20+ Stores Like Brandy Melville for Cool & Affordable Clothes
Searching for stores like Brandy Melville? This post is here to help!
Brandy Melville is a trendy clothing and accessories brand that has that effortless-carefree-California vibe, even though it's a European company. They have a cult following and are incredibly popular with teens. Their prices are also incredibly affordable.
However, Brandy Melville is NOT the least bit size-inclusive. Almost all of their clothes are made in a single "one size fits most." Which, this "one size fits most" is made to fit the average XS-S. Now, obviously, we're not all going to be able to squeeze into a small or an extra small (myself included!). So, I've put together a list of stores like Brandy Melville, with that same cool California look, but with a greater selection of sizes.
20+ Stores Like Brandy Melville for Cool & Affordable Clothes
*Disclosure: some of these links are affiliate links. Meaning, if you click a link and make a purchase, Have Clothes, Will Travel gets a very small commission at no extra cost to you. Thank you for supporting the brands that make this blog possible!
1.) Urban Outfitters
Urban Outfitters has a very similar look to Brandy Melville. They have a wide variety of trendy pieces but also have plenty of 90s throwbacks and casual pieces to choose from too. However, just note that UO's prices are a bit higher than most of Brandy Melville's.
2.) Forever 21
Also geared toward the younger fashionista, Forever 21 is a fast-fashion company that carries all the latest trending pieces for very low prices. They are far more size-inclusive than Brandy Melville, though, and also have a plus + curve section and carry a men's line, little girl's line, makeup, and haircare line. (For the prices, I'm also a fan of Forever 21's quality! I have stuff in my closet from Forever 21 that's over 15 years old and still holding up well!)
3.) Boohoo
Boohoo is a UK-based company that carries tons of trendy and affordable pieces (and they ship all over the world). I love that you can easily shop for plus size, petite, tall and maternity sizes on Boohoo too.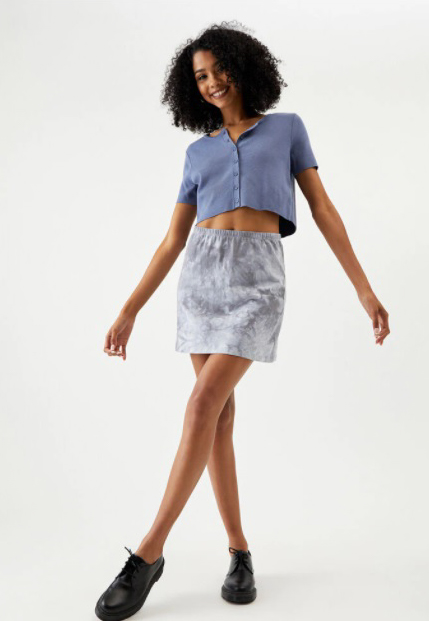 4.) Pacsun
Pacsun has the same effortless cool yet casual look going on that a lot of Brandy Melville's clothing has. Plus, the prices are about the same.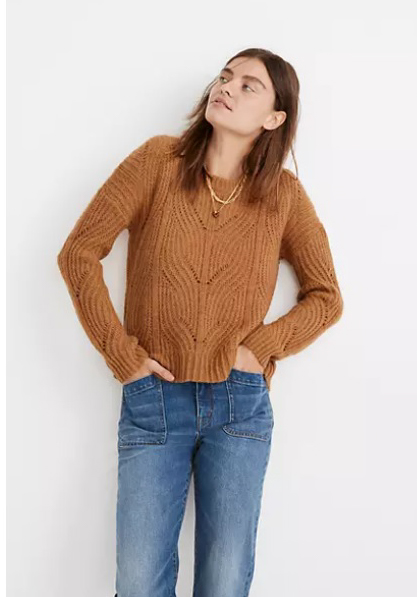 5.) Madewell
While Madewell is known for having incredible jeans – that's not the only amazing thing you'll find on their website. They carry plenty of casual-cool items that range from stunning dresses to cozy slippers and heels and more. Please note, that their prices are higher than Brandy Melville's, though (but the quality is AMAZING).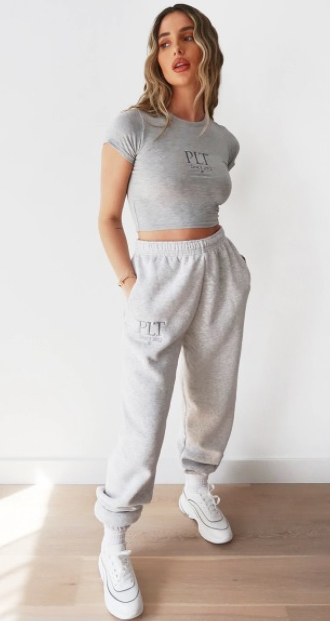 6.) Pretty Little Thing
Pretty Little Thing also carries trendy and affordable clothing, but they are on average a little sexier than the majority of clothing at Brandy Melville. (They do have a nice collection of loungewear, though.) Pretty Little Thing also has a great selection of sizes in plus, petite, tall and more.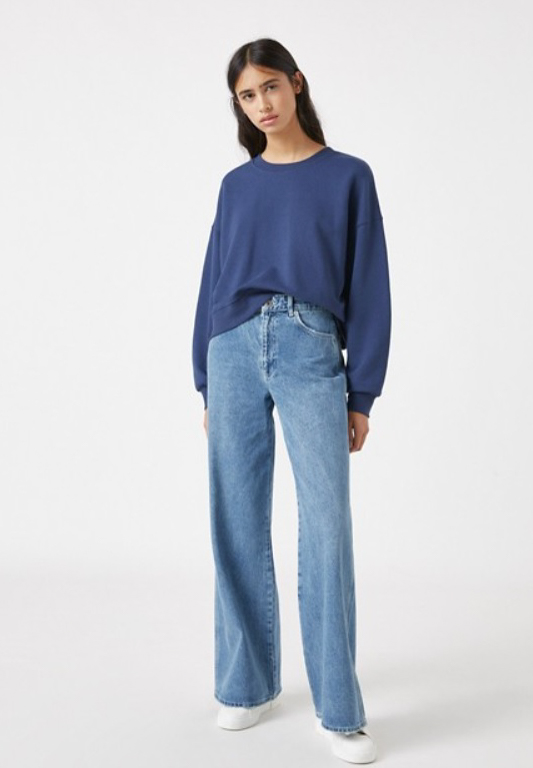 7.) ASOS
ASOS is a UK-based company that features a ton of trendy and stylish clothing items to choose from. I LOVE ASOS. They also carry a wide variety of sizes on their site, such as plus, tall, petite, maternity, and more. The quality is fantastic too, but the prices are usually higher than Brandy Melville. (They do run sales frequently, though.)
8.) Storets
Storets offers trendy and stylish fashion like Brandy Melville. They offer both in-house designs and carefully selected fashion items from cutting-edge labels. Their style is VERY similar to Brandy Melville, as is their sizing, unfortunately. Most of their clothing is a size "small or S/M."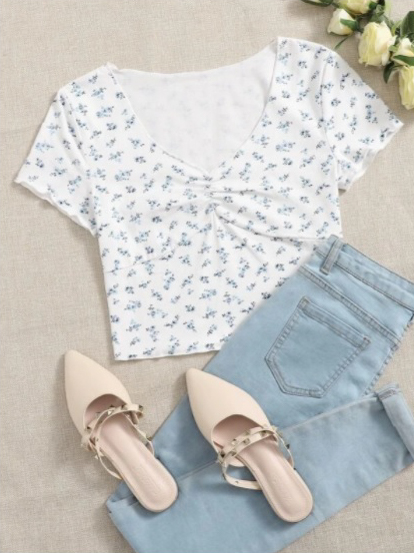 9.) Shein
Shopping on Shein is one of my guilty pleasures. They have a little bit of everything in terms of trendy clothing and accessories and the prices are SO cheap. I've, personally, had great luck ordering from them. However, I've also put together a list of tips for shopping on Shein to ensure you have a good experience ordering from them too – click here to see it.
Read next: Is Shein Legit? Honest Shein Review: MUST-READ Before Ordering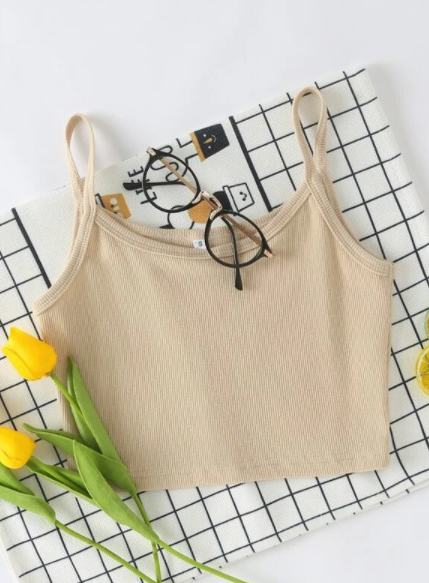 10.) Romwe
Romwe is owned by the same company as Shein and has a very similar selection of clothing. However, Romwe is geared toward a younger fashionista than Shein is. Their prices are actually cheaper than Brandy Melville too.
11.) Lulus
Lulus is a US-based online shop that sells trendy women's clothing, shoes, accessories, undergarments, and swimwear. While some of their clothing reminds me of Brandy Melville, the prices are higher.
12.) American Eagle
American Eagle has a similar classic and casual style like Brandy Melville. American Eagle makes the best jeans and jean shorts too, in my opinion. I've had jeans from AE that have lasted me well over a decade (and I'm still wearing them)!
13.) NastyGal
NastyGal is a Los Angeles-based fashion retailer that features hip, affordable fashion. (If you're looking for going-out dresses or festival attire, Nasty Gal is your site!) They're almost always running a sale, so on average, you'll find slightly lower price tags at NastyGal than you will at Brandy Melville. They also have a great plus-size selection.
Read next: Is Nasty Gal Legit? My Honest Review of Nasty Gal
14.) H&M
H&M has a lot of clothing options that Brandy Melville-lovers will appreciate. Their clothing ranges from trendy to classic and everything in between.
The prices at H&M are very similar to Brandy Melville as well. H&M also carries clothes for men, and children and even has an affordable home decor section.
15.) Lucky Brand
Lucky Brand is a trendy California jeans company that also makes super cute dresses and blouses. They're geared toward the younger fashionistas and feature a great selection of casual-cool clothing.
16.) Hollister
Hollister creates carefree jeans, tops, hoodies & more that are designed for teens. They are the spot for back-to-school clothing shopping! Full disclosure – I still wear my Hollister hoodies and coat I bought over 15 years ago. The quality is fantastic.
Read next: 15+ Stores Like Hollister for Cool & Casual Clothes
17.) Urban Planet
Urban Planet is one of the fastest-growing fashion brands in Canada. They cater to the younger fashionistas with a focus on the latest fashion, footwear & accessory trends.
18.) Tara Lynn's Boutique
Tara Lynn's Boutique makes custom clothing for women of all shapes and sizes and works with some of the top brands across the US to bring you one-of-a-kind pieces, all without compromising comfort. Their sizes range from XS-6X and they have a great selection of staples and casual clothing pieces. Their prices are a little higher than Brandy Melville's, but the quality reflects this.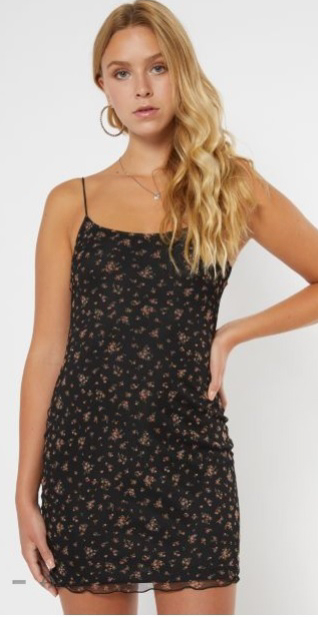 19.) Rue 21
Rue21 carries inexpensive clothing geared toward a younger crowd, but I do still wear many of the items I purchased from Rue21 back in the day. They have a lot of cute options! Their prices are also less than Brandy Melville's.
20.) Stitchfix
With Stitch Fix, you have your own personal stylist who sends you curated outfits that you can buy! They tailor the outfits to your taste, budget & lifestyle. They also carry some of the brands mentioned in this post, plus they carry sizes in Petite, Plus, and Maternity… as well as Kids, Men and Big & Tall!
Honorable Mentions
Now, I'm curious, which of these stores like Brandy Melville is your favorite? Let me know in the comments!