Is Shein Legit? Honest Shein Review: MUST-READ Before Ordering
Wondering if Shein is legit? This post is my honest review of Shein. I'm breaking down their clothing quality, how they tried to buy fake Amazon reviews from me, what their shipping is like, their return policy, and more…
Shein is a site I have been familiar with since well before I started my blog over 8 years ago. I'll never forget seeing some of the incredible clothing my favorite Instagrammers were featuring, and then finding out it was all under $20! How amazing?! Right?! But alas, when something seems too good to be true…is it?
This post is my honest Shein review, and it will break down whether or not Shein is legit and lives up to the Instagram hype. I really should have done this post years ago, as I have A LOT to say on the subject of Shein.
What is Shein?
Shein is an inexpensive online retailer that is based in China. However, there are talks of Shein opening brick-and-mortar stores too. They feature trendy clothing for incredibly low prices. I've ordered more than $600 worth of clothing from them over the years.
My Background with Shein
I've ordered more than $600 worth of clothing from them over the years. Now, that amount isn't all at once. I dug back through my emails to find receipts from 8+ years ago and added them to the most recent order I did for the purpose of this post (which was in January of 2021 and cost me $180), and I recently ordered $100 worth of exercise clothing to test.
Over the years and recently, I've ordered from Shein: swimwear, swim coverups, dresses, skirts, shoes, pajamas, exercise clothing, purses, tops, underwear, and outerwear. In the process of looking for these receipts, I also found a really damning email from Shein that I had completely forgotten about…(more on that soon).
In full disclosure, Shein did send me free clothing when I first started blogging (I'll touch more on that in this post too), but I will mention if a piece of clothing in this post was gifted years ago, or if I paid for it. For the most part, I will be focusing on clothing that I bought and paid for.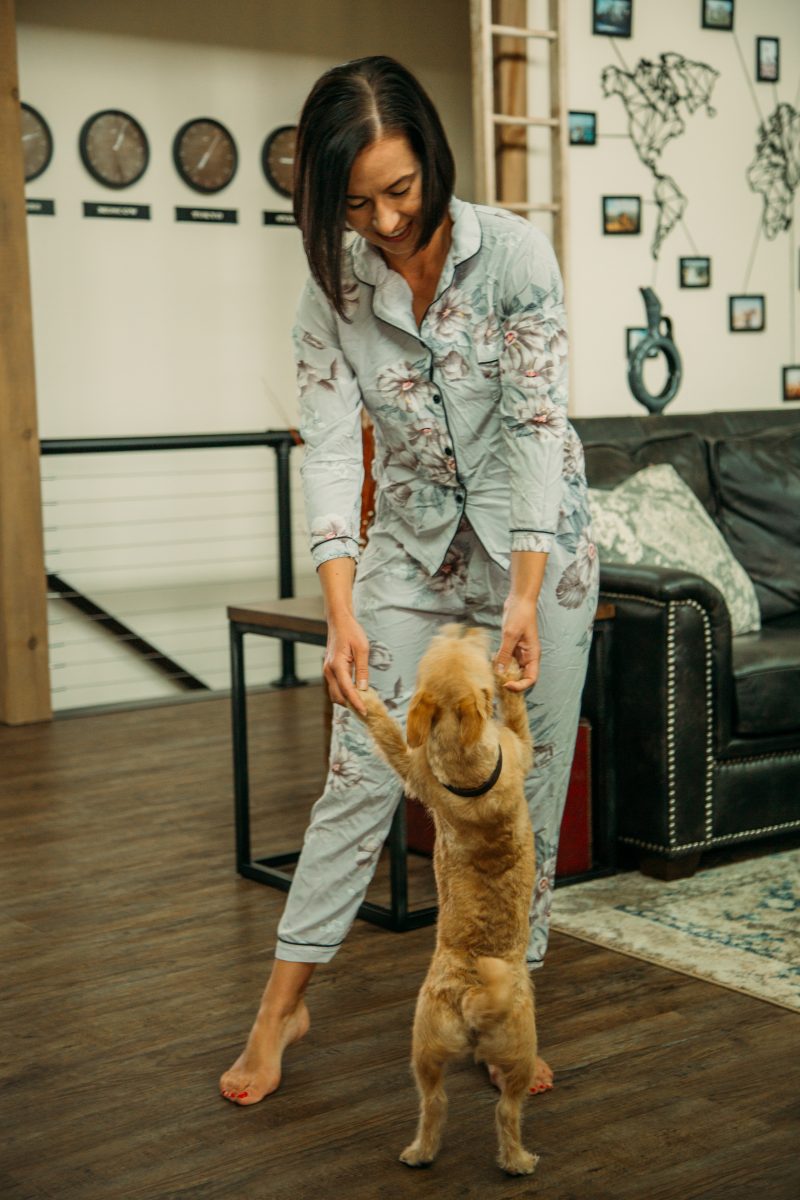 Below, is everything I will cover in my Shein review post. (As I said, I have A LOT to say on this subject.)
*Disclosure: some of these links are affiliate links. Meaning, if you click a link and make a purchase, Have Clothes, Will Travel gets a very small commission at no extra cost to you. Thank you for supporting the brands that make this blog possible!
Review of Shein – My Honest Experience
Shein Shipping
Shipping on average takes 2 weeks. I've ordered from them while in the US, Japan, Australia, and Russia. No matter what country I was in my order took about 2 weeks. So, their shipping estimates on their website are quite accurate, at least in my experience.
Shein must also have an office/warehouse in Brunswick, NJ, as I do remember some of my orders only taking a couple of days when I was living in New Jersey. However, for my most recent order, all of my items had shipped from China. (It took exactly 1 week to reach me.)
Customer Service and Returns
Honestly, I've never returned anything I've ordered from Shein. This is NOT because some things hadn't worked out. It's just because it is such a pain to deal with Shein that I've ultimately decided it wasn't worth it.
My orders with Shein have always been made with the assumption that I will be stuck with whatever I order. If something doesn't fit me, I sell it on Poshmark or donate it.
This is what Shein's return policy is, though, per their website:
You must send back and postmark your return packages within 35 days after the purchase date. No returns made after 35 days from the purchase date will be accepted.
Shipping is free on your 1st return for any order. You must use the shipping label they provide.
If you are returning something beyond that 1st free return order, then $7.99 in shipping will be deducted from your refund (which is more than some of the items on Shein's website!) You also have to option to use your own shipping method and cost to get your return back to Shein.
*UPDATE. I did attempt to return an order from Shein. I had ordered some workout clothes that ended up just not being my style. The return process was shockingly easy AND not only did Shein reimburse me within 24 hours, they told me to KEEP the clothes. I should have tried this sooner!
My Experience Working With Shein
So, as I mentioned when I first started my blog, Shein "sponsored" me. They sent me free clothes, which, when you're first starting out as a blogger, can be really exciting! In retrospect, I realize, Shein was targeting new bloggers and taking advantage of us not yet knowing the ropes.
While they were sending me free clothes they weren't allowing me to earn an affiliate commission through them at all, and even as my site grew, they refused to pay for featuring their products on my site. They also expected me to sign over FULL PHOTO RIGHTS (which a brand should pay handsomely for). For one free piece of clothing (that they were usually charging less than $15 for), they expected 1 full blog post and 1 full Instagram post dedicated to them and photo rights. Needless to say, I stopped being "sponsored" by Shein.
Update: Shein contacted me in February of 2022 to write about their new lingerie line. I sent them my rates, and they did offer to pay me, but it was 10% of my typical sponsored post rate – they wanted to build a "long-term cooperation and maybe could pay more if the first post goes well." Needless to say, I didn't take them up on the offer and just bought some of the gosh darn underwear myself! But I guess they are willing to at least pay somewhat these days.
Shein is Available on Amazon
Shein is available on Amazon. They don't have as many items to choose from as they do on their website, but you do get the benefit of Amazon shipping and Amazon returns then! However, here's something to be aware of before purchasing Shein on Amazon…
Shein Tries to Get Fake Amazon Reviews (Or, They Used to, At Least…)
Because I had been "sponsored" by Shein, they reached out to me a while back to post a "good review" of them on Amazon in exchange for free clothing. Can you say shady AF?! Plus, I'm also pretty sure that's illegal…Needless to say, I didn't respond, and I would be skeptical of their Amazon reviews.
Below, is the email they had sent me.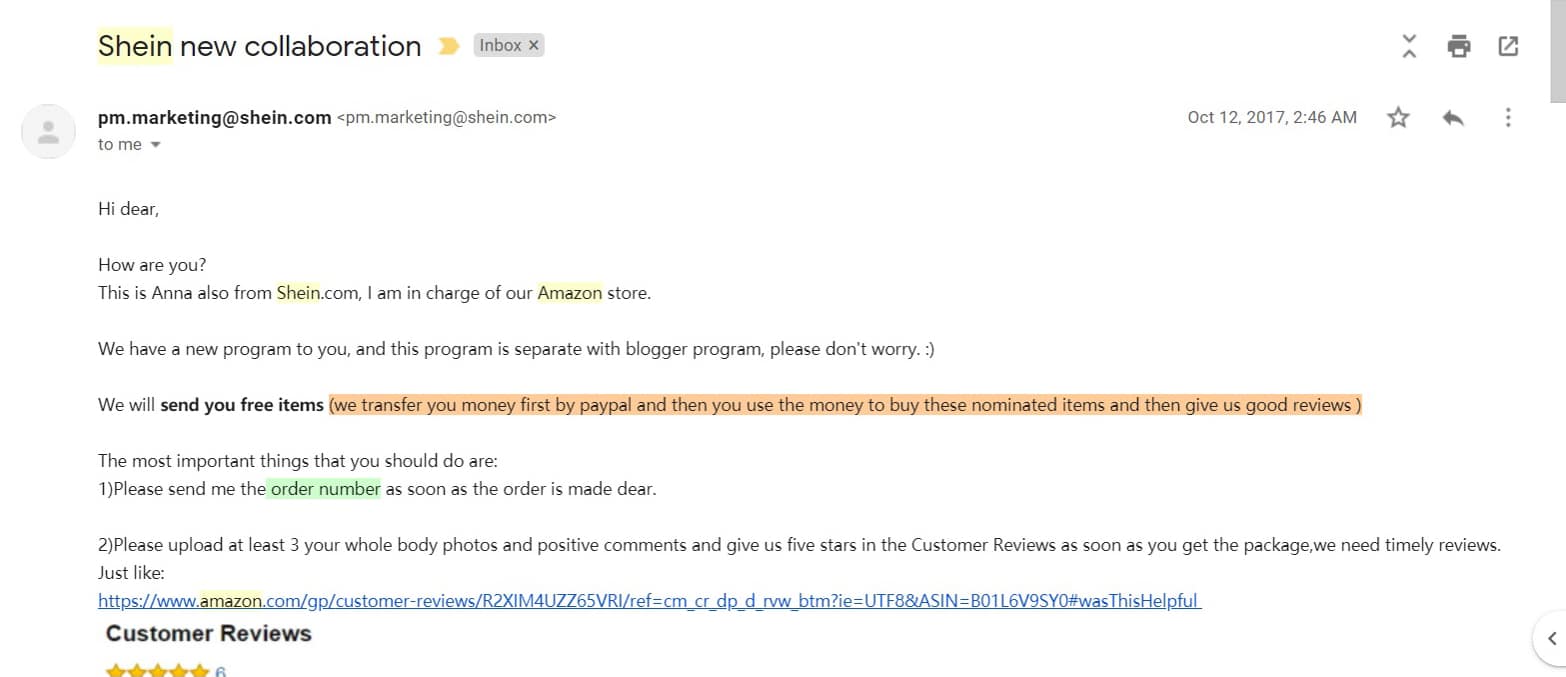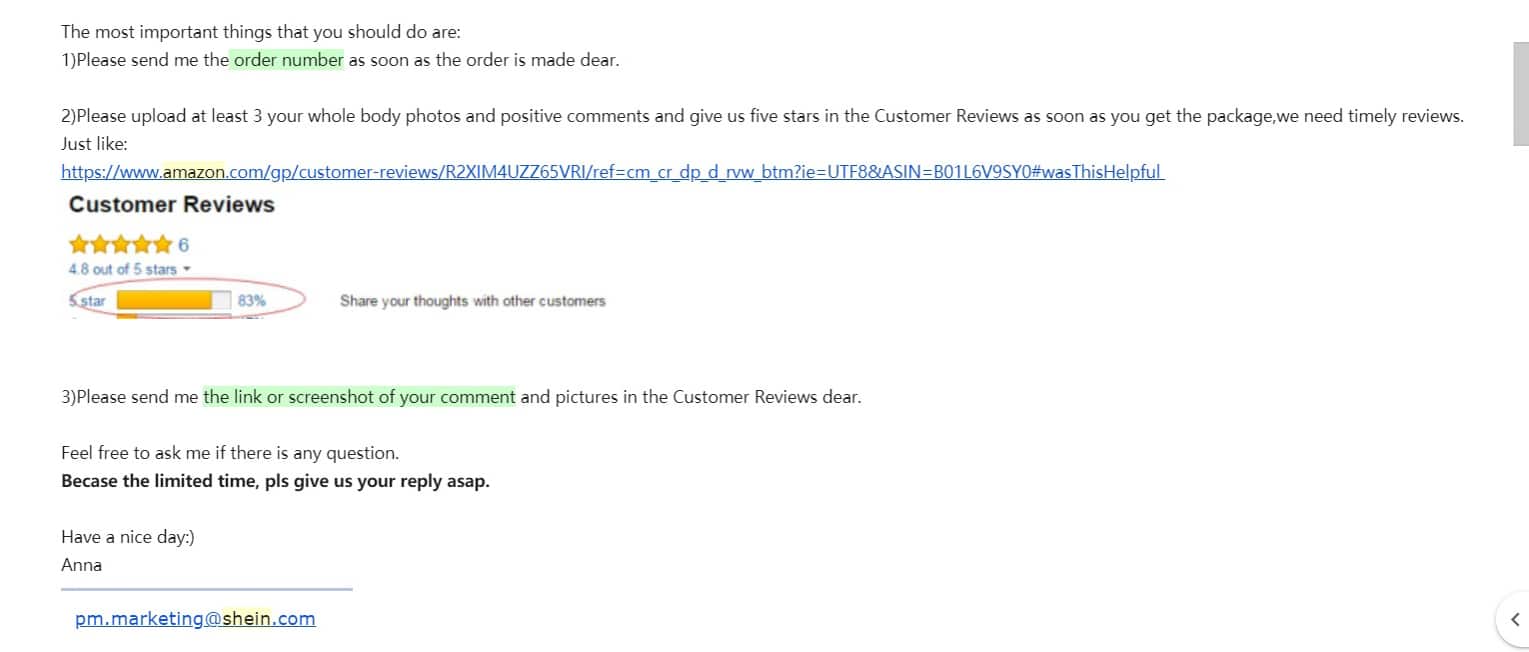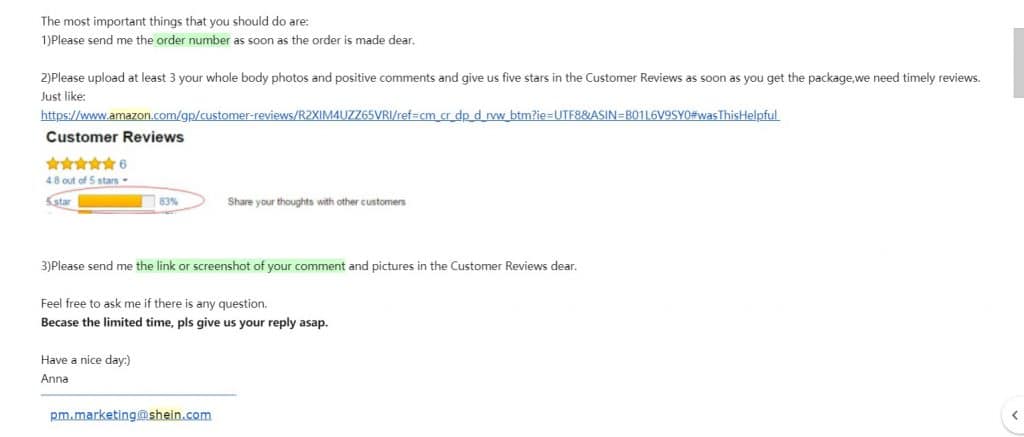 I do apologize for not publishing this sooner. I had actually forgotten this had happened until I was digging through my Shein emails looking for receipts and trying to figure out how much I had spent on them over the years. The next time a company does something this shady, I promise I won't wait so long to publish it on here!
Also, this email was several years old. So, perhaps Shein is no longer doing this. The Shein Amazon reviews do seem to be a healthy mix of positive and negative these days. I did want to call this out, though.
Shein Clothing Quality and Sizing
Shein quality and sizing can vary wildly depending on the clothing item you are purchasing. Some things from Shein are freaking amazing quality for the price, and others are downright terrible. Sizing can vary too, so always check their sizing chart and know what your measurements are! I'm anywhere from an XS to an XL, depending on what I'm ordering from Shein. So, you will need to know your measurements in order to get an accurate idea of what will fit.
Shein Swimwear Quality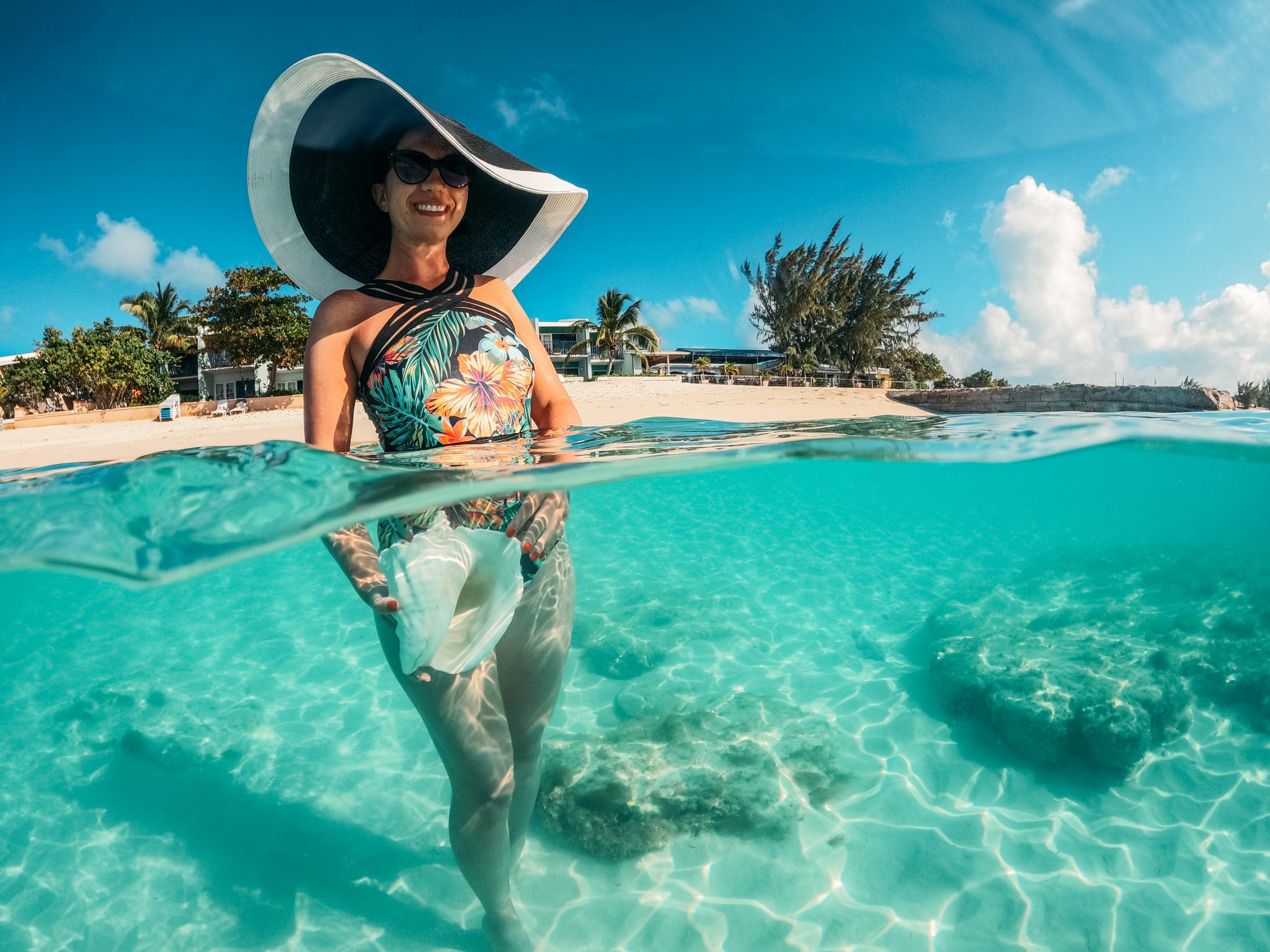 I always thought the swimwear on Shein was too good to be true. Curiosity got the better of me, though, and I ordered 4 swimsuits from Shein for my recent trip to Turks and Caicos. (They were all $15 or less.)
I did go into this with low expectations, but I was SUPER impressed with my swimwear from Shein. All 4 swimsuits were very comfortable, and they fit well. (There are only 3 pictured in this post, as the 4th set of photos is on a memory card that is currently MIA!) I've worn and washed them a few times in my washing machine, and everything is holding together. These look nicer than my swimsuits from Target or other fast-fashion sites like AMI Clubwear.
Update: I have been using my Shein swimwear for over 2 years now, and I am impressed by the quality. It is holding up well after years of use and washing.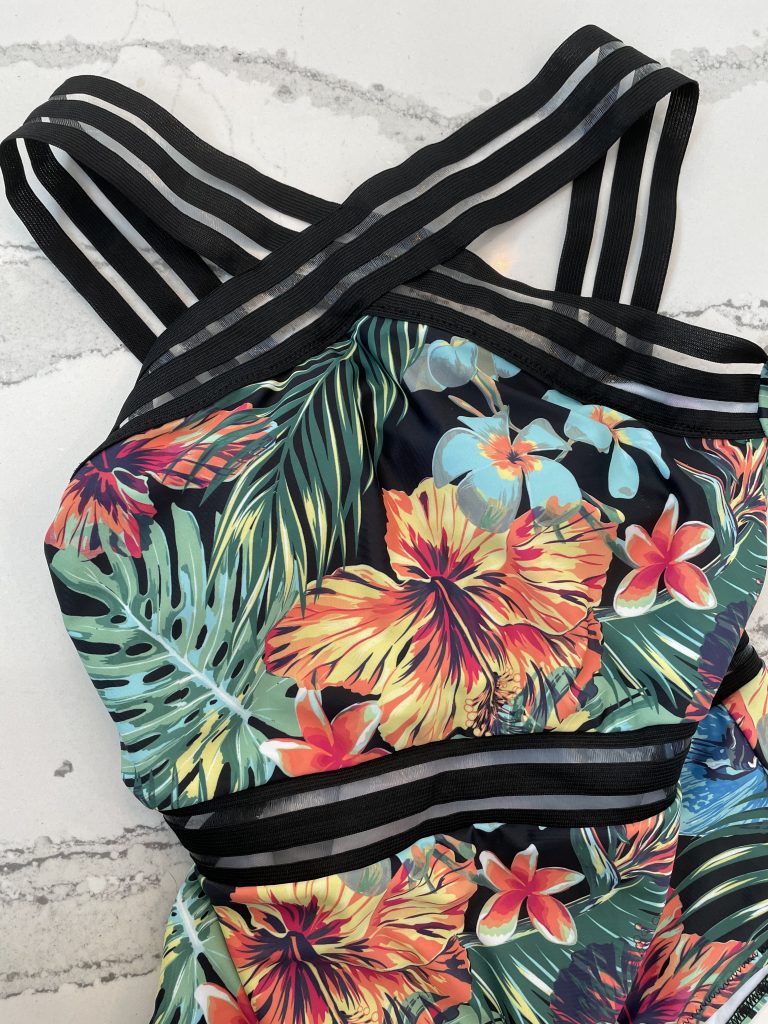 Although, I don't love how the bottoms of that black and white bikini, below, fit. I wish they were either just a little lower or a little higher. It hits just below my belly button and drives me bonkers.
Note: absolutely none of the swimsuits that I ordered have any sort of support, though. These are not suits you're going to want to play beach volleyball in. (Although, I did use them for swimming and snorkeling, and they were great.) Swimwear is also NOT returnable. So, if it doesn't fit, you're stuck with it!
Verdict: I'm a big fan of Shein's swimwear and would order it again.
Shein Swimsuit Coverups Quality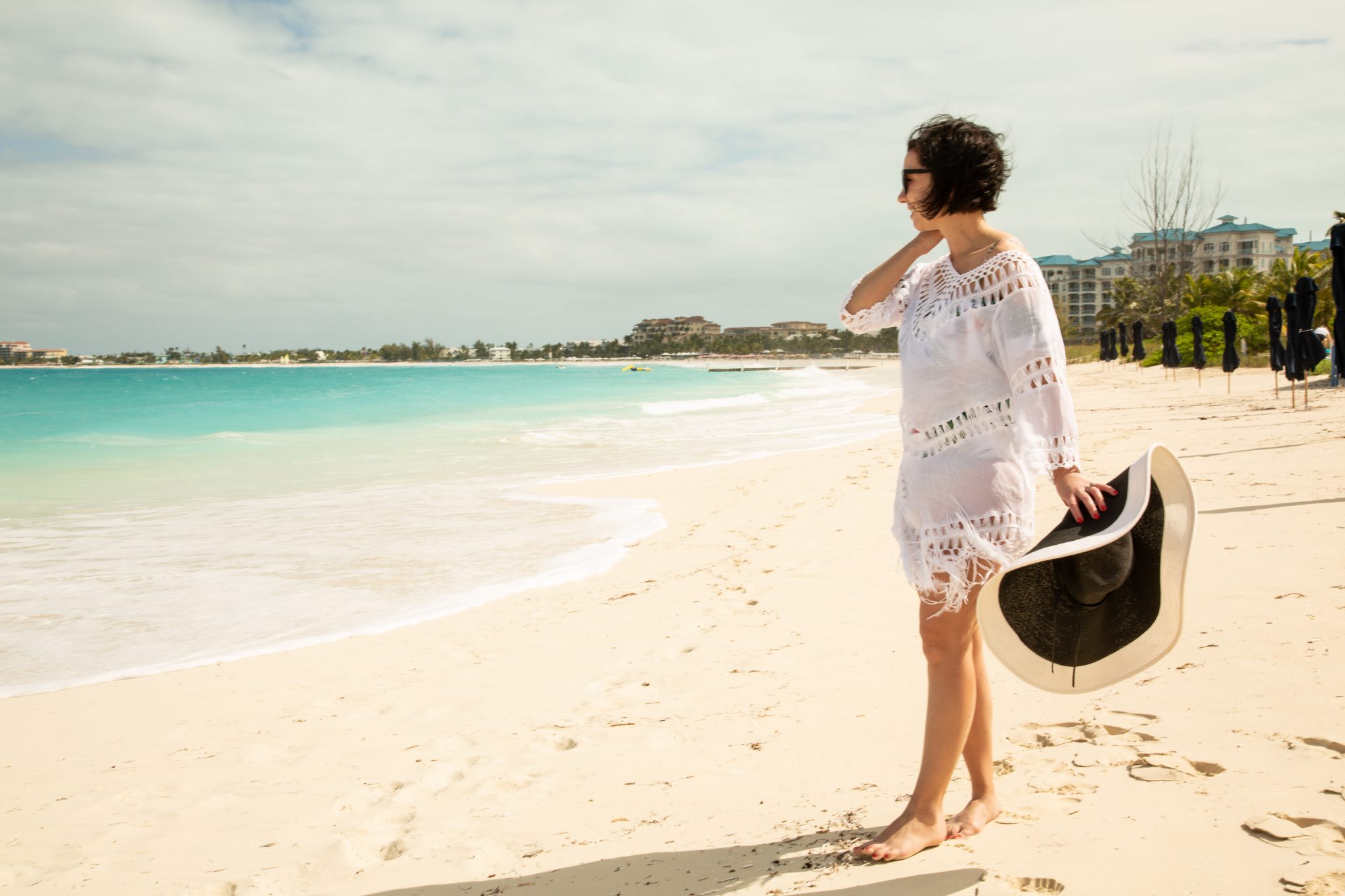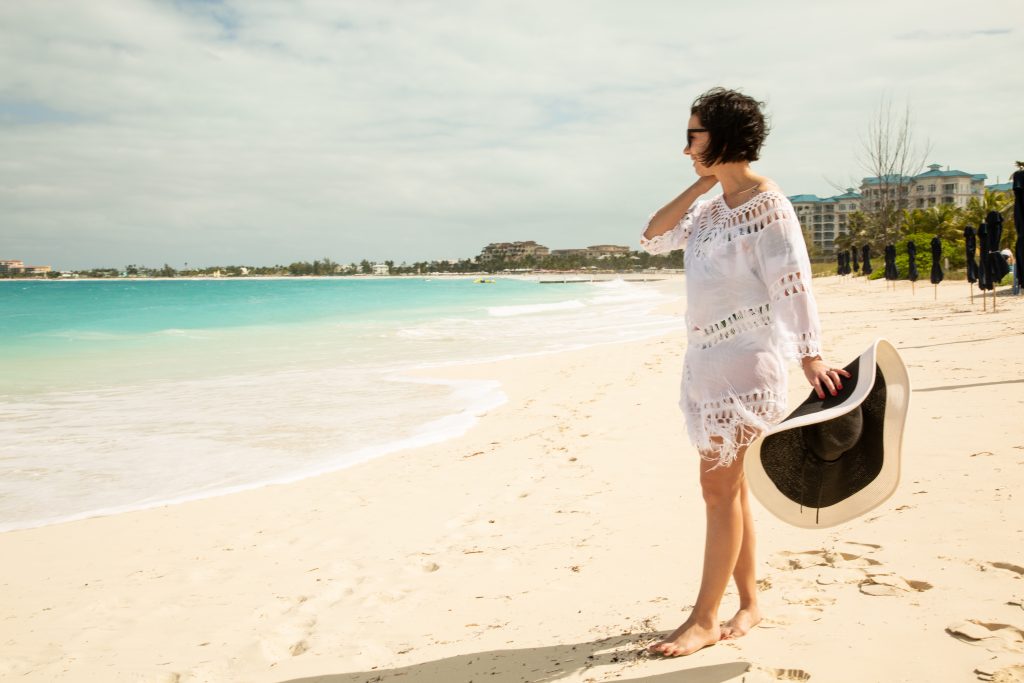 Shein's swimwear coverups vary a bit in quality. I ordered 2, plus 2 pairs of lightweight shorts to wear under them if needed. The white crochet coverup above, I was more than pleased with for its $15 price tag. This one I would buy again!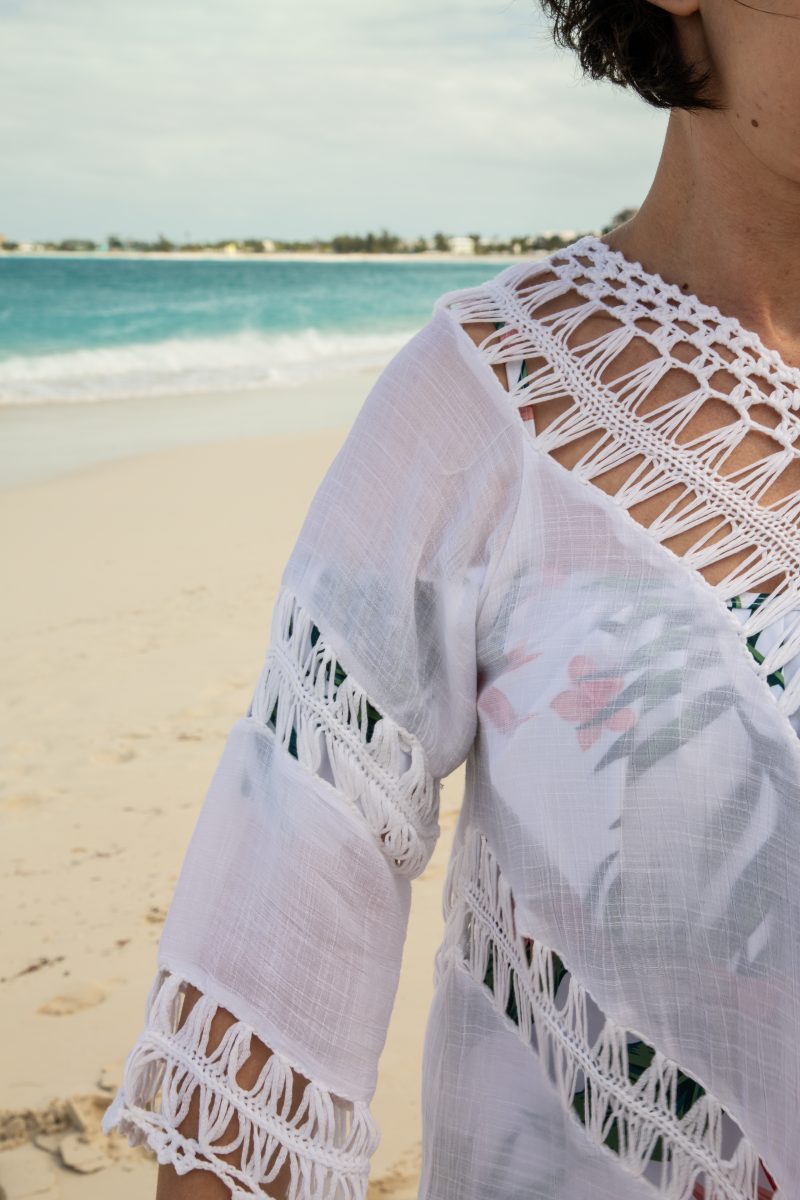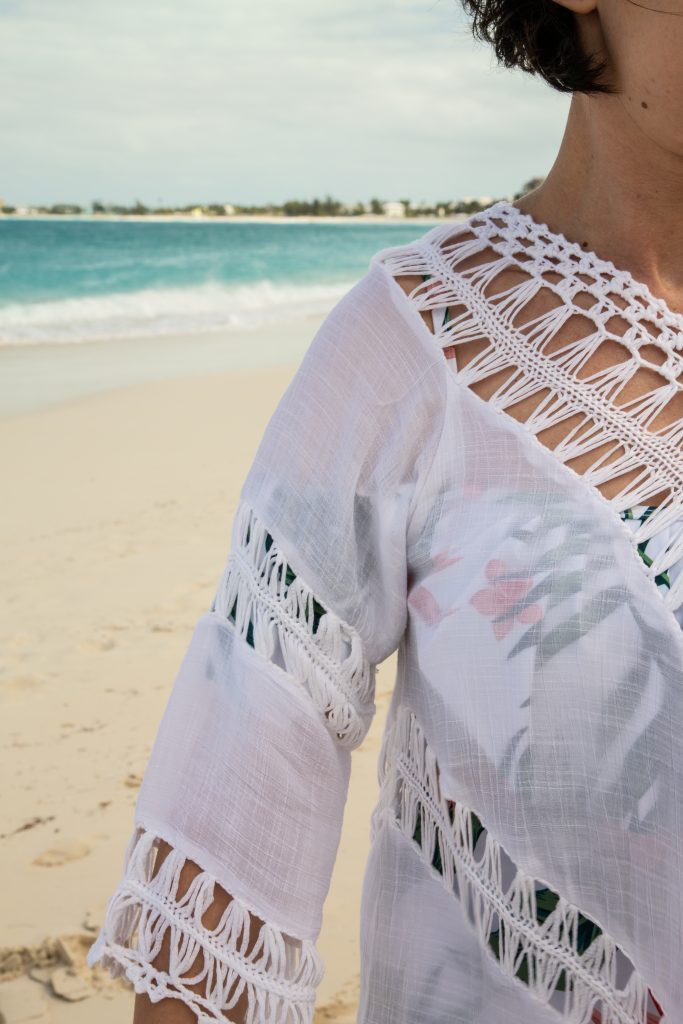 However, I also bought a black coverup. This one was not nearly as good of quality, and the material was a bit stiff and scratchy. It looked just like the website photo, though! It worked fine enough for my vacation, but I was nowhere near as happy with it as the other coverup. Ah, well, that's the thrill of shopping on Shein!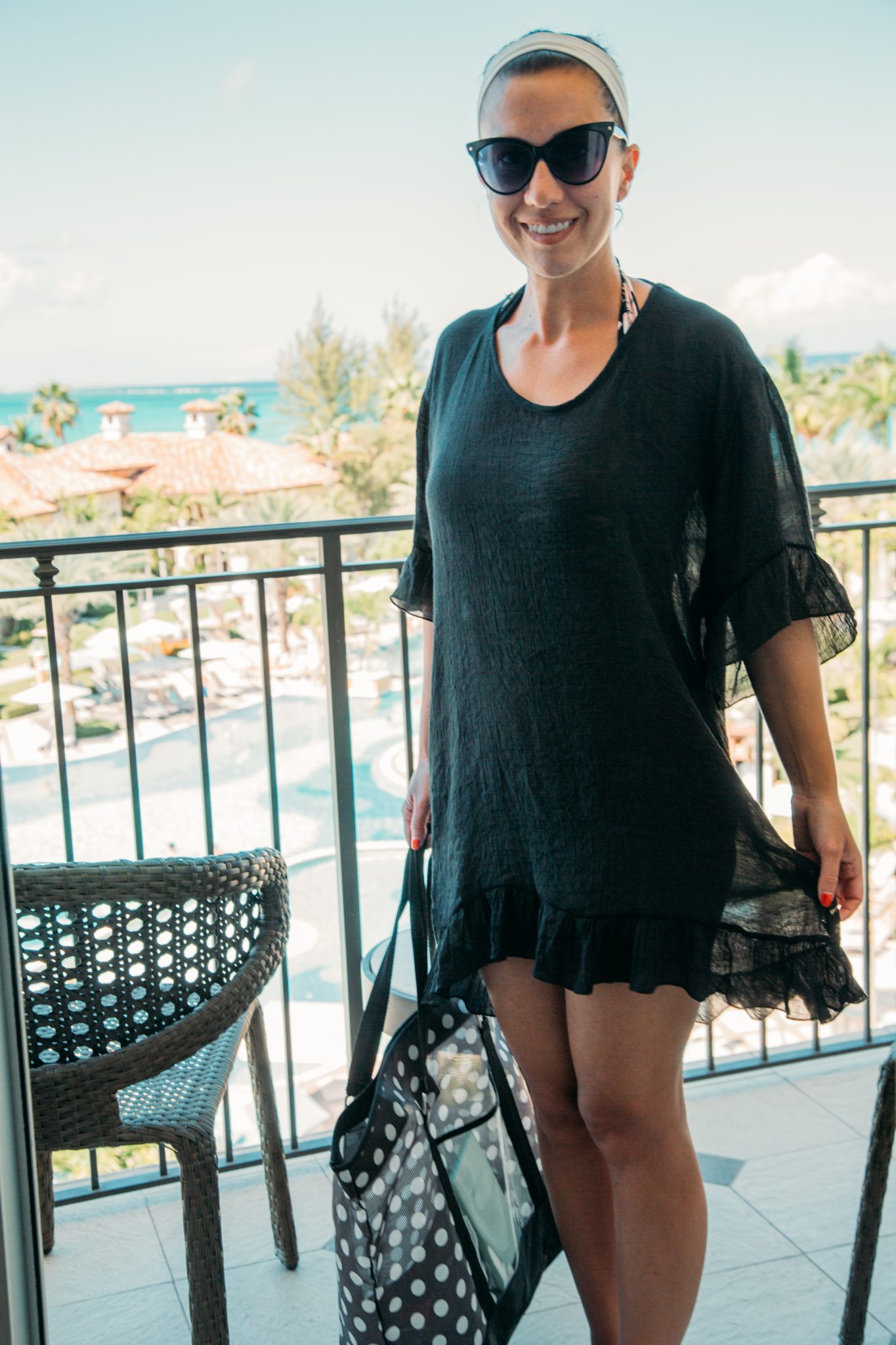 Verdict: While I didn't love the black coverup I bought, overall, I was pretty pleased with these coverups… especially given how inexpensive they are. I've been wearing the white one quite a bit this last year, and I really love it!
Shein Purses Quality
I had ordered a purse as well for this trip. It's very cute and matched all of my vacation attire. However, it wasn't the greatest quality. The little tassel by the zipper started falling apart after 1 use. I don't have a lot of faith that this purse is going to survive too much heavy use.
Verdict: I would only purchase a purse from Shein again if it's one that I don't plan to use daily – such as a clutch, which would only come out on special occasions. I think a daily-use purse from Shein wouldn't end well.
Shein Shoes Quality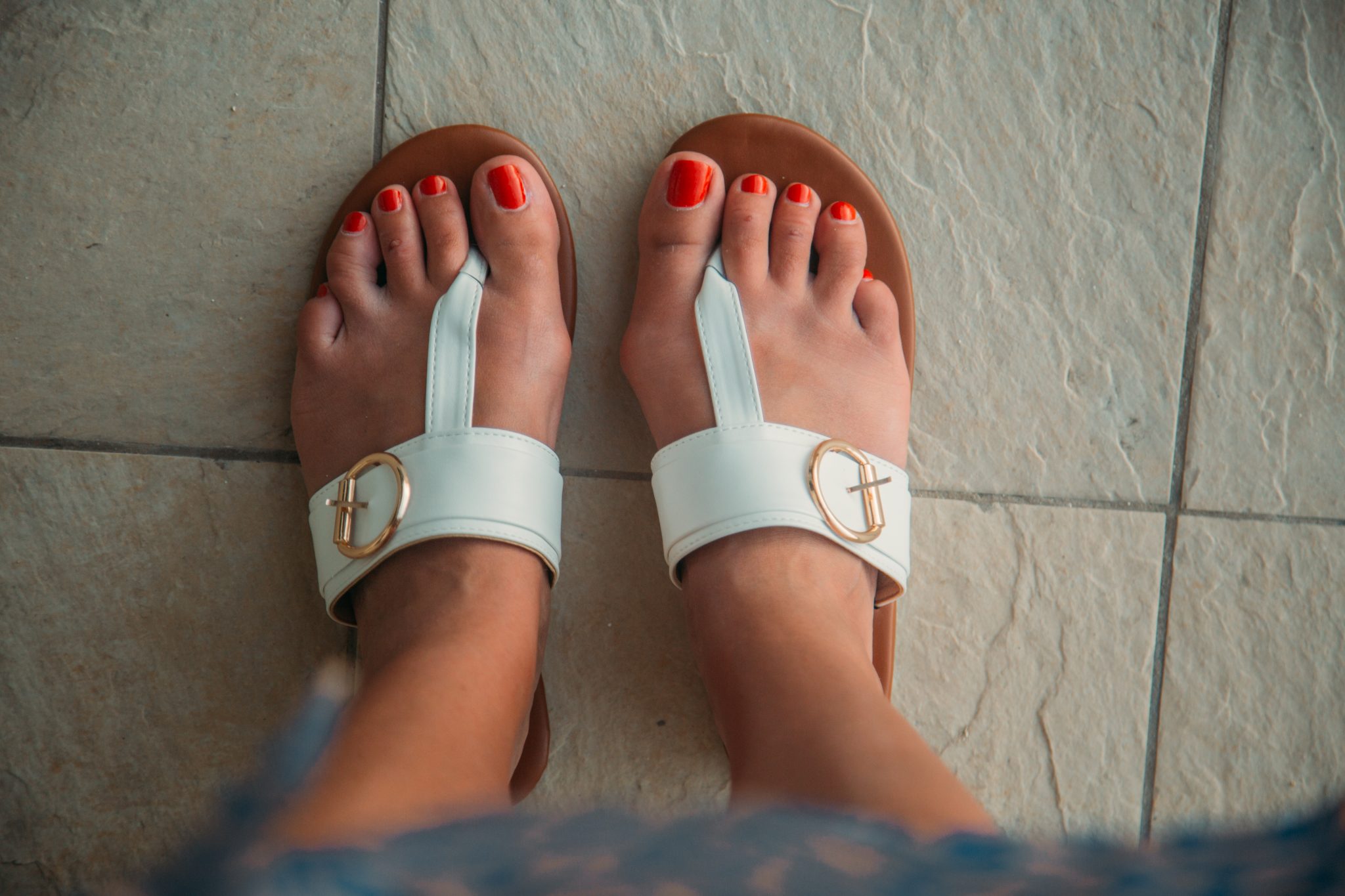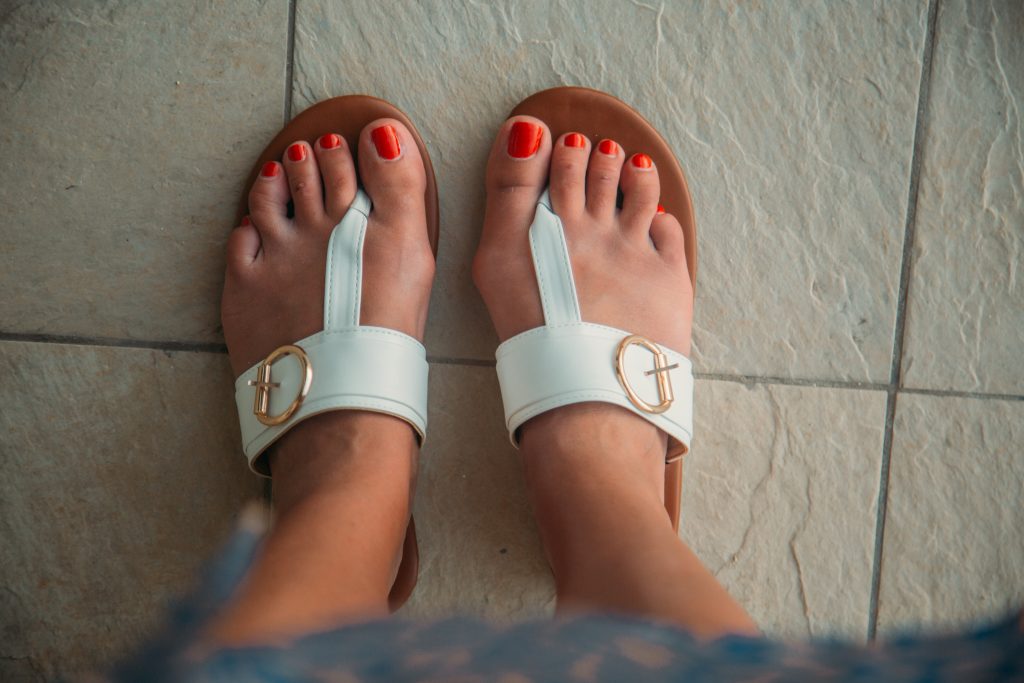 I had avoided ordering shoes from Shein after my friend, Shannon, had ordered a pair of heels from Shein and one of the heels broke off while she was at work. This was after just a few months of wear.
However, for the purpose of this post, I wanted to try their shoes for myself. So, I ordered 2 pairs of sandals for my trip. The quality is OK. They are quite comfortable too, and they fit very well. I wore these sandals right out of the box, and there were no blisters or other complaints.
I wore them all last summer and recently on a trip through Kenya, and they have been holding up really well.
Verdict: I'm a bit indifferent to Shein's shoes. I don't have any complaints about my sandals, but I'm also not over the moon about them. There are plenty of places to buy inexpensive sandals, so I don't know if I'll be sifting through Shein's site again to find another pair. (Seriously, looking through Shein for a pair of shoes is maddening – there are SO many pairs and a lot of duplicate listings too.)
Shein Pajamas Quality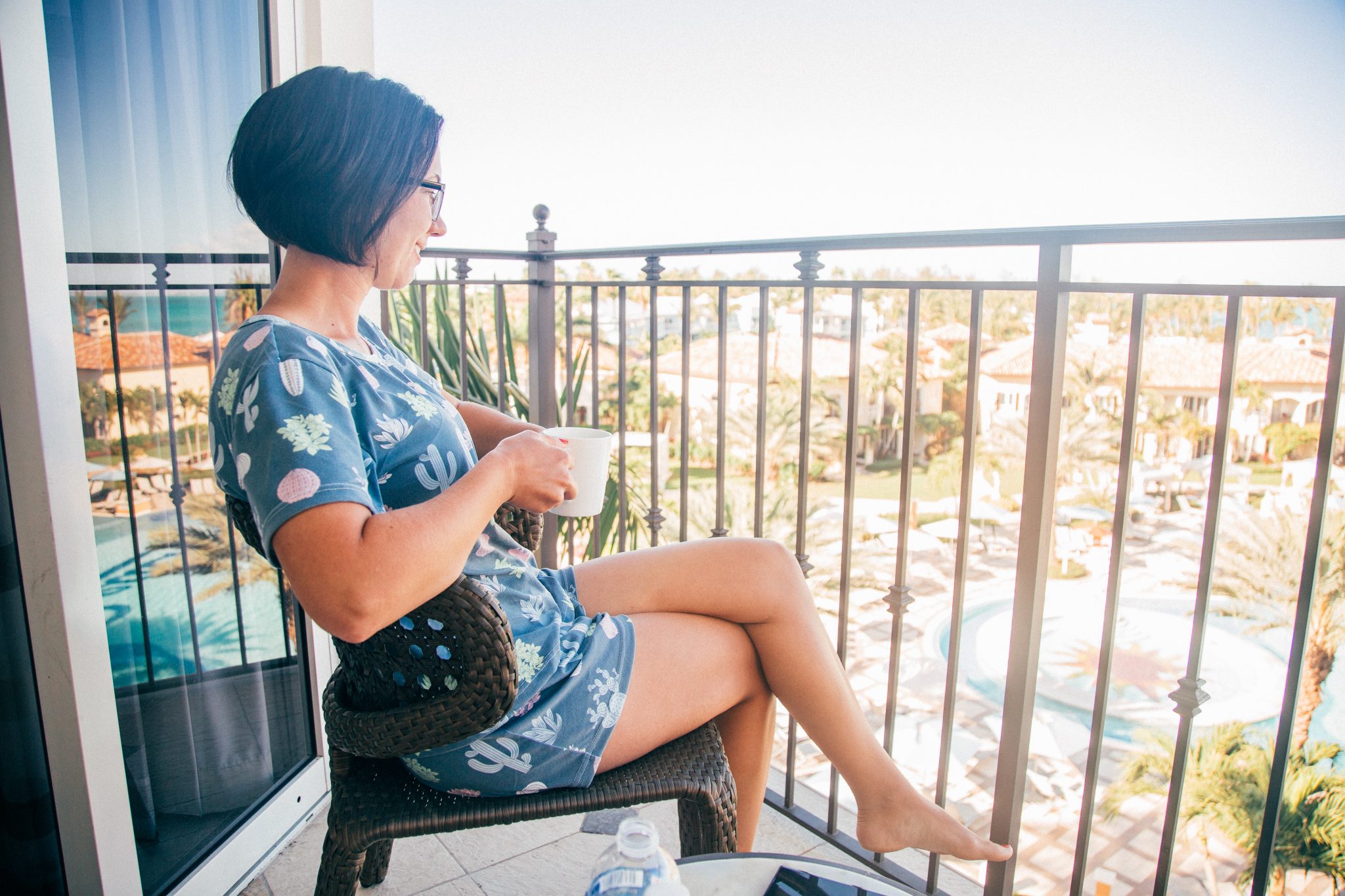 So, after 2020, I had become aware that I needed to update my collection of PJs and loungewear. I ordered 3 different pajama sets from Shein for this post. The cute cactus shorts set above was my favorite, and it was only $8! (The eye mask it comes with, though, is total garbage.)
The dinosaur PJs above were only $9. They're super soft and comfortable and fit well. They are getting a little faded and starting to pill a little, though, after washing and drying them about a dozen times now. (If you click the middle pic, you can see what I mean a little better.) For $9, though, you get what you pay for.
Oh my god, though, this floral PJ set is terrible! It looked SO cute, and it is cute… until I put it on. To start, it doesn't fit me very well (despite following the size guide, and the other 2 sets fitting me perfectly). I felt like Chris Farley doing "fat man in a little coat."
This PJ set is also REALLY thin and poorly made. It also wrinkles the moment you touch it (and I am not about to start ironing the clothing I'm going to sleep in). I wouldn't care so much, except this set was $18… which is double the price of the other sets I ordered and it was worse quality! Ugh… It's on me, though. I should have been more suspicious as not a single review on Shein's website showed this set actually being worn. It was all just photos of it in a flat lay. (They have also since removed this PJ set, so I can't show you what it looks like on the website.)
Verdict: I don't think I will be ordering PJs or loungewear from Shein again. While they are cute, the quality varies just a bit too wildly for my taste. I'll stick with Old Navy PJs if I want some affordable loungewear.
Shein Exercise Clothing Quality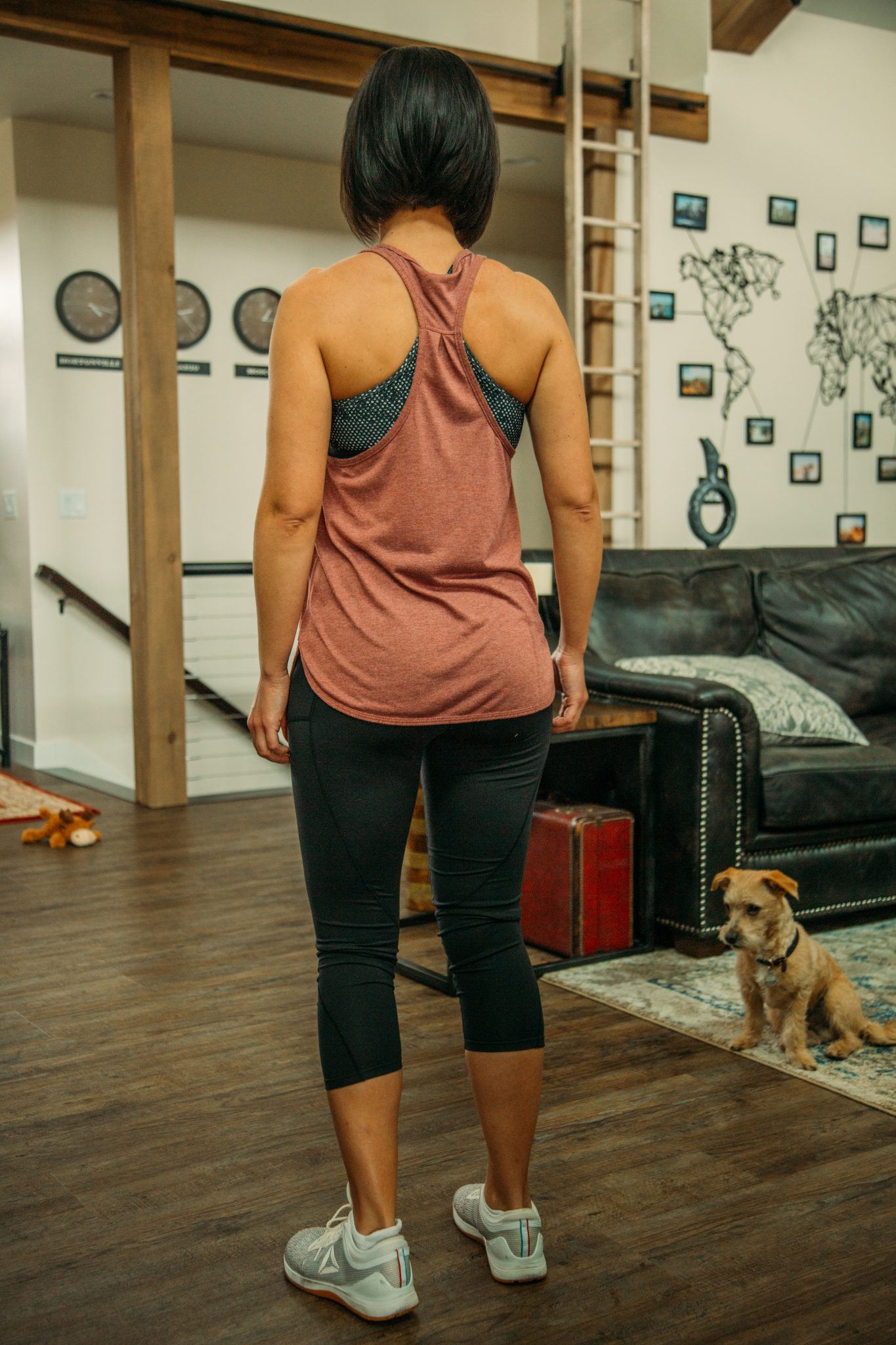 I am quite picky about my exercise clothing and went into this order thinking Shein's activewear was going to be terrible quality. I was pleasantly surprised with both items I ordered, though! The tank top and the capris are from Shein, and they are AMAZING quality. The tank top is really soft and breathes well. It runs a little large, but I prefer my activewear tops to be baggier. I would gladly order it in more colors. (Update: I did order this tanktop in 4 more colors – white, dusty pink, green and blue, and I freaking love them all!)
The leggings I am the happiest with, though. These are just as good of quality as a pair I had ordered from Nordstrom last year, and these Shein leggings are less than half the price. Actually, I like the Shein pair better, because they have usable pockets, and they're more flattering! They're also not see-through, which is important. (I'm wearing bright pink underwear in these pics, and you can't see them.) They are a heavier fabric, though (which I like).
Note: I don't dry my exercise leggings, so they last longer. The tank top I've been throwing in my dryer, though.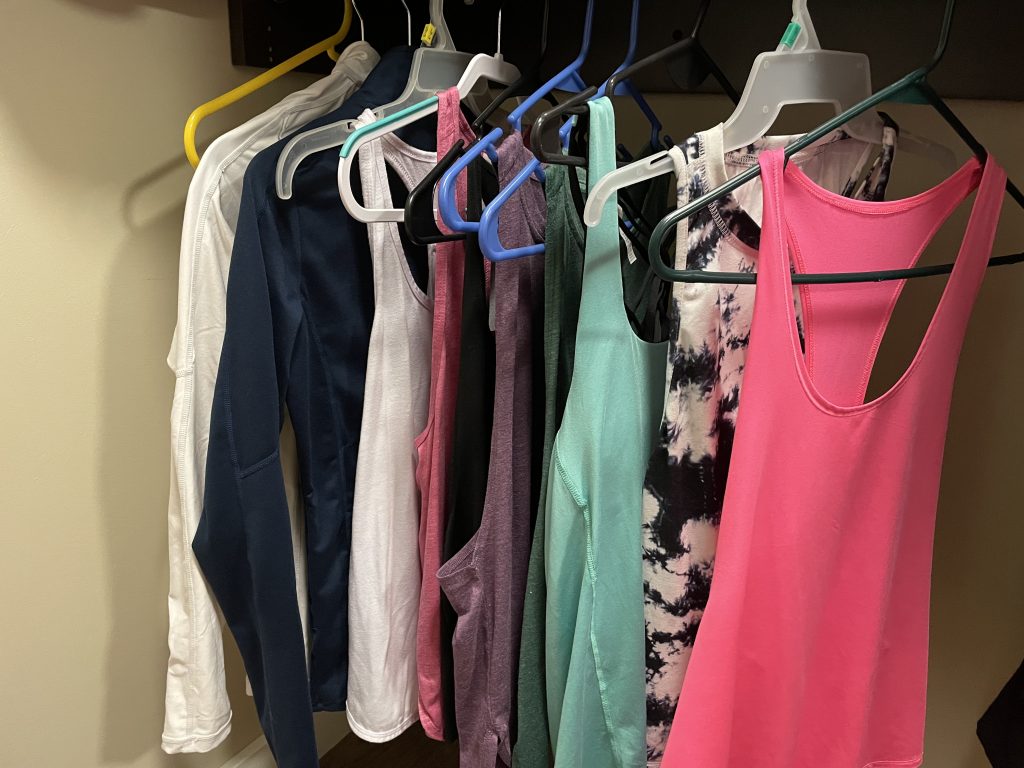 Update: Since I've written this post, my Shein exercise clothing collection has grown considerably. You might say I have an addiction… I have 12 Shein exercise tops now and I LOVE them. The tank tops are all by the brand "Icyzone" and the zip-ups are VUTRU. Below are my absolute favorites.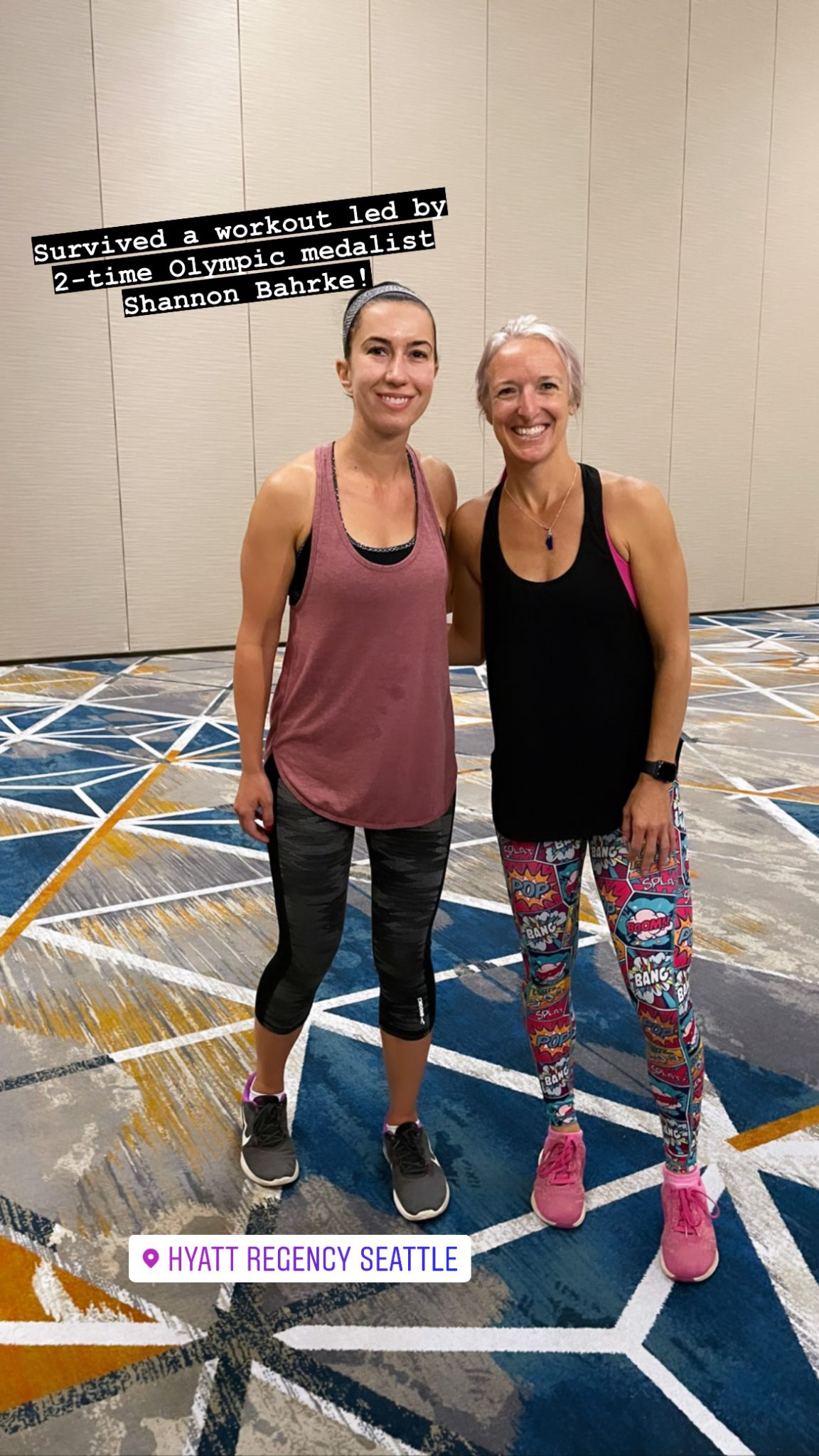 That green tank above is only $8 and I wear it every darn week I love it so much (I've had it for over a year now). It runs large, though, I am typically a medium and ordered it in a small.
Verdict: I might need a Shein activewear intervention because I am obsessed with their clothing. It has completely taken over my activewear wardrobe. I am the most impressed with the quality of these pieces out of anything I had ever ordered from Shein.
Shein Sports Bras Quality
I am also REALLY picky about sports bras. And I am perfectly willing to fork over $80 for a good high-impact sports bra. I was SO surprised that this $16 sports bra from Shein, not only is comfortable and really cute, I would also classify this as a good high-impact sports bra.
I can wear this for running and jump roping and it supports me! (Note: I sized down. I'm typically a medium but ordered a small in this bra. I also ordered this bra in white, and I swear it's smaller, despite being the same bra.)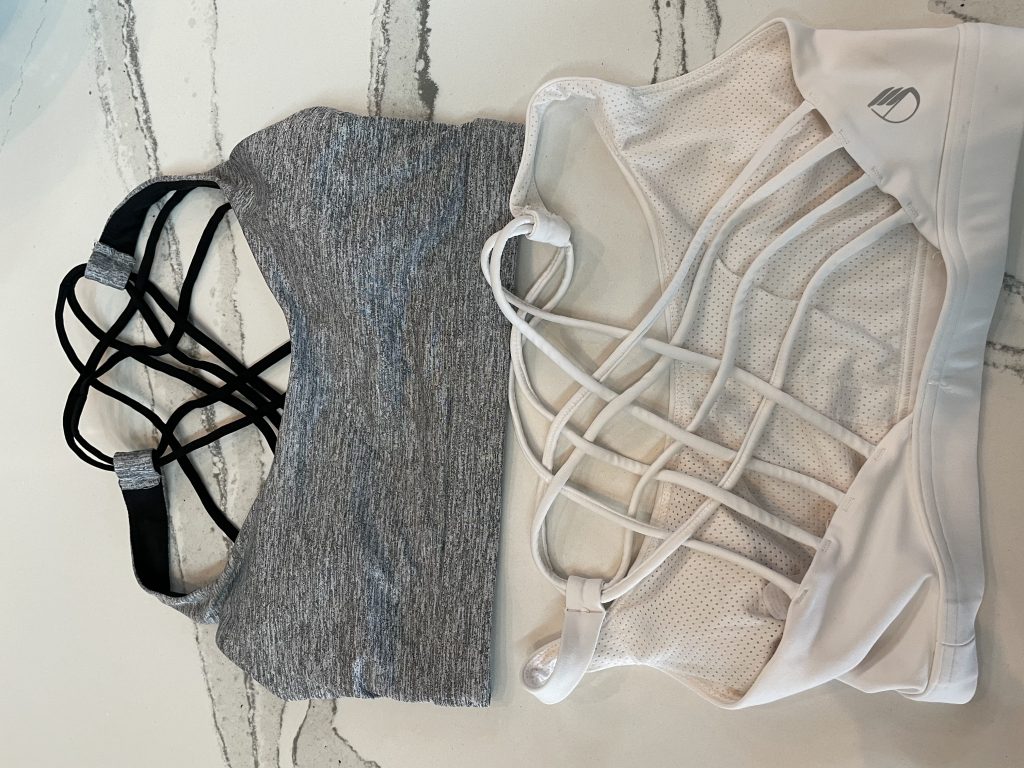 I now own 4 of them. 2 black ones, 1 grey, and 1 white one – they are all the brand name Icyzone. I swear the white bra is a little smaller on me, though than the black ones.
I've worn and washed the black ones more times than I can count, and the bras themselves are holding up great, but some of the cup inserts are falling apart – see photo above. (I would suggest taking them out before washing if you can… so they last longer.)
Shein Dresses Quality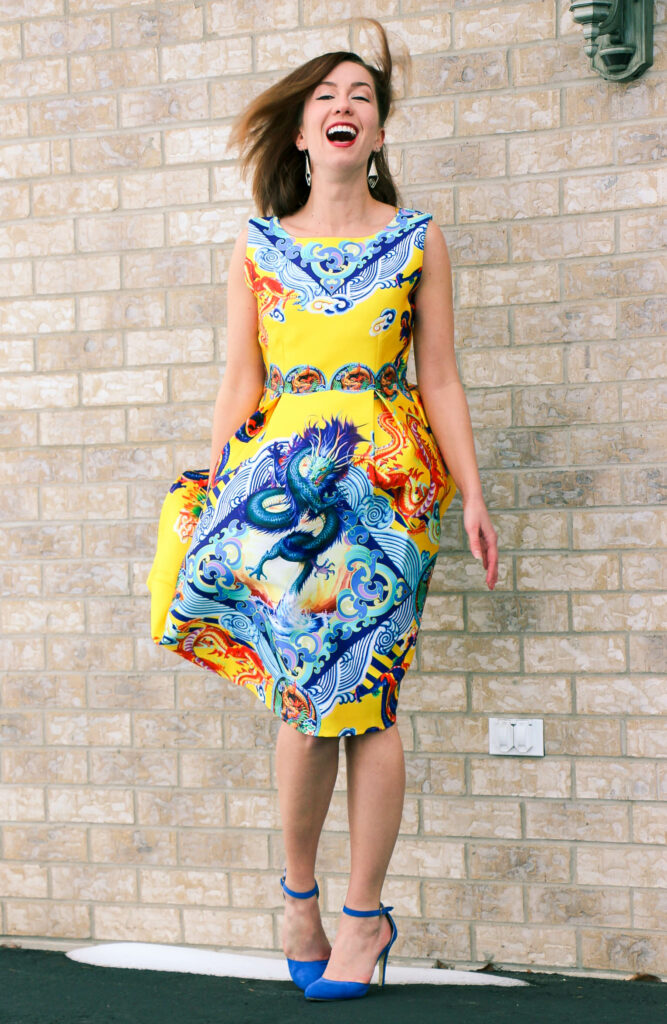 I have quite a few dresses from Shein. The one above is the first dress I ever ordered from Shein. It is a fun dress, and I had been drawn to it because I loved some Laurence Xu designs I had seen at The Met earlier that year (which I can't afford to buy).
So, it is worth noting, that yes, you can get designer dupes on Shein for a fraction of the price. However, on the flip side, Shein is ripping off some talented designers' creations.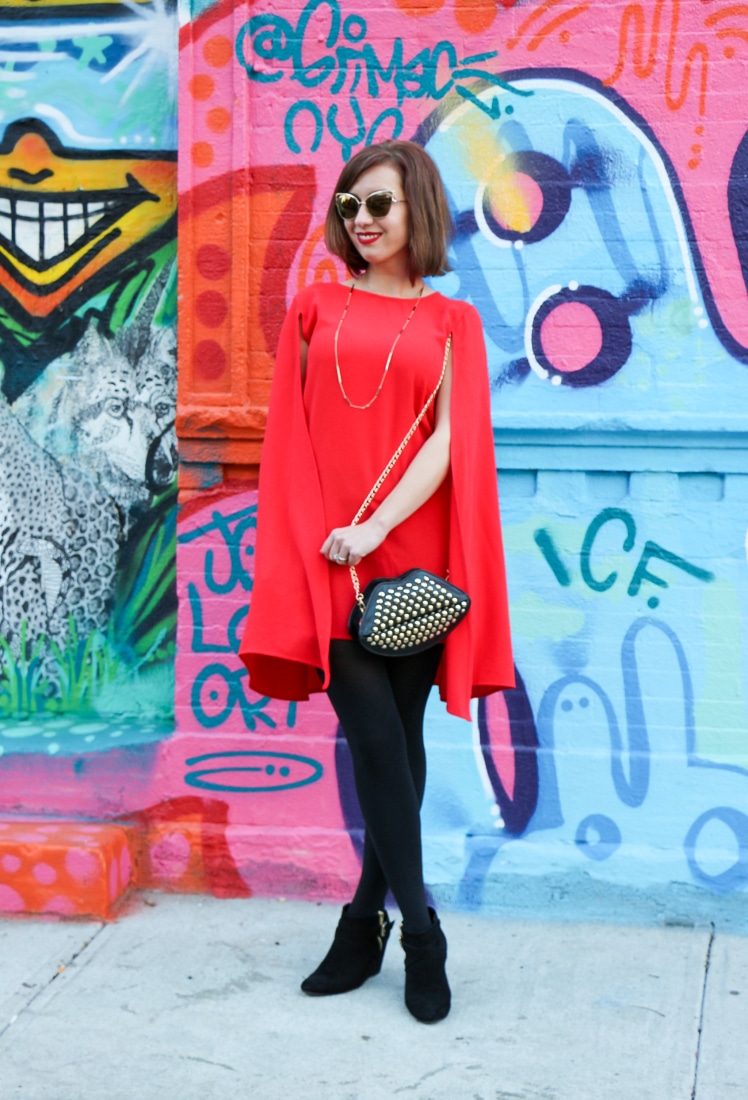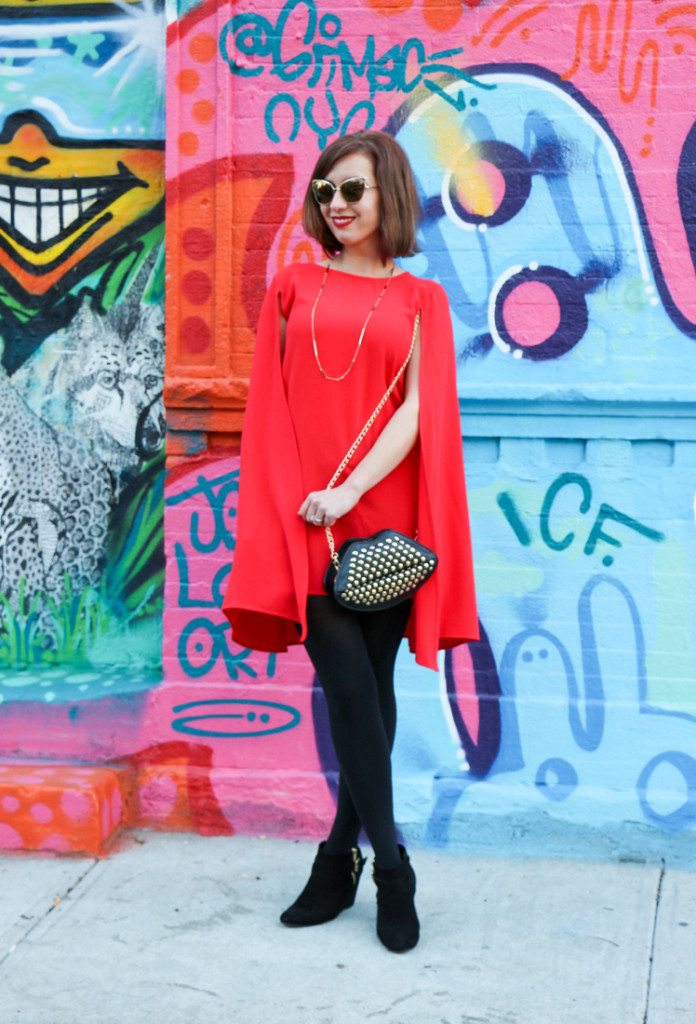 That cape above is still one of my favorite dress purchases from Shein! However, the thing with Shein dresses is that, on average, they aren't the most comfortable or practical. These are dresses that are great to wear every once in a while. (Like the dress above I wore out for my birthday in NYC.) They're great dresses to be photographed in, but not necessarily great for daily wear – if that makes sense?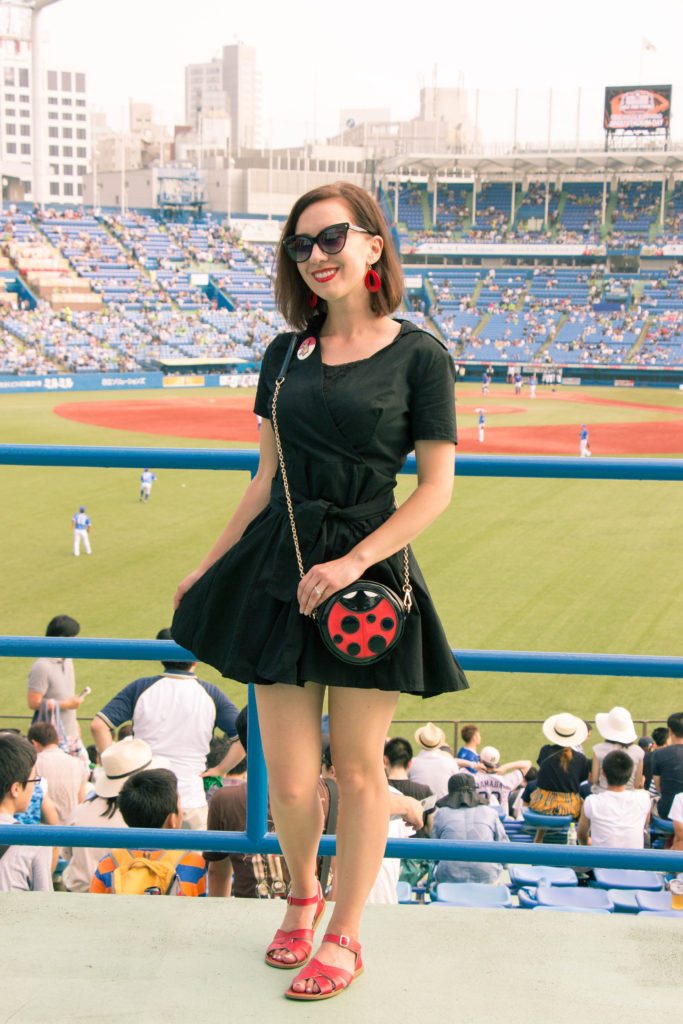 The black dress above is one dress that Shein had sent me while I was "sponsored" by them. It looked absolutely nothing like the website photo – (which I had called out in my blog post, but Shein didn't care). This was the only time I've had an order from Shein that looked absolutely nothing like the website photo, though. (And funny enough, it was something they had sent me for a sponsored post.)
Verdict: Shein dresses are hit and miss, in my experience, and the sizing and fit vary quite a lot. They have some unique and interesting dresses that are generally OK quality for their prices. They just aren't the most comfortable daily wear dresses (at least in my experience).
Shein Skirts Quality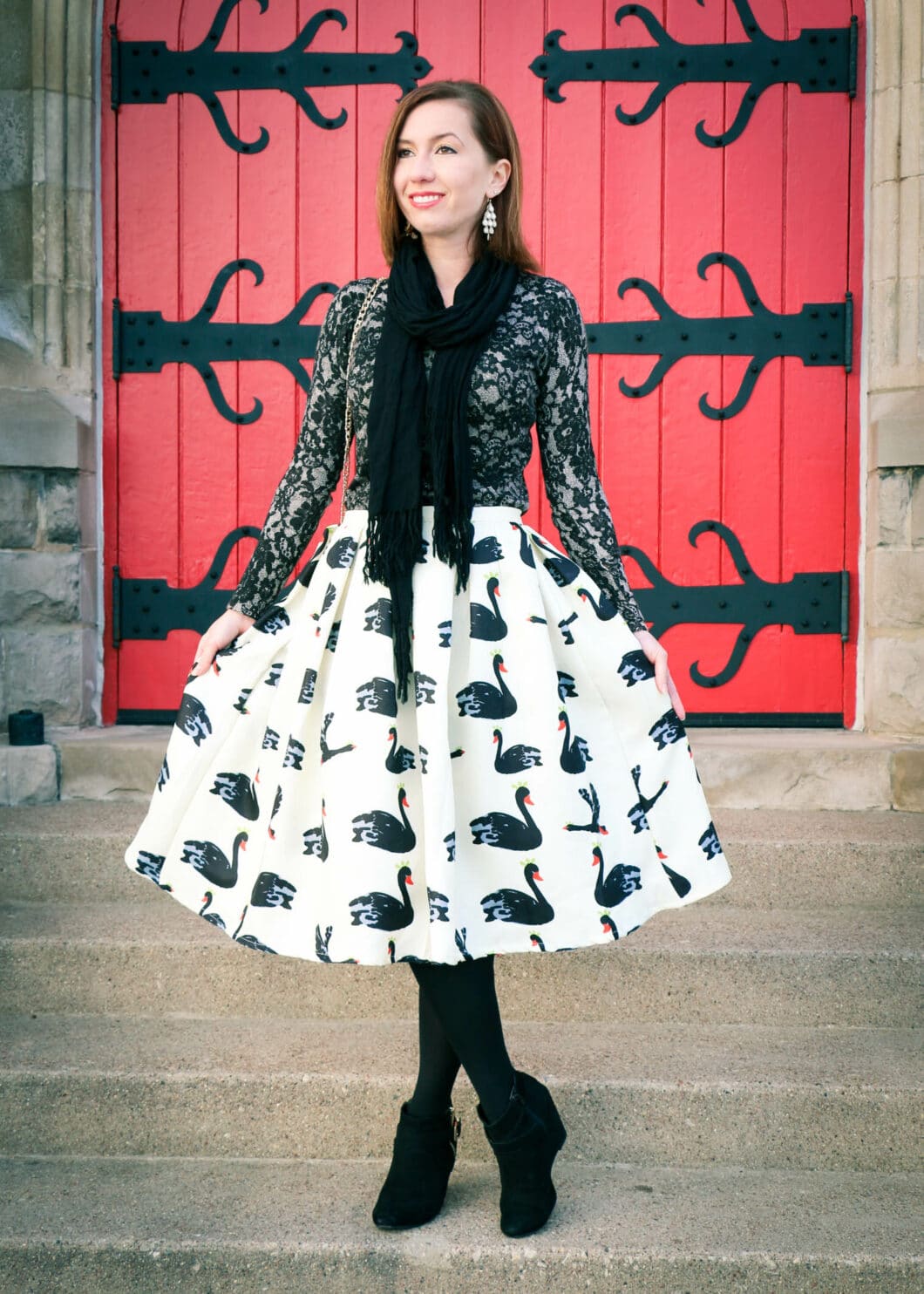 The white eyelet skirt, above, Shein had gifted me (and also the metallic skirt), however, the rest I purchased.
I also own quite a few Shein midi and maxi skirts. The first skirt photo in this post was my first ever order from Shein over 8 years ago. The white eyelet continues to be my favorite and my most-used item from Shein over the years, though. (Below are a few more photos of my Shein skirts taken with my phone.)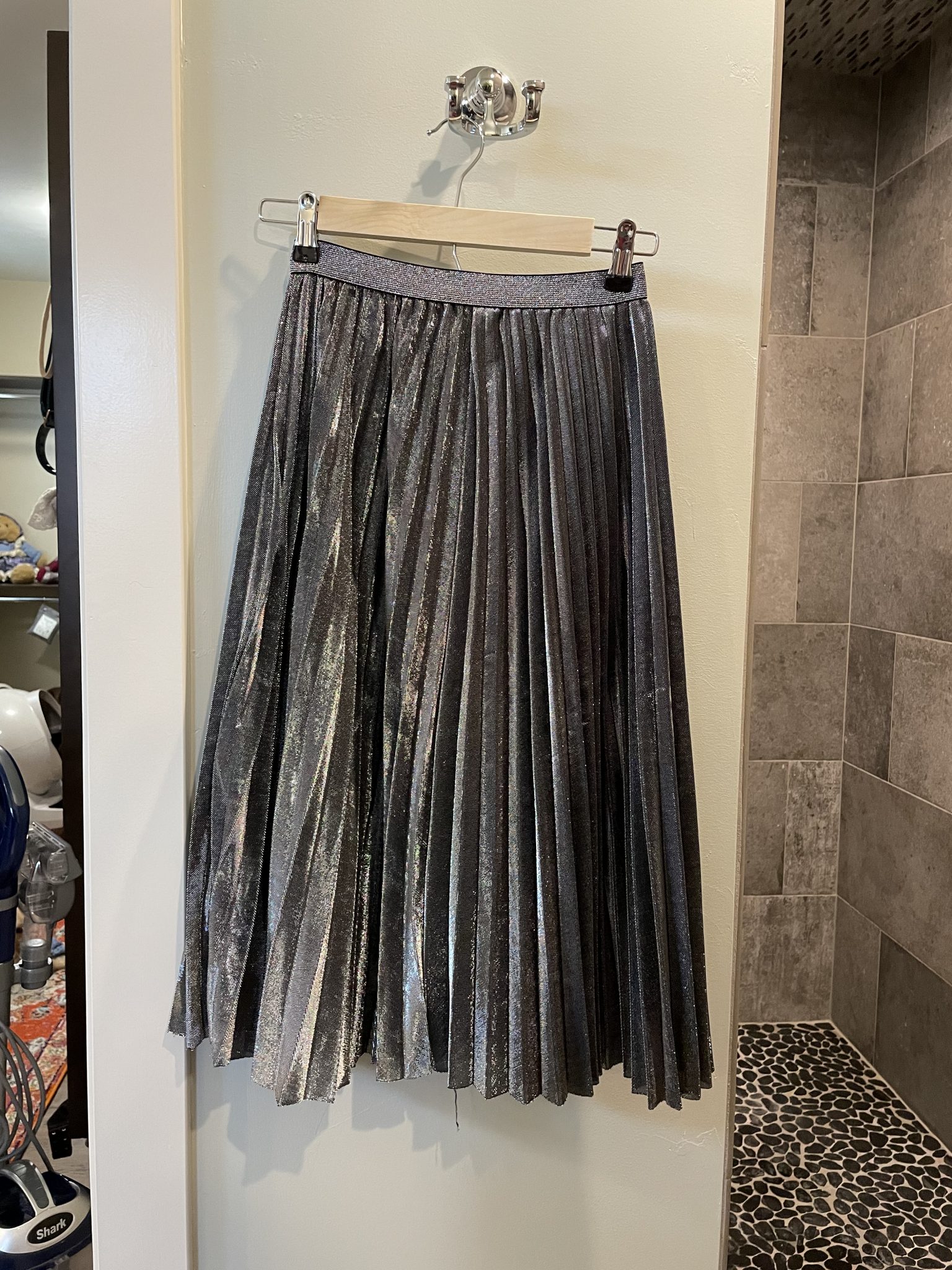 Shein skirts are similar to Shein dresses, though, in my opinion. They're great to wear once in a while, for a night out… but aren't the greatest for daily wear. The material can be stiff, scratchy, etc. I mean, they're almost all made of polyester, so…
That being said, they do have a lot of cute prints and for the price, I do think they are good quality. I haven't had a bad experience with a skirt from Shein yet.
Verdict: Same as dresses. They have a lot of fun pieces, but they're more to be worn "once in a while." (With the exception of my white eyelet skirt – I wear that one A LOT.)
Shein Tops Quality
All of the tops above Shein had gifted me.
In comparison to my Shein skirts and dress, I do wear the majority of my Shein tops fairly regularly, though. While they aren't the most breathable and also don't have a lot of stretch… they are more comfortable on average than my experience with dresses and skirts. They have a ton of cute options too.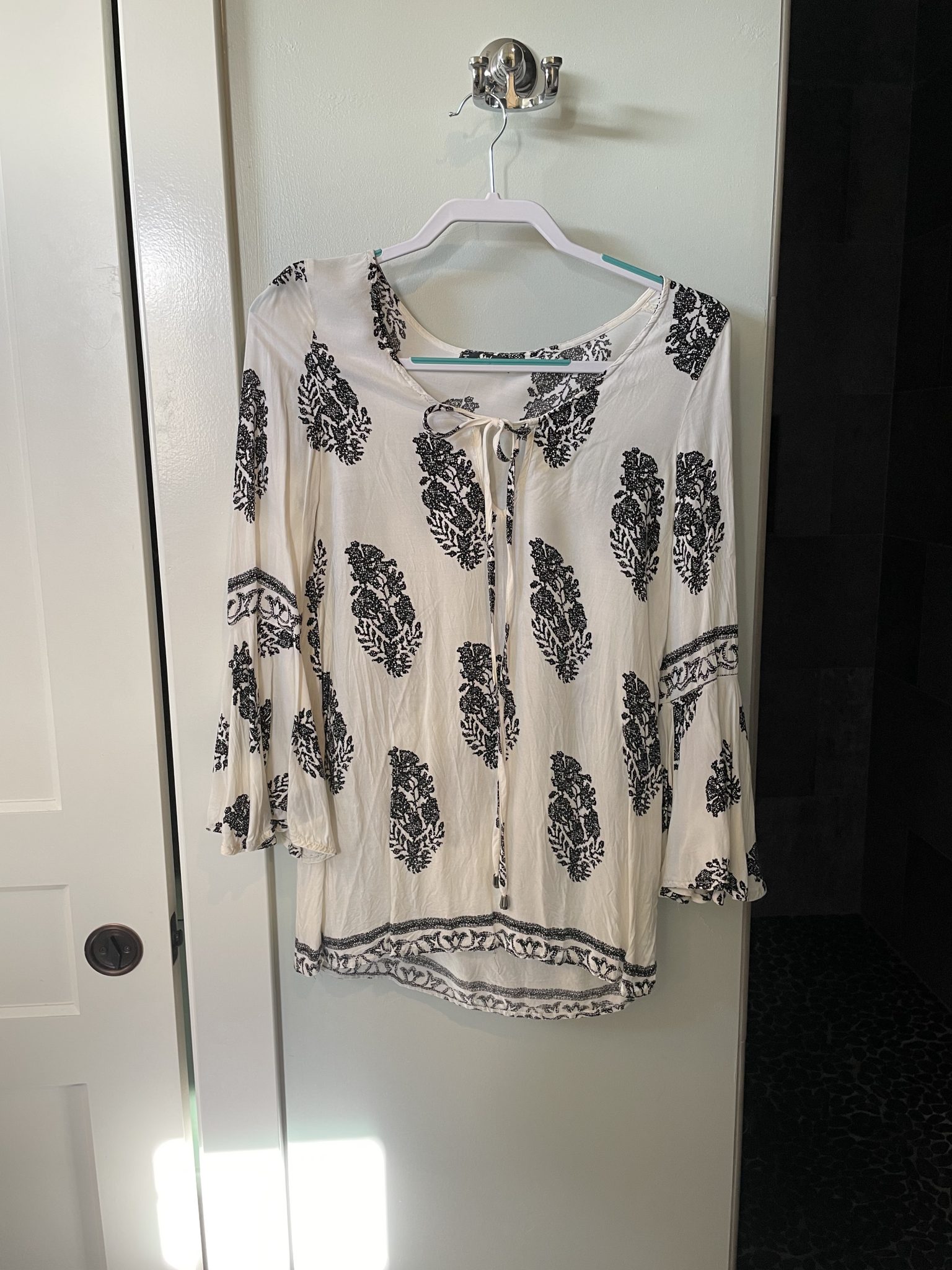 Verdict: I really like Shein tops and blouses, and will continue to order them. They can sometimes run a little small, but overall, they do fit well too.
Shein Sweaters and Cardigans Quality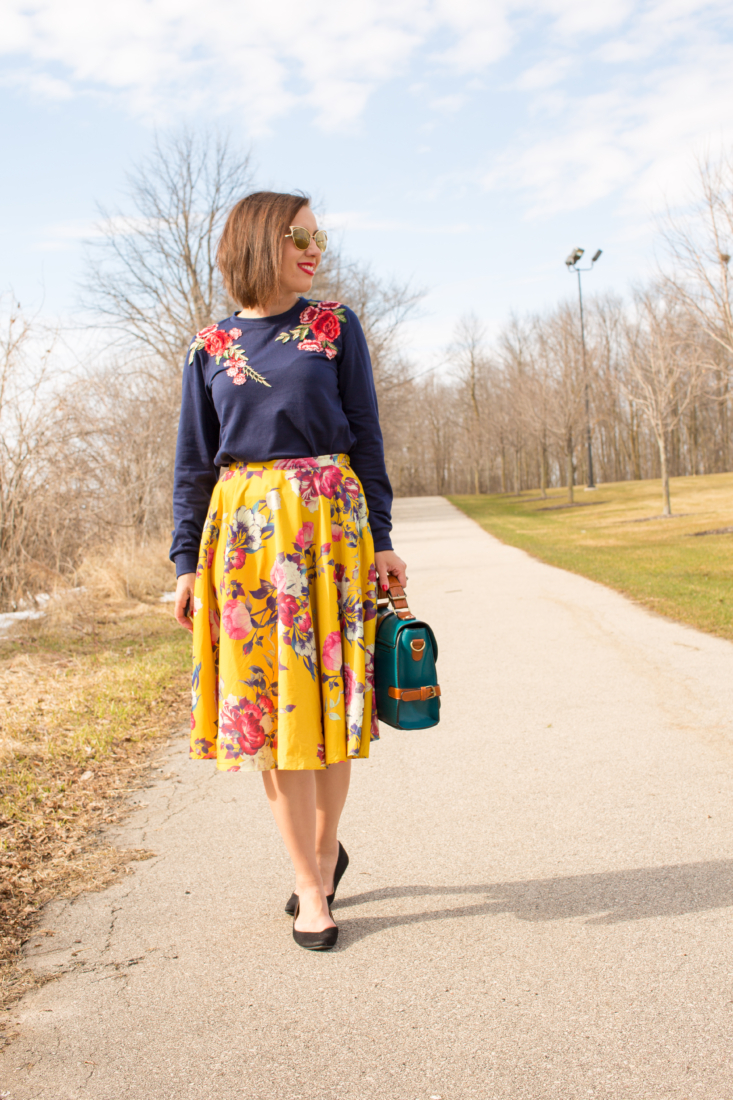 All of the sweaters/cardigans above were gifted to me.
Shein sweaters and cardigans aren't the highest quality or warmest garments in the world. The sleeves almost always seem to be small and short on me, too. They tend to be a bit itchy too. However, I do wear my cardigan and sweaters from Shein A LOT over the years – especially that grey cardigan above. They're holding up very well!
Verdict: I like the cardigans and sweaters I have, and I wear them frequently… but I don't think I will go to Shein for winter wear again. I live in Wisconsin now, and would rather buy higher-quality winter clothing that is soft and will keep me warm.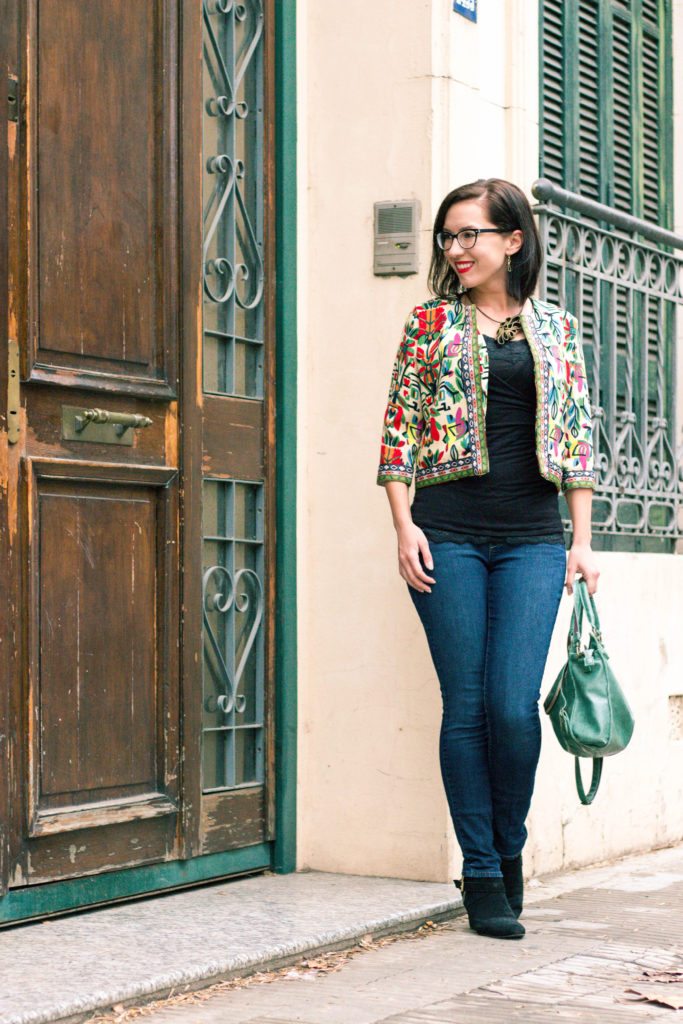 The jacket above was gifted to me from Shein.
Shein Outerwear
The only piece of outerwear I have from Shein is that cropped jacket above. After seeing the quality and warmth of my sweaters and cardigans… I've never been interested in ordering coats or jackets from Shein. The jacket above is cute, but part of the stitching is coming undone now in a few spots.
Verdict: Besides the cropped jacket above that Shein had sent me, I have never been tempted to order Shein coats. I love coats… and I am a firm believer you get what you pay for when it comes to outerwear.
Shein Underwear Quality
Sorry, but I am not showing you all a photo of my undies! However, I did order this 3 pack of solid panties from Shein, just to see what they would be like. (Sorry, they are now sold out of this panty set and it is no longer on their website.)
As with the activewear, I expected them to be of terrible quality… but I was, again, pleasantly surprised! These underwear fit great and are SUPER comfortable. I've worn and dried them at least 100 times now too, and they are holding up just fine. (I've seriously worn them on a weekly basis since I ordered them over 2 years ago – they are that comfortable, and are holding up SO well.)
Verdict: I will definitely order cotton underwear like this again from Shein. These are some of the comfiest undergarments I currently own.
Is Shein Legit?
I get asked frequently if Shein is legit. Honestly, I'm not sure how to answer this question. I mean, they have done some unethical business practices, but they are, indeed, shipping their clothing all over the world. I have received all of the orders I have placed with Shein. However, they aren't Better Business Bureau accredited (they have a score of an F).
In my experience, this isn't a company that is necessarily going to take your money and run. However, sizing and quality can vary… but I mean, we're paying $9 for PJ sets and tops… we can't expect top-notch quality.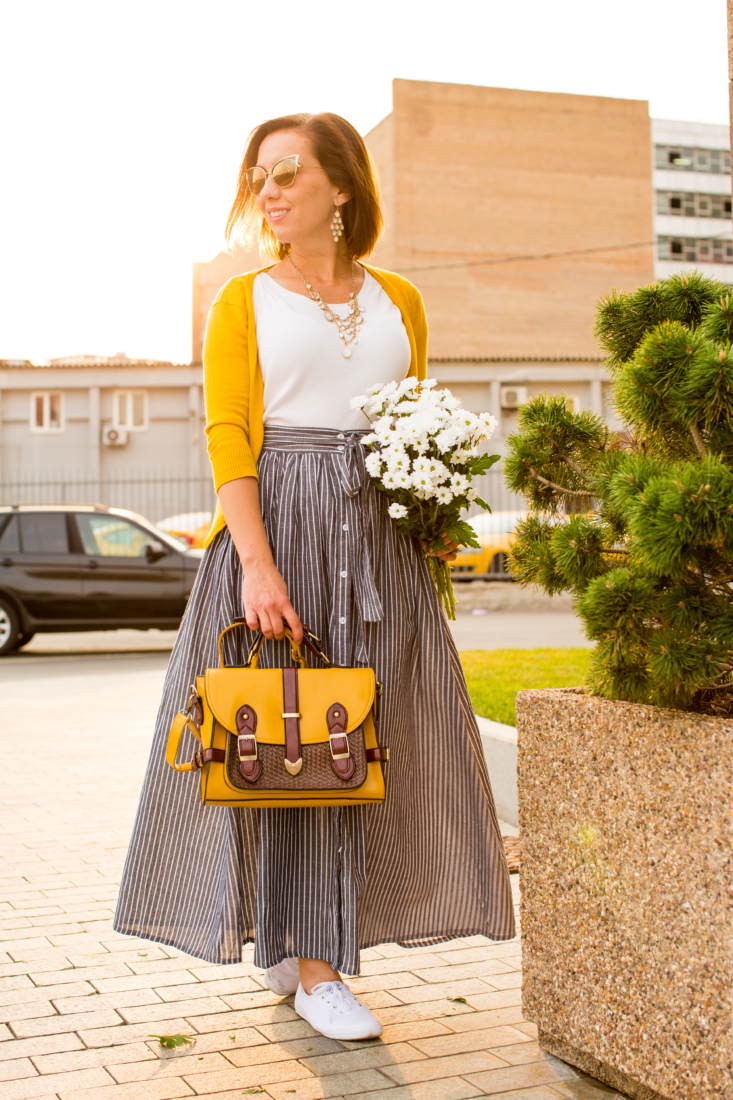 Is Shein Ethical?
So, there is almost no information on their website about whether or not they are practicing ethical labor practices. Obviously, by the fake Amazon reviews they tried to get me to do… I would say heck no! Shein is NOT ethical. They do some shady, shady business.
However, there's more to ethical companies than this. Such as…do they treat their workers fairly? Pay them fair wages? Are they making their clothing in an eco-friendly manner? Are their fabrics biodegradable?
I don't honestly know the answers to these questions. (Except the biodegradable question – most of Shein's clothing is polyester. Which is not biodegradable.) So, here's another speculation for you….
If you are a company that is making an effort to be ethical or create sustainable fashion – you usually make a point of letting your customers know this. So, the fact that there is ZERO information on this, makes me think the answer is likely NO. Shein is not an ethical company. (I mean, they're proudly advertising themselves as a "fast fashion" company.)
Also, companies that are doing all the right things (like producing sustainable clothing and treating their employees well)… are usually a little pricier. Ethical companies can't afford to sell their clothing for such dirt-cheap prices. If I had to guess, I would say no…Shein is likely not an ethical company.
Of course, I also understand that many of us can't always afford the higher-priced items made by sustainable brands. And that's where companies like Shein come in.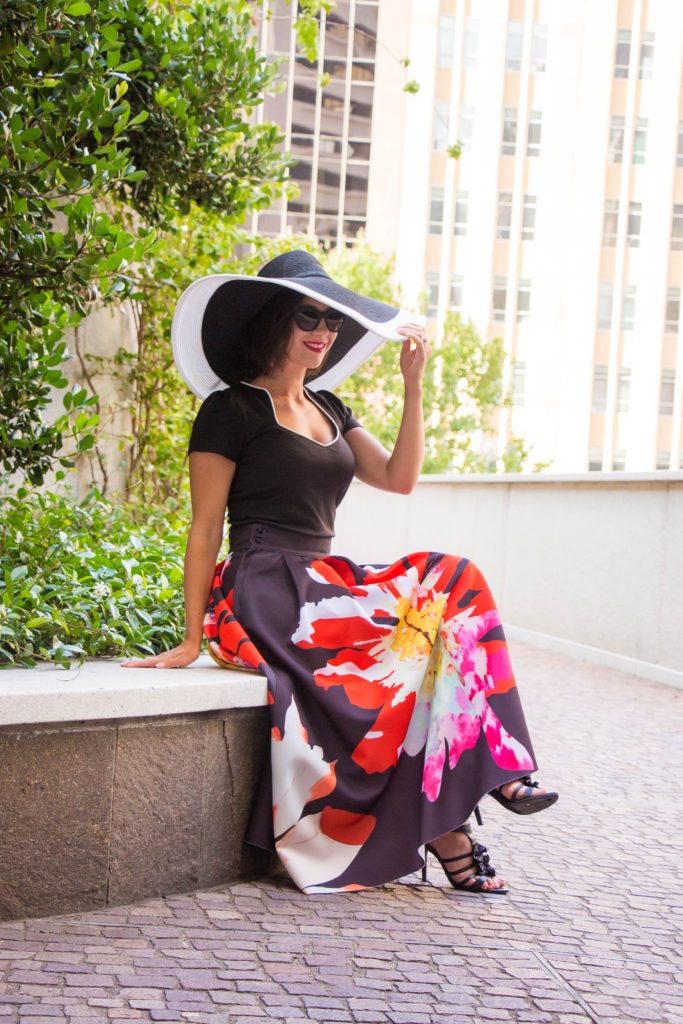 My Verdict on Shein
Shein can be a great way to get trendy clothing at an affordable price. I like a lot of the clothing I have from Shein and do wear it frequently. However, Shein does some really shady business, in my opinion. Quality also isn't going to be the greatest with each order, and you may very well be stuck with some pieces that don't fit. They likely aren't an ethical company by any stretch of the imagination either.
Personally, I will likely order exercise clothing from Shein again, and swimsuits… as these are two things I struggle with finding items I like that aren't insanely expensive.
Have you ordered from Shein? If so, what was your experience like? Let me know in the comments! Also, please reach out with any questions you may have about this Shein review in the comments as well.