30+ Stores Like Shein for Affordable & Fashionable Clothing in 2023
If you're on the hunt for super affordable yet fashionable online clothing stores like Shein – you've come to the right place! I'm sharing stores that are comparable to Shein's style and price point in today's post.
Shein is an online women's clothing store based out of China. They feature fast-fashion pieces…meaning, many items will look similar to pricey designer pieces, but will be VERY inexpensive but also not as high of quality (obviously) as the original pieces. I've had wonderful luck ordering from Shein over the years, but I've also been asked quite frequently about what other stores are like Shein – and whether they're legit.
Many of these stores I have ordered from myself. Some I've heard of because of my friends and other bloggers like them. (I'll be letting you know which ones I've personally ordered from.) If there are any websites like Shein that I missed – let me know in the comments at the end of the post!
Read next: Is Shein Legit? Honest Shein Review After $600+ in Orders (With Photos!)
Disclosure: some of these links are affiliate links. Meaning, if you click a link and make a purchase, Have Clothes, Will Travel gets a very small commission at no extra cost to you. Thank you for supporting the brands that make this blog possible!
Cheap Clothing Websites Like Shein
1.) Romwe
Romwe carries almost identical merchandise to Shein. (They are owned by the same company.) The quality and prices are very similar to Shein (and some of the merchandise is honestly the same).
Shipping takes, on average two weeks to reach the US too. Shipping rates are a little bit less expensive than Shein (roughly $1-$2 less). They also offer free shipping for orders over $15 – which is better than Shein! (Shein only offers free shipping for orders over $49.)
2.) Zaful
Likewise with Zaful! They carry almost identical merchandise to Shein, and the quality and prices are very similar to Shein. Shipping takes, on average two weeks as well. (I had been living in Australia at the time I ordered from Zaful, too.) Shipping rates are roughly the same as Shein's.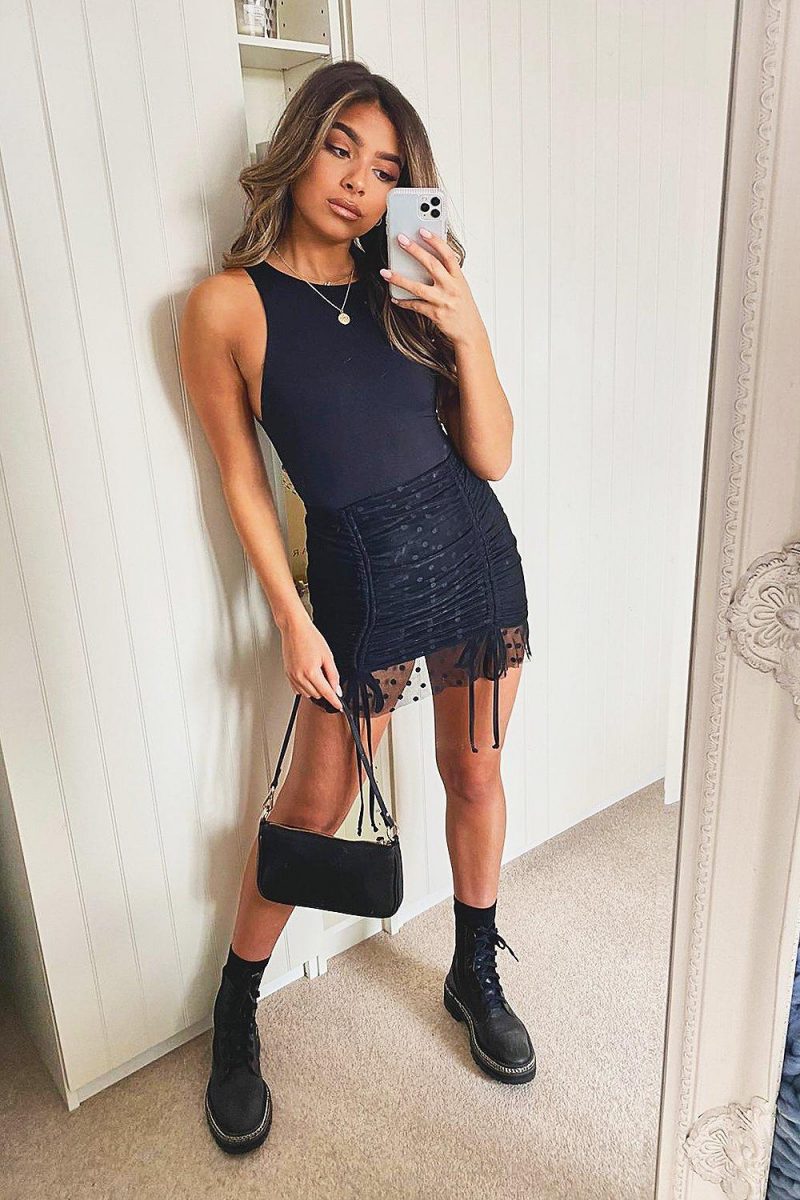 3.) boohoo
boohoo is, in my opinion, geared toward a more youthful crowd. They have a lot of cute items! I just would have pictured myself wearing many of them in high school or college. For this reason, I haven't personally tried boohoo. But it is a very popular website that is similar in style to Shein!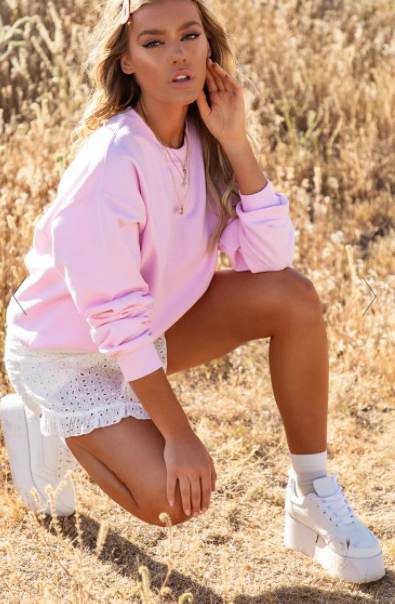 4.) PrettyLittleThing
PrettyLittleThing carries inexpensive clothing that is also geared to a younger crowd, like boohoo. PrettyLittleThing does have a nice range of sizes, though – from petite sizes to plus. They also carry items in tall and they have a section geared toward hourglass gals. I think that is pretty cool!
My experience with their customer service has been better than any of the sites on here as well. Shipping is more expensive than Shein, though, at $8.99. My package took about 2 weeks to arrive too.
5.) NastyGal
Unlike many of the other companies on this list, NastyGal was originally a US-based company (they're based out of the UK now) that sells inexpensive clothing. Their prices can be a little bit higher than Shein's, but I would argue the quality is also a little bit better too. Shipping time takes less than two weeks, but it's $11.99 per order unless you qualify for *free* shipping. My latest order was over $75, so I qualified for free shipping and it arrived at my home within 2 days!
Read next: Is Nasty Gal Legit? Honest Nasty Gal Review of Clothing, Shoes, & Accessories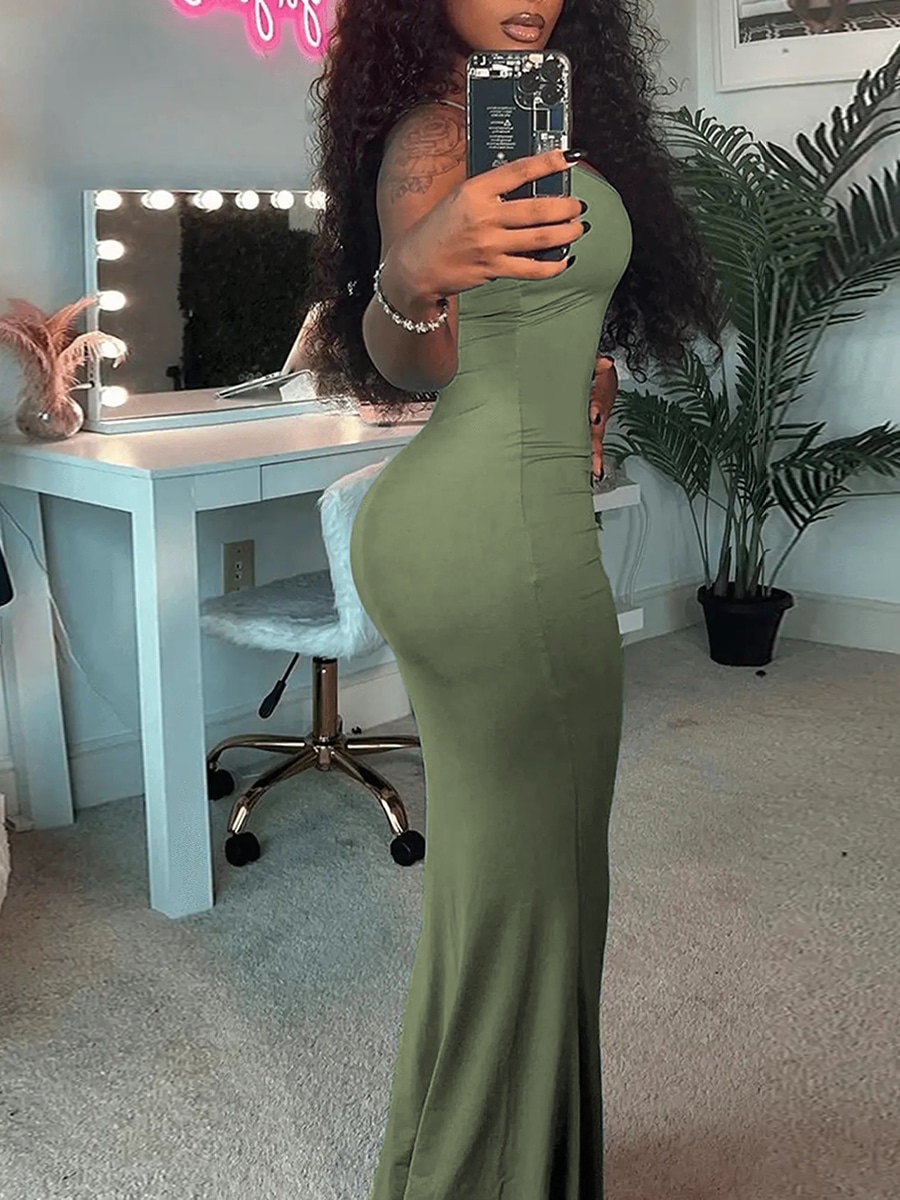 6.) LovelyWholeSale
LovelyWholeSale's website is VERY similar to Shein's with similar price points – they also have a shopping app like Shein. I would say their clothing selection is a bit on the trendier and sexier side than Shein's, though. (However, they still have plenty of variety.) Their standard shipping takes 14 days to reach the US and orders over $49 get free shipping. View their full shipping time frame, here.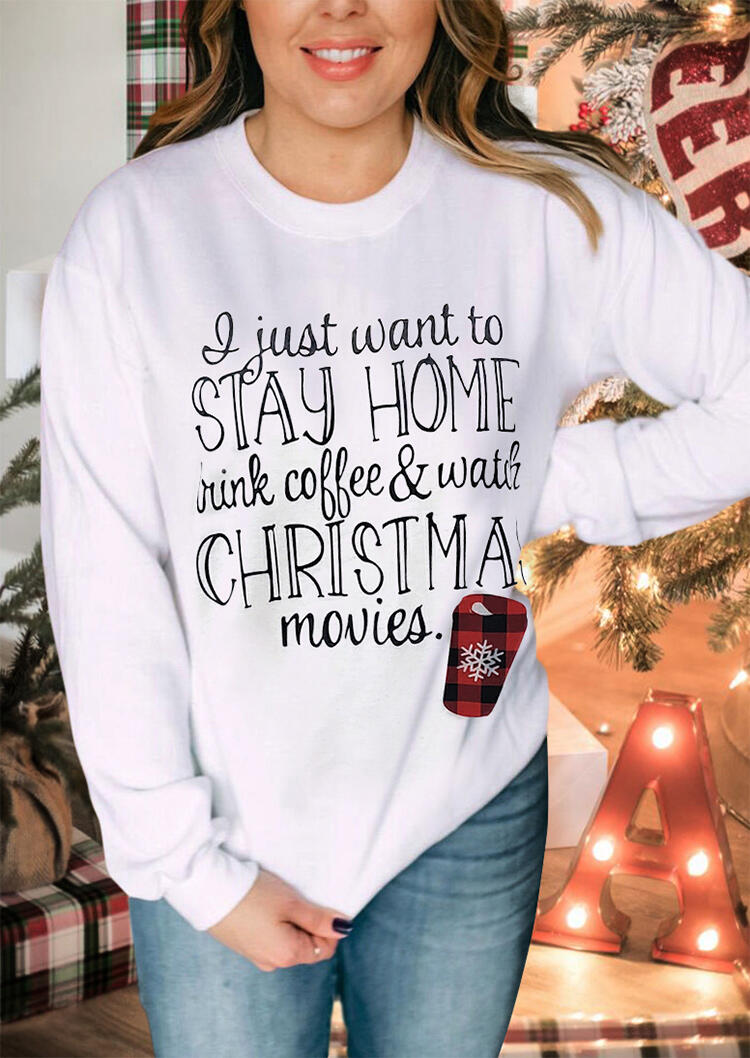 7.) FairySeason
While FairySeason does have a wide variety of clothing, they seem to have quite the selection of graphic tees compared to the other sites! I haven't personally ordered from this website yet. However, if I need some comfy beach clothes or funny tees, I'll be coming here!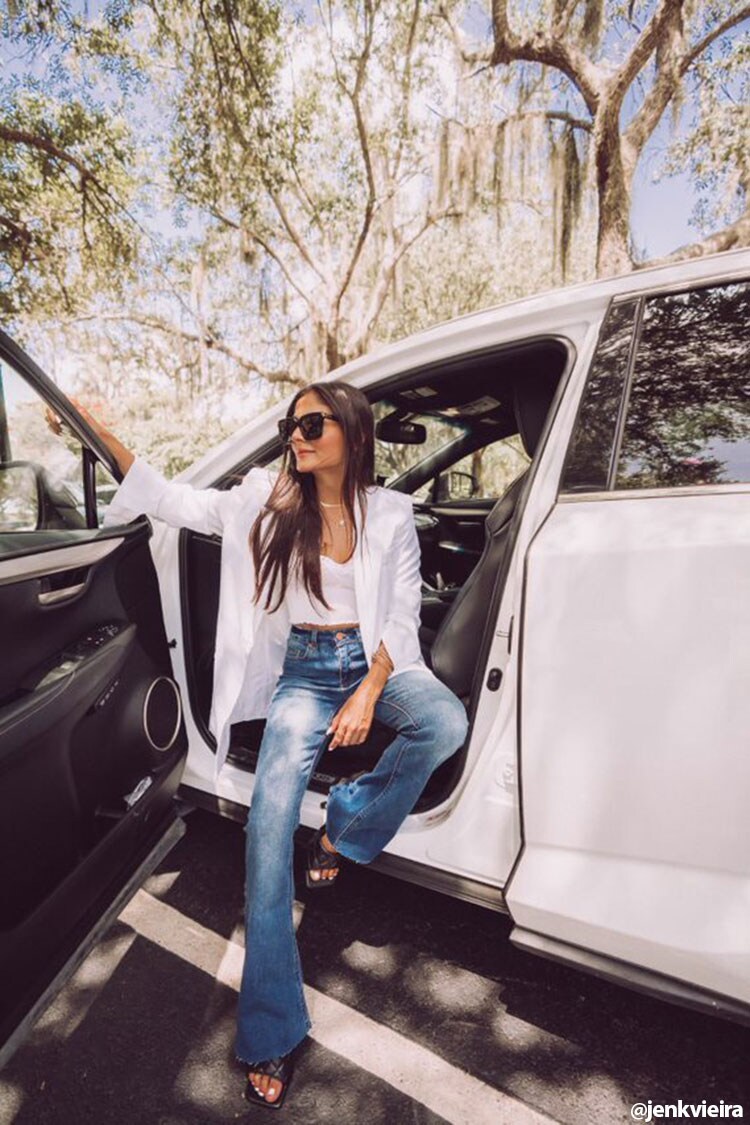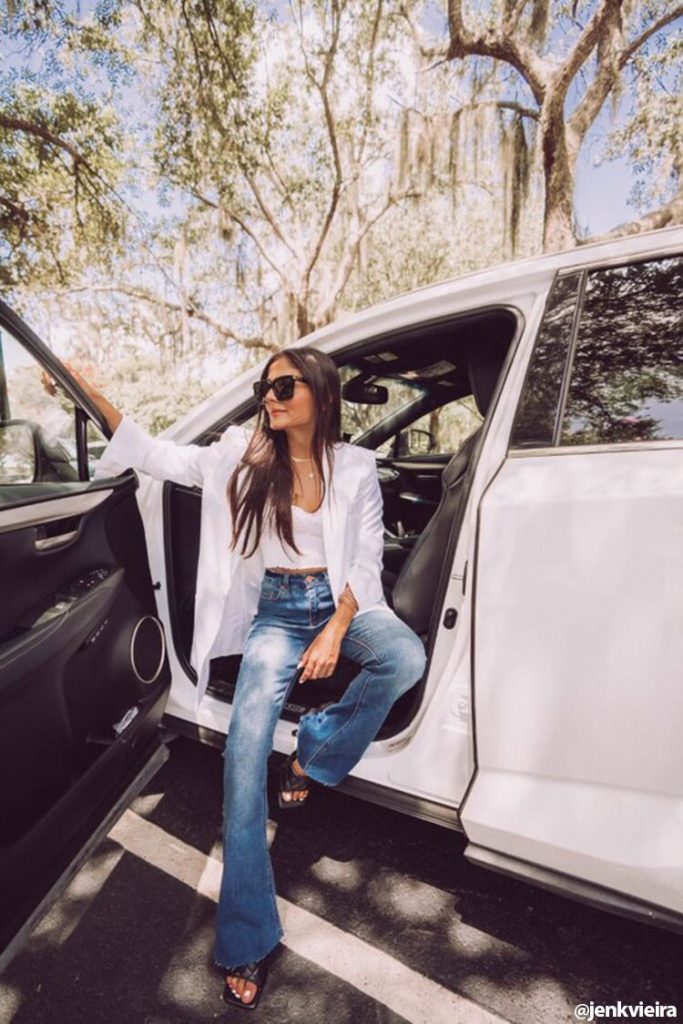 8.) Forever 21
Forever 21 is also a US-based fast-fashion retailer that was a big deal when it opened in my mall many years ago! Now, I prefer to shop it online. Shipping usually takes less 1 week and is $5.95 an order or free if you order over $50 worth of stuff.
I also think the quality is a smidge higher in Forever 21 clothing than Shein…I have had more years to test it, though. Some of the Forever 21 items in my closet I've had since college! (And I'm over 30 now.)
9.) Charlotte Russe
Sticking with the theme of my favorite US-based mall stores… is Charlotte Russe! Charlotte Russe is geared more toward the younger crowd, and their prices are incredibly cheap. Some things are even less expensive than Shein's prices. The items that I have, have held up well over the years (especially considering the price).
This is a store I've only shopped in person, so I can't attest to their shipping speeds. But, you can see their shipping policies here.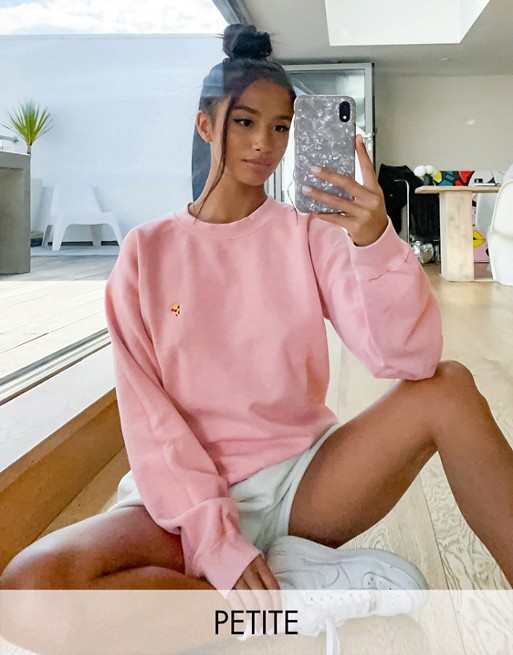 10.) ASOS
ASOS is a UK-based company that features a ton of trendy and stylish clothing items to choose from. I LOVE ASOS. They also carry a wide variety of sizes on their site, such as plus, tall, petite, maternity and more. The quality is fantastic too, but the prices are usually higher than Shein.
Shipping takes a week to get to my address in the US and is $4.99, unless I spend over $50.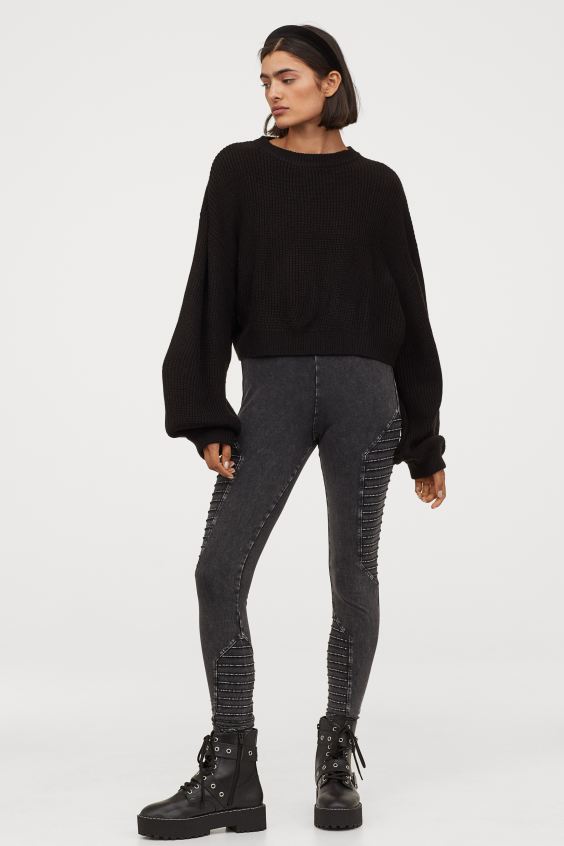 11.) H&M
I have loads of clothes from H&M that I love. H&M's quality is higher than Shein's, in my opinion too. I have $9 jeans and $30 dresses from H&M that I bought 7 years ago and still wear all the time! The prices can vary more than Shein's but are still quite inexpensive on average.
I usually buy H&M in person, as there is an H&M in almost every country. Their shipping is great, though. It takes less than a week and is $3.99. Unless you spend over $40, then shipping is free.
12.) Uniqlo
For the most part, Uniqlo's items are quite inexpensive with slightly higher quality than Shein. I personally like Uniqlo for loungewear, cheap activewear and basics, such as T-shirts.
Uniqlo doesn't have quite the same range of trendy items as Shein, though. (I have only bought Uniqlo in person and don't have experience with their shipping.)
13.) Rue21
Another mall favorite of mine from my college and high school days! Rue21 carries inexpensive clothing geared toward a younger crowd, but I do still wear many of the items I purchased from Rue21 back in the day. They have a lot of cute options! Again, this is a store I've only shopped in person, and am not familiar with their shipping.)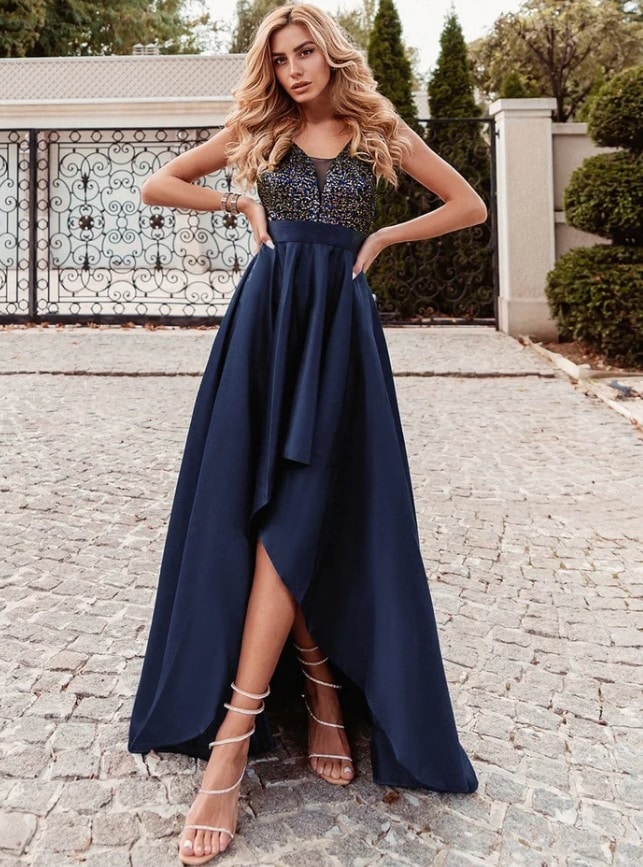 14.) Ever-Pretty
Ever-Pretty is an inexpensive occasion-wear website. This is the place to go if you want cheap evening gowns, prom dresses, cocktails dresses, etc. I have had fantastic luck ordering from this website. I have 2 evening dresses, one cocktail dress, and a super cute shirt dress, and the quality is all fantastic. Shipping typically takes a week and is $7.99 for orders under $50. For orders over $50, shipping is free. (Read my full review of Ever-Pretty.)
Read next: My Ever-Pretty Dress Review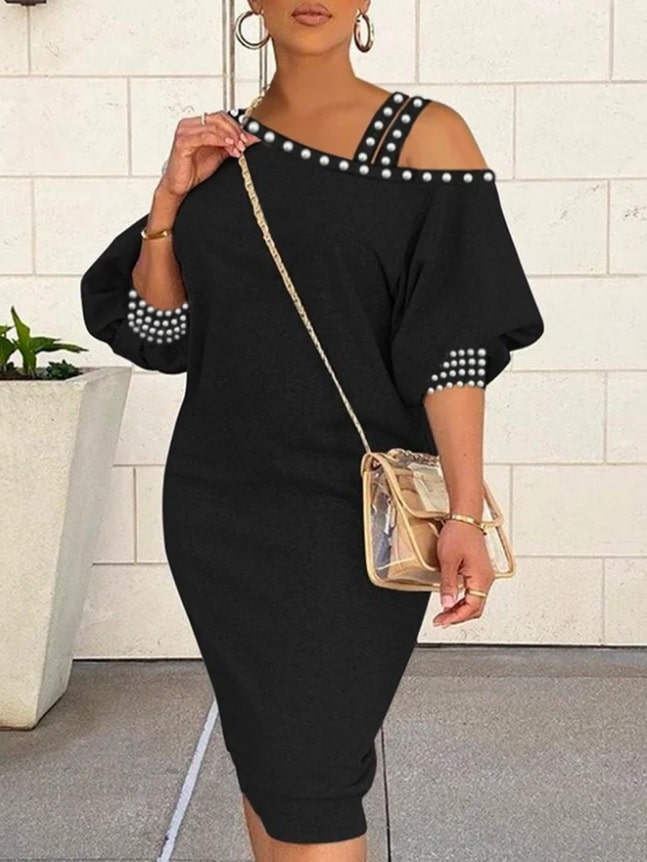 15.) StyleWe
I had mentioned StyleWe earlier in this post, as they are what I consider a "high-quality" overseas company. They have a wide variety of clothing to choose from, but their prices can be higher than Shein's on average. (Although, in recent years, they have added a great selection of VERY affordable clothing, like Shein.)
I am a BIG fan of their clothing, though, and am always blown away by the quality. The dress featured in this post is one of my favorites from them… I've had it for about 6 years and have worn it for fancy events to exploring in Egypt. Shipping usually takes 2-3 weeks and costs $5. (See my most recent outfit post featuring Stylewe.)
16.) NewChic
Newchic used to carry insanely cheap merchandise that didn't hold up all that well. However, now, they are similar to Stylewe in quality – still affordable fashion but WAY better quality. (I have a $9 purse for here that I've been using for years.) I would usually receive my orders within 3 weeks from Newchic.
17.) Chicwish
Chicwish has such whimsical styles. And they have THE cutest skirts out there, in my opinion. Plus, they're affordable, with most skirts coming in at less than $50. They also have plenty of pretty dresses and tops too! I have been living in their sweaters this fall and winter. They are on average more expensive than Shein, but the quality of the clothing from here is much higher. (I would say Chicwish features the highest quality clothing of any of the websites listed here.)
Read next: Is Chicwish Legit? Honest Chicwish Review After $600 in Orders (With Photos)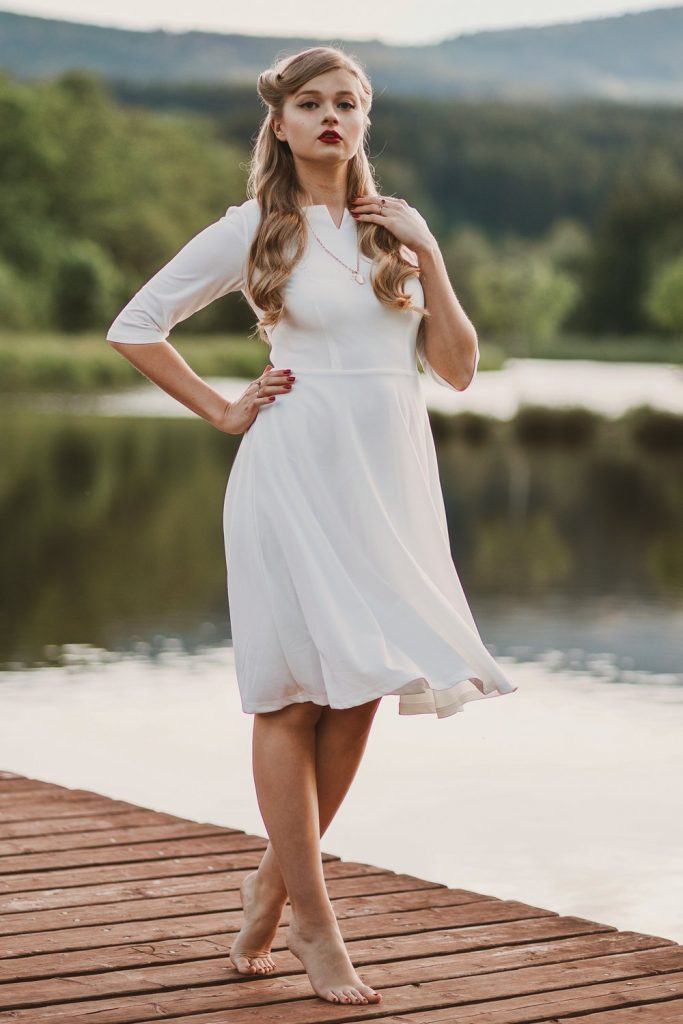 18.) ZAPAKA
I was only recently introduced to ZAPAKA, and I can't believe I hadn't heard of them sooner! This is another site that has more vintage-style clothing than you would see on Shein. (But I'm a lover of vintage and retro clothing.) The majority of their dresses are less than $40, though! And their dress sizes range from XS-3XL.
19.) Modlily
I recently had a reader suggest I add Modlily to this post as their prices are quite similar to Shein. I haven't personally ordered from them yet, so I can't say how long shipping takes for sure. Their website says for flat rate shipping it is $4.99 for orders less than $49 USD but free for orders over $49 USD. It also says flat rate shipping takes between 17-25 days. (You can purchase expedited shipping that will take that time down to 3-7 days, though.) They have some wild and unique tops and dresses on this website!
20.) Ericdress
Ericdress.com specializes in fast-fashion clothing for women, men, and kids. They offer more than 25,000 fashion items in a wide variety of styles, including wedding apparel, special occasion dresses, fashion & clothing, shoes, and accessories. They have ongoing promotions up to 85% off with shipping worldwide. Shipping typically takes between 10-25 business days, or you can pay extra for expedited shipping which takes 3-8 Business Days.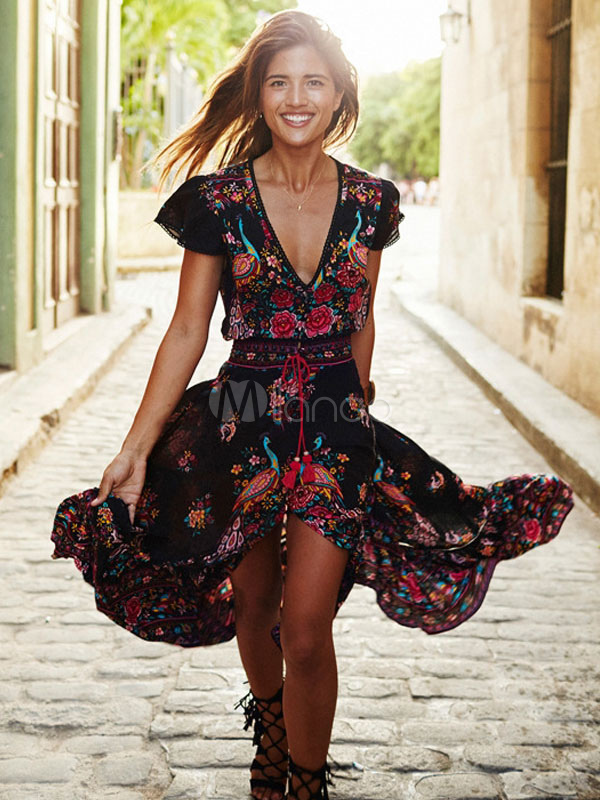 21.) Milanoo
Milanoo.com is a fun, inexpensive store based in Chengdu, China. They specialize in selling men's and women's clothing, wedding and special events items, cosplay costumes, and a wide variety of other products. Their super saver shipping option costs less than $4 and takes between 1-2 weeks (not too bad).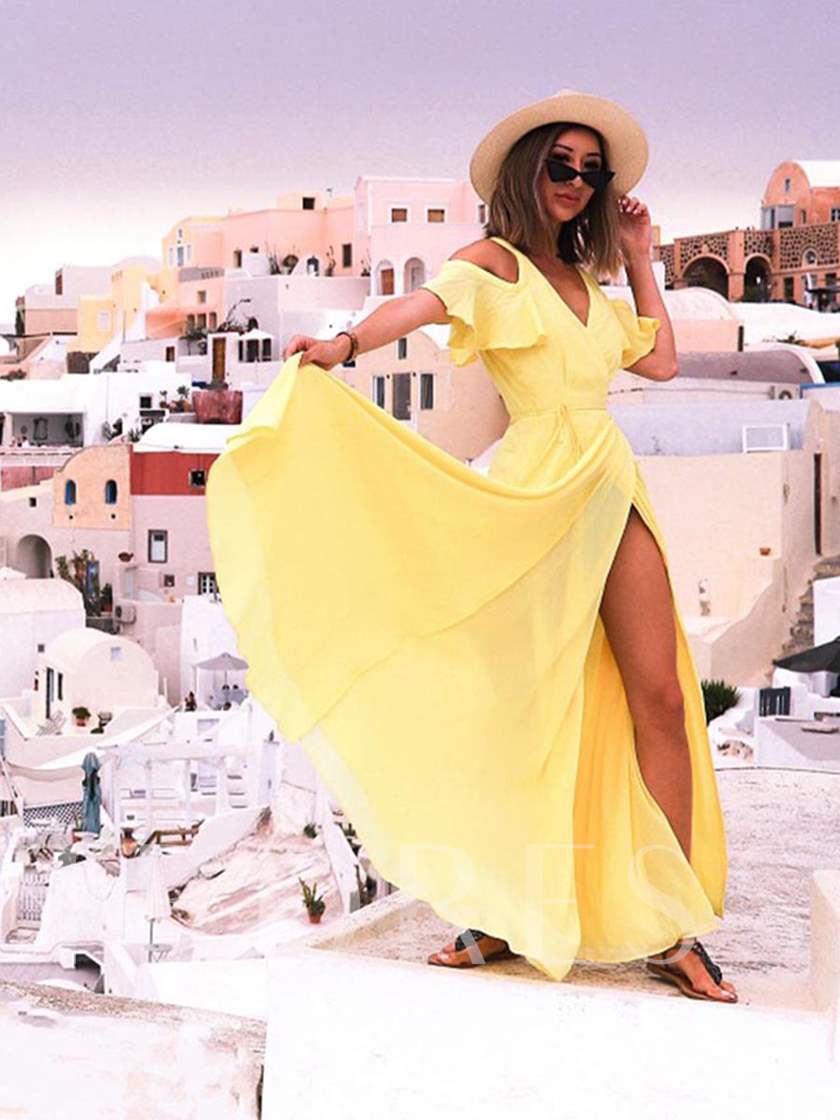 22.) TBDress
Tbdress.com has 10 million product listings to choose from, with prices being comparable to Shein. They also ship to 230 countries worldwide. Their super-saving shipping option is a bit pokey – and can take up to 25 days. They do offer expedited shipping options, though, that can take as little as 3 days to arrive.
23.) KnowFashionStyle
KnowFashionStyle is another site out of China that has crazy cheap clothing. I recently placed a few orders to them to try it out. The quality of clothing is comparable to most of the other sites mentioned in this post, I am especially happy with the dress pictured above!
Shipping takes about a month to get to the US, and shipping tends to be pricey compared to other brands in this post. For example, for me to have 2 dresses shipped to my address in the US cost $17 in shipping, and a single $10 sweatshirt was $8 in shipping.
Read next: Is KnowFashionStyle Legit? Honest KnowFashionStyle Review With Photos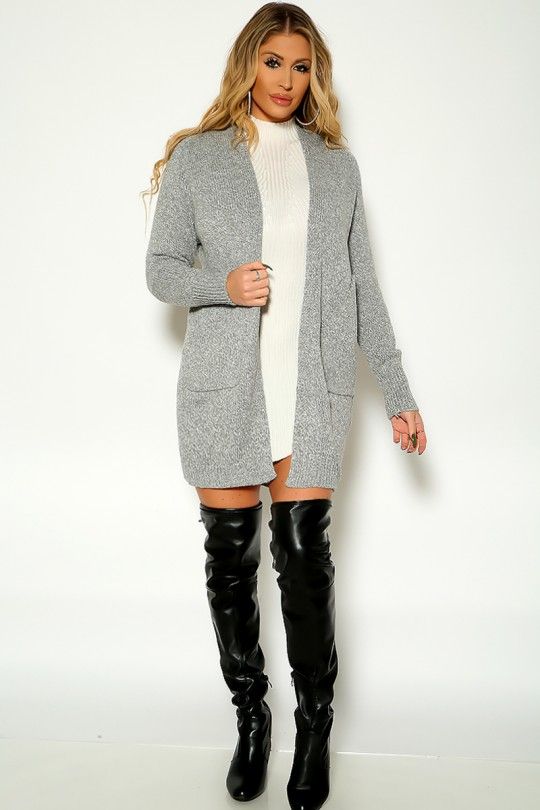 24.) AMIClubwear
As the name implies, AMIClubwear carries clothing that would be perfect for the club – and it's mostly VERY sexy clothing. I have found a handful of dresses, handbags, sweaters, and even high-waisted swimwear on here that I like, though! They also have quality shoes for their prices – I just ordered this pair of boots from here that I really like. (The swimsuit from AMIClubwear featured in this blog post I've had for years, and I LOVE it.)
My orders took between 1-2 weeks to reach me in the US. However, shipping is $8… unless you order over $50 worth of clothing to qualify for free shipping.
Read next: Is AMIClubwear Legit? Honest AMIClubwear Review of Clothing, Shoes, & Swimwear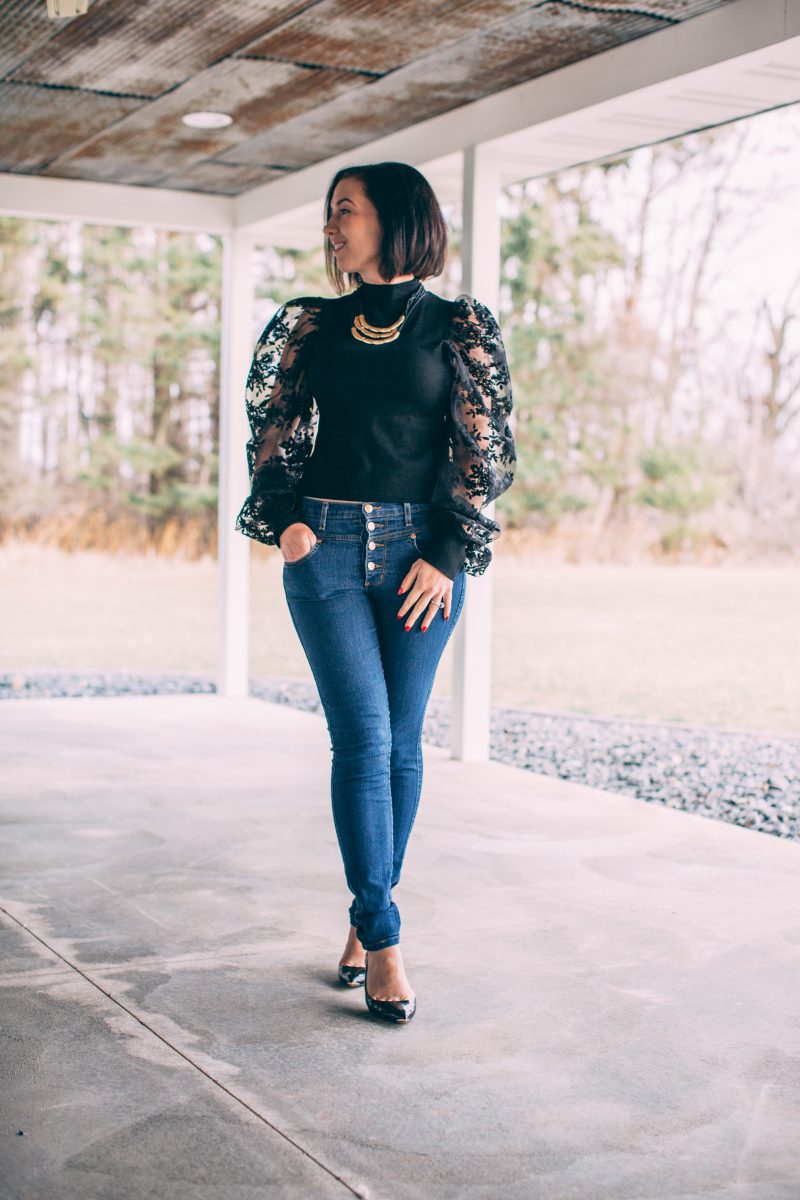 25.) Femme Luxe
Femme Luxe is in a similar vein to AMIClubwear, in that they feature mostly clothing that is good for a night of clubbing. However, they do also have some inexpensive sweatpants/sweatshirts and also some very cute tops. The puff-sleeve top above is one of my favorites that I've ordered from them, and it was only about $10.
They are based in the UK – so if you are ordering from this region shipping times are speedy and inexpensive. If you're ordering from the US, I recommend ordering Femme Luxe via ASOS – that way shipping is more affordable and will only take between 1-2 weeks.
Read next: Honest Review of Femme Luxe Women's Clothing Website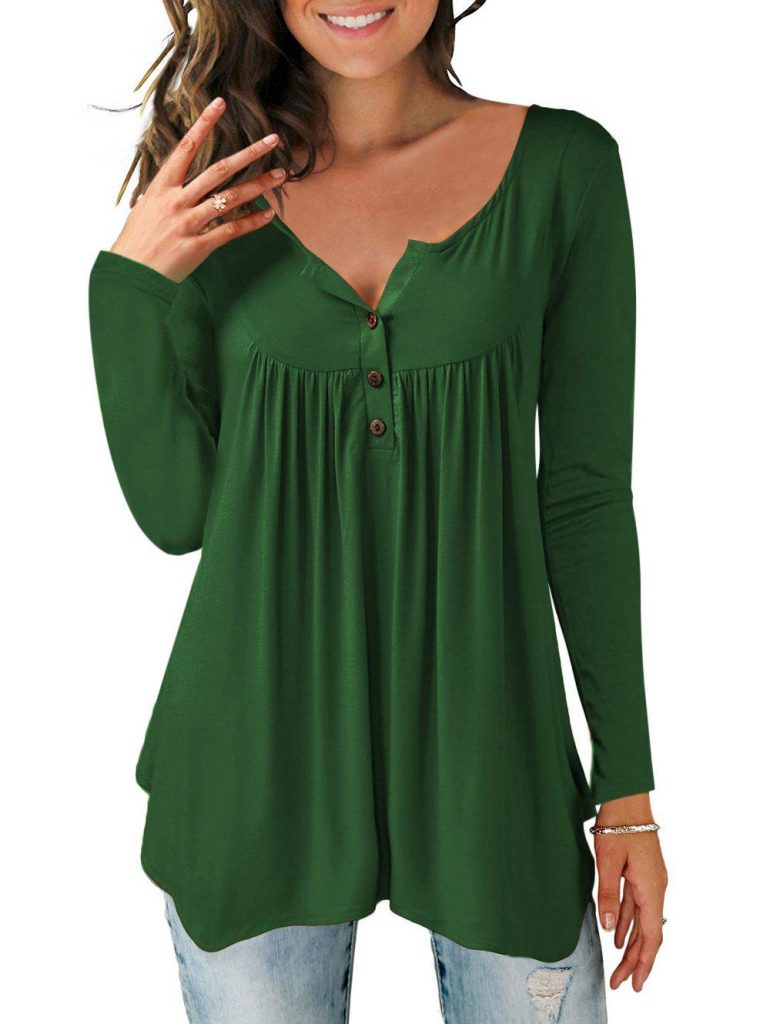 26.) RoseGal
RoseGal is another website that is nearly identical to Shein in merchandise and pricing. It does seem that they have more plus sizes options, though, than the previous sites mentioned. Shipping is roughly the same as Shein.
27.) Amazon
OK, so Amazon actually carries A LOT of Shein clothing, and some of the other clothing brands that Shein carries, such as Milumia. (Not all of the clothing carried on Shein's website is part of the "Shein" label. The dress above is one ordered from Shein which is the brand name Milumia.)
Amazon is also a great option if you're nervous about the shipping time from Shein, as a lot of the Shein merchandise on Amazon is also part of Prime Delivery! I, personally, ordered a Shein top via Amazon a couple months ago, and it did only take 2 days to arrive vs the 2 weeks it typically would take from Shein.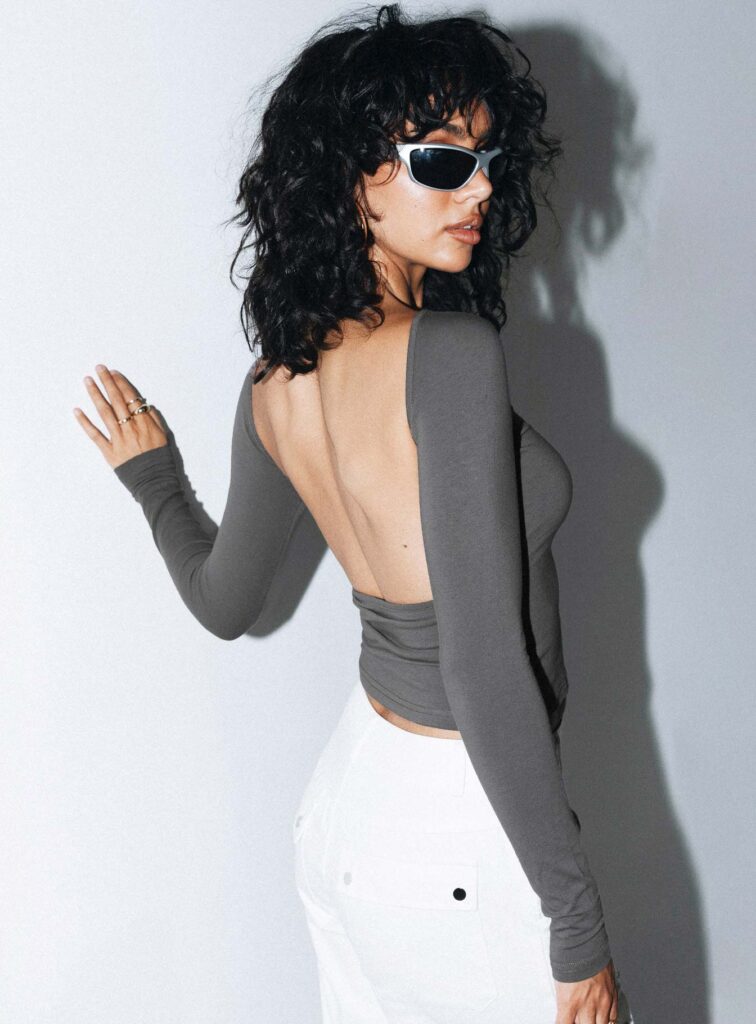 28.) Princess Polly
Princess Polly is an Australian-based retailer. (They now have a US-based office, too, though.) They say their goal is to make on-trend items that are more sustainable. This also means their prices are going to be a bit higher than Shein's. I am not personally familiar with Princess Polly, but a lot of Instagrammers I follow are big fans of their clothing!
29.) Stitchfix
With Stitch Fix, you have your own personal stylist who sends you curated outfits that you can buy! They tailor the outfits to your taste, budget & lifestyle. They also carry some of the brands mentioned in this post, plus they carry sizes in Petite, Plus, and Maternity… as well as Kids, Men and Big & Tall! (Note, the items tend to be a little pricier than Nadine West, though, but quality does seem to be higher.)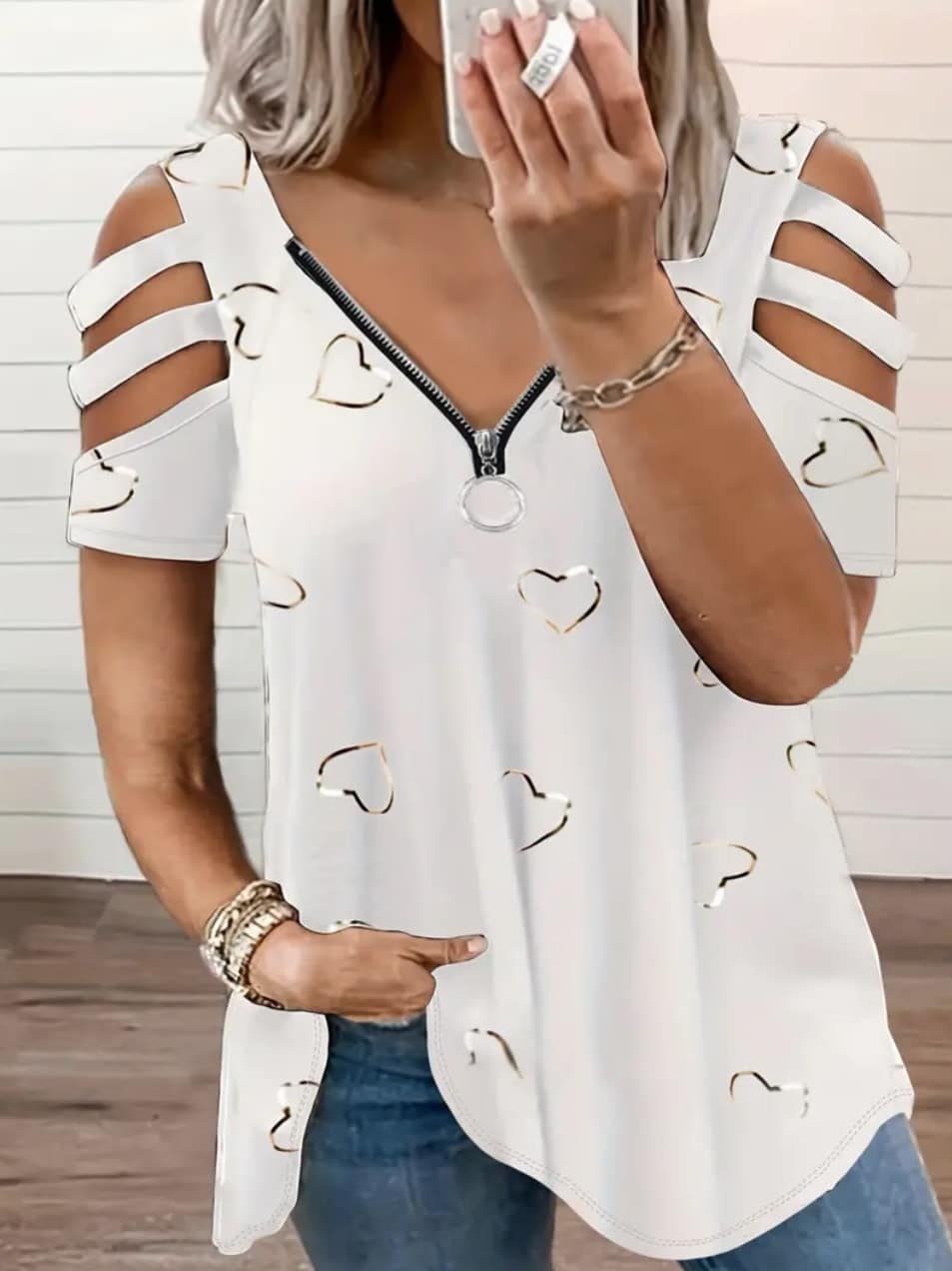 30.) Temu
If you haven't heard of Temu yet, it's a new online marketplace for extremely cheap consumer goods that are typically shipping directly from warehouses and factories in China. This shopping app is taking the world by storm and giving Shein and Amazon a run for their money as the most downloaded app in the United States.
Read next: Is Temu Legit? Honest Temu Review With Photos: MUST-READ Before Ordering
The sites below carry inexpensive nice clothing options, but I would not say they are exactly "similar" to Shein.
*More websites like Shein
I know there are many more sites out there like Shein as well. So, if you have any more sites to recommend please let me know in the comments section, below!
**Want to earn $10 AND cashback on purchases you make online? Check out Rakuten Rewards and get $10 for signing up! They feature more than 3,500 stores (almost all of the stores listed in this post, too!), where you can earn as much as 10% cashback on your purchases + get access to the top deals. Click here to learn more!
I am a participant in the Amazon services LLC Associates Program, an affiliate advertising program designed to provide a means for us to earn fees by linking to Amazon.com and affiliated sites.