Is AMIClubwear Legit? Honest AMIClubwear Review of Clothing, Shoes, & Swimwear (With Photos!)
Are you wondering if AMIClubwear is legit? This post is my honest review of the online fashion site AMIClubwear.
AMIClubwear is an inexpensive fashion brand that's sold exclusively online. As the name suggests, they specialize in creating "clubwear" and rather sexy clothing – mainly party dresses and lingerie.
Now, clubwear is not something that I need in my wardrobe, as my partying days are LONG over. However, they do have a selection of affordable shoes, swimwear, sweaters, cardigans, and bags that are closer to my style.
This post is my honest review of AMIClubwer in terms of prices, quality, shipping, and returns. Some AMIClubwear items I have had for 7 years now, and others are relatively new orders.
I am happy to answer any questions you may have about my experience with AMIClubwear in the comments section too!
This post contains affiliate links, which means, if you click a link and make a purchase, Have Clothes, Will Travel gets a small commission at no cost to you. Thank you for supporting the brands that make this blog possible!
AMIClubwear prices – are they worth it?
Most of the AMIClubwear shoes, dresses and clothing items are around $25 or less – when you use AMIClubwear coupon codes before you check out. So, overall, they are quite cheap. All of the items I'm featuring in this post were less than $25, and I would say that they are priced appropriately. HOWEVER, their shipping rates are pretty pricey… more on that next….
*Pro-tip: check out Yazing.com for coupon codes before purchasing from AMIClubwear – they can save up to 60% off your order.
How expensive are AMIClubwear shipping prices?
AMIClubwear's shipping prices can get expensive. It's also frustrating because AMIClubwear doesn't clearly define what their shipping rates are until you enter your shipping address when you're checking out.
Their shipping rates vary depending on the weight of your package and where it is being shipped to. For example, to have 2 swimsuits and 1 pair of boots shipped to my address in Wisconsin will cost $24 for standard shipping. (That's super expensive for shipping, in my opinion.)
Please note, they also have a "free" shipping offer right now if you spend over $50, but it can't be combined with any other offers on their website. So, this means you would have to pay full price for anything you buy – which, doesn't work out in your favor as the entire site is almost always "on sale." You're better off paying the shipping and getting their "sale" prices.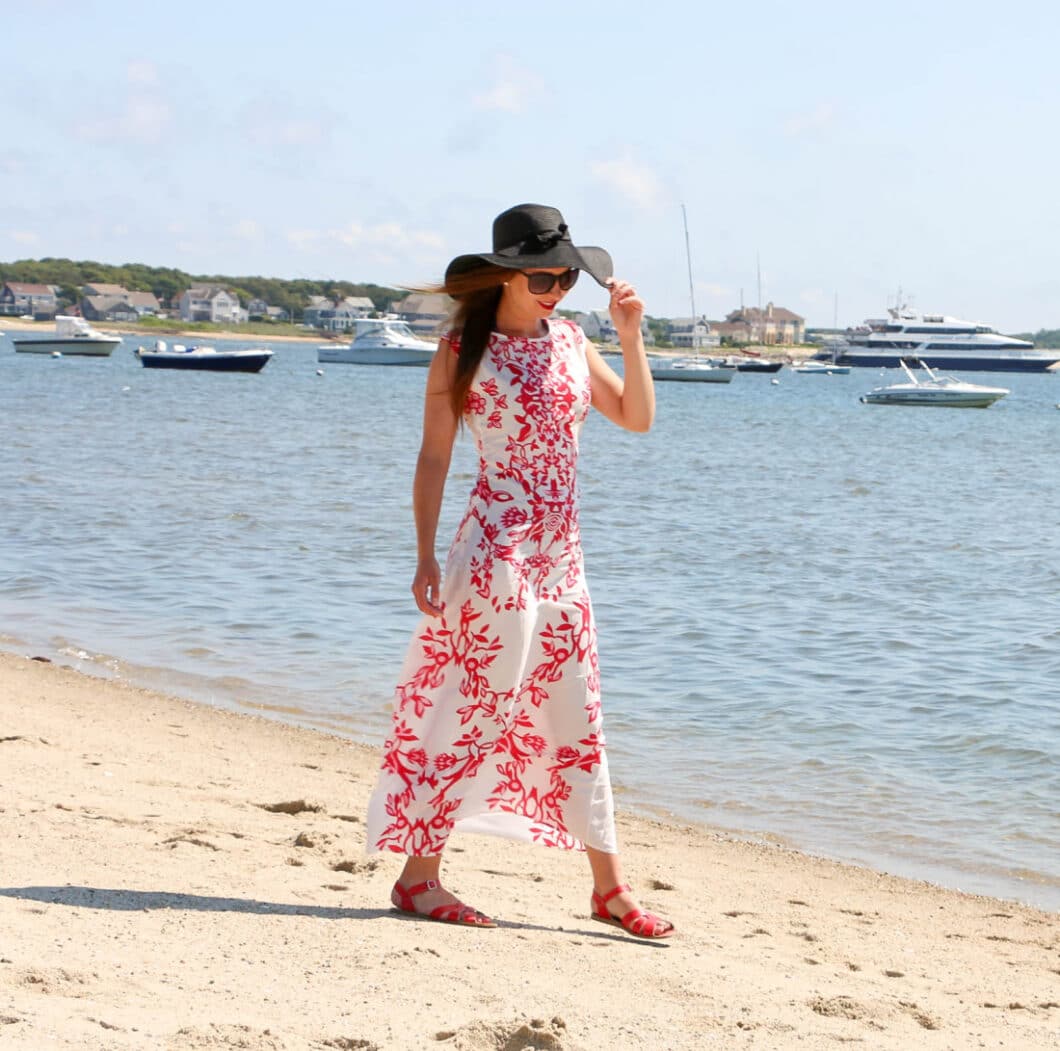 How long does AMIClubwear take to deliver?
In my experience, it takes a little less than 2 weeks for the orders from AMIClubwear to reach my address in Wisconsin and when I was living in New Jersey- and this is with the cheapest shipping option.
What is the AMIClubwear return process?
Per their website:
"AMIClubwear offers a 30 days return policy (from the date of receipt) for store credit only. We do not offer free returns at this time and customers are responsible for all return shipping costs"
I haven't personally tried returning anything to AMIClubwear yet, as it doesn't seem worth it. They only let you get store credit if you decide to return an item + you have to pay the shipping for the return. Given how inexpensive AMIClubwear clothing is, this just never seemed worth it to me.
Honest AMIClubwear Review of Clothing, Shoes, & Swimwear
How good of quality is AMIClubwear clothing?
So, AMIClubwear quality varies wildly, depending on what you ordered. In my experience, their swimwear, bags, and shoes are of decent quality for their prices. However, their dresses, sweaters, and cardigans are all over the place in terms of quality.
I'm going to briefly review each item I have from AMIClubwear below.
AMIClubwear Swimwear Review
AMIClubwear had sent this swimsuit when I first started my blog over 7 years ago. I have worn and washed it countless times over the last 7 years (I had even used it on my recent trip to Turks and Caicos). Given, that this swimsuit was $22, and I've gotten more than 7 years of use out of it – I would say AMIClubwear swimwear is decent quality.
Now, after 7 years of use, it is starting to fade a bit and the cups are getting a little misshapen, but I still don't mind using it. Below are photos I took of this suit after these 7 years of use – I think it's holding up well.
In terms of sizing for AMIClubwear swimsuits, their size chart is accurate. I'm typically a size medium, and a medium in their swimwear fits well.
Any negatives?
It is frustrating that you can't order the tops and bottoms in different sizes.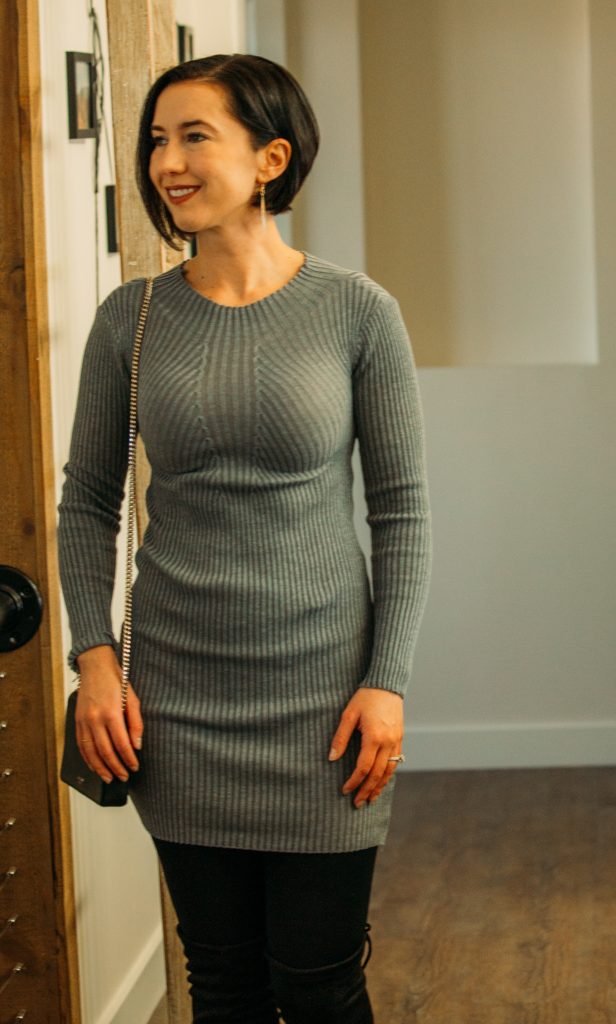 AMIClubwear Sweater Dresses Review
I have 2 sweater dresses from AMIClubwear that I've had for about 6 months now. The grey one above I am really NOT impressed with. This sweater dress is $12 on sale right now or $34 full price. Frankly, I wouldn't spend over $5 on it. It's crap quality – the material is really thin, and I doubt it will get more than a couple of uses before it starts falling apart. The sizing chart is also nonexistent for this item. (I ordered the S/M and it is WAY too small.) It does, however, look like the photo on their website.
Now, the white sweater dress, below, I actually quite like. It's super soft and cozy. It also looks really nice in person.
My only negatives about this dress are it is a bit short for my taste. I need to wear super thick leggings under it to feel comfortable! It also snags easily.
Sweater dress quality varies on AMIClubwear – I would highly recommend purchasing anything that looks "fuzzy", though – like the sweater above. It's so cozy!
AMIClubwear Bag Review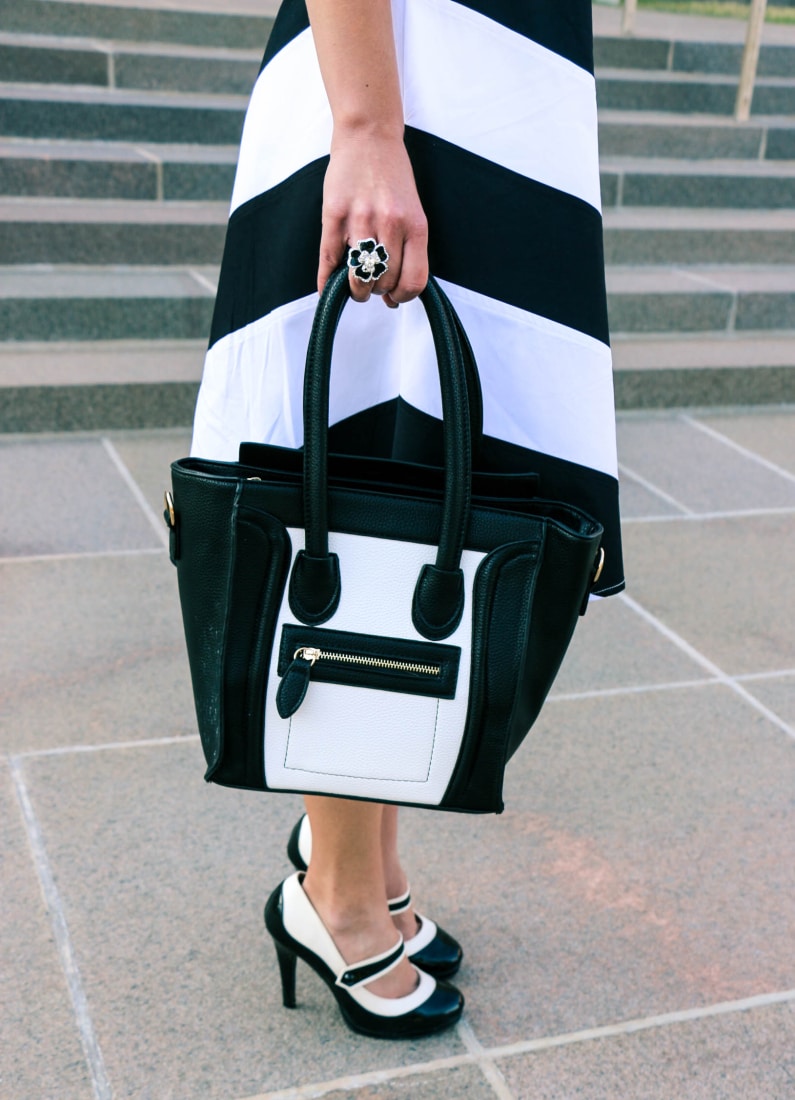 The bag above is one I was gifted from AMIClubwear 7 years ago. It got A LOT of use for the few years I had it. (I eventually sold it on Poshmark, as we were moving to Australia, and I could only pack so much weight in my suitcase.)
I did really like this bag and thought it was great quality for the $12 price tag. The lady I ended up selling to was very happy with it too.
AMIClubwear Boots Review
The boots above I've been using quite a bit this winter. Now, I'm not wearing them to do any serious walking – we're talking walking from my car to a restaurant and back (not walking miles or anything). However, they are quite comfortable to wear, and I think they look quite nice considering they were only $25.
I am typically a size 8 and that's what size these boots are. They fit very well! They also are comfortable to wear, despite my obnoxiously wide feet.
I would be interested in ordering more boots from AMIClubwear, as the ones above I am really happy with!
AMIClubwear Cardigan Review
This cardigan from AMIClubwear is TERRIBLE quality. Oh my gosh, I can't stress enough how bad of quality this cardigan is. It looks just awful in person, it catches every piece of lint, it's thin, the sleeves are fraying – it's awful.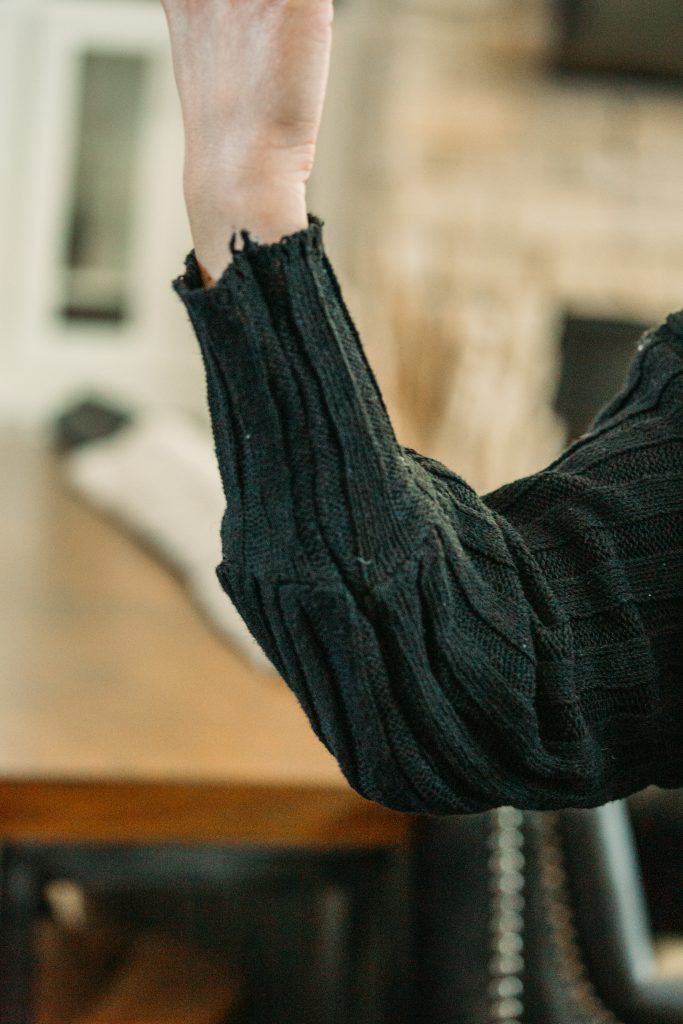 I would not recommend ordering a cardigan like this from AMIClubwear – $2 would be too much money to spend on this awful piece of clothing.
AMIClubwear Maxi Dress Review
The maxi dress below I had also gotten from AMIClubwear 7 years ago when they sent the handbag above. I wasn't overly impressed with this dress. It was only priced at about $10, but it was just a weird material – it felt like I was wearing a plastic table cloth.
Plus, it was SUPER see-through. I used it as a swimsuit coverup – and it worked fine for that. But I would never have worn it as an actual dress. I ended up donating this one and won't ever get another maxi dress from AMIClubwear.
Final verdict on AMIClubwear – are they legit?!
So, AMIClubwear is legit in the sense that you will get any products you order from them. They aren't going to take your money and run. However, the quality of their items is all over the place. Some are pretty decent quality while others are downright terrible.
I recommend their swimwear, boots, and handbags. Their dresses and cardigans are, on average, pretty terrible quality, in my opinion.
AMIClubwear's shipping and return policies suck as well – which makes me hesitant to recommend this site to my readers.
Bottom line: If you have your eye on any swimwear or inexpensive accessories or shoes from AMIClubwear – I would say you should be OK to order it. It's the dresses and cardigans that I'm not impressed with and do not recommend ordering. Please also be aware of the crappy shipping and return policies.
If anyone has any questions about this AMIClubwear review, please reach out in the comments! And I'm curious, have you ever ordered from AMIClubwear? If so, what was your experience? Let me know in the comments!
*Disclosure: some of the items in this post were gifted to Have Clothes, Will Travel. However, this review is not sponsored by AMIClubwear – I wrote this because I thought my readers would find it helpful.