Is Light in the Box Legit? Honest LightintheBox Review: MUST-READ Before Ordering
Wondering if Light in the Box is legit? This post is my honest review of Light in the Box for clothing, shoes, and accessories. I'm breaking down their clothing quality, what their shipping is like, their return policy, and more…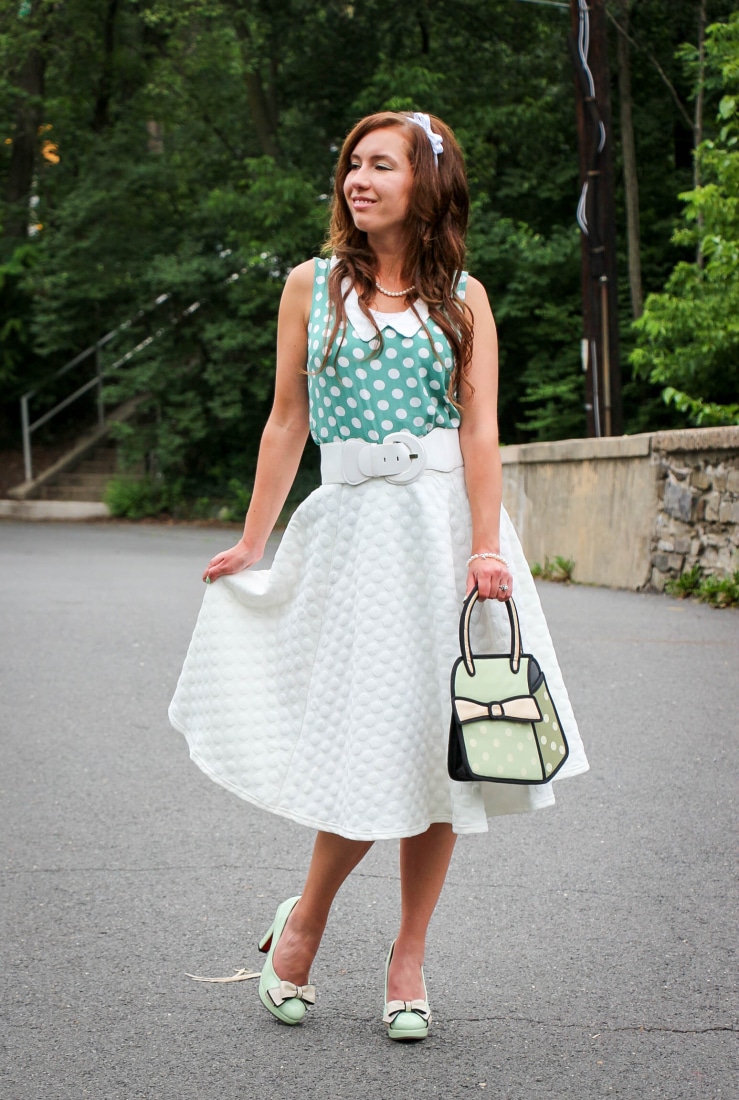 Light in the Box is a site I have been familiar with since I started my blog over 8 years ago. I was always on the hunt for inexpensive clothing and accessories to feature on my blog at that time…and the majority of the things featured on Light in the Box were even cheaper than the prices on Shein! We're talking about most items being $20 or less! How amazing?! Right?! But alas, when something seems too good to be true…is it?
This post is my honest Light in the Box review, and it will break down everything you want to know about this ridiculously inexpensive shopping site. I really should have done this post years ago, as I have been getting numerous emails and social media messages regarding LightintheBox. A LOT of you are interested in whether or not this website is legit. (Sorry, I don't know why I never reviewed this Light in the Box until now!)
What is Light in the Box?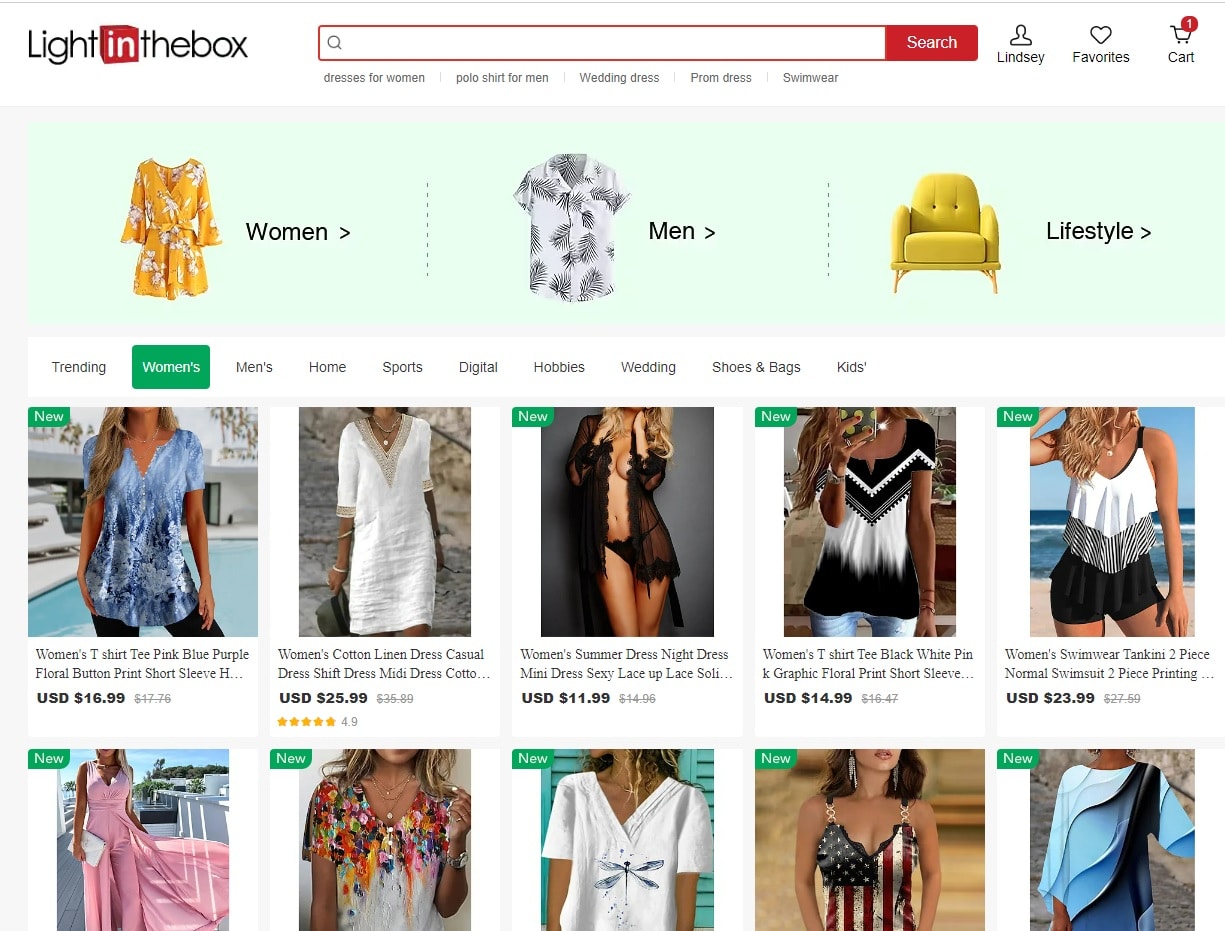 Light in the Box, or LightintheBox, is a rather sketchy-looking website based out of China. This site features incredibly cheap items ranging from clothing to electronics to home decor and more. (For the purpose of this review, though, I am only focusing on their shoes, clothing, and accessories.)
*Disclosure: some of these links are affiliate links. Meaning, if you click a link and make a purchase, Have Clothes, Will Travel gets a very small commission at no extra cost to you. Thank you for supporting the brands that make this blog possible!
My Background with Light in the Box
I first ordered from Light in the Box way back in 2015. They had a pair of wild-looking heels I had wanted to match my Jump From Paper handbag.
Recently, I also placed a nearly $200 order with Light in the Box for the purpose of this blog post. I ordered dresses, activewear, a sweatshirt, a purse, and pajama pants.
My Lightinthebox review on Youtube:
Review of Light in the Box – My Honest Experience
Light in the Box Shipping
Each item on Light in the Box has a different "processing time" and "shipping time" estimate. The processing time is the time it takes to get your order ready to leave the warehouse. Then, the shipping time is what it takes from whichever warehouse it ships from. You can find this information for each item under the "add to cart button."
My recent order was delivered in 2 separate packages, and both packages were delivered with USPS.
I'm assuming that both packages shipped from China, given how long it took to reach my house, and the tracking information provided. However, it's hard to say for sure, as the shipping details are quite vague (see below), and the label on the packages were from warehouses in Illinois and New Jersey…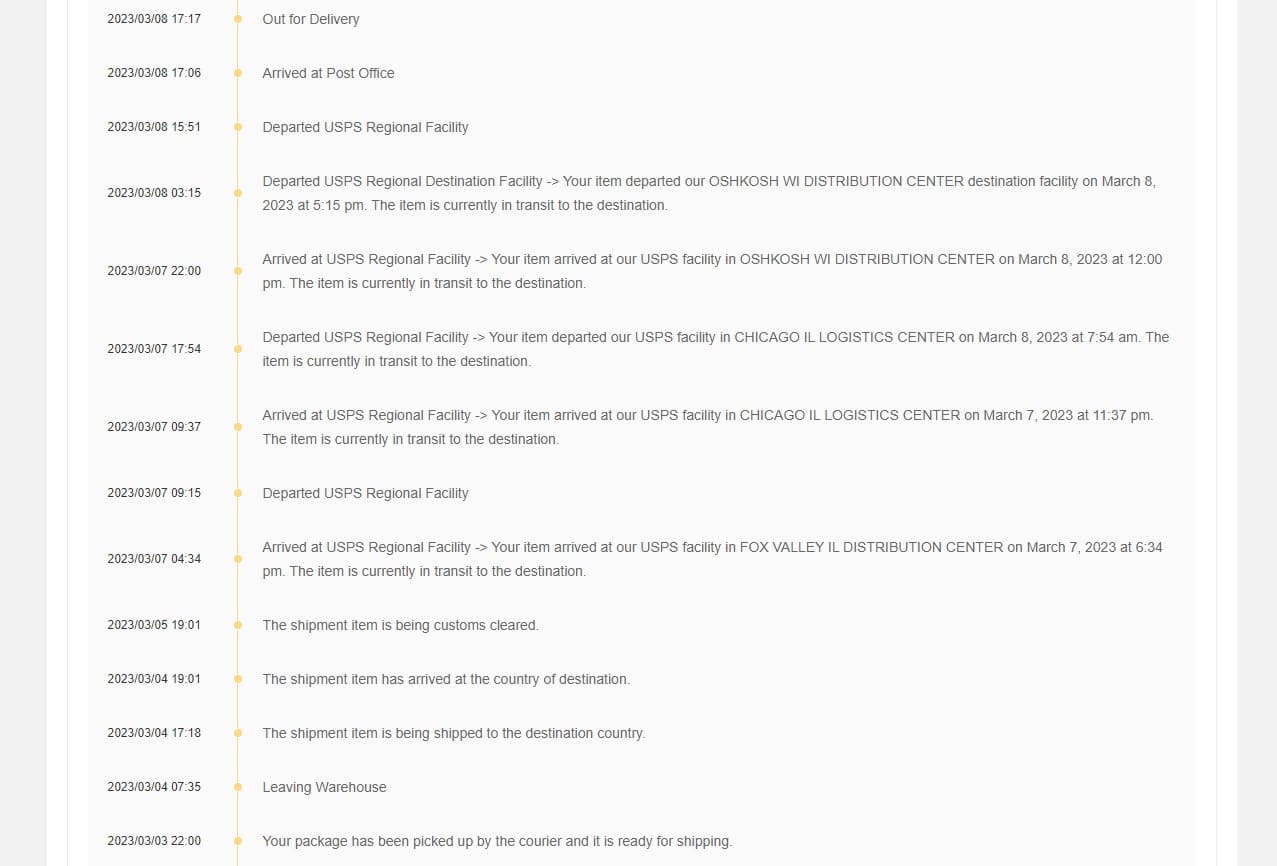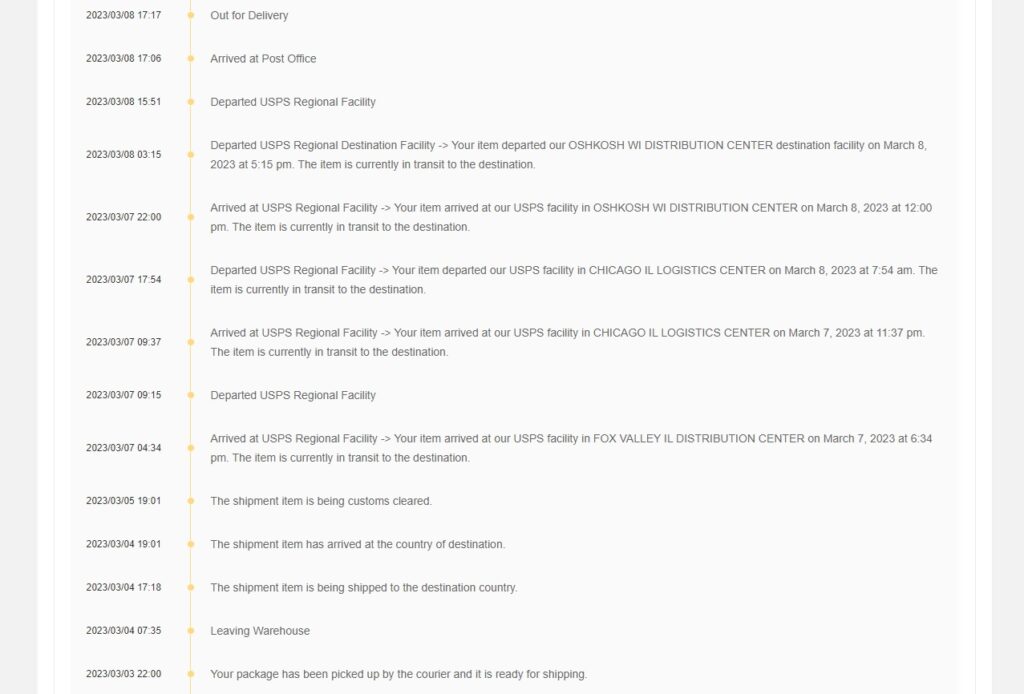 From the date I placed the order, it took the first package 14 days to reach me at my address in Wisconsin. The second package arrived a day later, so it took 15 days total to reach me.
Is Light in the Box Shipping Free?
No, it's not! At least in my experience, I have had to pay for shipping… which is NOT cheap. For the recent order I placed, my shipping fee + shipping insurance cost was about $36!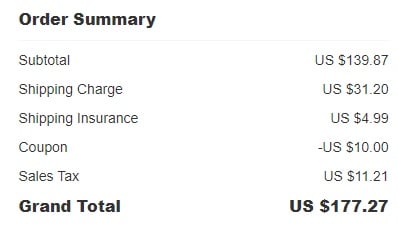 This shipping fee is going to vary depending on how many items your order and WHAT your order. Seriously, everything has a slightly different "shipping fee." It's super annoying. The cheapest shipping fee I've seen too has been about $5. So, assume you're going to be paying a minimum of $5 for shipping, no matter what you order.
And you can't see what your shipping charge is until you click "check out." REALLY annoying!
I also don't believe they let you remove the "shipping insurance charge."
Light in the Box Return Policy
The Light in the Box return policy is pretty terrible. If you order from Light in the Box, just assume you'll be keeping whatever item you ordered, whether you like it or not.
This is because you only have 7 days to return an item if you don't like it AND you're responsible for paying the shipping fees. These shipping fees are typically more than the item is worth.
So, you are really taking a gamble with Light in the Box. If you get something that is terrible quality or doesn't fit, you're likely going to be stuck with it.
LightintheBox Quality and Sizing
Light in the Box quality and sizing can vary wildly depending on the item you are purchasing. Most things are going to be pretty poor quality, but I do have a couple of things I would say are OK quality. Sizing will vary too, so always check their sizing chart and know what your measurements are! I'm anywhere from an S to an 4XL, depending on what I'm ordering from Light in the Box. So, you will need to know your measurements in order to get an accurate idea of what will fit.
LightintheBox Shoe Quality
The Light in the Box bow heels I ordered years ago I would say are actually quite good quality. However, these heels were $40… so they weren't the dirt cheap prices that most items on LightintheBox are.
I can walk just fine in them but they aren't the most comfortable heels I own by any means and they aren't even a little bit breathable. It's like wearing plastic bags around my feet when I have them on.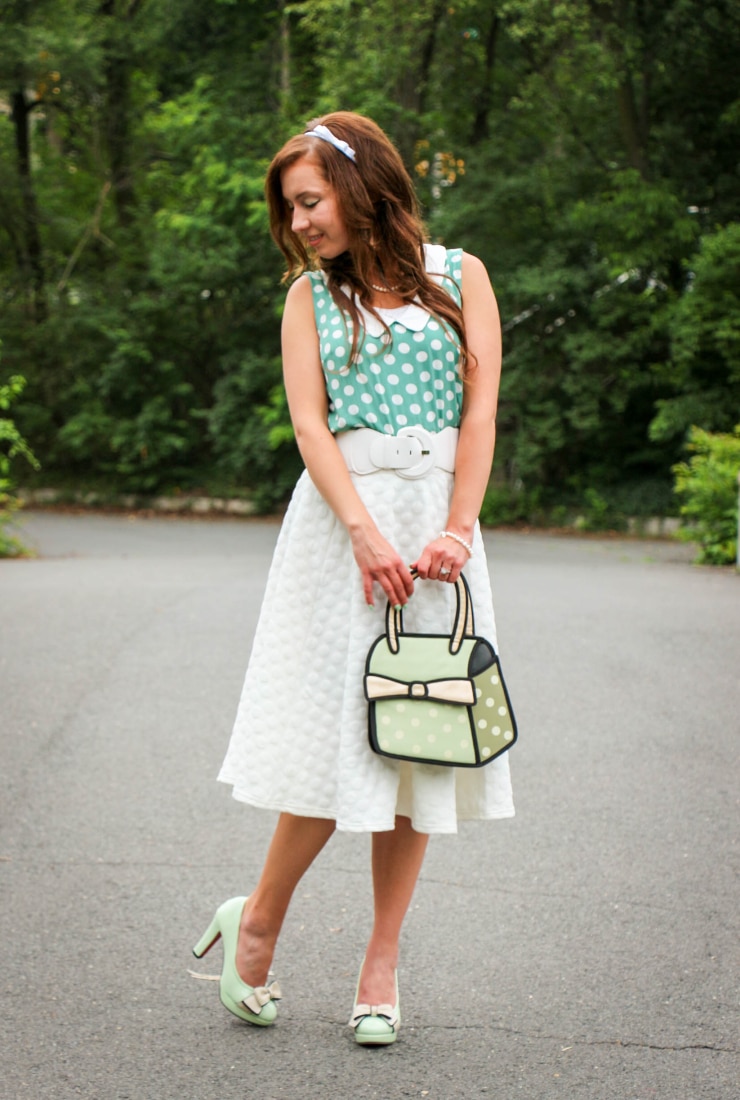 I had also ordered my normal size 8 in these heels. I do have pretty wide feet, and the shoes were a bit snug at first because of that. However, this is an issue I have with nearly every shoe that I order. Otherwise, I would say these shoes fit just fine.
Verdict: While these aren't the most comfortable heels by any means, they have held up well over the years, and I would say they are decent quality for their price. Plus, these are unique heels! You don't see heels like this every day.
These heels are no longer available, but I've linked to some similar ones below.
Light in the Box Dress Quality and Sizing
I ordered 3 dresses from Light in the Box for the purpose of this post, and the quality and sizing was all over the place. I'll review each individual dress below.
Floral Maxi Dress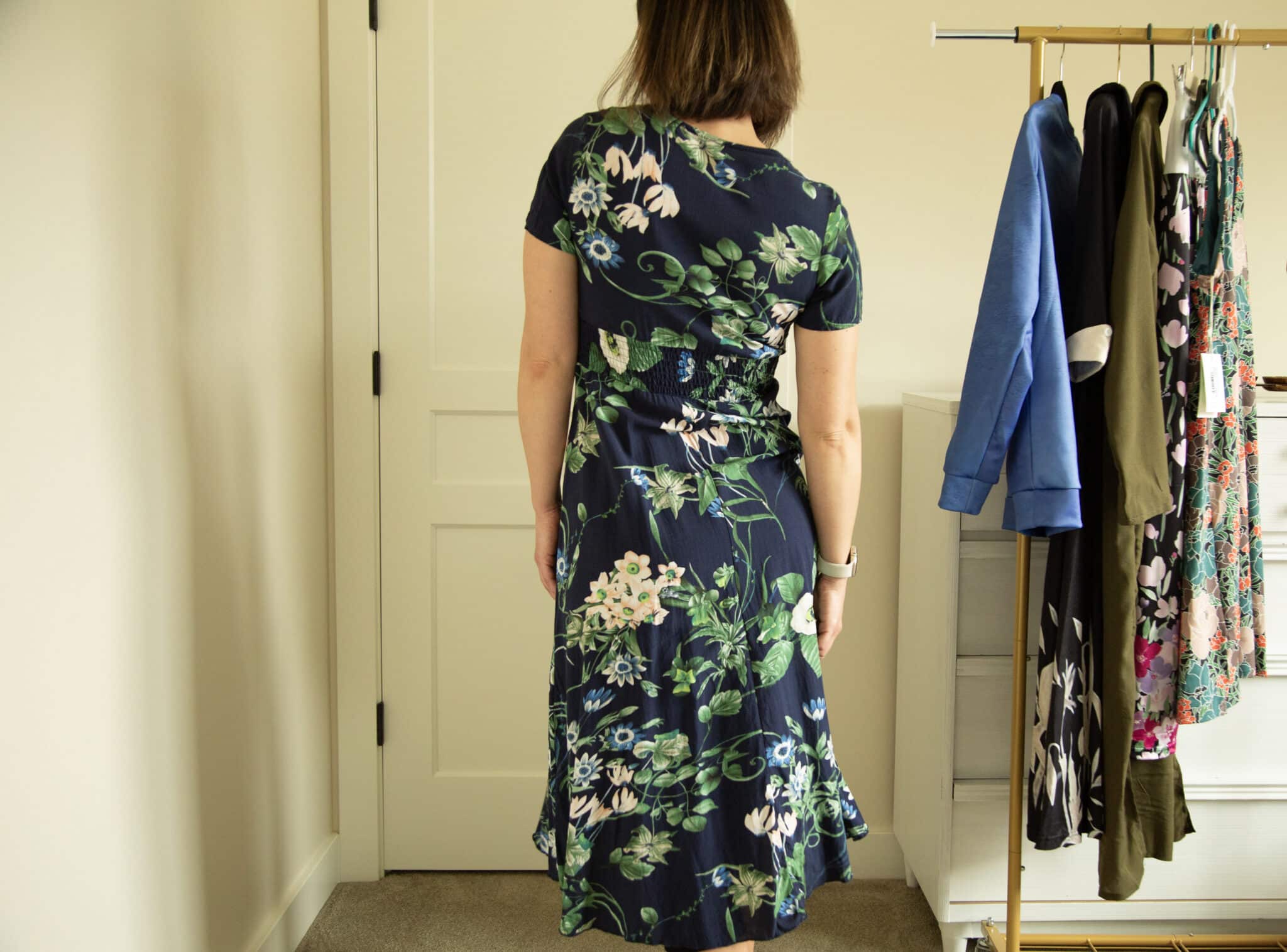 First things first, as you can see, this maxi dress is more of a midi dress on me. (My bad, though, for not checking the actual length measurement on this dress before I ordered it.)
It also DOES not fit across my bust. So, their sizing chart was NOT accurate for this dress. I have a 34″ bust, and this dress in a size small was supposed to fit a 35½" bust.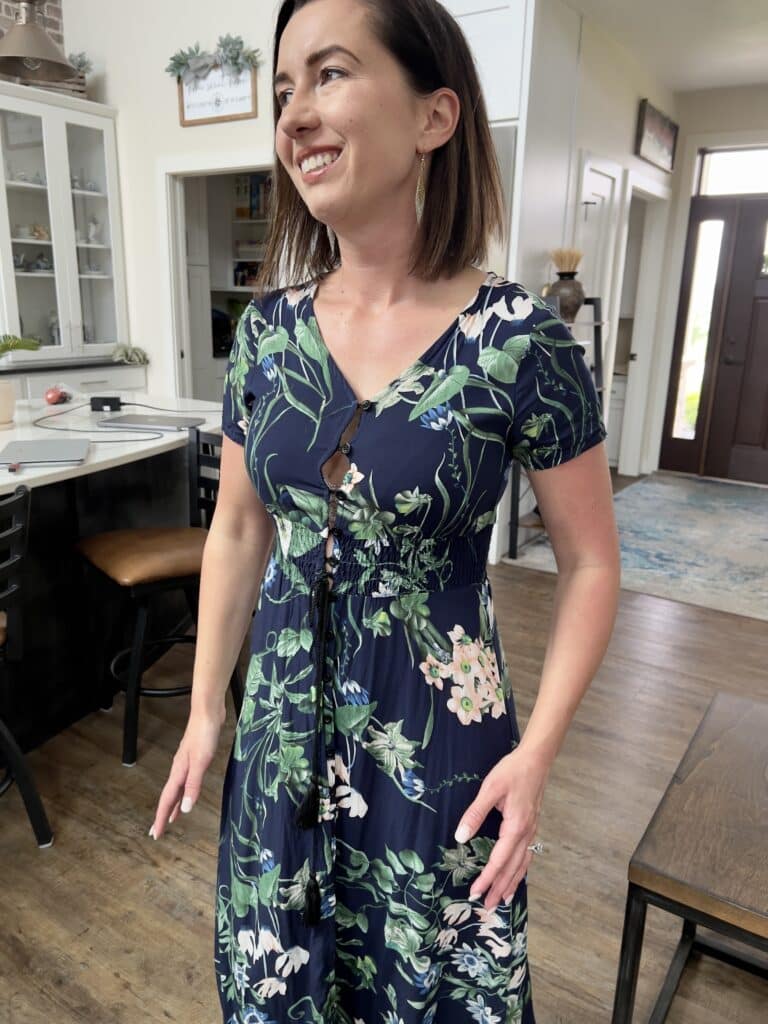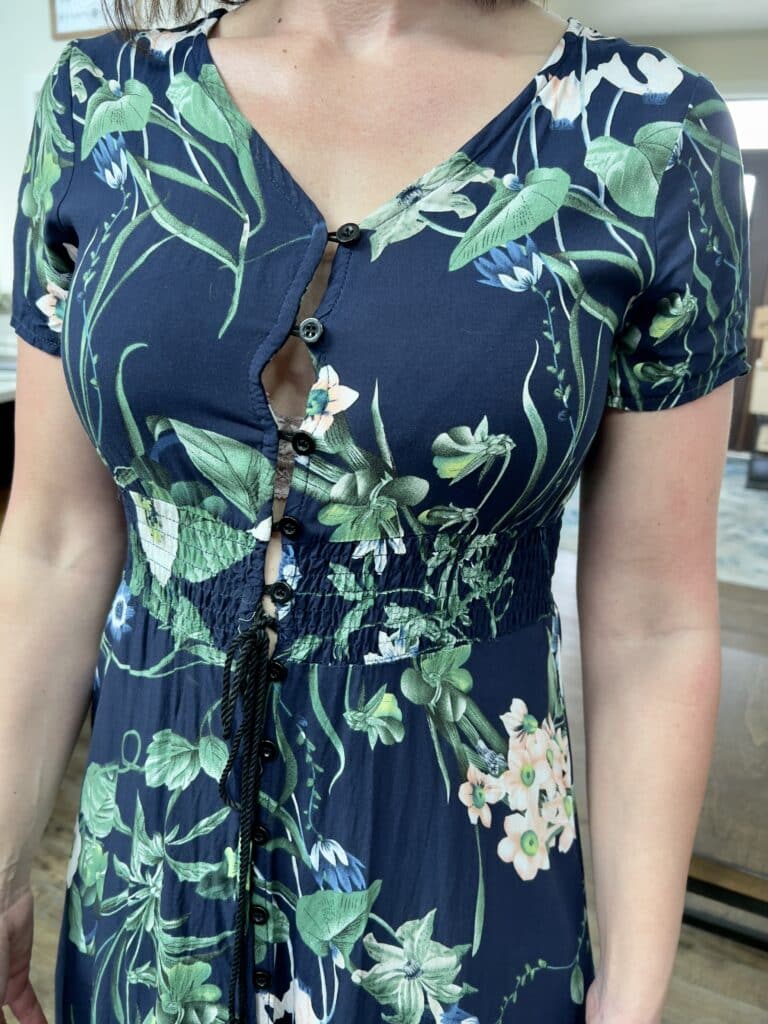 Not only does this dress not fit, but it is of horrible quality. It is super thin, the stitching is terrible, and the pattern looks faded in person.
I ordered this dress because I was really curious if it was going to be similar to a Shein maxi dress I have that has this same pattern. I LOVE the Shein version of this dress and have been wearing it for years for a variety of different events and adventures.
The dress I had ordered from Shein is now about $40, whereas this Light in the Box dress is $27. However, with shipping, this Light in the Box dress is, technically, $35. So, for an extra $5 you could get a WAY better quality dress that actually fits from Shein (or it's also on Amazon).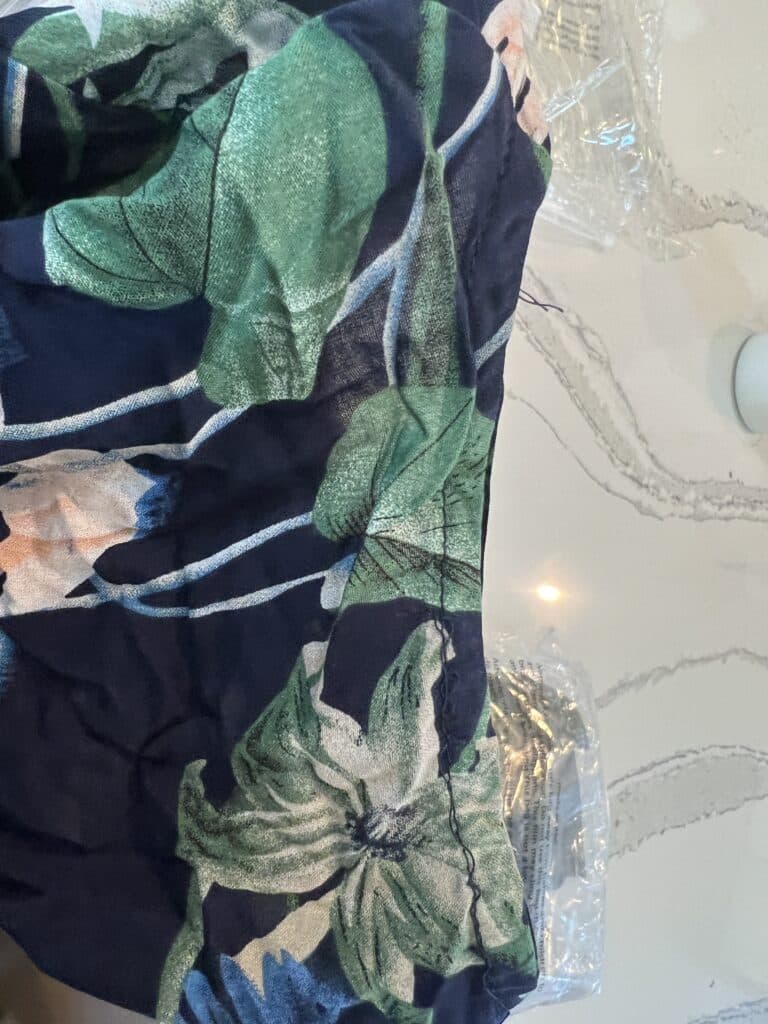 Verdict: This dress is horrible. It doesn't fit, the quality is beyond bad, AND you can get an almost identical version of it from Shein or Amazon for a few extra dollars that is 1000x better quality.
Crew Neck Midi Dress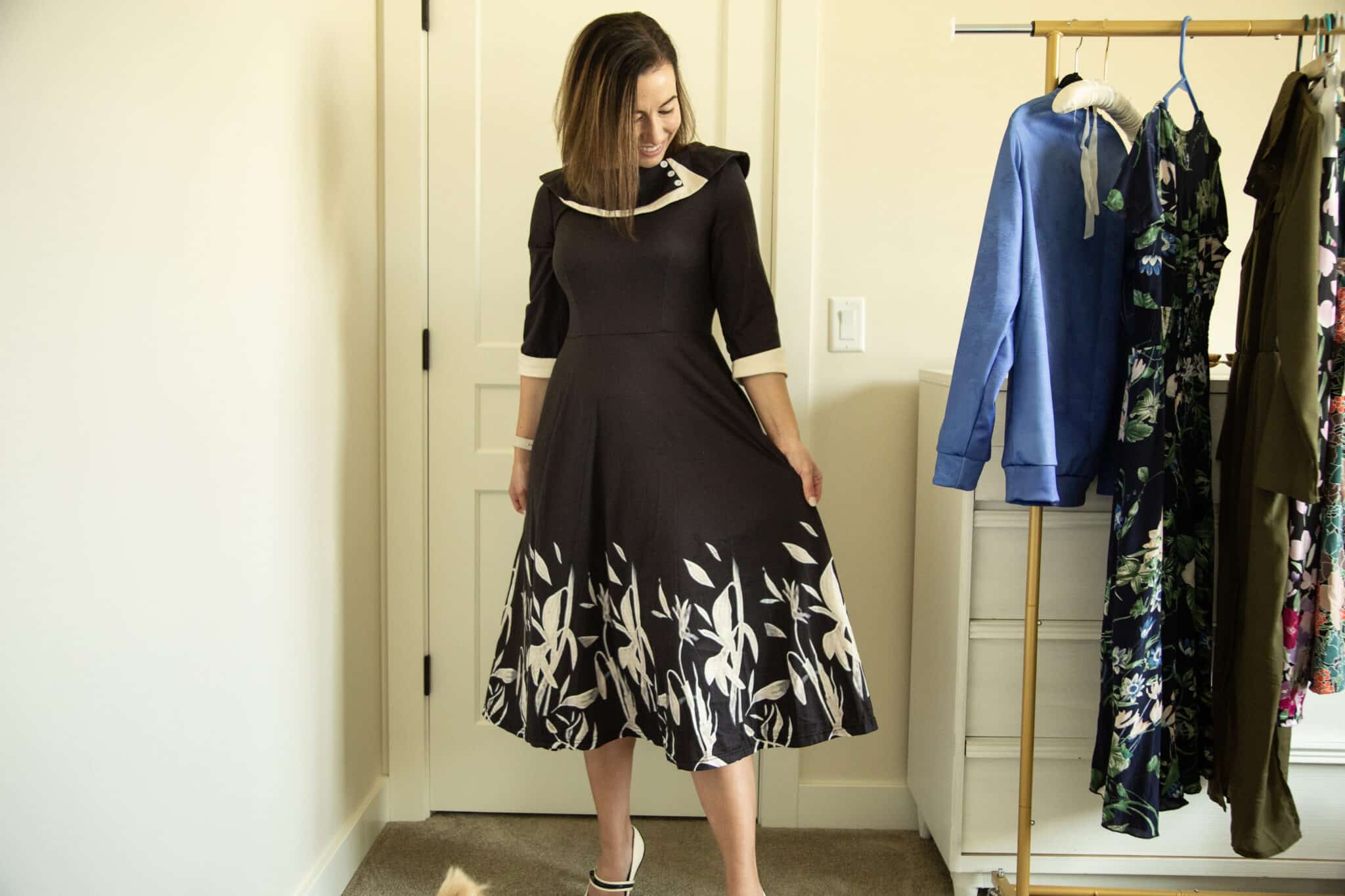 This is a dress that photographs REALLY well, in my opinion. It's cute and very comfortable to wear. It also fits me! I had also ordered a small in this dress, based on my measurements, and it fits perfectly.
While it looks great in photos, though, in person, this dress is more of a faded black material and the collar looks a little wonky.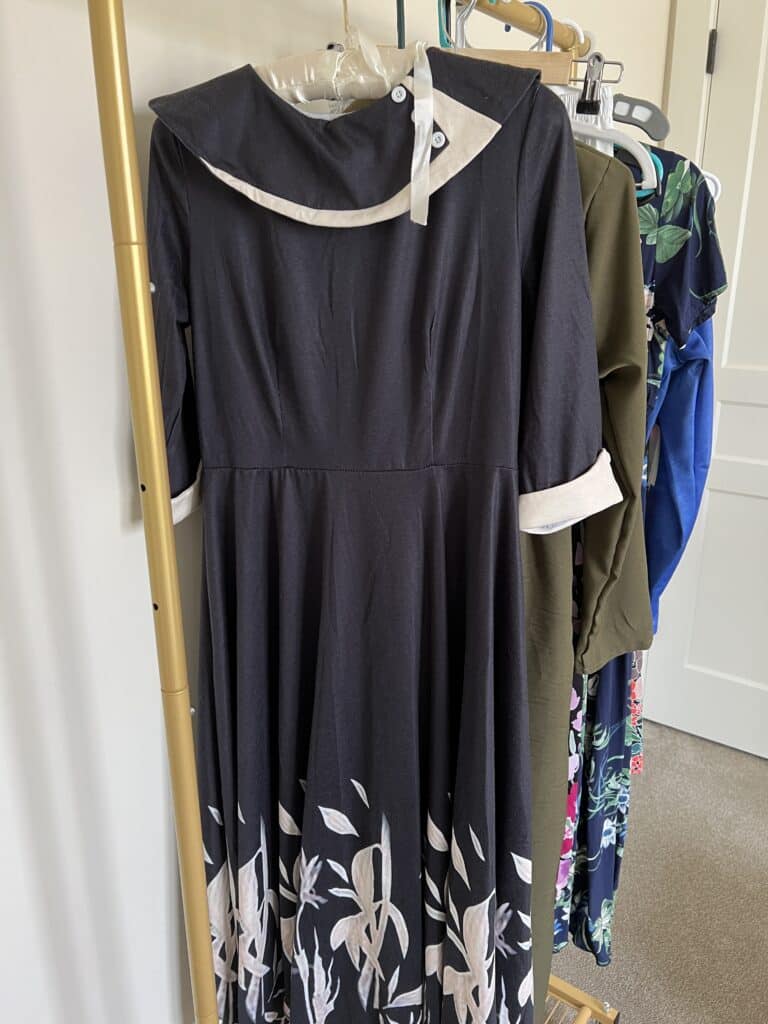 This dress was one of the most expensive items I had ordered from Light in the Box. This one is $34 and with shipping fees is $46.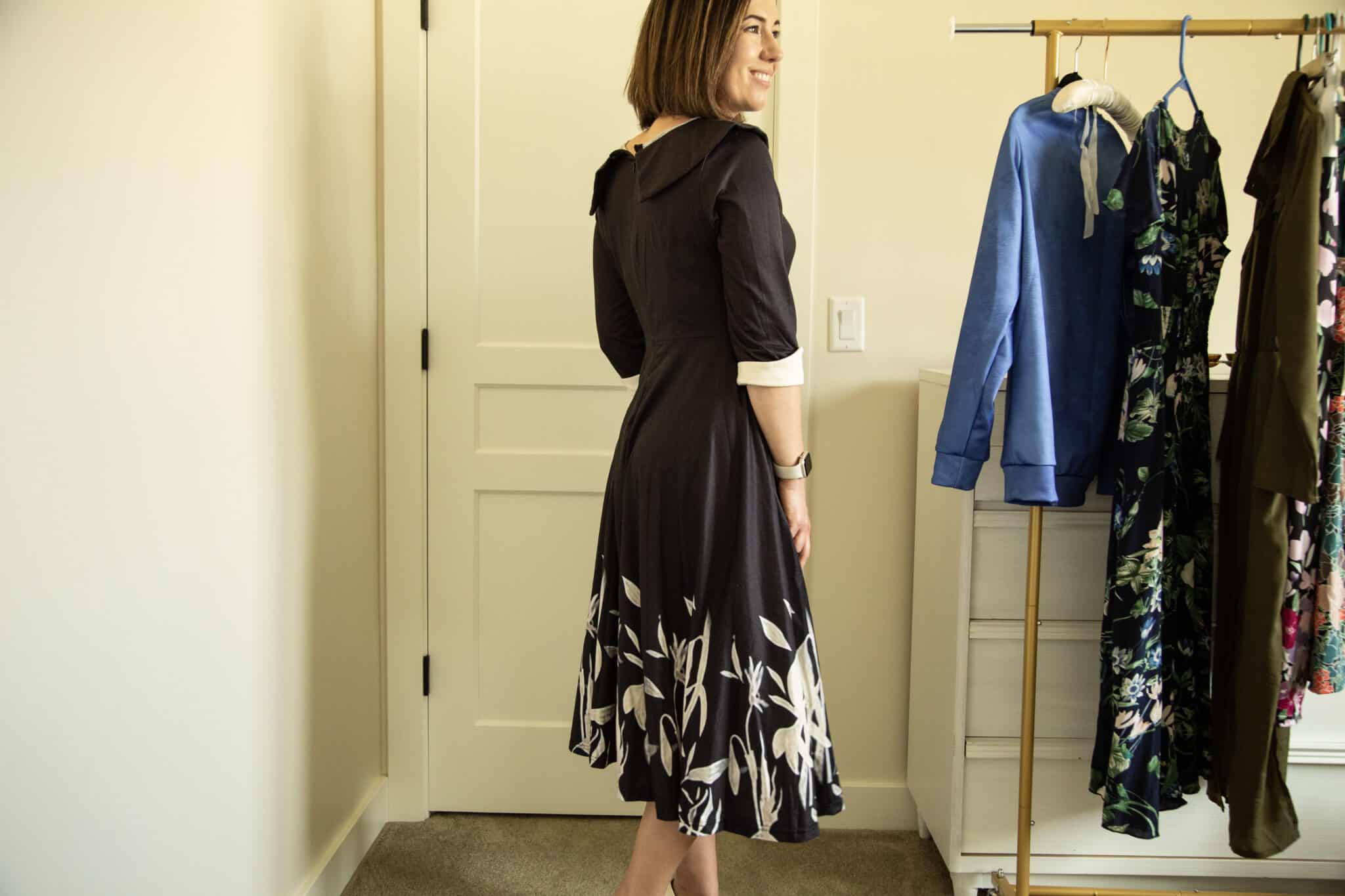 Verdict: This is a unique dress that is really comfortable to wear and fits me well. However, for the price tag, I don't think it's worth it. This dress is nearly $50, and I don't think it looks like a $50 dress in person. This dress would only be worth it, in my opinion, if you were buying it for the purpose of wearing it for photos (family photo shoot, vacation, etc.).
Maxi Shirt Dress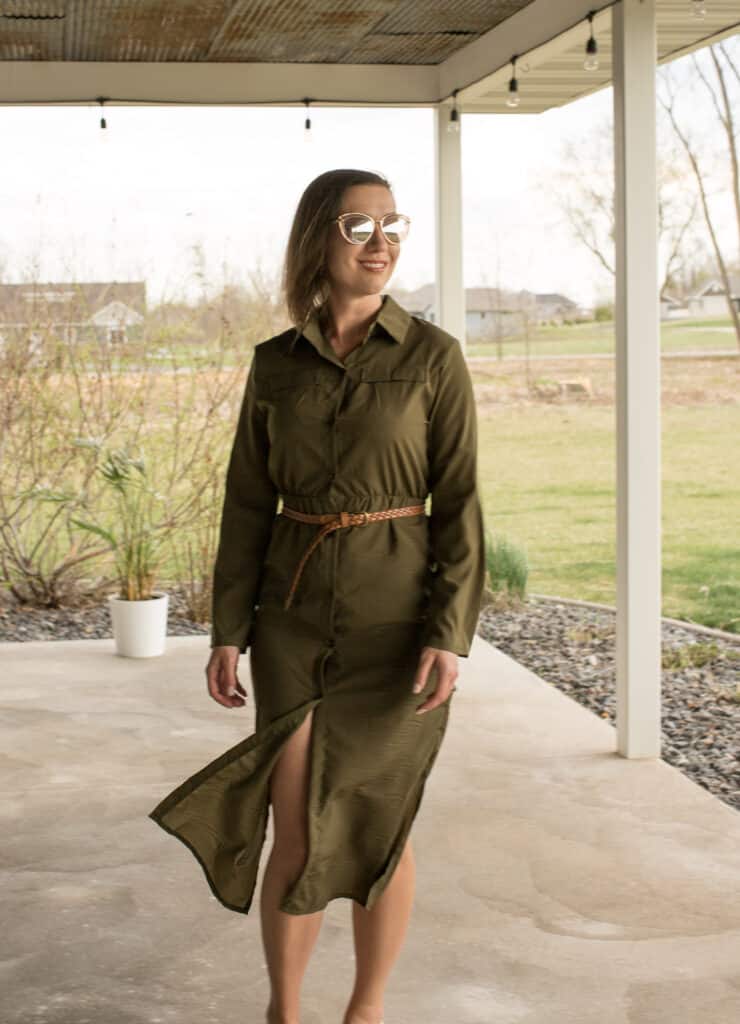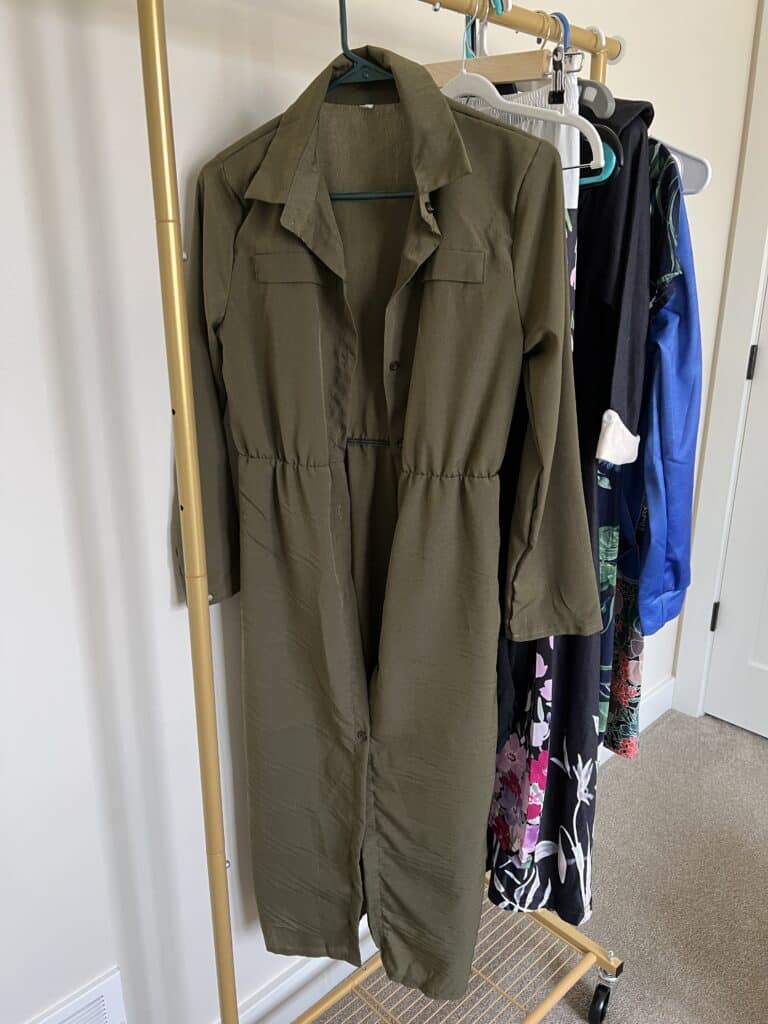 Suffice it to say, this dress also does not fit me well across the bust and is more of a midi dress – like the first "maxi dress." This is despite following the size chart and ordering another size small.
The material of this dress is so scratchy and uncomfortable too. I do NOT recommend it.
It comes with a belt, though, which is nice (see photos below). However, the dress itself is just bad quality. I really don't like it.
Overall verdict of dresses on Light in the Box: Based on the dresses I have, I would not recommend Light in the Box. They are terrible quality, most of them don't fit me, and you can get way better dresses for just a few dollars more on Shein or Amazon.
Light in the Box Sweatshirt Review
So, I love weird sweatshirts… especially if they have a cat on them. I wear stuff like this A LOT. (Sorry, not sorry.) I was SO excited when I saw this sweatshirt on the LightintheBox website, I didn't even think twice about the material being polyester. That was an unfortunate mistake on my part…
This sweatshirt feels like I'm wearing a plastic bag as a sweatshirt. It is such a weird-feeling material and not very comfortable at all.
I had sized up to a medium in this sweatshirt, despite the size chart suggesting a small. I like my sweatshirts a little baggier. The medium fit perfectly, and the sleeves are nice and long too.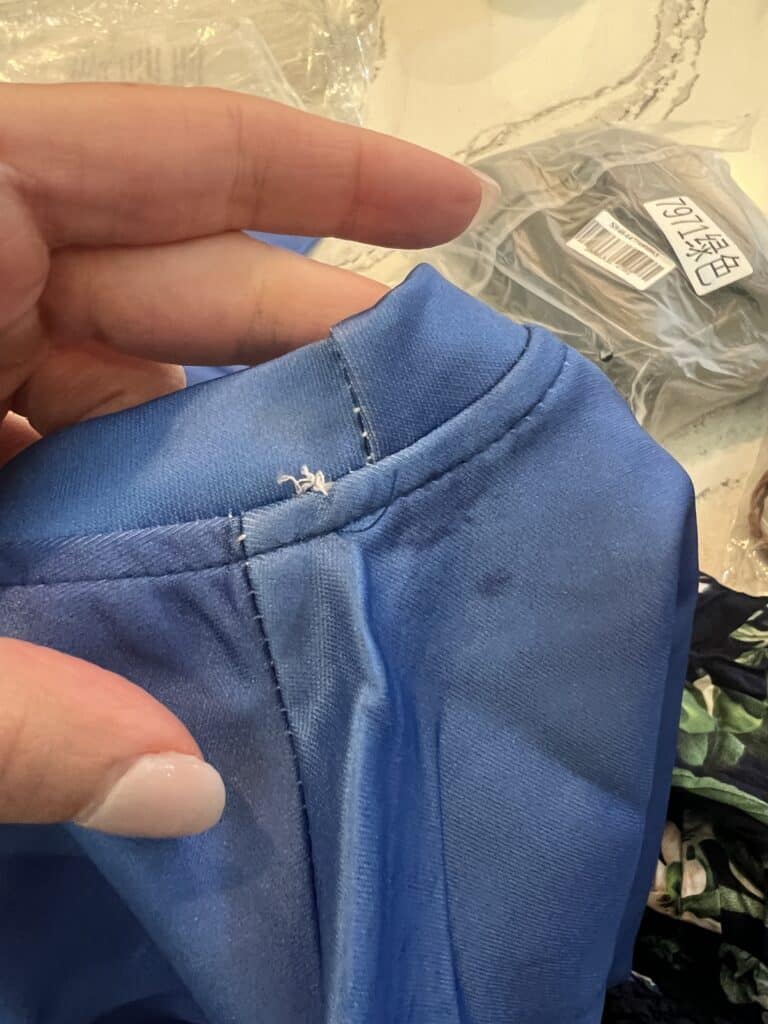 The quality of this sweatshirt is pretty questionable, though. Besides the weird polyester material, the stitching looks like it is going to come undone at any moment. However, this sweatshirt is one of the cheapest items I ordered. It was $17 and cost $25 with the shipping fees.
Verdict: I mean, if you don't mind the weird plastic feeling of a polyester sweatshirt and just REALLY want a goofy sweatshirt like this one… it's not the worst item I've ordered from Light in the Box (that award goes to the dresses). I love the cat design and how well it fits me, but I really don't love the material. I won't be ordering another sweatshirt from LightintheBox, that's for sure.
Light in the Box Activewear Leggings Quality
These leggings are supposed to be a polyester material too. However, they feel more like cotton. It's not what I was expecting for "activewear" leggings. (I wish this was how the sweatshirt felt!)
The sizing for these is wild too. Based on the size chart, I am a 4XL in these leggings. The 4XL fits me perfectly – and for reference, I'm typically a medium or size 6 for US sizes.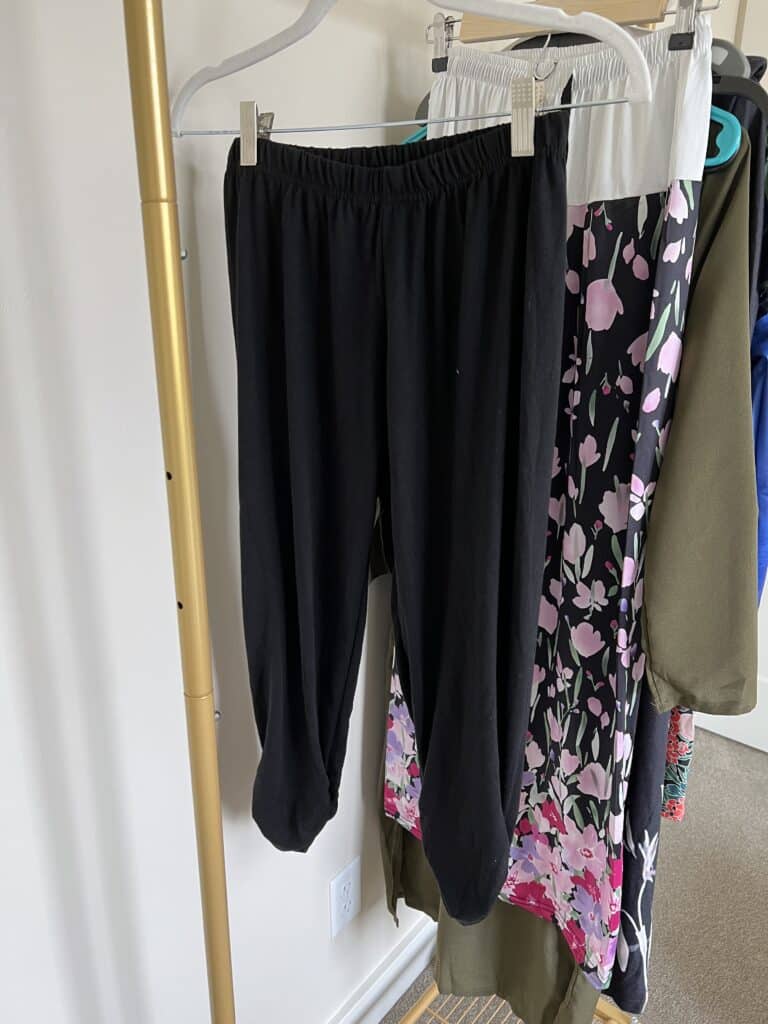 While I will never ever wear these to the gym, they are perfectly good leggings to wear for lounging. They are super comfortable and not overly sheer.
Verdict: The price of these leggings was only $9 and with shipping, they were still only $15. For the price, I'm OK with these. They are really comfortable, and I plan to wear these a lot while working from home. I would order another pair of these.
Light in the Box Pajama Bottoms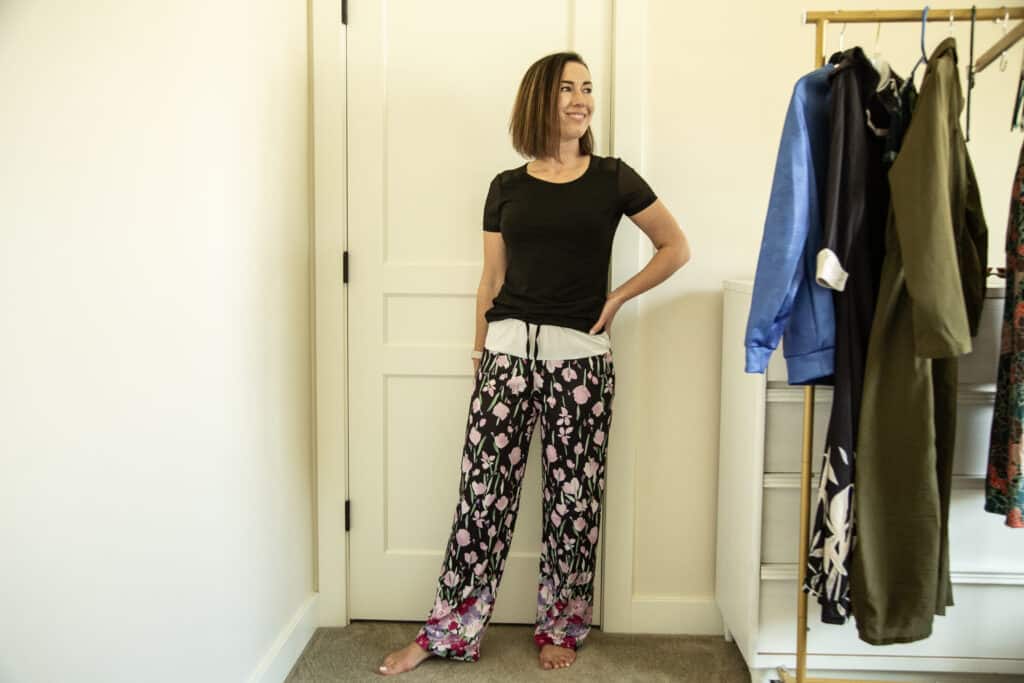 Once again, the material is polyester on these pajama bottoms. However, for these, it feels soft and nice to wear on a warm night. These just became some of my favorite pajama bottoms.
Based on the size chart, I am a medium in these pants. The medium fits me perfectly… and I love how these are pajama bottoms that are actually long enough on me. I'm only 5'5″ tall and my pant size falls in the "regular length" category… but I find that most pajama bottoms are short on me. That is not the case with these.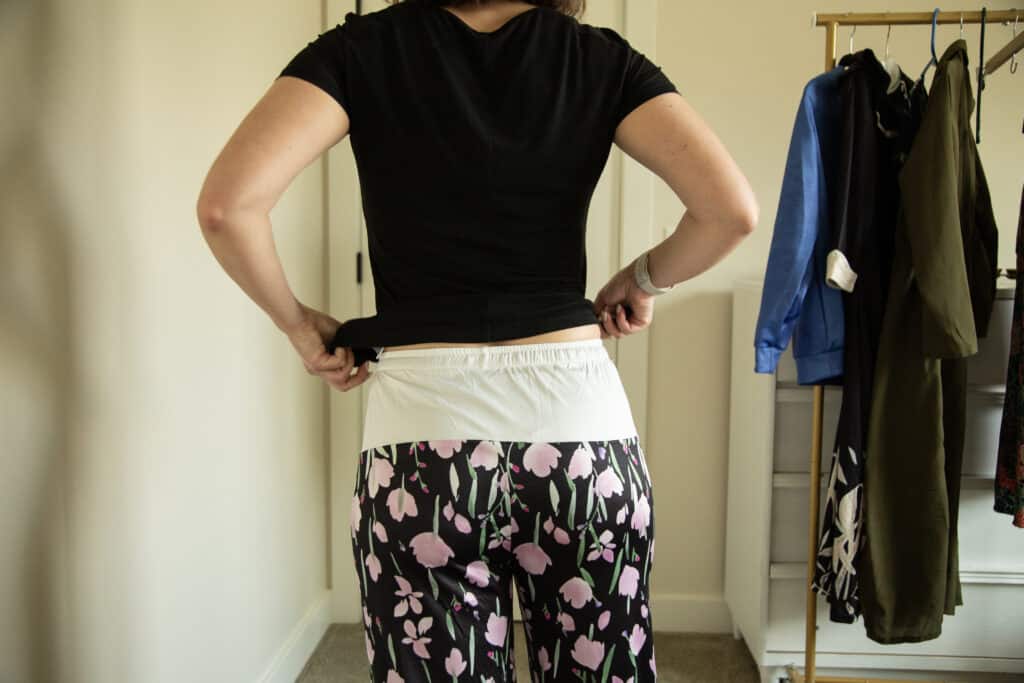 Verdict: My only complaint about these is the drawstring is really crappy quality and only made it through 2 washes through the washing machine before it fell out. Otherwise, I am really pleased with these pajama bottoms. I've had them for over 6 months now and they're holding up just fine and are quite comfortable to wear.
Light in the Box Purse Quality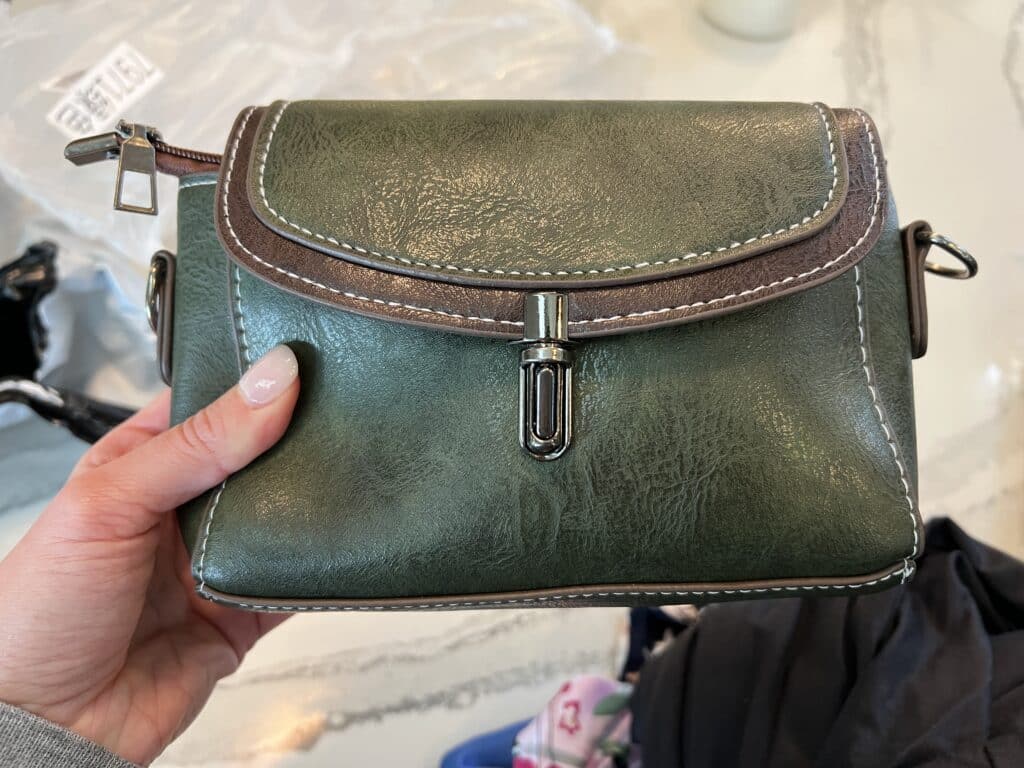 I did not have high hopes for this purse. I thought this would by far be the worst-quality item in this post. However, for the price, this purse actually isn't too bad.
I mean, this is a $9 purse and with shipping it's still only $14. For that price, I do actually think this is a decent purse. I wouldn't say it's "good" but for the price, it could be a lot worse. Some of the stitching is going to require trimming before I use it in public.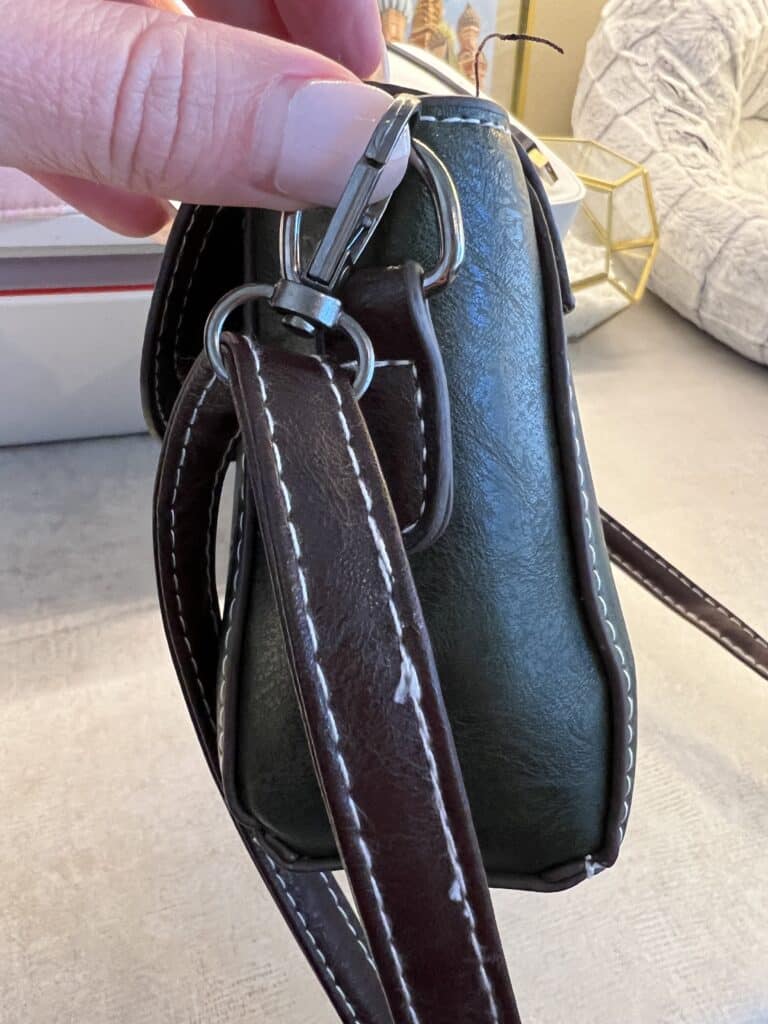 Verdict: If you're looking to spend less than $15 on a bag, this is an OK bag for the price. However, you can find better quality purses with low price tags on Amazon. So, unless there is a specific bag on Light in the Box that really caught your eye… I wouldn't say you should be going out of your way to shop for bags on this website.
Is Light in the Box Legit?
This is a bit tricky to answer. As you can see in this post, shopping on Light in the Box is quite the experience. The quality is pretty awful, and you can't really return the cheap items you buy if they don't fit or you don't like them. However, I have received the 3 orders I placed with Light in the Box. So, in that sense, they are "legit." They aren't going to take your money and run.
Pro tip: Any time you shop on a site like this, though, PLEASE use your credit card or Paypal to pay for it. DO NOT use your debit card. You receive far greater protection from Paypal or a credit card if something were to go wrong or if you do not receive your order.
However, Light in the Box has a Better Business Burea F rating and is not BBB accredited. So, in that sense, they are not "legit."
Personally, I would only say to order from Light in the Box if there is something specific on here that you can't order anywhere else. Otherwise, if you are looking for cheap clothing, I would advise trying Amazon or Shein. You also have to go into this order knowing that you will be stuck with whatever you order, even if it doesn't fit or looks nothing like the photo on the website!
Light in the Box Promo Codes
If you are still feeling brave enough to order from Light in the Box after reading this review, I would use this site to find any promo codes for Light in the Box. That is where I found my coupon code and was able to reduce my order by $10.