Is Chicwish Legit? HONEST Chicwish Review 2023: MUST-READ
Are you wondering if Chicwish is legit? This post is my honest review of Chicwish featuring more than $800 worth of orders with everything from swimwear and sports bras to dresses and chiffon skirts.
Chicwish is a site I was first introduced to when I started my blogging journey over 9 years ago. I remember seeing many of my favorite bloggers featuring Chicwish clothing on their blogs and Instagrams. The style and prices on Chicwish were similar to the clothing I was buying from ModCloth. But, I never ended up trying them, as I was so obsessed with ModCloth.
However, after my rather brutal Shein review recently started blowing up, I received an email from Chicwish asking if I would like to try some of their product. And get this – they wanted me to be as brutally honest in my review of their products and site as I was with Shein. Needless to say, I was intrigued. So, I took them up on the offer. I've been wearing and testing Chicwish products for the last couple of years to put together this review post and will break down whether or not Chicwish is legit and lives up to the Instagram hype.
I am including photos of me wearing the items shot with my Canon DSLR camera as well as unedited photos taken from my iPhone with the products on hangers. I've received feedback from past review posts of some readers preferring to see me wearing and styling the items, while others prefer the less professional iPhone photos…and some want both. So, I'm doing both for this post in the "quality and sizing section."
What is Chicwish? Where is Chicwish based?
Chicwish is a site that features women's clothing and accessories. Chicwish is based in China and your order will come from China. They cater to the fashionista who has an eye for classic yet unique fashion.
Chicwish's price point is not as dirt cheap as other China-based clothing companies, though. The average dress price is around $60 (though, you can always find a coupon) and their outerwear is around $90.
My Background with Chicwish
Chicwish had gifted me "Chicwish points" to use if I wanted. I used these points back in August 2021 to try out the Chicwish website and to test out the products for this post. I also went through the return and exchange process for this post.
Update: Unfortunately, only about half of the items I ordered in 2021 are still in stock. Because of this Chicwish asked if I would like to order additional items for summer 2023. I have included these new items at the end of the review and have updated my items from 2021 with information about how they have held up over the years.
These are the questions this review post will answer
*Disclosure: some of these links are affiliate links. Meaning, if you click a link and make a purchase, Have Clothes, Will Travel gets a very small commission at no extra cost to you. Thank you for supporting the brands that make this blog possible!
Review of Chicwish – My Honest Experience
How long does Chicwish shipping take?
Now, I had two separate orders from Chicwish that I had ordered at the same time. For one of them, I used their "USPS First-Class" option and for one I used their "DHL EXPRESS" option.
The USPS First-Class option took 2 days after my order to ship from their China warehouse and then 15 days to arrive at my address in Wisconsin. (So, 17 days total.)
The DHL EXPRESS option took 15 days before it shipped from their warehouse in China, but then it only took 6 days after this to arrive at my address in Wisconsin. (So, 21 days total.)
So, the moral of this story is that even if you pay for the fast shipping – it may still take up to 2 weeks for your order to leave the warehouse in China. Order AT LEAST 3 weeks before any event you may need your Chicwish order for – ideally, order a month in advance.
Is Chicwish Available on Amazon?
Yes! Chicwish is also available on Amazon. The shipping estimates look slightly faster and some items are also included in prime shipping!
The downfall to shopping on Amazon vs the Chicwish site, though, is you won't be able to apply the same coupon codes to your order on Amazon that you can on the Chicwish site. So, you might save on shipping, but overall, you'll spend more on the item. There also isn't as big of a selection of clothing on Amazon as there is on the Chicwish site.
What is Chicwish's return and exchange policy?
Chicwish now has free returns and free exchanges on its website for the U.S. You just have to return your order within 30 days from the date your order shipped to you, with the tags still attached. You actually will get an additional $2 credited to your account too if you opt for the exchange option. UNLESS YOU PAID WITH POINTS. I had paid with Chicwish points and was not eligible for the $2 credit (didn't realize this until after I reached out to their customer service via email at [email protected] – they got back to me really quickly with helpful answers to my questions).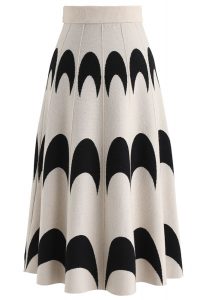 My experience with using Chicwish's return/exchange
So, I ordered one skirt that I ended up not liking (it was just too fitted for my taste), and one cardigan that I really liked but it smelled HORRIBLE. I didn't think washing/Febreze could save this cardigan from the horrible musty, mold smell that it had. So, I decided to return the skirt and then exchange the cardigan, so I could hopefully get one that didn't smell like a moldy basement.
To process a return or exchange go to your Chicwish account, click on the order number you want to return, then click "RMA" then "request new return." Then, the site will instruct you to print an RMA Packing Slip and shipping label and send it to an address in California (if you're in the US). You're supposed to also send it back in the bag Chicwish had mailed your item in. If you mail it in a box, they might deduct $3 from your account! I hadn't realized this and sent it back in a small box. However, it doesn't look like I was docked the $3.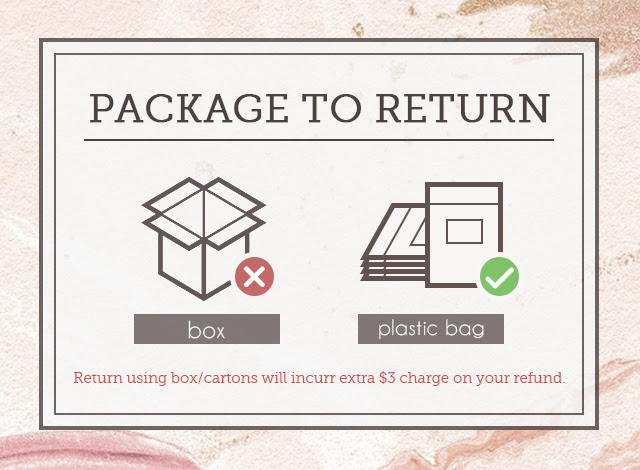 Once I sent my return and exchange in, I didn't get any sort of an email stating Chicwish received or processed the return. I had just noticed that there was magically 399 points in my Chicwish account one day (for the returned skirt) and then, almost 3 weeks later, I received an email that my cardigan exchange had shipped.
Overall, the Chicwish return policy isn't the worst (not many overseas companies even have much of a return policy let alone free returns/exchanges), but it is still a bit confusing, and I wasn't a fan of not having any visibility to what was going on with my return/exchange.
What is Chicwish Sizing and Quality Like?
So, this is going to vary a bit depending on the clothing item you are purchasing from Chicwish. So far, my experience has been some items are "meh" and some are freaking amazing for their prices. Sizing can vary too, so always check their sizing chart and know what your measurements are! I'm anywhere from an S/M to a Large, depending on what I'm ordering from Chicwish. So, you will need to know your measurements in order to get an accurate idea of what will fit. Again, I'll be including a styled photo + a hanger photo, for a more accurate idea of what each item looks like.
ZOO LAND PRINT CUTOUT CHIFFON MIDI DRESS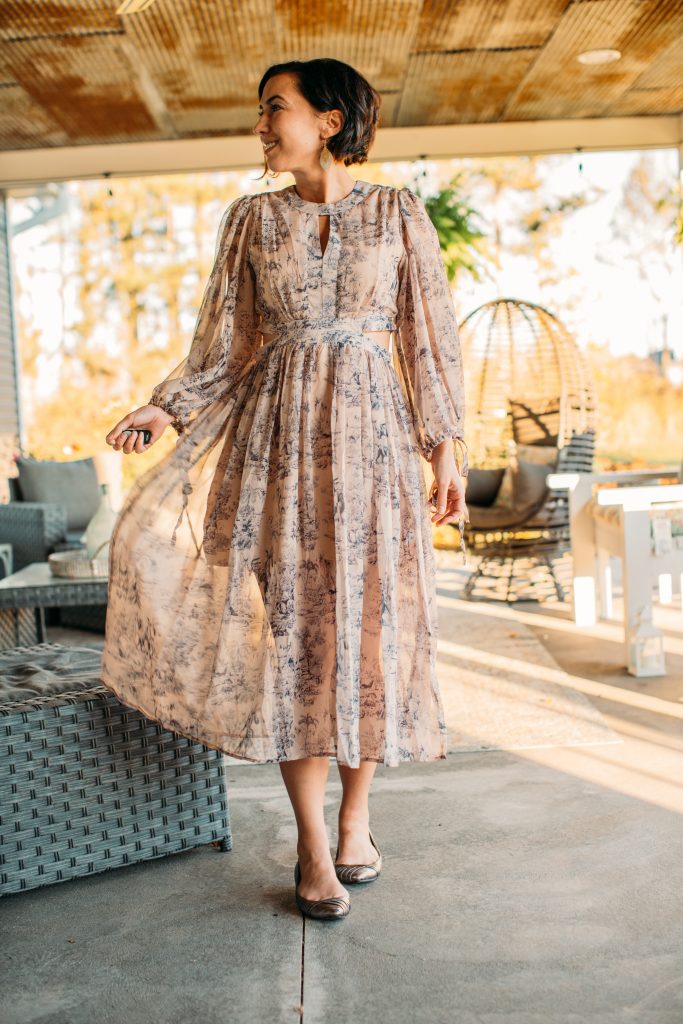 This dress has a big story behind it, haha. I have been mooning over similar dresses by Zimmermann for ages but could not justify the $800-$1,200 price tags. When I saw this similar chiffon dress by Chicwish, that was only $60 I had to have it! The sizing is accurate, I ordered a medium in this and it fits well. It is cut beautifully and the subtle print is amazing. It's various wildlife scenes with elephants, ostriches, tigers, etc. For whatever reason, I immediately thought this would be a cool dress to wear to Giraffe Manor in Kenya one day (a dream of mine).
After I got this dress I could NOT stop thinking about Giraffe Manor, I was becoming obsessive. So, a few weeks ago, I reached out to them to see if they had any available dates in 2022 during my annual vacation time with my husband. They had ONE night available in our price range (normally you have to book at least 2 years in advance, as they sell out quickly). So, I booked it! Then I found some awesome flights to Kenya. I'm now in the process of booking our safaris and filling a few days in Nairobi (feel free to reach out with suggestions in the comments!).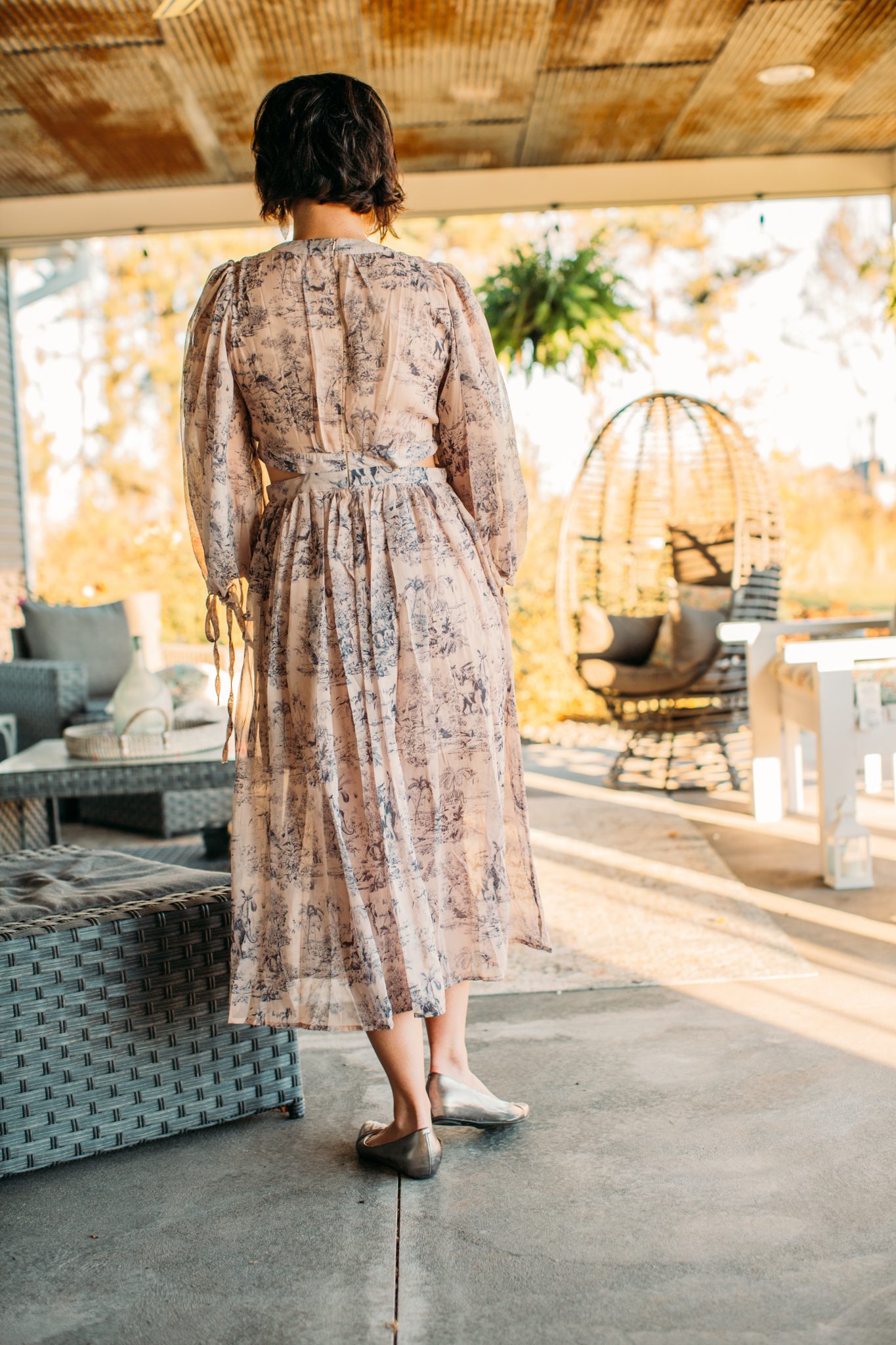 So, you'll be seeing this dress again at Giraffe Manor in February!! I'll update this post with it once I have the photos, and will also share on my Instagram.
Verdict: Ha, this dress is so awesome it inspired me to book a trip to Kenya. Might have to order the yellow version of this one too!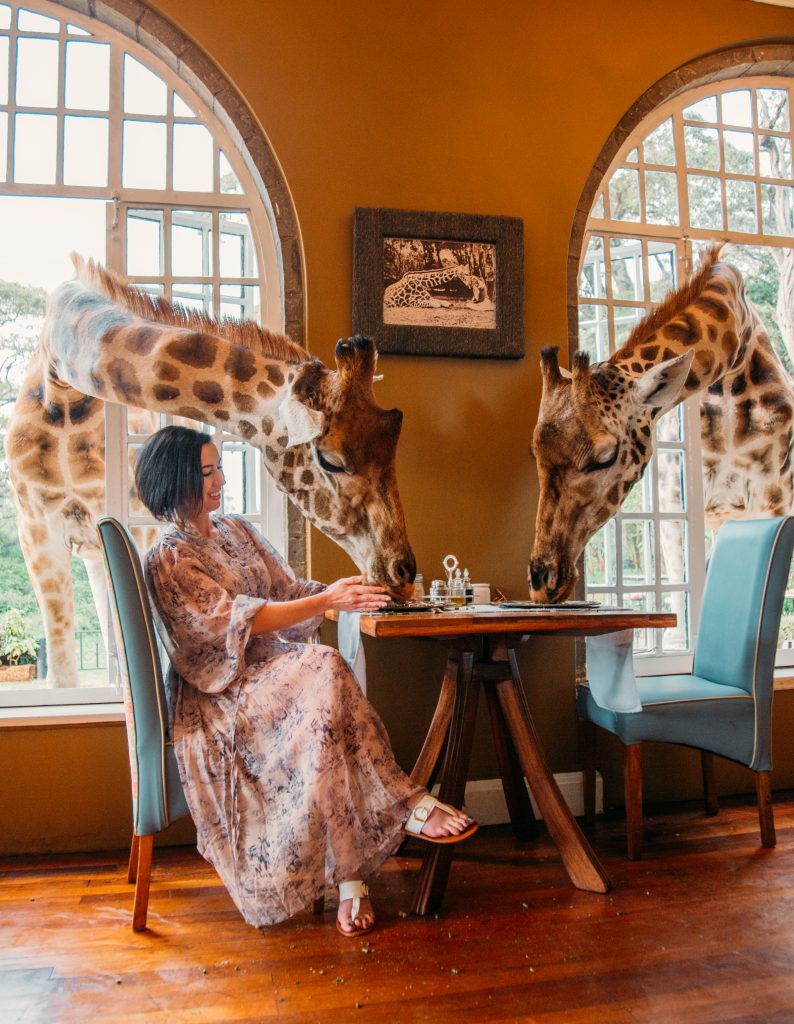 Update as of March 2022: I got to wear this dress to Giraffe Manor!! It looked perfect, was super comfortable, and the staff at the Manor even said it matched the giraffes perfectly, haha. I'm so excited about how well this dress worked! I'm bringing it along for a little spring break trip I have coming up in Florida now. This dress rocks!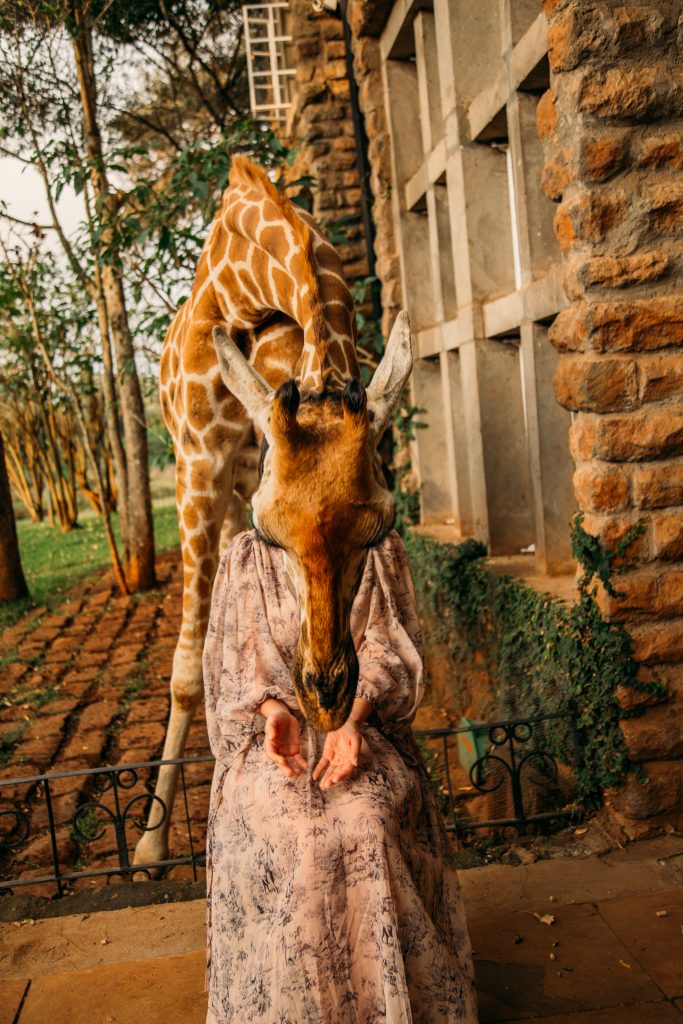 Chicwish Outwear
Overall verdict: The coats I have from Chicwish are warm, thick, and are great quality. The sizing chart is also accurate. There are some details for each individual coat there are worth noting in the reviews, below, though.
Prairie Check Rabato Coat by
Chic

+
I have 2 coats from Chicwish. The first is this cute coat for fall that is surprisingly warm and thick. I got a ton of compliments on this one this last fall. I also like that the sleeves are long, and it has nice pockets to stuff my hands in.
Really, the only negative about this coat is it's meant to be more wrap-like – so the only thing holding it together is the belt. There are no buttons or zippers. Just something to be aware of. For this reason, I wouldn't want to wear it in the dead of winter when it's windy and blowing snow.
Verdict: This coat I think is worth the price tag and love it for fall. Although, I don't think this one will be great for the dead of winter with windy conditions.
Faux Fur Collar Belted Flare Coat in Taupe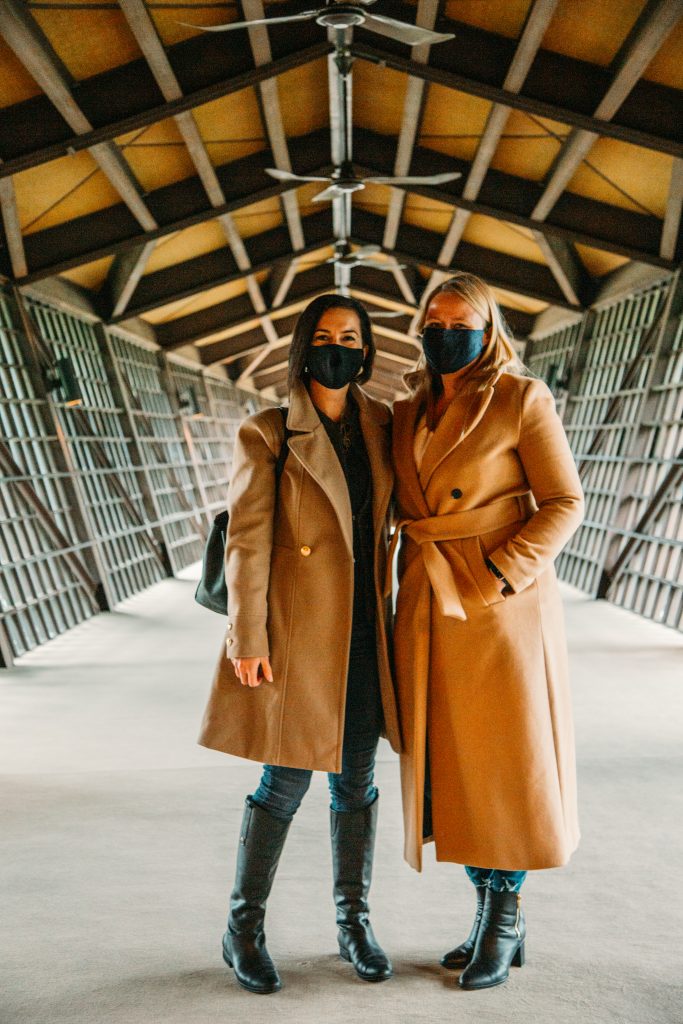 Now, this coat is beautiful and the removable faux fur collar is AMAZING. However, the collar doesn't stay on AT ALL. I wore this shortly after it arrived to explore Madison and the Spring Green area with my friend Shannon (who I'm twinning with above, haha) and I ended up taking the darn collar off a few minutes after wearing it. I couldn't stand how it was constantly coming undone. It looked like I was carrying a furry animal in my bag that day.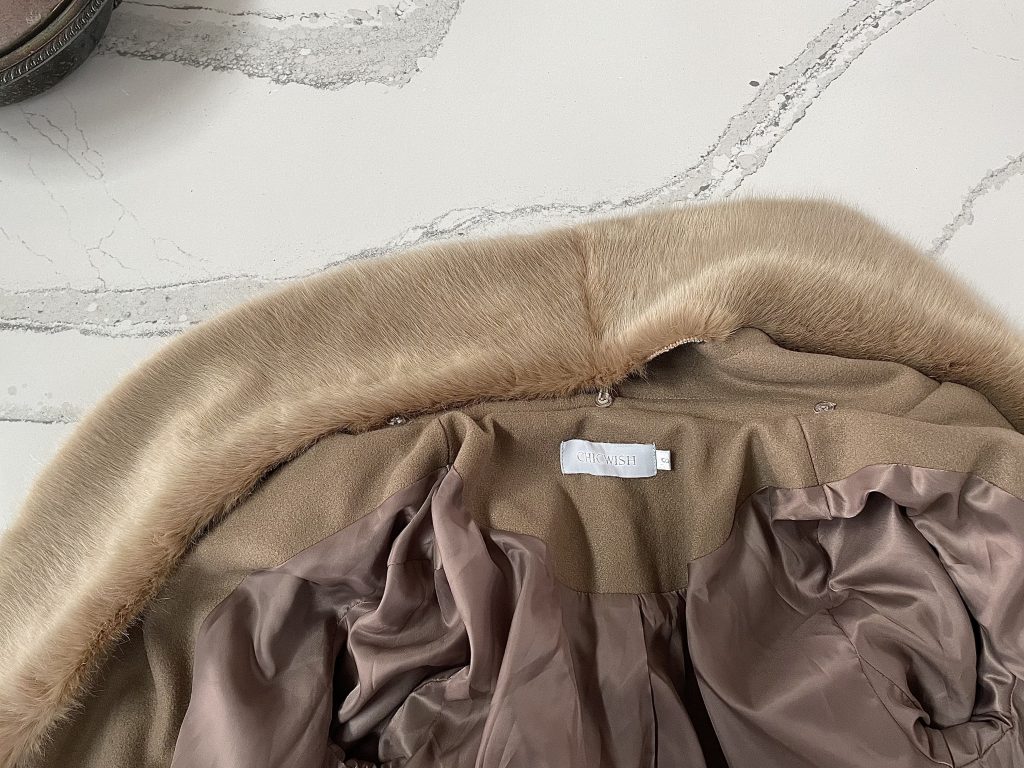 I mean, I suppose I could fix this by sewing the collar to the coat… but then it wouldn't really be removable – would it? It's a beautiful coat, but the collar is frustrating and makes me not want to recommend this one.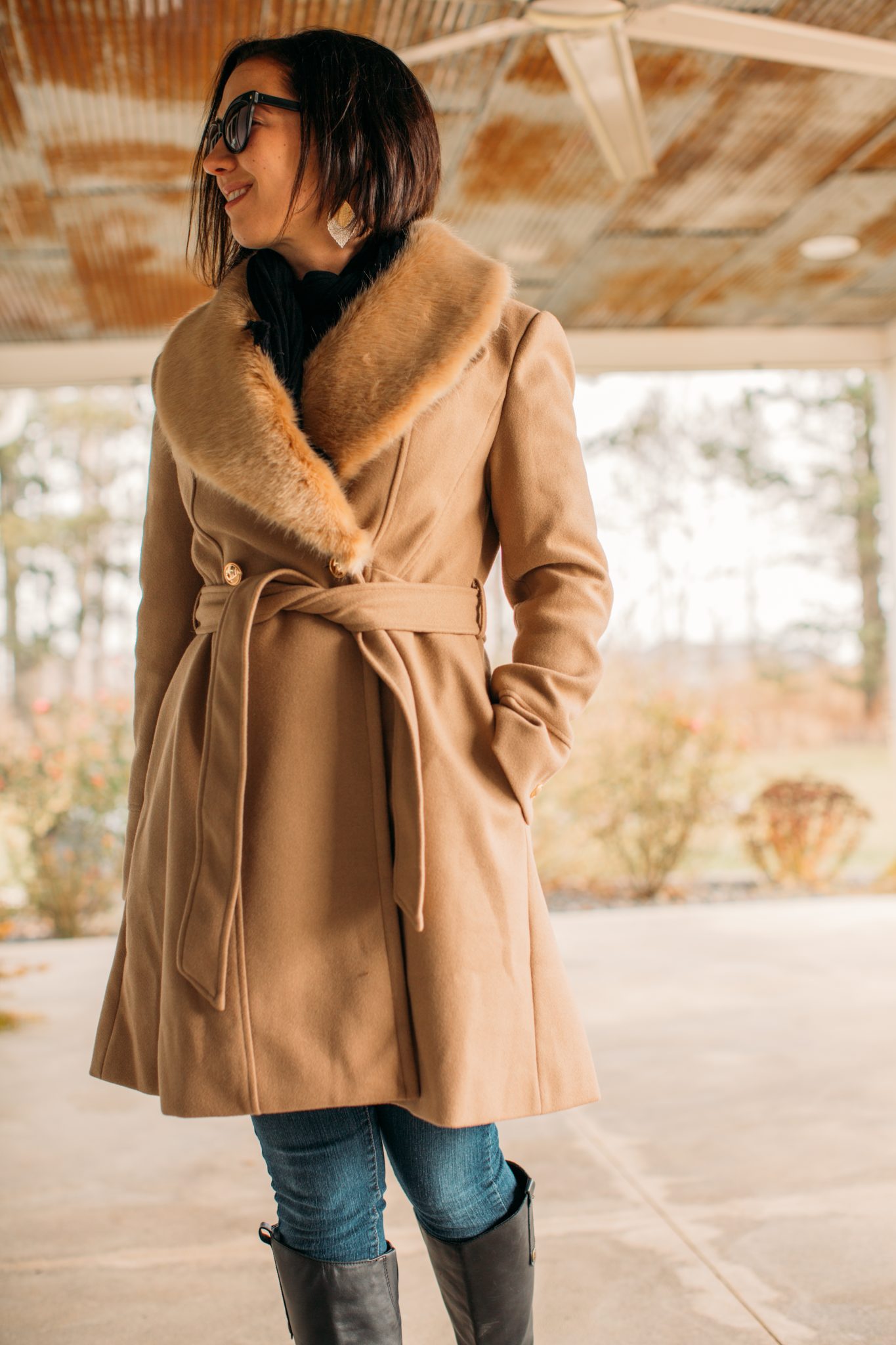 Verdict: This coat is beautiful and quite warm. I've been getting a lot of use out of it this winter. However, plan to either sew the faux fur collar to the coat or not bother wearing it at all. (I have just not been wearing the fur part this winter.)
Update: I have decided to not use the furry collar and just leave it off. It has been my go-to "nice" coat to wear out during the winter for the last 2 years. It looks exactly like it did when it arrived and is holding up beautifully. Now that I've given up on the collar, it's become my favorite coat.
Chicwish Skirts Quality
Overall opinion of Chicwish skirts: This is a bit of a mixed bag. Given that the price tags are less than $50, typically, I do think they are priced appropriately. However, style, sizing, and quality vary. While I LOVE some Chicwish skirts… others, like the one below, are just "meh."
Can't Let Go Mesh Tulle Skirt in Cream
So, Chicwish is arguably most known for their midi skirts. People RAVE about their midi skirts. They look fantastic in photographs, and the prices are typically less than $50. I have ordered 3 midi skirts from Chicwish. One of them I returned because it was too fitted (it showed EVERY bulge and line), but it was a nice skirt for someone who is less bootylicious than me. Then, I ordered 2 tulle skirts. The one above is a case of looking really nice in photos but underwhelming in person.
It reminds me too much of a petticoat, and it is way too sheer for my personal taste. I feel like I forgot to finish getting dressed when I wear this one. I ordered a size S-M and felt it was true to size, plus the waistband is elastic.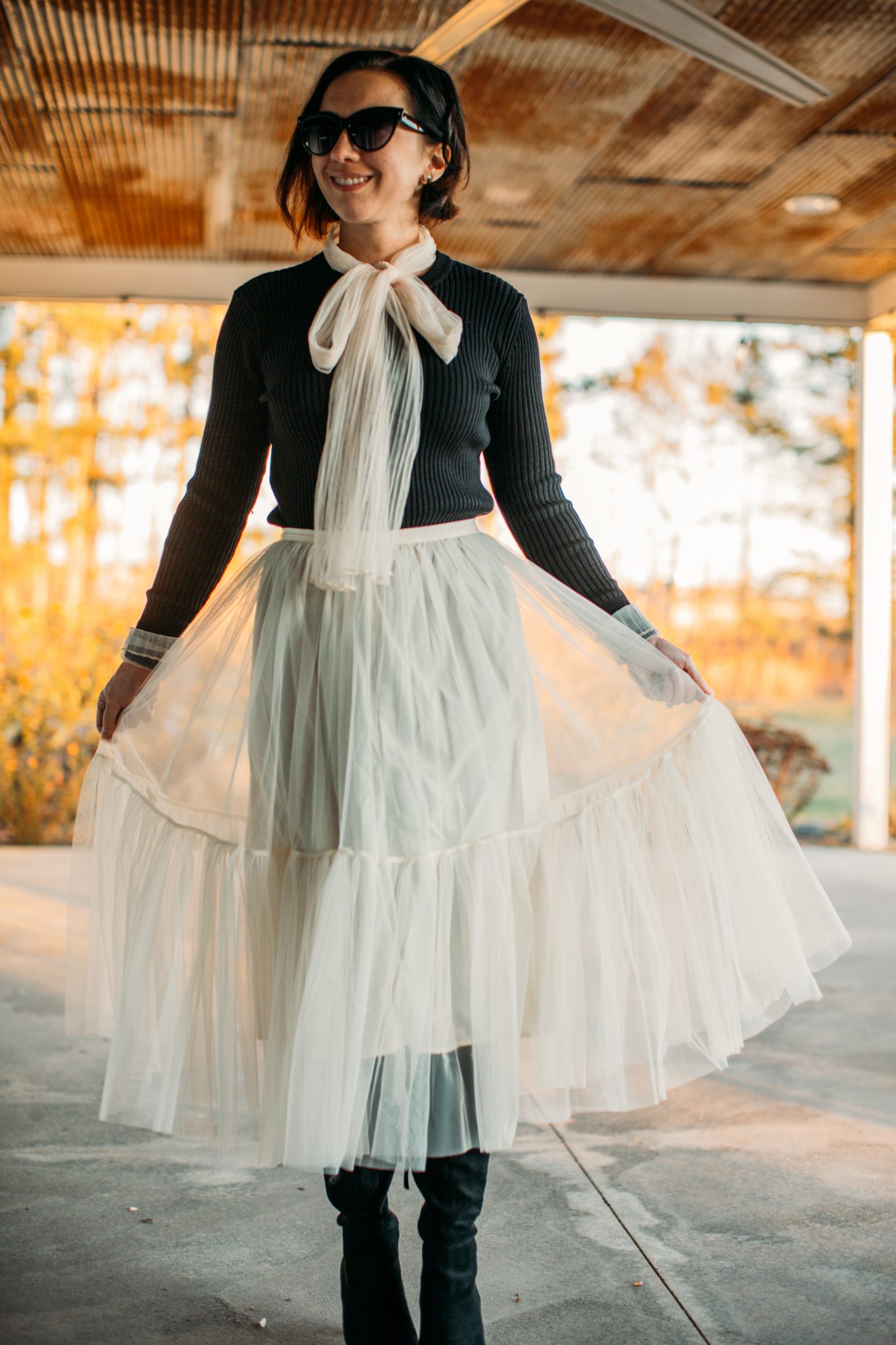 Verdict: I don't love this midi skirt. The quality is fine for the price – it just really doesn't look that great in person.
3D LEAF DOUBLE-LAYERED MESH TULLE MIDI SKIRT IN CREAM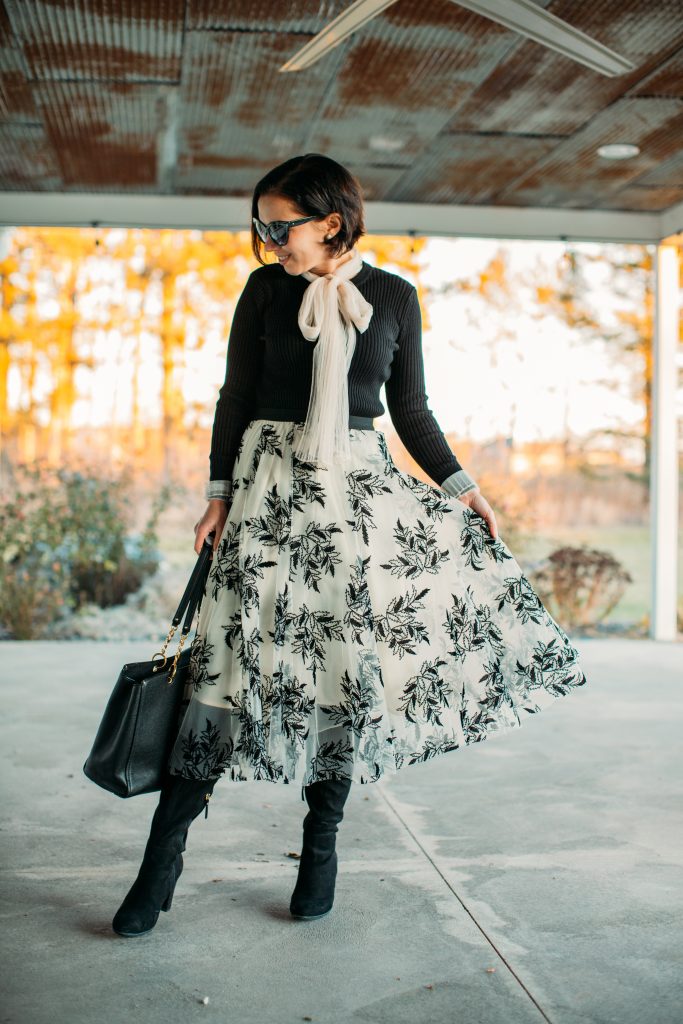 HOLY SMOKES, though. This tulle skirt is exactly the opposite – this one photos do NOT do it justice. It is absolutely DIVINE in person. Anyone who has the pleasure of seeing me in public this winter will see me wearing this outfit! It looks SOOOOO good, I'm wearing it everywhere.
This skirt is not even a little sheer, the leaf trimming is stunning and high-quality. I would have happily have paid double for this skirt. Its $39 price tag is freaking amazing. I had ordered a size S-M and felt it was true to size, plus the waistband is elastic.
Verdict: This Chicwish tulle skirt is the prettiest skirt I own. I am so in love with it I want to order another one, just in case something ever happens to this one, and I need to replace it. I would have happily paid double the price for it.
Update as of March 2023: I have worn this skirt about 10 times this winter and the previous winter, and washed it a few times in the washing machine. It's holding up well – but the threading is fraying a bit at the end of the skirt. Nothing scissors can't fix, but just thought I'd mention it.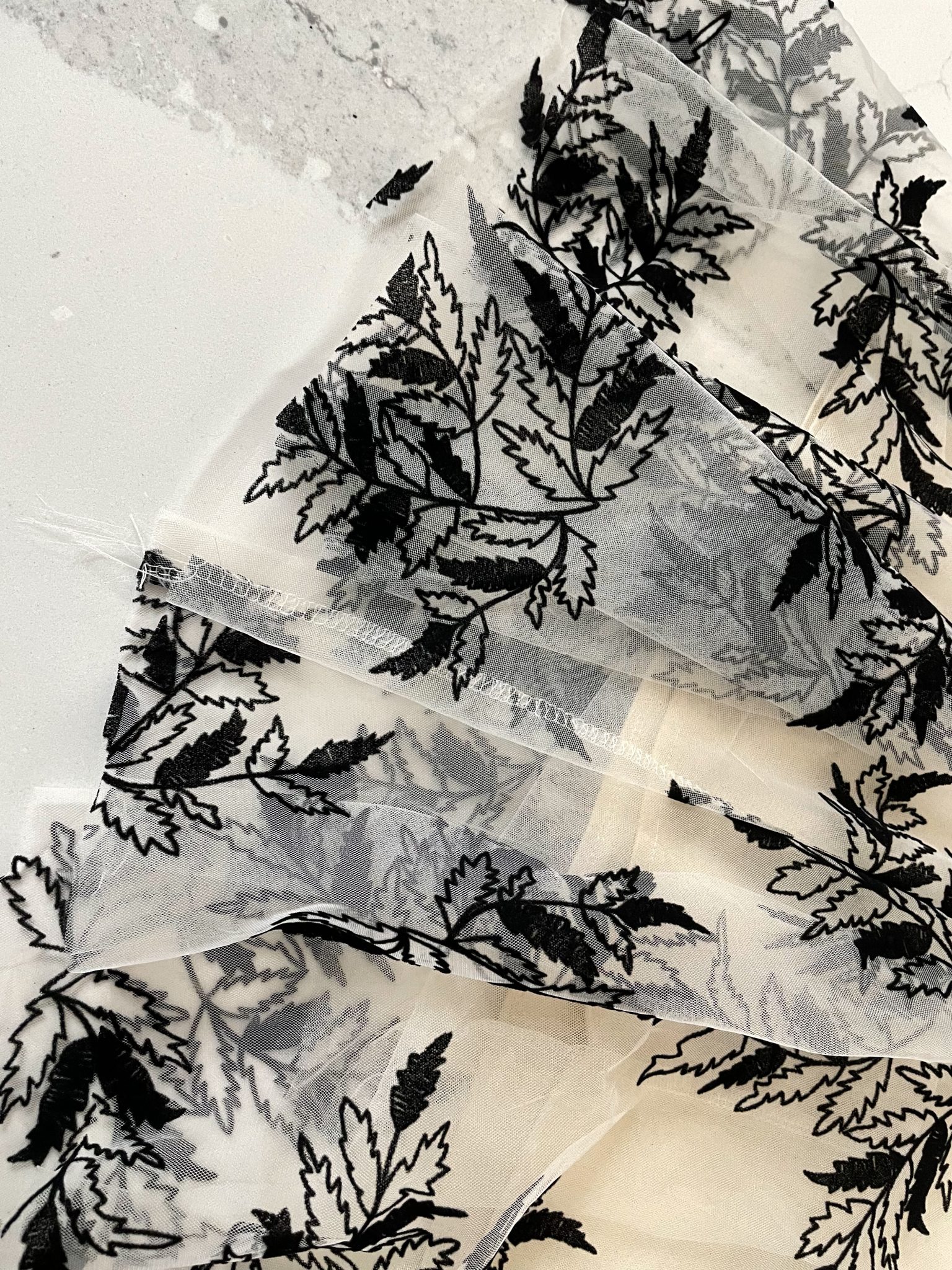 Chicwish Sports Bras
ZIPPER FRONT CRISSCROSS SPORTS BRA IN BLACK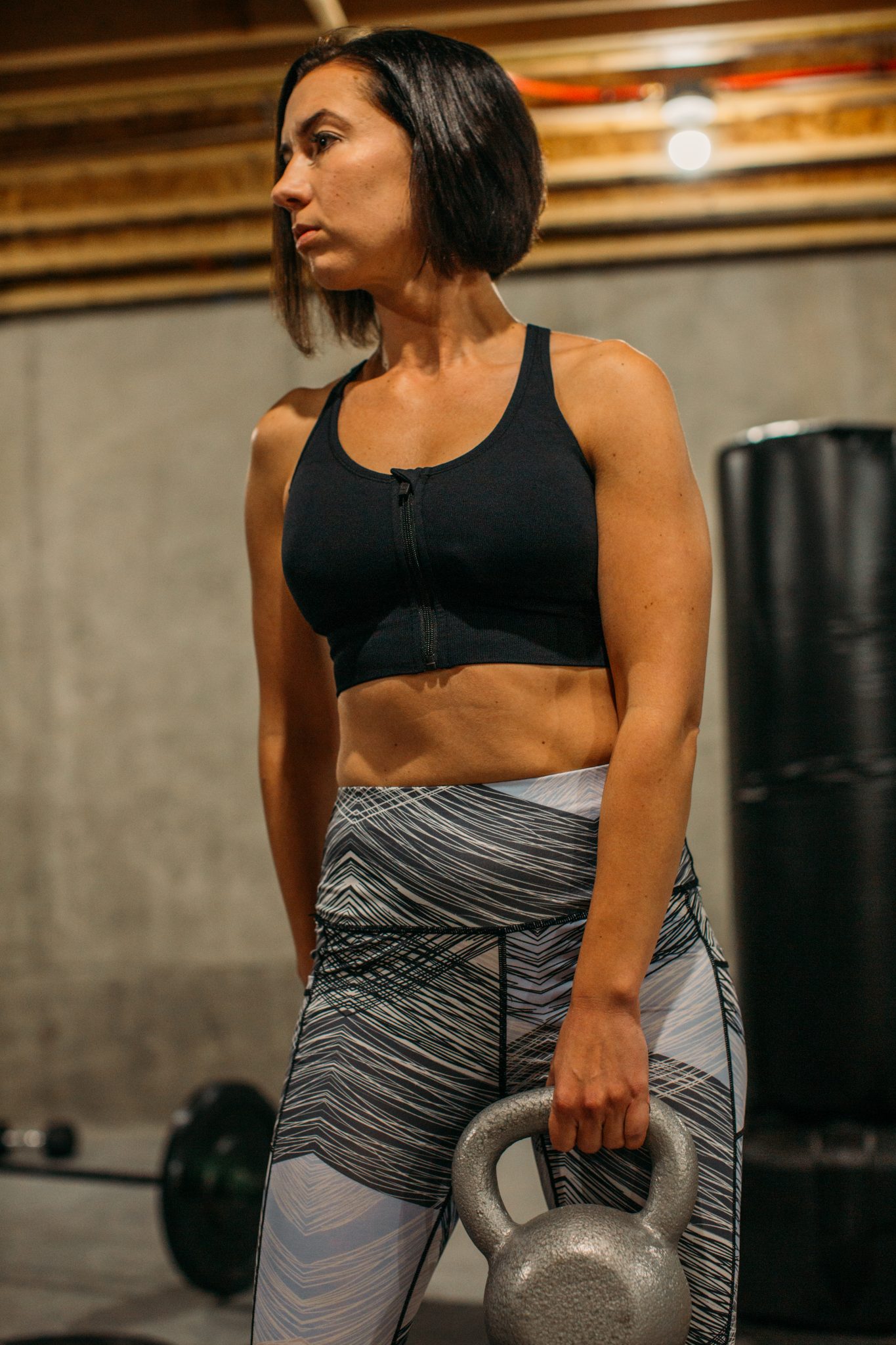 I like to lift weights, do kickboxing, do yoga, and run – and I'm constantly looking for affordable, high-impact sports bras. This bra is $30, and it's relatively comfortable. Now, is it as good of quality as my $80 Under Armour bras? No, but I can wear it for jump roping, kickboxing, and lifting weights and it's perfectly comfortable. However, I don't think I would wear this one on a long run, as the straps seem like they would rub and chafe. I ordered this in a small, and am happy with the size.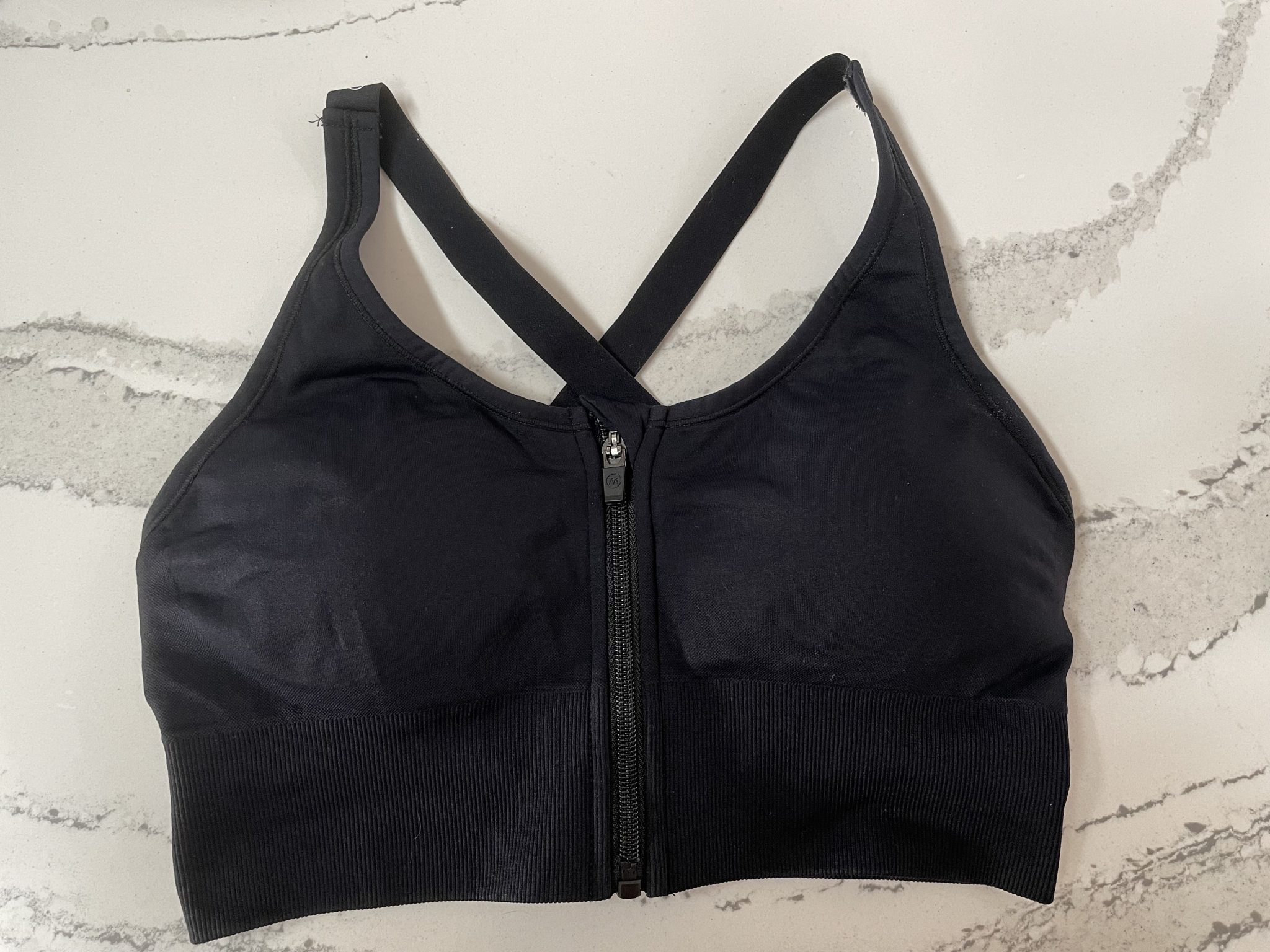 Verdict: This is a nice sports bra for the price. However, when it comes to inexpensive exercise clothing. Shein is still my go-to. Their $16 sports bras are just as good if not better quality than this one. (That's also where my leggings are from here.)
Update as of May 2023: I have been using this sports bra for 2 years now. I have worn and washed it likely a hundred times, as I wear it at least once a week. It is holding up REALLY well – there are no signs of wear yet. I am not kind to this sports bra either – I throw it on the heaviest cycle my wash machine has and wash it in warm water. (I don't dry it, though.) I wash the removable cups with it too, and they are holding their shape fantastically. (For the record, all of the sports bra removable cups I have from Shein are falling apart.) See the updated pics below.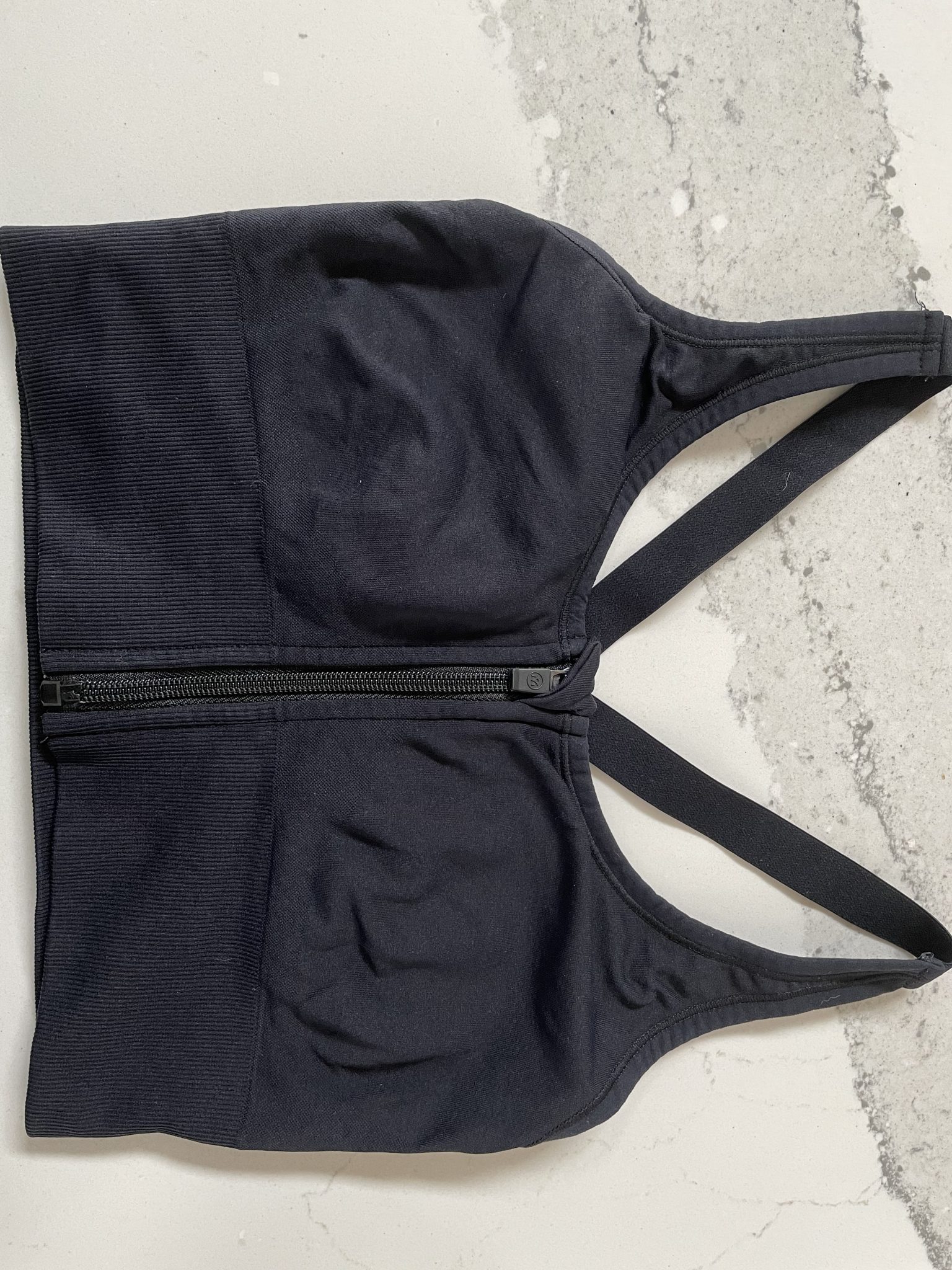 Chicwish Tops Quality
Overall verdict: Chicwish tops are of great quality and super cute! The sizing does vary, though. Also, all of the tops I ordered had a weird, mold-like smell. I was not impressed by that. For the most part, it came out after washing but still…
COLORFUL DOTS HIGH NECK CHUNKY KNIT SWEATER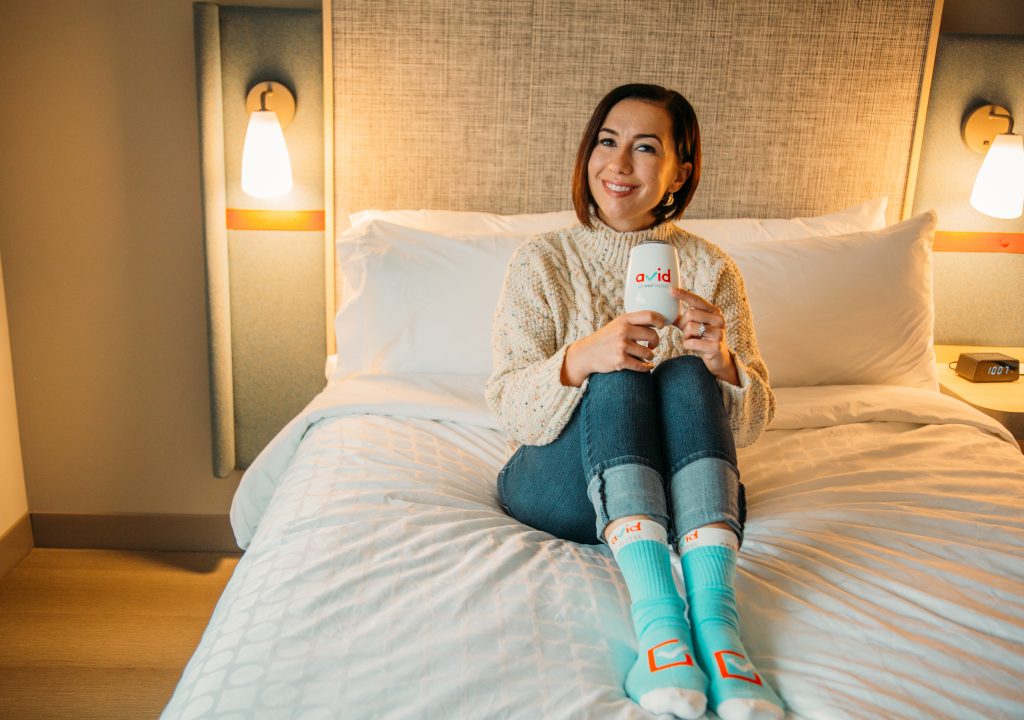 I had ordered this sweater solely to see if Chicwish lived up to the hype I see on Instagram among fellow influencers/bloggers. Instagrammers were LOSING IT over Chicwish sweaters this fall, and I really wanted to see what the deal was. Honestly, looking at the sweater on the Chicwish site, I really wasn't excited about it.
However, this has turned out to be my most-worn Chicwish item so far (besides my sports bra). This sweater is cute and warm! It's not as soft as I personally like, but it's also not that overly scratchy either. It had a slightly odd smell when I took it out of the package, but I've washed it several times now and the smell is gone + the sweater is holding up well.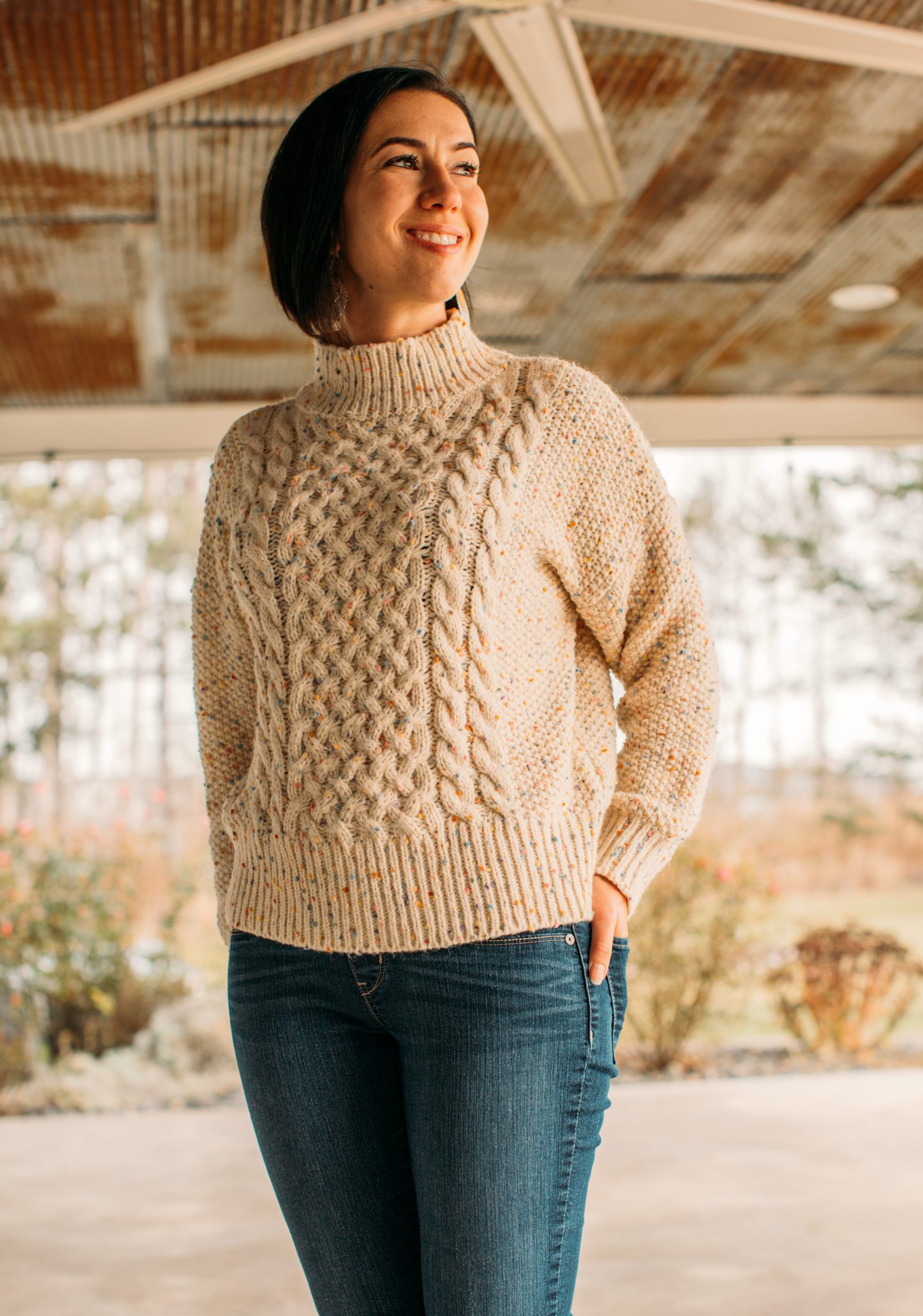 Verdict: I LOVE this sweater. While it's not the softest sweater on the planet, it is very cute and cozy and it has been holding up very well in the washing machine. I will be ordering more sweaters from Chicwish.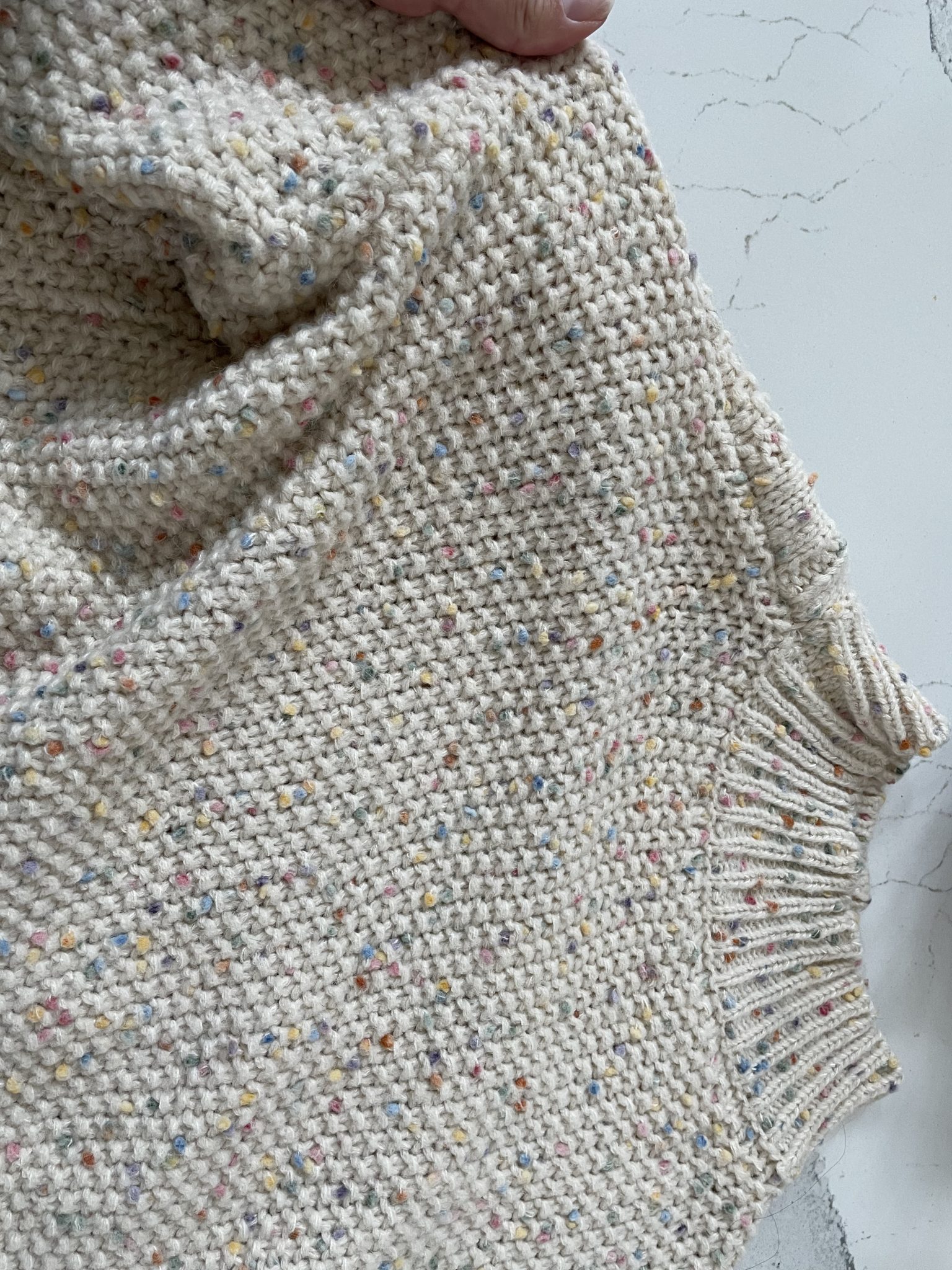 Update as of March 2023: Other than my sports bra, this has been my most worn Chicwish item these last 2 years. Heck, this has pretty much been the only sweater I've worn this last winter. I've worn and washed it (in the washing machine on gentle) dozens of times, and it is NOT pilling at all. It still looks new! (See photo above.)
LUSH LEAVES CROCHET TOP IN CREAM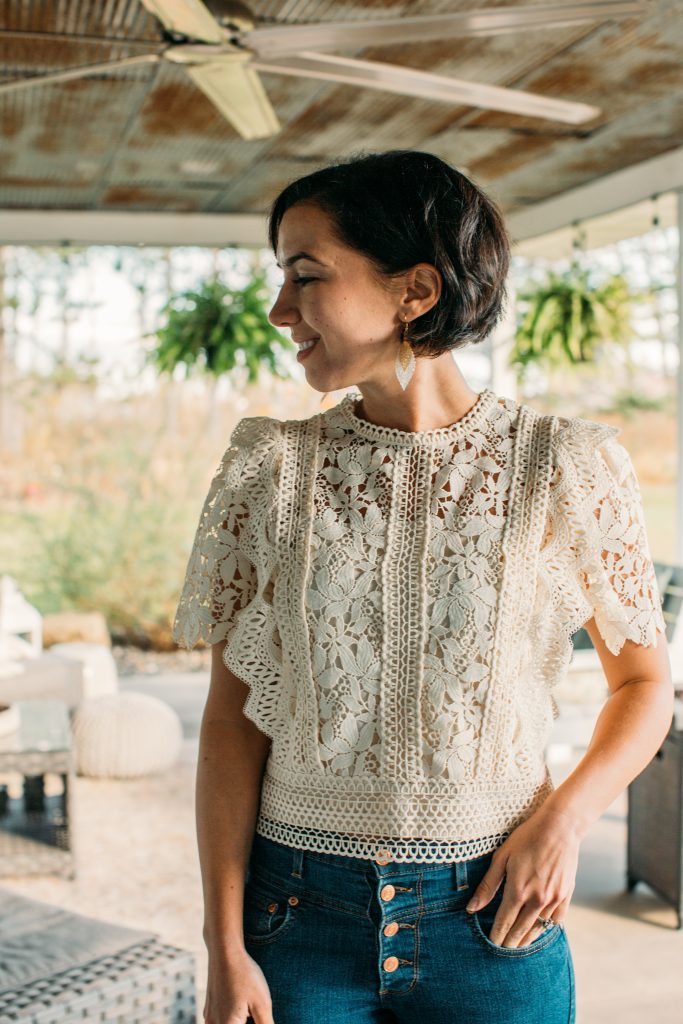 Now, this top looks exactly like the photo on the Chicwish website. The quality of this top is great. The sizing is HUGE, though. This is a small, and I think I probably would have been better with an XS. This one also had a light, almost moldy odor to it when I took it out of the package (it was fine after I washed it, though).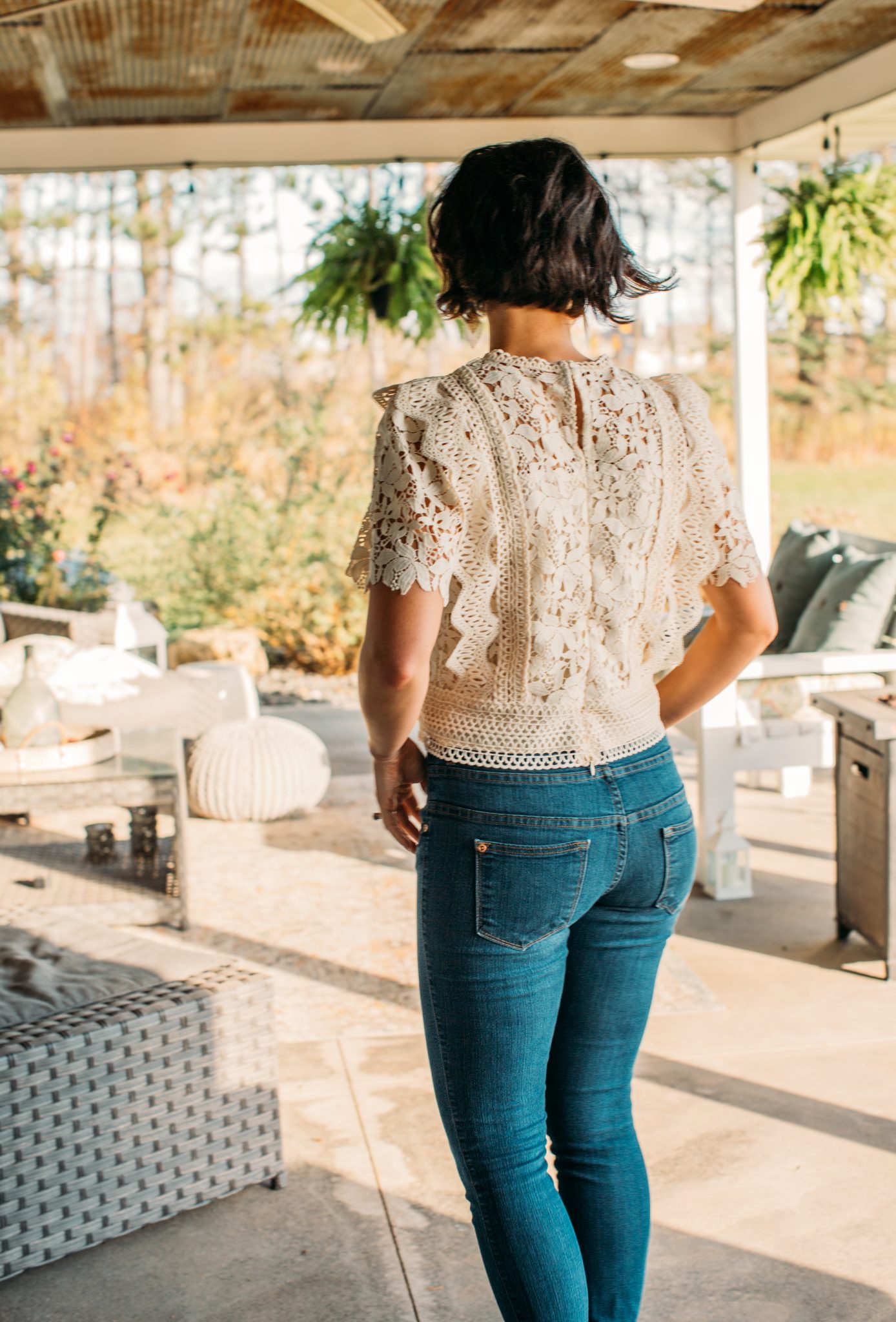 Verdict: This is a cute and comfortable top. I'm not over the moon about this one, though. This is probably because it doesn't fit me quite right. I should have sized down.
Mesh Bow Neck Long Sleeves Ribbed Knit Top
This top is BEAUTIFUL. It's hard to tell in photos, but this is actually a cardigan that buttons up. The fabric has quite a bit of give and is comfortable to wear. I love it for tucking in skirts.
However, this top the first time I ordered it, smelled so bad I literally gagged when I opened the package. It smelled like it sat in a wet basement for 5 years and had a ton of mold growing on it. I exchanged it for the same top.
This one also smelled bad, but not as bad. I didn't feel like waiting another month to see if I'd get another top that smelled like mold, so I kept this one… doused it in Febreze, and washed it a couple of times. The smell has gotten better…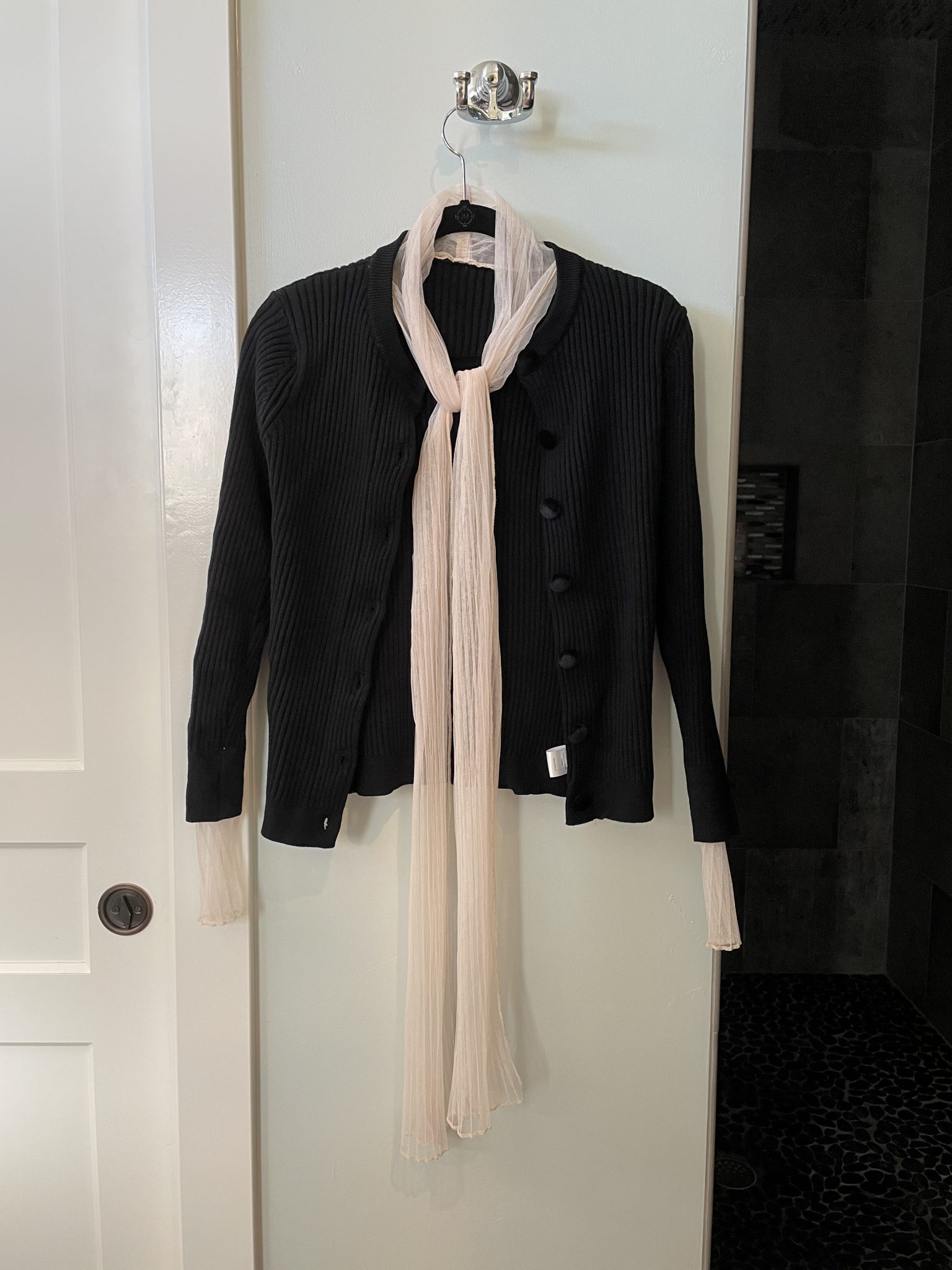 Verdict: Love this top but what is going on with this mold smell Chicwish?!
HORSEBIT SIDE POCKETS SHORTS IN BLACK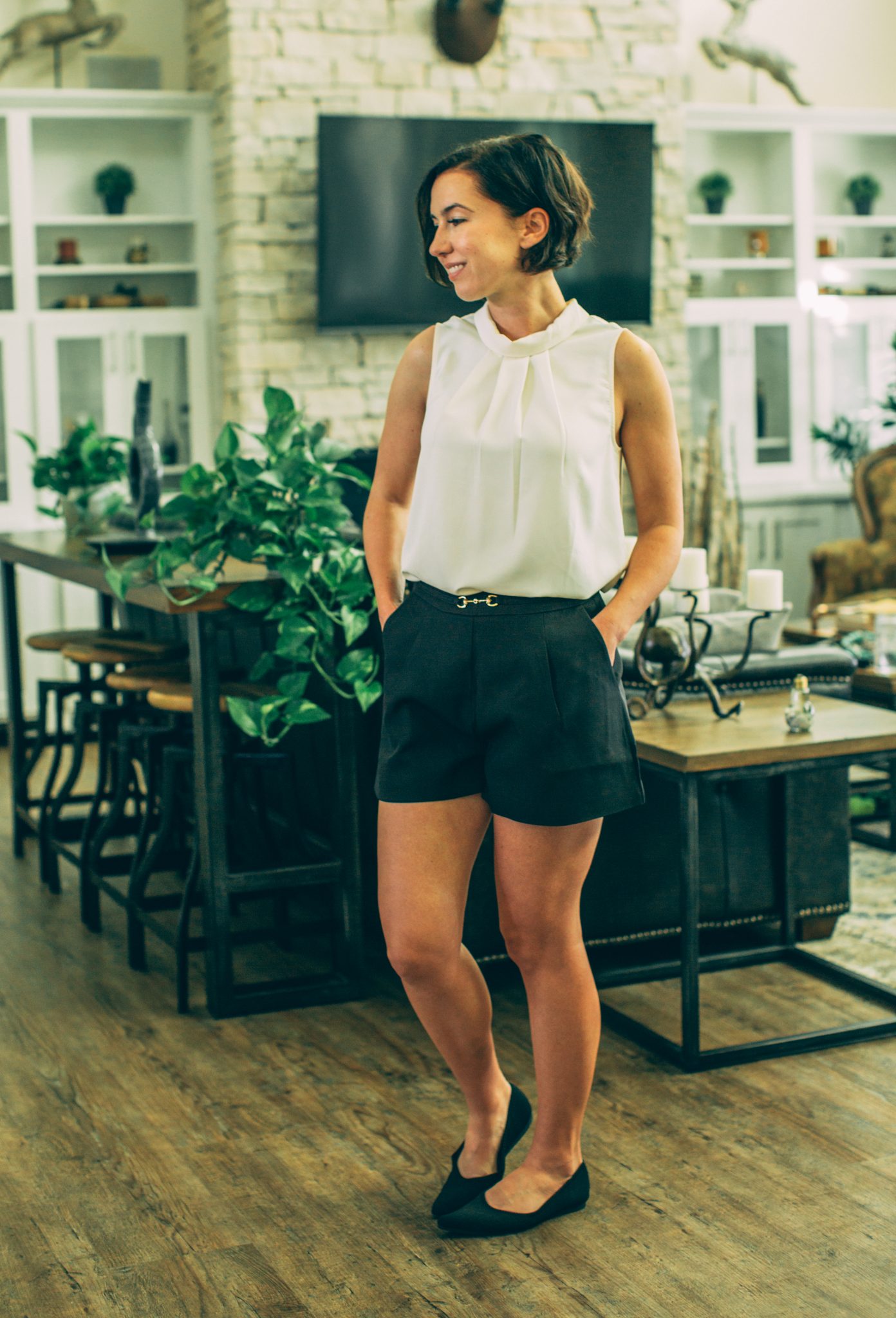 So, I hate wearing shorts with a passion. I don't really have much to compare these to, as it has been years since I've worn a pair of shorts. I wanted to try a pair from Chicwish, though, for the sake of this review.
Overall, these are quite comfortable to wear. I ordered a medium and they fit well. I also like the gold-tone horse bit detail – it looks fancy. The pockets are nice and deep too. However, these are 100% polyester, and they look 100% polyester in person (cheap!).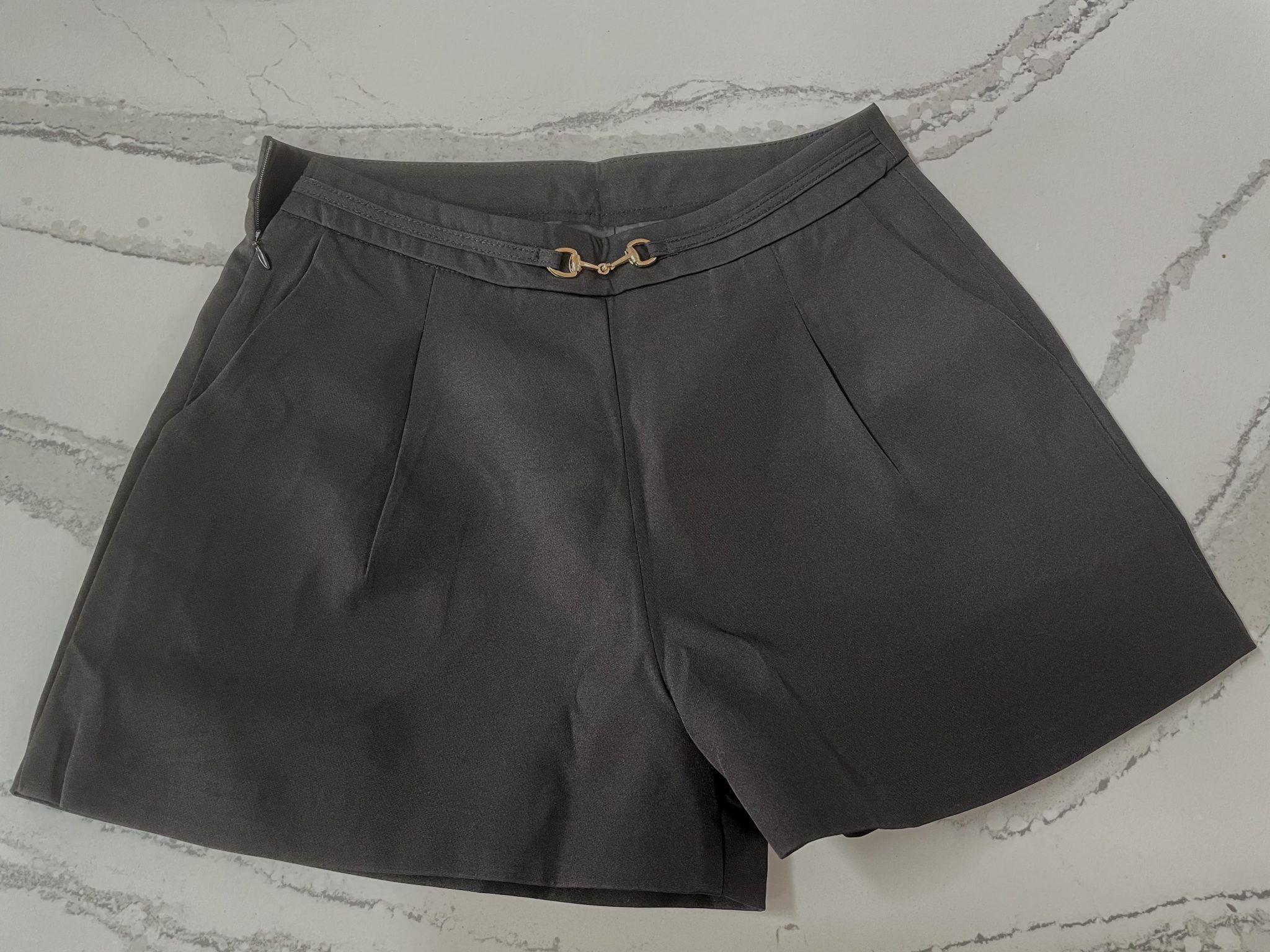 Verdict: These are cute, but for the price, I'm not overly impressed with these shorts. Again, though, I'm not much of a shorts person.
BOHO DOUBLE LEAF EARRINGS IN SILVER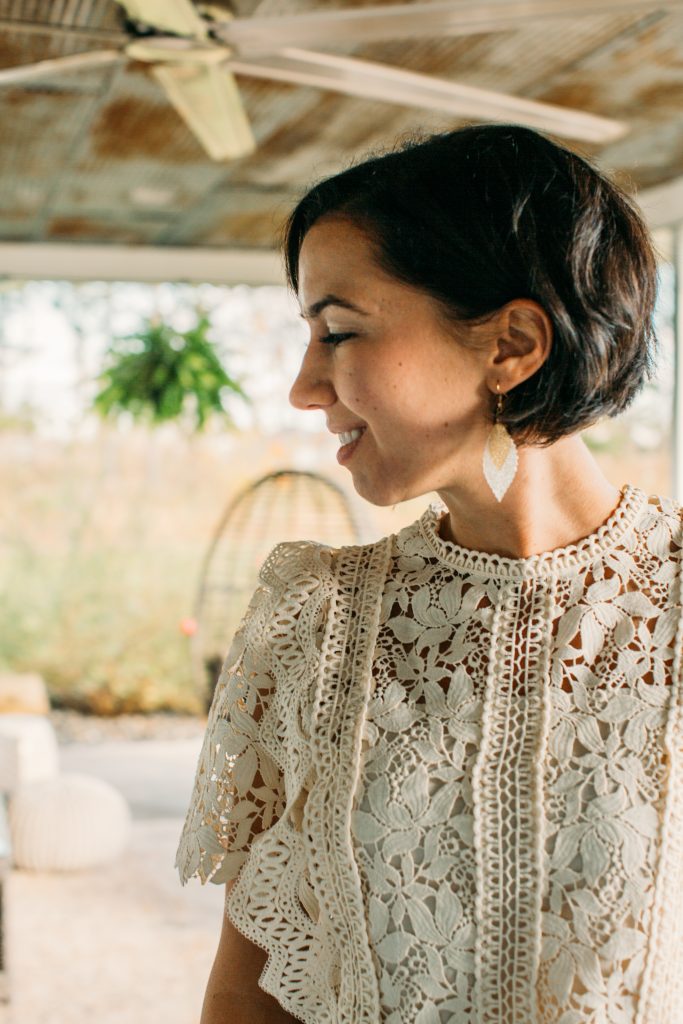 You may have noticed these leaf earrings being worn in half the outfits featured in this post. That's because I haven't stopped wearing these earrings since they arrived on my doorstep. They are SO comfortable and versatile to wear. I think they look quite nice too.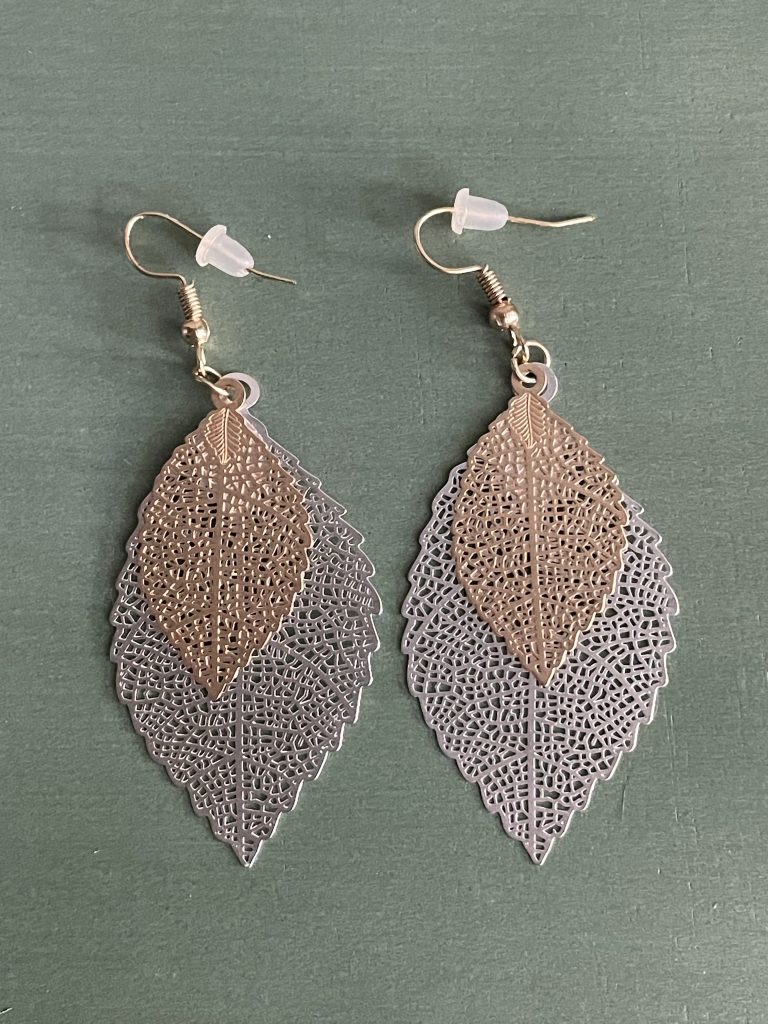 Verdict: These earrings are fantastic, especially for the price. I will absolutely be ordering more earrings from Chicwish in the future.
Update as of May 2023: I lost count of how many times I've worn these. It's a ton, though! These are basically 1 of only 3 pairs of earrings I've rotated between over the last couple of years. They are so comfortable and versatile. They still look like new too. Seriously, the best $9 earrings of all time.
Ruffle Strap Tie Side High Leg Bikini Set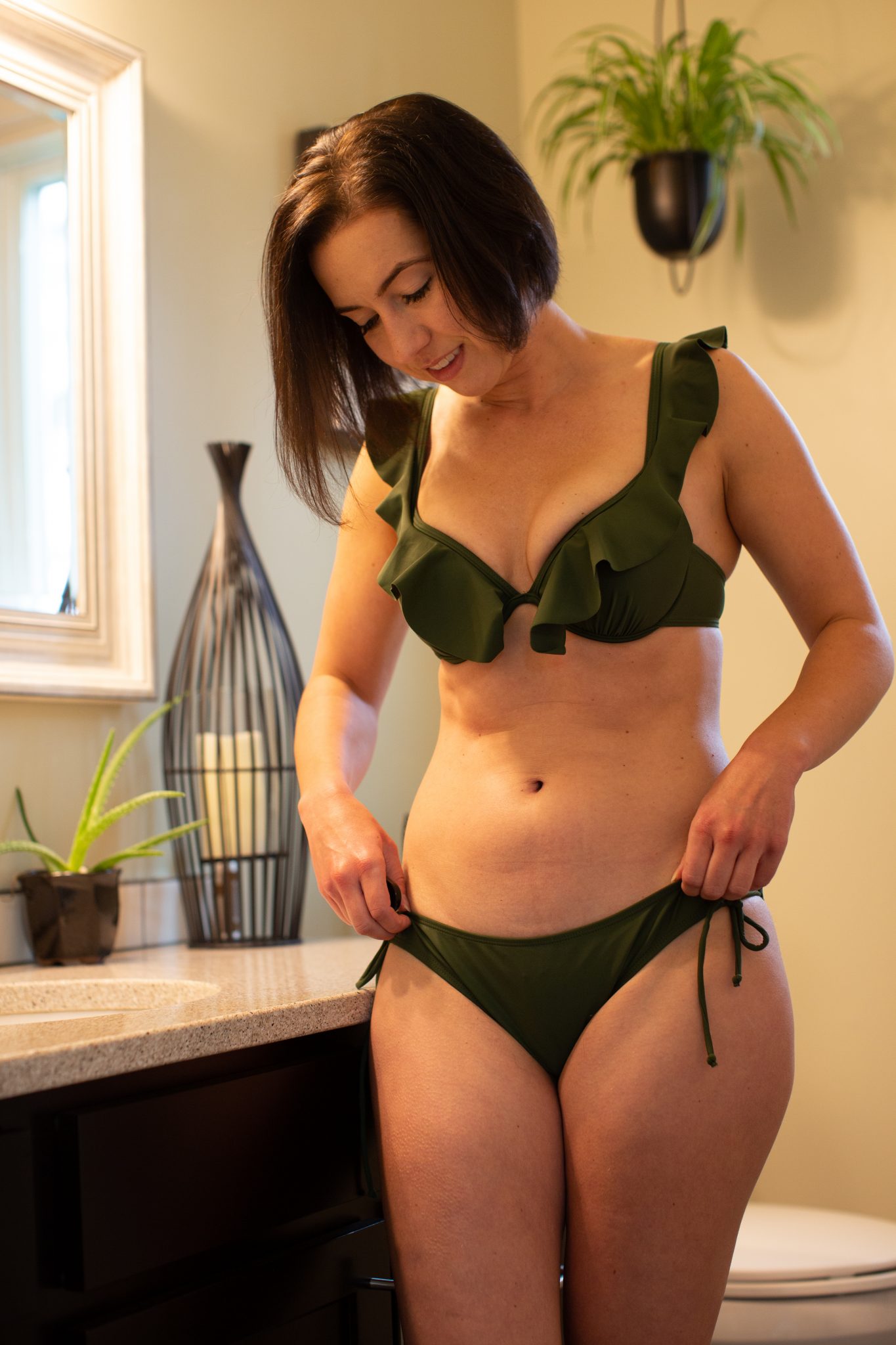 Good god, this bikini is WAY too small on me. This will not be leaving my bathroom! In my defense, I think when I tried this on when it first came over the summer I was less, ah, curvy? Now, it's winter, haha.
If this bikini fit, though, I would say it is cute and the top provides adequate support and the cups hold their shape well. I've thrown it in the washing machine several times to see how it would hold up, and it still looks fine.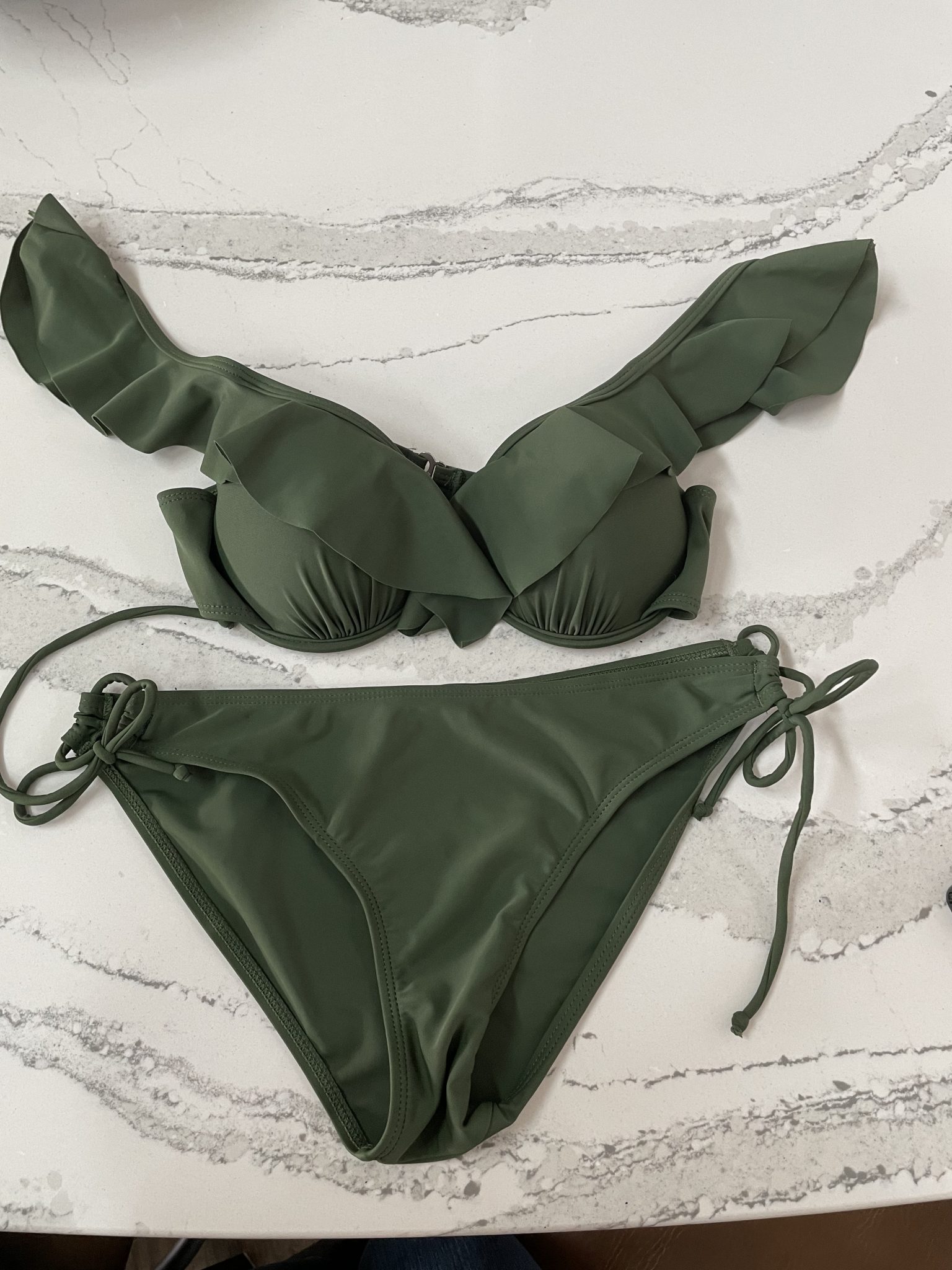 Verdict: For the price, this is a decent-quality suit with good top support. I should have exchanged it for a size large, though. This size medium is just too small. And Chicwish does allow you to return swimwear!
New Summer 2023 Items From Chicwish
Because many of the items above are now either out of stock or have limited sizing available, I was able to order a few more items that are in stock for summer 2023. I've only had these items for a few weeks, so I won't be able to attest to their durability yet. (I will update this post again, once I'm able to wash and wear them more.) This section of the review will just focus on sizing and first impressions of the items.
CONTRAST COLOR BUTTONED KNIT MIDI DRESS IN NUDE
So, this dress is very pretty and quite soft. It fits like a glove. I ordered my normal size S-M in Chicwish, based on my measurements. The pearl details are amazing.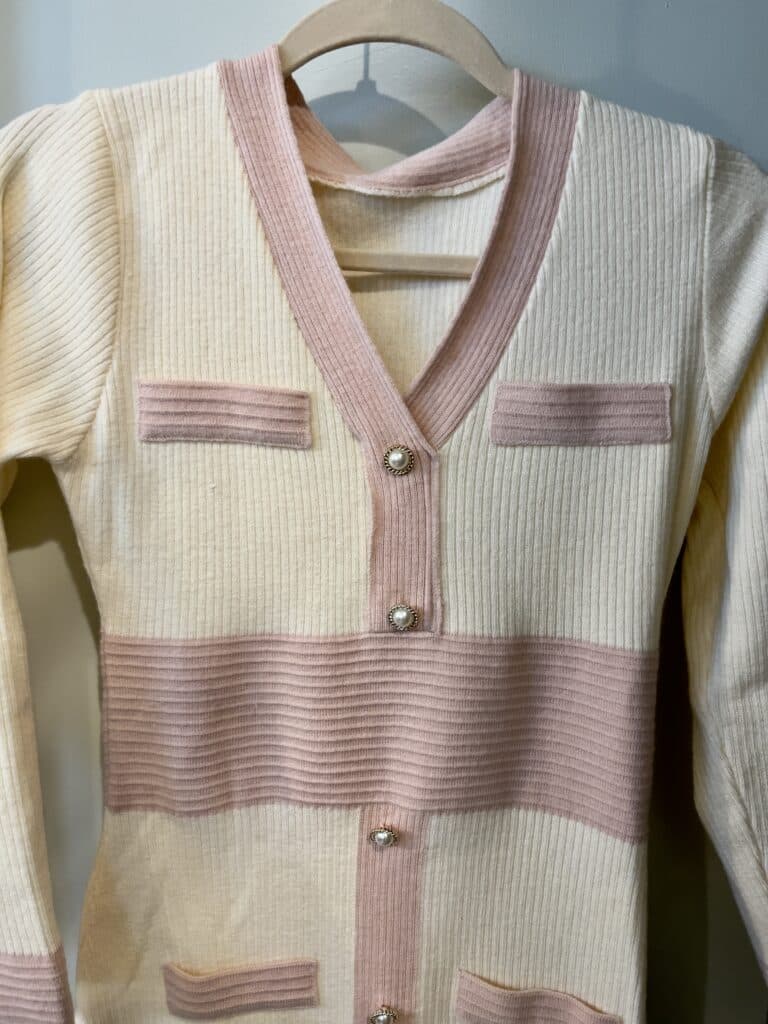 However, this dress is definitely going to require me to wear some Spanx or at the minimum a slip. This dress is quite sheer! You can see my underwear plain as day in the photos below. (Note: I understand that this dress would look better with a thong. However, I did want to illustrate just how see-through the backside is in these photos.)
Initial Verdict: This is a cute dress, but I really am not a fan of having to wear shapewear and/or a slip with a dress. I wish the material left a little more to the imagination. However, someone a little less bootylicious than me would likely not have as big of an issue with this dress.
DISTRESSED STRAIGHT-LEG BELTED JEANS IN PINK
I am really having a hard time parting ways with skinny jeans. I really don't love the new baggy trouser look that is taking over the fashion world. However, these straight-leg jeans are helping change my tune! I was pleasantly surprised by how well I liked them. They are super comfortable and so soft.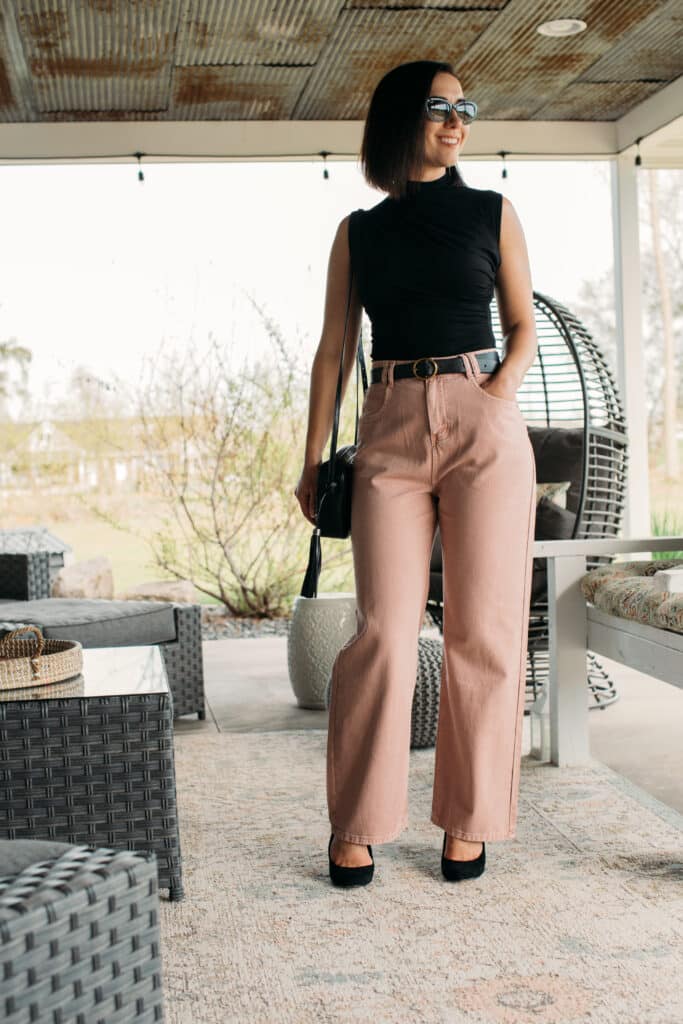 Based on the Chicwish size chart, I ordered a size small. I was in between a small or medium based on the size chart, but I'm glad I opted for the small, the medium would have looked too baggy.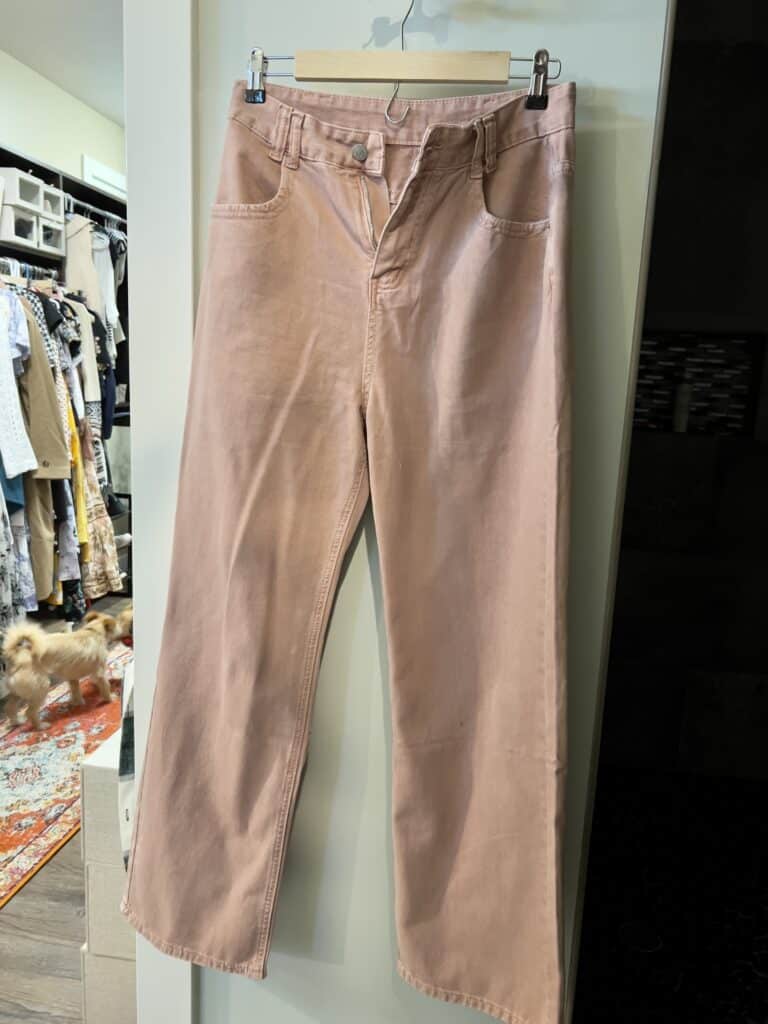 Initial Verdict: I would venture to say these are the most comfortable jeans I currently own. I'm excited to try styling them with more outfits. I would also be interested in ordering more jeans from Chicwish based on this experience.
RUCHED DETAIL SLEEVELESS TOP IN BLACK
This top is also a new one from Chicwish! It's the perfect fitted top for tucking into pants and skirts. I also ordered a size small in this one. The size chart was kind of weird for this top, though. I looked like I could have been anywhere from an XS-Large based on the measurements.
The small fits, but it is very fitted. The neck opening is also very small. I was worried my big head was going to get stuck in it! Fortunately, it is quite stretchy and forgiving. If you're not a fan of such a fitted look, I think you would be ok with sizing up in this top.
Initial Verdict: I like this top a lot! I should have probably sized up one size, but it makes for a great top to tuck into pants and skirts. Plus, it's quite stretchy.
BRANCH PRINTED FLUTTER SLEEVE FAUX-WRAP DRESS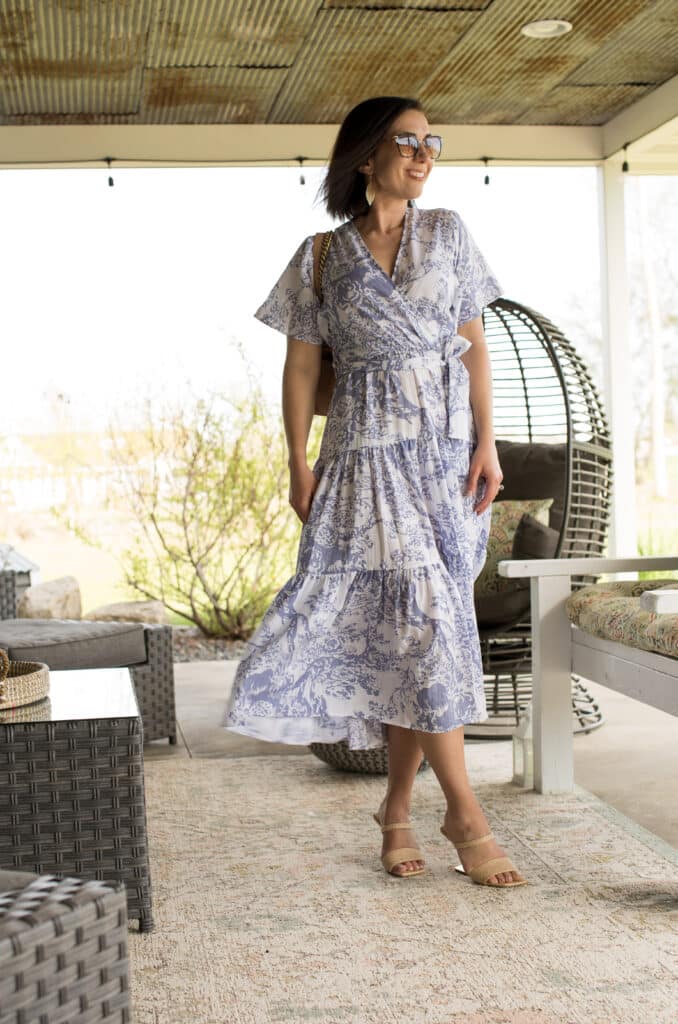 Now this dress is my jam! I am obsessed with this one. This one reminds me of the dress I wore to Giraffe Manor (above), it is very romantic and feminine. I also think this one looks more expensive than its price tag. It's super comfortable and not overly see-through either.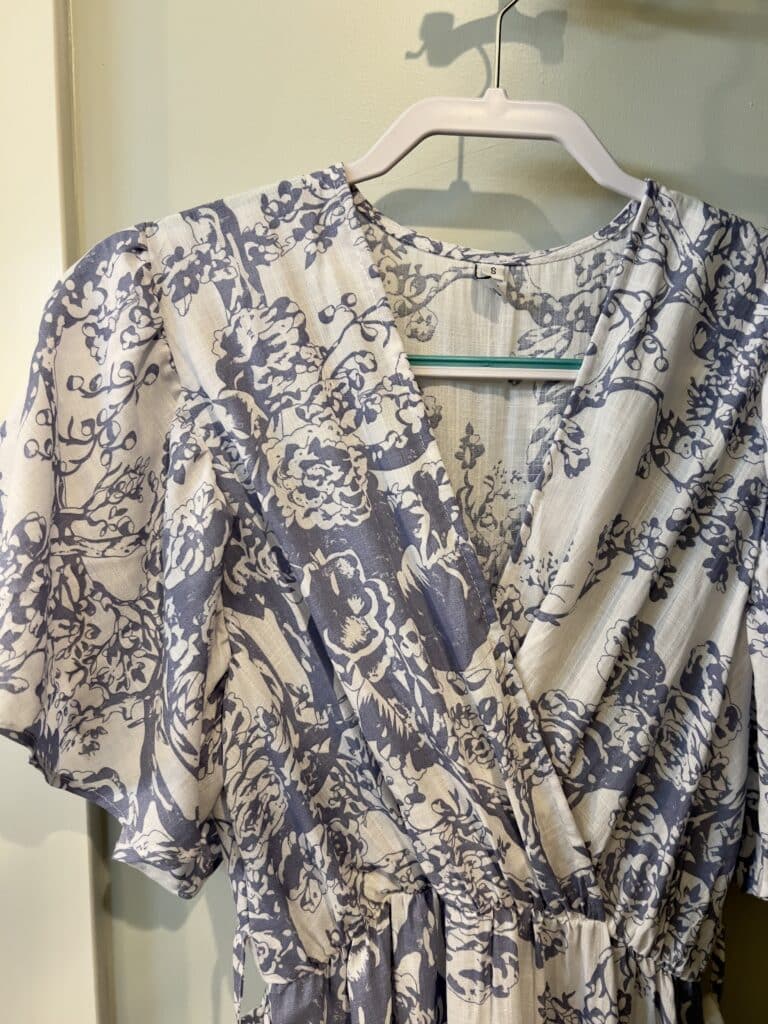 This one I also ordered a size small in, and it fits very well. Go off your bust size for this one as the waist is essentially adjustable with the belt.
Initial Verdict: This is likely going to be one of my most worn dresses this summer. It's very comfortable, and I love the way this one looks and fits. It'll look great for a variety of events and is easy to dress up and down based on the shoes you're wearing. There's a similar version of this dress that's a lemon print that I may have to order as well…
OPEN BACK HOLLOW OUT KNIT COVER-UP IN WHITE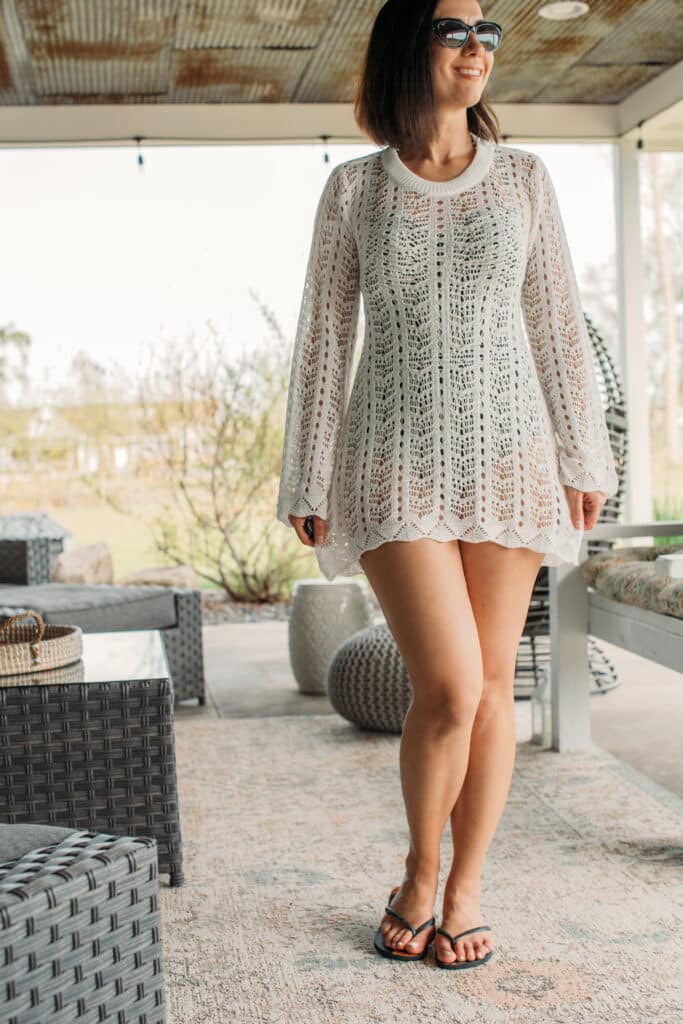 This is a really cute swimsuit cover-up. However, the long sleeves and material make it a little bit toasty to wear on an especially hot day (which we have actually been having in Wisconsin lately).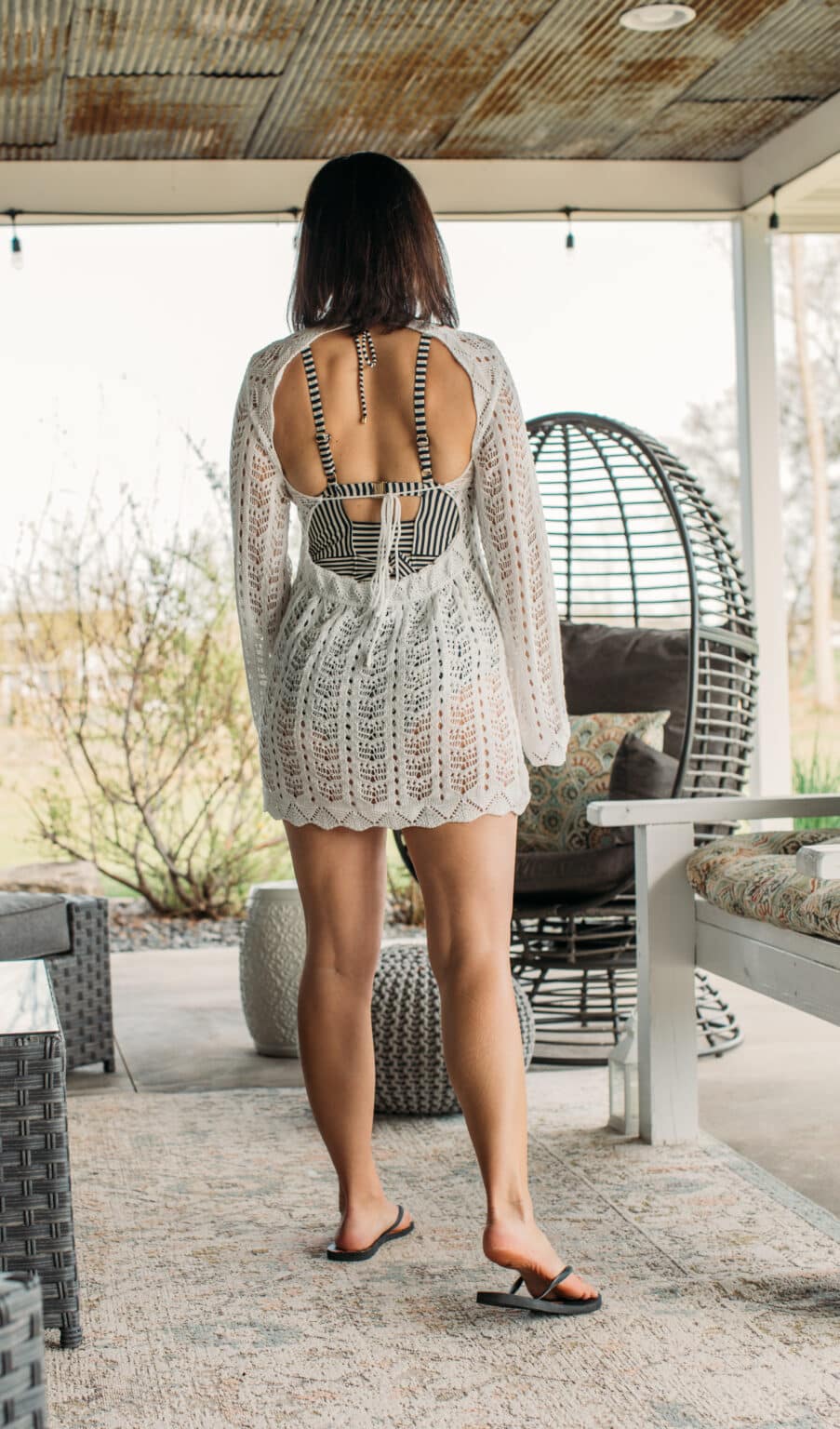 The back of this cover-up is also very cute, but it is super difficult to tie and untie without assistance (at least it is for me). I have to enlist my husband for help with it!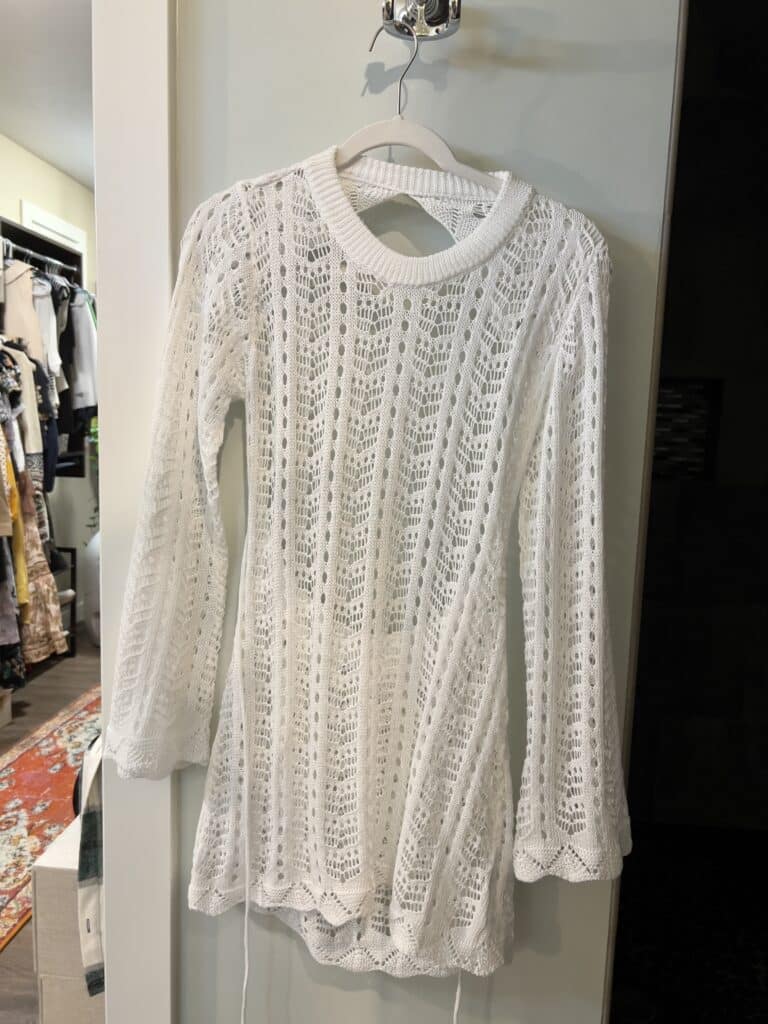 Initial Verdict: This is a super cute cover-up. It is also very well made. However, it isn't the most comfortable cover-up to wear on a blistering hot summer day.
Is Chicwish Legit? My Verdict on Chicwish
If you Google this question you are going to get a lot of different very polarized answers. Some people seem hellbent on Chicwish being the absolute worst company in the world and others think this site is the best thing since sliced bread.
In my experience? I would say yes – Chicwish is an absolutely legit company that is not trying to scam you in any way shape or form. Sure, some of their items are less than amazing quality, but, overall, I am pleased with the quality and style of the items I have. They also have relatively affordable prices for their items.
Things to note, though, with Chicwish – outerwear and tops seem to be where they excel. Skirts are a bit of a mixed bag, but fortunately, returns are free. Dresses and earrings are other things I have had really good luck with so far. Pay attention to their sizing charts for each item, though, as sizes vary!
I will personally be ordering more clothing from them again, as I have my eye on a couple more tops and a dress for my upcoming trip! I also very much appreciate them wanting an honest review of their company and not just a fluffy advertisement. There are VERY few companies that are interested in brutally honest reviews – so, I say kudos to Chicwish.
Have you ever ordered from Chicwish? If so, what was your experience like? Let me know in the comments! Also, please reach out with any questions you may have in the comments as well.
Again, thank you to Chicwish for partnering with me on this post. Obviously, all opinions are my own, and I am never compensated for a positive review.