Is Temu Legit? Honest Temu Review With Photos: MUST-READ Before Ordering
Wondering if Temu is legit? This post is my honest review of Temu. I'm breaking down their product quality, what their shipping is like, their return policy, and more…
Temu is a very hot topic right now with its "Shop Like a Billionaire" Super Bowl ad and incredibly low prices. This shopping app is taking the world by storm and giving Shein and Amazon a run for their money as the most downloaded app in the United States.
With many of Temu's most popular items costing less than $1, it's hard to believe this website/shopping app is legit. This Temu review post is uncovering whether or not Temu is legit and if it is even safe to shop with Temu. I ordered a variety of clothing and other random items, such as rugs, dish rags, and even a traveling safe to see if Temu lives up to the hype.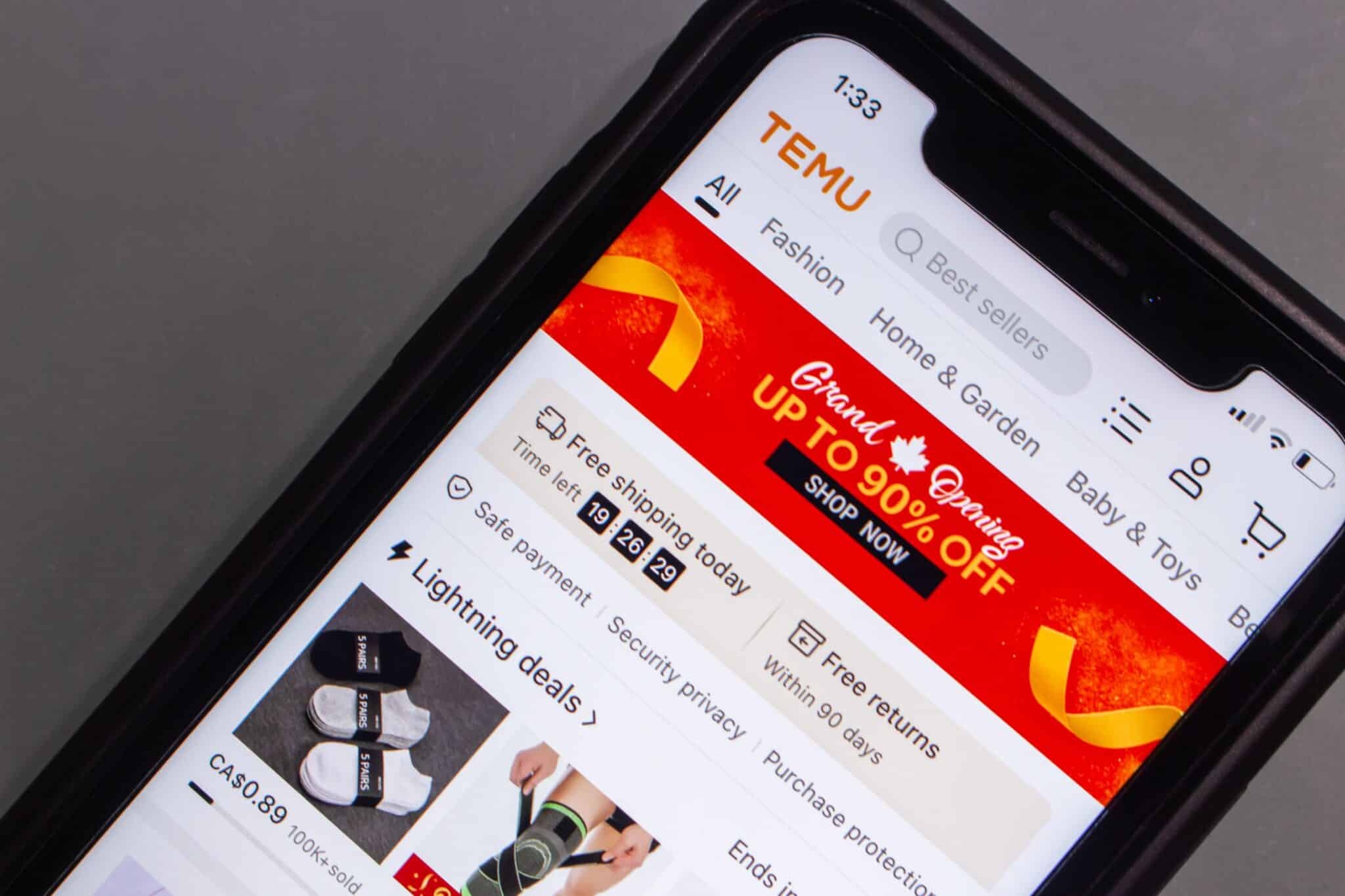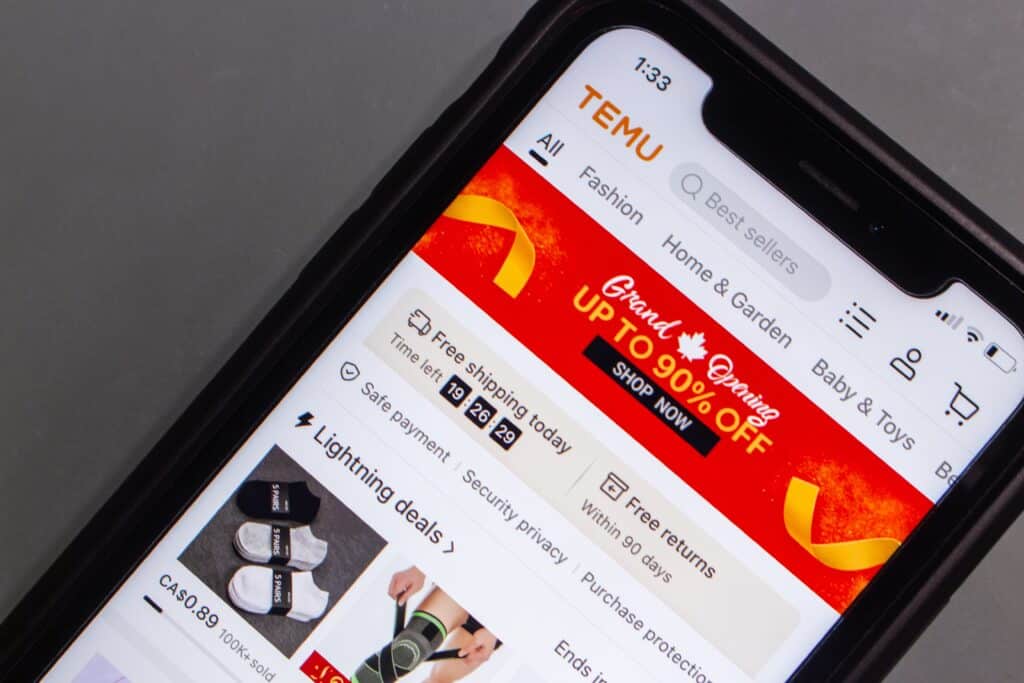 *Disclosure: This review is NOT sponsored by Temu. I bought the products myself for the purpose of this review. However, some of the links used in this post are affiliate links. Meaning, if you click a link and make a purchase, Have Clothes, Will Travel gets a very small commission at no extra cost to you. Thank you for supporting the brands that make this blog possible!
What is Temu?
If you haven't heard of Temu yet, it's an online marketplace for extremely cheap consumer goods that are typically shipping directly from warehouses and factories in China.
What this means is that Temu is not actually "making" any of the products it sells. It's just a place for vendors to sell their items, and then Temu takes a cut of the sale for hosting the product on their website. It's similar to Amazon or Etsy in that sense.
And while the products are almost all made in China, the company itself is headquartered in Boston, Massachusetts. Its sister company is Pinduoduo, which is in hot water for containing malware in its app and was removed from Google Play. However, this is not the case with the Temu app.
Temu launched in September 2022 and became one of the most downloaded apps in the U.S. by the end of the year.
You can find just about anything on Temu's website, from nail polish to spatulas to dresses and electronics. It has a WILD selection of stuff.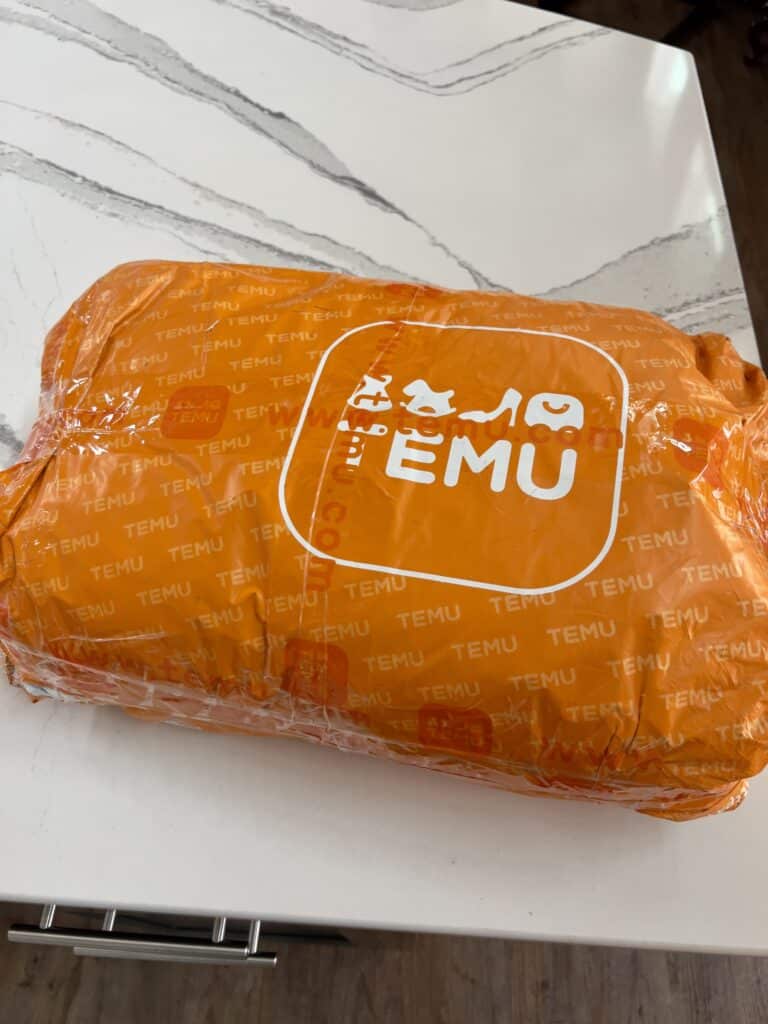 My Background With Temu
For the purpose of this review, I ordered a dress, workout clothing, a sweatsuit, pajamas, dish towels, rugs, and even a document safe. While that sounds like quite a bit of stuff, my order total was just over $100. So, the prices are ridiculously inexpensive.
I've been wearing and using the products for a couple of months now to see how well they hold up with some wear and trips through the washing machine.
Below is everything that I will cover in this Temu review.
Review of Temu – My Honest Experience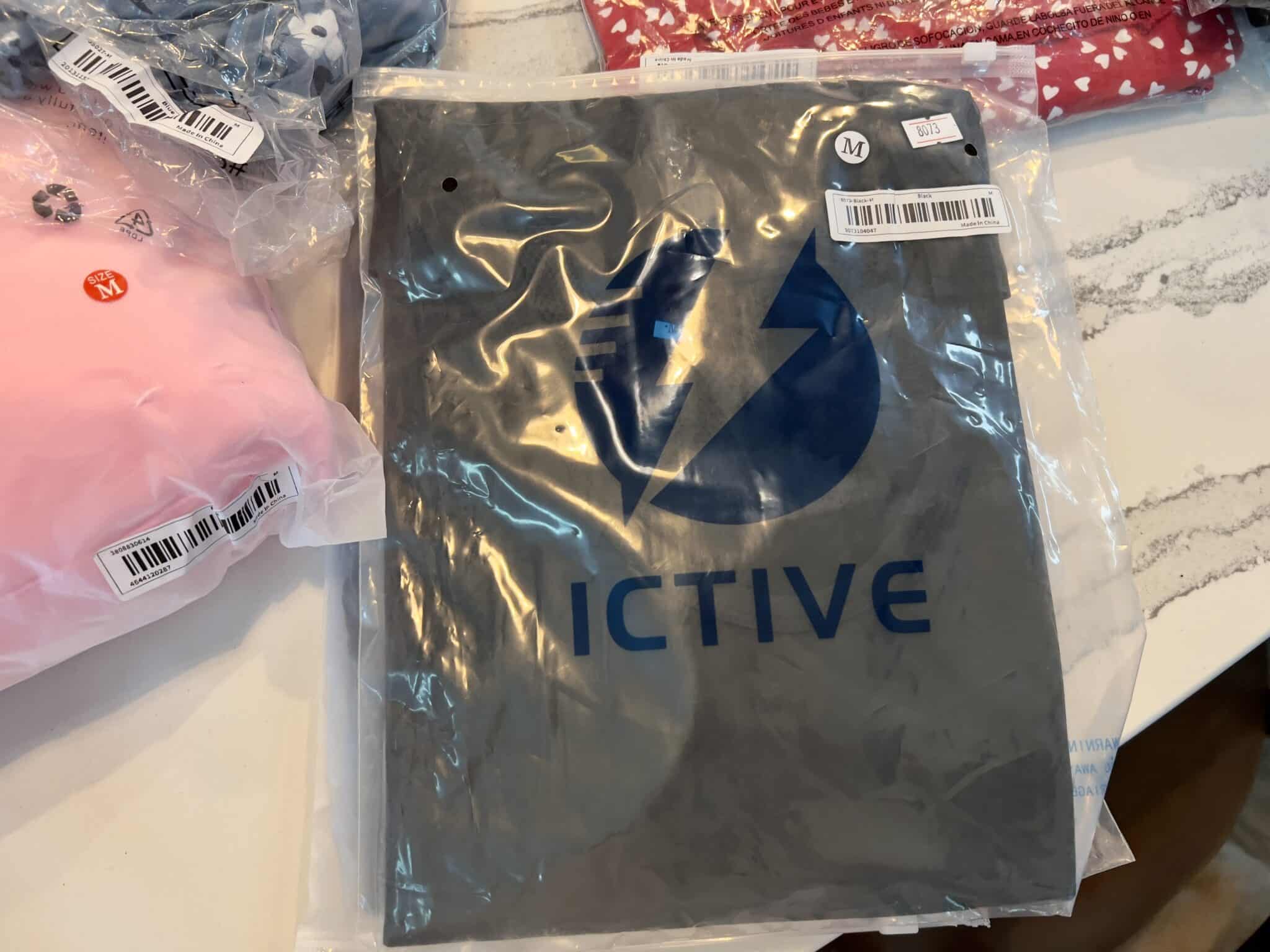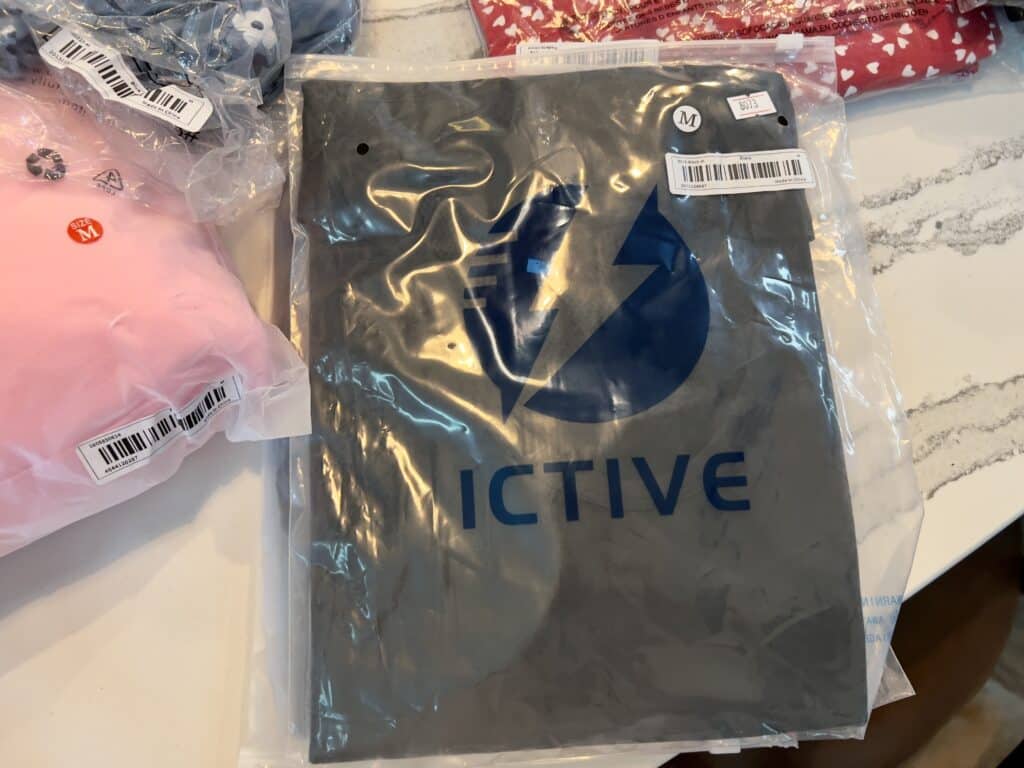 How Fast is Temu Shipping?
In my experience, it took Temu 3 days to process my order. This means it took 3 days from the time I placed my order until it shipped from the warehouse.
I used Temu's Standard Shipping because this is free. Temu does offer Express shipping for an additional fee.
The shipping information did not say where exactly it shipped from, just that it was an "international" destination. It then took exactly 7 days to ship to my address in the United States from somewhere "international".
So, my order took exactly 10 days to reach me from the time I placed it. This was also spot on for the shipping estimate that Temu had provided me when I placed my order.
Temu Customer Service and Returns
Overall, I was pleasantly surprised with the items I received from Temu. However, there was one dress that was pretty bad quality, even for its affordable price tag of $15. The stitching was coming undone and there were threads everywhere.
I decided to try returning the dress for that reason. I took a few photos of it and started filing the return on Temu's website.
Once I submitted the return, it only took a few minutes for Temu to accept and begin issuing me a refund. The money went back to my Paypal account by the end of the day!
Temu also told me to keep the dress instead of sending it back to the vendor.
Now, that likely won't happen with every return. I would assume, at least. However, even if I had to send the dress back the Temu website states that, "Return shipping is free on your first return for EVERY order within 90 days from the date of purchase." That is a very generous return policy!
Overall, my experience with Temu returns was really positive. The online form to fill out was very straightforward and the processing of it was very fast.
Typically companies like this do not have such a good return policy. I usually enter into it with the thought that I will be stuck with whatever I order (like I was with LightintheBox). However, that was not my experience with Temu!
Temu Clothing Quality and Sizing
I will briefly share my thoughts on the items I ordered from Temu below. However, as I said above, Temu does not actually make any of the items it is selling. These are all different vendors selling items on this digital marketplace. So, sizing for clothing items will likely vary from one item to the next. It will be really important, if you are ordering clothing, to know your measurements.
Note: For my order, though, I ordered my normal size "medium/6" in everything. Overall, I would say the items I ordered were all true to size, and the sizing chart did not vary as widely as some Chinese brands.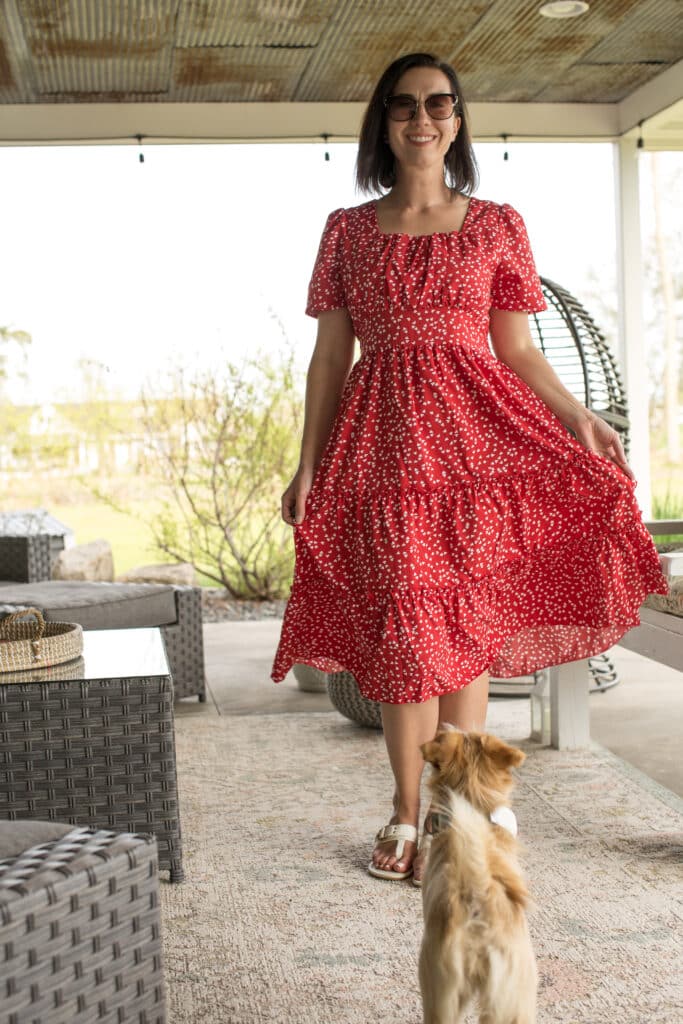 Heart Print Midi Dress by Adress
This dress from Temu is sold by "Adress." As I mentioned above, this was the one item I wasn't impressed with, even though it was only about $15. The material feels like a plastic bag and the stitching was all wonky. It's pretty poor quality.
That said, this is a dress that is true to size. I'm normally a size medium, and that is what I ordered in this dress. It fits very well!
I do think the color and the print are cute, and it does photograph really well. Overall, it's not the worst item I've ever ordered online, but I am happy I was able to get a refund for it.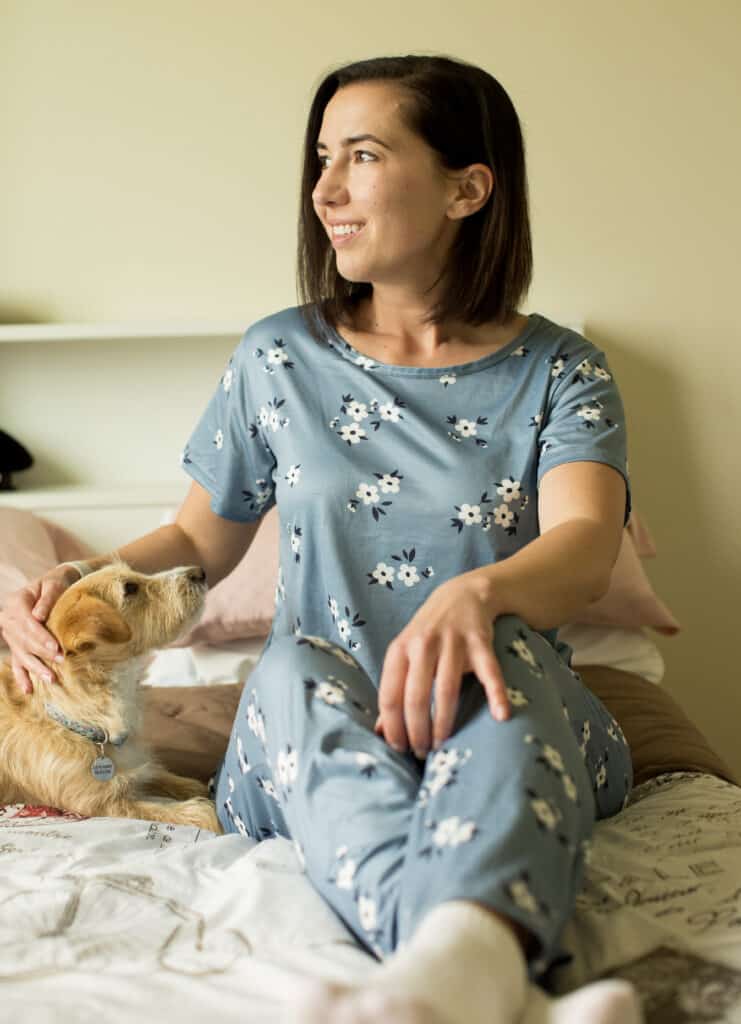 Cute Print Loose Pajamas by Kasmi Fashion Pajamas
These pajamas did not cost even $7, and for that price, I am beyond impressed with them. They are soft and cute, plus they fit really well. I've worn and washed them around 6 times since they arrived, and they are holding up just fine with no visible signs of wear.
I have a couple of similar sets of pajamas to these that I bought from Shein years ago. I would say these pajamas from Temu, though, are better quality.
The sizing of these is also true to size. I, again, ordered a medium and they fit great. I will say that I could do with the waistband being a little looser, so ordering up a size, if you prefer a baggy fit, would be a good idea.
This pajama set does come with a sleep mask too, and I must say that is terrible quality, and I will never use it. But the pajamas themselves are quite nice. I would be interested in ordering more pajamas by Kasmi Fashion Pajamas via Temu.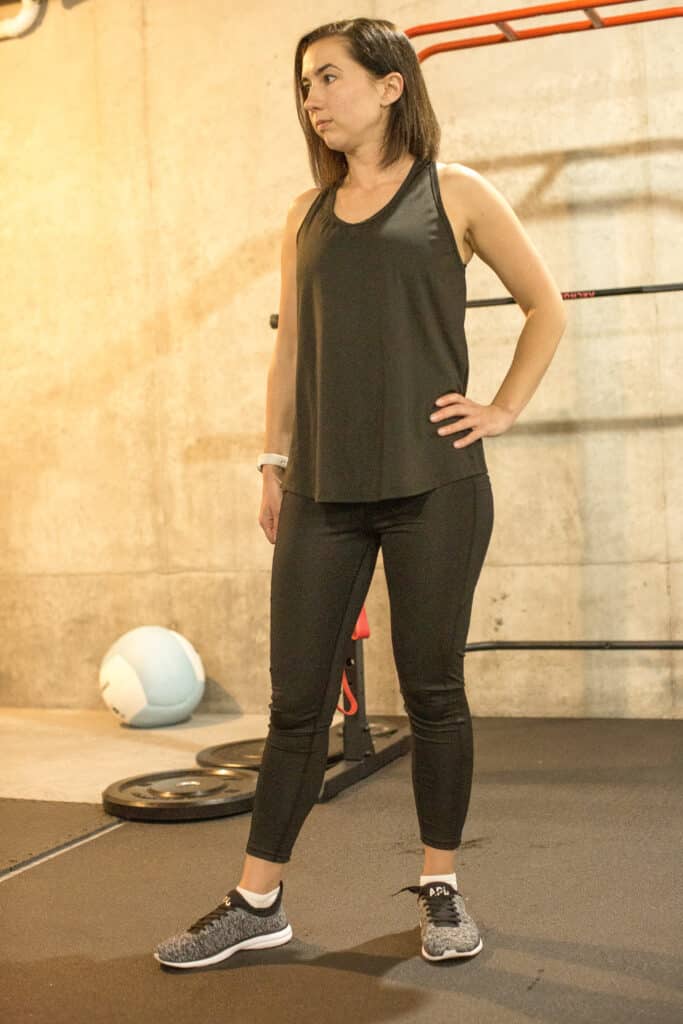 Solid Color U-neck Sleeveless Sports Tank Top by ICTIVE
For less than $10, this is a perfectly fine sporks tank top. The sizing on this one though was a little weird. I ordered my normal size medium, but this is a weirdly wide top. I probably should have sized down for this one.
It is comfortable for workouts, though, and is holding up just fine in the wash. I wash all my workout clothing on the machine's "heavy" cycle, so it's going to have to be tough to survive with me! So, far, this top is doing just fine.
Personally, though, I like Shein's Icyzone activewear better. But it is a few dollars more expensive.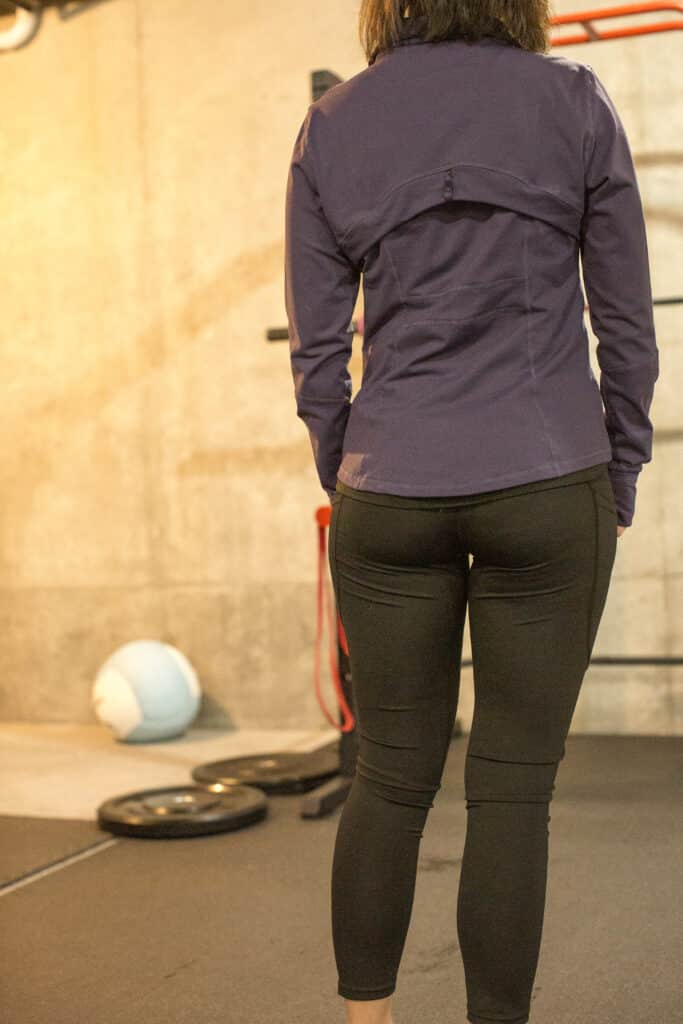 Thermal Sports Track Jacket by QUALICOS
This is the most expensive item I ordered from Temu. It was just under $30. I really like this track jacket, though!
It is super comfortable and is actually designed quite well, even though it is still a relatively inexpensive jacket. I've been using it for morning runs and to wear to the gym until I'm done warming up.
It's not quite as fitted on me, though, as the image on the website. It's kind of baggy through the midsection. It's not the end of the world, but I do like my exercise jackets to be a little more fitted. I think sizing down in this jacket, though, would make it too small for me.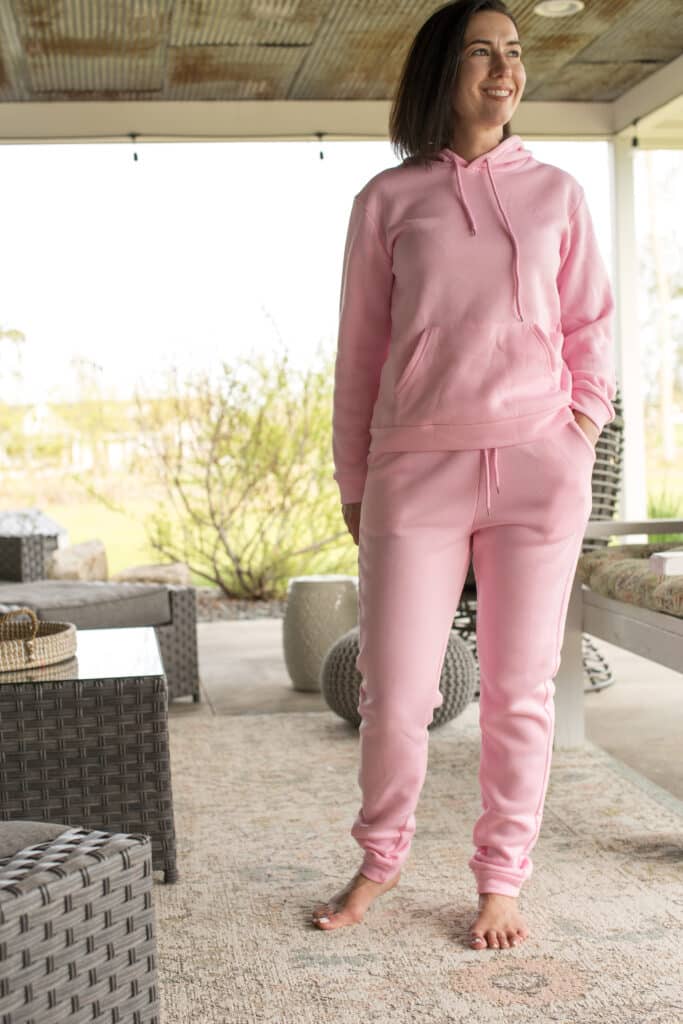 Casual Drawstring Pantsuits Two-piece Set by LovelyWholeSale
I ordered this sweatsuit by LovelyWholeSale because it was the "most popular" item on Temu at the time I placed my order. I was curious to see what the hype was with this sweatsuit… plus, I'm always in need of more loungewear.
This sweatsuit looks exactly like the photo and is, again, true to size. So, no complaints there.
I mean, it is hard to knock a sweatsuit that only cost $15, but overall, I'm not overly impressed with this sweatsuit. The inside is soft, but it doesn't breathe at all… so, it's not very comfortable. I feel as though I'm suffocating when I have it on.
I really don't think this is going to last very long either. It feels as though it will disintegrate after a few more washes. Plus, it is already starting to pill after only a few wears and washes. I'll personally be avoiding LovelyWholeSale items going forward.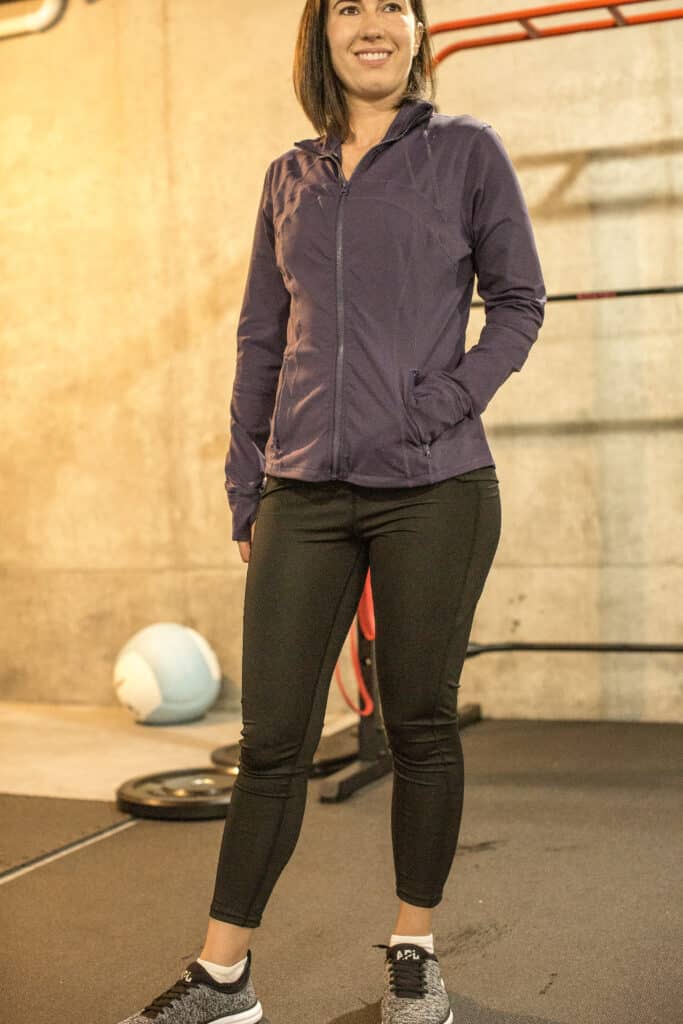 Women's Wide Waistband Sports Leggings by Jia Zhen
I had ordered some $8 leggings from LightintheBox (another fast-fashion platform) for a recent review that were of horrible quality. I didn't have especially high hopes for these $6 leggings from Temu… but they proved me wrong!
These are comfortable to wear, plus, they have a usable pocket. Again, these are true to size. So, far, they are holding up just fine in the wash and appear to be quite good quality!
Are these my favorite exercise leggings? No, but for the price, I am really happy with them.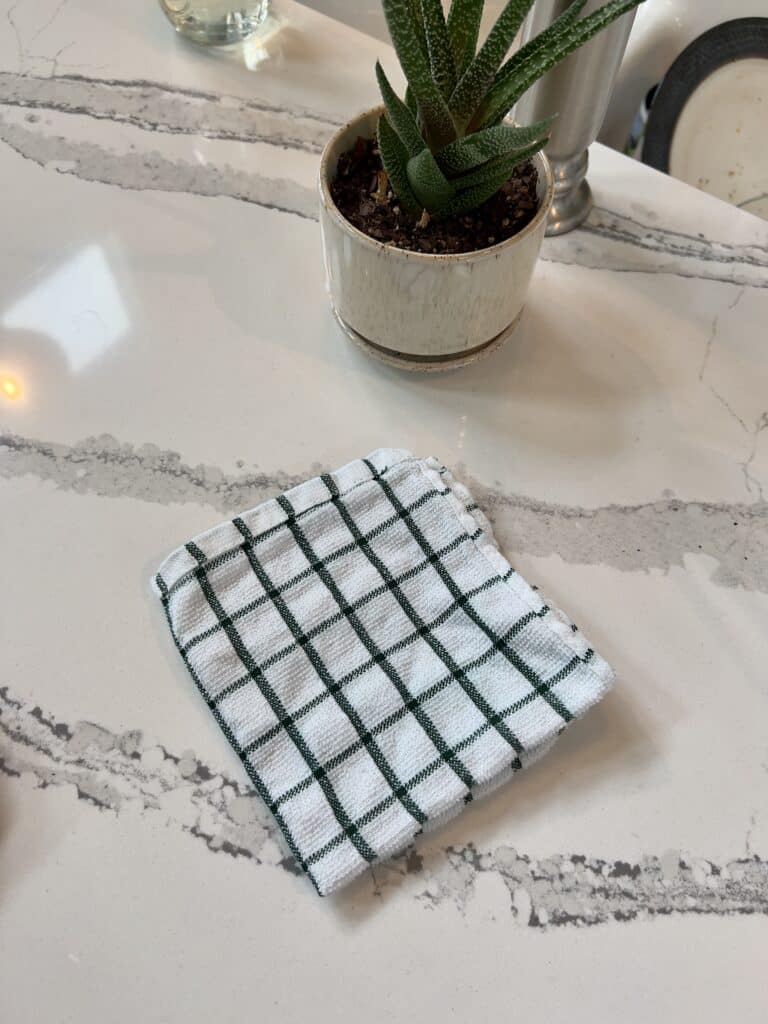 Dish Cloths Set by Home Brand Discount
I was also needing some more dishcloths for the kitchen, so I added this set to my cart before I checked out. I don't have any strong opinions about dishcloths, but this set of 2 for $2 is more than fine quality and appears like they will hold up for many uses/washings.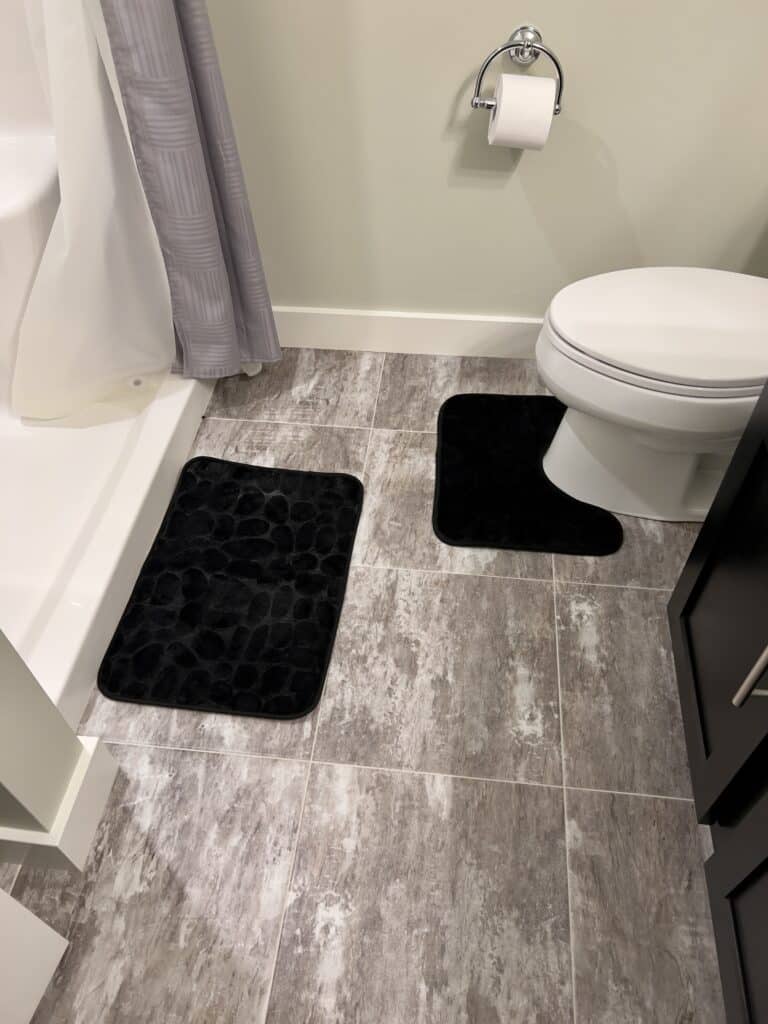 Black Stone Pattern Bathroom Absorbent Non-slip Floor Mat by huaji
This bathmat has been washed in my washing machine a few times now. I have it in my basement bathroom. It's holding up just fine, and for $3, I am VERY happy with it. I ordered it because it looks similar to a $35 mat I ordered from Amazon. Now, of course, the Amazon mat is better quality, and looks nicer… but this Temu mat is a perfectly good alternative (or dupe, if you will).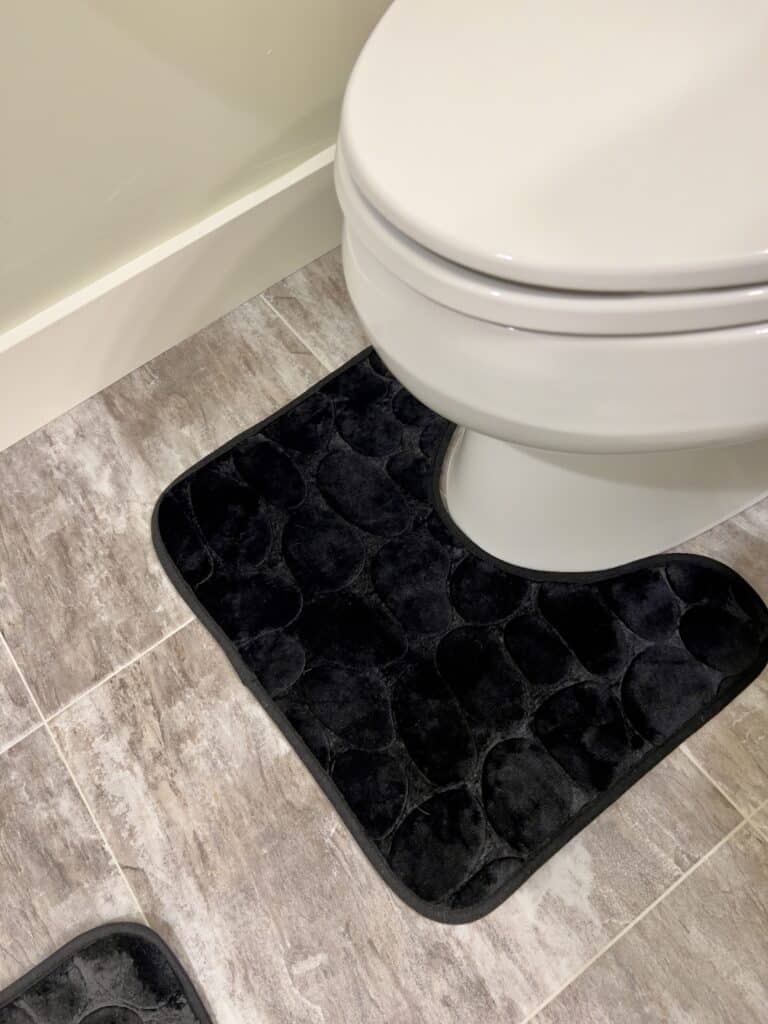 Comfortable Cobblestone Toilet U-Shape Rug by JIMITE
The same goes for this Toilet Rug by JIMITE. No complaints from me for only spending $2 on it! Plus, it can be thrown in the washing machine without any issues. I've washed it a couple of times now.
Fireproof 3-Layer File Storage Case With Water-Resistant Zipper
I am not sure if this is actually fireproof, but it looks like just the photo, and at the very least, it keeps our important documents organized. This is definitely a step up from having them shoved in a drawer with a few folders. I don't foresee myself using this for travel, but I can see if you were traveling with a family or large group how this could be handy to keep everyone's documents in the same place.
Is Temu Legit?
Temu is not Better Business Bureau accredited, and it has a customer rating of C+. Most overseas websites like this are not BBB accredited and typically have a rating of an F. Temu is also actively responding to comments on the BBB website – which most sites like this do not do.
That being said, I would say that Temu is indeed legit, as this post has shown with additional details and photos. You will get the products that you ordered without issues, and Temu has a good return policy.
The items I received looked like the website photos and arrived in the estimated timeframe provided by Temu.
As with any "cheap site" like this, though, expectations will need to be adjusted. Many of these items only cost a few US dollars, so it's not going to be top-notch quality. However, keeping in mind the price, my experience with the products listed on the site has been positive.
Note: Temu does have "Temu's Purchase Protection Program." This states that you will get a full refund if your item doesn't arrive, arrives damaged, or isn't as described. However, I also recommend using a credit card or your Paypal account to pay for your items from Temu or any website like this. That is because these payment methods will offer you another layer of protection if you do not receive your item.
My Verdict on Temu
Overall, my experience was positive with Temu. I would be interested in continuing to order from this app/shopping site. Unlike cheap shopping sites like LightintheBox, I do recommend Temu if you are looking for inexpensive items.