What to Wear in Aswan (for the Ladies)
Wondering what to wear for your trip to Aswan, Egypt? This post will explain!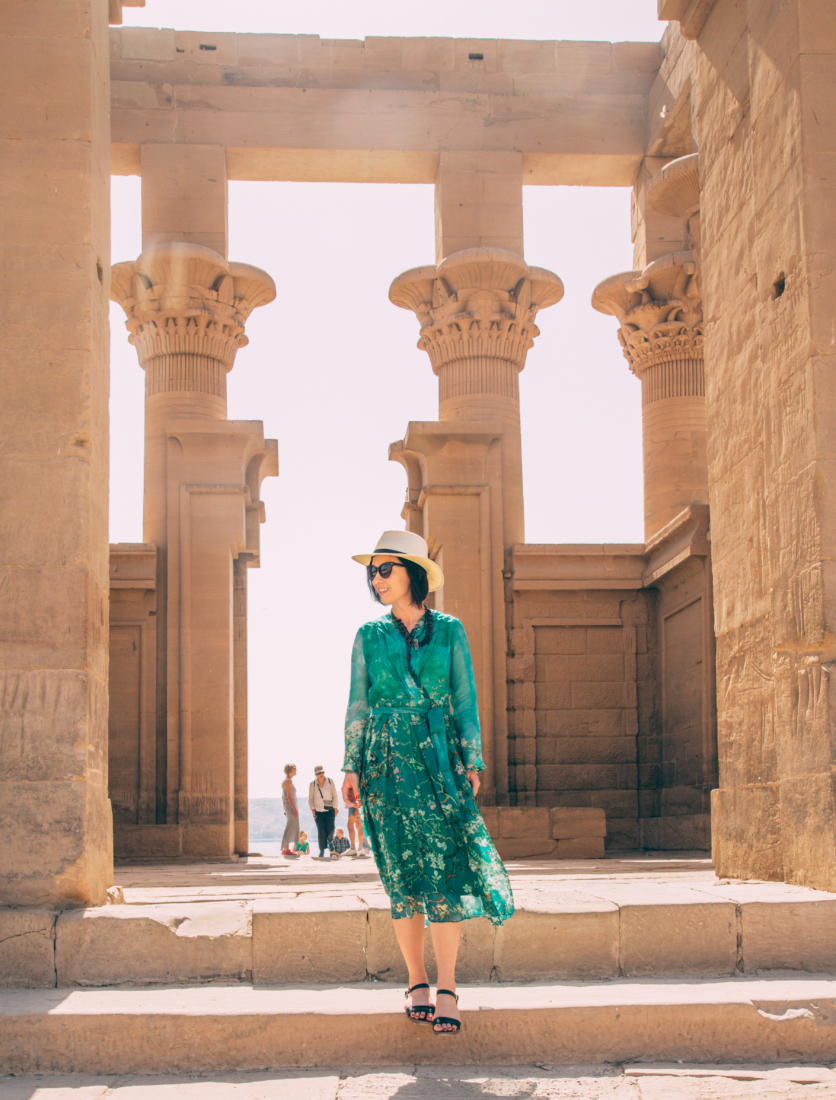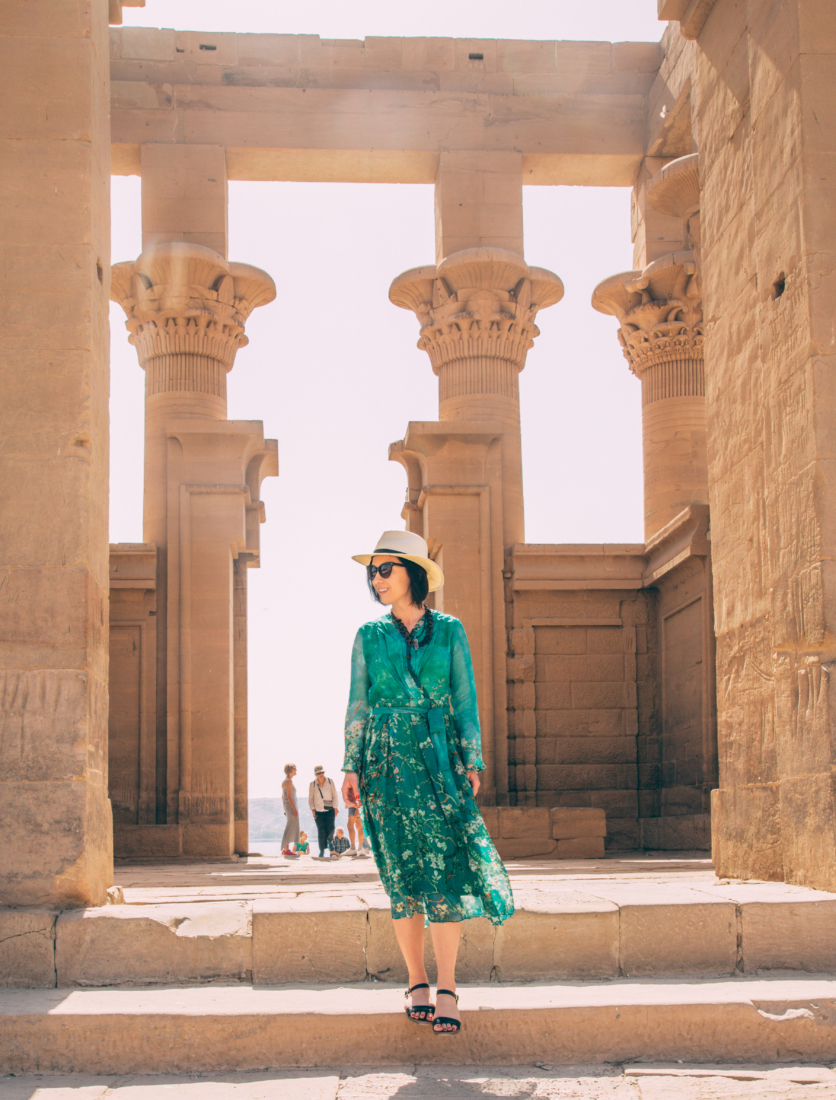 Aswan, like most cities in Egypt, is incredibly HOT and filled with amazing places to see. The only difference in Aswan is, thankfully, it is a bit breezier here. (How else are you supposed to sail the feluccas?)
So, as you've probably noticed by now – the theme of dressing in Egypt is to be comfortable but also covered. Again, Egypt's population is mainly Muslim, so it's considered good manners to dress conservatively. This means no cleavage or tight clothing, your knees should be covered and so should your shoulders. (I'm going to keep putting this in every outfit post I write because I saw SO many ladies who were unaware of this while I was in Egypt.)
*Note: I was here during spring – if you are visiting during winter, the weather will likely be more comfortable!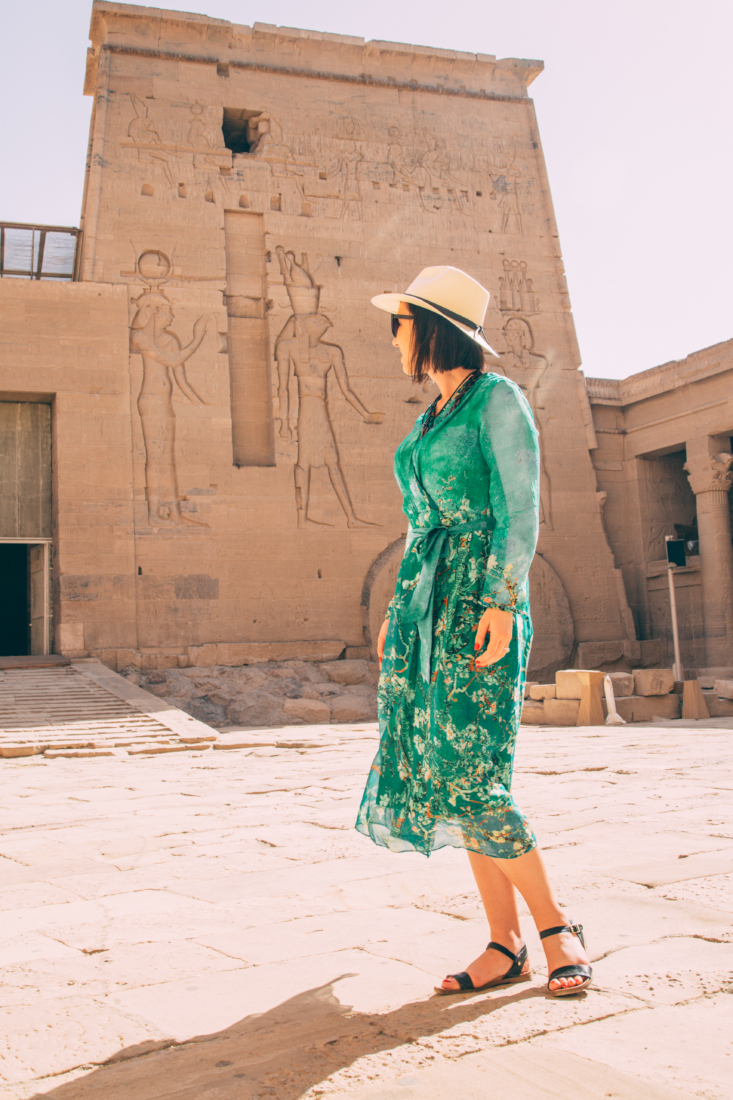 I also have found that being more covered is more comfortable anyways when you're dealing with the incredibly hot sun in Egypt. Luxor was the hottest stop overall on our trip. However, visiting the Unfinished Obelisk in Aswan at around noon was honestly the warmest part of our entire trip! The sun was relentless, I was grateful to be covered and wearing a hat!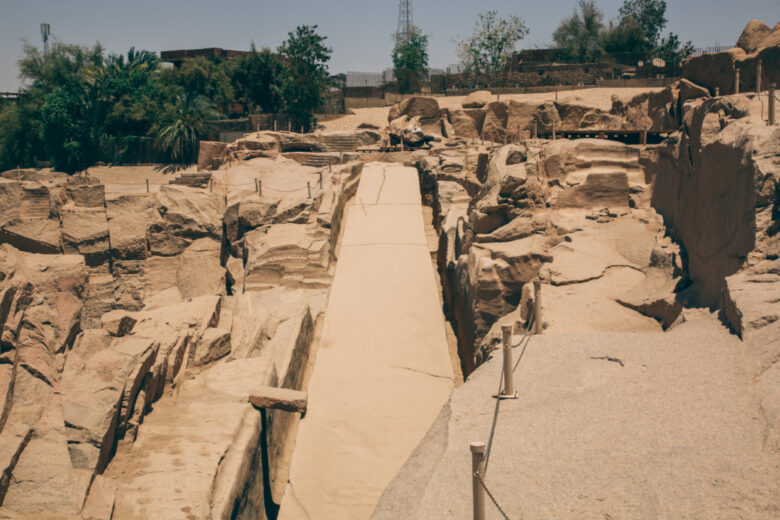 Now, I'm a dress person. I feel more comfortable wearing a dress and, of course, I like the way they look. This dress I'm wearing is 100% silk and was one of the best dresses I brought along for this adventure. I don't own too many silk pieces, but that most certainly needs to change. I always thought of silk as being a "fancy" fabric. And a silk dress should be worn to a luxurious event and cost a fortune.
*Not a fan of dresses? Click here to see my Egypt travel outfit featuring comfy hiking pants & a button up.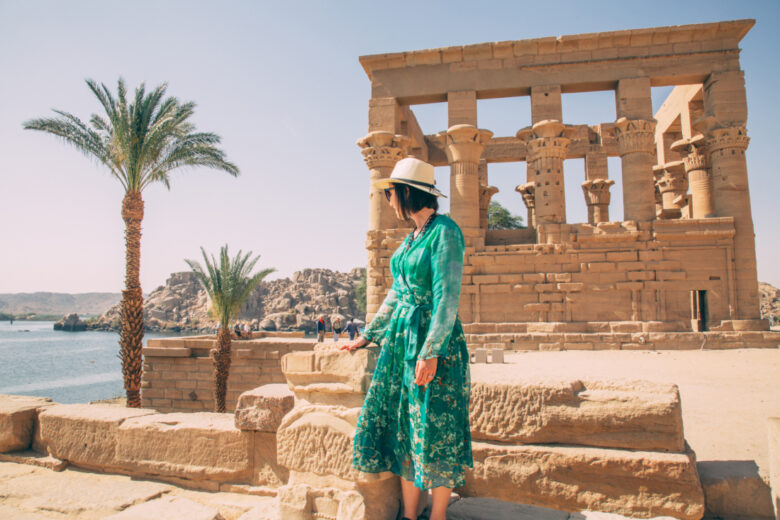 However, that's not true! Silk is moisture-wicking and breathes so well. It's great for a day of exploring as it will help to keep you cool. I was so comfortable wearing this dress out and about at the sights in Aswan. This dress is from my friend's over at Stylewe and most of their silk dresses are less than $100. (Click here to check them out.) Unfortunately, this exact dress is no longer available, but I've linked to some similar ones below.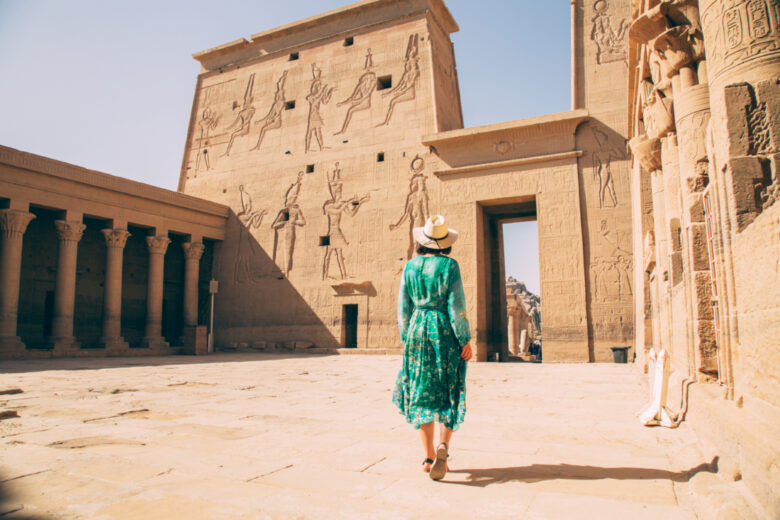 Again, this hat and these sandals were worn nonstop on this trip! I'm so glad I invested in comfortable sandals and also a hat. (I only got sunburned on the one day it was too windy to wear my hat!)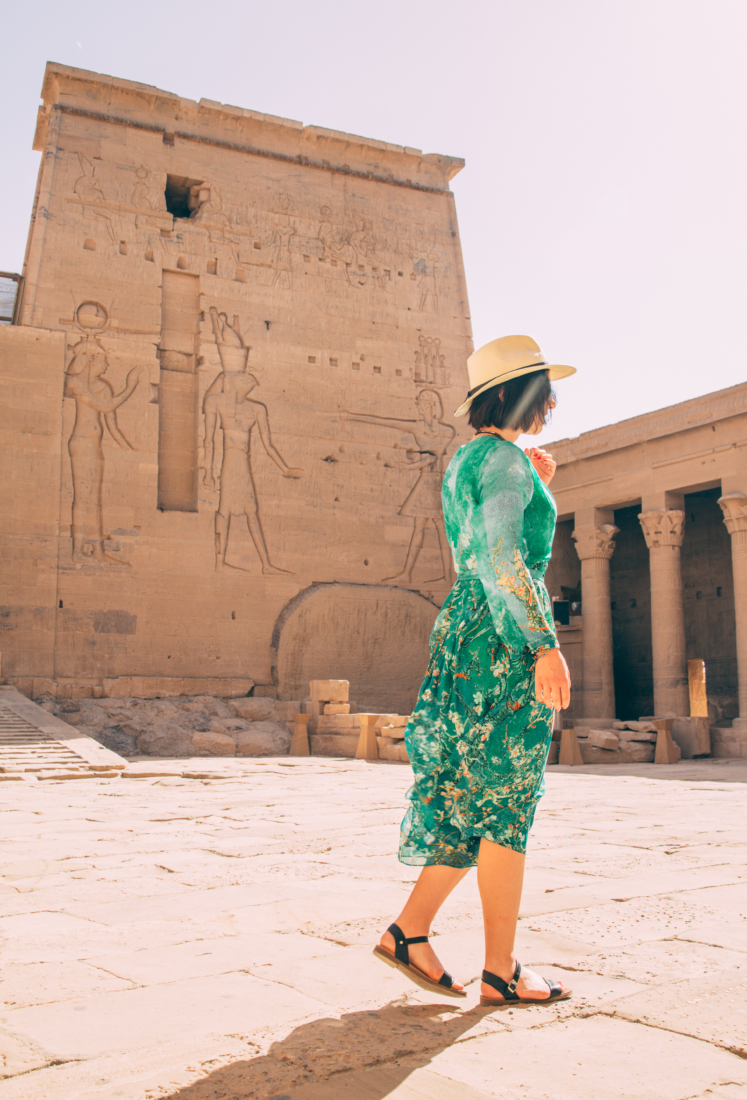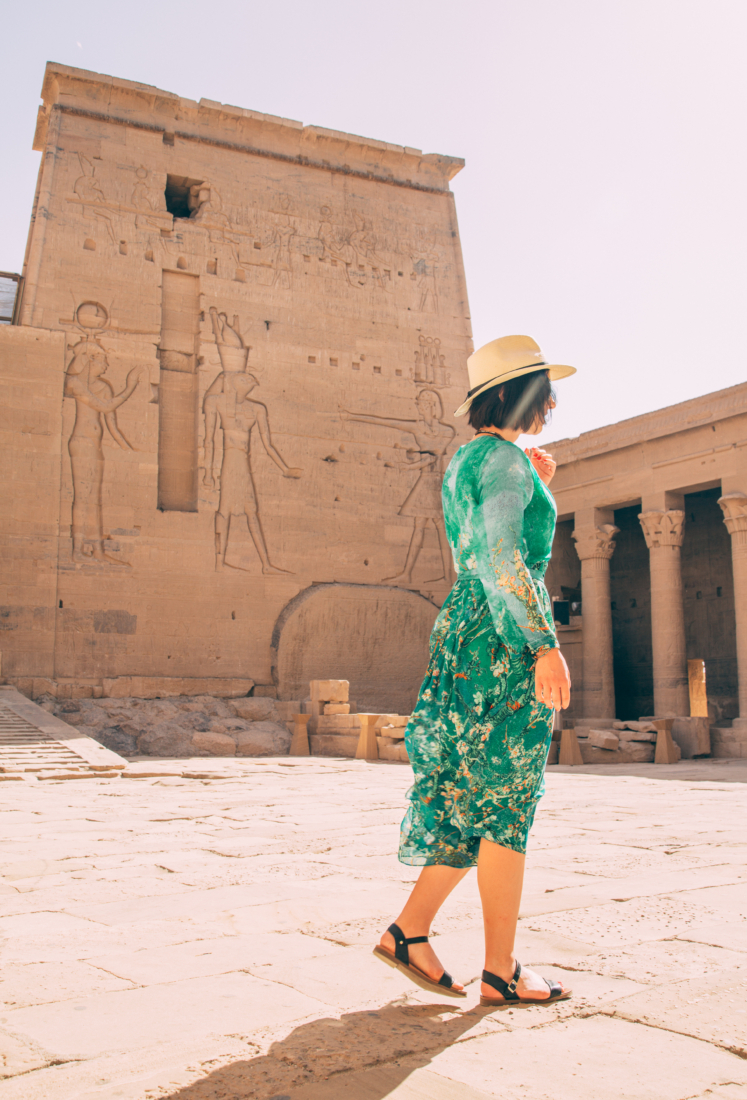 Looking at these photos too, I can't get over how swollen my feet and ankles were for this trip! Thankfully, these soft leather sandals expanded with my growing feet and were still comfortable after they eventually returned to a normal size. (I think this had something to do with the heat and slight dehydration I had going on for most of the time I was in Egypt.)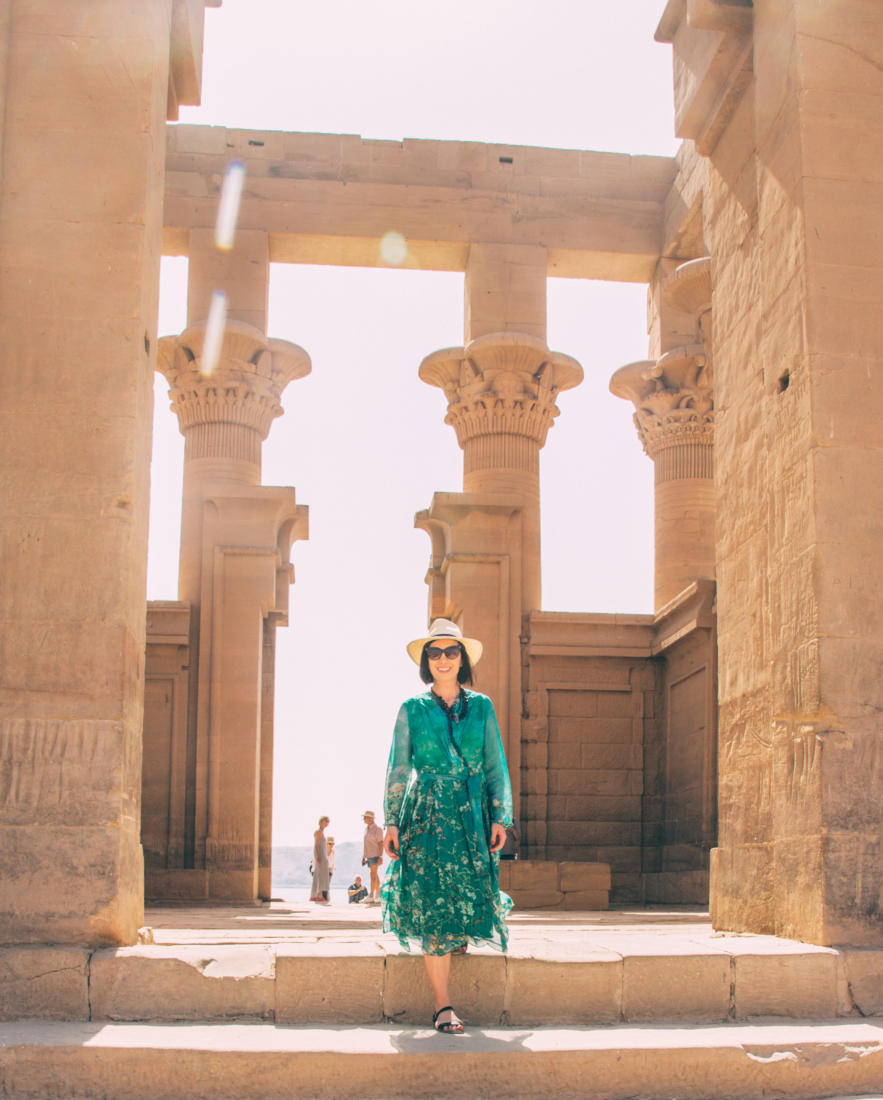 *Did you get a chance to read my post 5 Cool Things to Do in Aswan, Egypt?
*Click here to see all my blog posts from Egypt.
*You can also check out my entire packing list for Egypt as a woman.
*Also see my itinerary for how to spend 7 days in Egypt!
Are you a fan of wearing silk dresses for the heat? Let me know in the comments!
Where to find it:
Dress: c/o* Stylewe (Sold Out. Similar here )
Sandals: Steve Madden
Hat: Nordstrom (Similar here & here)
Sunglasses: Old (Similar here)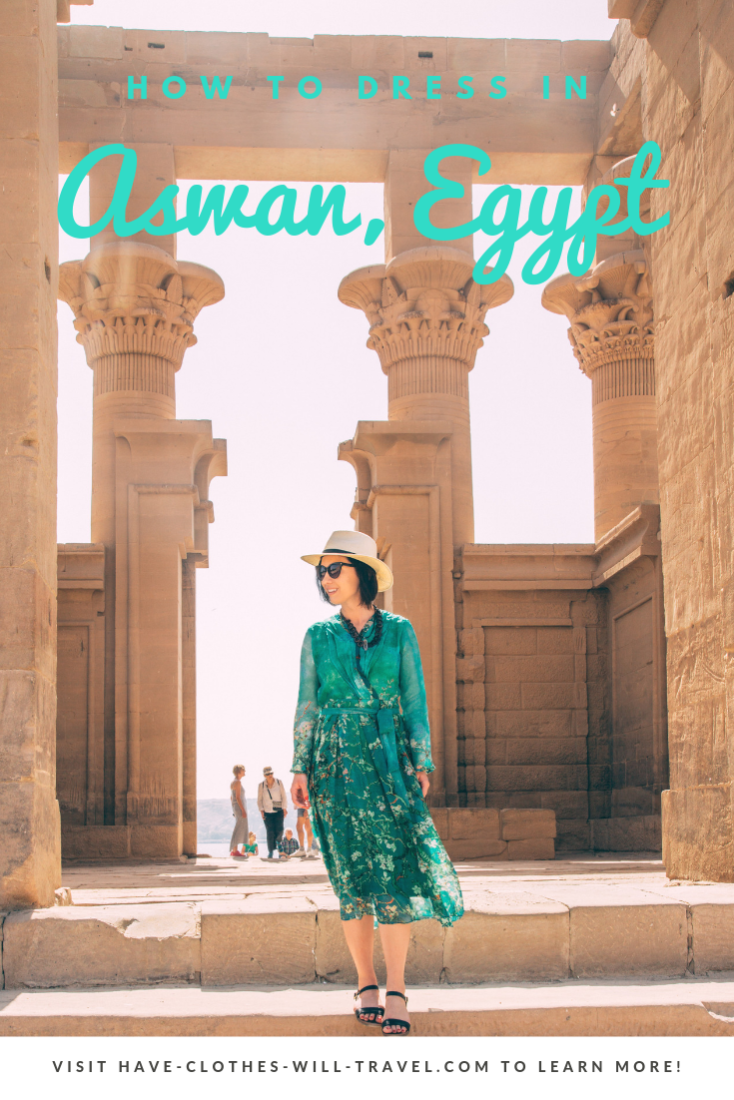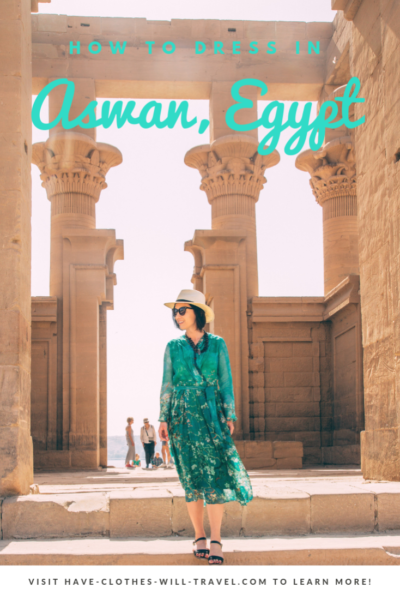 *Disclosure: some of these links are affiliate links. Meaning, if you click a link and make a purchase, Have Clothes, Will Travel gets a very small commission at no extra cost to you. Thank you for supporting the brands that make this blog possible! I am also a participant in the Amazon Services LLC Associates Program, an affiliate advertising program designed to provide a means for us to earn fees by linking to Amazon.com and affiliated sites.
*c/o = courtesy of, meaning the company gave me the product to be used on my blog, and I did not pay for it. All opinions are my own, and I am not being compensated for a positive review.