Bracelet or Necklace? You Decide! Featuring Lizzy James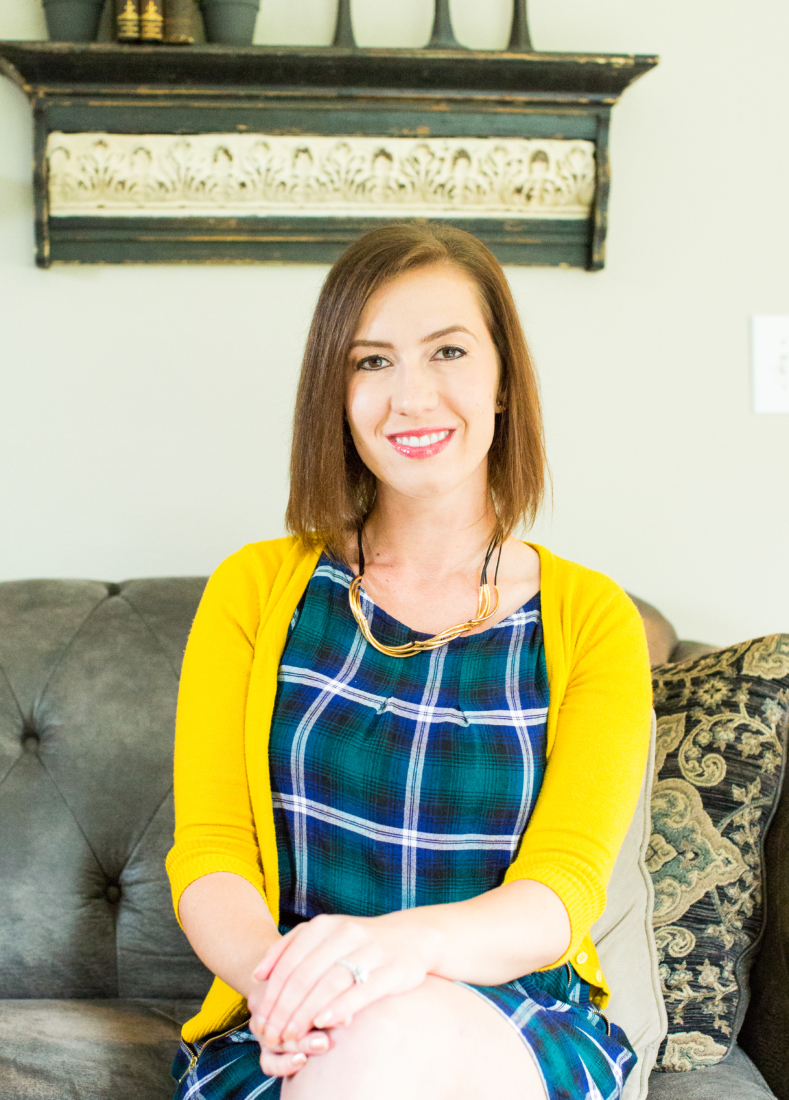 Handmade Necklace/Bracelet c/o* Use code HAVECLOTHESWILLTRAVEL for 25% Off | Dress (Similar here) | Cardigan | Flats | Bag | Belt | Earrings c/o*
When it comes to jewelry, I am all about buying pieces that I know I'll get a lot of use out of. So, when I heard Lizzy James creates bracelets that could also be used as necklaces… I was really excited!
I know, I know, usually when you see any kind of "2 looks in 1 piece" attire or accessories, it tends to be kind of cheesy looking. But that is NOT the case with Lizzy James bracelets. I'll let you be the judge after you take a look at my photos, but I think it looks incredibly beautiful and well-made.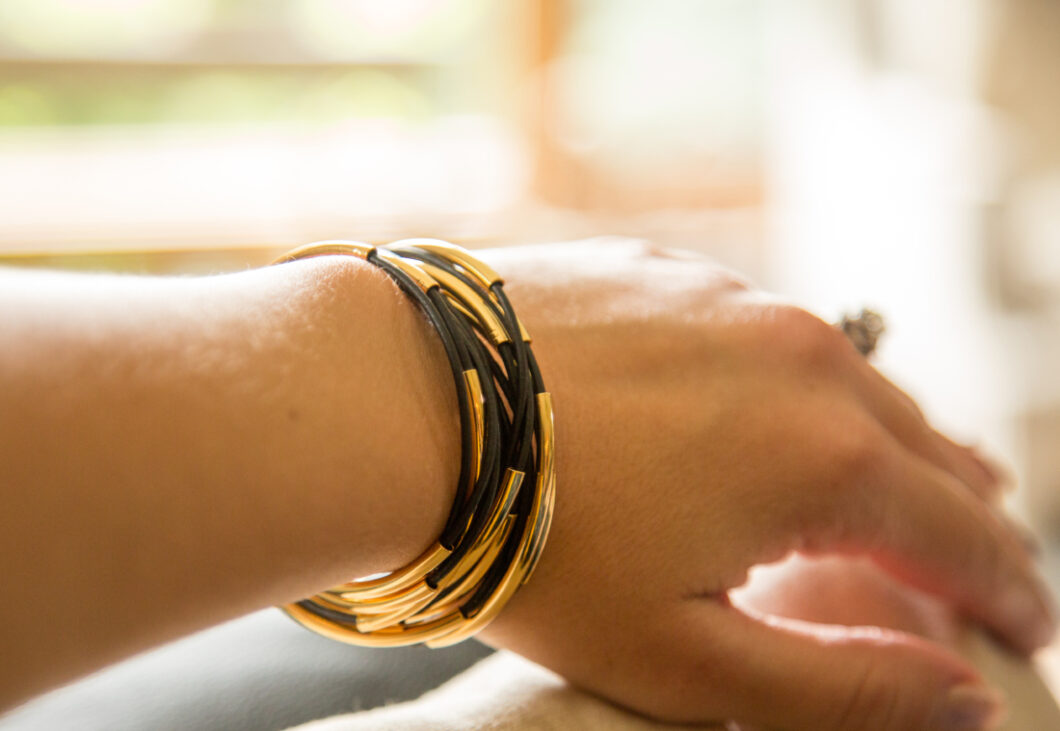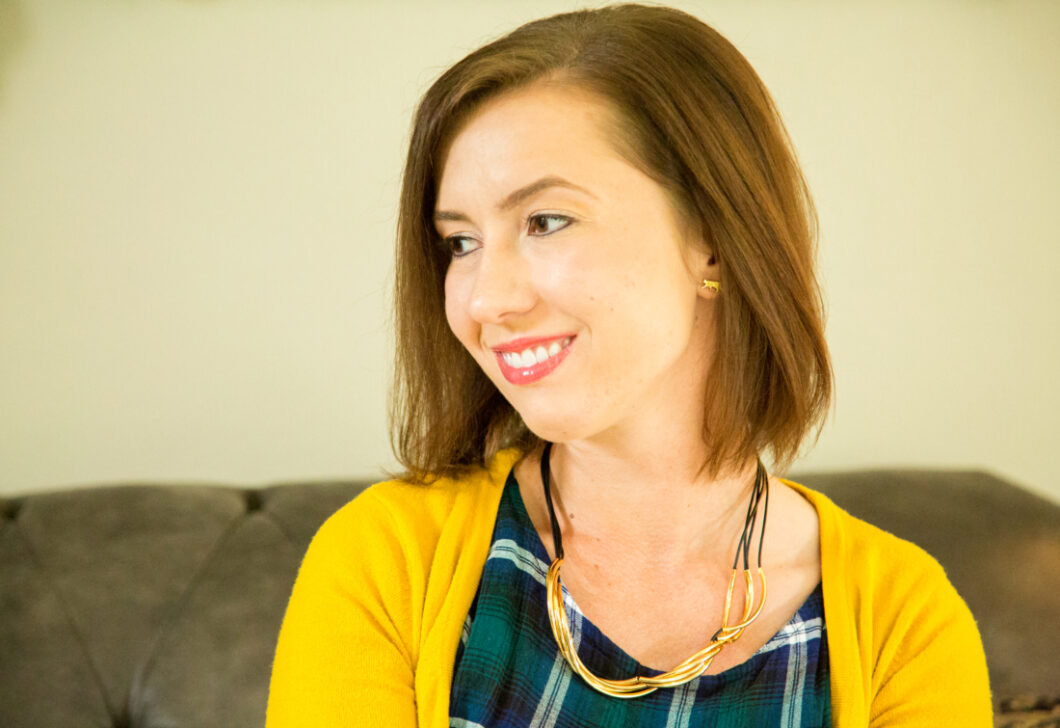 Lately, I've been loving black and gold as a combo for jewelry…I just think it makes an outfit look so classy. But if this isn't the combo for you – don't worry! There's plenty of different colors to choose from! Lizzy James actually has 50+ leather colors to pick from, and you can add charms if you like. Oh, and all of these beautiful pieces are made right in the US! I love that.
But personally, for me, the best part of this piece is that it's a customizable size that is designed to fit my wrist exactly. This is a BIG deal for me because I have such freakishly small wrists. I can never wear bracelets unless they are designed especially for me (like this one).
I honestly have been getting the most compliments, though, when I wear it as a necklace! I've actually had strangers stop and ask me about my necklace…and then I immediately take it off and show them how it's also a bracelet. I've been feeling like a magician lately, haha!
Had you heard of Lizzy James before this post? And I'm curious, which way is your favorite – bracelet or necklace? Let me know in the comments!
Where to find it:
Bracelet/Necklace: c/o* Lizzy James – Use code HAVECLOTHESWILLTRAVEL for 25% Off All Jewelry & Accessories + Free US Shipping
Cardigan: ModCloth
Dress: Thrifted (Similar here)
Flats: Chinese Laundry
Belt: Amazon
Cat Earrings: c/o* OneNecklace
Bag: Kate Spade

*Disclosure: some of these links are affiliate links. Meaning, if you click a link and make a purchase, Have Clothes, Will Travel gets a very small commission at no extra cost to you. Thank you for supporting the brands that make this blog possible! I am also a participant in the Amazon Services LLC Associates Program, an affiliate advertising program designed to provide a means for us to earn fees by linking to Amazon.com and affiliated sites.
*Thank you to Lizzy James for sponsoring this post. All opinions are my own, and I am not being compensated for a positive review.
*c/o = courtesy of, meaning the company gave me the product to be used on my blog, and I did not pay for it. All opinions are my own, and I am not being compensated for a positive review.