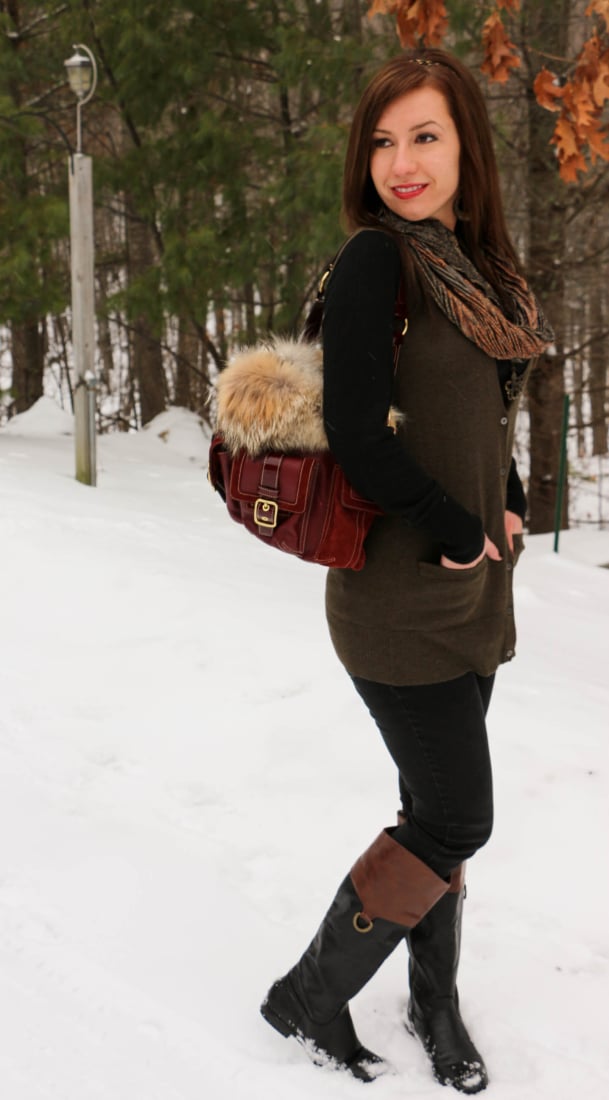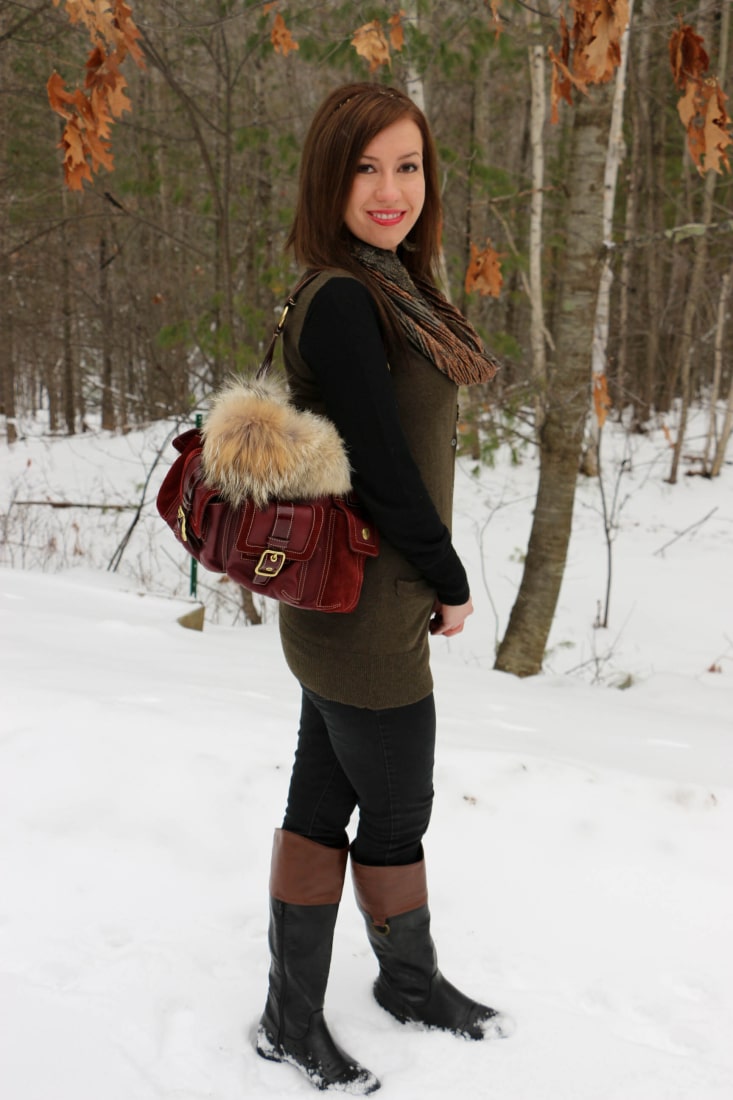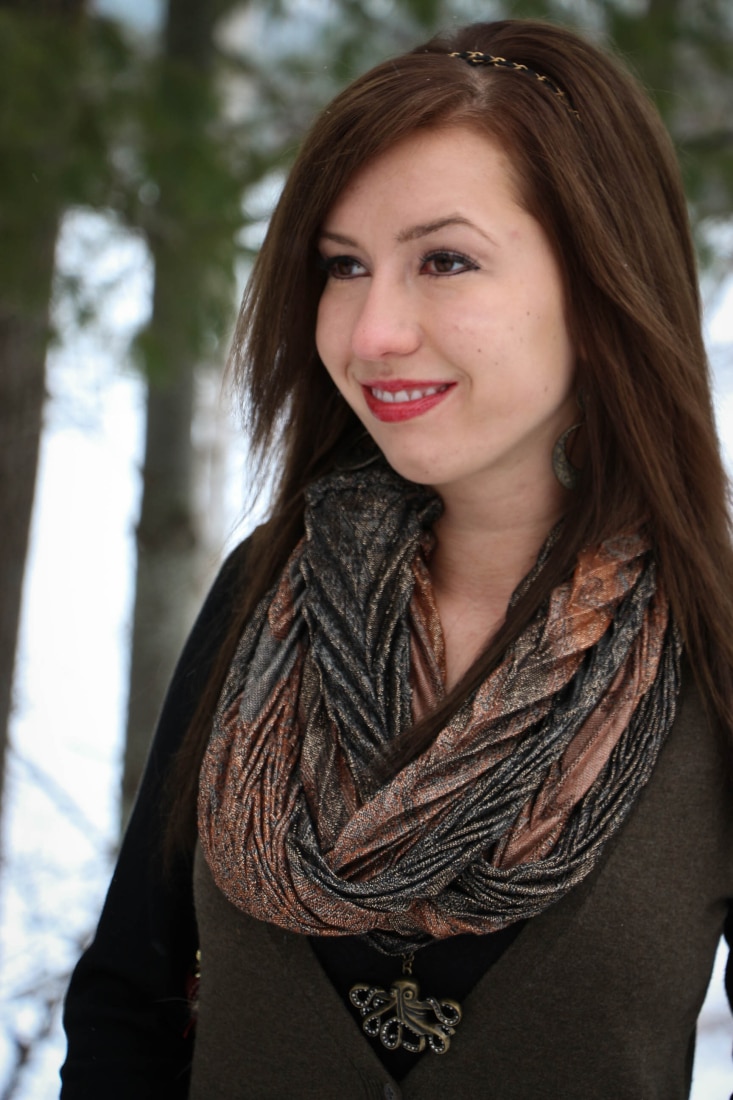 Shop the look:

Who says you can't wear brown and black together? I'm not sure, but it's something that's been ingrained in my brain forever…that is, until I bought these boots.
I haven't bought a new pair of boots in a few years, but I really liked the way these looked…even if they broke the age-old "don't mix brown with black" rule. They are also very comfortable, and I really like the way they go with my cardigan.
This cardigan was actually a birthday gift from my mom (she has great taste). I love the black sleeves with the green body. These are two colors I also wouldn't expect to go so well together, but it works superbly! I'm also a big fan of how long it is and the long sleeves. It's so comfortable! If you are interested in this sweater, though, keep in mind to size down. I thought my mom was just being nice when she bought me an extra small (I'm usually at least a medium), but it fits me perfectly.
Now, on to my accessories. I also broke my own personal rule of not wearing a scarf with a necklace (which is generally because the necklace will get caught to the scarf). But I just couldn't decide if I liked the scarf or the octopus necklace better with this ensemble. So, I went with both for a change. I don't mind the way it looks together, but the necklace did get get caught to the scarf (duh).
I also plan to get as much use out of my furry purse as I possibly can this winter. It is a Coach purse I spotted in a fashion magazine when I was about 15 years old, and I have been obsessed with it ever since. I recently found it on Ebay for a song and just couldn't resist it. (Surprisingly, there are a few more listings of it right now.)
I wore this outfit for my family Christmas with my mom's side. (This is my brother, mom, stepdad, stepsister, my husband and my mom's two dogs.) We all went to my grandparent's house near Minocqua, Wisconsin. It was wonderful to see my family and the beautiful Northwoods. Is anyone else traveling for Christmas? Let me know in the comments!
Where to find it:
Boots: Target (Sold out. Similar here.)
Cardigan: Target (similar)
Scarf: Target (similar)
Jeans: Target
Purse: Ebay
Cami: Maurices
Necklace: ModCloth (similar)
Earrings: Maurices (but they're really old)
Headband: Glik's (also, really old)
*Disclosure: some of these links are affiliate links. Meaning, if you click a link and make a purchase, Have Clothes, Will Travel gets a very small commission at no extra cost to you. Thank you for supporting the brands that make this blog possible! I am also a participant in the Amazon Services LLC Associates Program, an affiliate advertising program designed to provide a means for us to earn fees by linking to Amazon.com and affiliated sites.