Styling a Metallic Skirt for Winter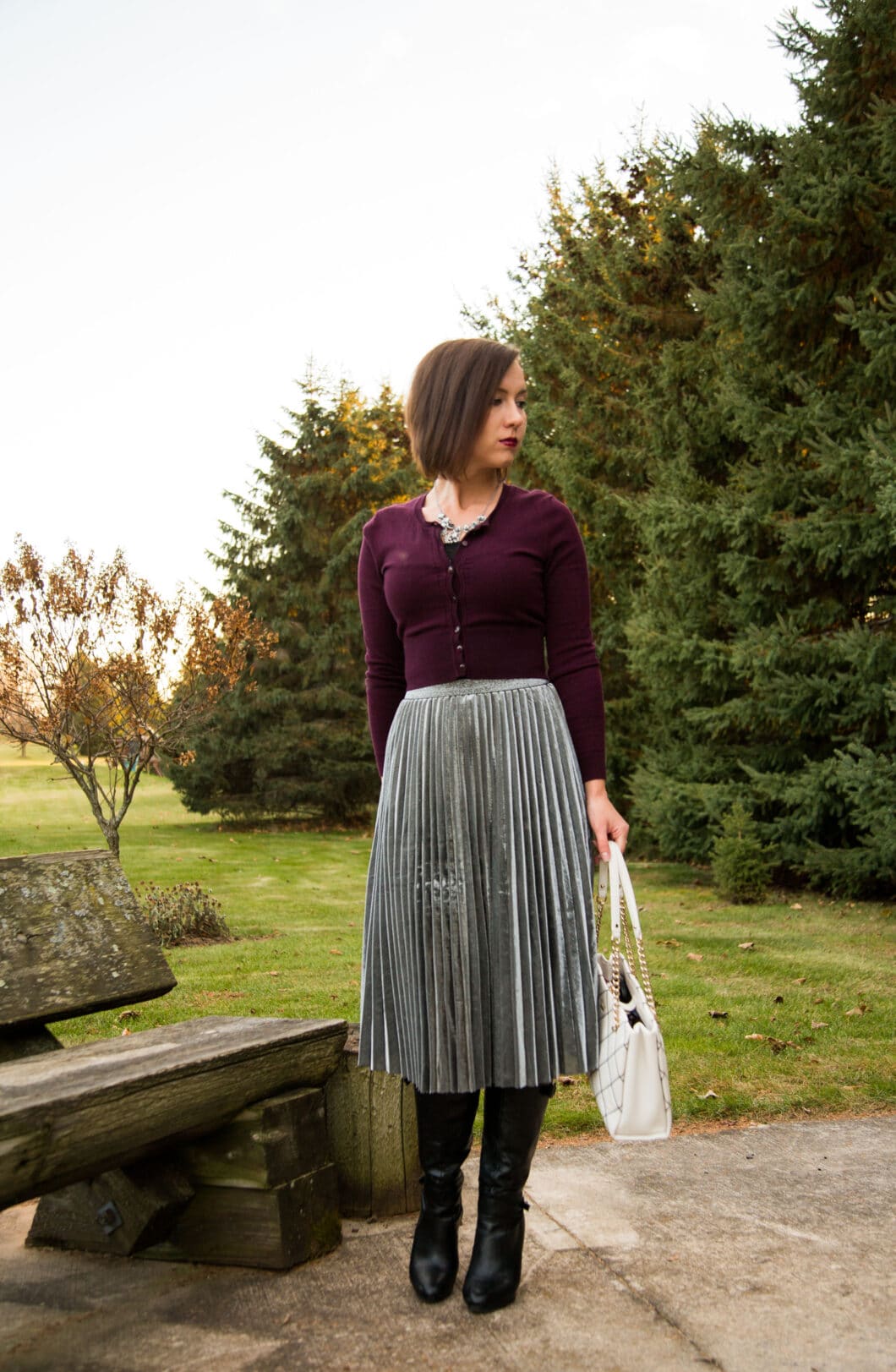 There really isn't a better part of the year to break out your metallic skirts. It's the perfect time for a little shimmer and shine! But once again, it's important to stay warm! (See how I styled this skirt for summer, here.)
Cropped cardigans are seriously a lifesaver in these situations. I'm also wearing a pair of fleece-lined tights under this skirt. This, plus my knee-high boots, means I am toasty warm! I could've even upped the warmness with a black scarf (but, fortunately, it wasn't that cold). And these boots were my very first pair of Kelly & Katie boots! Unfortunately, these are no longer available, but I linked to some similar options below and in the widget above! (I also love my new Kelly & Katie boots in this post.)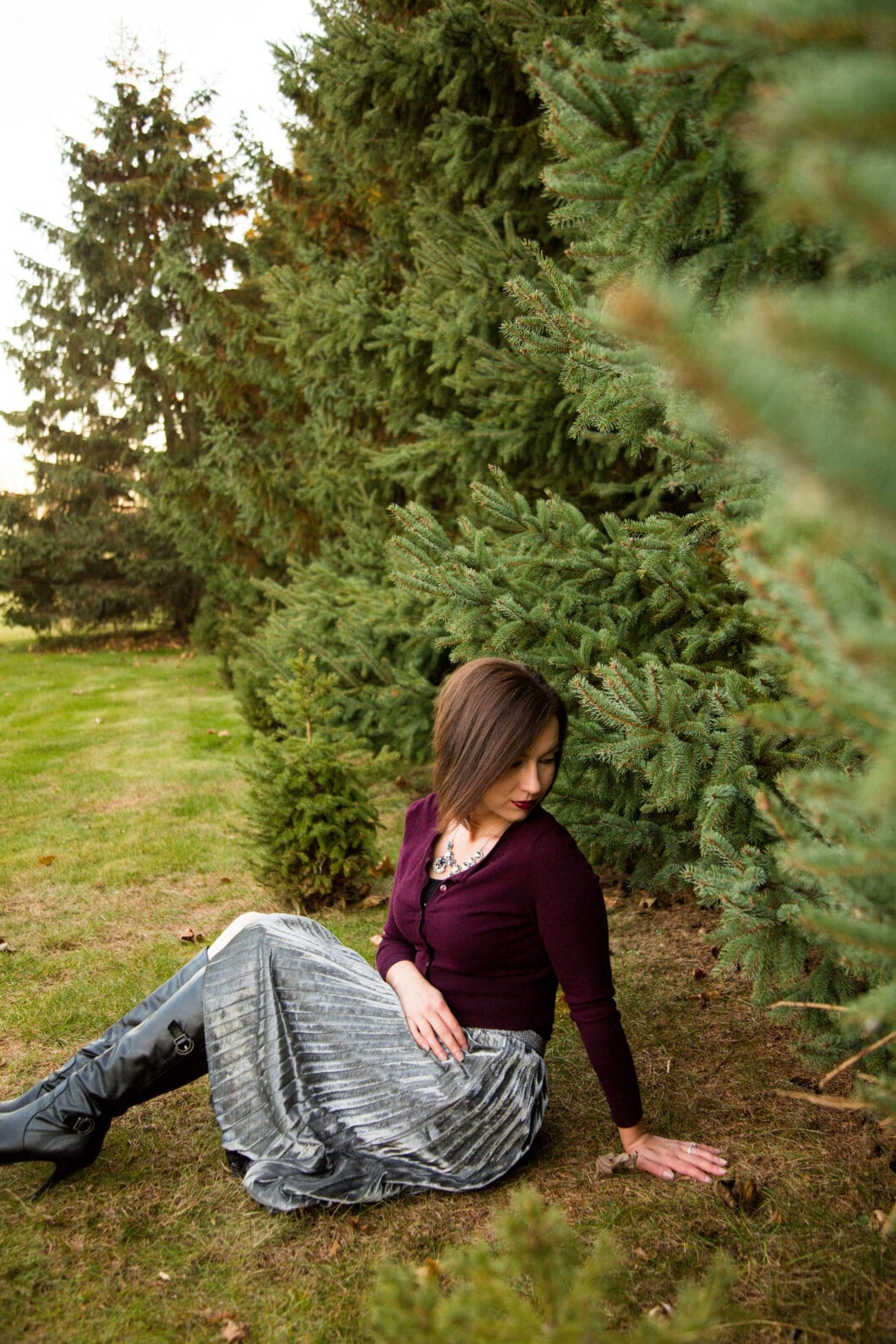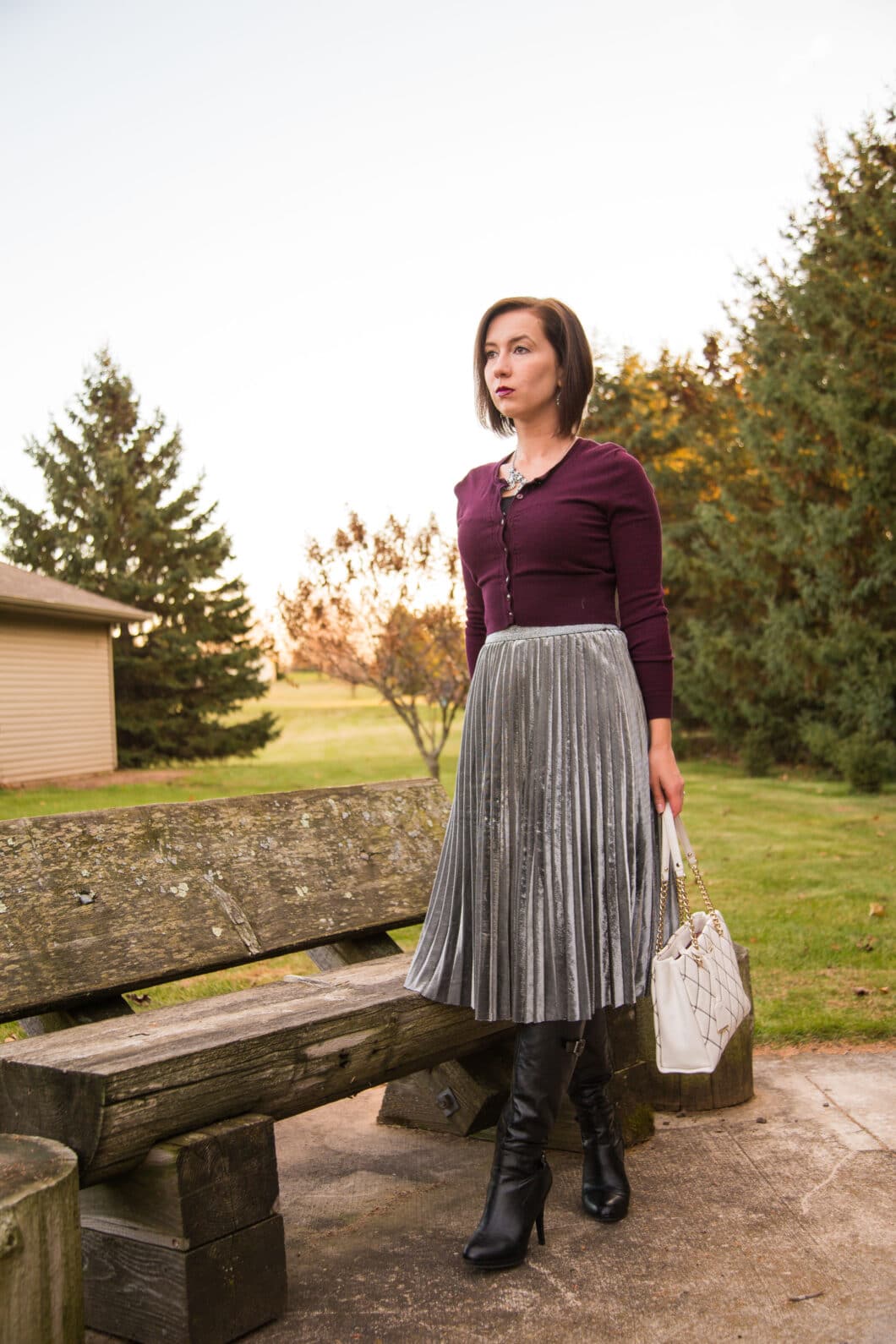 This metallic skirt is super old, and unfortunately no longer available either. But fret not! I've found two almost identical versions of it! This one here, and this one here might honestly be the same skirt, it's just shipped through Amazon!
I totally worked backwards here. Haha. I had figured out my NYE outfit last week, and now I figured out my Christmas outfit with this post. Whoops!
I'm curious, will you be wearing any metallic skirts for the holidays? Or what do your holiday outfits look like? Let me know in the comments!
Where to find it:
Skirt: Old (Similar here and here)
Boots: Old (Similar here)
Cardigan: Review Australia (Similar here)
Necklace: Gift from my mom (Similar here)
Bag: Kate Spade (Similar)
*Disclosure: some of these links are affiliate links. Meaning, if you click a link and make a purchase, Have Clothes, Will Travel gets a very small commission at no extra cost to you. Thank you for supporting the brands that make this blog possible! I am also a participant in the Amazon Services LLC Associates Program, an affiliate advertising program designed to provide a means for us to earn fees by linking to Amazon.com and affiliated sites.