The Perfect Boots for the Holidays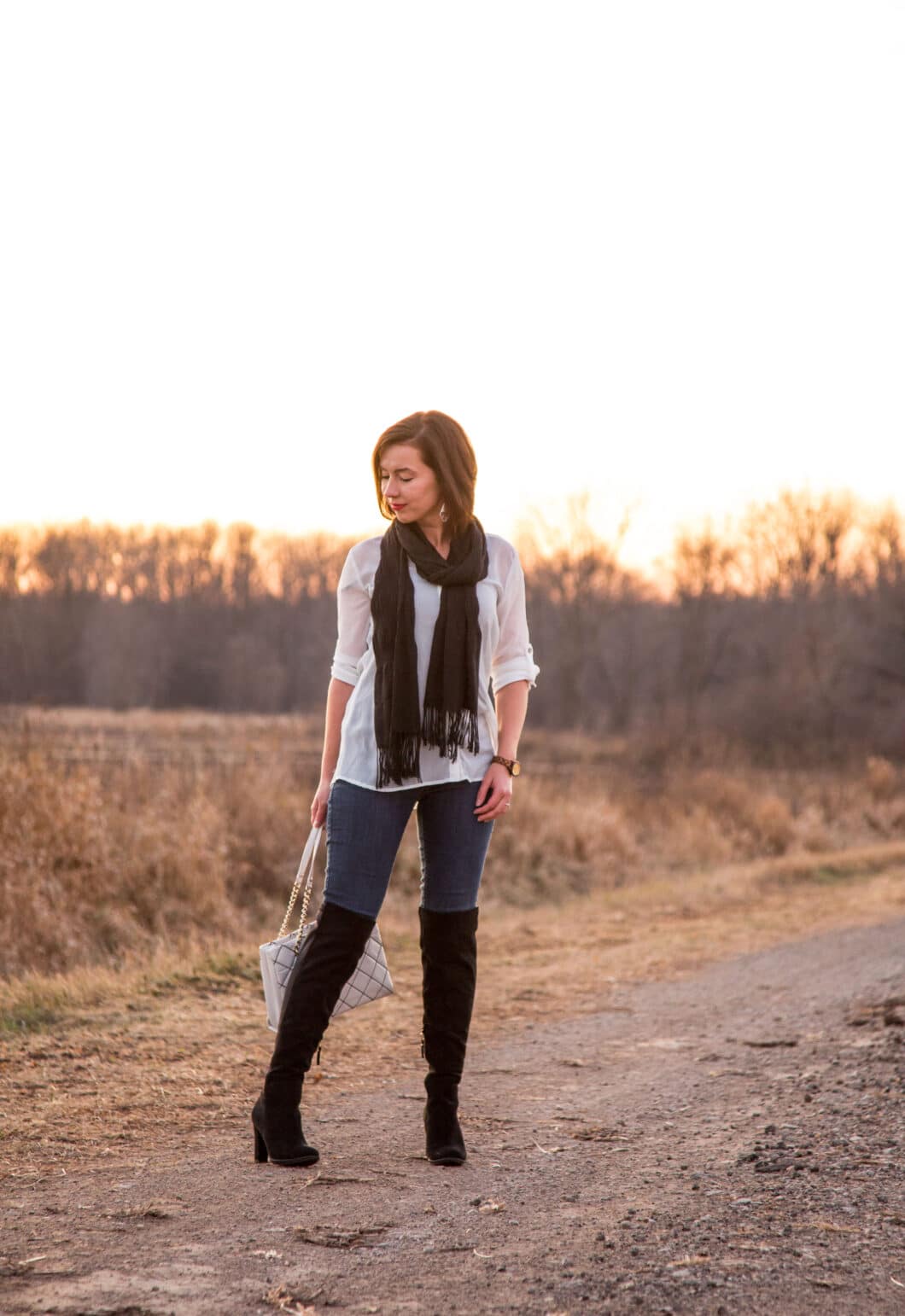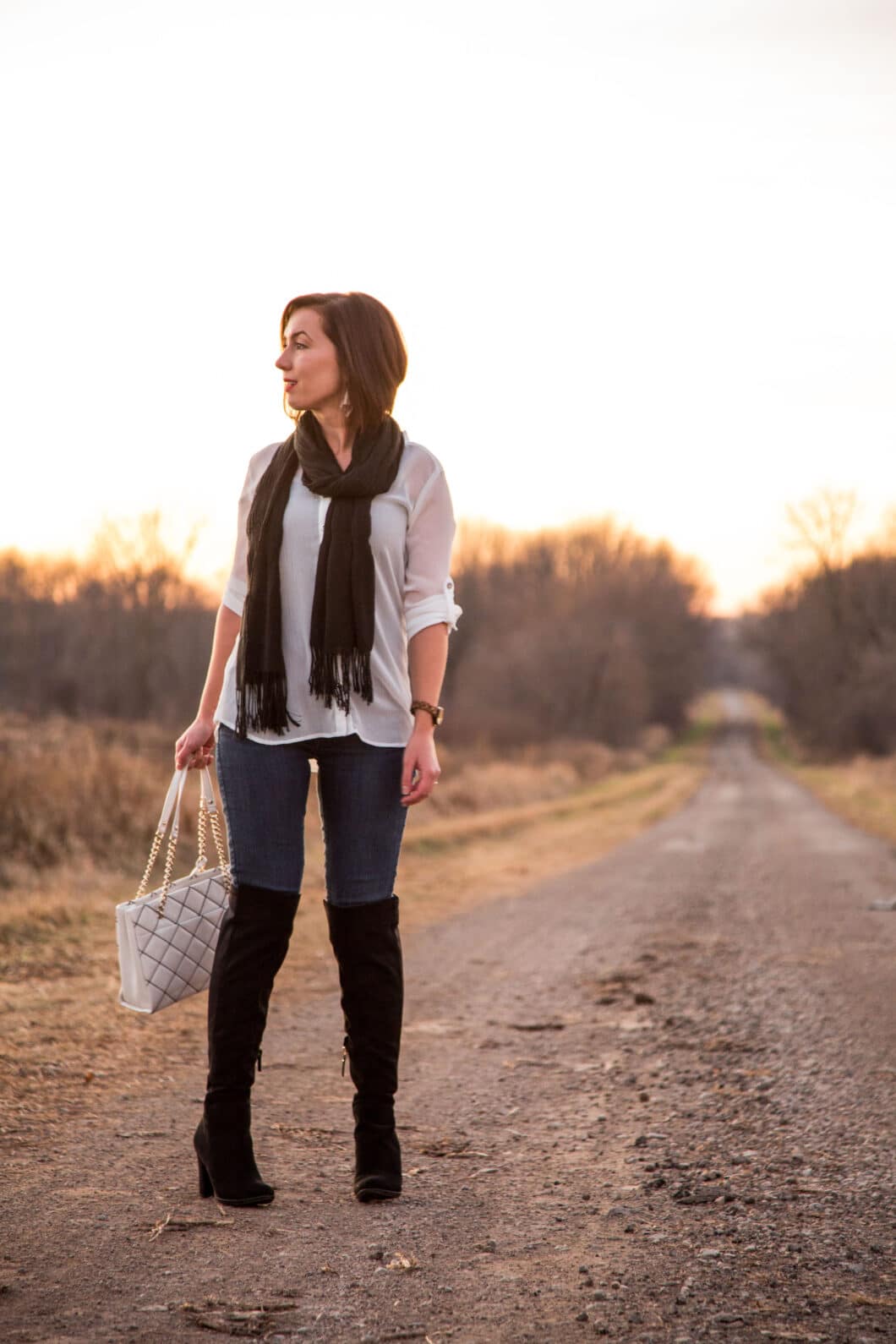 I am so excited I can finally show off a cold weather appropriate outfit! This past week I was in Wisconsin to visit my family for Thanksgiving, and it was cold enough to wear boots and a scarf. Wahoo!
This outfit was actually my Thanksgiving outfit. It gets pretty warm in our families' homes with everything cooking, so I went with a light airy top and took my scarf off once it got really warm. But the stars of this outfit are my shiny, new boots from DSW! I can't tell you how happy I am to finally have a pair of over-the-knee boots. I've been drooling over them for ages, but I didn't take the leap until I was home this last week!
These boots are by Kelly & Katie from DSW. This has been one of my favorite brands from DSW, because, despite the higher heels, they are well-constructed and very easy/comfortable to walk in. Comfort is key during the holidays! I also like that they are a bit wider…as my feet are really wide and I tend to have a hard time finding boots that fit me just right. Kelly & Katie boots for the win, again!
This was a comfy look for Thanksgiving, however, I'm going to be restyling these boots for some dressier looks for the holidays as well. So, stay tuned!
How was everyone else's Thanksgiving? Or how was your weekend if you're outside the US? And did anyone score any good Black Friday sales? Most of my favorite stores seemed to not have the greatest sales this year – so, I'm curious how everyone else did! Let me know in the comments!
**SORRY! These exact boots are currently sold out! Click here for an almost identical pair that are also on sale!
Where to find it:
Boots: c/o* DSW Sold out! Click here for a very similar pair.
Bag: Kate Spade
Jeans: Old (Similar here)
Scarf: My mom's (Similar here)
Top: Also my mom's (Similar here.)
Watch: c/o* JORD
Links à la Mode, November 23rd, 2017
Disclosure: some of the links in this post are affiliate links. Meaning, if you click a link and make a purchase, Have Clothes, Will Travel gets a very small commission. Thank you for supporting the brands that make this blog possible!
*c/o = courtesy of, meaning the company gave me the product to be used on my blog, and I did not pay for it. All opinions are my own, and I am not being compensated for a positive review.