5 Best Tory Burch Boots to Buy for This Fall/Winter
Bring on the boots, scarves, and coats! I know I sound like a broken record, but I love fall and winter when it comes to fashion.
I've already shared my favorite fall and winter Tory Burch handbags, and now it's time to share the best boots to pair with them!
Plus, Tory Burch has an incredible sale going on right now! See it, here.
Now, here are my top Tory Burch boots for this fall and winter. Happy shopping!
This post is sponsored by Shoplooks. All comments and opinions are my own. Some of these links are also affiliate links. Meaning, if you click a link and make a purchase, Have Clothes, Will Travel gets a very small commission at no extra cost to you. Thank you for supporting the brands that make this blog possible!
My Top Boots from the Tory Burch Fall/Winter 2022 Collection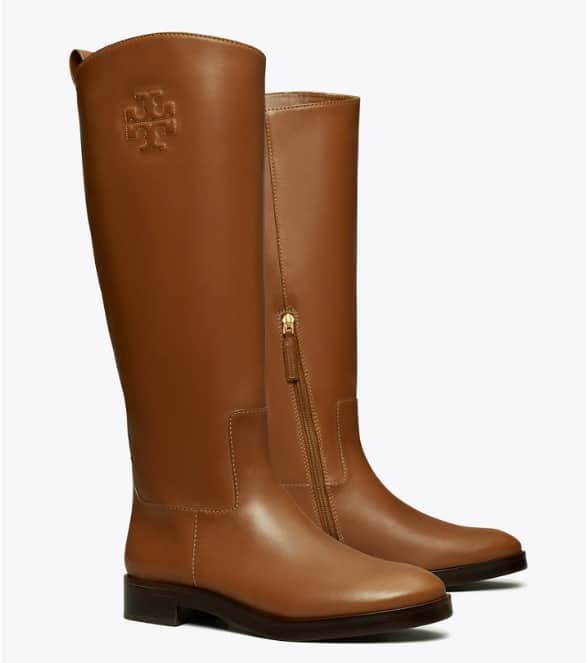 THE RIDING BOOT
This boot is a classic and is currently in my shopping cart. I have a very similar pair of riding boots, but they are black, and they get SO much use in the fall/winter. They seriously go with everything and are so easy to dress up and down. Plus, they're comfortable and easy to walk in. I'm looking forward to adding this color to my wardrobe as well.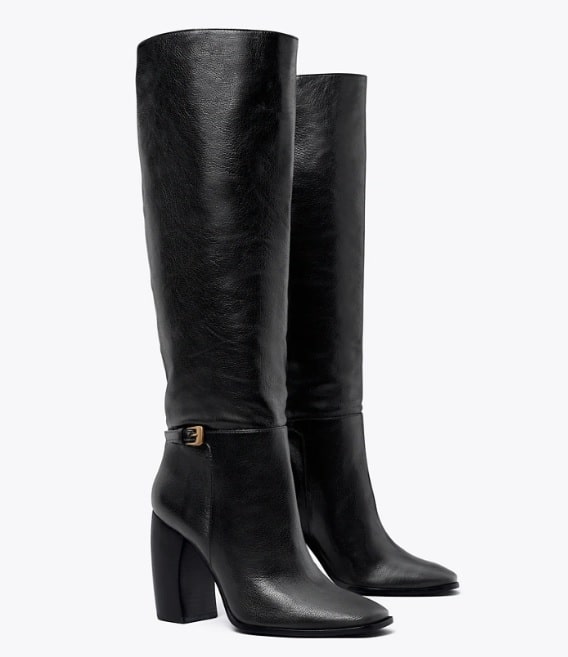 BANANA HEEL BUCKLE BOOT
Another great classic boot to add to your wardrobe, but this one has a heel. The Banana Heel Boot features an ombré lucite heel and is crafted in soft leather with a subtle shine. It will look great with this season's mid-length silhouettes.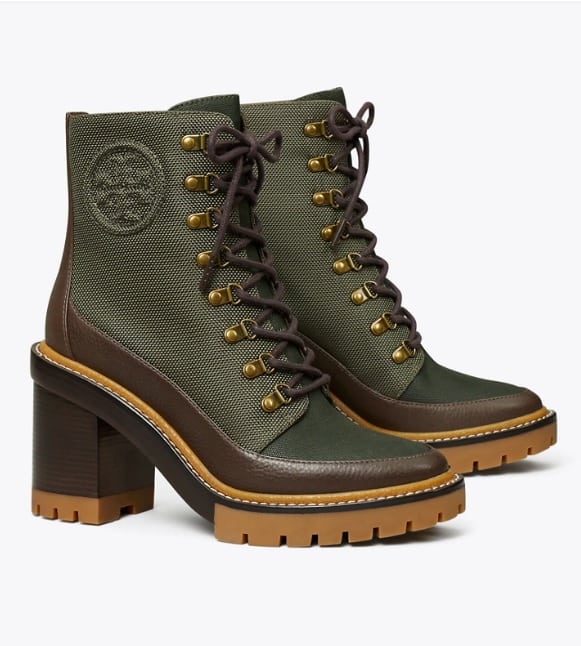 MILLER LUG-SOLE ANKLE BOOT
I am in love with Tory Burch's Miller Lug-Sole Ankle Boots. They're unique yet practical. I seriously want a pair of these in every color (which also comes in Toasted Caramel, Black, and Blue). They would look great with midi skirts and dresses as well as cropped pants.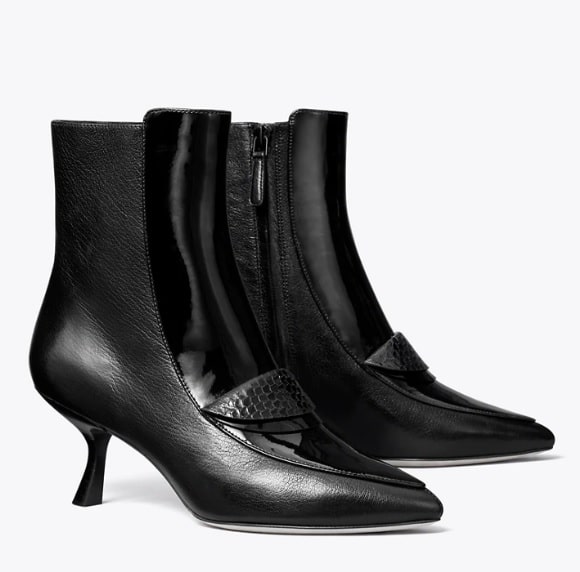 ENVELOPE ANKLE BOOT
Speaking of unique ankle boots… I love how the Envelope Ankle Boot is designed in mixed tonal leather and has double envelope fold detail. This is another one that would go from day to night and go with a variety of outfits.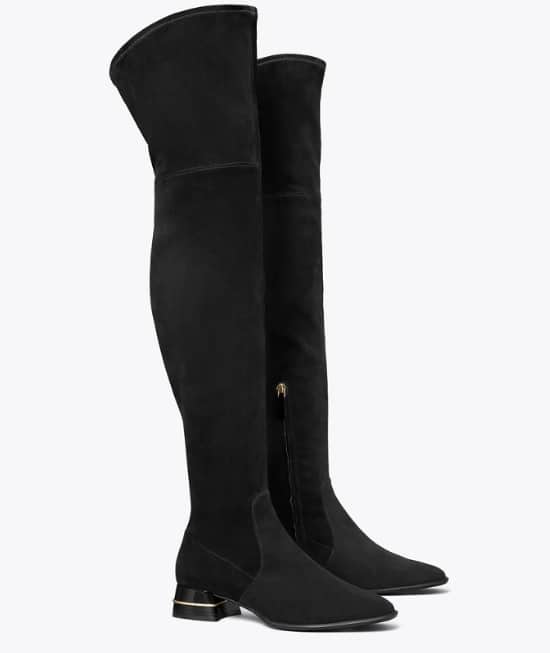 MULTI-LOGO STRETCH OVER-THE-KNEE BOOT
OTK boots are fantastic to wear with shorter dresses and skirts, as well as skinny jeans (I'm still holding onto my skinny jeans, despite what the kids are wearing these days). These boots bring such an elegant look to any outfit. I especially love the subtle gold on the heel (black and gold are my favorite combo).
Don't forget, if you order from Tory Burch right now and spend $375, you will receive a free Mini Mercer Tote with your purchase! (Offer ends 10/31/22)