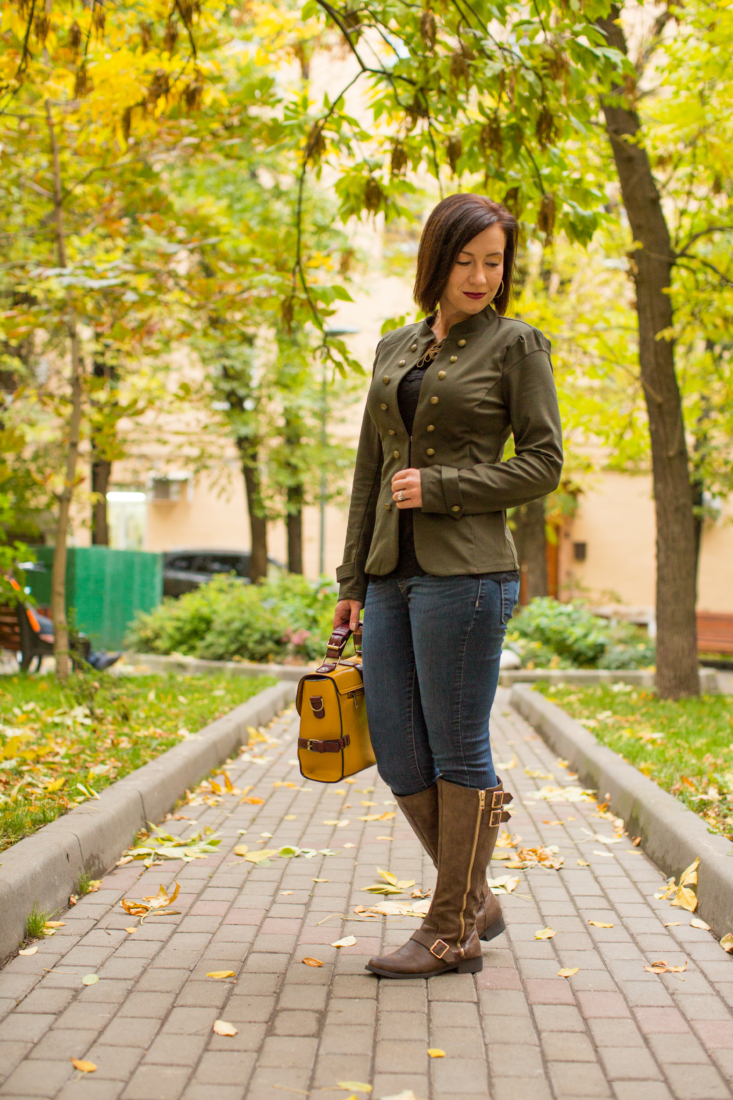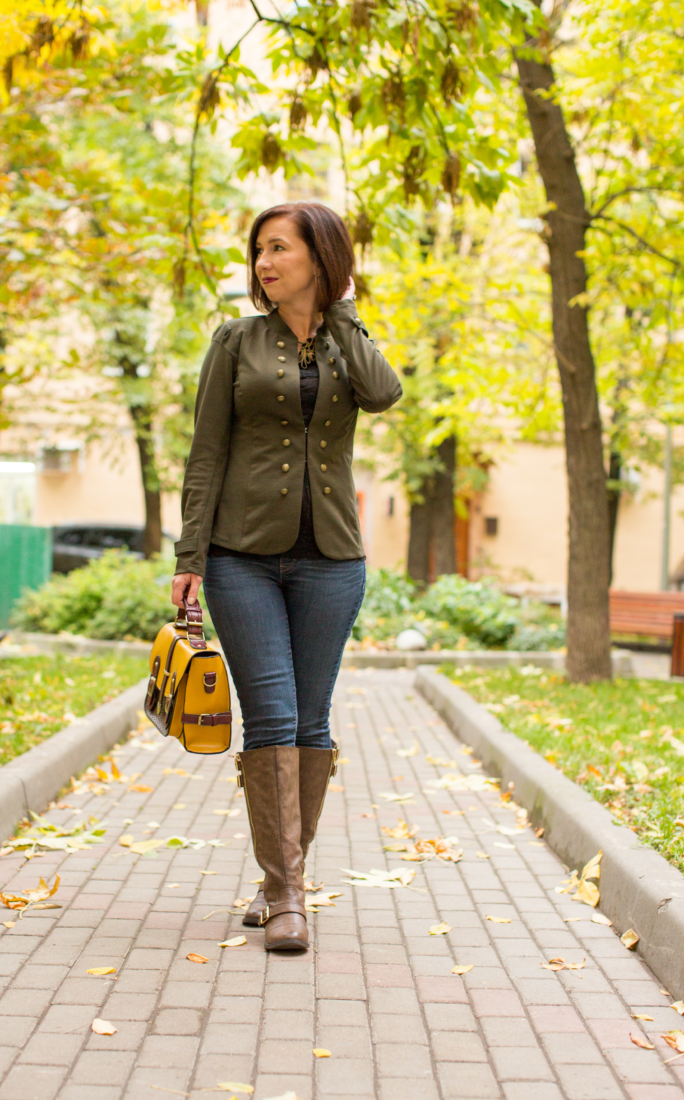 Blazer c/o* | Bag (almost sold out!) | Jeans (similar) | Boots (similar) | Cami | Necklace
Told ya I was going to be featuring this blazer again, but for a more casual look. It is casual Friday after all, right? I honestly like this blazer better with a skirt (like I styled it here), but my husband insists it looks better with jeans…so, if anyone cares to weigh in on that debate in the comments, we'd greatly appreciate it. Haha.
I had professed my love of this blazer in my last post…which has a lot to do with how comfortable and stretchy the material is and that it is true to size. The color is also incredibly versatile, especially for this time of year. I have more ideas for how I want to style it, but I promise I'll give you all a break from it in Monday's post.
Oofta! And boy am I glad it's Friday! Anyone else? This was just a weird and draining week. I got rather whiney on my Instagram yesterday, apologies for that! I always hate complaining on social media…no one wants to hear it because frankly, we're adults. We're going to have bad days and bad weeks. And really, in the grand scheme of things, my week is not that bad. As my husband says, "It's time to put your big girl pants on and move on….Want some wine?" Haha.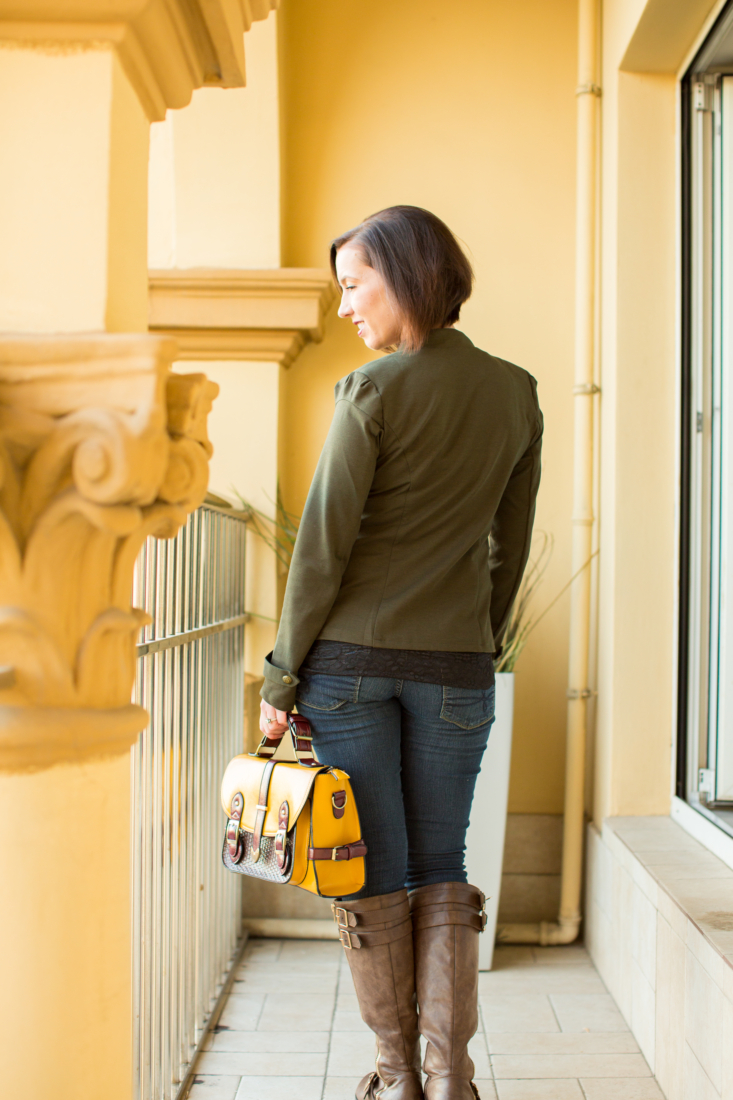 And speaking of pants, these jeans are one of only two pairs that I've come to realize actually fit me! I've been wearing dresses and skirts so much I didn't realize I'd, erm, outgrown my jeans/pants. Oh well, just means it's time for some new ones. I'm thinking I'm going to head to H&M this weekend to shop for some. They are having some killer sales lately, and I've really liked the jeans I've bought from them in the past (for as little as $9)!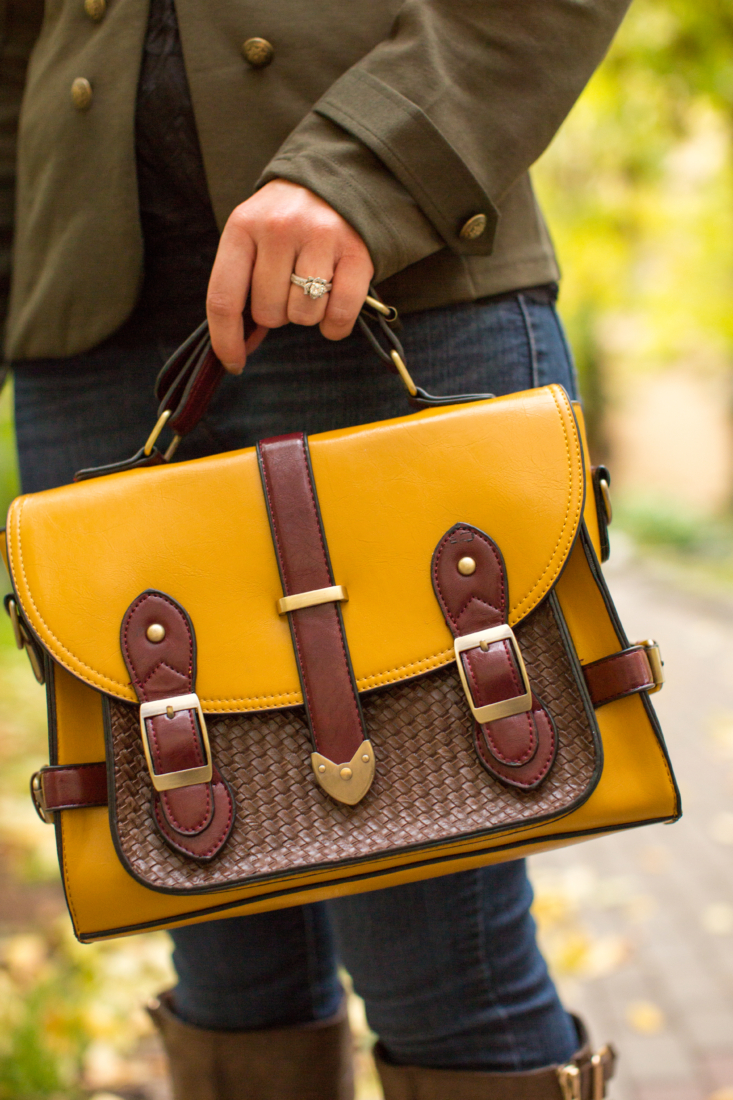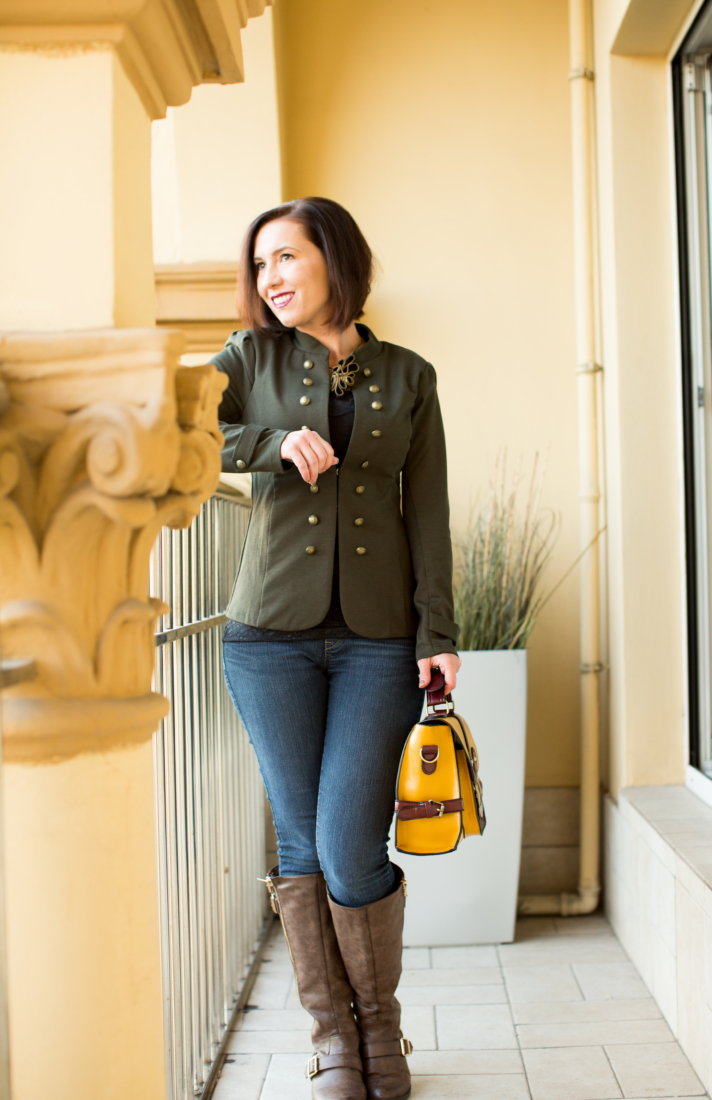 What are your plans for this weekend? Are you doing any fun, sale shopping or fall activities? Let me know in the comments!
Where to find it:
Blazer: c/o* ModCloth
Bag: ModCloth (Almost sold out! Only 2 left!)
Jeans: Old (Similar here)
Boots: Old (Similar here)
Cami: Maurices
Necklace: Gift (Similar here)

*Disclosure: some of these links are affiliate links. Meaning, if you click a link and make a purchase, Have Clothes, Will Travel gets a very small commission at no extra cost to you. Thank you for supporting the brands that make this blog possible! I am also a participant in the Amazon Services LLC Associates Program, an affiliate advertising program designed to provide a means for us to earn fees by linking to Amazon.com and affiliated sites.
*c/o = courtesy of, meaning the company gave me the product to be used on my blog, and I did not pay for it. All opinions are my own, and I am not being compensated for a positive review.