The Only Blazer You'll Need This Fall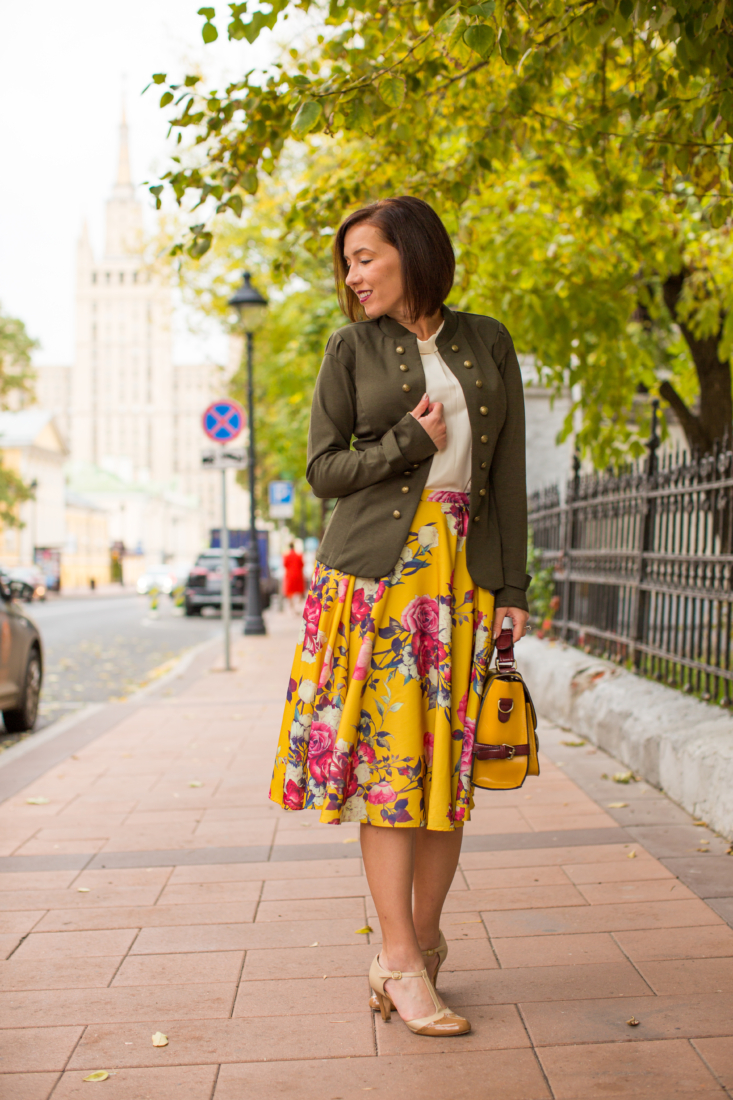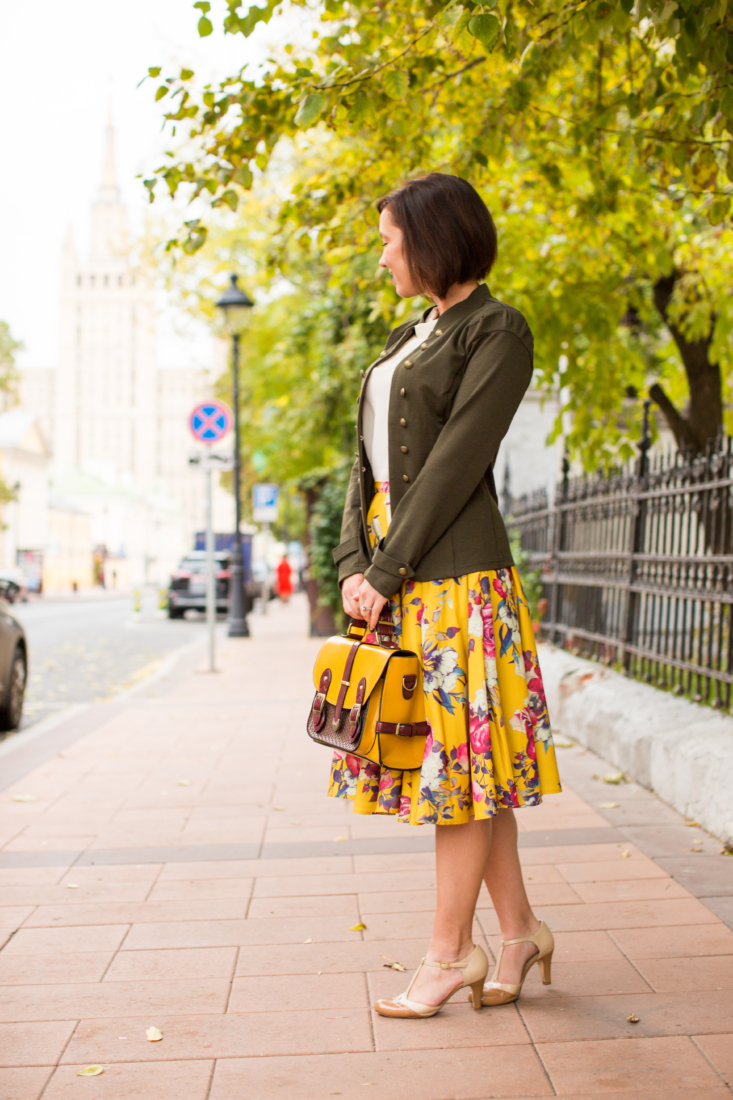 Blazer c/o* | Top c/o* | Skirt (runs large) | Heels | Bag (almost sold out!)
I'm not much of a blazer person. This is probably because I don't work in a typical office environment with a dress code. So, blazers have sort of slipped through the cracks of my wardrobe. However, whether you work in an office setting or not, this here blazer is my new found love and a great addition to any wardrobe!
I had tried it on when I was at the ModCloth FitShop in DC a couple months back. I was so glad my stylist suggested I try it! I NEVER would've ordered it otherwise. Not because it doesn't look perfectly nice on the website. I just tend to get tunnel vision sometimes when I'm shopping.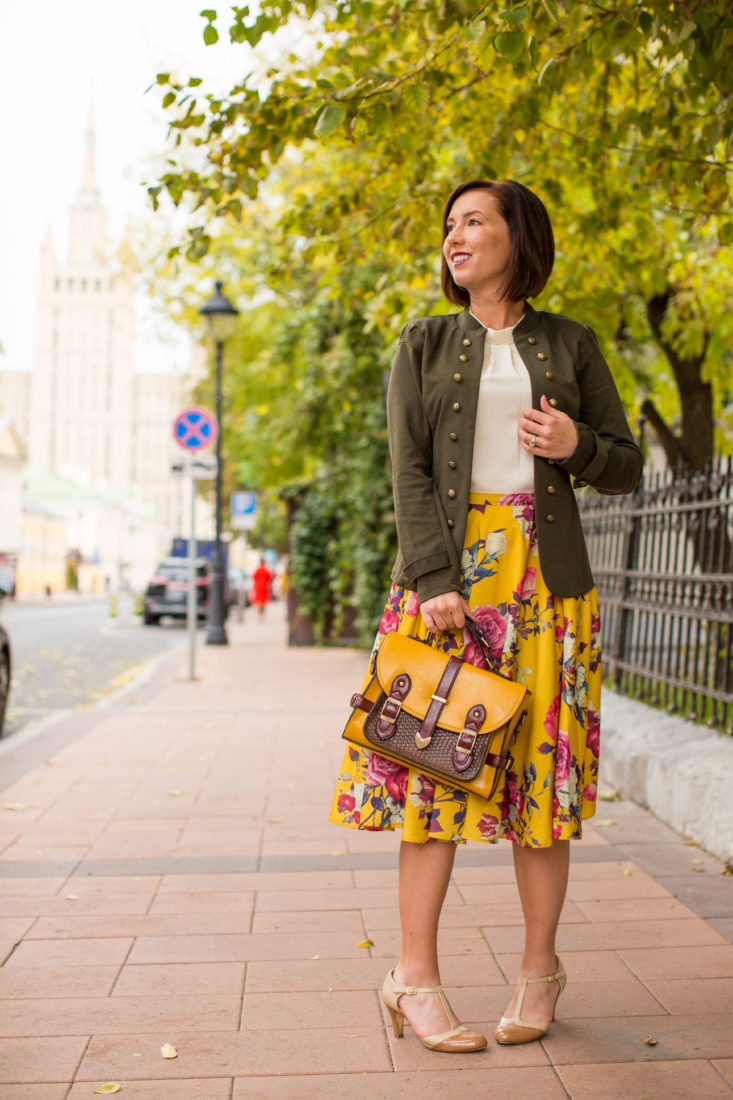 This blazer is an incredibly versatile piece for my closet. It goes with SO many different colors and prints. I can't wait to break it out again. Actually, spoiler alert, it'll be on the blog again on Friday, for a more casual look.
The fit is true to size, and the sleeves are quite long. I usually find that most of my sleeves are short. So, I'm pleased that this blazer actually has sleeves that fit me! However, if you're someone with the opposite problem, this is something to keep in mind.
The fabric for this jacket is also a nice, soft, stretchy material. So, it's comfortable to wear all day. I love the shoulders and button details as well! (Plus, it comes in 3 other colors!)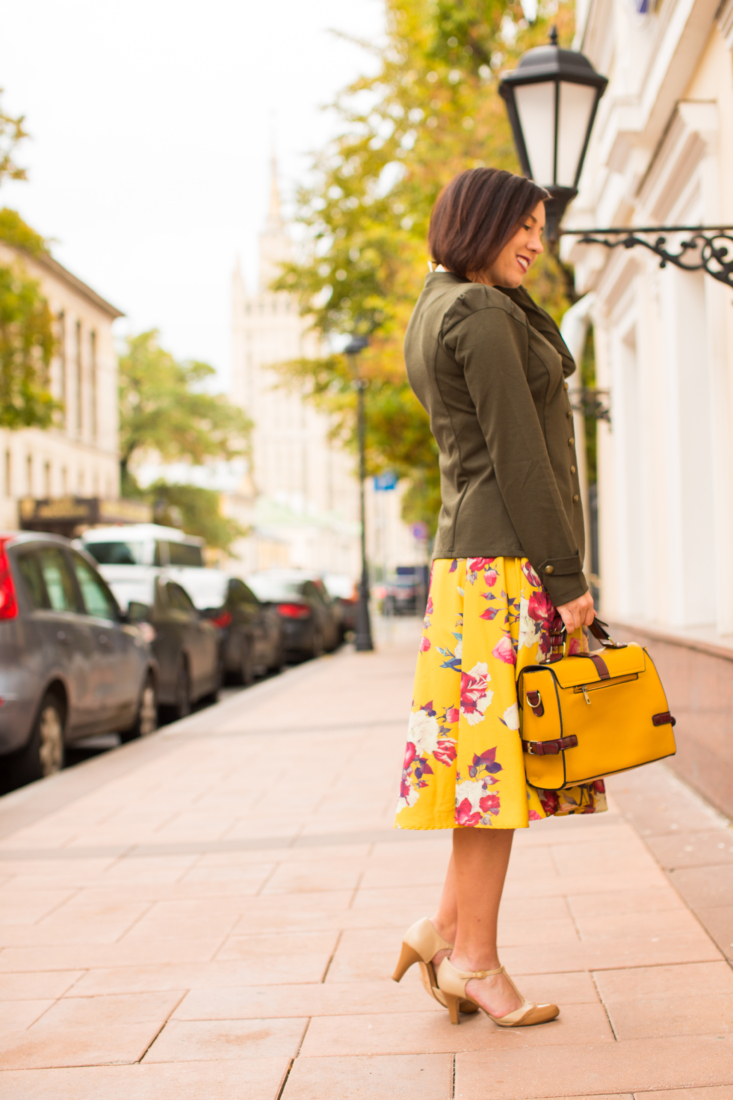 I do have a complaint, though…there aren't any pockets in this blazer. I really wish it had some. It would be absolutely perfect if I had a place for my hands.
Thankfully, almost all of my skirts and dresses have pockets these days! Also, if you're new here, this skirt is also amazing, has pockets and goes with everything. I've worn it about a gazillion times (like here & here). However, it runs pretty large. I sized down a whole size.
*Check out my blog post featuring "How to Style a Midi Skirt" for more ideas on how to style this floral skirt!
Oofta! I didn't plan to write an entire post about how much I love a blazer…but here we are! I think this is the only blazer I even own at the moment. Funny how things work out sometimes.
Are you a blazer person? Or are you like me, always passing them up? Let me know in the comments!
Where to find it:
Blazer: c/o* ModCloth
Skirt: ModCloth (runs large)
Top: c/o* ModCloth
Heels: Chelsea Crew
Bag: ModCloth (almost sold out!)

Links à la Mode, November 29th, 2018
*Disclosure: some of these links are affiliate links. Meaning, if you click a link and make a purchase, Have Clothes, Will Travel gets a very small commission at no extra cost to you. Thank you for supporting the brands that make this blog possible! I am also a participant in the Amazon Services LLC Associates Program, an affiliate advertising program designed to provide a means for us to earn fees by linking to Amazon.com and affiliated sites.
*c/o = courtesy of, meaning the company gave me the product to be used on my blog, and I did not pay for it. All opinions are my own, and I am not being compensated for a positive review.