Dear Fan Skirt, Until We Meet Again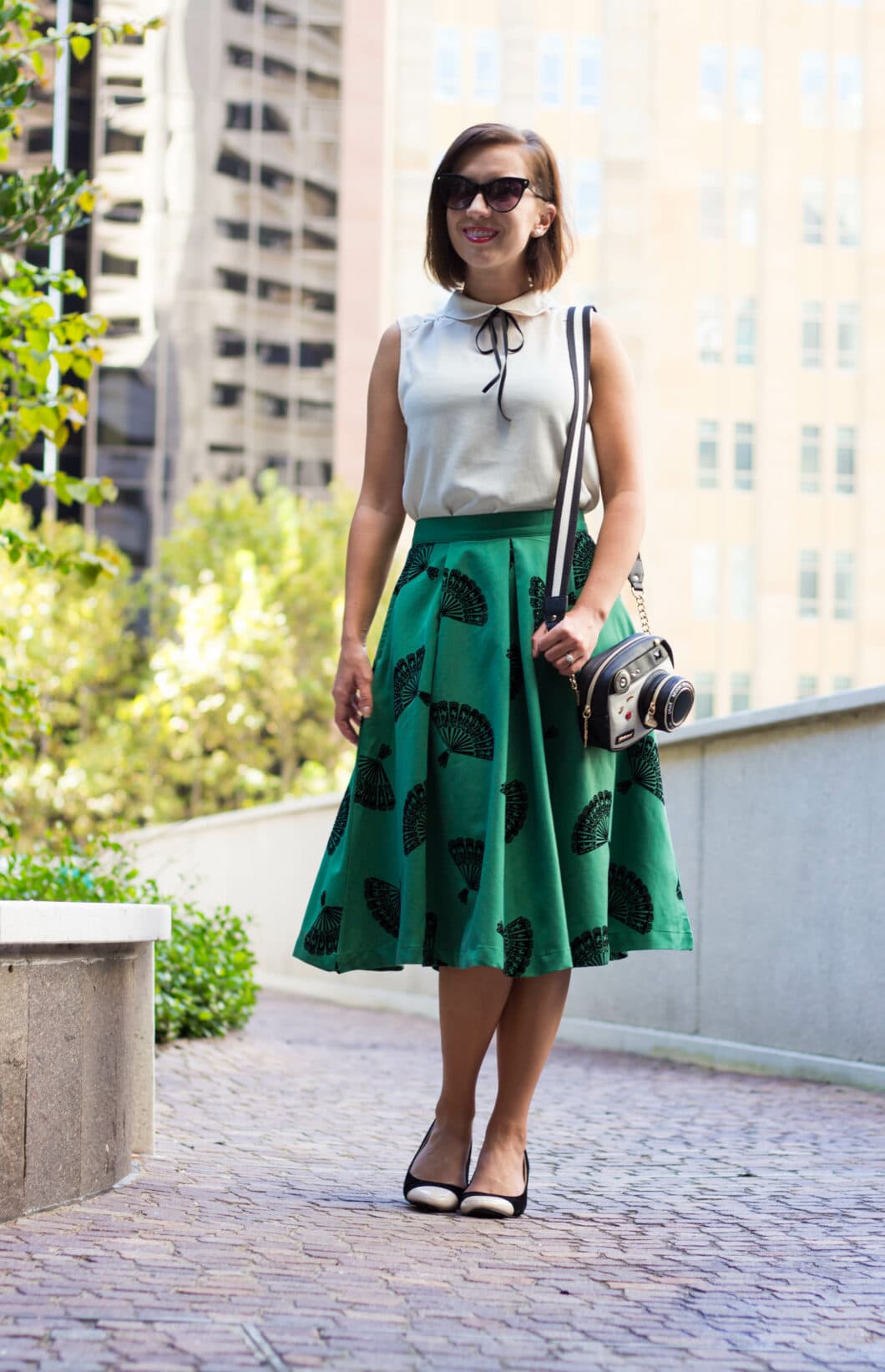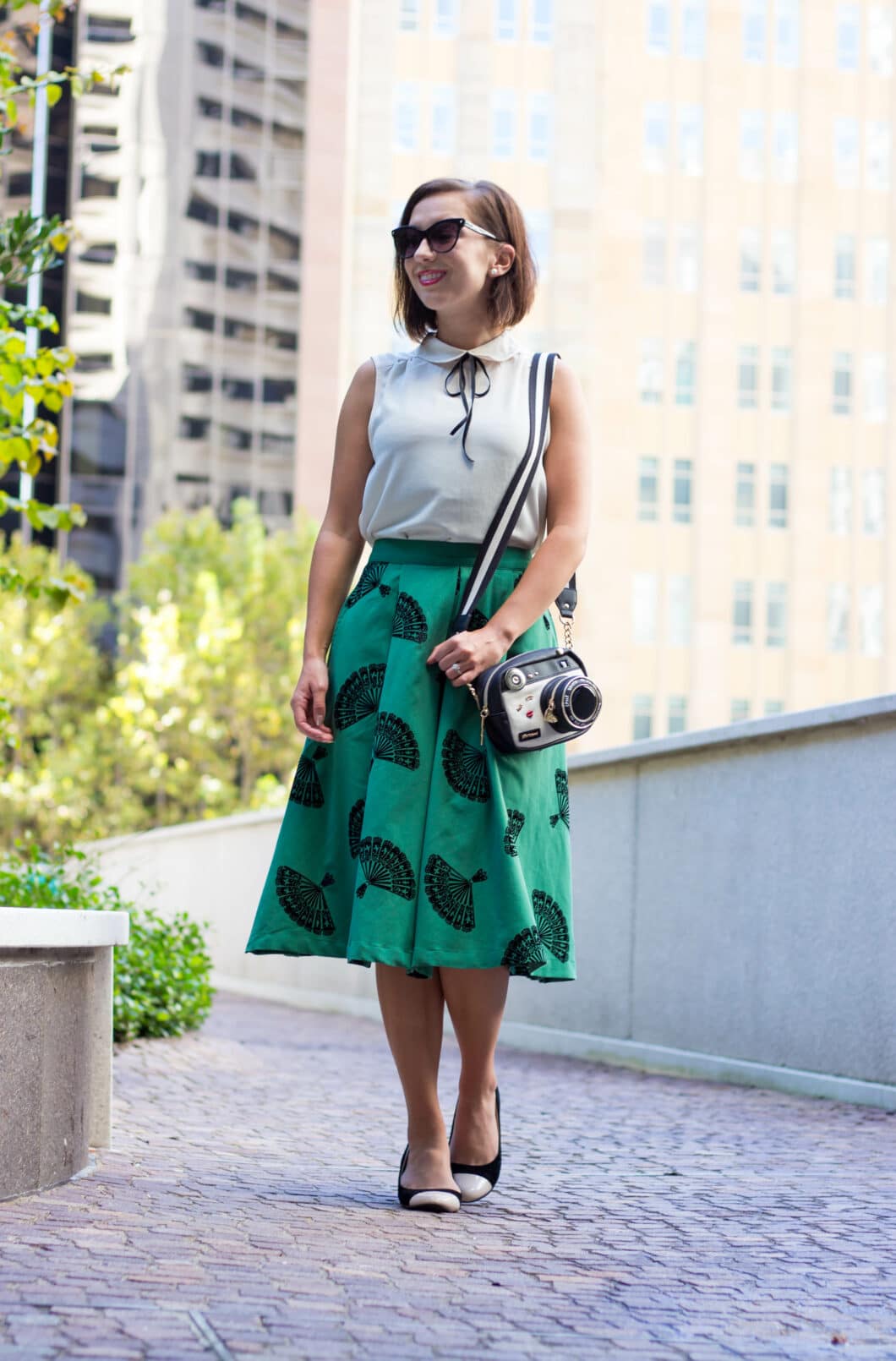 As I'm writing this post, I'm also crossing my fingers and toes hoping I get to wear this outfit again in the near future. All but one lonely suitcase was packed up when we left Sydney and shipped via a moving company…with the disclaimer that it could be up to 6 months before I see any of it again because customs in Argentina inspects each thing by hand that comes in….among several issues with importing goods and our visas. (Eeek.) And this here skirt and shoes were part of that shipment.
If you've been following my blog for a bit, you've probably noticed I wear these wedges and this skirt A LOT. My thought behind shipping them versus putting them in my one lonely suitcase was to encourage myself to wear things in my closet I haven't worn in awhile. But I'm already starting to regret this decision. I really, really miss this fan skirt and these comfy wedges! This fan skirt is just so well-made and cute, plus it's good for twirling (pictured here, it was too windy the day I wore it here for twirling). I always feel put together when I wear it, and it's surprisingly versatile. (I never would've thought a novelty print could get so much use!) Hopefully, we will meet again soon!
However, I did pack my fun Betsey Johnson bag in my one sacred suitcase! I haven't had it long enough to get a proper amount of use out of it yet. My mom-in-law had gotten it for me for Christmas. (Pretty cool gift, right?) And every time I use it I feel the need to pretend I'm taking photos with it, haha. So, prepare yourself, this is one of only two of my novelty bags that successfully made it into Argentina so far. So you'll be seeing a lot more of me fake taking photos, haha.
What are some things in your closet you would have a hard time parting with for potentially 6 months? Let me know in the comments!
Disclosure: some of the links in this post are affiliate links. Meaning, if you click a link and make a purchase, Have Clothes, Will Travel gets a very small commission. Thank you for supporting the brands that make this blog possible!
Where to find it:
Skirt: Tatyana Boutique via ModCloth or Unique Vintage
Top: ModCloth
Wedges: Old
Purse: Betsey Johnson
Sunglasses: c/o* Polette
*c/o = courtesy of, meaning the company gave me the product to be used on my blog, and I did not pay for it. All opinions are my own, and I am not being compensated for a positive review.