Casual & Chic Featuring a Green Tunic From Chic Me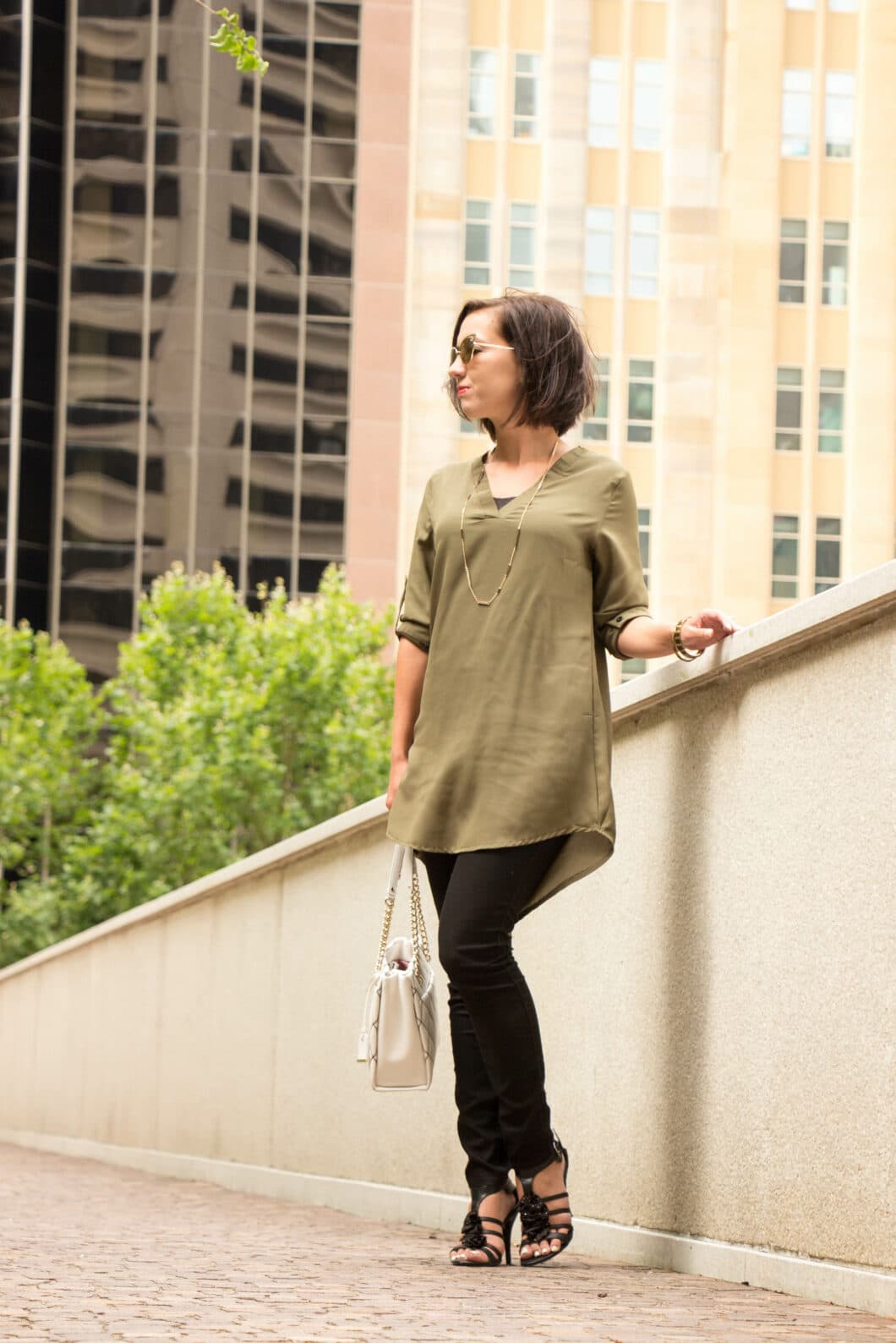 Tunics, stretchy skinny jeans (with an elastic waistband, of course) & heels, this has been my outfit of choice on the days that are cool enough to get away with it. It's just so comfy yet stylish! And honestly, it feels so odd to wear sundresses this close to Christmas, haha. I need to change it up now and again.
I really love this tunic from Chic Me. It's comfy, breathes well and is super affordable. Oh, and it comes in my new favorite color – army green. Which I think might have something to do with how well green goes with gold jewelry, my other new found obsession over the past year. Silver has always been my color of choice for jewelry for as long as I can remember…but lately, gosh, I'm all about the gold! And how fun are these chevron earrings from One Necklace (pictured above)? I really like them!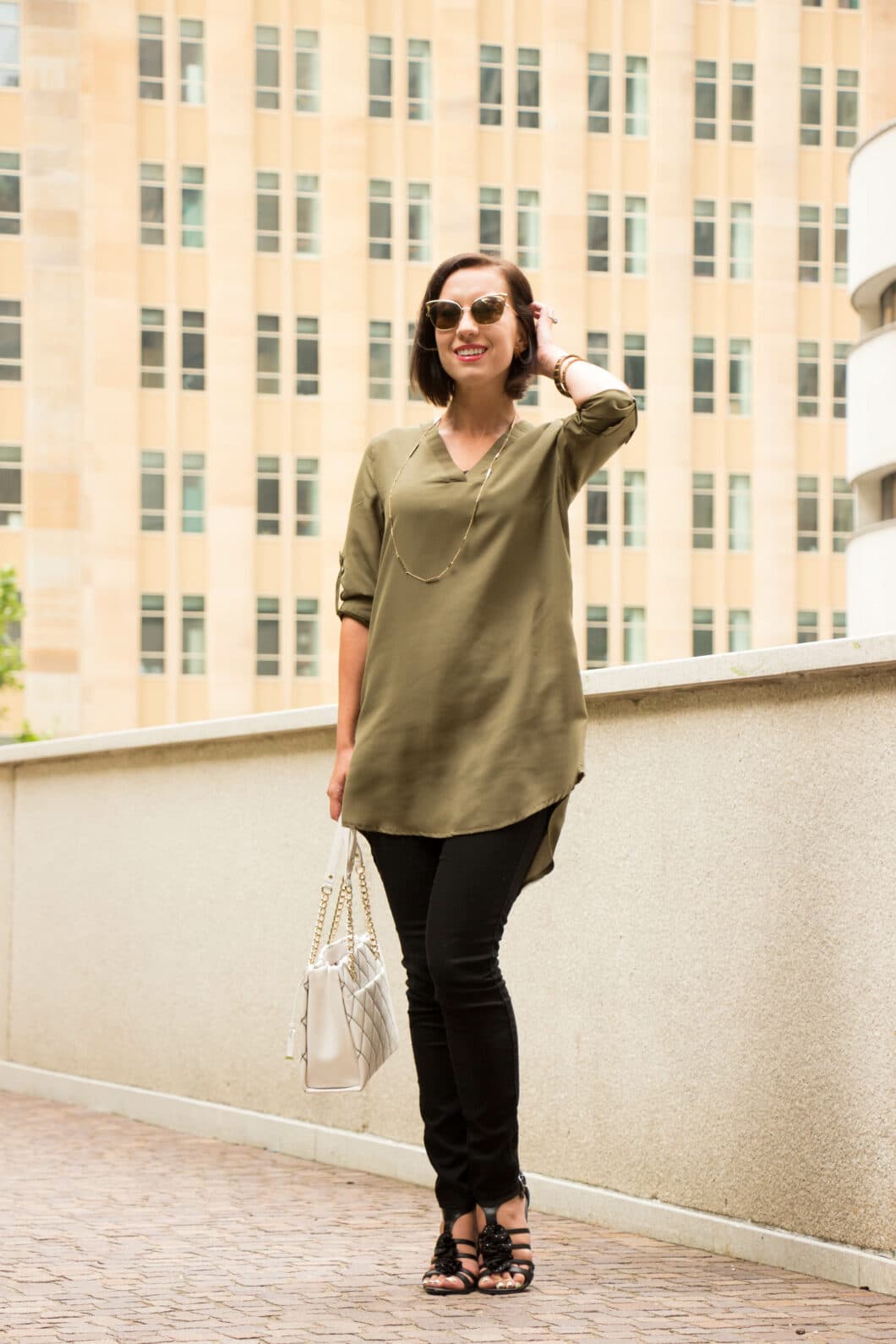 I'm also really looking forward to wearing this outfit once I get home with a pair of boots and a scarf. Is it weird that I miss wearing boots and coats and scarves? Haha. I'll be heading home to Wisconsin on Friday, though! I'm so excited! I actually just became an Aunt last week for the first time, and I can't wait to see my new little nephew, Henry! It doesn't feel real quite yet…I'm really looking forward to flying home, let's just say.
So, this is just a little disclaimer that I won't be as active for the next couple weeks on social media and my blog as I normally am. (It might be another 6 months before I see my family and baby Henry again, and I plan to make the most of it!) But there will still be posts every Monday, Wednesday & Friday – I already have them scheduled! Haha.
What's your favorite outfit lately, and has anyone changed their favorite colors over the years? And who else is excited to see their family for the holidays? Let me know in the comments!
Where to find it:
Tunic: c/o* Chic Me (Sold out. Similar here.)
Pants: H&M (Similar)
Heels: Old (Similar here.)
Earrings: c/o* One Necklace
Purse: Kate Spade (Similar)
Sunglasses: Quay (Old. Similar here.)
Necklace: c/o* Rocksbox (Use code haveclotheswilltravelxoxo for one free month!)
*c/o = courtesy of, meaning the company gave me the product to be used on my blog, and I did not pay for it. All opinions are my own, and I am not being compensated for a positive review.