I have someone very special to introduce you all to today, my nephew, Henry. This kind of post isn't normal for my blog, but I've mentioned in previous posts I was able to meet Henry while I was home for the holidays, and that he's the cutest little guy in the whole wide world. So, I figured I should give some photographic proof of his cuteness if I was going to keep bragging about him. Haha.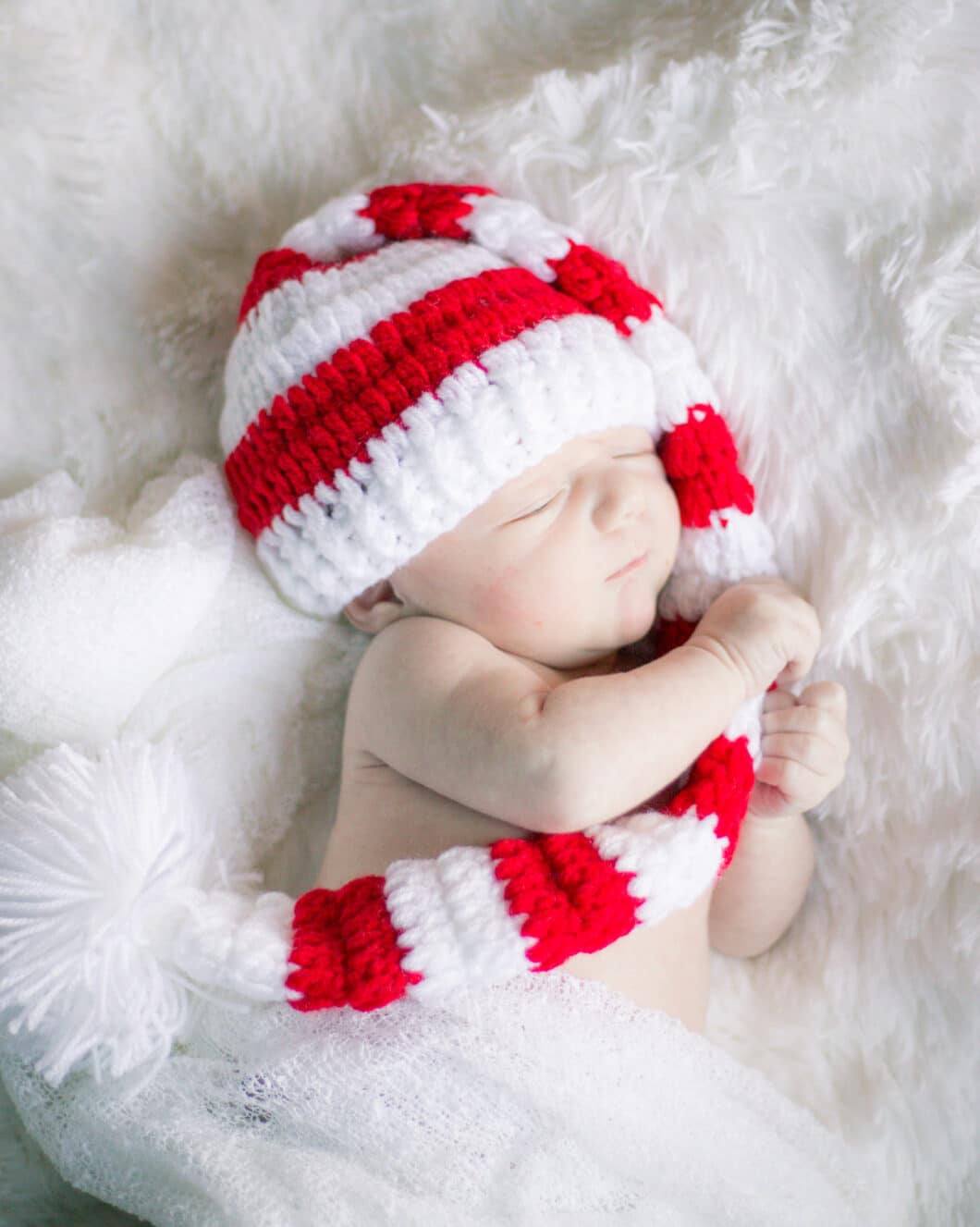 Henry was only a couple weeks old in these photos – he's now just over a month old! And he's growing like a weed! He's become quite good at blowing spit bubbles, haha. And he also managed to roll himself over at just 2 weeks old! (There were 2 witnesses to this occurrence!)
It was so wonderful to be around him so much in the short amount of time that we were home. He has, however, reinforced my suspicions that I am completely clueless around newborns, haha. I was terrible at rocking and burping him.. and how the heck do I change a diaper? (Sorry, Henry!) Fortunately, my husband (who is also Henry's godfather – and now insists on being called "The Godfather" all the time) is fabulous around newborns…so, we didn't completely fail as an aunt and uncle. Haha.
And my brother and sister in law are both naturals at parenting! I've never seen two people more relaxed and calm about having a newborn baby. (Seriously!)
This is definitely the downside to living abroad, though. My husband and I really hate not being near our family – especially Henry. It's crazy how much he's grown in such a short amount of time, and I don't like thinking he may be 3 or 6 months old by the time we seem again. But, it was still great to see him so much while we were home! (And don't grow too much until we get to see you again, little mister!)
It was also really cool too because my sister-in-law asked if I would like to take these photos of Henry while I was home. I was really excited and nervous, as I'm generally just taking photos of myself! Haha. So, this was my first venture into newborn photography…but Henry was such a good little model…I think we managed to get some pretty decent shots. 🙂
Also, if you are a blogger or newbie photographer – my 50mm f/1.8 lens was an absolute lifesaver for taking these photos! I have a Canon Rebel T5i, so specifically, I have the Canon EF 50mm f/1.8 STM Lens (and it's one of the cheapest camera investments I've ever made). It's fantastic for portrait photography and getting that "blurry" background…without spending a small fortune.
This white, fuzzy blanket made for a really nice backdrop too! And it's come in handy for flat lays as well.
It's hard NOT to take a good photo, though, when your model is this little cutie! 🙂 I have some more photos of him in a gallery below. I also included some photos of my sister-in-law's family dog, Gus. We took a few snaps of him too while Henry was taking a break. (He's a Newfoundland and is seriously the size of a Shetland pony, haha.)
Thanks for checking out my post on little Henry – even though it's not my normal outfit or travel post! I'm really proud to be his aunt and wanted to take the chance to show him off a little. 🙂
Here are the photo props and equipment we used for his shoot, too, if anyone is interested. (Click here too for more on the cow hat, and click here for the Santa hat.)