A Classy Holiday Party Outfit You Won't Freeze In
Dress c/o* (similar here) | Cardigan (similar) | Tights | Petticoat | Heels (similar) | Bag
This is THE time of year to dress up with our loveliest of frocks and fanciest of shoes. However, many times, these outfits mean we're freezing our rear ends off at our annual holiday parties. I don't know about you, but nearly every dress in my closet is sleeveless and not made with terribly thick material. But you can easily transform those chilly little dresses into a cold weather appropriate outfit!
The key, once again, is to add layers. Invest in as many cardigans as you can, ladies! I bought a ton of these cropped cardigans when I was living by a Review Australia store in Sydney. However, if you're not in Australia (and don't want to pay the shipping fees), I also love ModCloth's cropped cardigan selection (with sizes ranging from XXS – 4X in 8 colors).
Next up, you're going to need to make sure your legs are toasty! Black tights are always a win in my book. However, there are so many fun colored and printed options these days! They can really add a fun pop to your outfits. My favorites are the "Accent Your Ensemble Tights," they come in 9 different colors and they are built to last. I own several pairs and have had them all for about 3 years now with no runs to speak of! That's impressive. (Amazon also has great selections too.)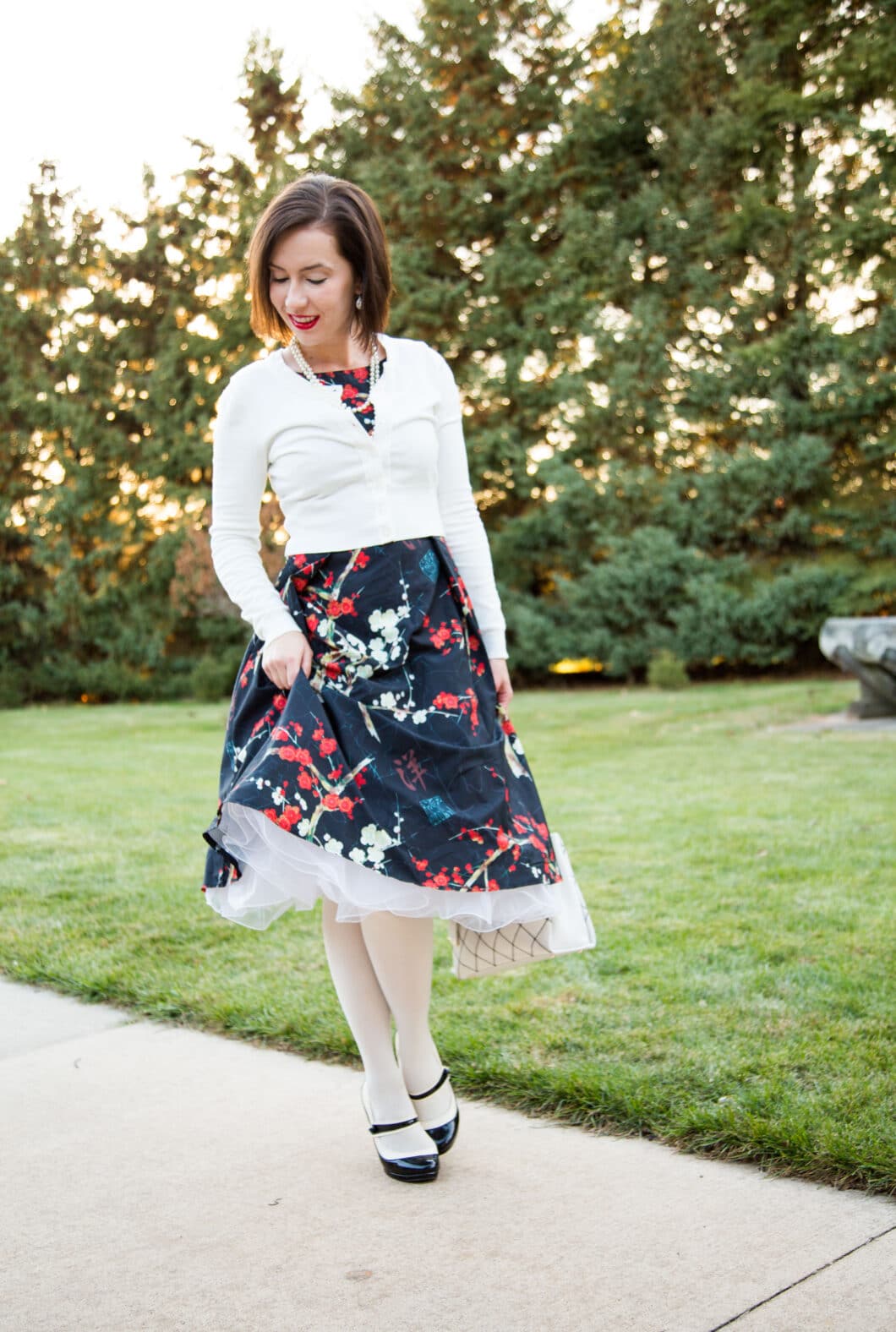 Now, I know petticoats aren't for everyone. However, if there is one of time of year to try one, the holidays are it! It's fun to add a little extra frill at this time of year. Oh, and it's also an extra layer to keep your bum warm. Haha. (And the one I'm wearing is only $14 on Amazon.)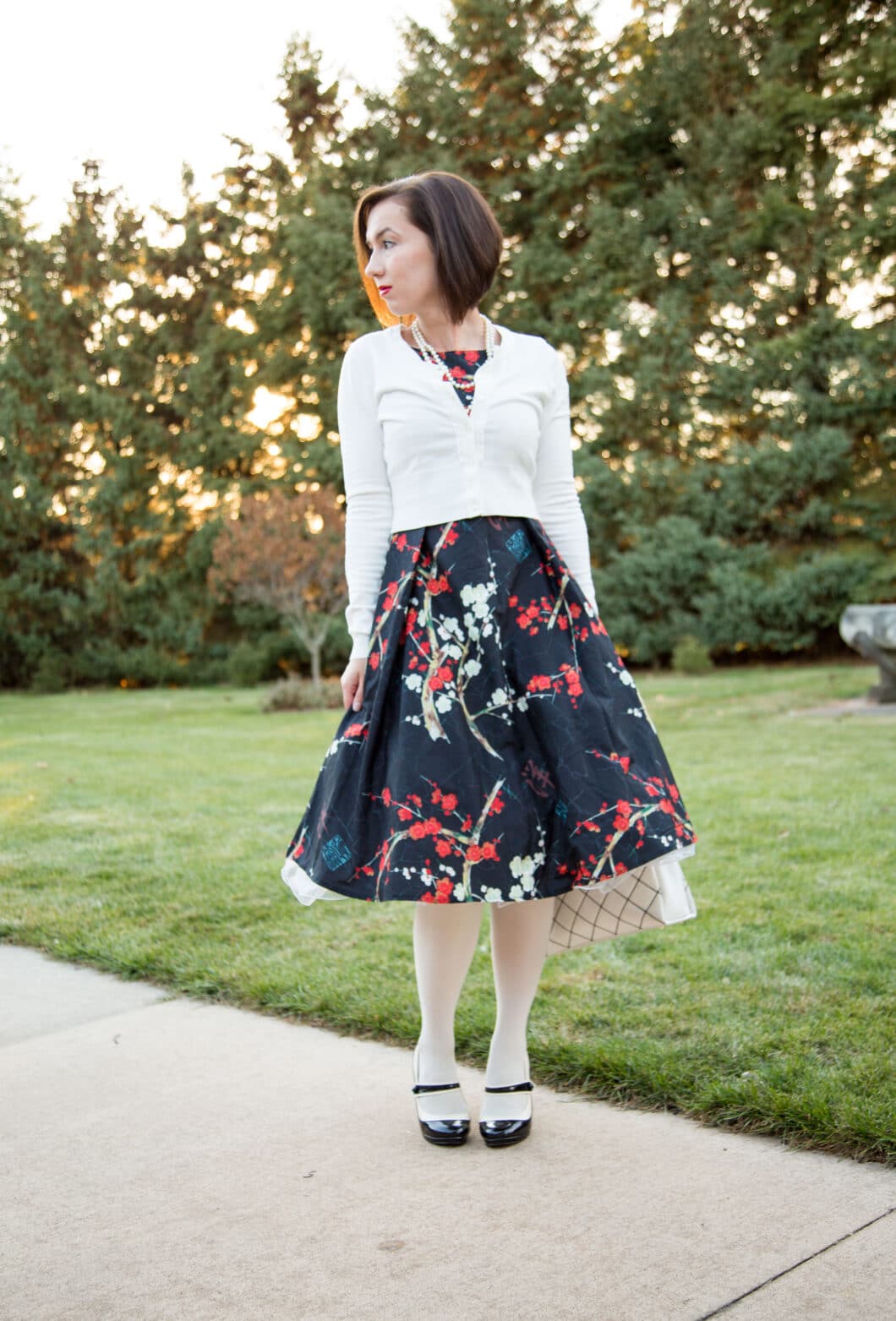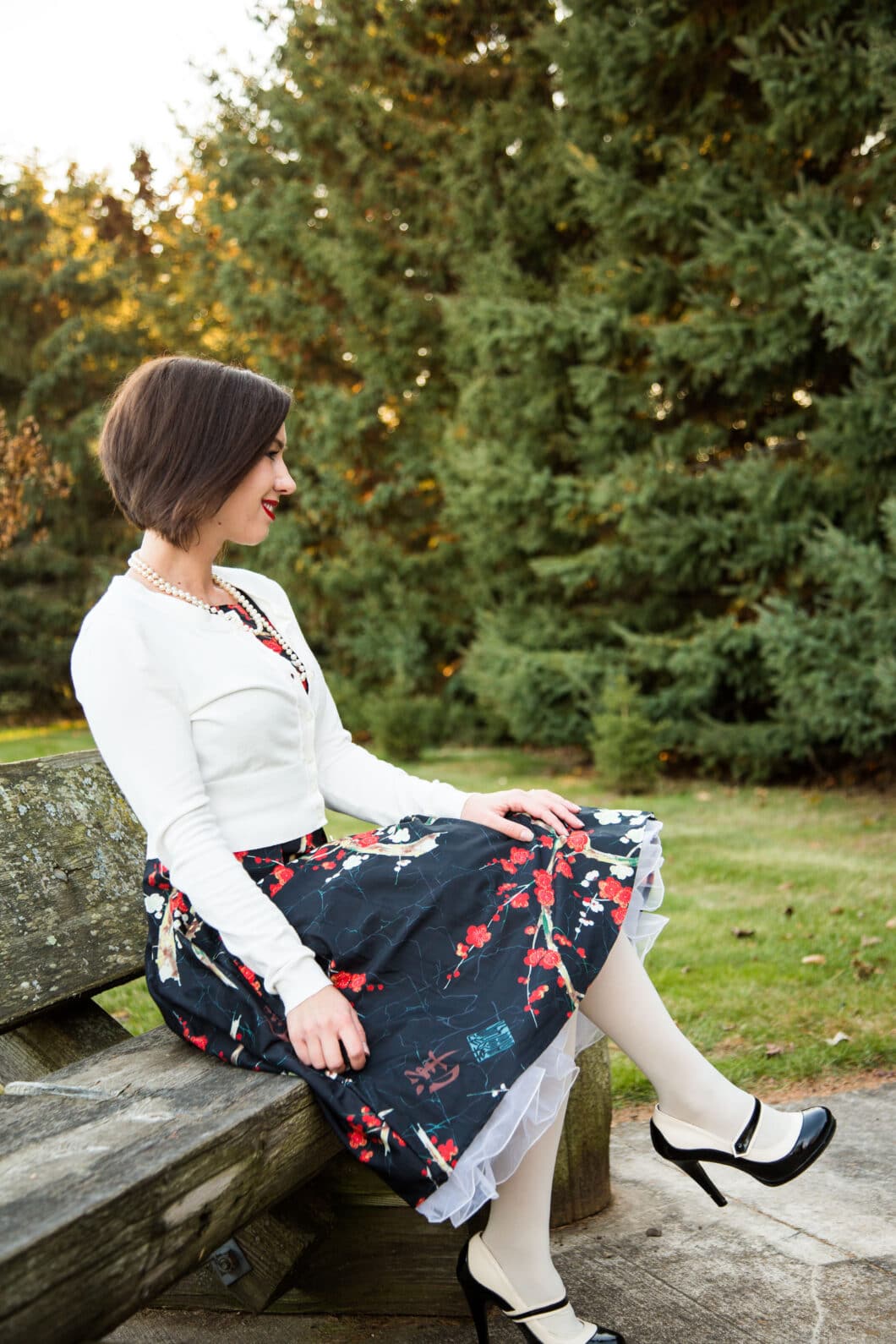 Do you have any fun holiday parties coming up? And what will you be wearing to them? Let me know in the comments!
*Also, if this dress looks familiar. This isn't the first time I've featured it. Click here to see another way I styled it!
Where to find it:
Dress: c/o* Fashionmia – Runs large! I sized down a whole size. (Also similar here)
Petticoat: Amazon
Tights: Old (Similar here)
Cardigan: Review Australia (Similar here)
Heels: Old (Similar here)
Bag: Kate Spade
Necklace: Old (Similar here)

*Disclosure: some of these links are affiliate links. Meaning, if you click a link and make a purchase, Have Clothes, Will Travel gets a very small commission at no extra cost to you. Thank you for supporting the brands that make this blog possible! I am also a participant in the Amazon Services LLC Associates Program, an affiliate advertising program designed to provide a means for us to earn fees by linking to Amazon.com and affiliated sites.
*c/o = courtesy of, meaning the company gave me the product to be used on my blog, and I did not pay for it. All opinions are my own, and I am not being compensated for a positive review.