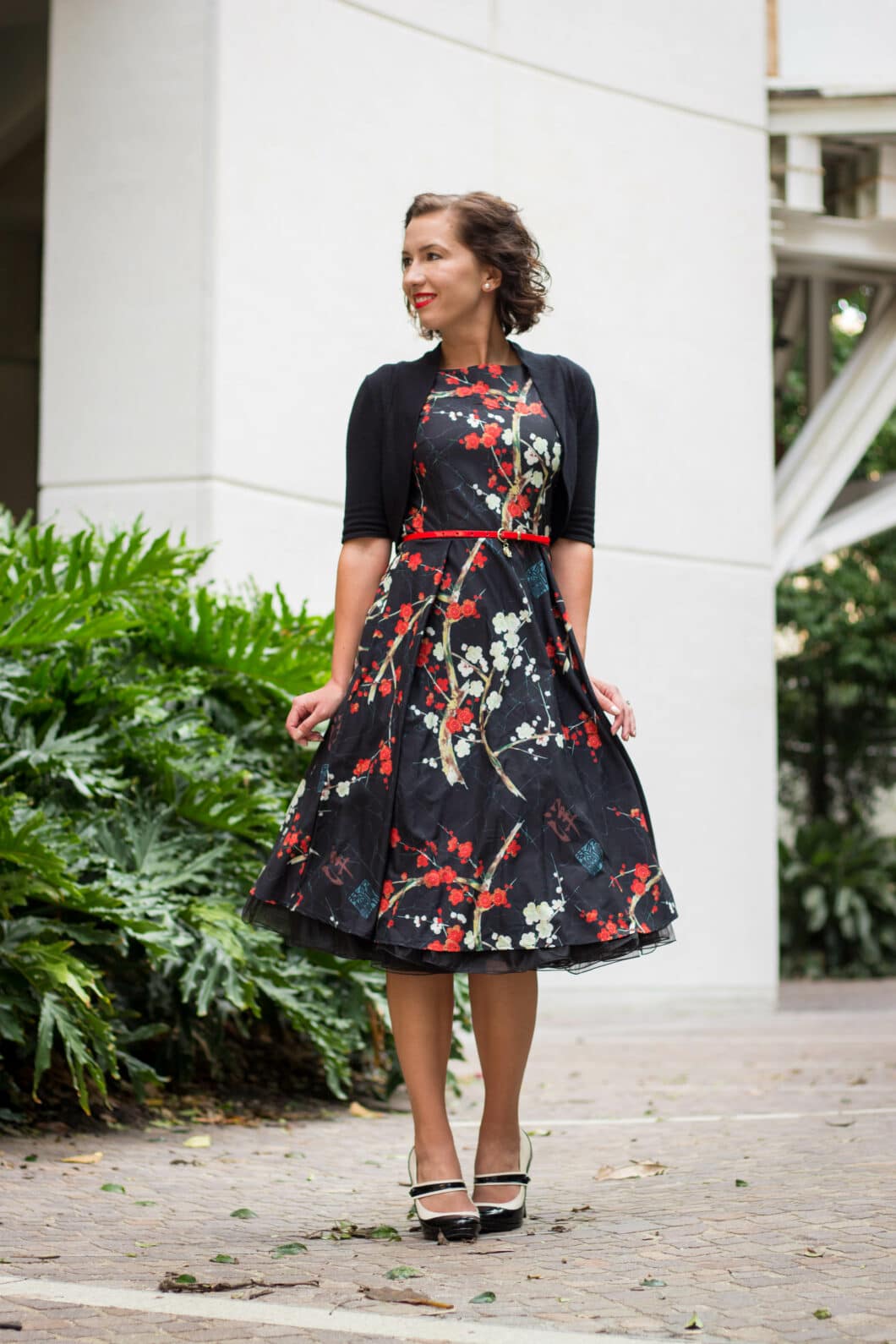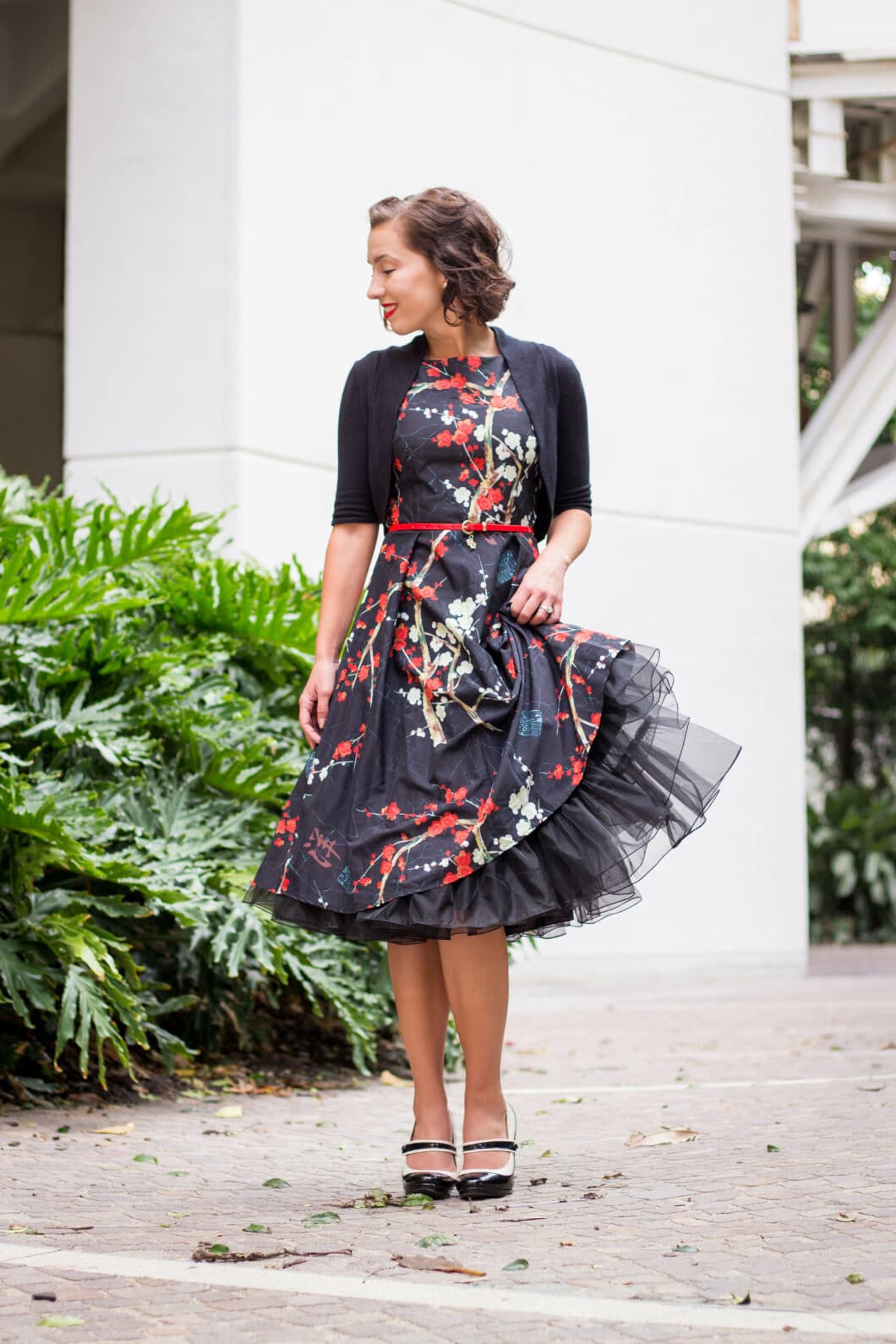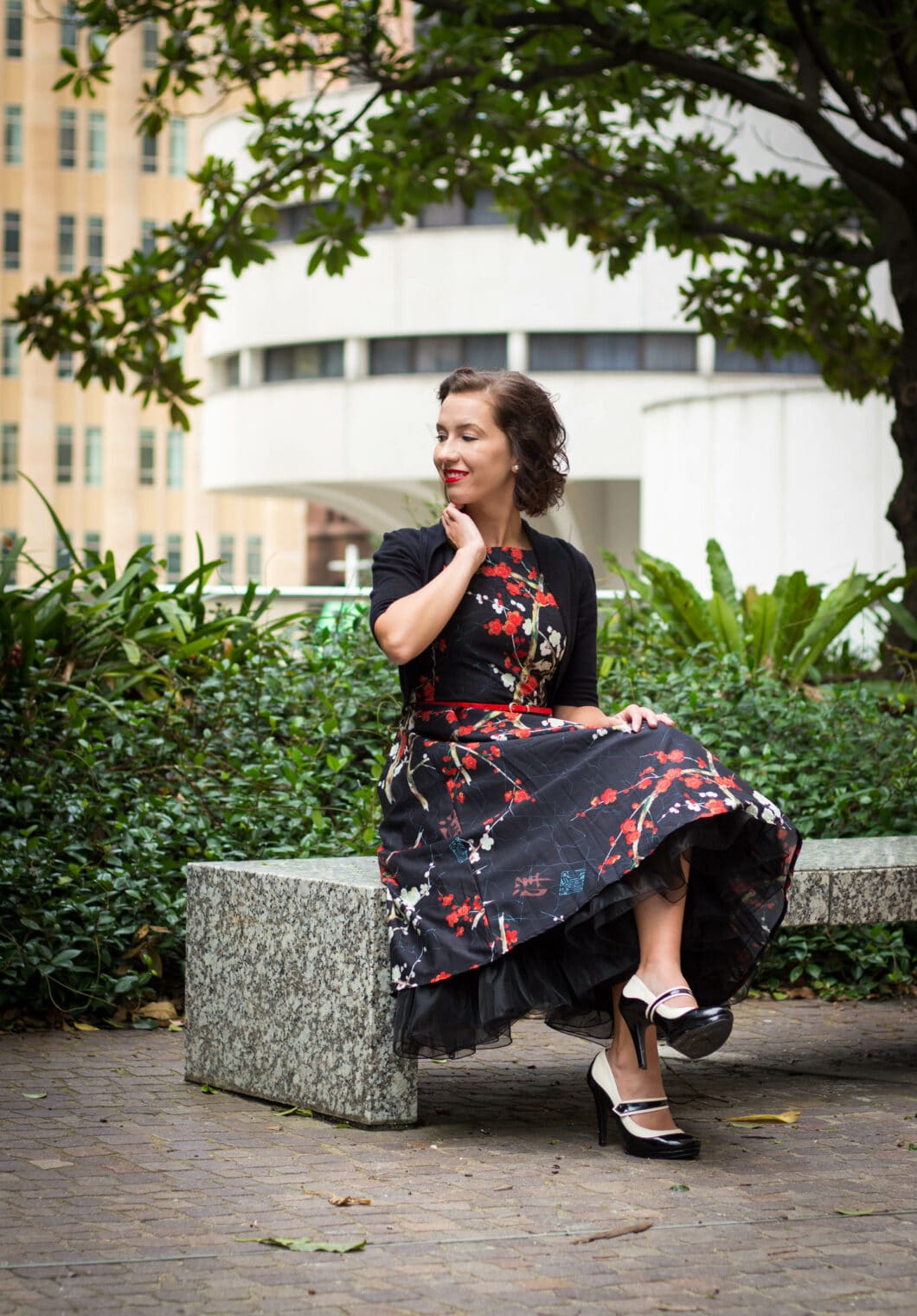 Shop the look:

Less is more can be a fine way to approach style some days…but, more often than not, I like adding a little extra frill to an already showy ensemble. This fit and flare dress would be plenty fine on its own…but, I just love the way it looked with a little extra oomph. My experiment into the world of petticoats is proving to be a successful one! Haha. I really do like these inexpensive ones from Amazon for now. (Maybe I'll invest in some pricier, higher quality ones one day.)
And this floral dress was another find from inexpensive online retailer, Fashionmia. This dress is only $22! Not too shabby. I really like it! Two things to note about it, though: 1.) I had to size down. (I'm usually a medium, but with this dress I needed a small.) So, be sure to check the measurements! 2.) The material is a bit on the shiny side. It's not that big of a deal. But in comparison to say, my Closet London skater dresses, it's noticable.
Just a reminder too, I'm on vacation in New Zealand right now! I should be getting ready to go bungee jumping in Queenstown shortly after this post publishes! (Which should go really well…especially considering I'm terrified of heights. Haha.) If you're interested in following along live, add me on Snapchat by clicking here, or search for "HavClothWilTrav."
Are you a "less is more" kind of fashionista? Or do you like to embelish your outfits with some extra frills? Let me know in the comments!
Where to find it:
Dress: c/o * Fashionmia
Heels: Old (Similar here)
Petticoat: Amazon
Cardigan: Old (Similar here)
Disclosure: some of the links in this post are affiliate links. Meaning, if you click a link and make a purchase, Have Clothes, Will Travel gets a very small commission. Thank you for supporting the brands that make this blog possible!
*c/o = courtesy of, meaning the company gave me the product to be used on my blog, and I did not pay for it. All opinions are my own, and I am not being compensated for a positive review.