Exploring New Orleans in Style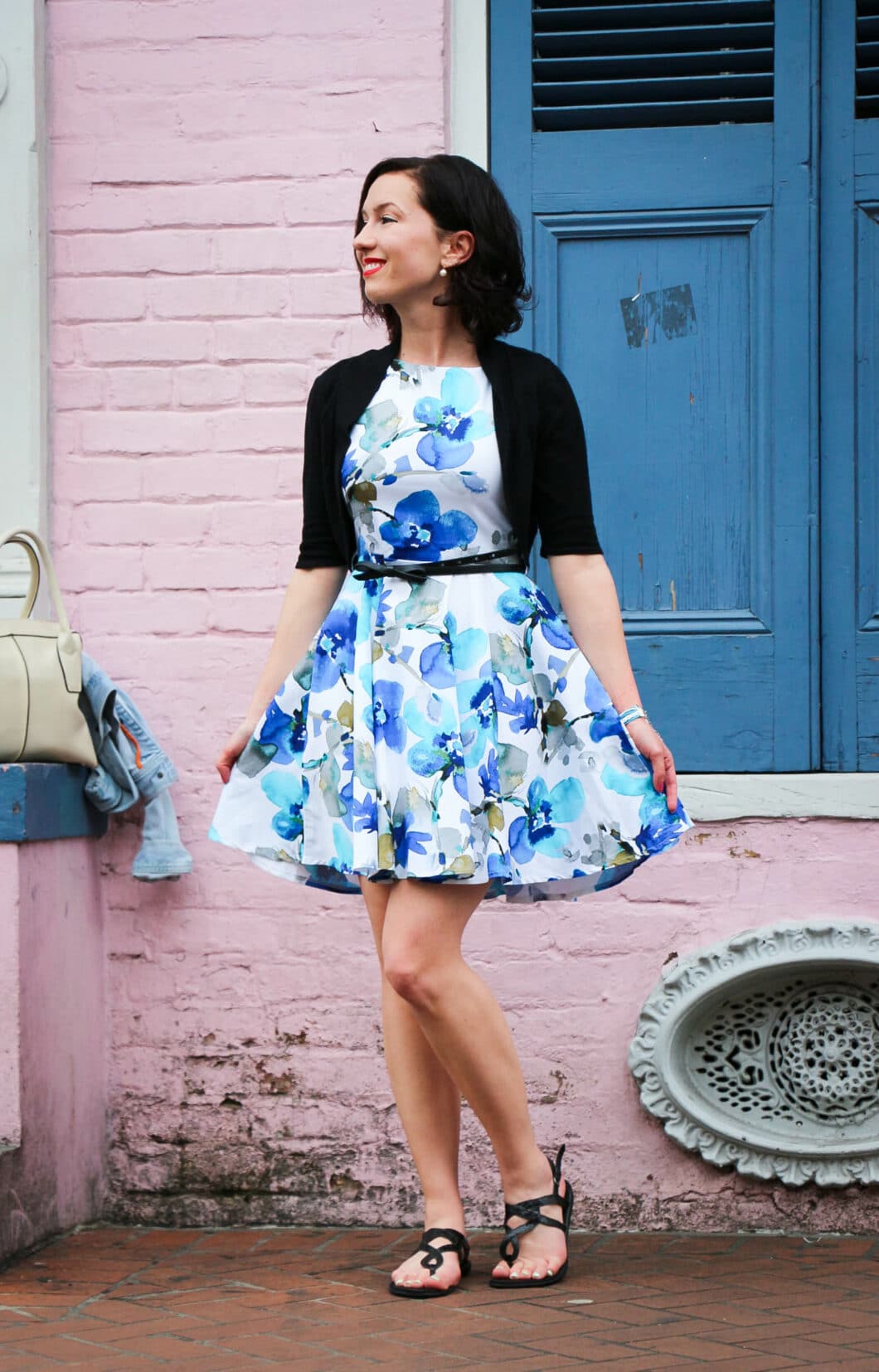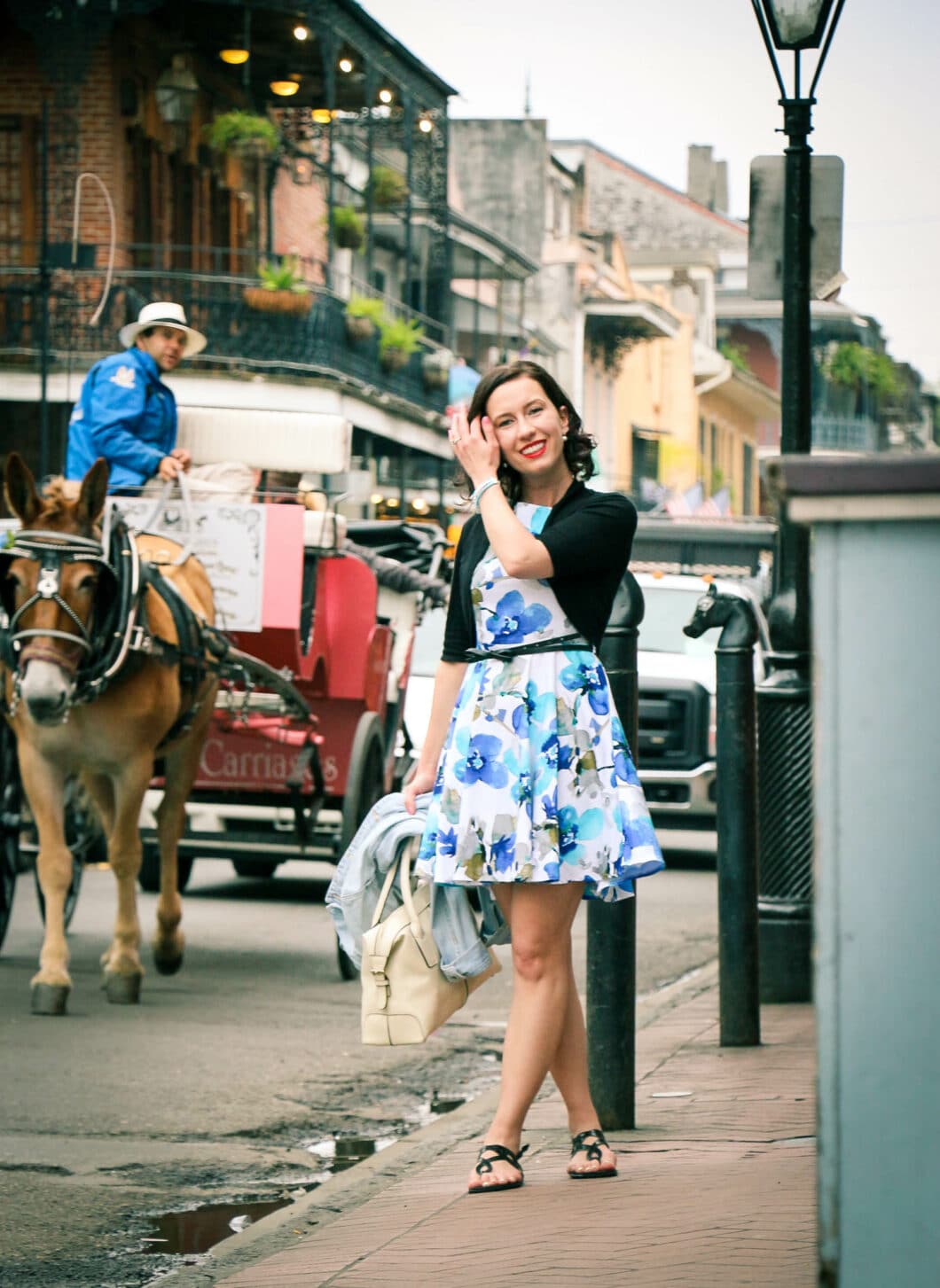 Shop the look:

My trip is over, but I now get to go through all the photos I took while in New Orleans and share them with you all! Prepare yourselves for many colored walls, haha! I really loved how brightly colored all the buildings are… and took full advantage of this for outfit photos.
These photos were from our very first day in New Orleans. (The photos with the church in the background are from Jackson Square.) We got in around 11 a.m. and were surprised at the lack of people in the streets. We would later figure out, this was because everyone was still sleeping. Haha. I wore dresses and skirts for the entire trip – it was much warmer than the weather we were used to, but boy was it windy! (See photo below. I don't think I could've made a more derpy face if I had tried, haha.)
I don't even want to think about how many people may have seen my undies, thanks to the wind! But wearing this dress was worth it…it's so cute! This one is another from my favorite little boutique, Lilee Fashion (in Australia). I've featured this boutique many times, because I love their dresses! This one looks, fits and feels just like one of Closet's skater dresses (a.k.a ModCloth's Luck be a Lady dresses) but Lilee Fashion's prices are almost half of what Closet & ModCloth are charging.
And just a reminder of how shopping with Lilee Fashion works (if you don't happen to live near Brisbane!), just click here (this is their Facebook page) and comment on the photo of the dress you want. You'll then be given the size, price, shipping info, etc. And you can pay via PayPal. 🙂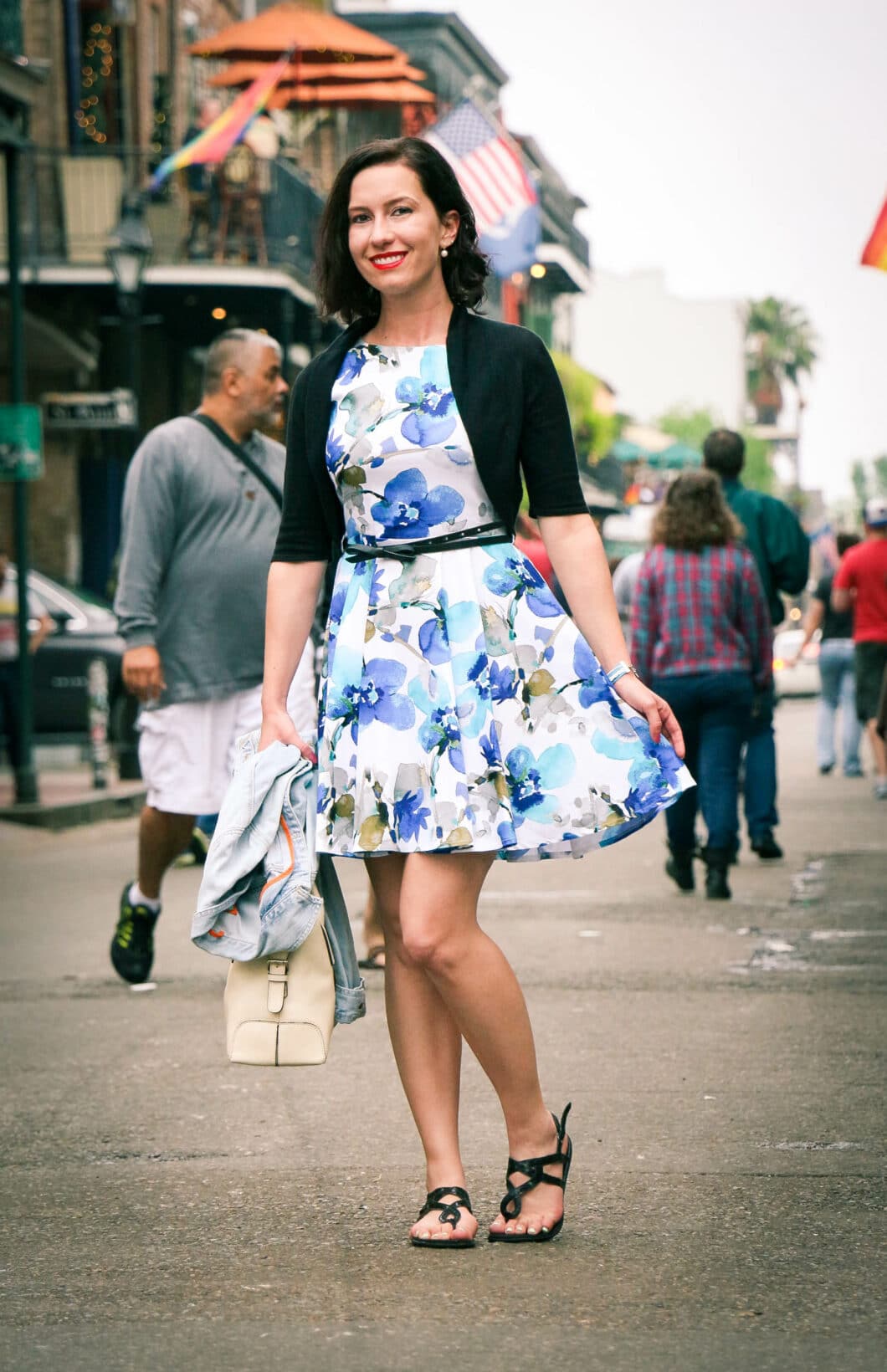 I included this photo, not because I particularly like it, but because it's the only photo I have of myself on Bourbon Street. This is the street everyone thinks of when they think of New Orleans…but boy, it just wasn't my scene! While my husband was taking photos of me a guy jumped in front of him and put his rear end up to the camera, and then there were guys on the balcony to my side shouting for me to "show my boobs." Good grief! (Does my face look like I'm ready to kill someone? Haha.) I'll be putting together a little travel post for Friday of all the fun things we did…there's a lot more to New Orleans than Bourbon Street! 🙂
Has anyone else checked out Lilee Fashion's dresses? And has anyone else been to New Orleans? What were your thoughts on Bourbon Street? Let me know in the comments!
Where to find it:
Dress: c/o* Lilee Fashion (Similar here)
Cardigan: Old (similar here)
Sandals: Old (Similar here)
Bow Belt: Old (Similar here)
Bag: c/o* IfChic (Sold out. Similar here.)
Lipsense Lipstick: c/o* The Dusty Vixen in Blue Red

*c/o = courtesy of, meaning the company gave me the product to be used on my blog, and I did not pay for it. All opinions are my own, and I am not being compensated for a positive review.