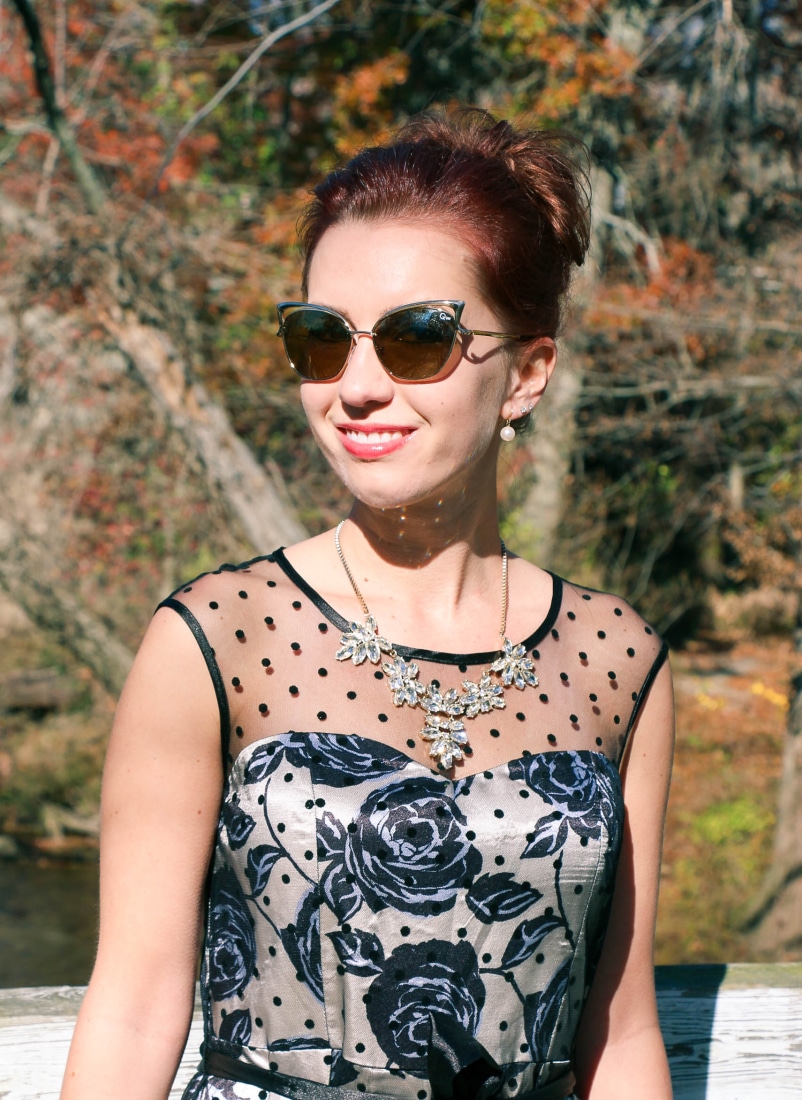 I am a firm believer that florals are not strictly a spring/summer print, but can be worn any time of year. The only other print I like as well as florals is polka dots.
So, to say that I am in love with this dress would be an understatement! I have never in my life seen a dress that combined a floral print with polka dots and looked this awesome. I also love the length of this dress, it hits just below the knee..which is perfect for a fall day that is too warm for tights! (Seriously fall weather, where are you?) I also have to say that I love the volume this dress has…it makes it so fun to twirl in! (My shoes are not so good for twirling, however! Haha.) The only downside to this dress is, I have to wear a strapless bra with it. Haha. (When are they going to invent a comfortable strapless bra?)
This lovely dress came from an Australian friend of mine, who sent me this dress from her store, Lilee Fashion. She also has an eBay store (if you don't happen to live in Australia) under the name Lilac Cove Boutique! She has so many fun, vintage-inspired dresses in her store – and they're all very reasonably priced! Just be aware that these dresses are all in Australian sizes, so be sure to figure out what your Australian size is before placing an order. 🙂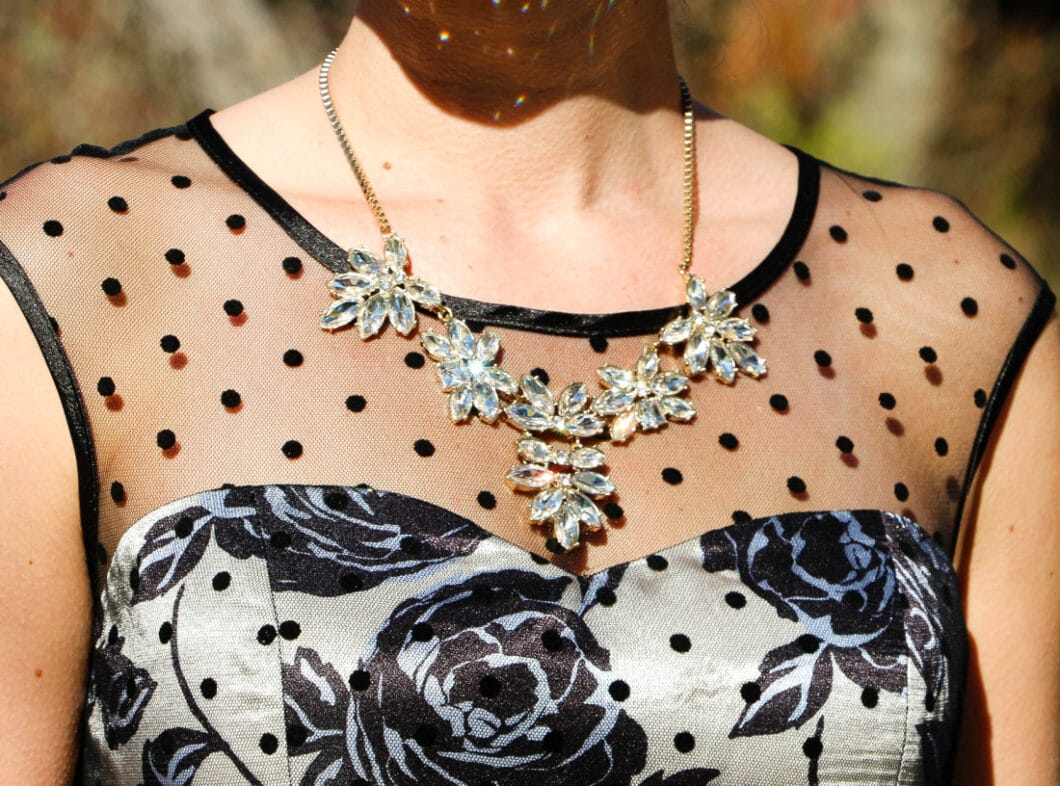 This sheer, polka dot neckline was perfect for my sparkly, new Rocksbox necklace. I loved that I was finally able to break this necklace out! If you missed my post on what Rocksbox is all about, just click here. (And be sure to use code: haveclotheswilltravelxoxo for a free month of jewelry!)
I'm curious, what are your favorite prints? And what do you think about wearing florals in the fall? Let me know in the comments!
Where to find it:
Dress: c/o* Lilee Fashion (Similar here)
Necklace: c/o* Rocksbox (use code: haveclotheswilltravelxoxo for a free month subscription!)
Heels: c/o* Pink Basis (Sold out. Similar here.)
Sunglasses: Quay
*c/o = courtesy of, meaning the company gave me this product to be used on my blog, and I did not pay for it. All opinions are my own, and I am not being compensated for a positive review.