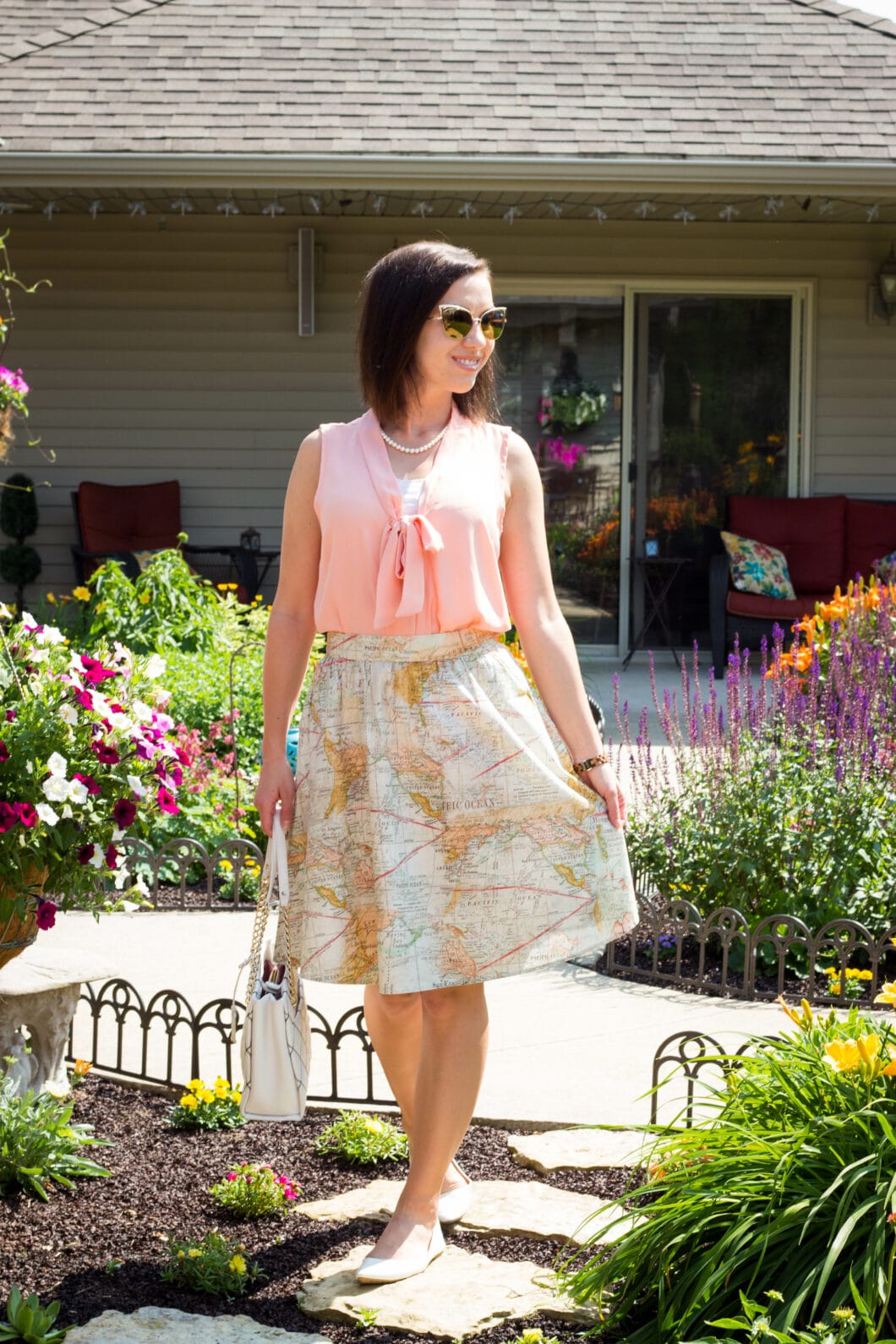 While I do my best to wear all the items in my wardrobe, there are few pieces I always find myself reaching for in the morning. This fun skirt and lovely top are two of those items. They're both incredibly easy to mix and match. I also love wearing them in hot weather (but it's easy enough to pair them with a cardigan for chillier weather).
As you might have noticed too, these photos weren't taken in Argentina. I had worn this outfit (several times, actually #TerribleOutfitRepeater) while I was home in the US a little earlier this summer. I kept waiting for this skirt to get stocked in more sizes before posting it. However, ModCloth restocks based on community feedback. So, if this skirt turns out to be one you're interested in and your size isn't available, you'll have to click the size and then "let me know when it's back in stock." This lets them know that people are interested, and you'll get an email when they bring your size back.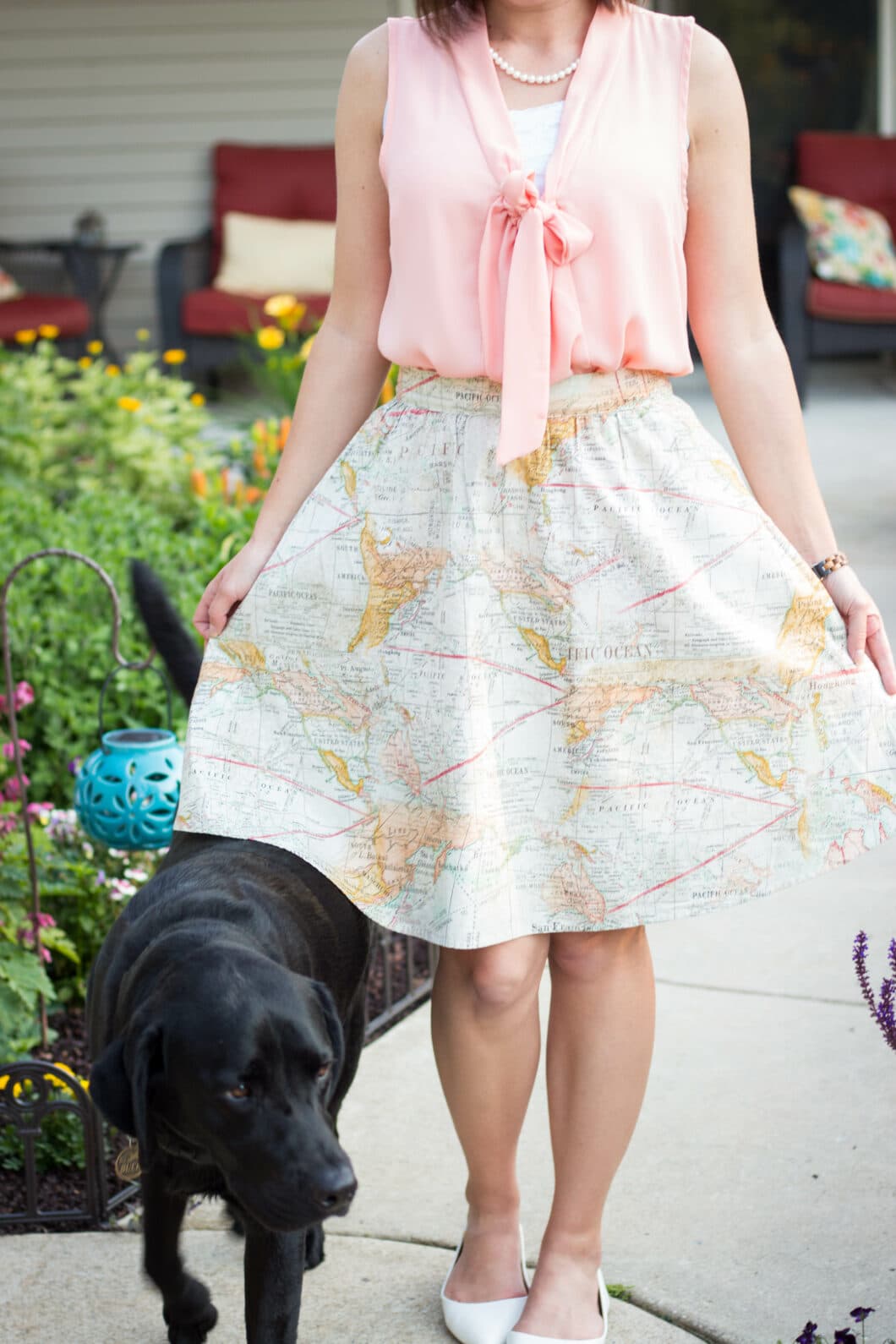 Haha. I had wanted to share this photo of my parents' dog, Buck. Every time I'm home and take photos in their yard, he has to get in the photo. He hears the click of the camera and runs right for it. (I swear he's trying to smile too, haha.)
And I'll actually be heading back to the US on Friday for another week! I'm so excited we've been getting so many opportunities to see our family and friends this summer (especially our little nephew, Henry)! My husband's current work contract gives us wayyyy more opportunities to go home than our previous two spots did. We used to only go home every 6 months, but now it's every 8 weeks! But goodness, it's still a long journey to get from Rosario, Argentina to Green Bay, Wisconsin. It takes nearly 30 hours worth of traveling – ick!
I'm curious, too…would anyone be interested in an outfit post featuring my favorite outfits for 30ish hours worth of traveling? And what are some of the items in your closet you always find yourself reaching for? Let me know in the comments!
*Heads up too! The Nordstrom Anniversary Sale ends this Sunday! If you missed my post on my Top 50 Sale Picks For Under $50 in that sale, click here. Or click here to shop the sale. I'm also excited to get home and see all the goodies I ordered from it! Haha.
Where to find it:
Skirt (Sold out. Similar here and here.)
Top: ModCloth (Sorry this color is no longer available.)
Flats: Amazon (Size up! They run small.)
Purse: Kate Spade
Sunglasses: Quay (Similar here)
Watch: c/o* JORD
Disclosure: some of the links in this post are affiliate links. Meaning, if you click a link and make a purchase, Have Clothes, Will Travel gets a very small commission. Thank you for supporting the brands that make this blog possible!
*c/o = courtesy of, meaning the company gave me the product to be used on my blog, and I did not pay for it. All opinions are my own, and I am not being compensated for a positive review.