Seasonally Confused – A Spring or Fall Outfit?
This outfit could be worn in spring or fall! I'm still in denial that it's spring in Australia, as I am still trying to dress for fall weather…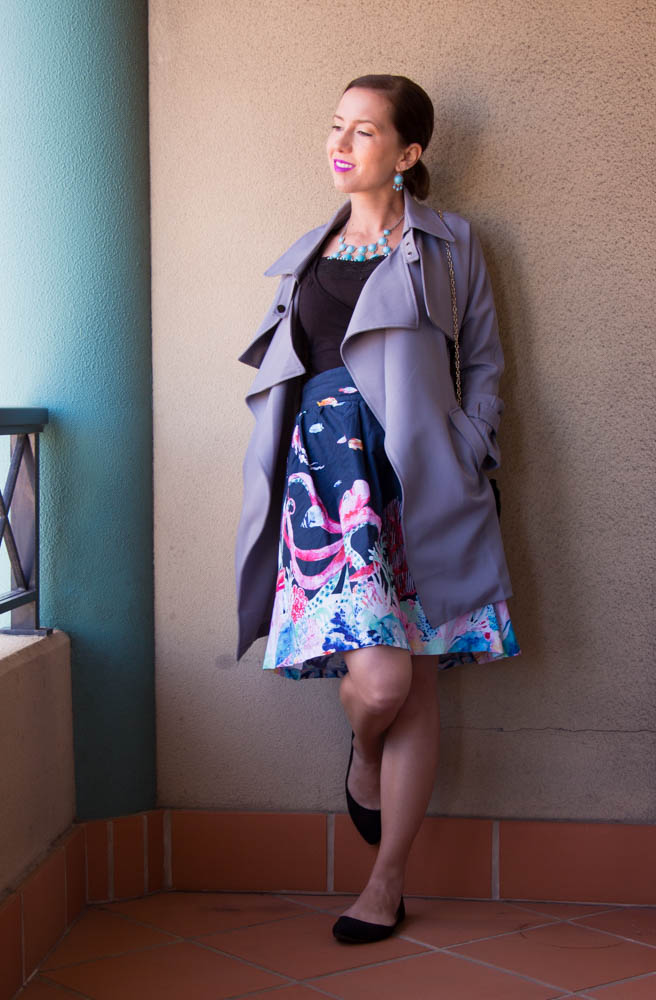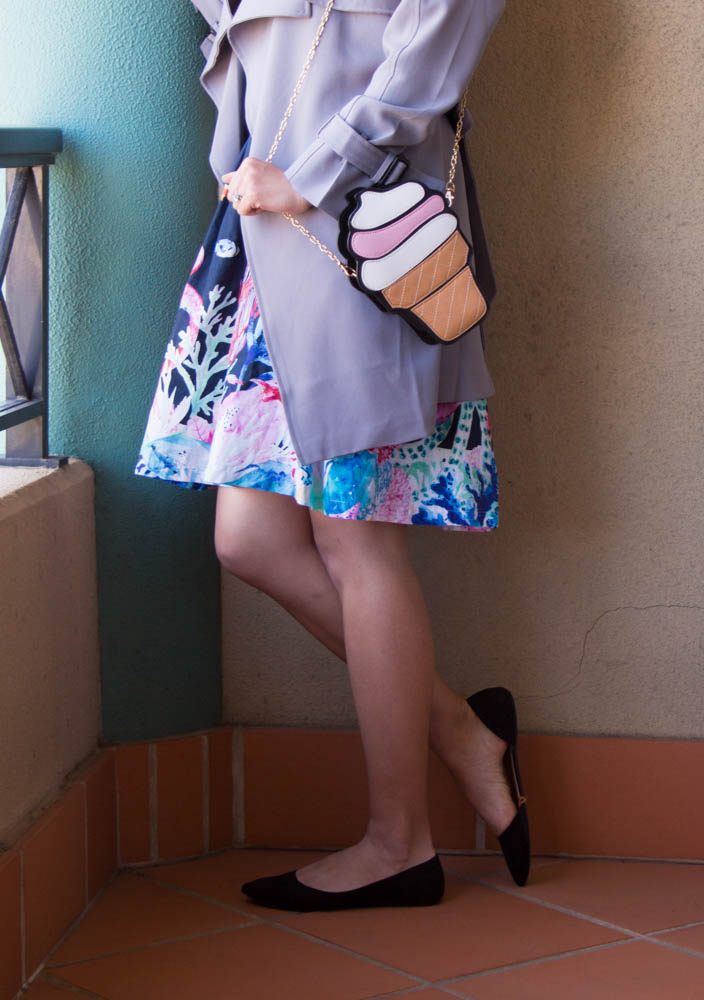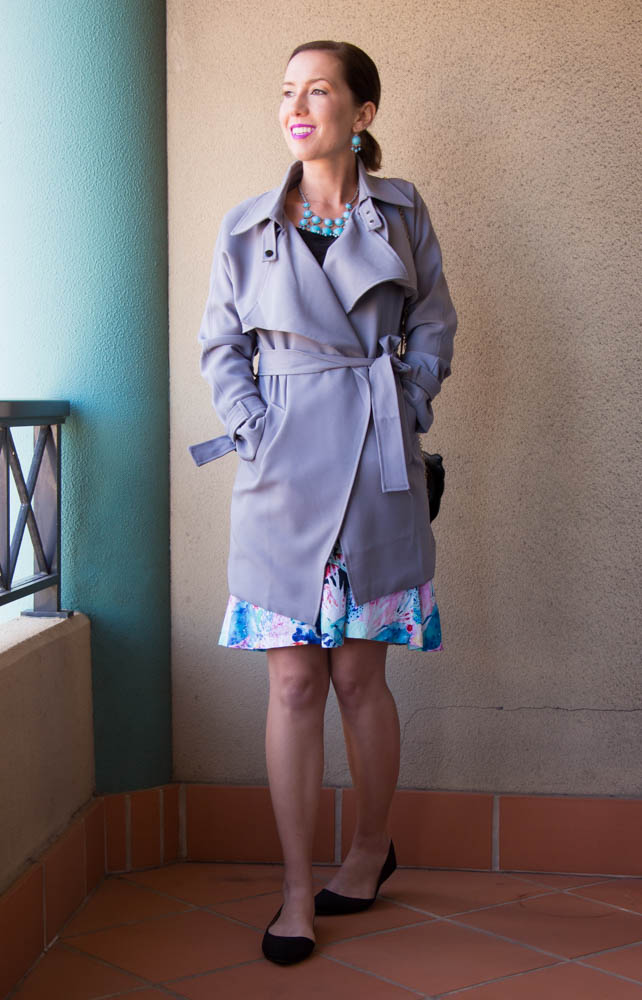 Right now, I have boots, trench coats and scarves on my mind. However, it's spring here! So, I am really struggling at the moment, haha. It feels so strange to be going through the motions of spring again!
But I was able to compromise with myself. I needed a new lightweight coat, as I hadn't really packed much for coats or jackets, other than a jean jacket. In Wisconsin, it felt like I always went from short sleeves right into my big heavy winter coats…so, I had never bought much for in-between wear. But it does still get rather chilly at night here in Sydney, and some days are a bit brisk yet too.
So, I had popped in the mall near our apartment this weekend, because my husband wanted to get his haircut. And while he was doing that, I found the perfect spring coat to keep me warm and make me feel slightly better about missing out on fall this year. And as the sales associate pointed out, it'll go great with spring colors! (I'm still in denial about this, haha.)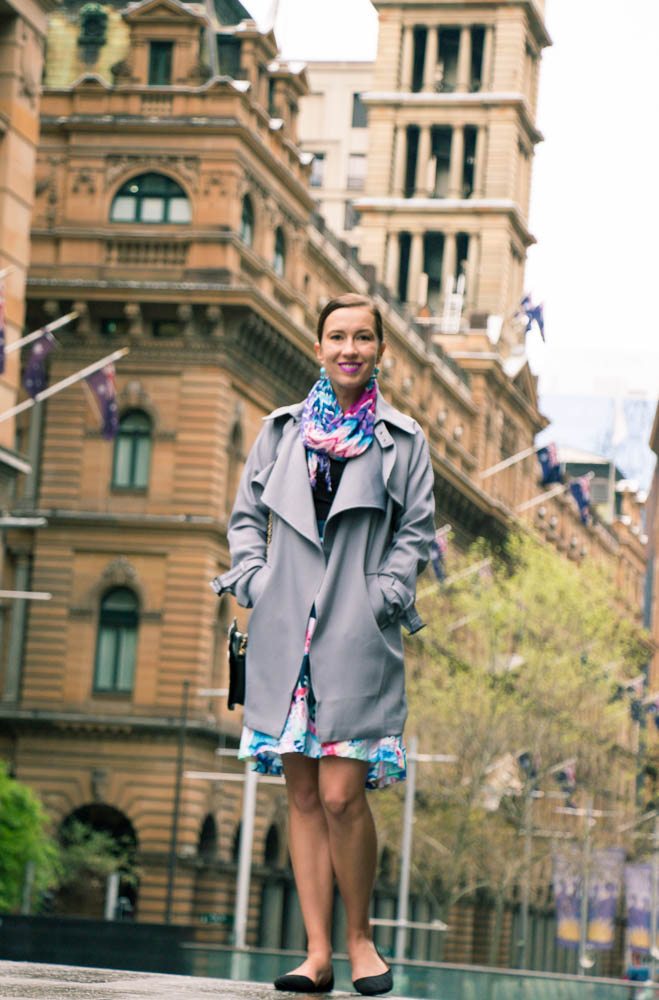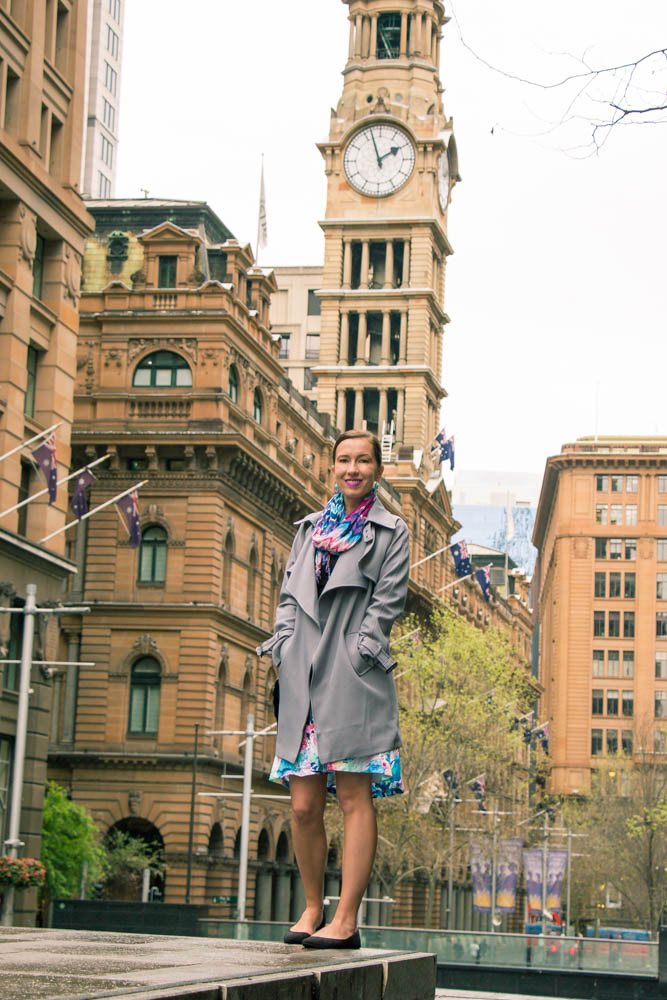 I hadn't even planned to photograph this outfit because let's face it, I've featured this skirt a million times already! But I really wanted to show off the coat and my new flats…which I picked up quickly at a store next to the coat store, haha (they were just $8 USD!). I pretty much acquired a whole new outfit by the time I met back up with my husband, haha. What can I say, I work well under pressure!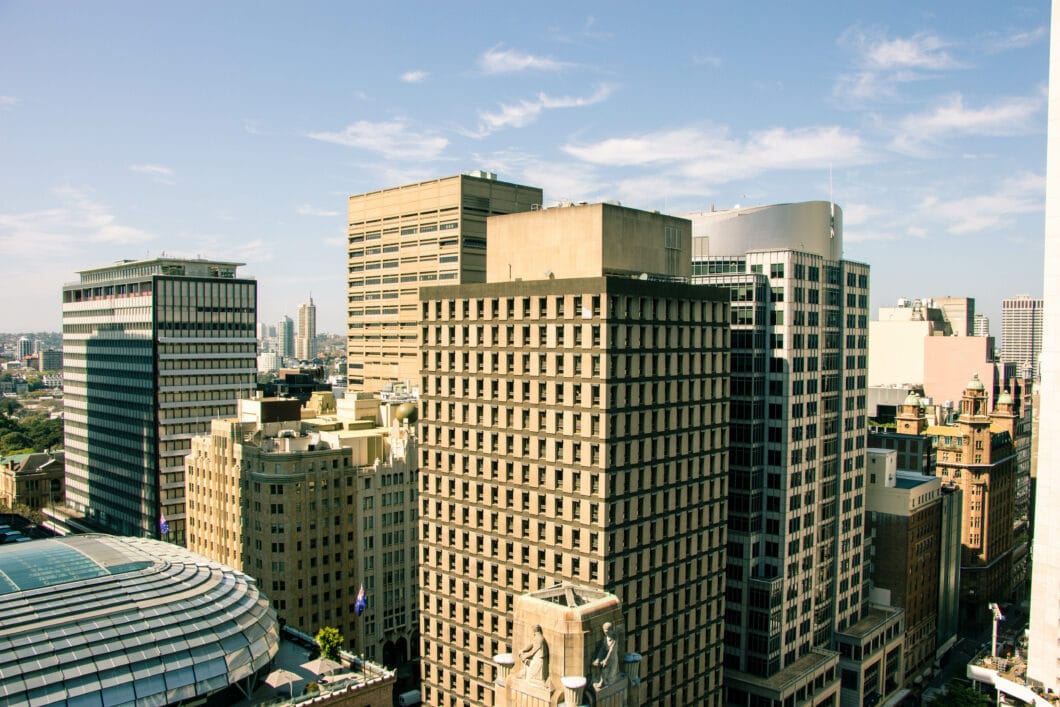 And the first couple of photos were taken in our apartment complex and the last couple are in Martin Place. The weather was kind of yucky (windy and rainy) this weekend – so I took a few more photos this afternoon to make this outfit post. (I totally wore the same outfit two days in a row!) But it was fun! I was actually watching a band rehearse on the rooftop below us while I was taking the last set of photos. I felt kind of cool to have a rock band playing on a roof next to me while I took my photos – not going to lie! Haha. And you can't beat the view either (daytime or nighttime)! 🙂 I'm really loving our new place!
How was everyone else's weekend? Is everyone getting excited for fall? Haha. Let me know in the comments!
Where to find it:
Coat: Sophie Collection – in store (Similar here, here and here.)
Skirt: Modcloth
Shoes: Bought in store (Similar here)
Purse: c/o* Shein
Earrings: Old (Similar here)
Necklace: Old (Similar here)
Lipstick: Stila Stay All Day Liquid Lipstick in Como
*c/o = courtesy of, meaning the company gave me the product to be used on my blog, and I did not pay for it. All opinions are my own, and I am not being compensated for a positive review.