The Octopus Skirt Strikes Again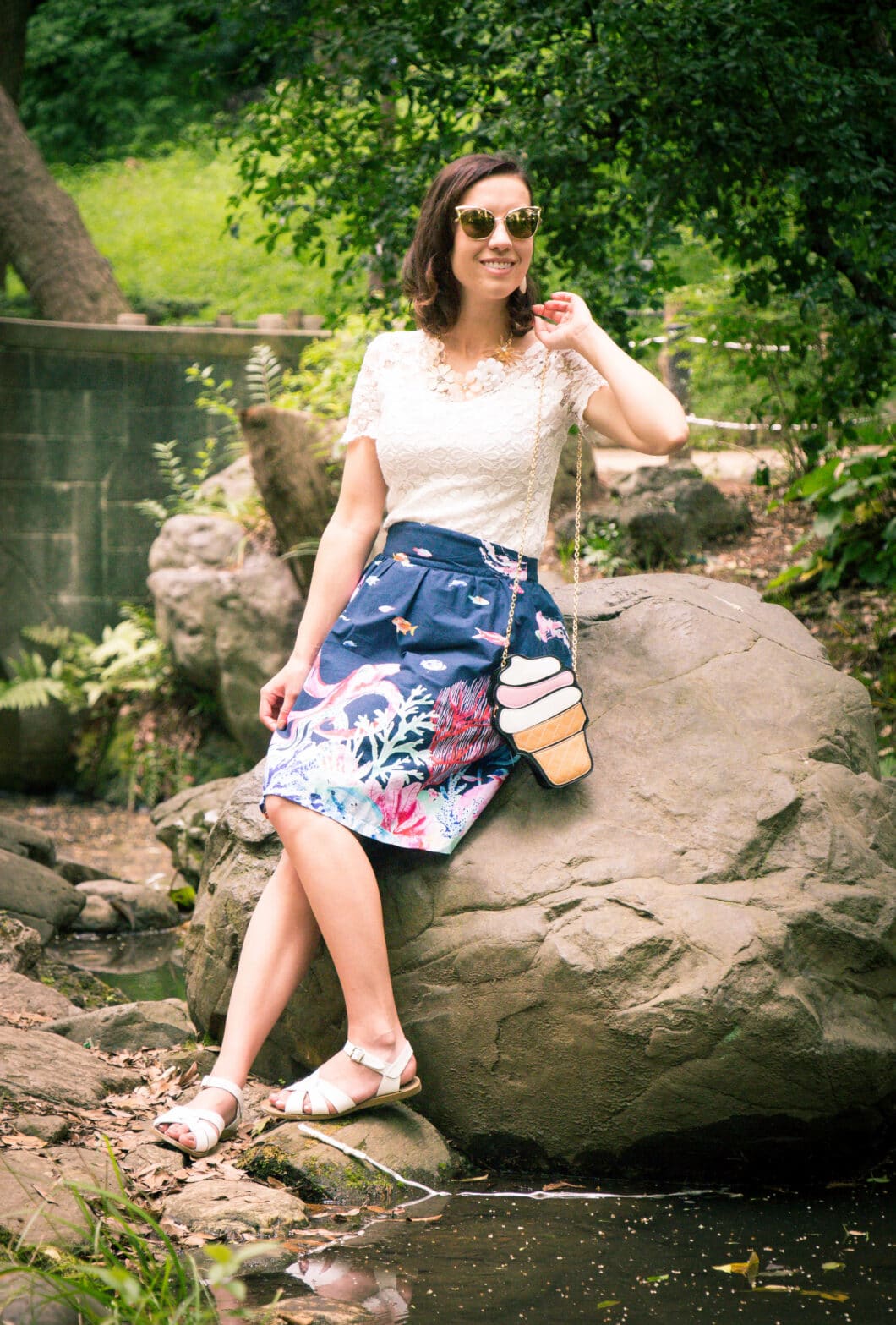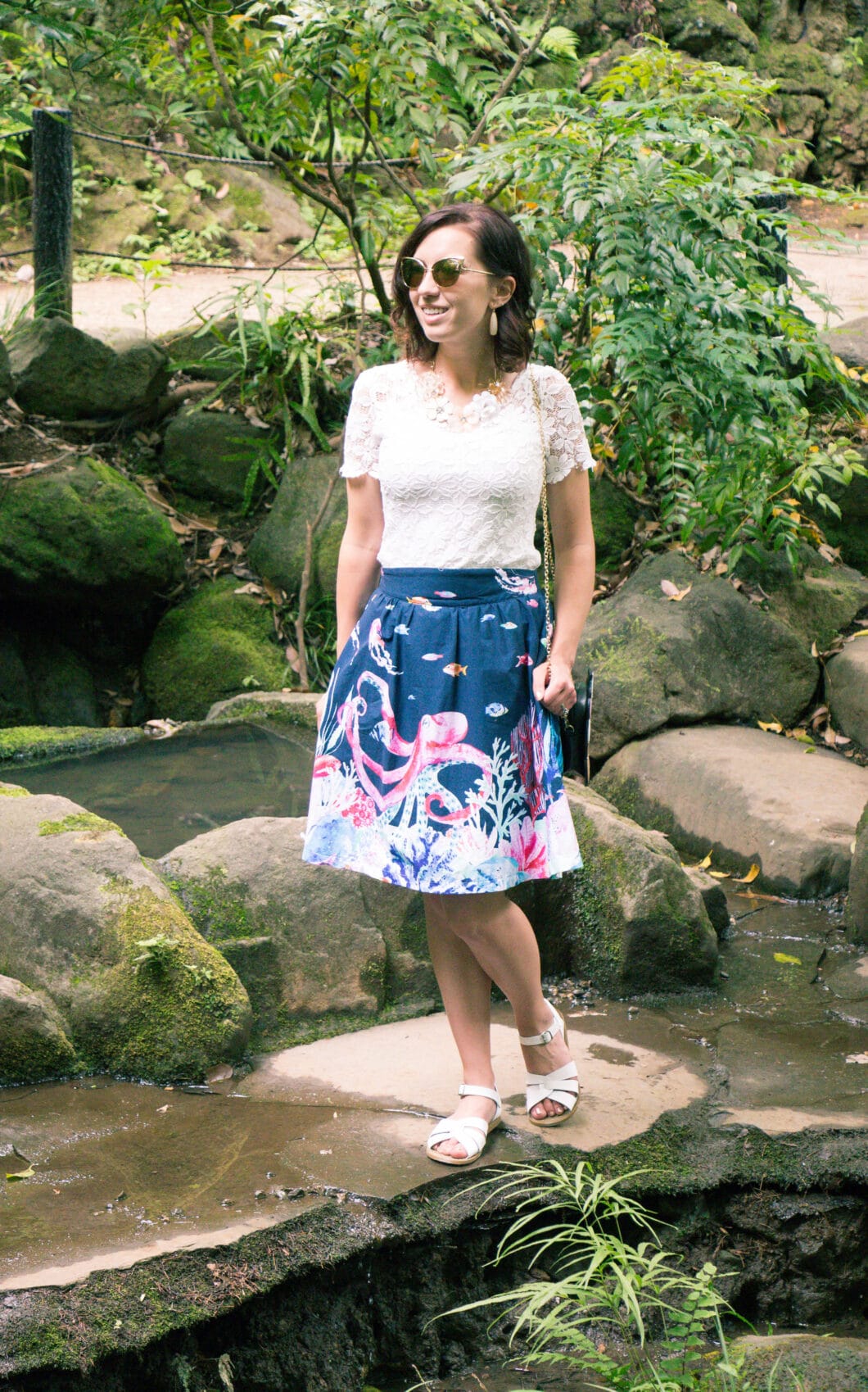 Skirt | Sandals | Top | Sunglasses | Bag
I do confess, I wear this octopus skirt entirely too much. It was one that I should never have bought because I really don't need any more skirts. (I talked about that at length in this post.) But fortunately, I have been getting an absolute ton of use out of it. It's become my new favorite exploring skirt…because it's just dressy enough to make me feel cute, but it's casual enough I can get away with wearing my other favorite thing to wear exploring – Salt Water sandals!
The white Salt Water sandals are what I had originally planned to wear with this skirt when I bought it. But ModCloth had screwed up my order and never shipped them. I wrote it off as it wasn't meant to be, but I couldn't stop thinking how great it would be to have them in white. I already own the red pair, and they are my favorite shoes to wear when traveling because they are so comfortable for walking all day. So, a couple weeks ago I bought them on sale, and it's been true love ever since!
And, admittedly, this outfit would probably be better suited somewhere with a beach and seashells and sand and such…however, that will have to wait until I get to Australia. Haha. I don't have any beach plans on the horizon just yet! So, pretending this little creek is teaming with marine life will have to do! But there are some carp and turtles in it! Check out the photo below.
These photos were taken at my new favorite park in Tokyo, just before we went to Roppongi Hills to see the Sailor Moon art exhibit. I'll be sharing photos of that adventure tomorrow! But before I let you go, here's a couple more photos of this gorgeous park!
And if anyone was wondering, it is the same park I had shared on my Instagram last week. 🙂
What's your favorite outfit to wear exploring? And does anyone else own Salt Water sandals? Let me know in the comments!
Where to find it:
Skirt: ModCloth
Sandals: Salt Water Sandals
Purse: Amazon
Top: c/o* NewChic (Similar here)
Sunglasses: Quay (Sold out. Similar here)
Necklace: Target (similar)
Earrings: Target
*c/o = courtesy of, meaning the company gave me the product to be used on my blog, and I did not pay for it. All opinions are my own, and I am not being compensated for a positive review.