Shop the look:

I am hanging on to the remnants of fall for dear life. I am not ready to accept that the holidays are just weeks from getting underway, and Christmas everything is already donning store shelves. I'm a bit of a Scrooge, for many reasons…but I'll save that rant for another time.
It is still weirdly warm and mild here on the East Coast. (Did you notice my short sleeves? Haha.) So, it's even harder to accept that fall colors are slowly waning and giving way to Christmas trees and twinkling lights. I was actually too warm in this outfit while I was taking pictures, believe it or not. Boots were a bit much for that day's temperatures, but it's still fall! And I'll wear my boots if I want, haha. It had also just rained…so, I didn't want to be trucking through the nature preserve in just my flats.
There aren't many colorful leaves left on the trees, thanks to that rainstorm. But I'm hoping if I continue to wear fall colors it will still feel like fall. My latest fall colored addition to my wardrobe is this scarf. I love how soft and lightweight it is. It's perfect for a warm fall day!
And I am still eating/drinking everything pumpkin flavored. I know some folks get a little sour about the barrage of pumpkin everything at this time of year, but I personally love it. I can eat/drink pumpkin flavored things all year long! And my favorite is pumpkin pie. But I really just like the pie filling, not the crust so much.
So, when Mona from Curls & Cakes posted a recipe for pumpkin pie cupcakes, I had to try it! I'm not a baker at all. I usually just buy my pumpkin pies. But Mona's recipe seemed so painless, it seemed silly not to try. This was the first time I had baked anything in years. I honestly can't even remember the last thing that I baked.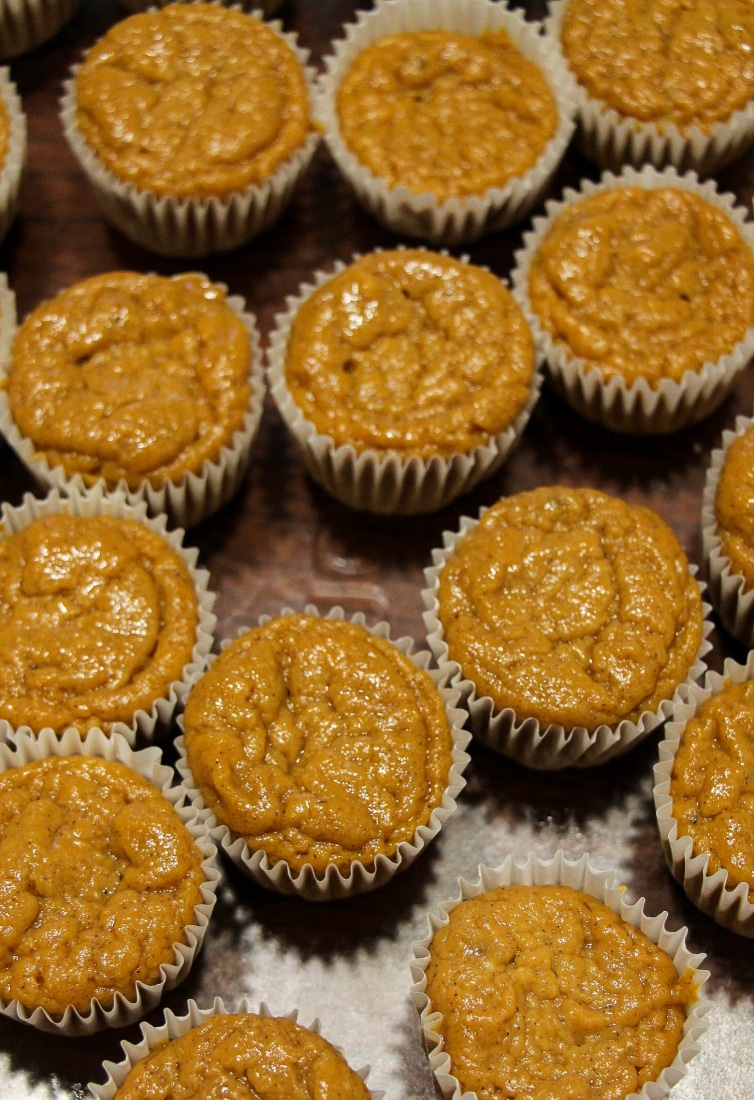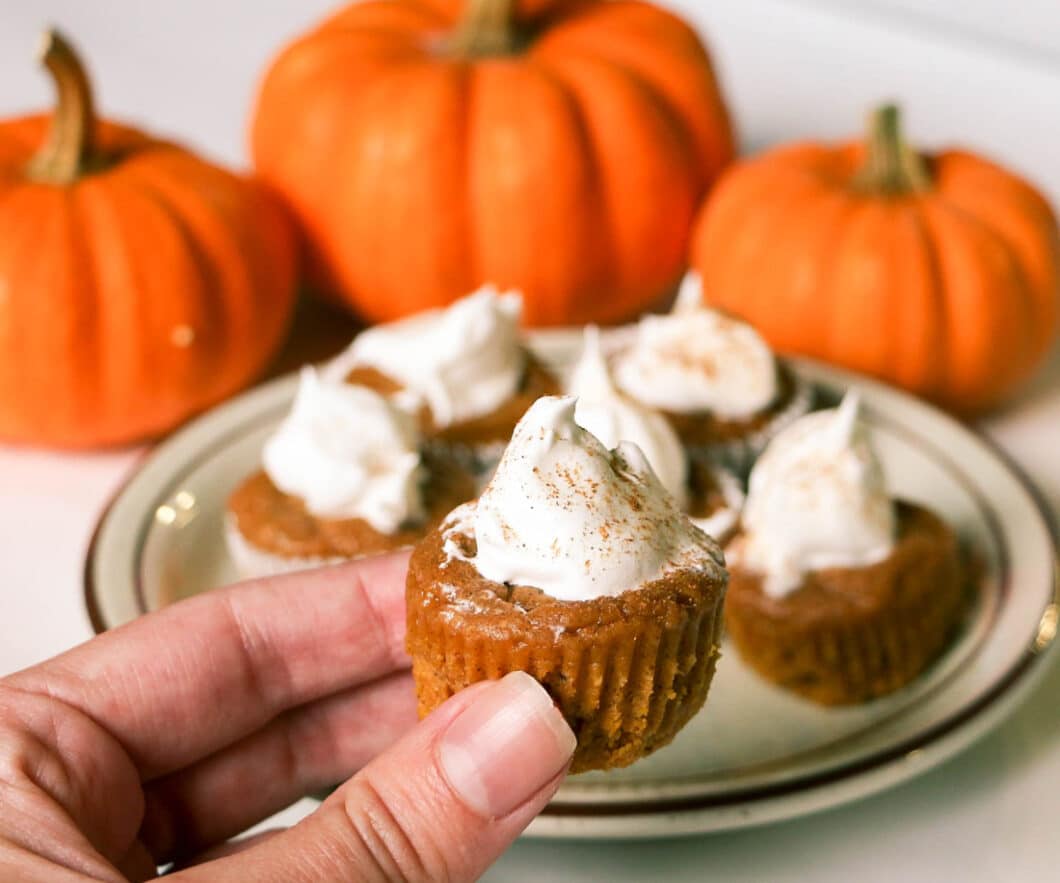 And oh my goodness am I glad I tried this recipe! These cupcakes are SO good! Seriously, I made two tins of them and just between my husband and I, we almost have them gone after two days. Haha. The only thing I changed with Mona's recipe was I made mini cupcakes. I baked them for a couple minutes less too, just because I was worried I would overcook these little guys. My cupcakes are not nearly as pretty as Mona's, but they sure are yummy! To see Mona's recipes, and much prettier cupcakes, click here. And a fair warning to any family members who may be reading this, hopefully these pumpkin cupcakes sound good…because these are definitely going to be one of the dishes I bring to pass at Thanksgiving!
Is anyone else out there hanging onto fall for dear life? Or are you embracing the holidays in all their glory? And who else is going to try to make pumpkin pie cupcakes?? Let me know in the comments!
Where to find it:
Dress: Thrifted (similar here)
Scarf: ModCloth
Boots: Payless (Old. Similar here.)
Tights: ModCloth (similar)
Bracelet: c/o* C&A Leather
Earrings: Maurices (Similar)
*c/o = courtesy of, meaning the company gave me this product to be used on my blog, and I did not pay for it. All opinions are my own, and I am not being compensated for a positive review.