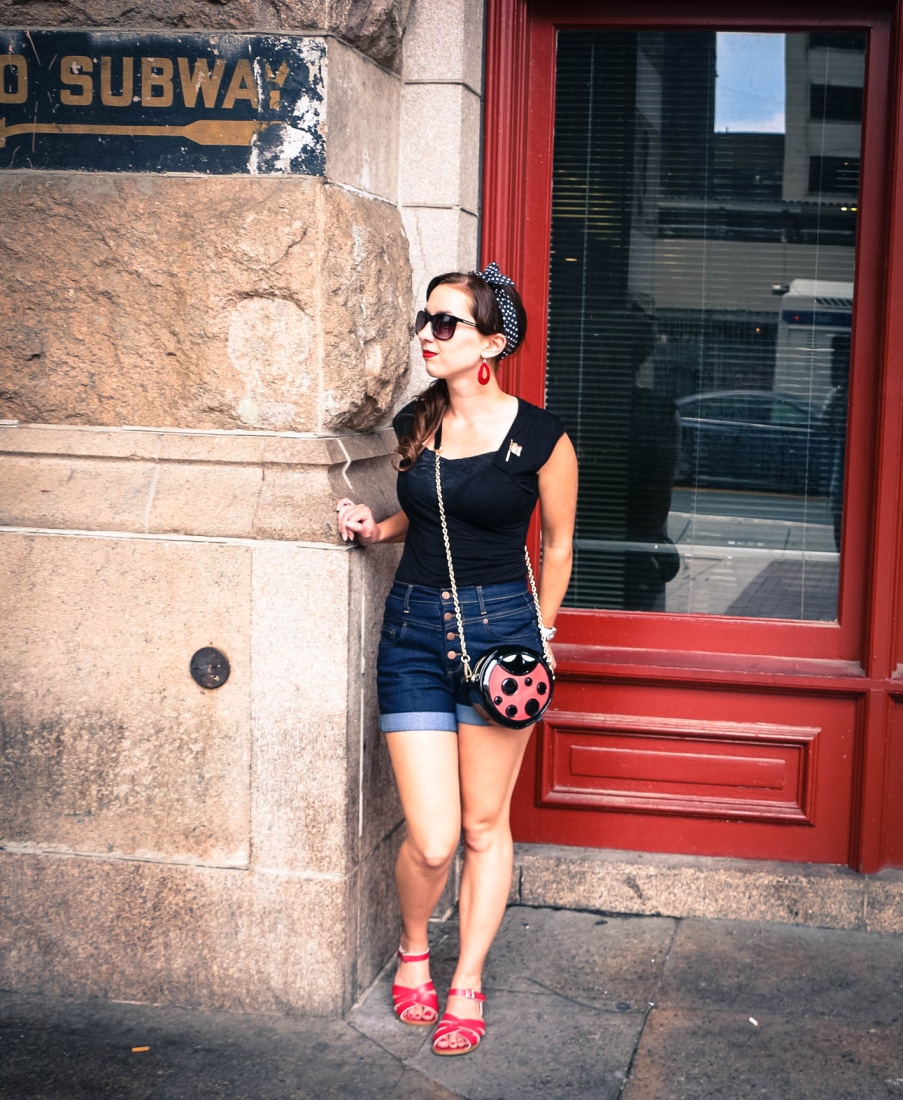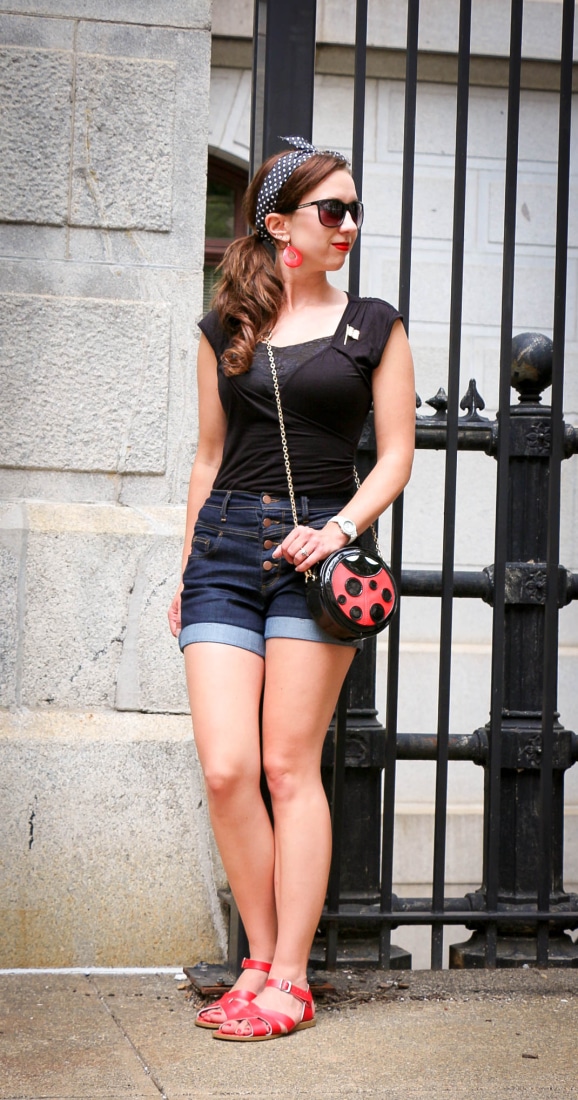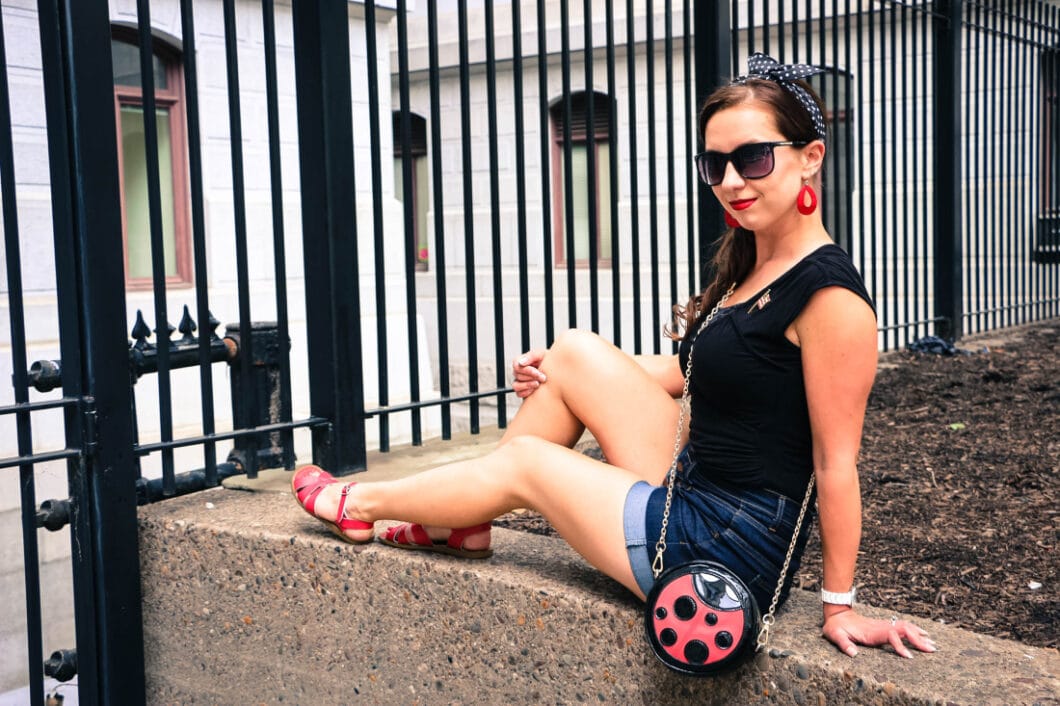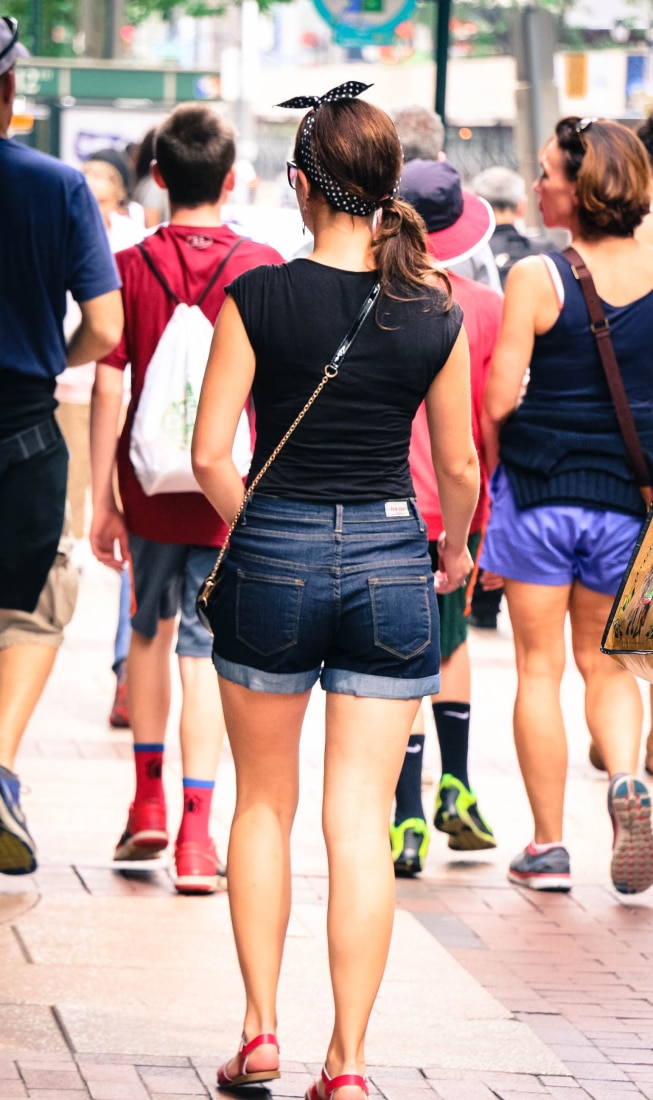 When it comes to travelling, regardless of whether you're walking around a new town or country, or whether you're on the cruise deal you booked similar to the brisbane cruise deals available, there is nothing more important than being comfortable – especially in the warm summer months. However, you don't have to sacrifice style in the name of comfort.
There are several things I like to keep in mind when dressing for summer travel:
1.) Comfortable shoes – I'm going to be walking all day!
2.) Make sure my armpits are exposed – nothing is worse than having a clingy shirt around my sweaty pits!
3.) Use a cross-body purse – harder for someone to steal and it's much more comfortable to be hands-free.
4.) Pants or shorts that keep their shape and don't get stretched out and saggy after a day of traveling. (Summer dresses are great – but they have to be long enough to not have a Marilyn Monroe moment every time there's a breeze.)
5.) Keep my hair out of my face – a headband is usually a cute, comfy way to do so.
This is a summer travel outfit that embodies all of these things. I wore it over the weekend, while I was in Philly for the 4th of July celebrations. It was an absolute blast! (I'll be putting together a separate travel post on Philly very shortly.) The day I wore this outfit was quite muggy and required a ton of walking and standing – however, I was comfortable almost the entire day.
The only time I started to feel a bit uncomfortable was by the end of the day (10-11 at night), because my feet were swollen. My Salt Water sandals are really comfortable, but even they can't keep up with a full day of walking without properly hydrating (rookie mistake!). I was quite impressed with how long these sandals were comfortable for, though. I was constantly on my feet, and feel the only way I would have been more comfortable would have been to wear my running shoes.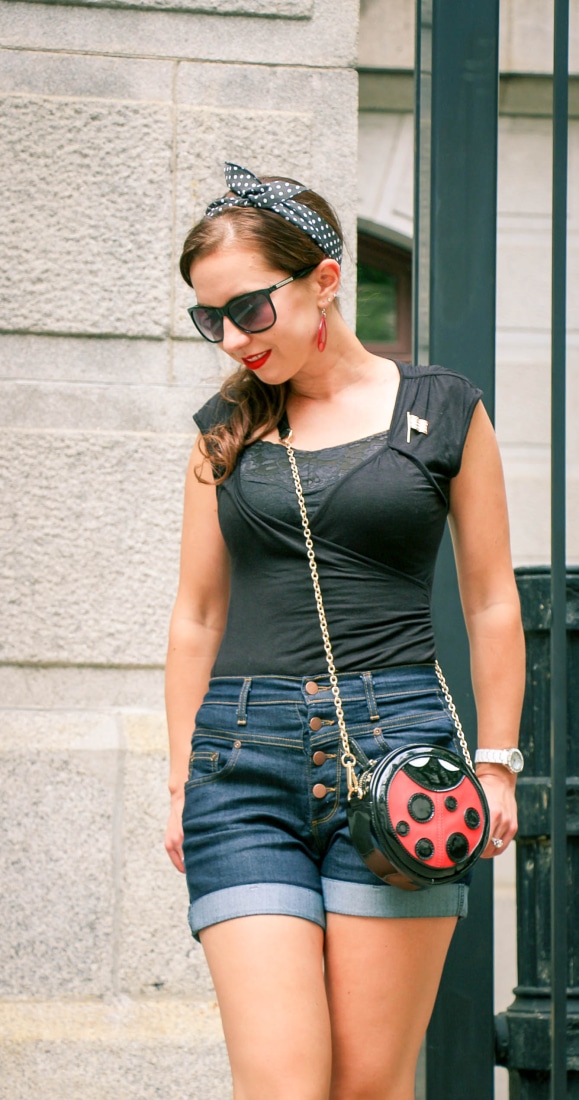 My shorts are my absolute favorite part of this whole outfit – and I hate wearing shorts. Generally, I feel like my shorts are constantly riding up in places they shouldn't be, or they are too big in the waist or cutting off circulation to my thighs if they do fit my waist, or they're way too short or awkwardly long, etc. These shorts fit me perfectly, though! They are so comfy and stretchy and breathe well. I don't have a single negative thing to say about them.
Sorry for constantly using this ladybug purse, but it just goes with so much of my clothing! And I love that's it's a crossbody – perfect for traveling and walking all day.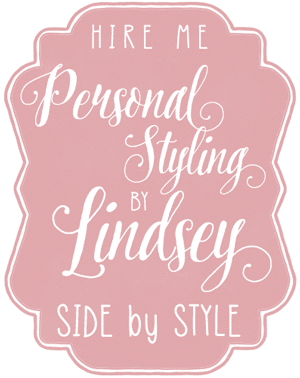 On a side note, this was also the day I officially became a personal stylist with SIDE by STYLE! I am super excited about this new style venture! (You can click here to learn more about it.)
Kathy of Lace & Whimsy had designed my "Hire Me" button. She is also able to create very detailed blog buttons and headers. The button above is one she created for her own site. How cool is that? Be sure to check out her Etsy store by clicking here.
Needless to say, this was an all-around exciting 4th of July weekend – from starting a new career venture to exploring Philly! How was your 4th of July? And what do you do to stay comfortable during a full day of traveling? Let me know in the comments!
Where to find it:
Sandals: ModCloth
Shorts: ModCloth
Top: ModCloth
Cami: Maurices
Purse: Amazon
Headband: ModCloth
Flag Pin: Etsy
Watch: Walmart (similar)
Sunglasses: Burlington Coat Factory (old)
Earrings: Claire's (old)