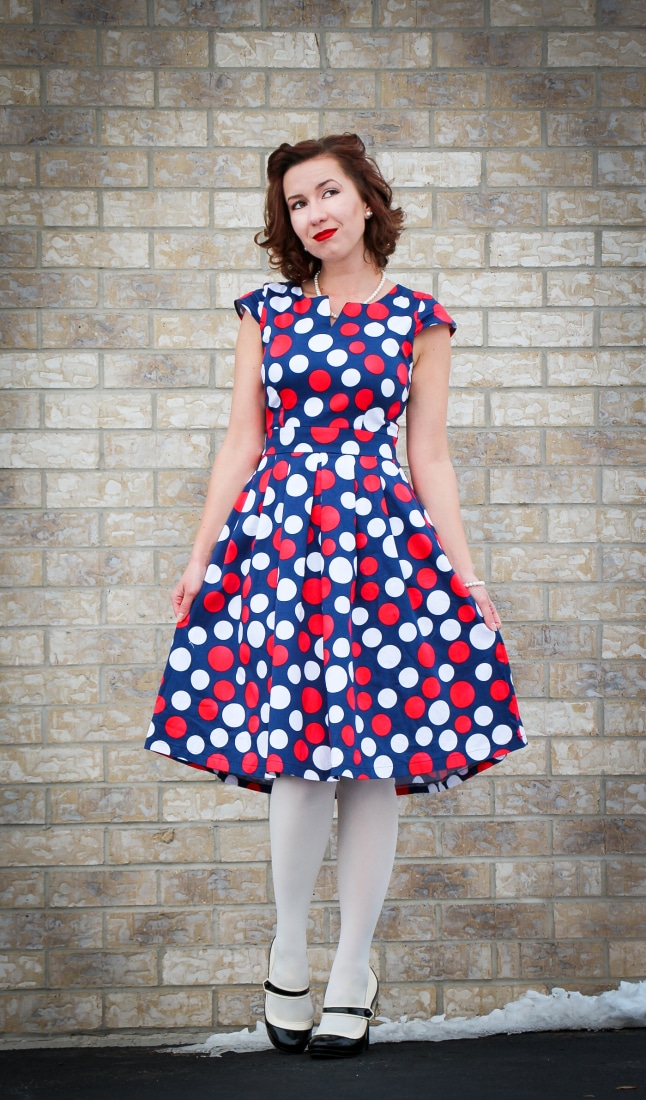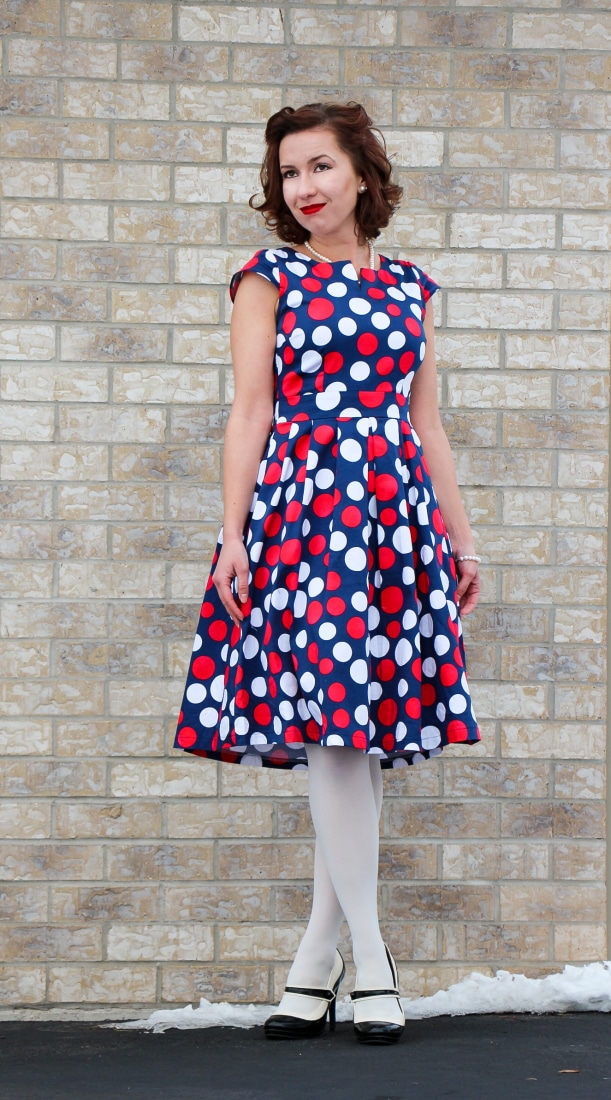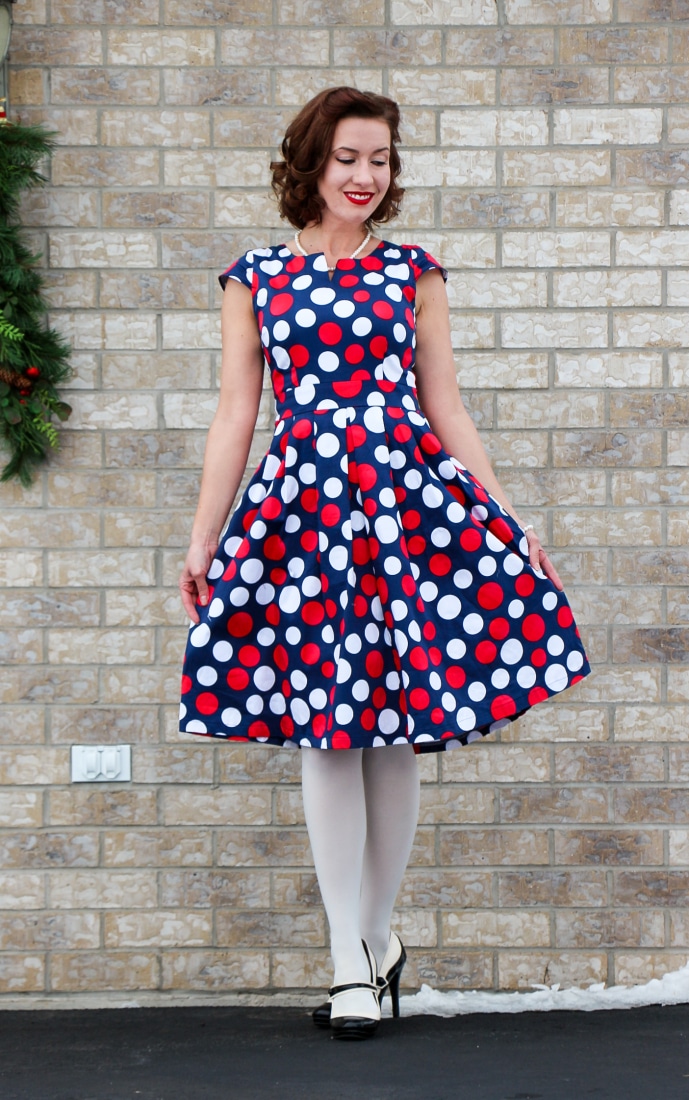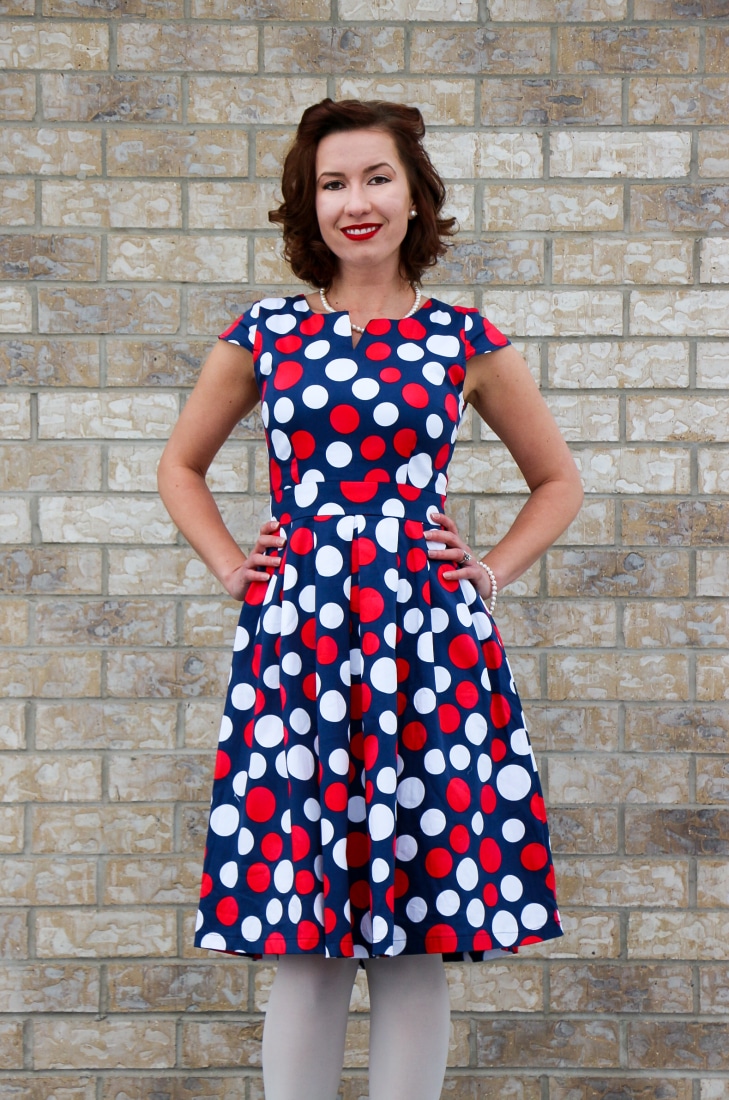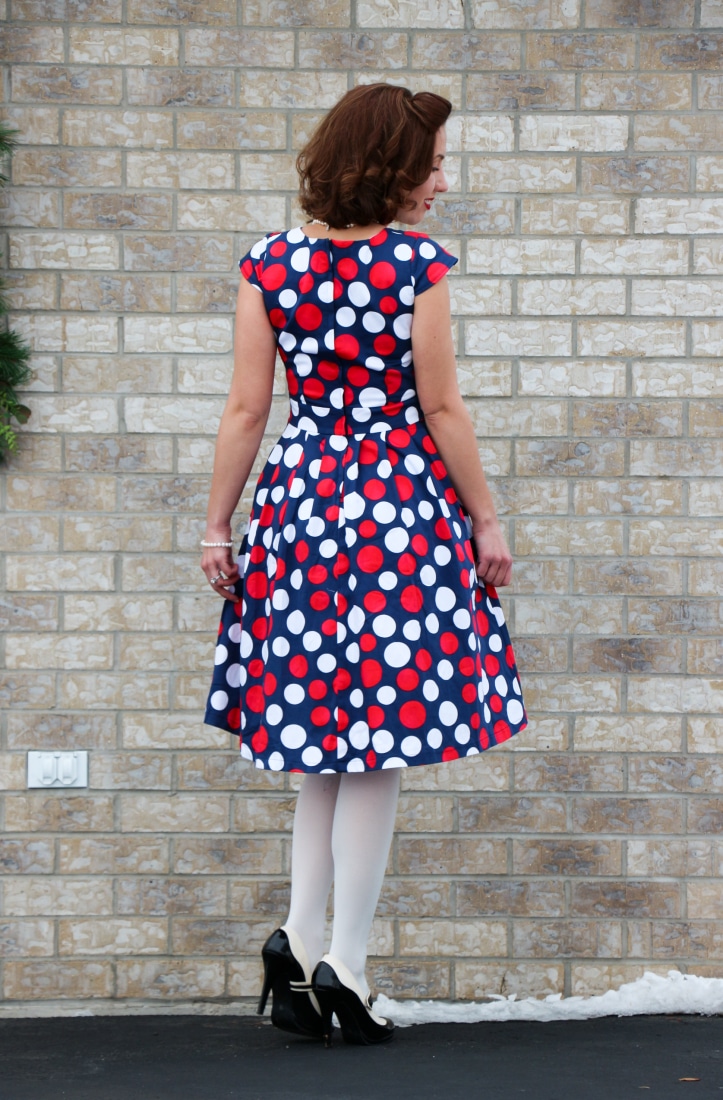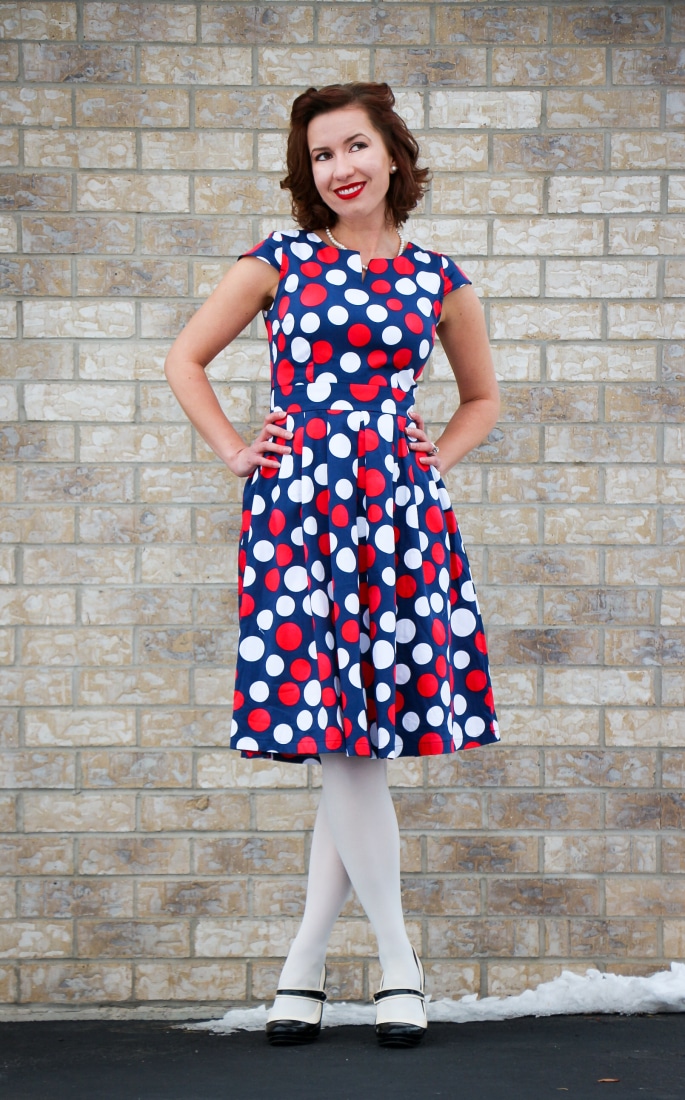 Shop the look:

Cozy outfits have been fun and all, but it's time to get back to some fancier attire. And what better way to get back in the habit of dressing up, than with this vintage-inspired, fancy, frock?
I'm a goner for a dress with polka dots and one that is fit and flare…and has some sleeves, too! So, basically this dress was made for me. Plus, it fits like a glove, and I'm also happy with how it's lined. Oh, and I don't have to dry clean it…I can just throw it in the washer. Yep, it doesn't get any better than that, folks!
I should probably tell you where this lovely dress is from, eh? This is another one from my Australian friend over at Lilac Cove Boutique. She has done a little restructuring with her site, and has created a Facebook page instead (Lilee Fashionyamanto). There, you can comment on the photo of the dress you want, and she'll get back to you with the price, shipping, etc.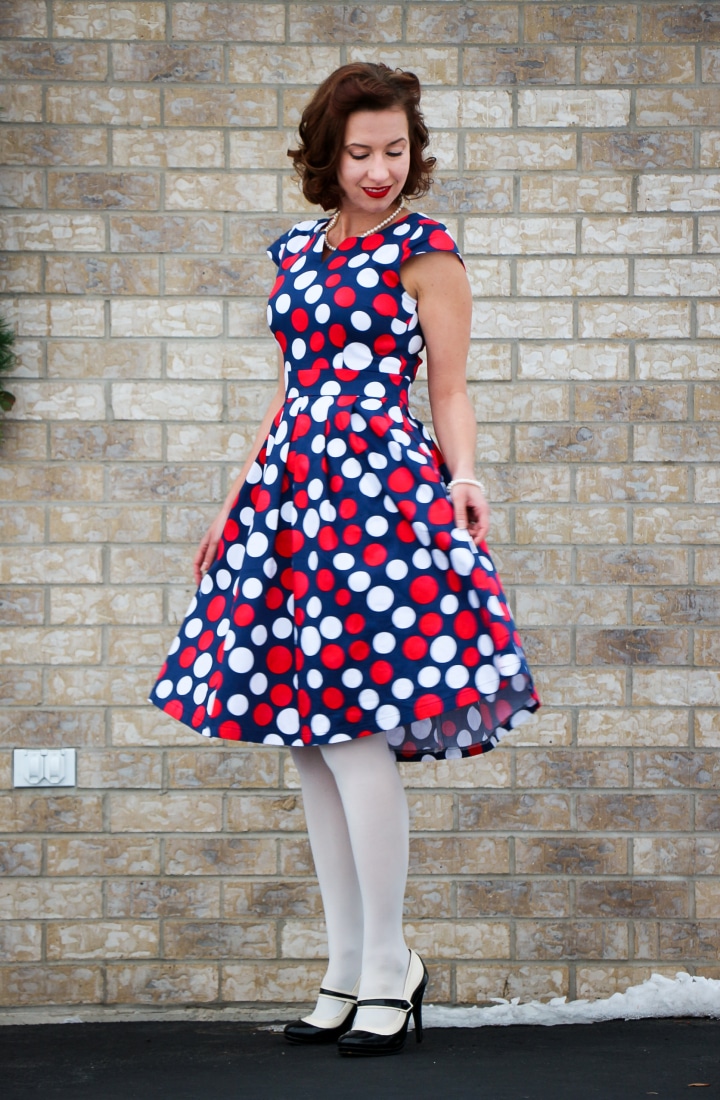 And it's been a while since I had a chance to break out these white tights again. I really love how they accent certain dresses. But to be honest, I've been shying away from them…because every time I feature them it seems I get some creep who steals the photos and plasters them on some unsavory sites for, ah, fans of tights (to put it politely). I have since disabled the right-click feature on my site. (Sorry! If you want my photos, just ask. I'm quite nice and reasonable – I swear!) This has made me feel more confident about rocking the white tights! And a big thanks to all the support on my Instagram post from a couple weeks back, when I had a bit of a meltdown about the whole yucky tights-photo-stealing creepers. Your kind words on that post meant a lot! Thank you, thank you, thank you! (This post here is the one I'm talking about.)
Have any other bloggers out there had to deal with photo-stealers? What did you do? And, on a lighter note, what's your favorite pattern/fit for a dress? Let me know in the comments!
Where to find it:
Dress: c/o* Lilee Fashionyamanto (Also similar here & here)
Tights: ModCloth (similar)
Heels: ModCloth (Similar here)
*c/o = courtesy of, meaning the company gave me this product to be used on my blog, and I did not pay for it. All opinions are my own, and I am not being compensated for a positive review.