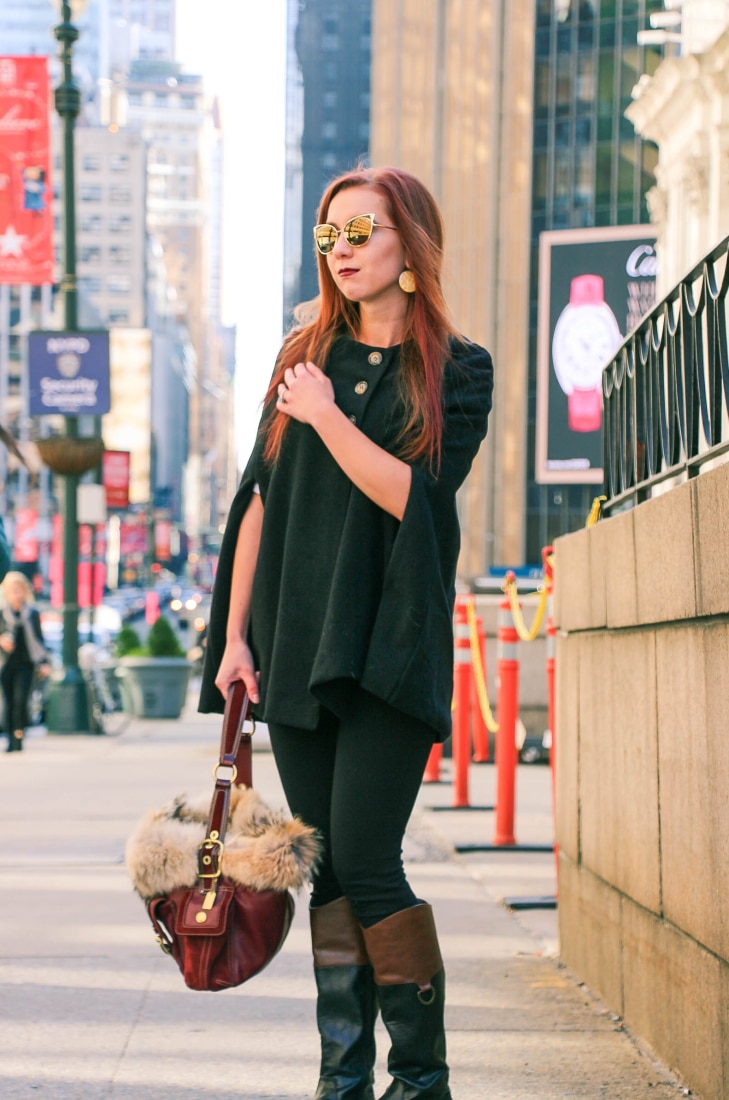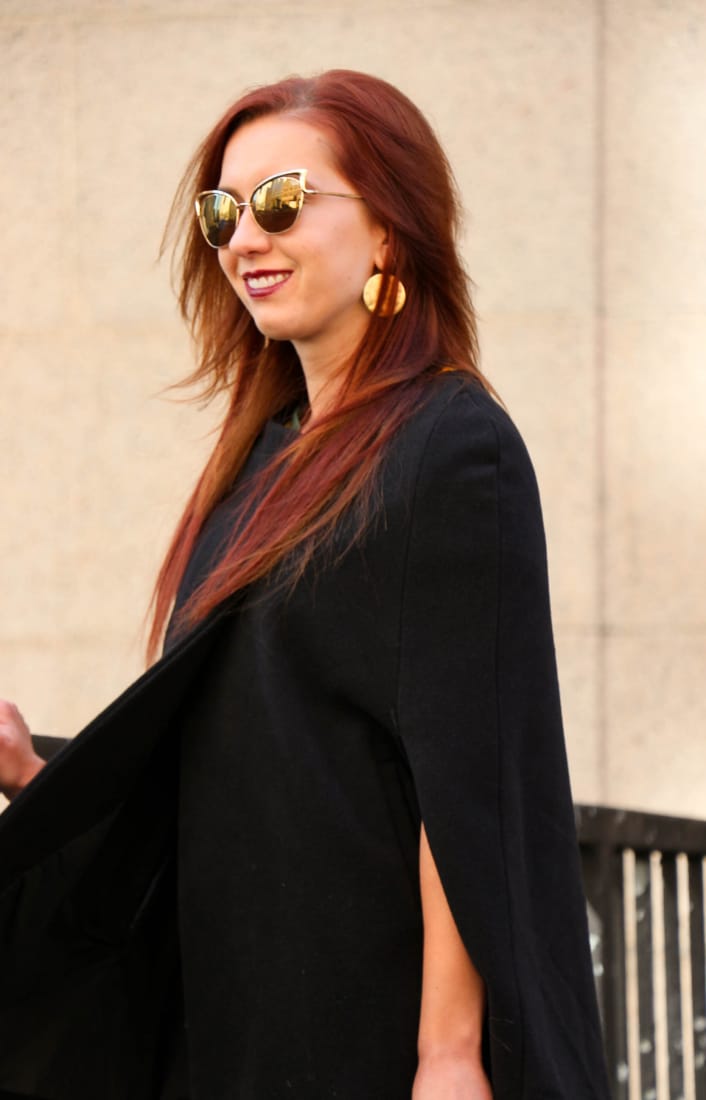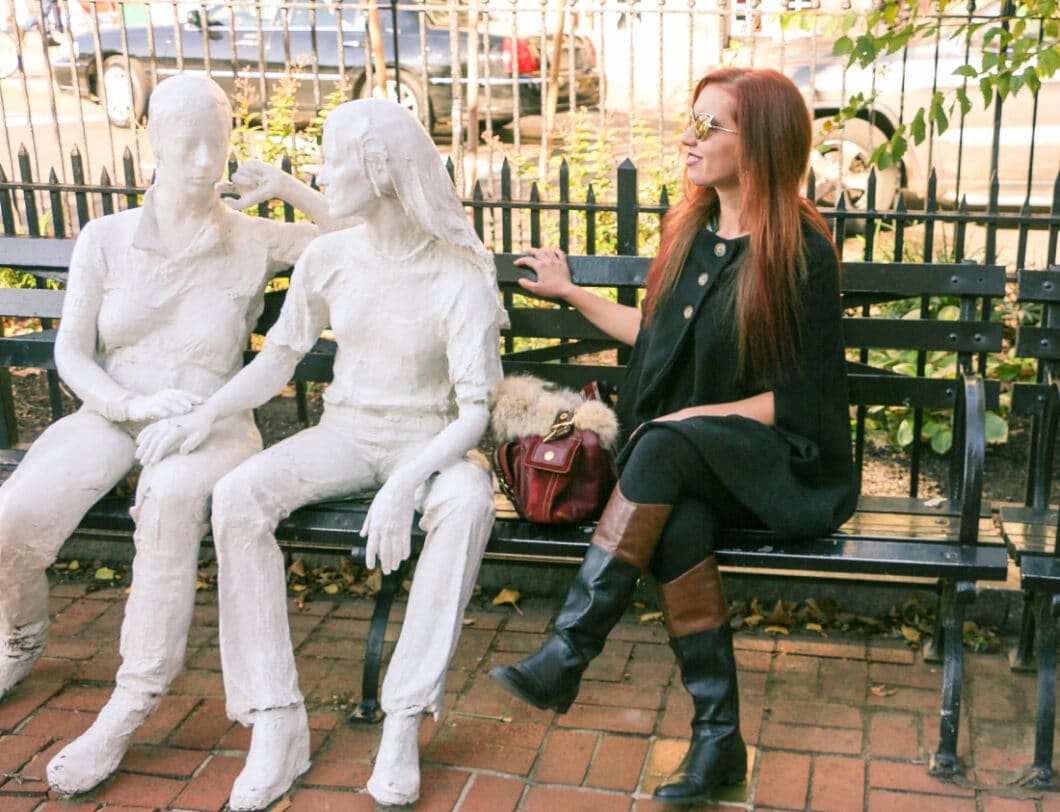 Shop the look:

Have I mentioned that I may have a slight addiction to coats? It's one of the many reasons I look forward to fall/winter. This is seriously the most wonderful time of year for me. I love looking at coats, I love wearing coats, and I (unfortunately) love buying coats. Now, this isn't the most practical thing…considering I don't have a whole lot of closet space, and coats tend to take up quite a bit of room. But hey – we all have our own problems. Haha.
So, when the lovely folks over at Sammydress offered to send me an item from their site, my eyes immediately went to their outerwear section – and they have so much to choose from! It was a slightly hard decision to arrive on the cloak I am wearing in the photos above. I don't own anything quite like this for outerwear, but I have always been a huge fan of anything cape-like. It just feels so chic, and it seemed like the perfect thing to wear for a day out in NYC.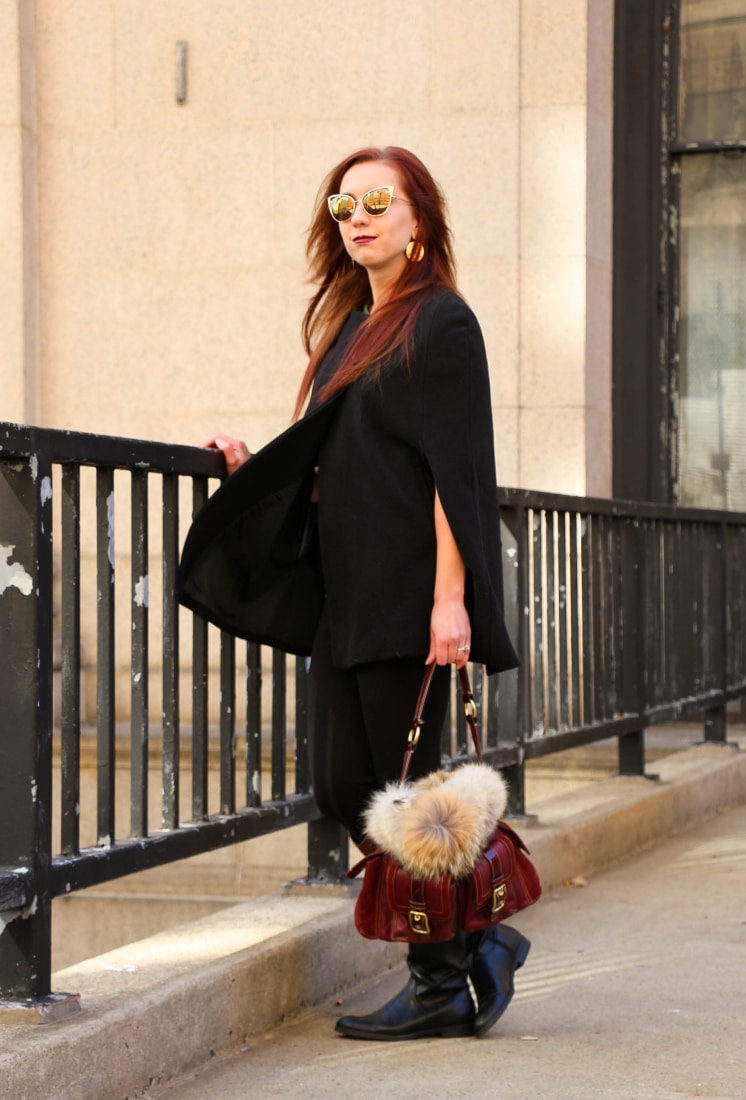 And guess how much this cloak costs? Only $9! Isn't that crazy? I certainly was pleased with the quality of the cloak for that kind of price! It kept we warm on a brisk fall day walking through the city. And if I were to wear a warm sweater under it, instead of my Packers jersey (more on that in second), I could get away with wearing it even colder temps! It feels quite well-made too. The only negatives I have to say about the cloak are that it had a kind of weird chemical-like smell when it arrived, and throwing it in the washing machine did not help the smell. I ended up having to get it dry cleaned to get rid of it. And it's a bit of lint trap, be sure to keep a lint brush handy. But such is the case with black, and for $9…I am definitely not too worried about those 2 minor things.
I'm a bit mad that I forgot to take a photo of my Aaron Rodgers (QB for the Packers) jersey I have on under my cloak. (You can at least see a peek of it in some of the photos.) These photos were taken on Sunday, and we had gone into the city to watch the Packers game at our new favorite hangout, Kettle of Fish. It's a wonderful hidden gem in the West Village… where Packers fans, in a city full of Patriots & Giants fans, go to watch the green and gold games. I also love that they have Central Waters on tap! It's an awesome small brewery in central Wisconsin, and getting to sip on their Ouisconsing ale while watching the Packers with fellow Packers fans in NYC is pretty awesome. And in case you were wondering, Sunday's game was a pretty awful one for us! Hopefully, this weekend's game will go a little smoother.
Are there any other football fans out there? How's your team doing this season? And am I the only one with a coat addiction, or are there other fellow coat addicts out there? Let me know in the comments!
Where to find it:
Coat: c/o* Sammydress
Boots: Target (Old. Similar here.)
Purse: Coach – Ebay
Pants: ModCloth
Sunglasses: Quay

*c/o = courtesy of, meaning the company gave me this product to be used on my blog, and I did not pay for it. All opinions are my own, and I am not being compensated for a positive review.