Trying Out LeatherJacket4's Yellowstone Beth Dutton Coat
LeatherJacket4 is an online store that specializes in leather jackets. They are also interesting because they create replicas of jackets and coats that are used in movies and TV shows.
I am a big fan of channeling my favorite television and movie characters! So, when LeatherJacket 4 reached out to me…I was beyond interested in trying a coat that looked like something one of my favorite characters had worn on set. (Remember my Green Arrow post?)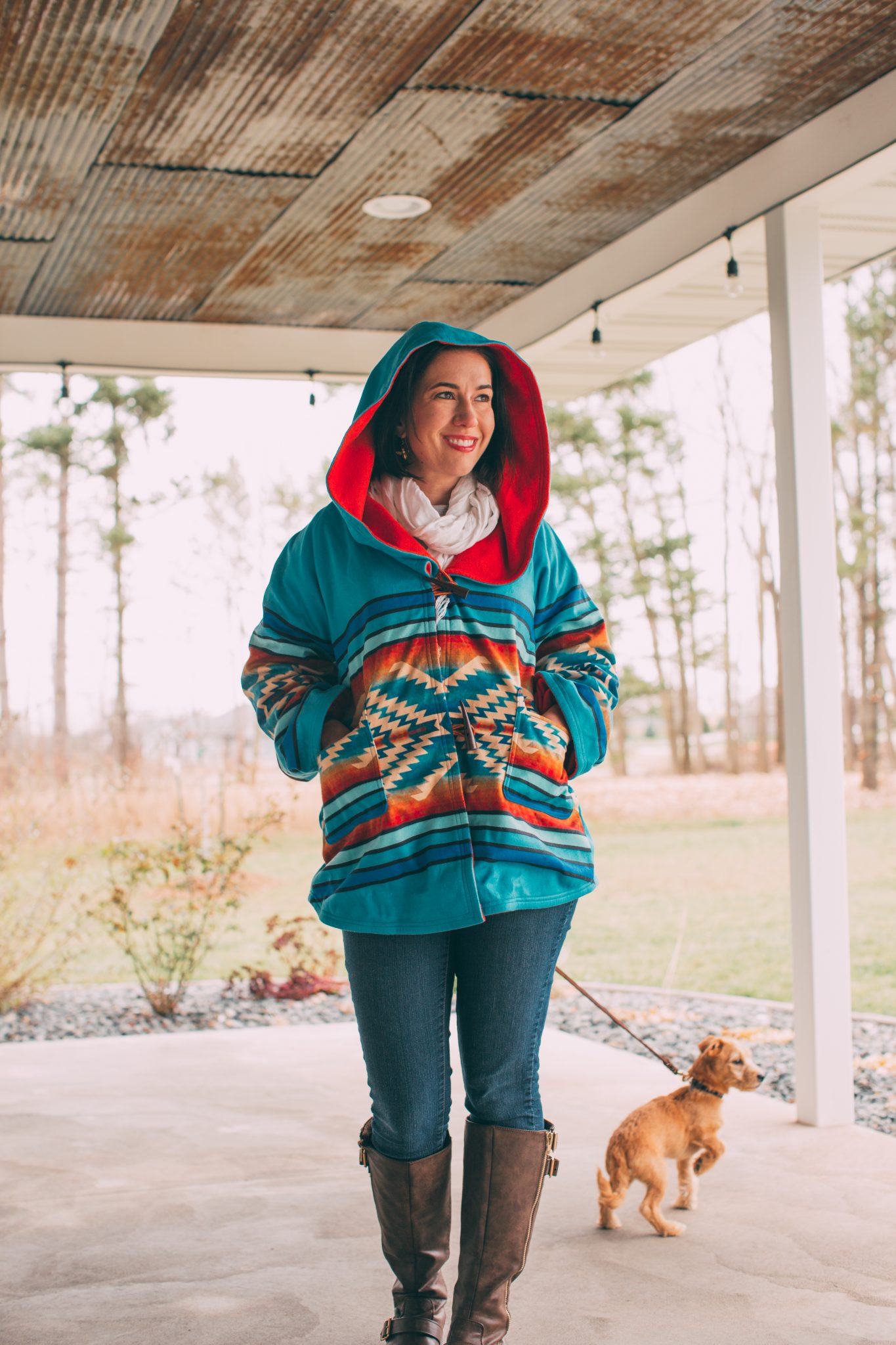 Quick Overview of Yellowstone the Show
Yellowstone is a show on Paramount Network that stars Kevin Costner, Luke Grimes and Kelly Reilly. It's about a ranching family in Montana who is fighting to defend their land from a variety of different people and companies. I know that may not sound all that thrilling, but trust me – it is! I just don't want to give away too many spoilers if you haven't watched it yet.
Kevin Costner (his name is John Dutton in the show) is the father of this family and Kelly Reilly (Beth Dutton in the show) is his daughter. If you don't have cable, you can stream it on Sling, Peacock or you can purchase it on Amazon Prime.
With the way this year has been going, and because we're not spending our time traveling, my husband and I have been watching every single show there is on television these days! Yellowstone is one that my parents LOVE. My dad especially likes it, but he loves everything that Kevin Costner is in. (I've probably watched Tin Cup with him 14,000 times, haha.) So, I didn't start watching until just now. But I was missing out. It is a FANTASTIC show.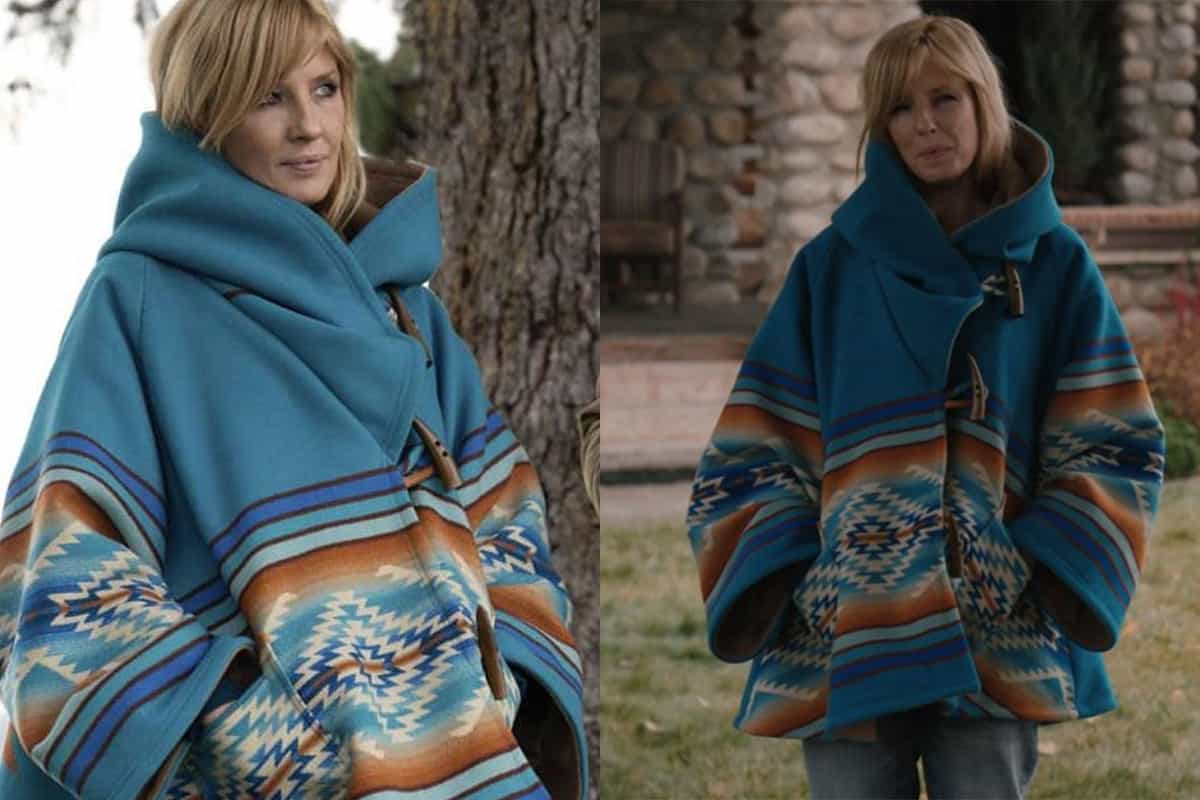 The Beth Dutton Coat
Beth Dutton wore the coat above in season 3, episode 6. After it aired, A LOT of people were wondering where they could buy it. Now, the one Beth is wearing above is made by Lindsey Thornburg and it retails for $1,395! (You can check it out on her website, here.)
Now, again, I'm all for channeling my favorite characters… but that's WAY too high of a price tag for me.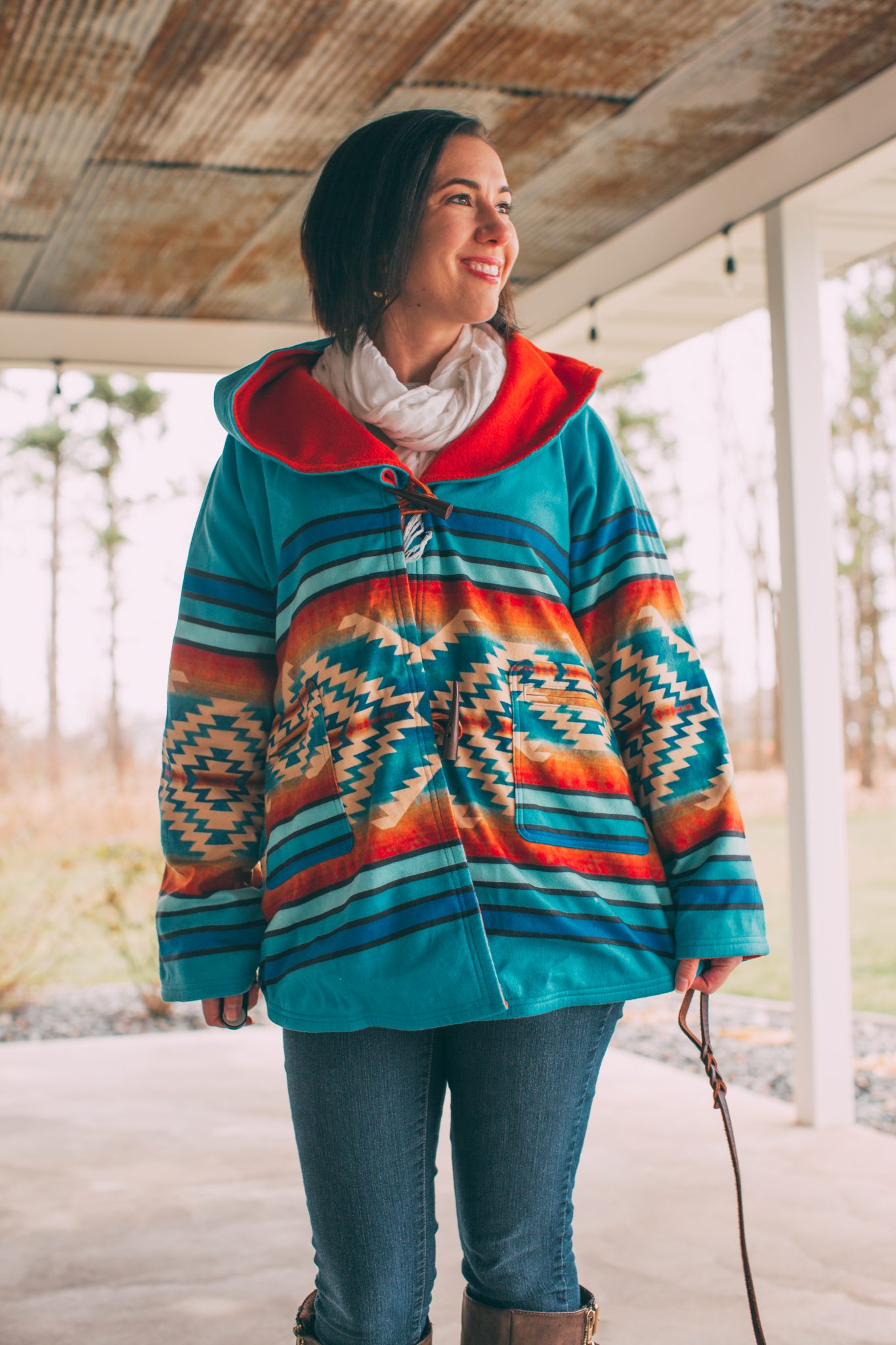 However, LeatherJacket4 made this coat for a fraction of the price. Now, it's not made from leather at all, but it's a nice wool blend… and I think it looks pretty darn close to the original. Some of the colors are a little different, but the pattern and style are quite similar. I am impressed with how much it looks like the one on the show!
That being said, the price tag of $160 is still more than I would typically be willing to spend on a coat like this. This is because it's not all that warm, and really can only be worn in fall and spring for me. It was just above freezing the day I took these photos here in Wisconsin, and I was cold by the time I was done! If I spend over $100 on a coat, it has to be a warm and thick one… but that's just me!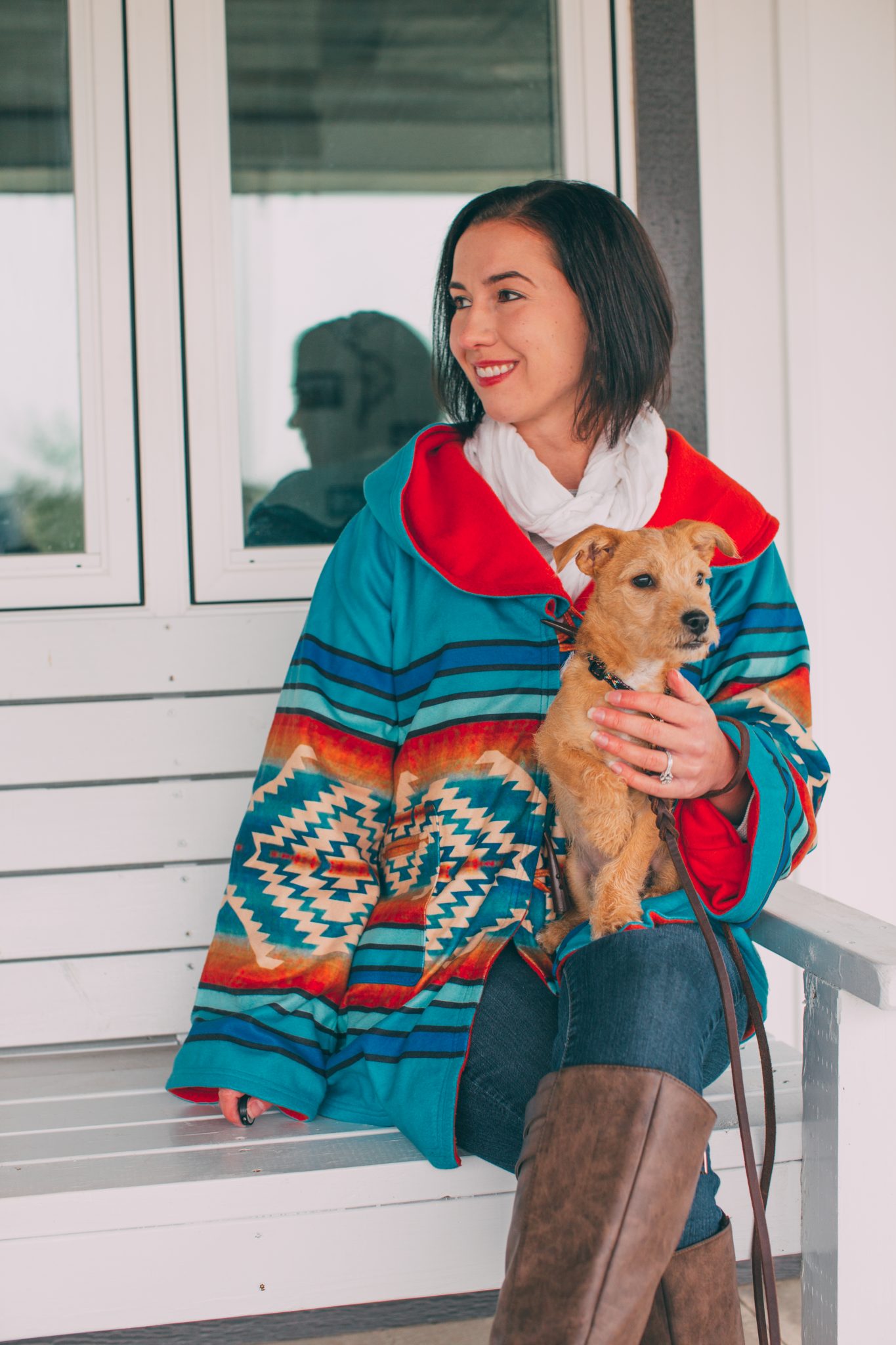 It's also worth noting, that this is meant to be a looser fitting coat. However, I still sized down a size and was happy with how much room I still had with it. I'm wearing a bulky sweater over a T-shirt and a scarf under here for these photos. (I'm typically a size medium, but have a small in this coat.)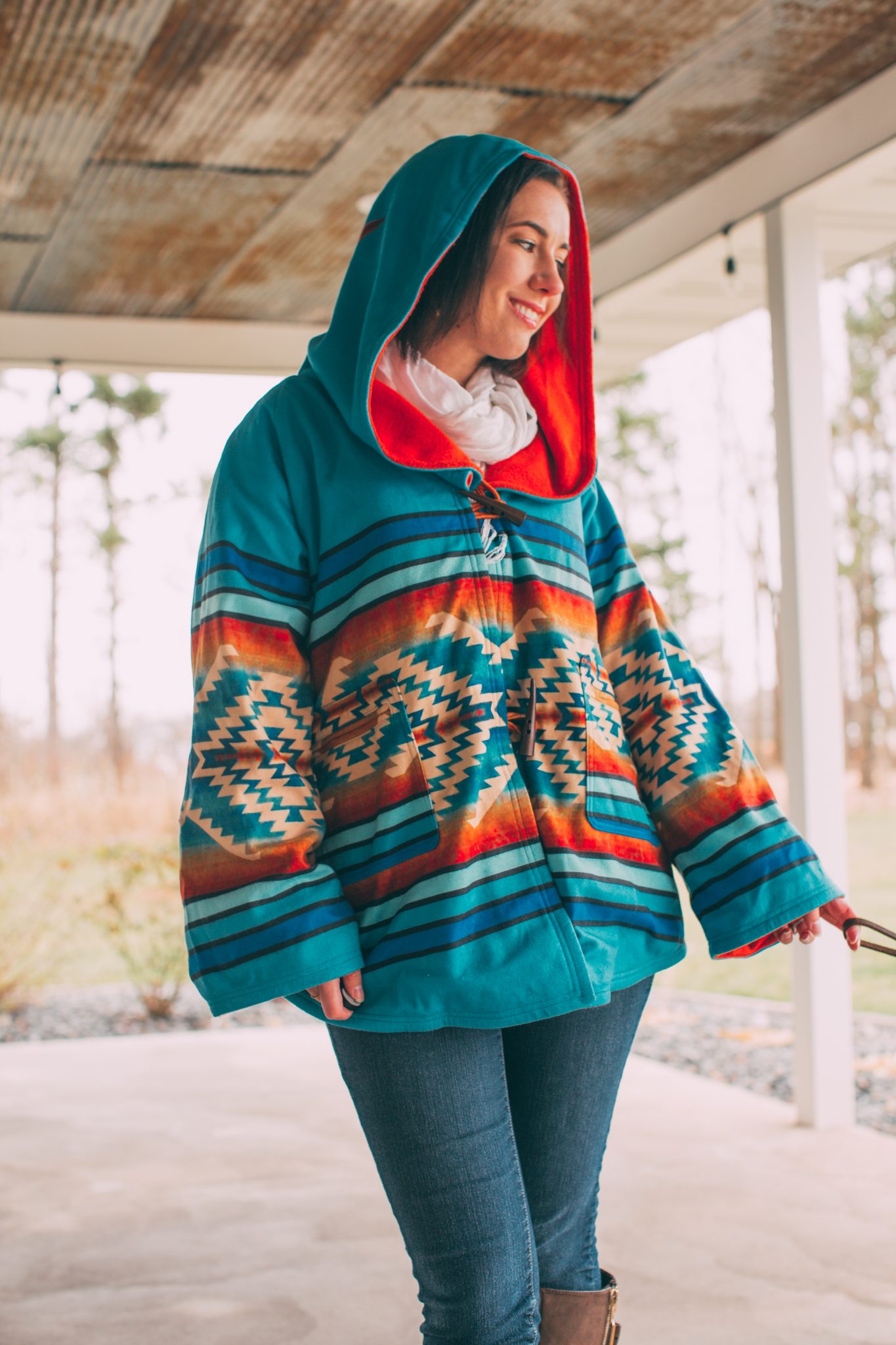 This coat is shipped from Pakistan, but even though it's shipped from so far away – it still took less than a week to reach my address in the US. I was impressed with that as well.
Despite this coat costing more than I care to spend on something like this, I still was happy with LeatherJacket4. I'll be saving it for a trip out west one day! And next time, I'll have to check out their collection of Marvel-inspired coats! They have a lot of cool options!
Click here to check out LeatherJacket4's movie-inspired coat selection.
Have you watched Yellowstone? And has anyone else bought a clothing item because of a show and/or movie you like watching? Let me know in the comments!
*Thank you to LeatherJacket4 for sponsoring this post. As always, all opinions are my own, and I am never compensated for a positive review.
*Disclosure: some of these links are affiliate links. Meaning, if you click a link and make a purchase, Have Clothes, Will Travel gets a very small commission at no extra cost to you. Thank you for supporting the brands that make this blog possible!