Cold Weather Combos That Will Turn Up the Heat
Written by Janelica J.
*Disclosure: This post is sponsored by Red Dress Boutique. Thank you for supporting the brands that make this blog possible!

Get ready girl. Summer is nothing more than a distant (steamy) memory and before you know it those fall trees you've been Instagramming are going to change from colorful backdrop to baron tundra faster than you can say peppermint mocha.
That's right, fall is fleeting but winter seems to last forever and you don't want to get stuck out in the cold this season. Check out our suggestions of a few cold weather combos guaranteed to turn up the heat this winter.
Loving the Layers
You know what they say about cold weather: when in doubt, layer. Ok, maybe it's not a popular saying, but it definitely should be. After all, there's nothing worse than dressing for that super shocking, biting cold you experience walking from your house to your car, only to be stuck sweating through your cable knit in the ultra-warm office space you share with your slightly awkward co-worker who insists on wearing shorts year-round.
Save yourself the trouble of touting a work-deodorant in your purse and take the layering approach instead. Rock the runway that is your cubicle in a super cute and soft heather grey long coat with faux fur trim hood. With a snap button up front and a drawstring waist, this is one coat you can easily wear all day. Pair your new favorite top layer with a styling tee shirt dress, faux leather leggings and cool high heel ankle boots for a winning look that works all on it's on. Now that's hot.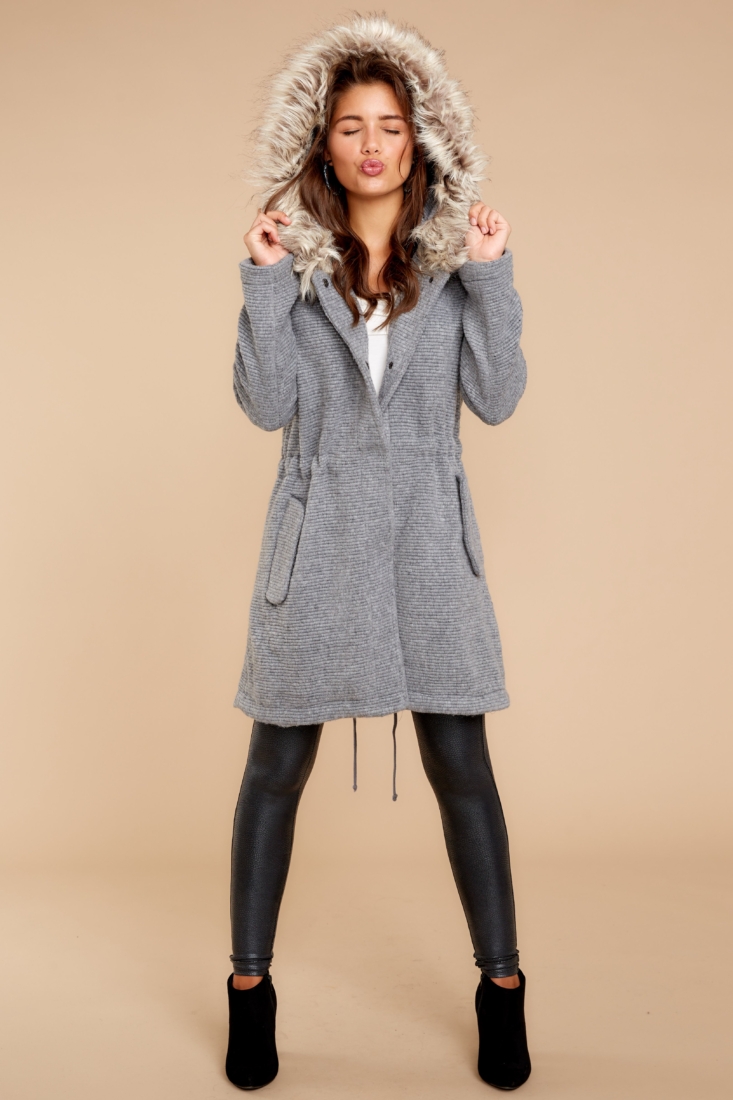 Sizzling Sweater Weather
No way you're letting a little cold weather hold you back from fun. Nope, you aren't the type to put your busy life on hold to wait out some silly storm. That's exactly why you need a couple of fun and flirty (and warm and cozy) sweaters in your seasonal wardrobe to help you live your best life this winter. Try pairing a vibrant striped knit with some white leggings and trendy, studded booties. Put your comfort first next casual Friday with a super soft chenille pull over, matched with your favorite denim skirt. Throw some shade at Sunday's ladies brunch as you sport your ultra-cool sunglasses with your super sexy twisted back knit sweater.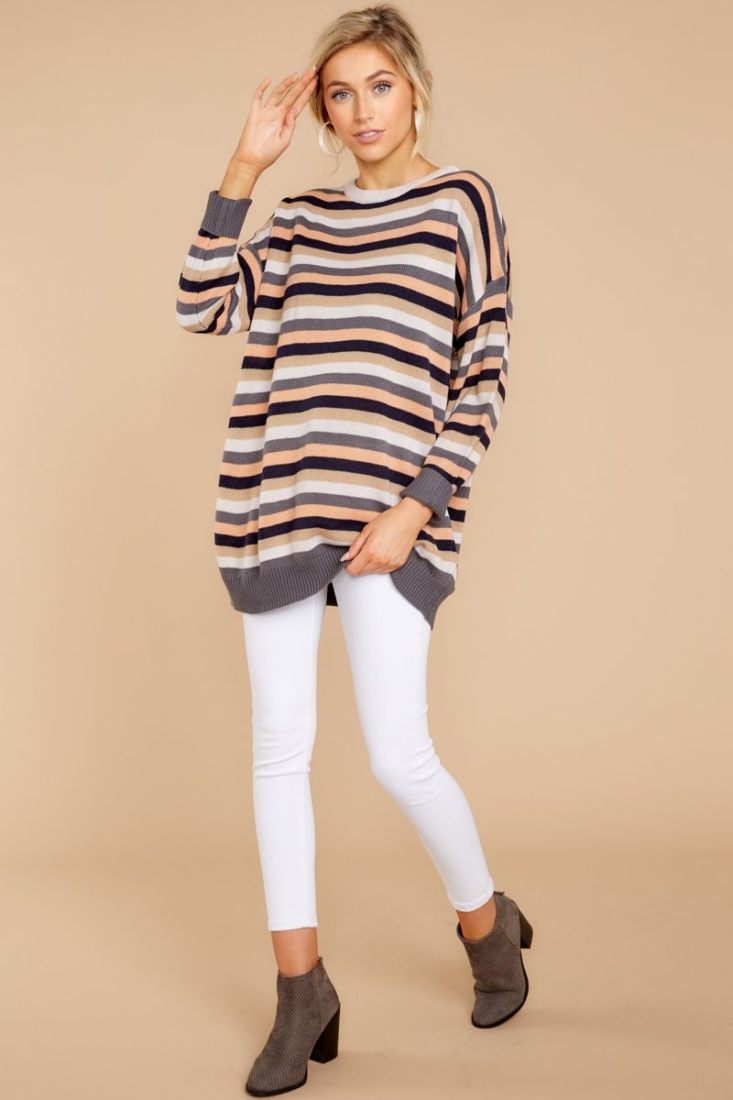 Dress It Up
Just because Jack Frost is nipping at your nose, doesn't mean you can't get your dress on. Show off your sexy legs with a styling multi-striped sweater dress and gorgeous knee high boots. Accessorize with some fun hoops and a pendant necklace to add a little extra pop to an already perfect outfit.
Just because it's cold outside doesn't mean you need to hide that beautiful figure. Have fun finding that perfect sexy cold weather combo and we promise you'll have the hottest winter yet.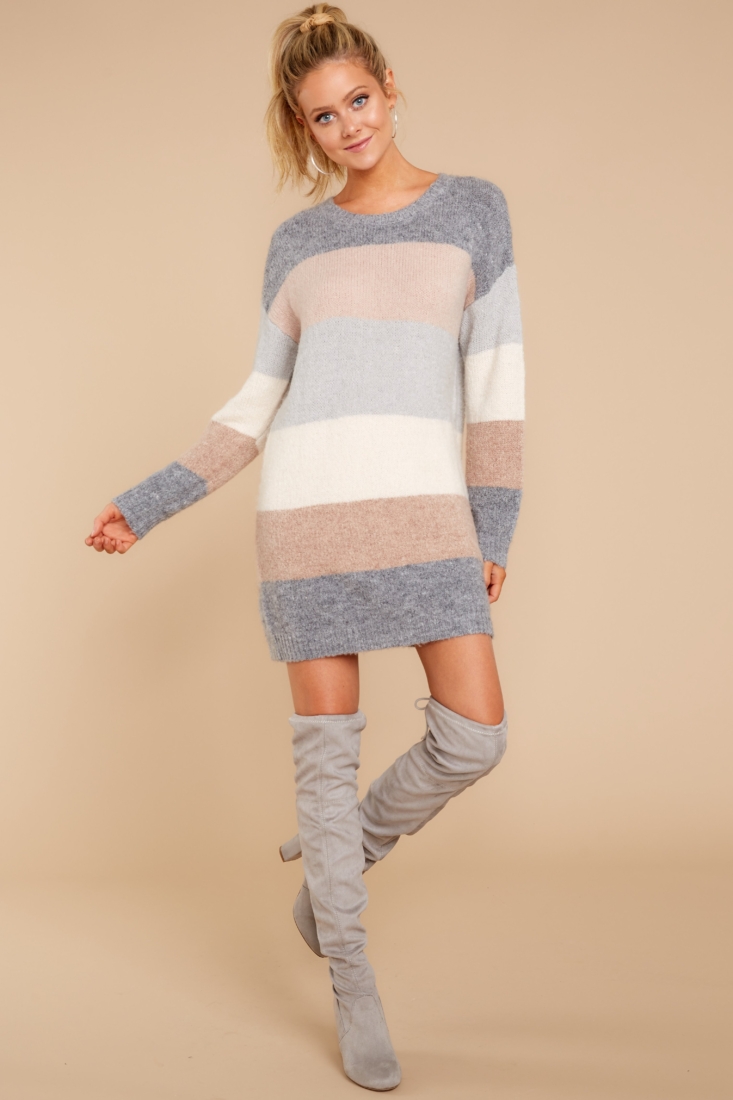 Now hopefully, with this warm clothing, you no longer need to spend as much money each month on keeping your place warm!
What cold weather combos will you be wearing this winter? Let me know in the comments!
*Disclosure: This post is sponsored by Red Dress Boutique. Thank you for supporting the brands that make this blog possible!