Comfy & Light, Linen Dress for Summer
Dress c/o* | Flats | Belt | Necklace (similar) | Earrings (similar)
Finally! A dress that isn't floral, haha. Loose-fitting, linen dresses are still a pretty new venture for me. But gosh, have I been missing out. This dress is so comfortable! It's fantastic for the muggy and hot weather we've been experiencing…well, except for the day I took these photos. It was actually pretty chilly, haha. Gotta love the ever-changing weather in Wisconsin!
This dress is from a new-to-me company called Magic Linen. They're a family run business from Lithuania, where linen growing, weaving and sewing traditions have roots from ancient times. And they ship all over the world! I really enjoyed ordering from this company. The dress is very comfortable and well-made. The only problem with linen clothing, though, is it tends to wrinkle easy. But when it's hotter than heck, I'd rather be comfortable and have a slightly wrinkled dress…than be sweating buckets in a dress that doesn't breathe.

I still haven't been able to bring myself to wear these smock-like dresses without a belt, though. I just feel so much better when my dresses have a cinched waist. Maybe one day I'll walk out the door without a belt…just not yet, haha. But I did manage to take it off for a few shots with this dress, below.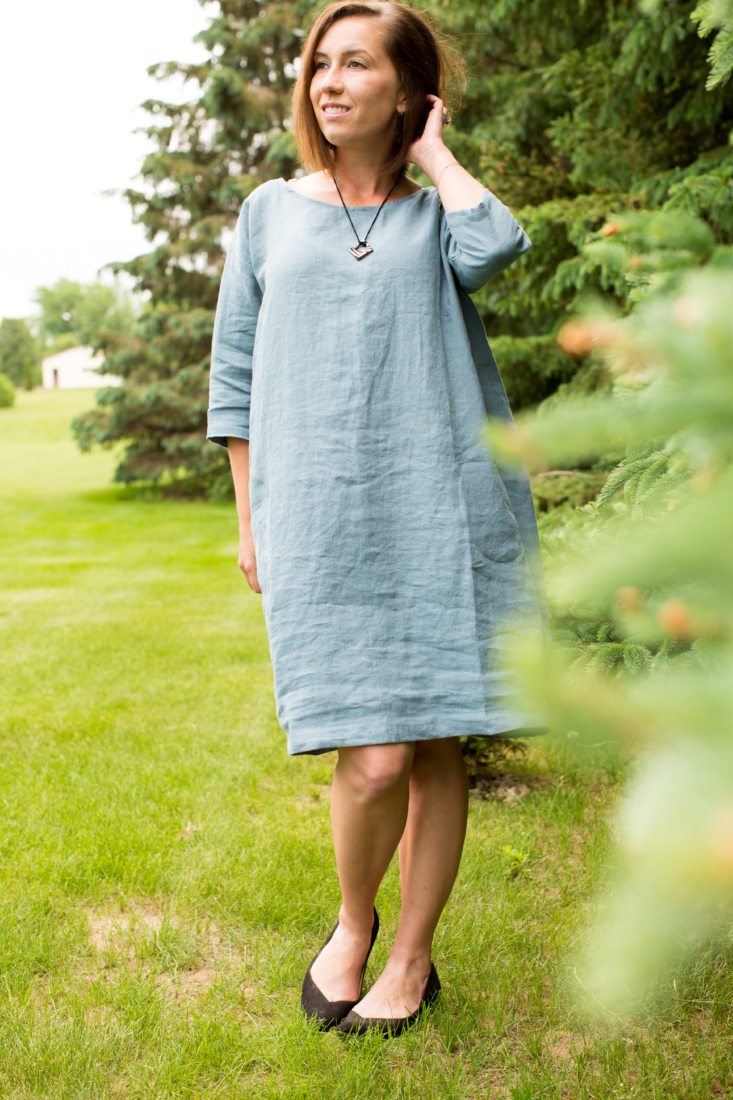 I LOVE that this dress has nice deep pockets too. I'm getting to the point with my dresses and skirts, that if they don't have pockets I don't like to wear them. It's just so nice to have a place to put my keys or phone…or just somewhere to put my hands. Haha.
Once I have access to the rest of my clothes in storage, I want to pair this dress with some brown accessories too. When I first saw it, I pictured pairing it with a brown, leather, braided belt and brown leather gladiator sandals. That'll hopefully be happening soon! The house hunt is going very well right now!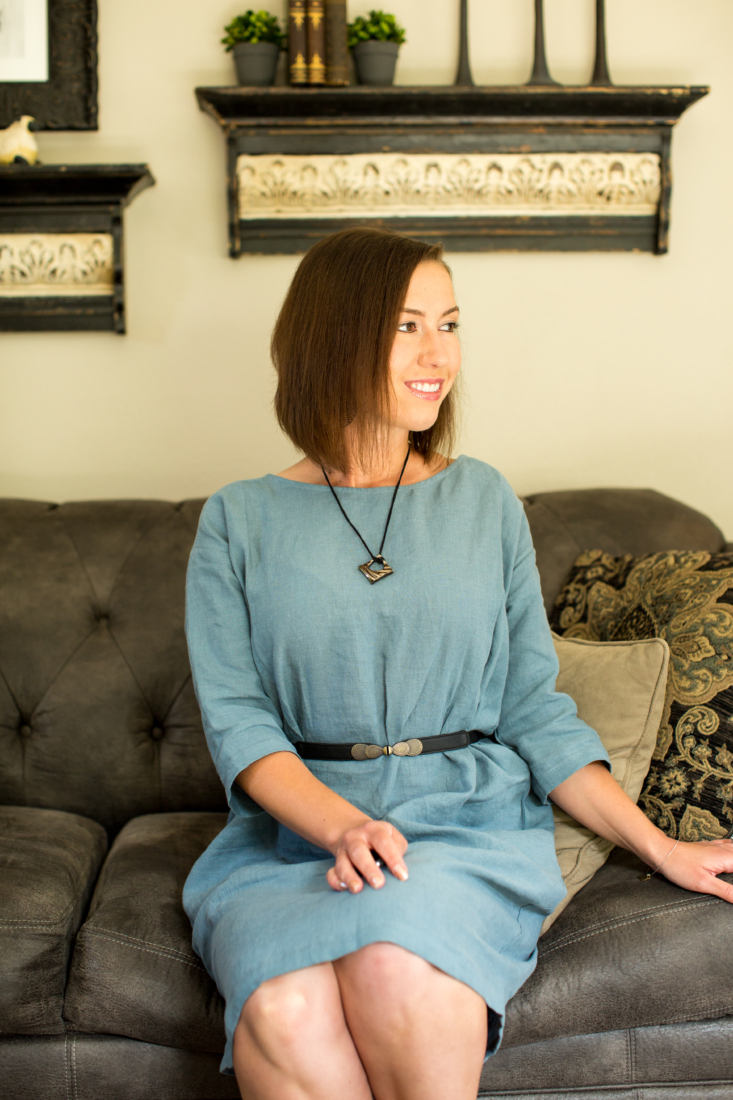 Does anyone else like to wear linen in the summer? Let me know in the comments!
Where to find it:
Dress: c/o* Magic Linen
Belt: Amazon
Flats: Chinese Laundry
Earrings: Old (Similar here)
Necklace: Old (Similar here)
Shop similar items:

*Disclosure: some of these links are affiliate links. Meaning, if you click a link and make a purchase, Have Clothes, Will Travel gets a very small commission at no extra cost to you. Thank you for supporting the brands that make this blog possible! I am also a participant in the Amazon Services LLC Associates Program, an affiliate advertising program designed to provide a means for us to earn fees by linking to Amazon.com and affiliated sites.
*c/o = courtesy of, meaning the company gave me the product to be used on my blog, and I did not pay for it. All opinions are my own, and I am not being compensated for a positive review.