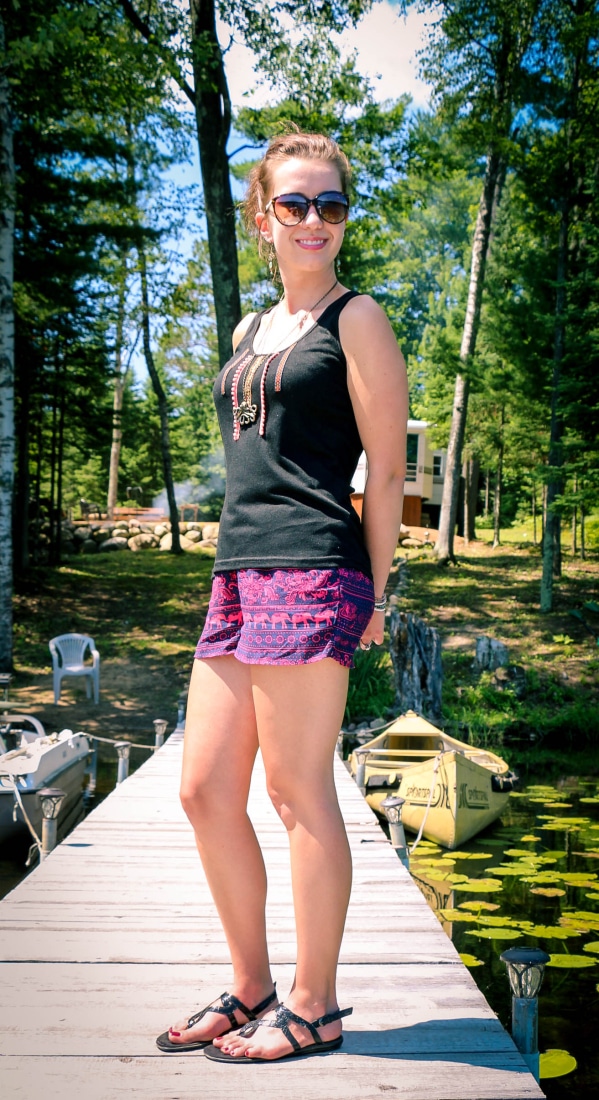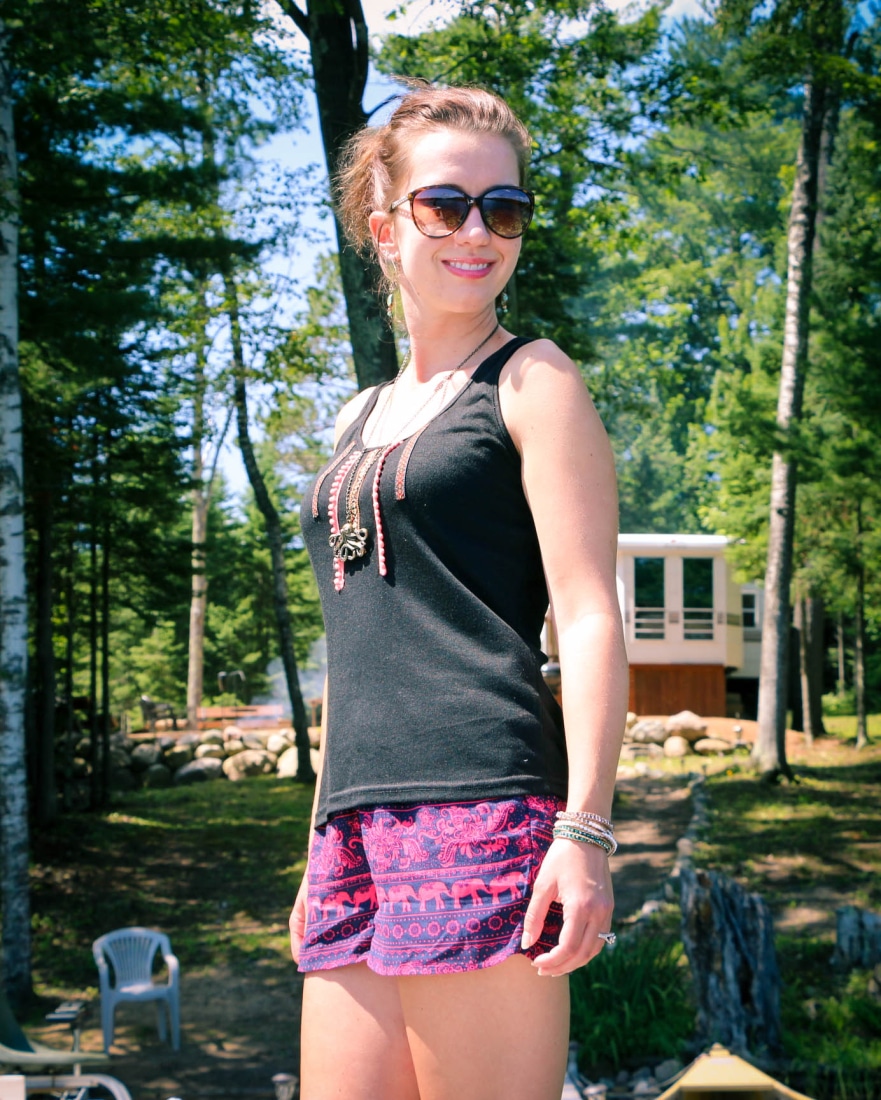 Shop the look:

Guess what? There are elephants on my shorts! How fun is that?
I know I've said I hate wearing shorts, multiple times, but I'm starting to change my mind after living in these comfy elephant shorts for the weekend. Cloth shorts are seriously the answer to all my shorts problems!
I went camping with my family last weekend, and comfort was the name of the game. (If you missed the photo gallery I put together on that, click here). This super casual outfit was absolutely perfect for the occasion. I went to breakfast with my mom to a cute little coffee shop down the road, and then immediately after these photos were taken, used this outfit as a swimsuit cover-up. I also spent the rest of the evening sitting around the campfire. And I loved every minute of wearing these shorts!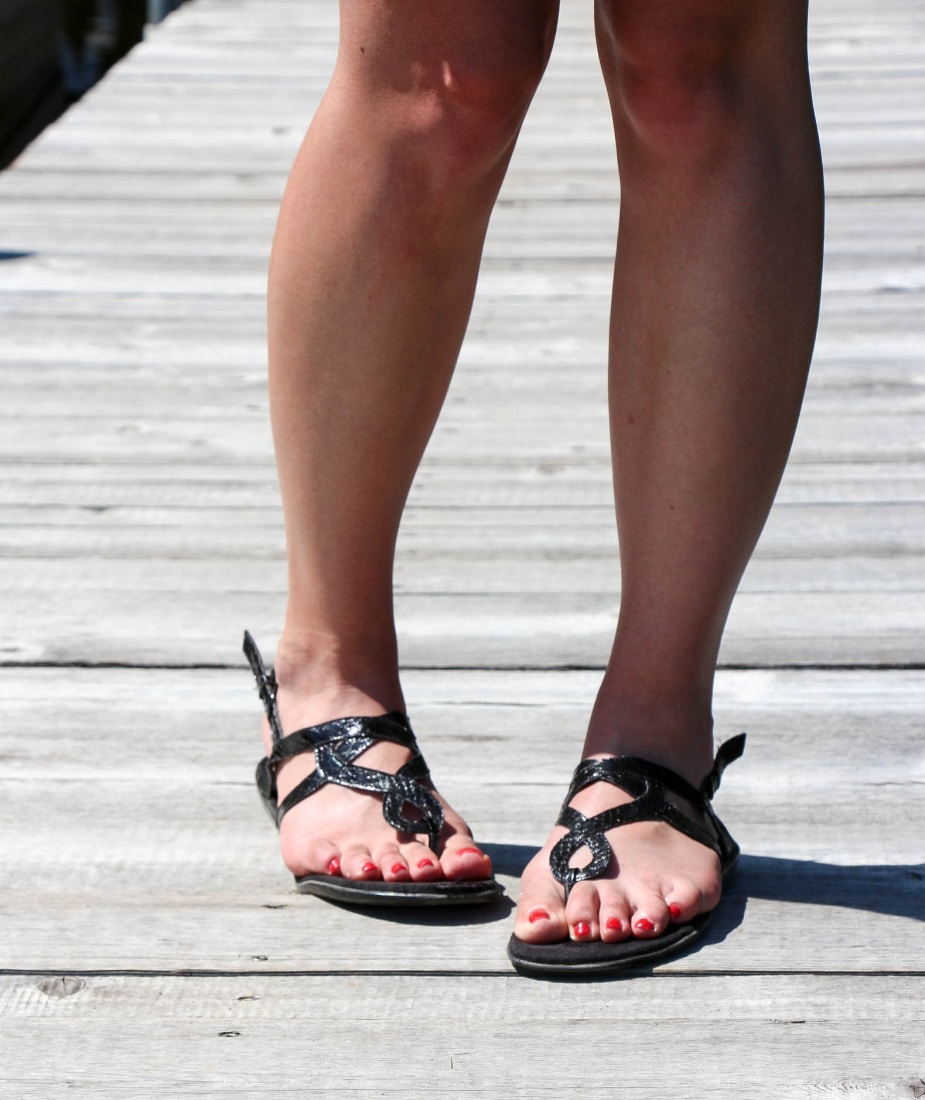 Please excuse the nasty foot photo, but I had to talk about these sandals for a moment. I bought them a couple weeks ago because my flip flops broke on the way into the grocery store. These sandals were quite inexpensive and are the most comfortable pair of shoes I own, seriously. However, I'm a little worried on whether or not they are going to hold up long term…they seem a bit fragile. And I wasn't picking up my feet last week, and tripped a little when I was wearing these and now they have a huge rip in the suede-like material by my toes. I filled it in with a black sharpie…so, it's not too noticeable. But it still really made me mad! So, I guess the moral of the story is… if you're a klutz, these shoes might not be for you.
But back to the shorts…I don't know if I would've bought cloth shorts on my own if Hot Kiss Clothing wasn't kind enough to send them to me. I'm not sure why I never thought of trying them before. The biggest reason I don't like wearing shorts is because they're generally uncomfortable, but that is most definitely not the case with cloth shorts! These are also making me want to try rompers…oh the possibilities are endless now!
Has anyone else bought a romper yet? And what are your thoughts on shorts? Let me know in the comments!
And a big thanks to Buck (the puppy) for being such a wonderful little assistant for this post. Haha.
Where to find it:
Shorts: c/o Hot Kiss Clothing
Top: c/o Hot Kiss Clothing (similar here)
Necklace: ModCloth (similar)
Sandals: Famous Footwear
Earrings & bracelet: c/o C&A Leather
Sunglasses: Target
Have you entered my Blog Anniversary GIVEAWAY yet? I'm giving away a $50 gift card to ModCloth + 2 hours of personal styling services! Click here to enter.