20 of the Coolest Vacation Rentals on Captiva Island, Florida
Are you searching for the coolest vacation rentals on Captiva Island? Look no further! This post has you covered. Featuring luxury beachfront rentals with private pools to cozy cottages with beach access – there is a vacation rental in here for everyone!
Captiva Island is just north of its sister island – Sanibel Island. Captiva Island is a slice of paradise, featuring white-sand beaches, sailing, in-shore & deep-sea fishing, kayaking, biking, and more! It's a great spot for a relaxing beach vacation and to enjoy the great outdoors.
This post is here to help you find a unique vacation rental for your Captiva Island vacation. I would love to hear which place is your favorite in the comments section!
Disclosure: some of the links in this post are affiliate links. Meaning, if you click a link and make a purchase, Have Clothes, Will Travel gets a very small commission. Thank you for supporting the brands that make this blog possible!
Best Beachfront Captiva Island Vacation Rentals with Pools
9-bedroom Luxury Gulf Front Getaway with Private Pool
Relax in splendor in this 9-bedroom, 7-bathroom gulf front home with contemporary decor. The open concept living area leads to a spacious screened lanai and turquoise pool with sweeping Gulf of Mexico views. Indoor entertainment includes a wet bar and a flat-panel television; outdoor is a basketball court available as part of the beach resort's amenities.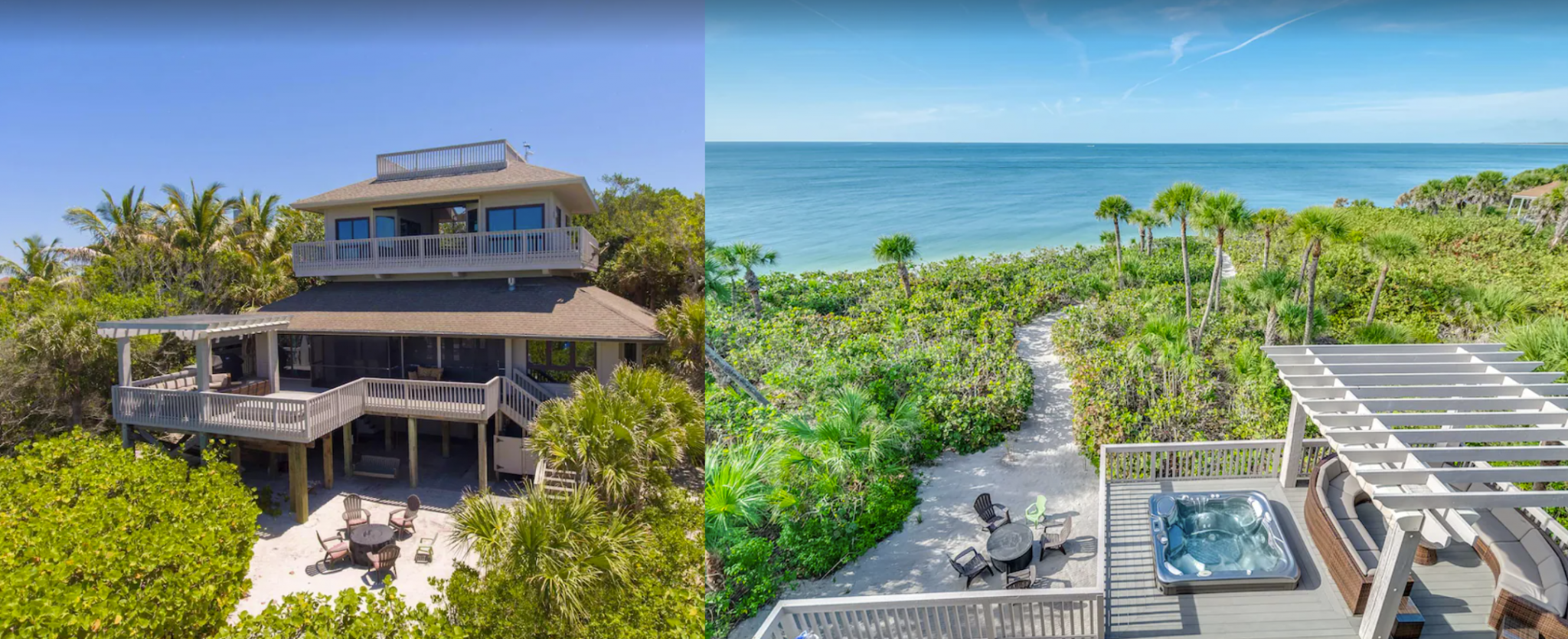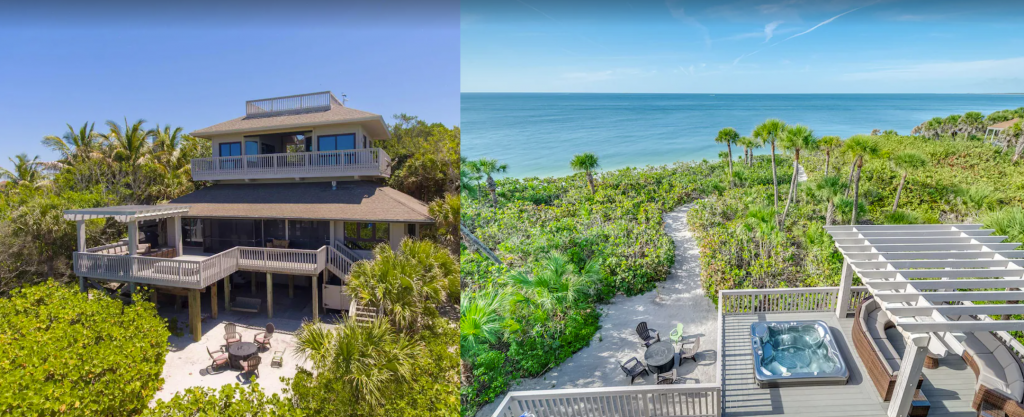 3-bedroom Luxury Beach House with 360-degree Views and Beach Access
A lovely beach house with unparalleled 360-degree views of the sea accessible via the rooftop. It features a 3-bedroom, 4-bathroom set-up with a jacuzzi where one can watch spectacular sunsets. There's also private beach access with jaw-dropping views that are only 50 steps from the property, as well as a 6-seater golf cart that can be used for exploring the island.
6-bedroom Bali Hi Estate with Mini Resort Amenities
Life gets more relaxed and easier once guests step foot in this large estate full of tropical landscaping and the luxuries of a private mini resort. It features a 6-bedroom, 6-bathrooms set up and a spacious heated pool and spa. The private beach is only a short walk from the property and is decked with market umbrellas, loungers, and a sun deck.
3-story Beachfront Home with Dock and Heated Pool
Enjoy a secluded vacation in this 4-bedroom beachfront home featuring a heated pool and the best fishing spot right off the property's private dock. This luxury rental with a gourmet kitchen is accessible via boat only which further adds to the home's quiet charm. Expect panoramic views of the Gulf of Mexico and Pine Island Sound on the deck every day paired with a favorite cocktail or coffee.
Private 5-bedroom "Almost Heaven" House with Pool
This 5-bedroom, 5-bathroom property's sunny exterior, lush landscaping, and bright, open rooms make it an "almost heaven" vacation home. It's quiet and private with stunning views of the Gulf of Mexico from the balcony. It has also just been upgraded to include luxury furnishing and smart technology for guests' convenience.
8-bedroom Bayfront Summer Home with Concierge and Pool
A chic coastal-themed 8-bedroom summer home featuring resort-style amenities and spacious rooms for up to 18 guests. Go paddleboarding or fishing on the bayside dock with breathtaking views of Pine Island Sound, swim in the heated pool with hot tub, or relax in the outdoor bar with friends. Concierge services are also available to offer assistance for large group activities and corporate retreats.
4-story Beachfront Home with Pool and Gulf Views
Guests will have their very own island paradise since this 4-story beachfront home featuring 5 bedrooms and a private beach walkway can only be accessed by boat. About two-thirds of the island is a dedicated wildlife refuge. It's quiet, uncrowded, and decked with modern amenities including a heated pool and gazebo surrounded by lush vegetation to complete the guests' gulf vacation dream.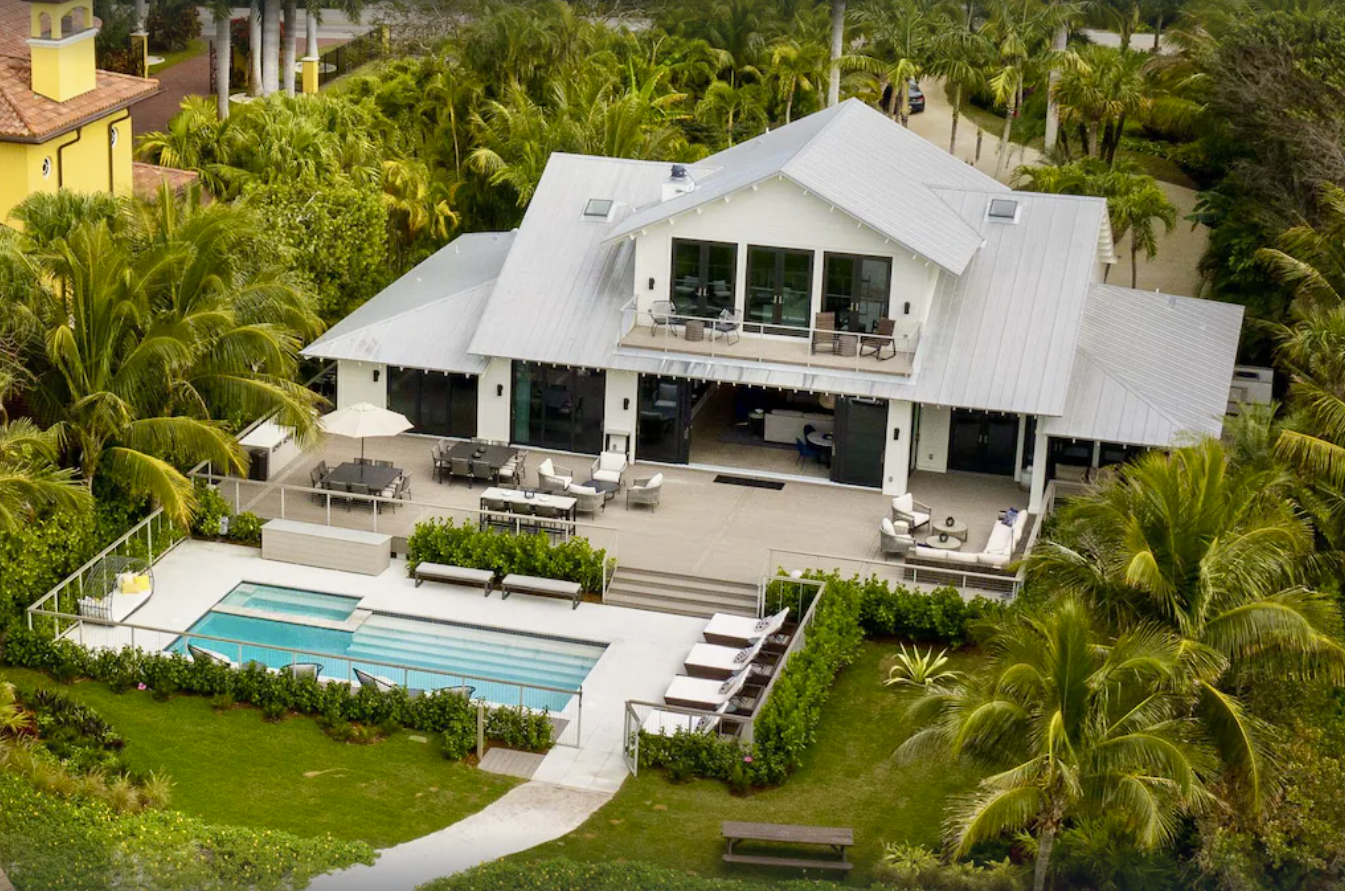 4-bedroom Beachfront Home with Open Terrace and Pool Deck
Cascading palm trees and lush landscaping surround this 4-bedroom, 4-bathroom beachfront property on Captiva Island. It's been newly renovated in 2020 to fit modern conveniences. Guests will find the open terrace overlooking the pool and deck and inviting sight, including a relaxing cabana on the path leading to the ocean.
7-bedroom New Latitude Beachfront Home with Pool and Courtyard
A tropical Florida beach experience awaits guests in New Latitude, a 7-bedroom, 7-bathroom home surrounded by native tropical foliage and a spacious landscaped courtyard. There are 8-foot-high sliding glass doors that lead to the heated pool with an outdoor seating area and amazing views of the Gulf of Mexico. The second-level balcony features a spiral staircase leading up to a private sun deck for awe-inspiring sunset views.
4-bedroom Blue Marlin Home with Private Beachside Pool and Boat Dock
The Blue Marlin is a nice place to be for a carefree and relaxing beachfront vacation. It features four bedrooms, three bathrooms, a private beachside pool, and a private boat dock. It's a crowd-free hidden paradise ideal for kayaking and paddle boarding with friends or family. Guests can also enjoy a thrilling encounter with dolphins and pelicans offshore since the home is close to a wildlife refuge.
Private 9-bedroom Oceanfront Estate with Pool and Concierge
Set in a premier ocean estate with lush grounds and swaying palm trees is Sea Palms Estate, a 9-bedroom, 10-bathroom oceanfront rental for a family or corporate celebrations. On-site amenities include a heated swimming pool, fitness room, and a courtyard bonfire area with customizable concierge services. Guests can request private chef services, fishing charters, or a dolphin cruise.
7-bedroom Luxury Pool Home with Club Membership
Live the old Florida experience in this newly-renovated 7-bedroom, 5-bathroom luxury pool home featuring a spacious entertainment deck and pool. Take a walk along the sandy palm tree-lined roads and have a picnic at the nearest beach. Included in the rental is a club membership access to pools, hot tubs, bikes, kayaks, and tennis and basketball courts.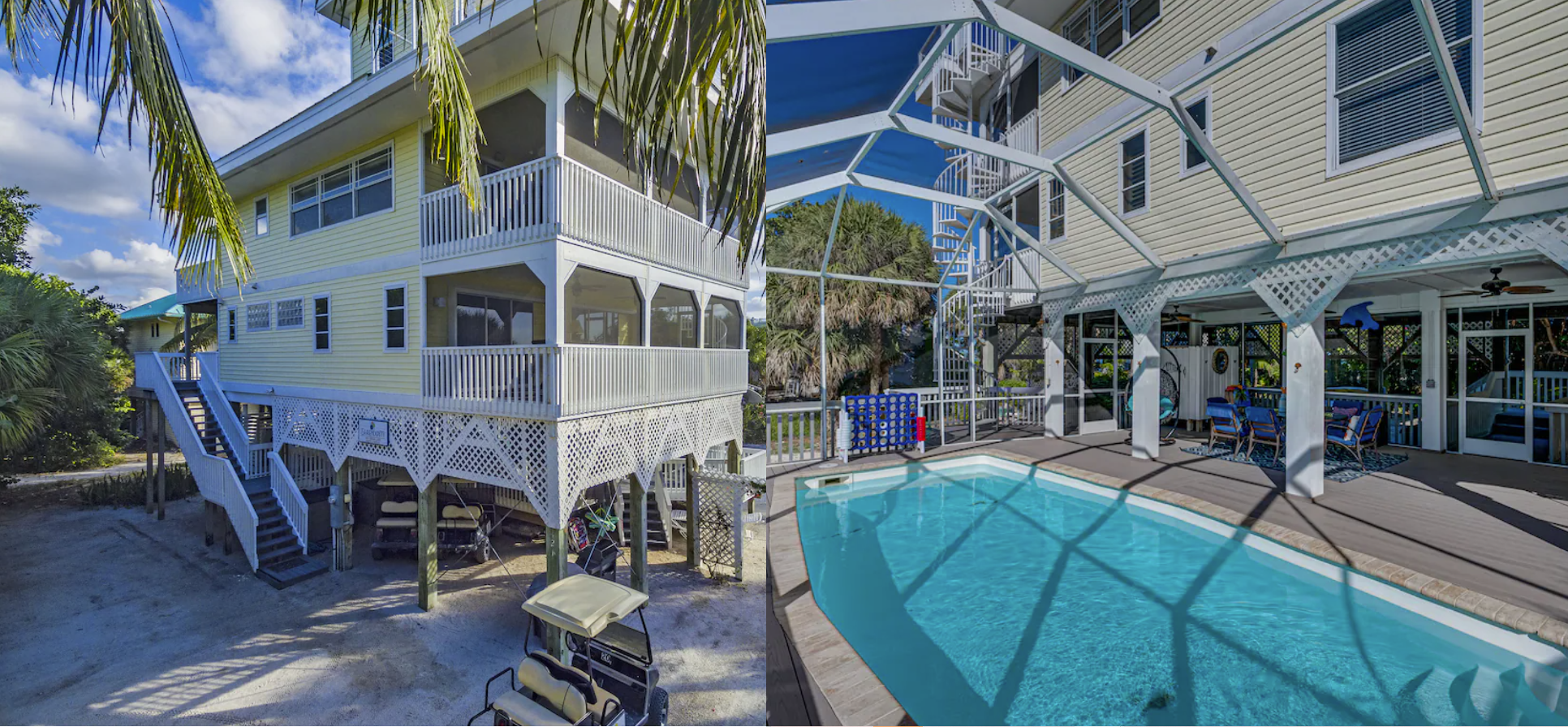 4-bedroom Oceanfront Serendipity Rental with Pool and Golf Carts
Guests are in for a pleasant surprise in this serendipitous 4-bedroom, 4-bathroom rental with fantastic views of the Gulf of Mexico. With more than 4000-square-feet of living space, the property has been renovated to include new furnishings, amenities, and an open screened deck with a spacious pool. There's also a golf cart available to take one exploring around the wonders of the island.
4-bedroom Casablanca Home with Heated Pool
This Casablanca home is a refreshing break from the usual hotel accommodation. It features a bright, open space with plenty of rooms for up to 10 guests to entertain, as well as a fully-equipped modern kitchen for sumptuous meal preps. Downstairs is a private heated pool, hot tub, and lounge-style seating with a gas grill.
Luxury 6-bedroom Village Home with Resort-style Pool
This 6-bedroom, 7-bathroom home is decked out to make guests feel like a celebrity. It's newly listed in the market and can accommodate up to 16 guests. There's a private theatre, billiards table, and a wet bar at the ground level, as well as a screened-in resort-style pool with a hot tub. The property is also near Captiva Library for those who want to catch up on some good reads while on vacation.
5-bedroom Palm Flower Beachfront Home with Pool and Boat Dock
Palm Flower Home is a 5-bedroom cottage-style rental just 200 yards to the beach and is surrounded by tropical foliage for privacy. It features nautical-themed decor, wood floorings, and an open dining and living area for hosting large parties. Outside is a free-form pool with a spa and a spacious deck.
Beachfront Cottage Rentals on Captiva Island
Newly-renovated 3-bedroom Cottage with Beach Access
This cozy 3-bedroom, 3-bathroom beachfront cottage has direct beach access through the backyard, thus eliminating the need to trudge lounge chairs or coolers. It's also been remodeled to include new kitchen appliances, bathroom fixtures, and bedroom elements. Outside is a large backyard and two large screened porches with a comfortable sofa and swinging loungers for relaxing.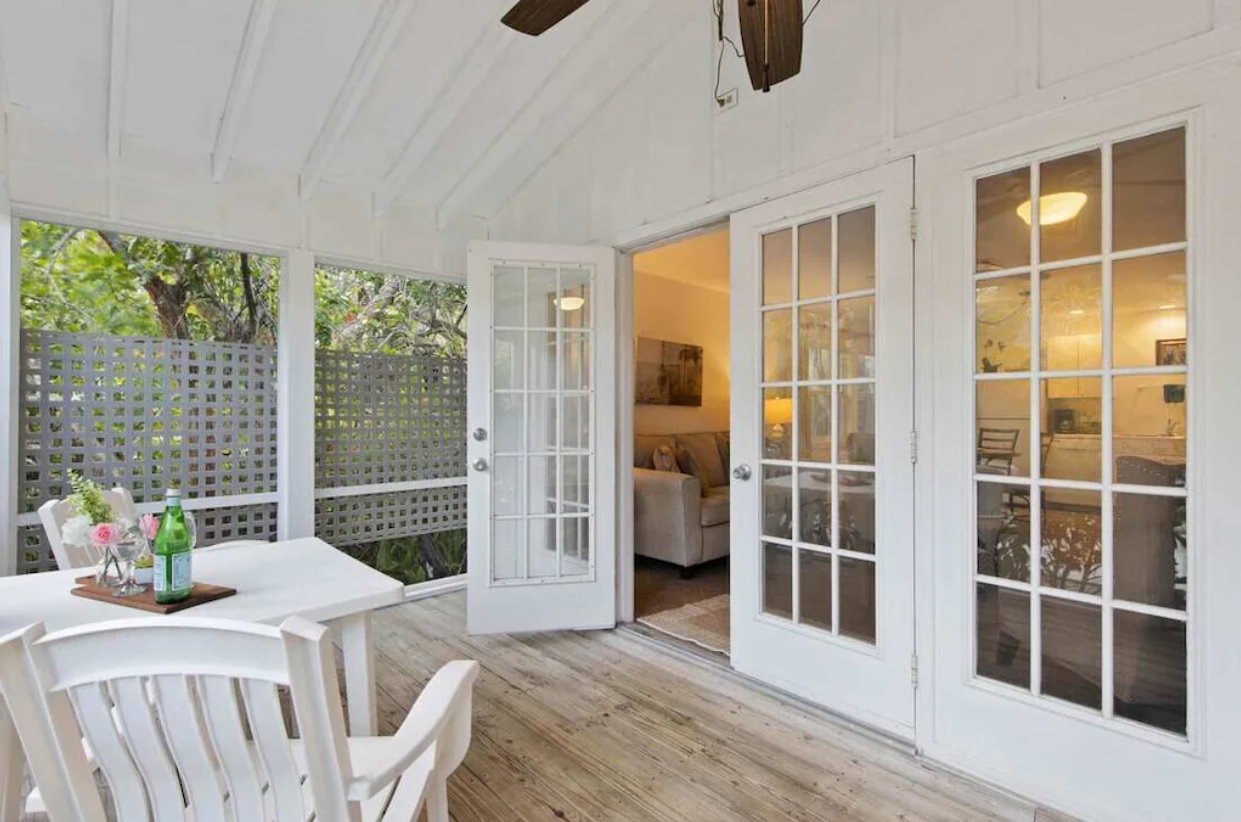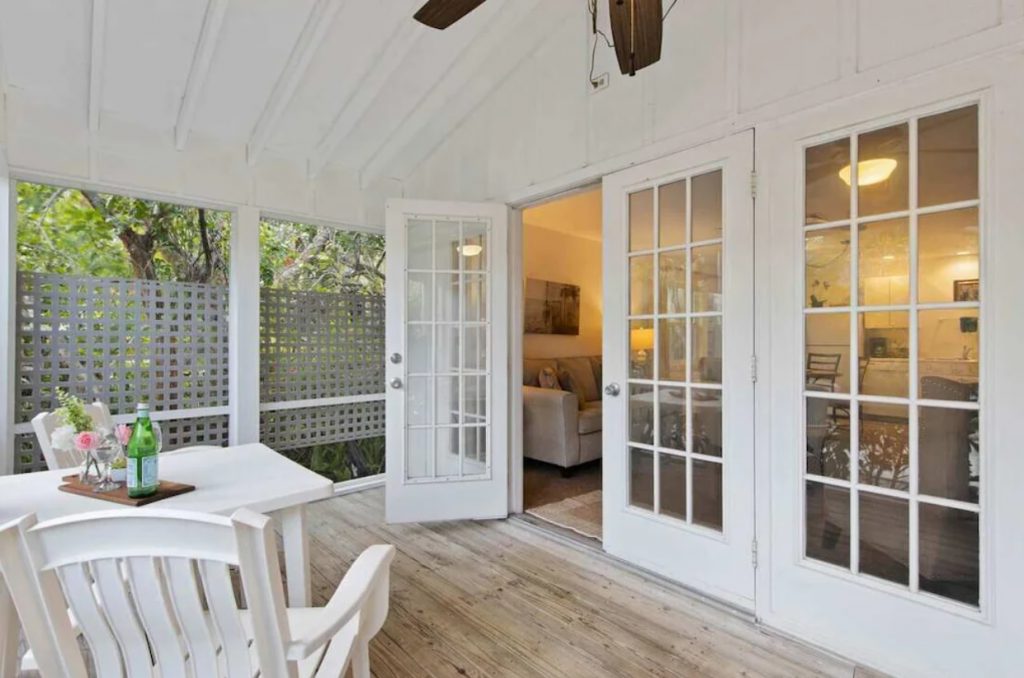 Historic Cottage Garden Suite Steps to Beach
This tastefully remodeled cottage on Captiva Island retains its historical charm and pays homage to a bygone era of Captiva Island all the while allowing its visitors to relax in a delicate balance of coastal casual elegance. It features one bedroom and one bathroom – perfect for couples or those traveling solo.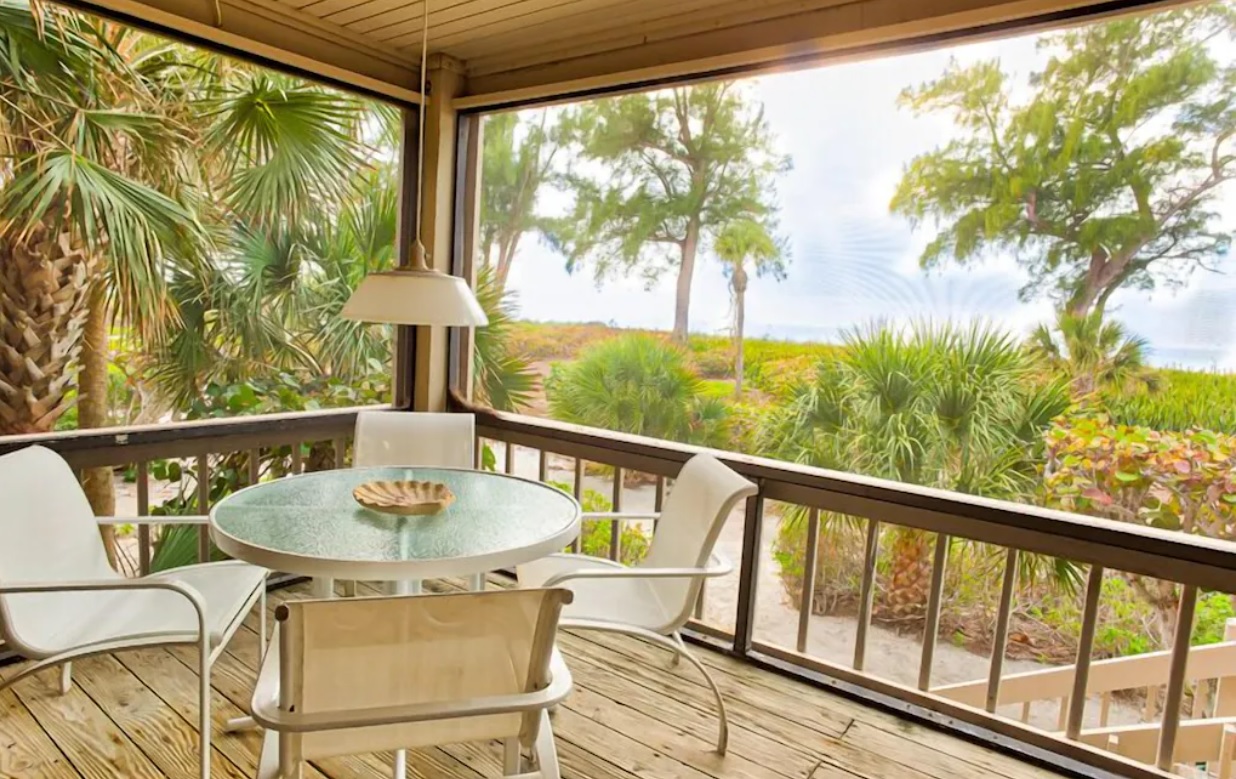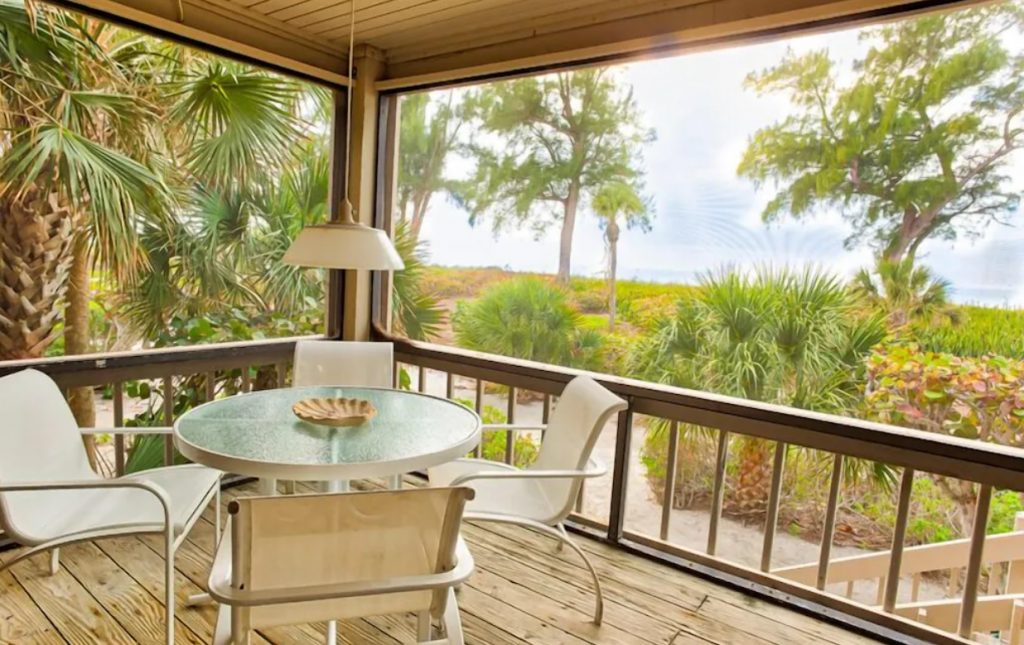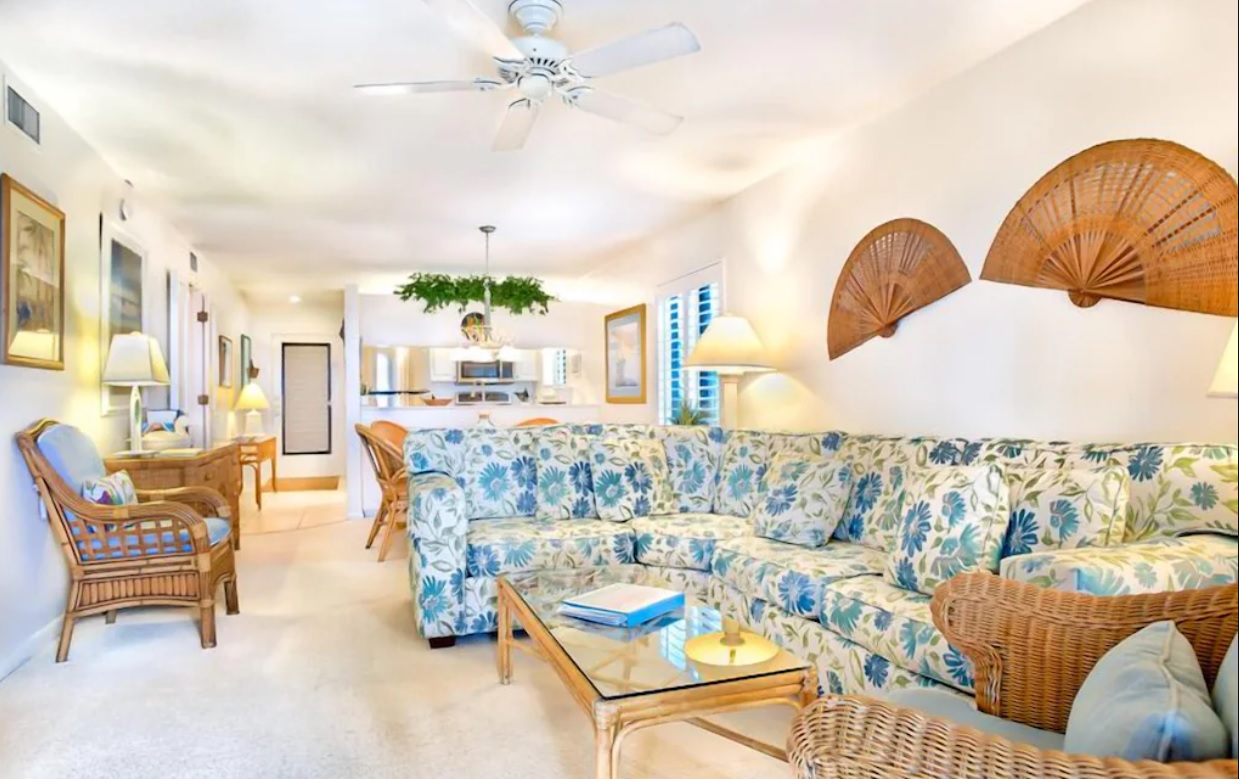 Beautiful Gulf Front Beach Cottage
This beach cottage has amazing views of the Gulf of Mexico. It is located in South Seas, which is at the tip of Captiva Island. This means no crowded beaches, beautiful landscaping, access to a community pool, community grill, tennis and central to shops and restaurants. This cottage has everything you need to enjoy a relaxing beach vacation.
Now I'm curious, which of these Captiva Island vacation rentals is your favorite? Let me know in the comments!