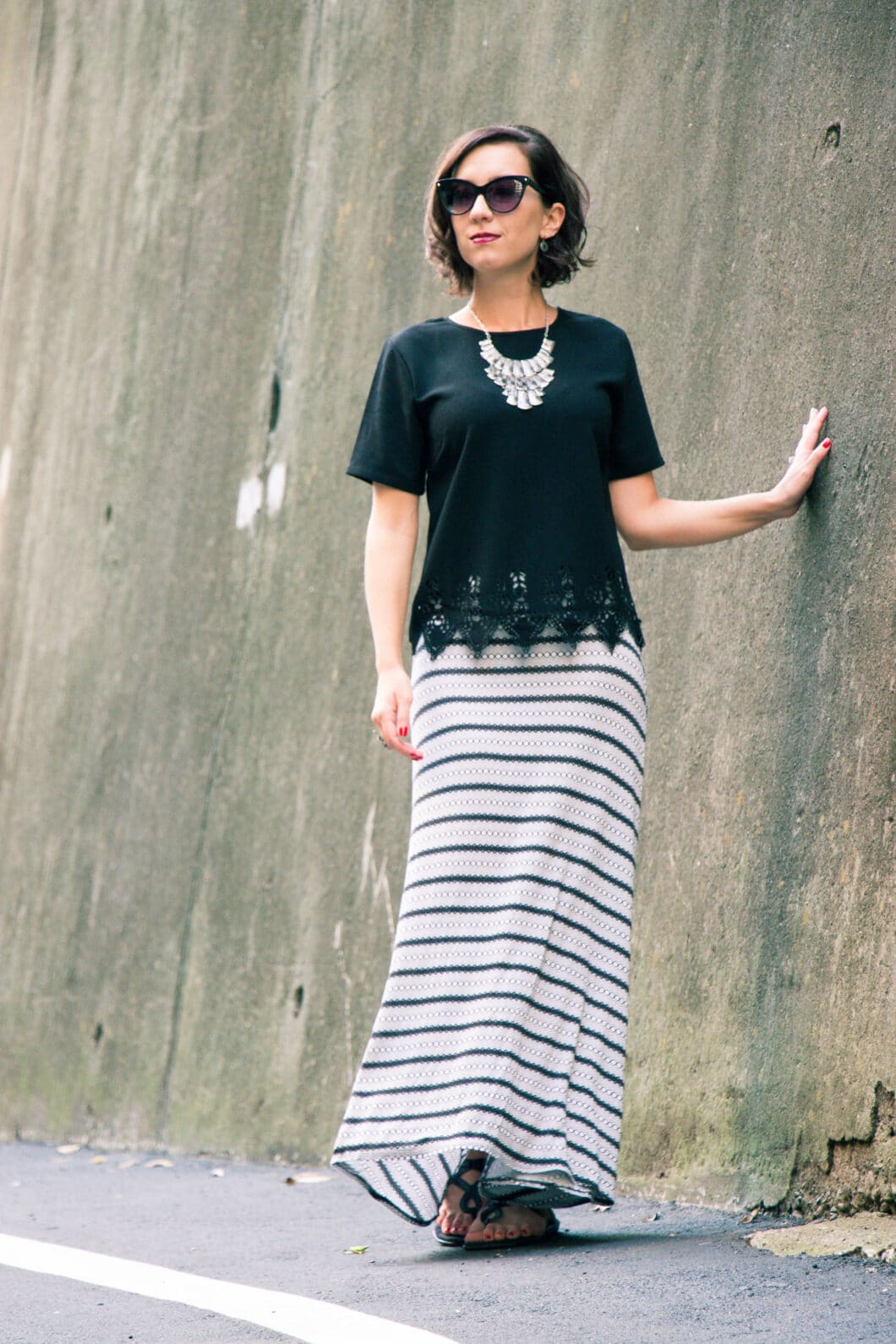 Would you looks at that…two crop tops in one summer! Haha. Boy oh boy, I'm coming around to this trend! Not because I actually want to be showing my midsection off, I just really like the way this style of top looks with my high-waisted bottoms. (I mean can you even tell this is a crop top with the skirt I'm wearing?) And on warm days, it's comfier than tucking a shirt into my bottoms.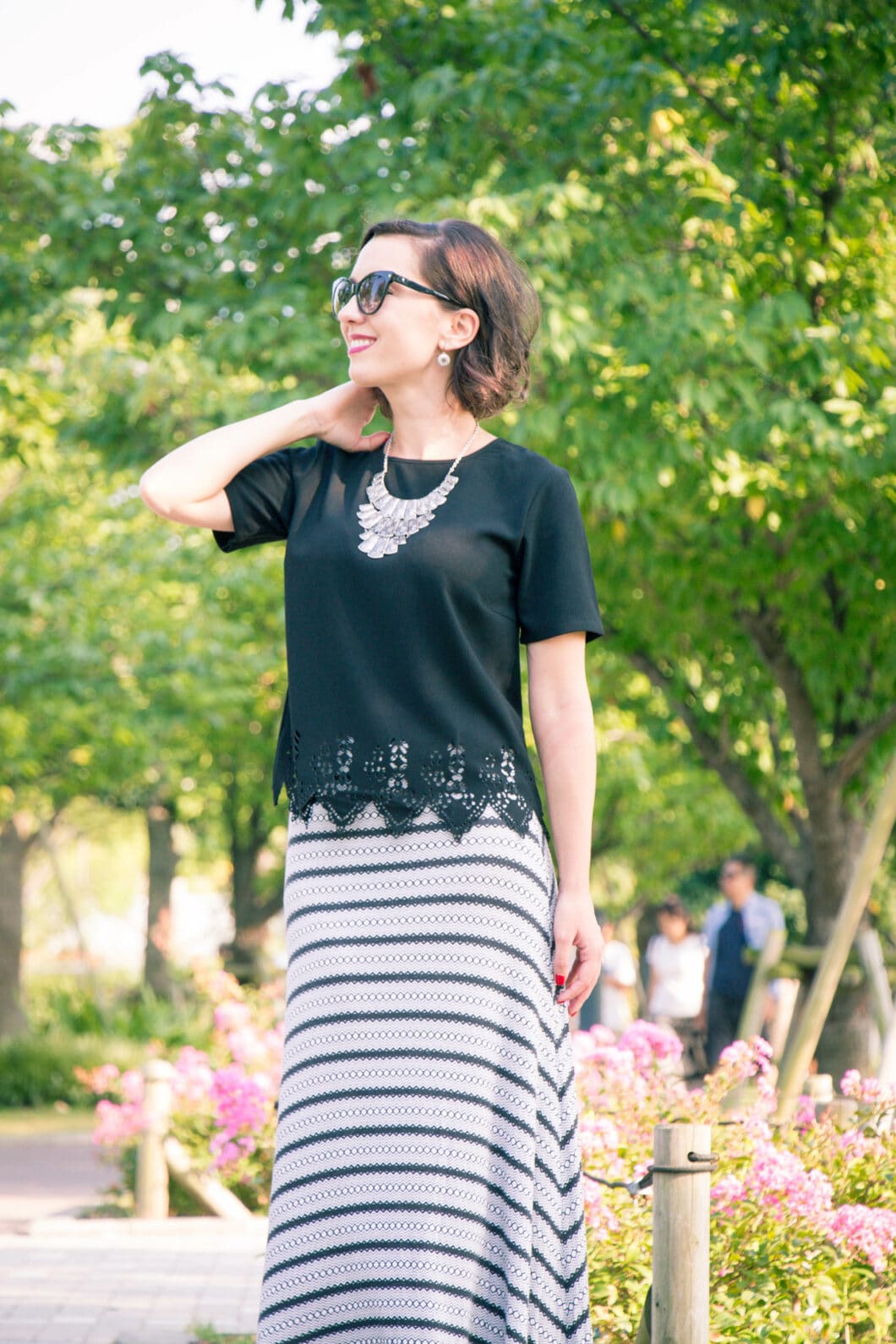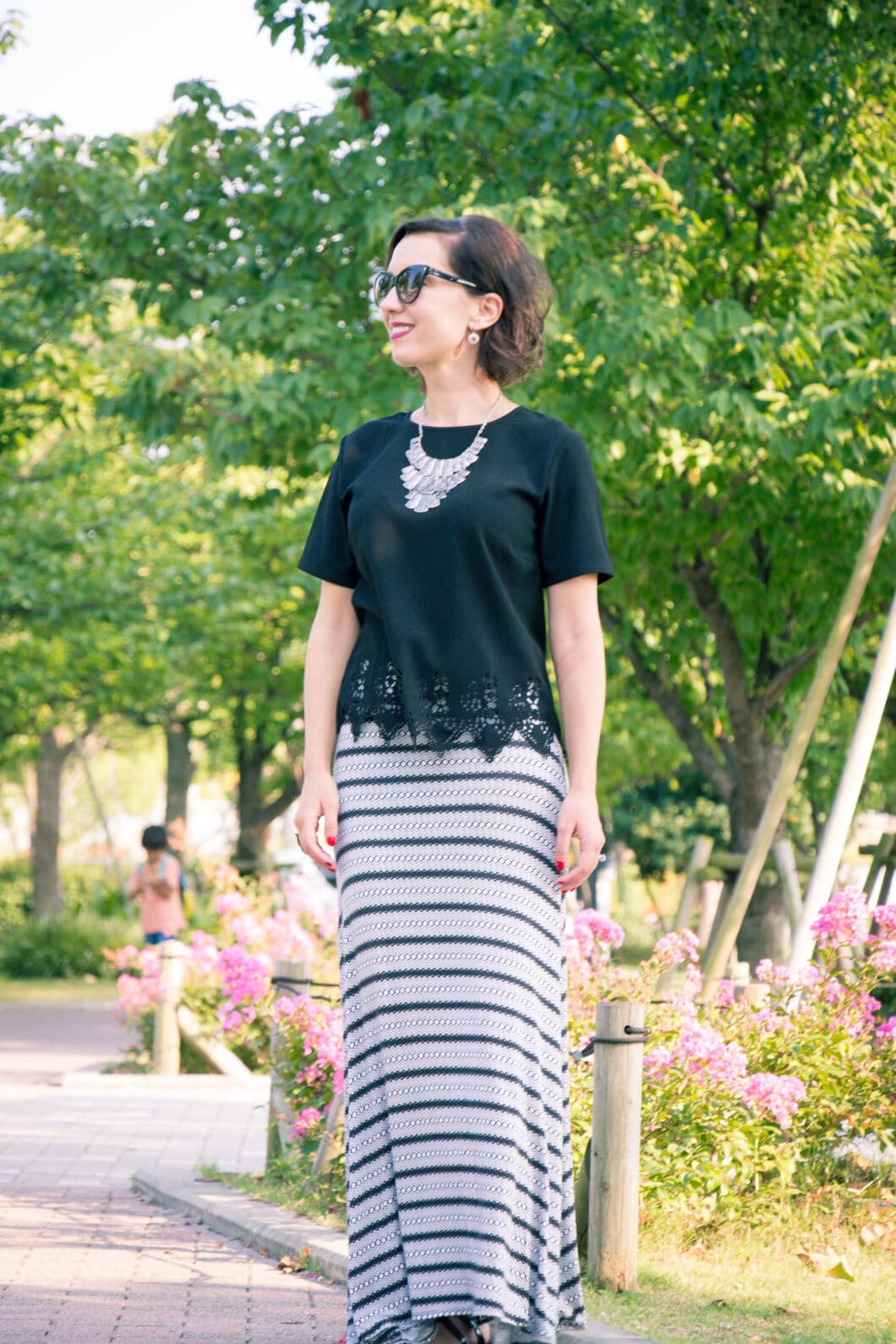 This is another crop top from Shein. I am once again, really impressed with their tops! It's just long enough that I feel comfortable wearing it..also, if I were to wear this with a bottom that wasn't so high-waisted, my skin would only really be showing in the cut-out portion on the bottom. Plus, the fabric breathes well, and for being a black top, it doesn't collect lint at all, and it's only $15! I honestly have no negatives to say about this one! And I love how well it matches my collection of maxi skirts! This has become my new favorite skirt for traveling in…I actually wore this on our 14-hour flight over here because it felt just like wearing pajama bottoms, but more socially acceptable. Haha.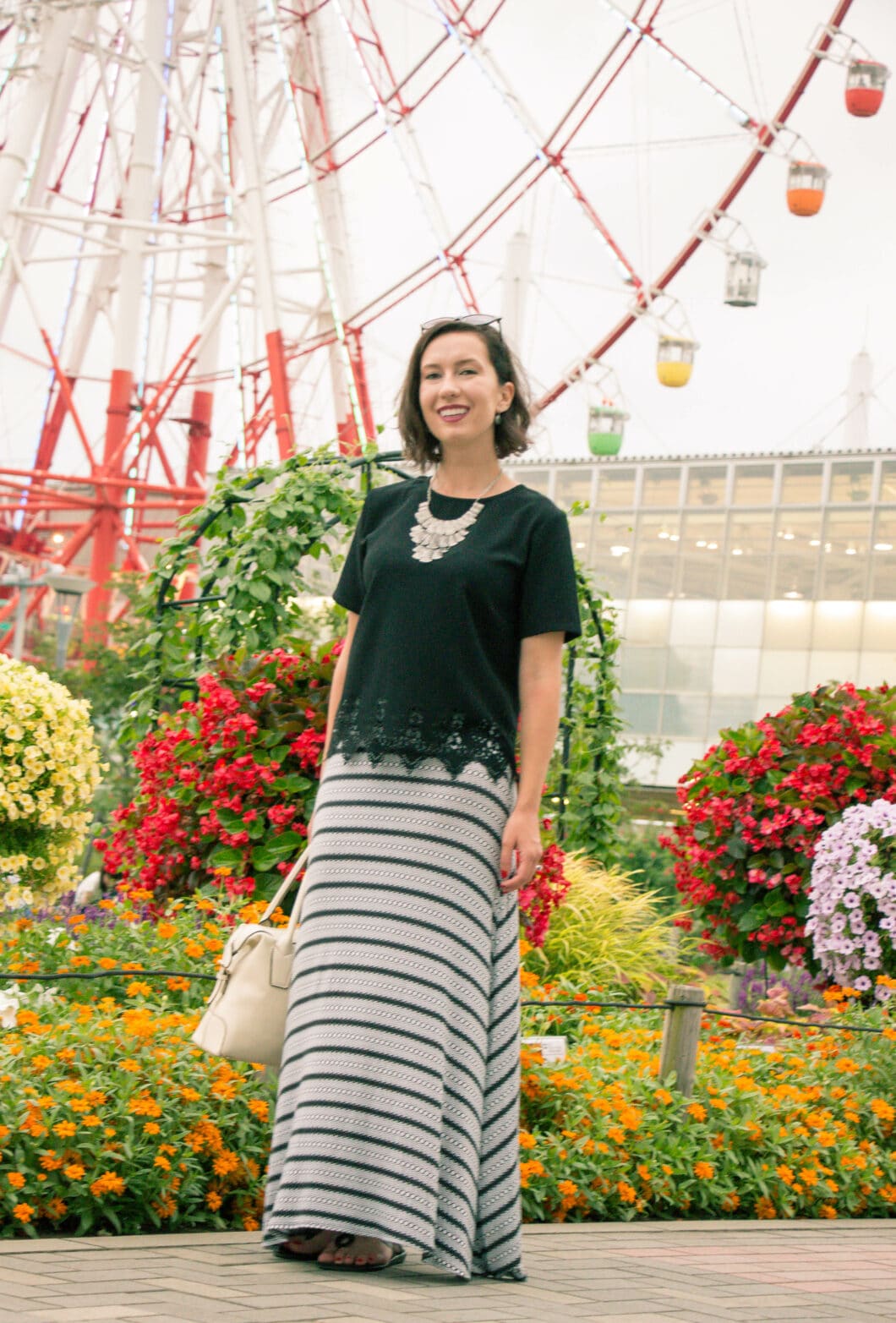 As for where I am in these photos, the first two are in my favorite alleyway outside my apartment. I always like to take a couple pictures there before I go about my day, just in case the rest of the photos from the day don't quite turn out well. My hair usually hasn't melted from the heat and humidity yet (like the last two photos, haha), and the lighting is always perfect there, no matter what time of day it is! The rest of the photos were taken in Odaiba, which is an artificial island in Tokyo. I went there to see the new exhibit "DMM.Planets Art" by teamLab. It was incredible!
Has anyone else heard of "DMM.Planet Art?" And who else is enjoying crop tops and maxi skirt this summer? Let me know in the comments!
Where to find it:
Top: c/o* Shein (Similar here)
Maxi Skirt: Amazon (similar)
Sandals: Amazon (similar)
Sunglasses: c/o* Polette
Necklace: Old (Similar here)
*c/o = courtesy of, meaning the company gave me the product to be used on my blog, and I did not pay for it. All opinions are my own, and I am not being compensated for a positive review.