What I Wore to the Egyptian Museum in Cairo
Wondering what to wear to the Egyptian Museum in Cairo? This post will explain!
Dress c/o* | Flip Flops c/o* | Scarf | Earrings
As I'm sure you can tell, these photos weren't actually taken at the Egyptian Museum in Cairo. I did, however, wear this outfit to the museum – I promise! The reason I didn't have any photos of the outfit at the museum was because I was pretty lazy that day, and if you read my post about that day, you'll know our guide was really rushing us. So, I didn't get a chance even if I wanted to.
I had taken these photos before we left to test this outfit out, though. I knew I wanted to bring this dress along, it's been my go-to travel dress for awhile. I've styled it for cooler weather in Argentina and Turkey, and also took it for a hot summer day of wild flower picking back in Wisconsin.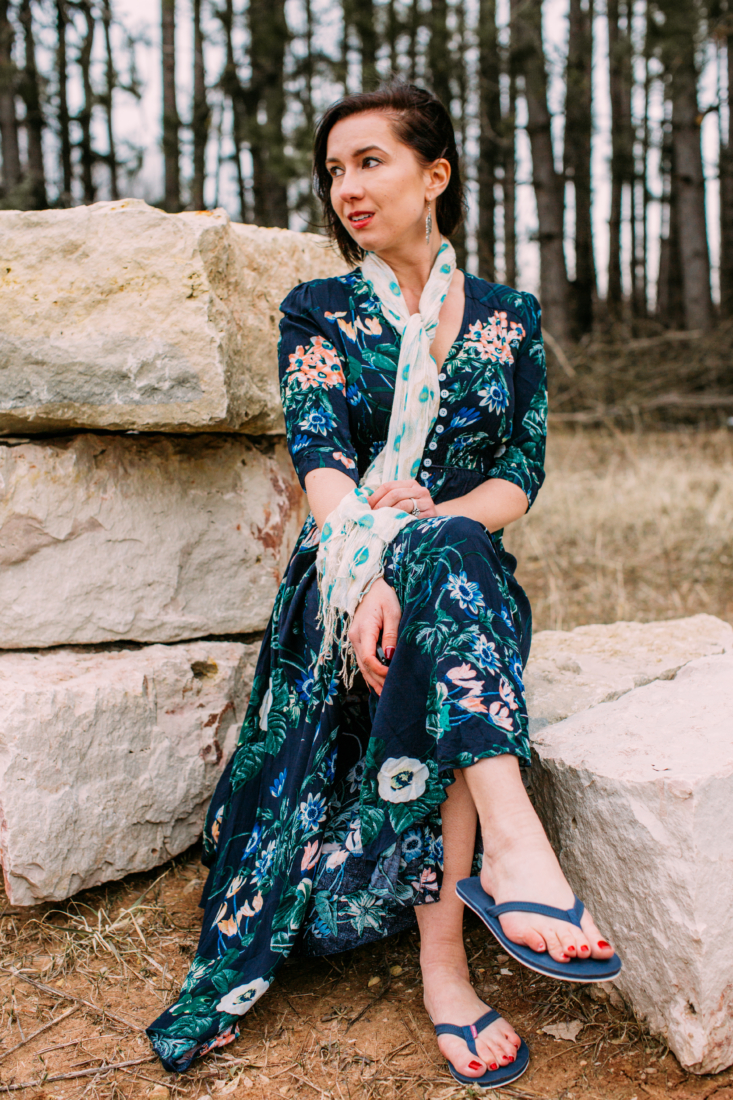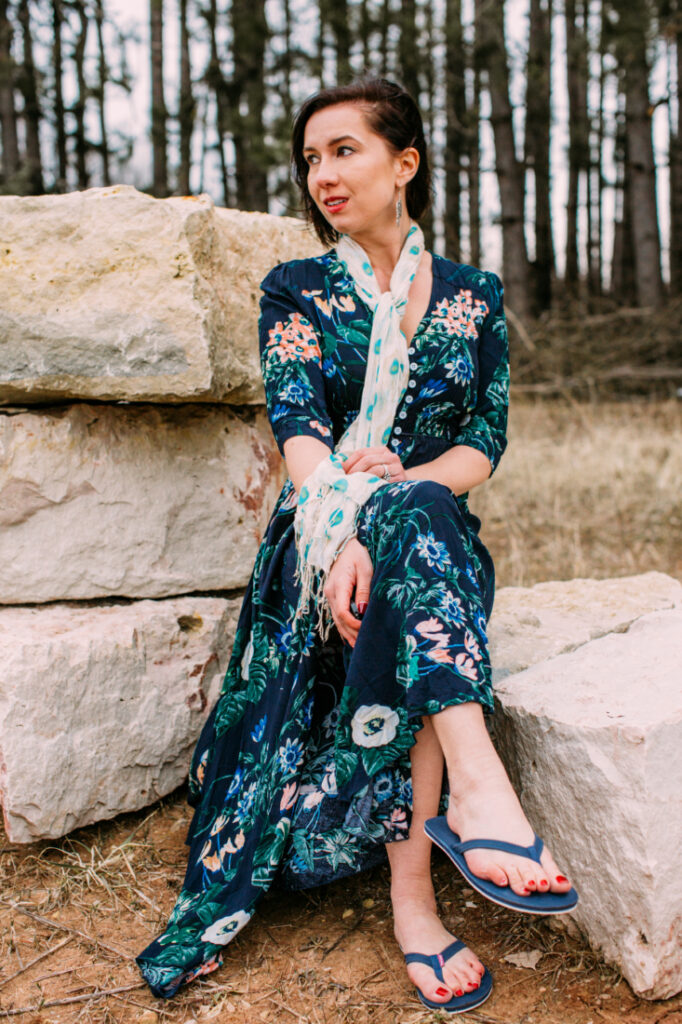 It's a fantastic travel dress because it can work for a variety of occasions, can easily be dressed up or down and it's super breathable – so, I can wear it in the sweltering heat of Cairo or layer it up for a cozy, fall outfit.
I had also wanted to make sure these flip flops from my friends over at Hari Mari were comfy enough to walk around in – and they passed the test! The memory foam and arch support are great! I even put them to the test when I went to the Dead Sea, but I'll save that review for when we get there. For now, suffice to say, they were great for a day of casually strolling through a museum and through a market.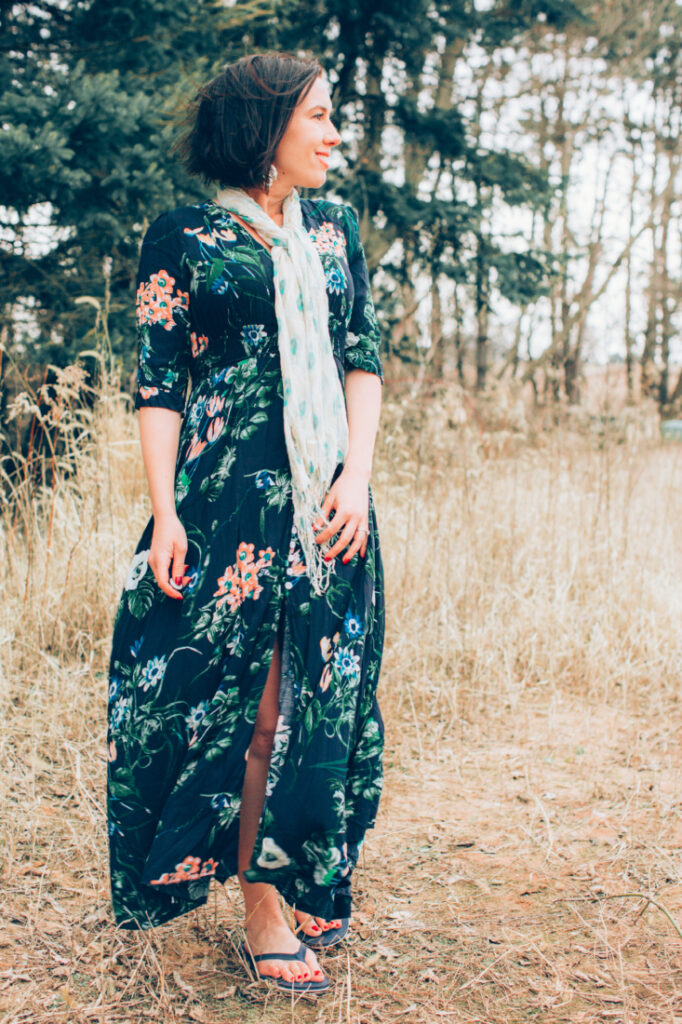 I'm documenting ALL my outfits from Egypt because this was one trip that I thought was a bit tricky to pack for. I, personally, read a TON of blog posts about what to wear and what not to wear in Egypt. And while many were fantastic, I thought there was a bit I could add to what I found – which were two extremes. It seemed it was either folks erring way on the side of caution and wearing long pants and long-sleeved shirts with scarves. To the next extreme of fashion bloggers wearing rompers with their butt cheeks hanging out or halter tops. (Egypt is predominately Muslim, so dressing conservatively is considered good manners.)
*This is my entire guide to what to pack for Egypt as a woman.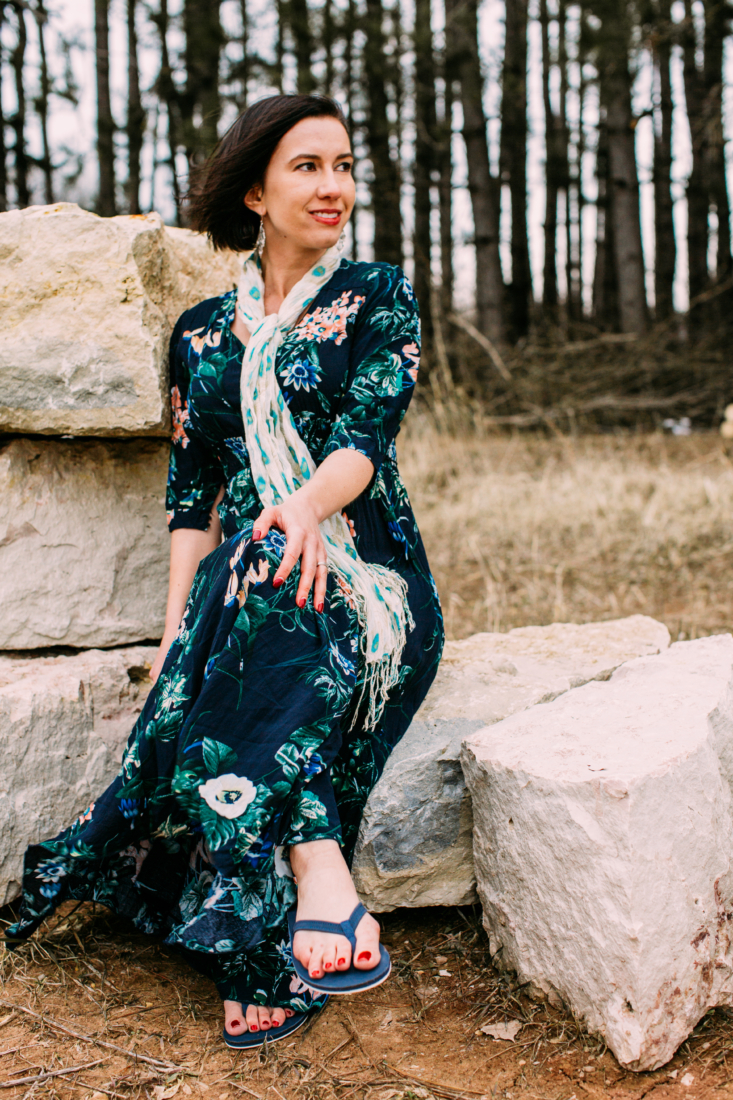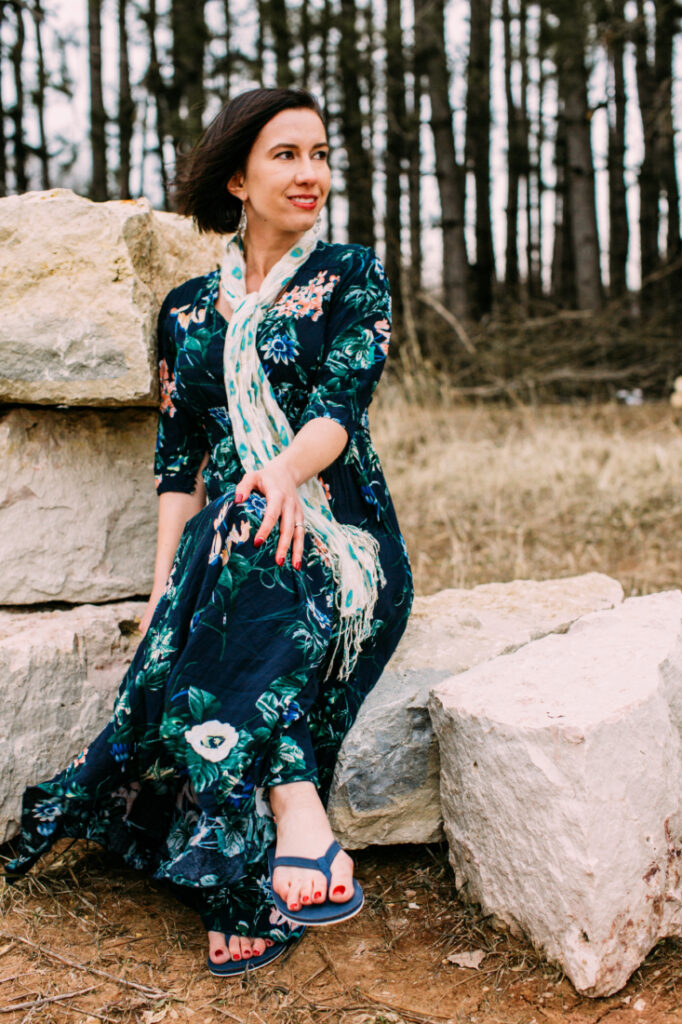 I wanted to dress as conservatively as my wardrobe would allow. So, I wore maxi dresses and scarves (worn as shawls) for most of the trip. I felt perfectly comfortable in this type of outfit. That being said, for a day at the Egyptian Museum in Cairo, you could honestly wear whatever the heck you wanted. It's an area for tourists, so you'll see every type of outfit known to mankind and no one will bat an eye. This is especially true if you're going with a guide.
*Click here to read my post about touring the Egyptian Museum in Cairo.
*See my itinerary for how to spend 7 days in Egypt!
Cairo is an amazing place to visit for history lovers. If you wish to travel to Cairo, you can book your hotel rooms by visiting https://www.hotelsincairo.org/. You will find a list of all hotels according to your budget and requirement.
Is there anything, in particular, you'll be curious to know for my Egypt packing list when I put it together? Let me know in the comments!
Where to find it:
Dress: Amazon
Flip Flops: c/o* Hari Mari
Scarf: Etsy
Earrings: Etsy

*Disclosure: some of these links are affiliate links. Meaning, if you click a link and make a purchase, Have Clothes, Will Travel gets a very small commission at no extra cost to you. Thank you for supporting the brands that make this blog possible! I am also a participant in the Amazon Services LLC Associates Program, an affiliate advertising program designed to provide a means for us to earn fees by linking to Amazon.com and affiliated sites.
*c/o = courtesy of, meaning the company gave me the product to be used on my blog, and I did not pay for it. All opinions are my own, and I am not being compensated for a positive review.