12 Things to Know Before Touring the Egyptian Museum in Cairo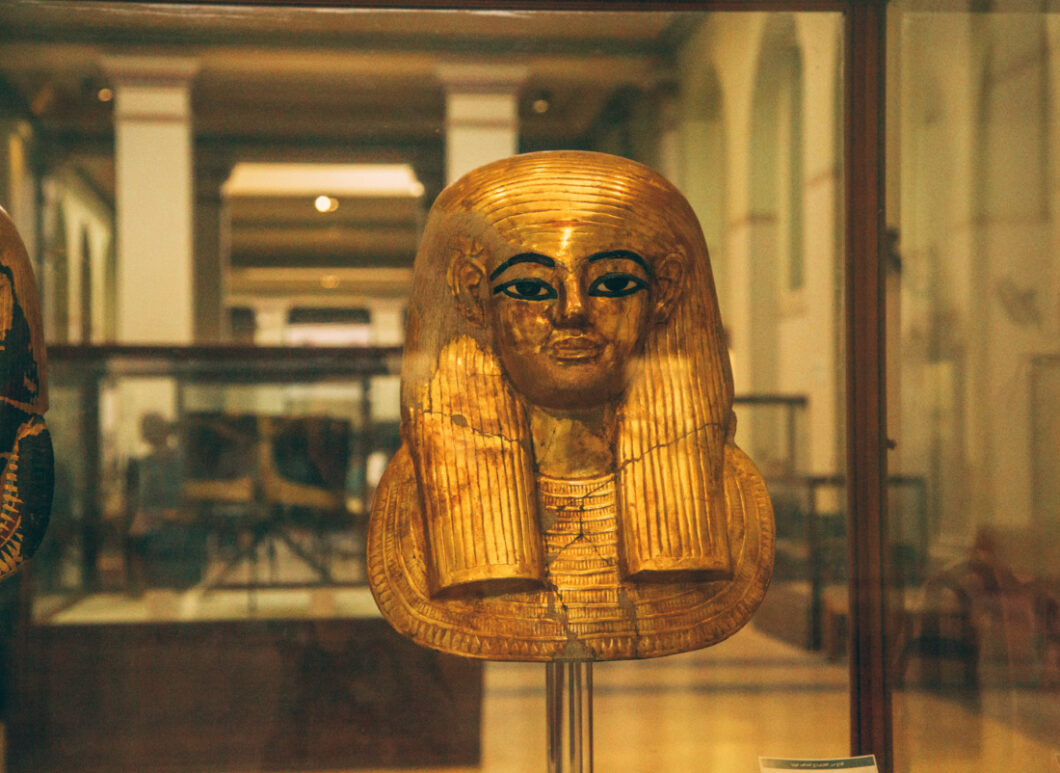 The Egyptian Museum in Cairo (a.k.a. The Museum of Egyptian Antiquities), is a museum I've been dreaming of visiting since I was a little girl. It's home to more than 120,000 artifacts from Ancient Egypt (seriously)! They have so many, they're honestly running out of room.
Visiting this incredible museum is a must for any trip to Egypt. It's located in the city of Cairo with many tours operating daily. (Or you can buy your tickets yourself when you get there. I don't believe they let you purchase online ahead of time yet.)
But, before you go, here are a 12 things to know to prepare you for this grand adventure! Enjoy!
12 Things To Know Before Touring The Egyptian Museum in Cairo
G Adventures is holding a cyber sale where group tour packages are up to $400 off.
Find Tour Packages for The Egyptian Museum in Cairo.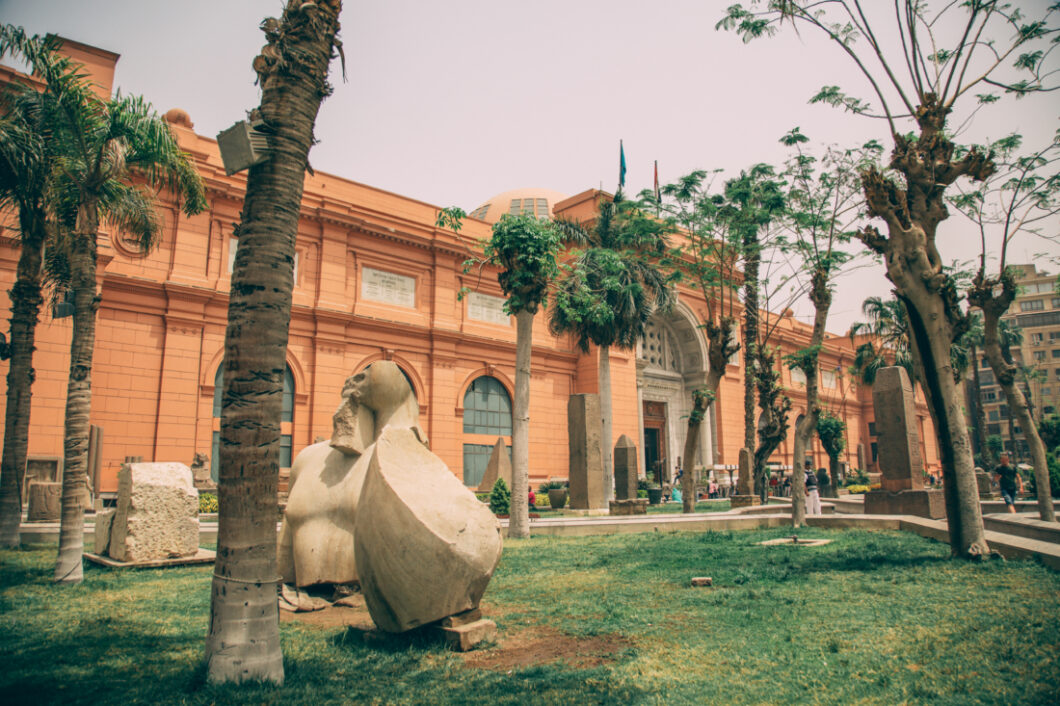 1.) The Museum itself is over 100 years old.
Unfortunately, it's not in the best condition anymore. (There are plans to open a new museum eventually, though. More on that in a second!)
2.) The Egyptian Museum in Cairo is not air-conditioned.
Which is surprising, considering how warm it is in Cairo! Be sure to bring a bottle of water along. We made the mistake of thinking we'd buy one at the cafeteria, and it wasn't open that day, for some reason. (We thought we were going to die!)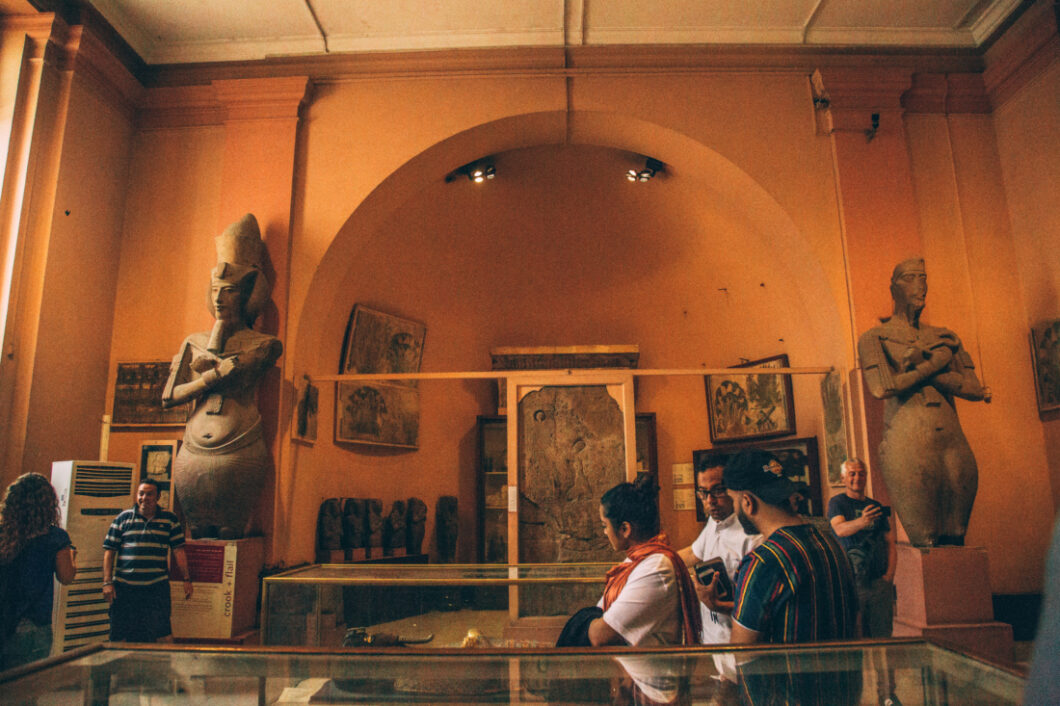 3.) There are more than 120,000 pieces, & it's not very organized.
There are honestly so many pieces they're running out of space! It feels as though a lot of pieces are just dumped into areas and display cases, without much rhyme or reason. It's the first time I've been to such an overflowing museum!
4.) The Egyptian Museum will be crowded, no matter what time of year you go.
We went in May, which is no longer considered peak season…and check out the crowds in the photo below! This place is bonkers!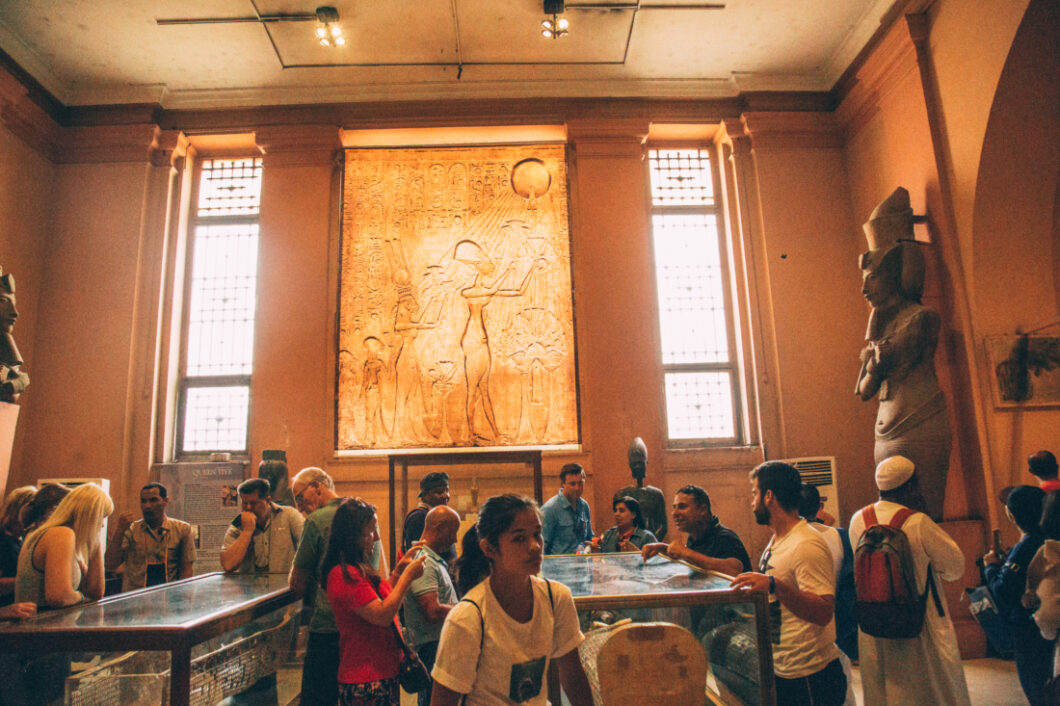 5.) You have to pay extra to take photos with a camera.
If you have a digital camera, you will have to buy a photography ticket for 50 LE if you want to take photos inside the museum. (You will definitely be asked to present your ticket if they see you using a camera.) This, however, does not apply to cell phones! So, if you're just using your cellphone to photograph, there's no need to buy this extra ticket.
6.) The Royal Mummies Hall is also an extra 150 LE to enter. (No photos allowed!)
In my opinion, it's worth visiting this room. I've heard some people remark "why would you want to see a bunch of dusty mummies?" However, I think this was the most impressive part of the museum! You can actually see people who had ruled Ancient Egypt 3,000 years ago! It's mind-boggling. Some have perfectly preserved hair, and you can see their manicured fingernails. It's incredible. You can even see Ramesses II in here (he's regarded as the greatest and most powerful pharaoh in history…he's also VERY well preserved.)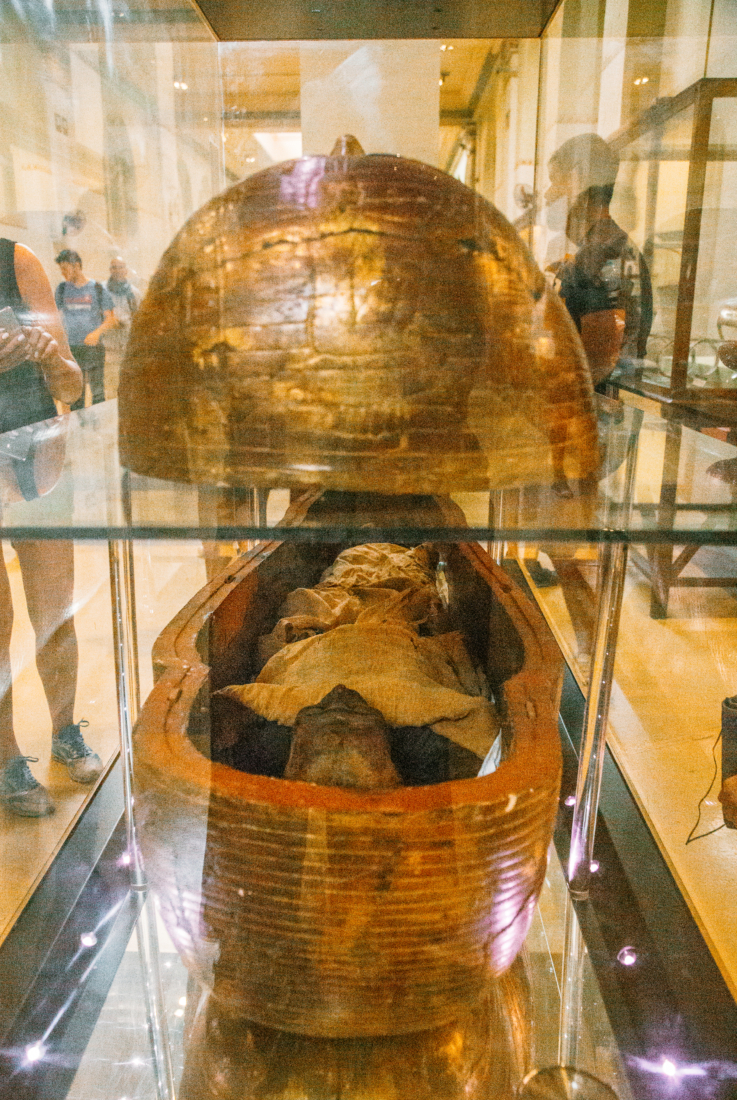 7.) There are still mummies outside of the mummies hall, though!
If you're unsure of whether you want to go inside the mummy hall (but hey, that part IS air-conditioned), there are mummies outside of it. Yuya and Tuya, who were Egyptian nobles, are outside this hall. They both still of their blonde hair too.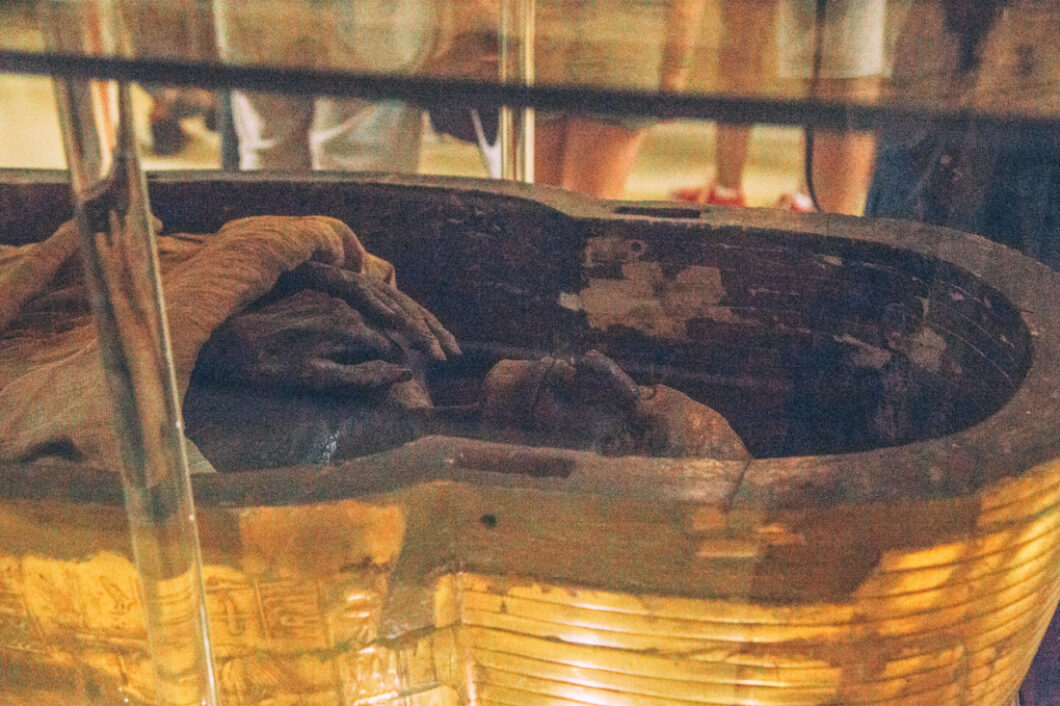 8.) King Tut's treasures are here, but his mummy is still in the Valley of the Kings.
The highlight of the museum is arguably King Tut's treasures. You can see everything from his sandals to a mannequin he draped his jewelry on in the morning (I thought that was super interesting), to his throne and canopic jars. Oh, and of course, his famous burial mask…which weighs nearly 25 pounds and is solid gold. His mask is in a separate room (no extra fee to enter here), where no photos are allowed.
However, his mummy is still in his tomb in the Valley of the Kings. You can pay an extra fee to see it when you visit that part of Egypt.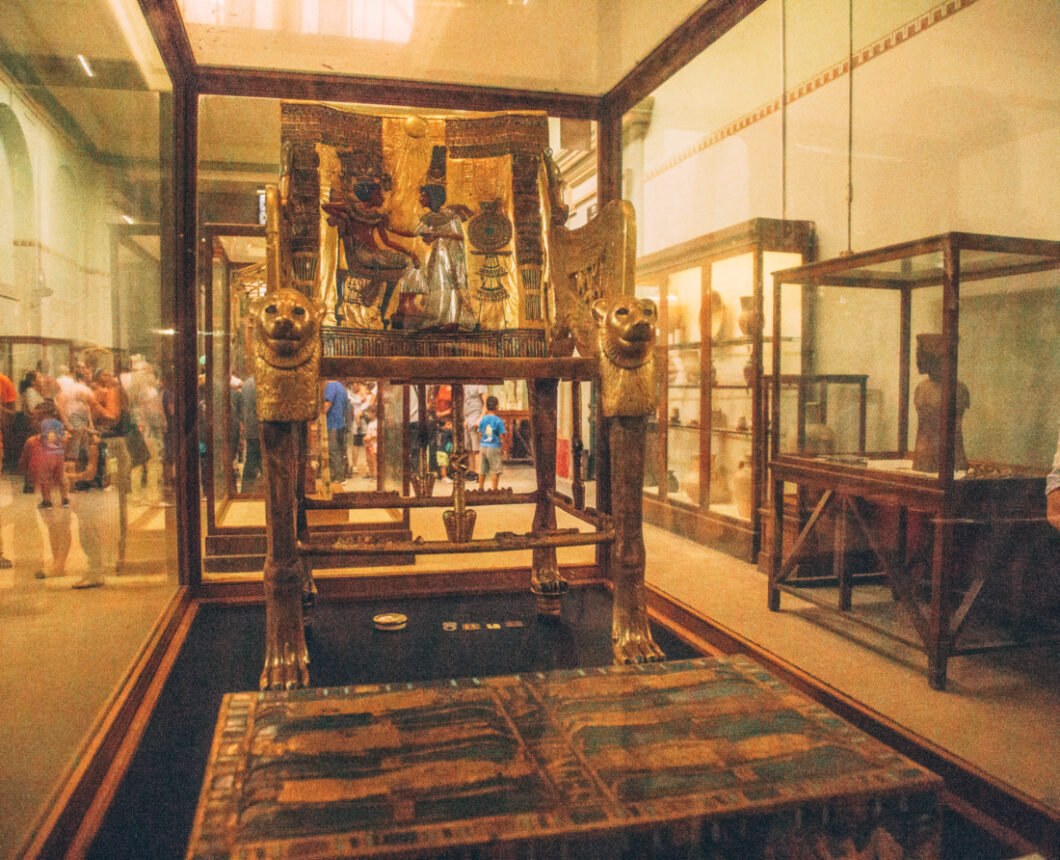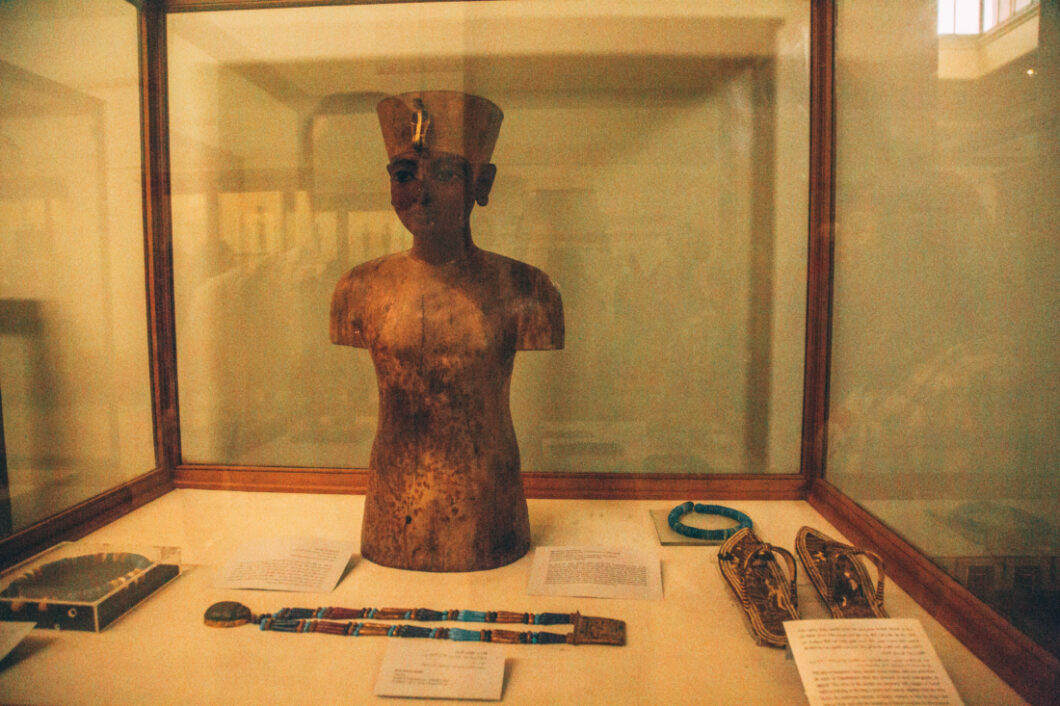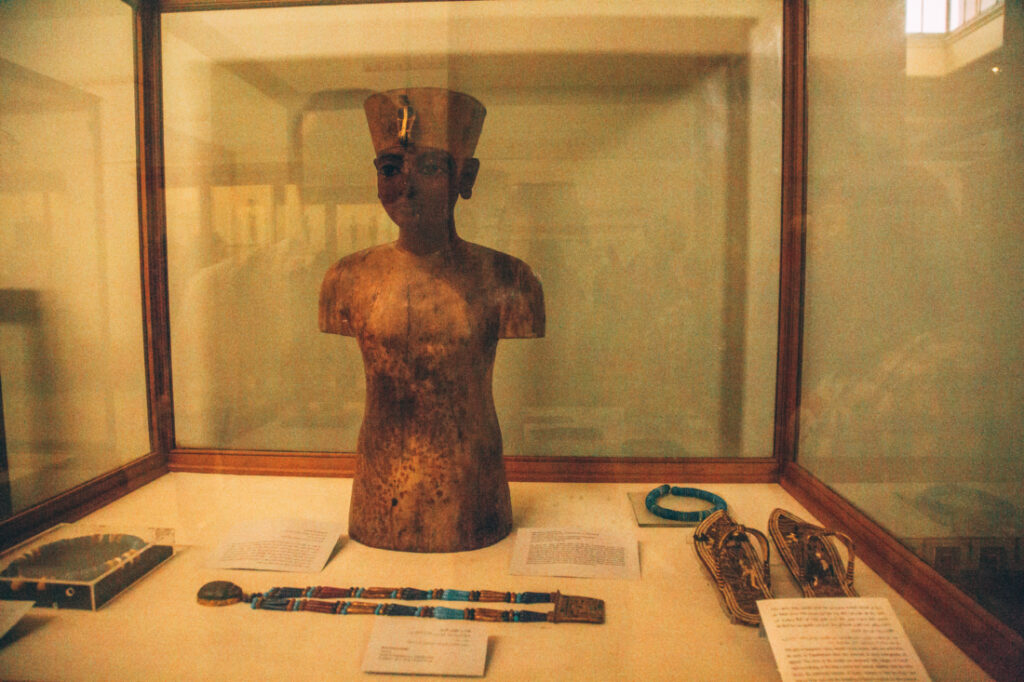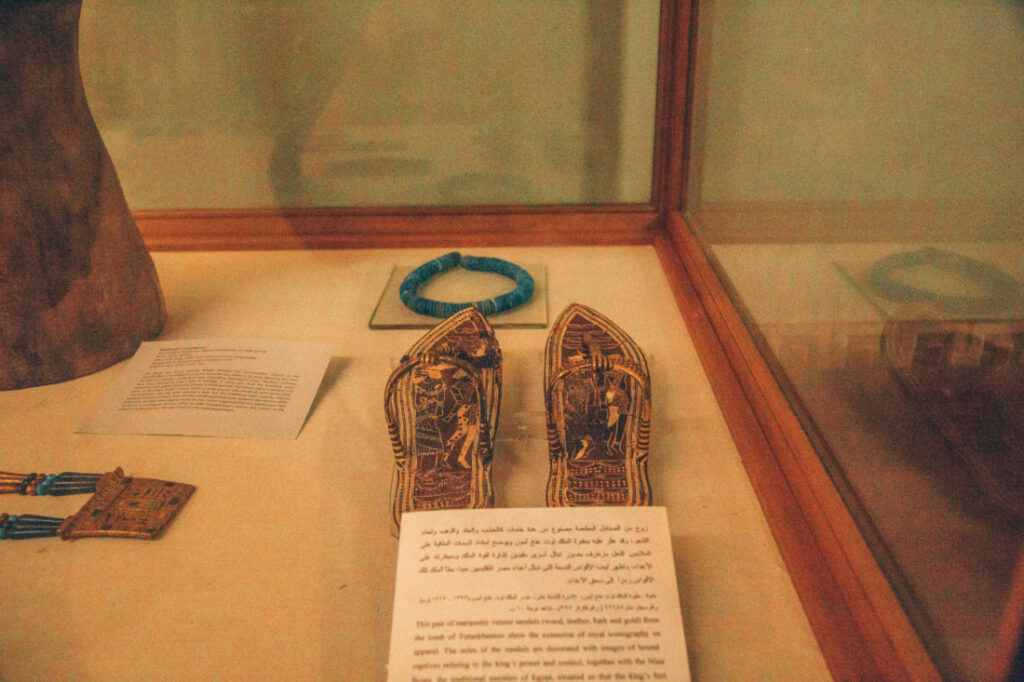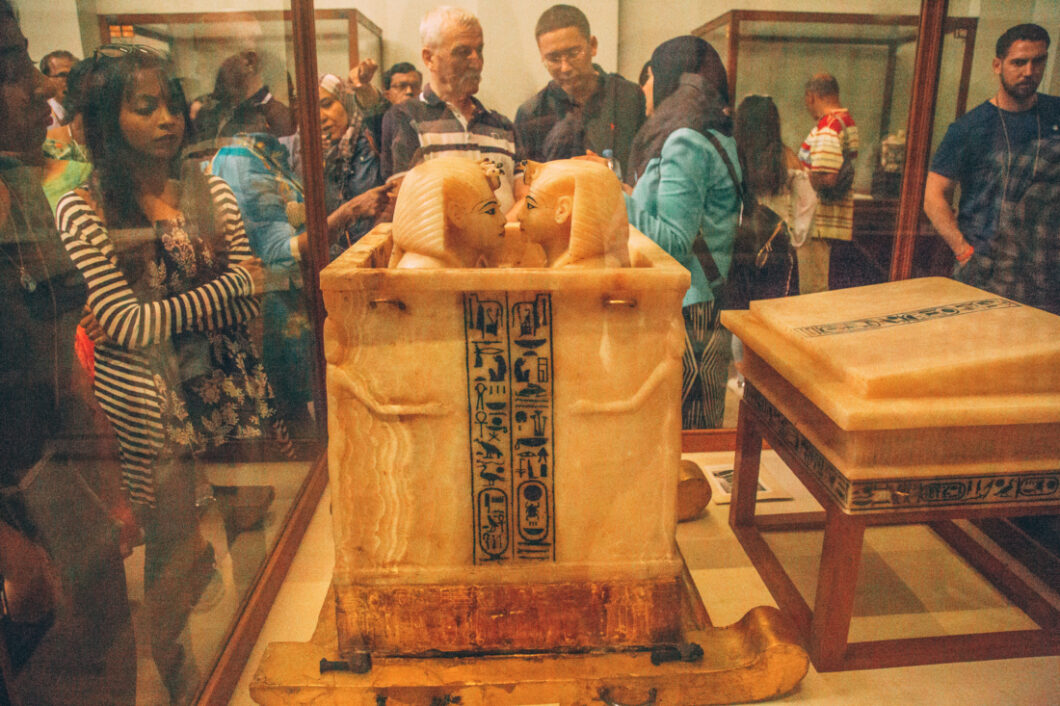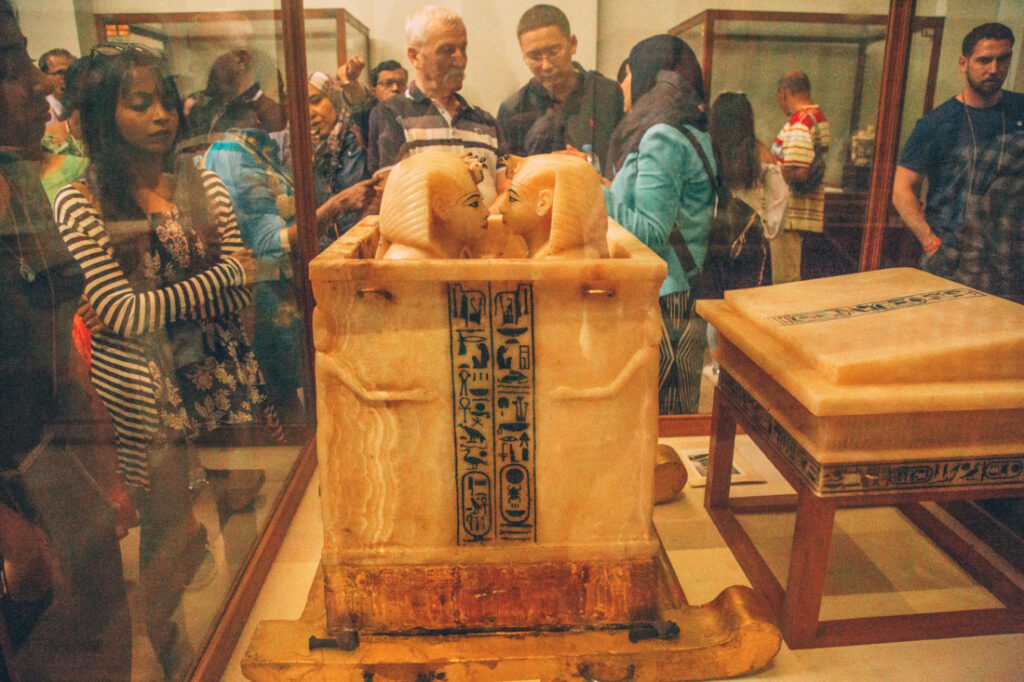 9.) Take at least 3 hours (minimum) to tour the Egyptian Museum. However, you could easily spend days here!
As with any museum, you could easily spend days here and not see everything! However, to see the highlights, it'll take around 3 hours.
10.) Many of the artifacts are already being packed up and moved to the new "Grand Egyptian Museum."
There is a new museum being built! It's called the "Grand Egyptian Museum," and it's right next to the pyramids. It was supposed to have opened in 2018, but it sounds like it's more likely it won't be open until 2020 or 2021 (there is no set date when it will be opened yet). When we visited a couple weeks ago, we could already see some artifacts were beginning to get wrapped and packed to head over to the new museum. So, if you visit before the new museum opens, you may not get to see every single artifact anyways.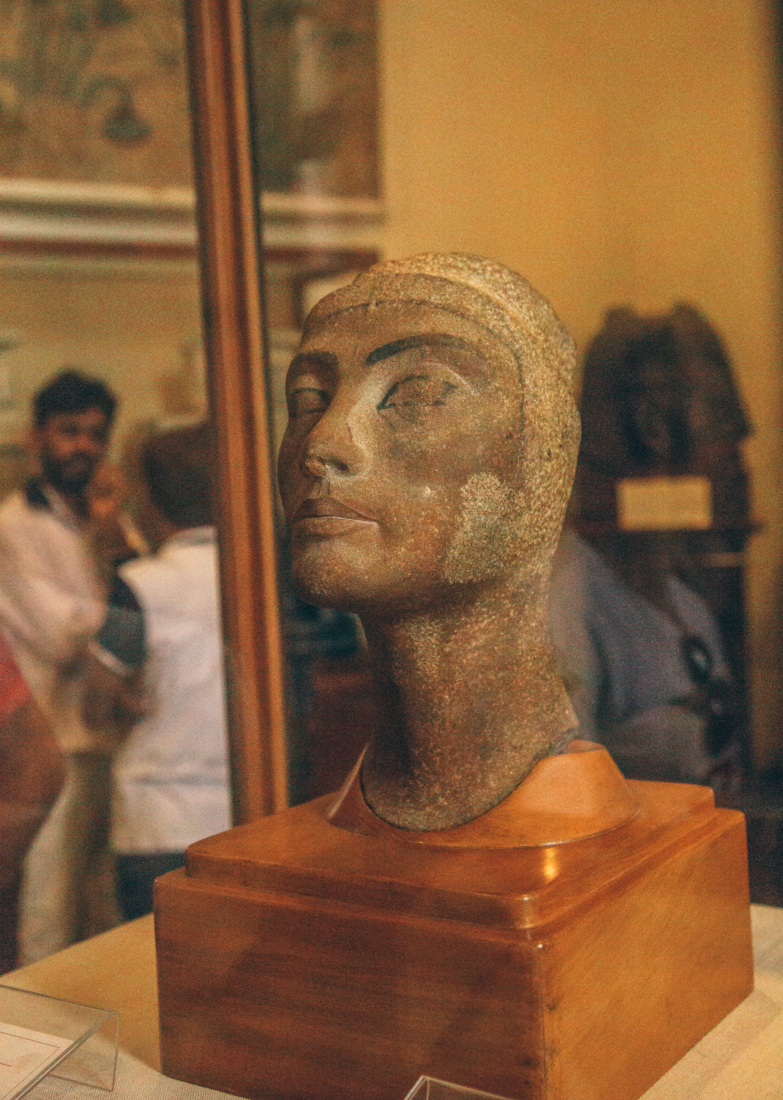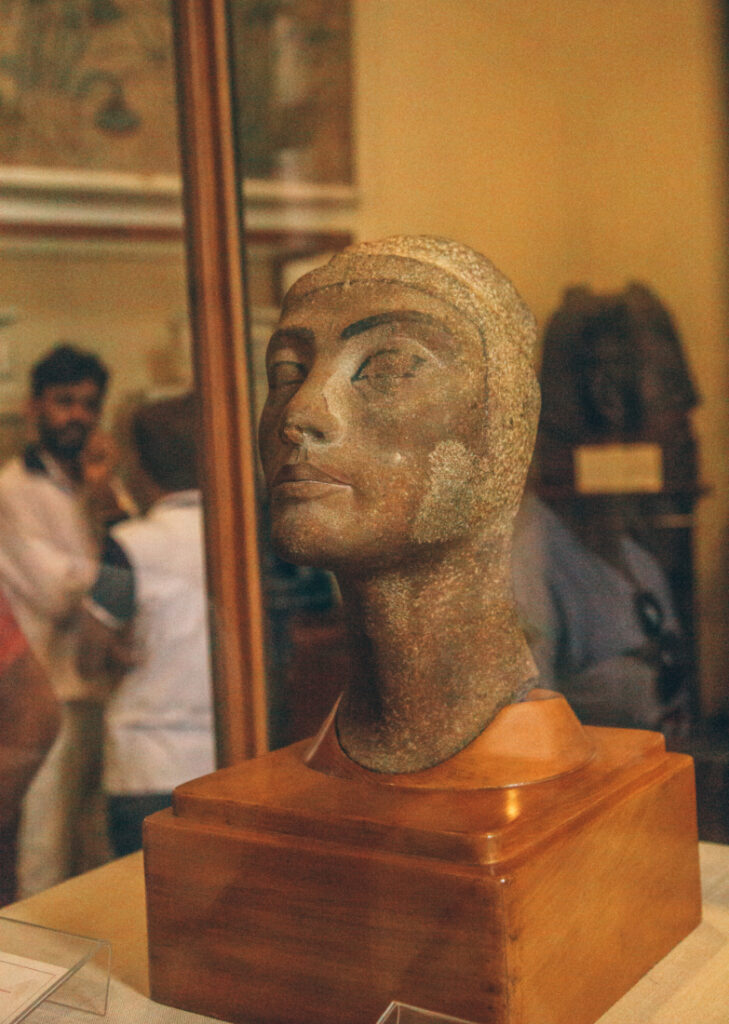 11.) Head to the Khan El Khalili Bazaar after & make a day of it!
The Khan El Khalili Bazaar is a famous market in Cairo and it's not a far drive from the museum. Many tours will take you there after, and it's worth at least walking through. (Many guides will advise you not to buy from here, though, as they are very overpriced.) It's also worth noting that many tours will have you do all of this + visit the pyramids. You can really cram a lot into one day!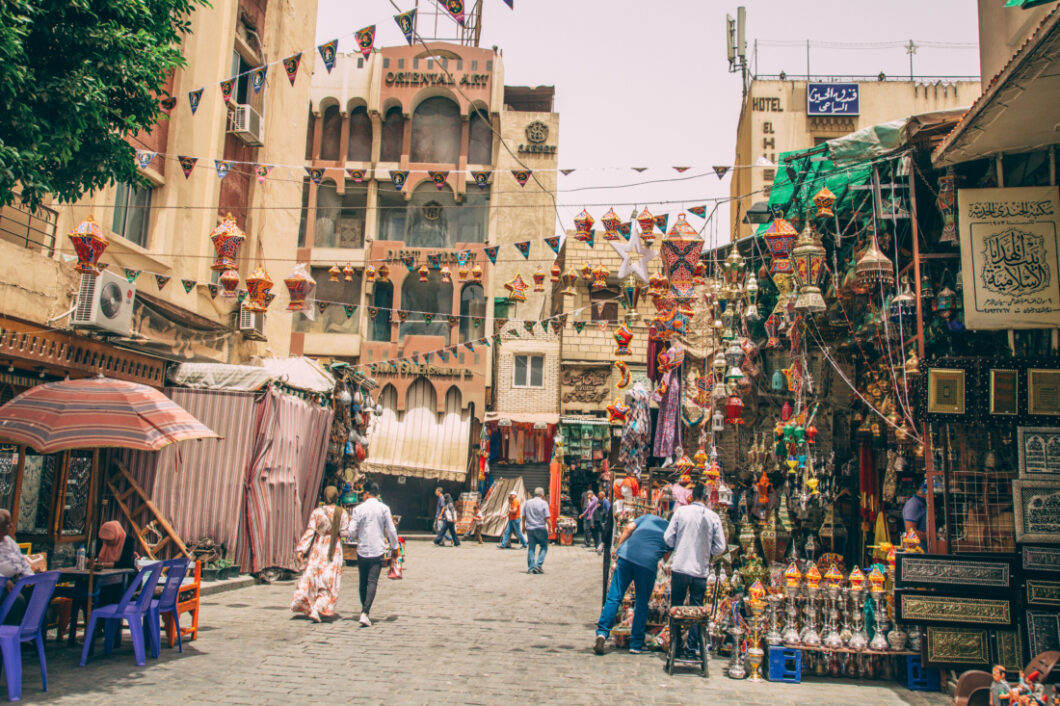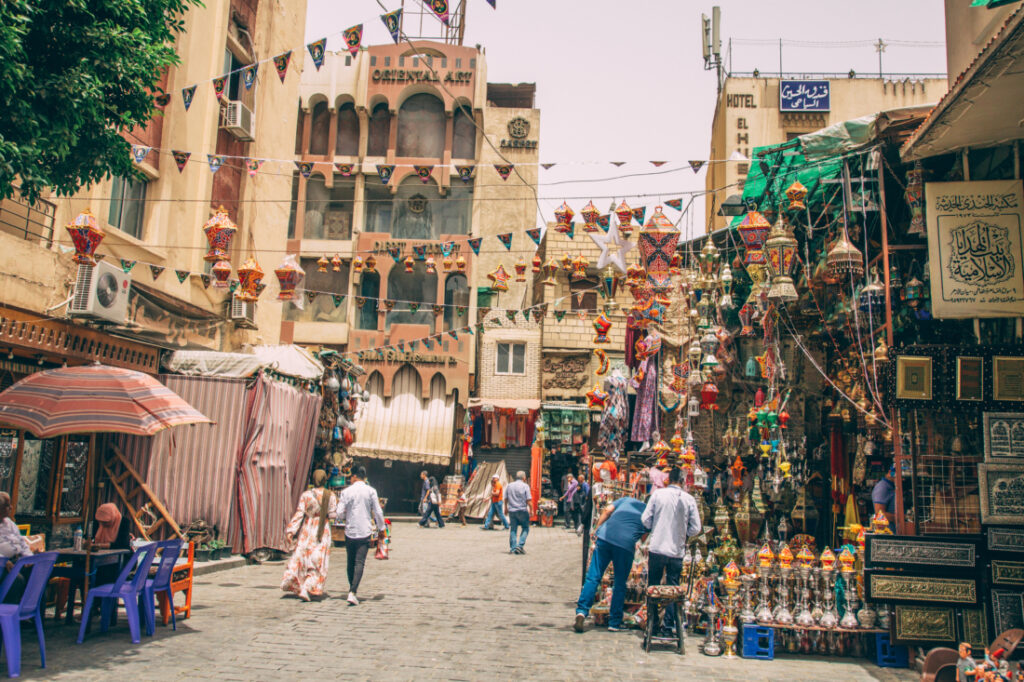 12.) If possible, visit the Egyptian Museum after you explore Valley of the Kings.
We did not do this, and I know not all itineraries will allow you to do this (it's not the end of the world)! However, if you have the option, touring the Valley of the Kings first will really bring the museum to life, in my opinion. We had gone on a 4-day cruise down the Nile and stopped at various sites along the way. (It was AMAZING.) However, I wished I could go back to the museum after seeing the temples of the Ancient Egyptians, where they were buried, etc.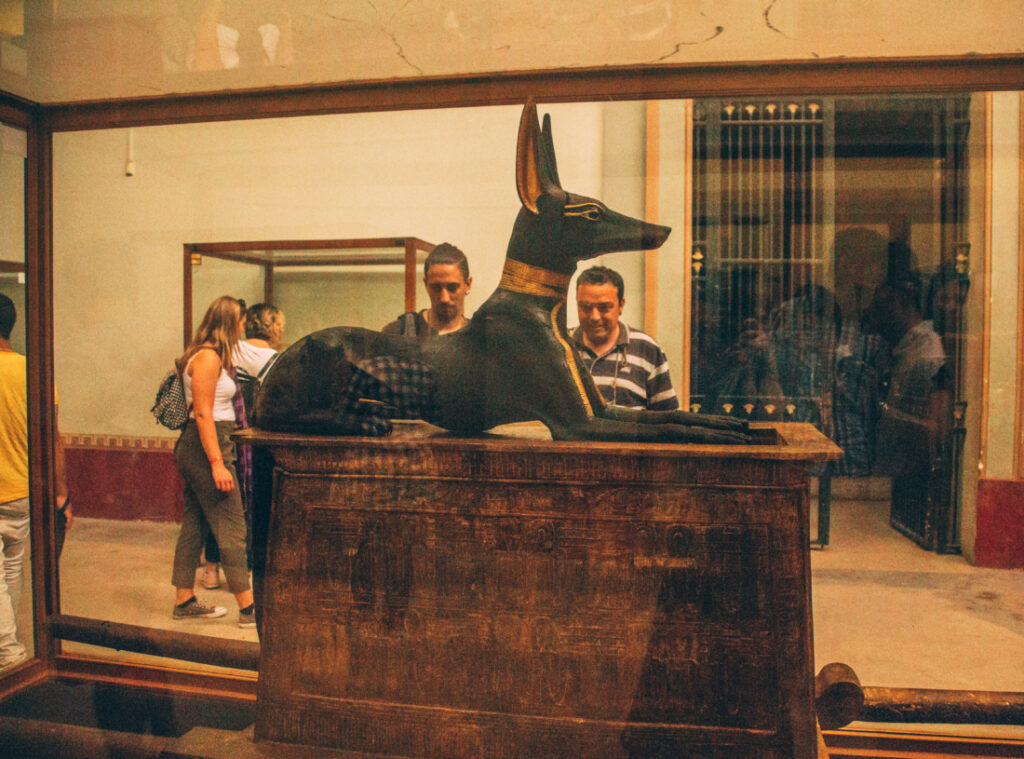 Thoughts on Taking a Tour of The Egyptian Museum…
A tour can be a great way to see the museum in a limited amount of time, as your guide will know exactly where to go, so you don't miss the most important artifacts in the museum.
I highly recommend this affordable and popular Egyptian Museum tour!
My husband and I had taken a private tour through Memphis Tours, and unfortunately, this was not a very good tour, and I wouldn't recommend it. Our guide was just kind of "meh." And she was rushing us through the museum, despite it just being the 2 of us on the tour! I was also having some issues with my camera, and she wouldn't stop to let me get it figured out. It was a very odd experience. (However, we used Memphis Tours for other parts of our trip, and they were PHENOMENAL. So, this wasn't the norm for them.)
That being said, if you have time and aren't a fan of guides, there's no reason you couldn't tour the museum by yourself. Many of the signs are translated and the museum does offer audio guides.
Where to Stay in Cairo
We stayed at the Marriott Mena House, and had a phenomenal time there! I posted a full review of our stay at the Marriott Mena House, including tons of photos.
Read Next: What I Wore to the Egyptian Museum in Cairo
Read Next: My 7-Day Egyptian Itinerary
Browse all posts from my Egypt trip!
If you have any questions about visiting the Egyptian Museum, please let me know in the comments!
G Adventures is holding a cyber sale where group tour packages are up to $400 off. You can find all of their tour packages for Egypt here.
This article is now available as a mobile app. Go to GPSmyCity to download the app for GPS-assisted travel directions to the attractions featured in this article.
Photo Gallery: The Egyptian Museum & Khan El Khalili Bazaar in Cairo, Egypt
Please enjoy more photos from the museum and the bazaar below.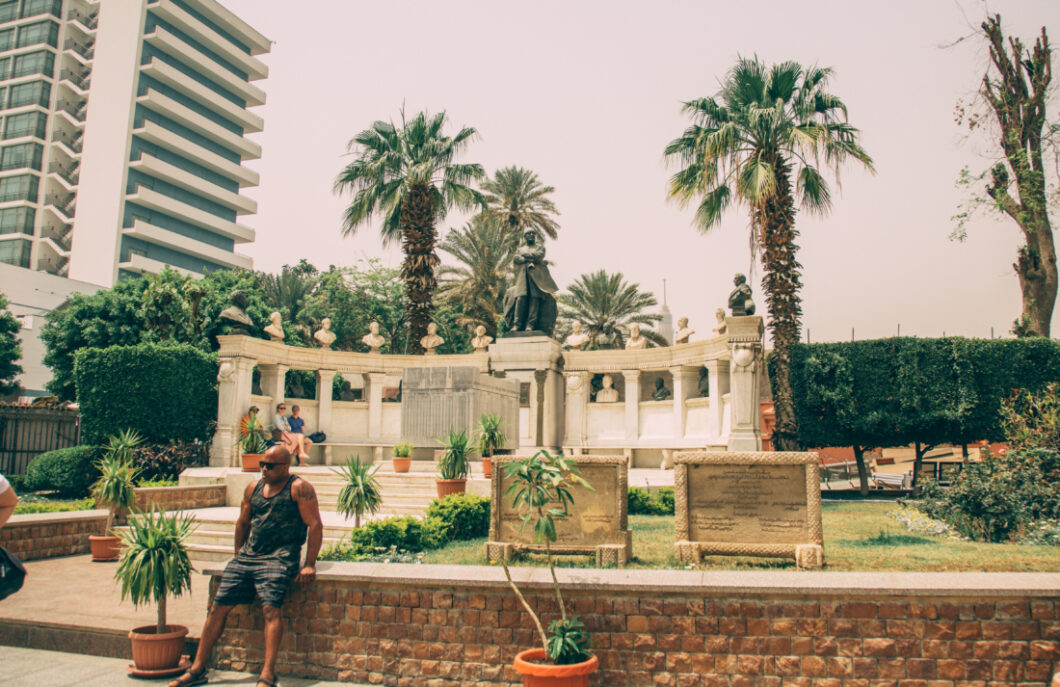 Khan El Khalili Bazaar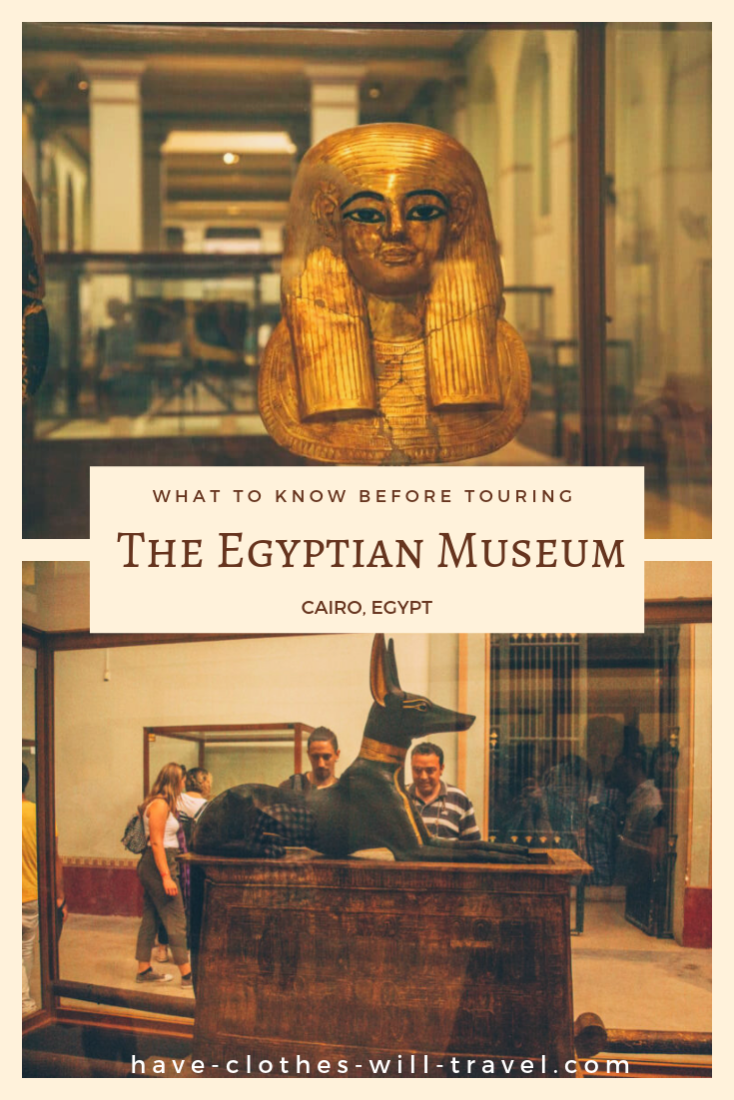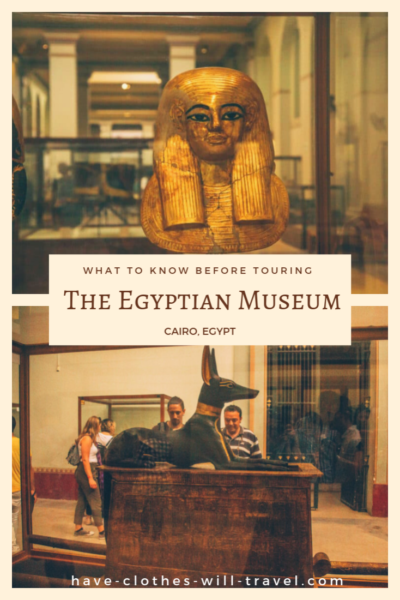 *Disclosure: some of these links are affiliate links. Meaning, if you click a link and make a purchase, Have Clothes, Will Travel gets a very small commission at no extra cost to you. Thank you for supporting the brands that make this blog possible! I am also a participant in the Amazon Services LLC Associates Program, an affiliate advertising program designed to provide a means for us to earn fees by linking to Amazon.com and affiliated sites.