11 Things to Know Before Going to the Valley of the Kings in Egypt
If you're starting to plan your trip to Egypt, (or just love Ancient Egyptian history) you've likely heard about the Valley of the Kings. This is where for nearly 500 years (from the 16th to 11th century BC) the tombs for the pharaohs and nobles were made. They are all located underground in this valley so they would be hidden from looters. (A pyramid is a pretty big target for a looter, and they knew that by this period.)
And now, you can tour them! I know, I know, touring tombs sounds kind of icky, but I swear – it's an incredible place to visit! Some of the hieroglyphics and colors are so well-preserved, it's mind-boggling.
11 Things to Know Before Going to the Valley of the Kings in Egypt
1.) There are 63 tombs (that we know of) inside the Valley of the Kings. However, only a handful of them are open to the public (and they rotate which are open). This is due to renovations happening to certain tombs, and also to prevent damage to the tombs.
2.) You don't simply "pay an entrance fee" and then get to wander. There are different fees for everything. Some tombs are included in a flat rate fee (however, once you pay the flat rate fee, you get to choose 3 tombs to visit). Some tombs cost extra (such as King Tut and Seti I.) There's also an extra fee if you want to take the little train up to the entrance (which I totally recommend doing – it's a long walk and it's super hot).
3.) You have to pay extra for photography as well. If you don't, they'll ask you to leave your camera at the entrance (which seems sketchy to me). So, either don't bring your camera or pay the fee. (It was 300 LE to photograph 3 tombs when we visited in May 2019. Also, you only get to photograph 3 tombs, and this needs to be purchased ahead of time at the visitors' ticket kiosk.) You also have to pay the fee if you want to photograph using your phone. (And if not, be sure to leave your phone in your bag or pocket!)
NOTE – You can't take photos inside Seti I or King Tut's tomb even if you pay the fee, though. (And please don't be THAT person who just wants to sneak a pic. I saw this happening in King Tut's tomb, and the guards were then bribed. Don't be that person! Don't encourage people to break these rules, pretty please. Let's all be good tourists. )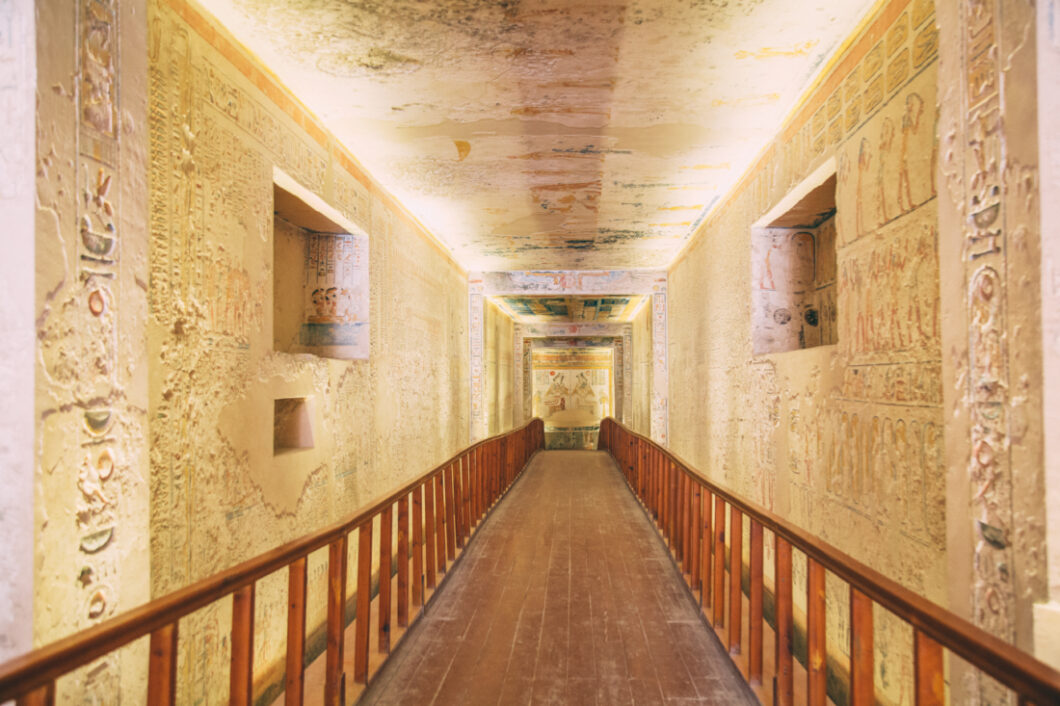 4.) It's going to be HOT. Did I mention Luxor is hotter than hell? Yeah, it's terrible. Be sure to dress appropriately (I have a whole post filled with tips for how to dress for the heat in Luxor), bring a couple bottles of water and LOTS of sunscreen.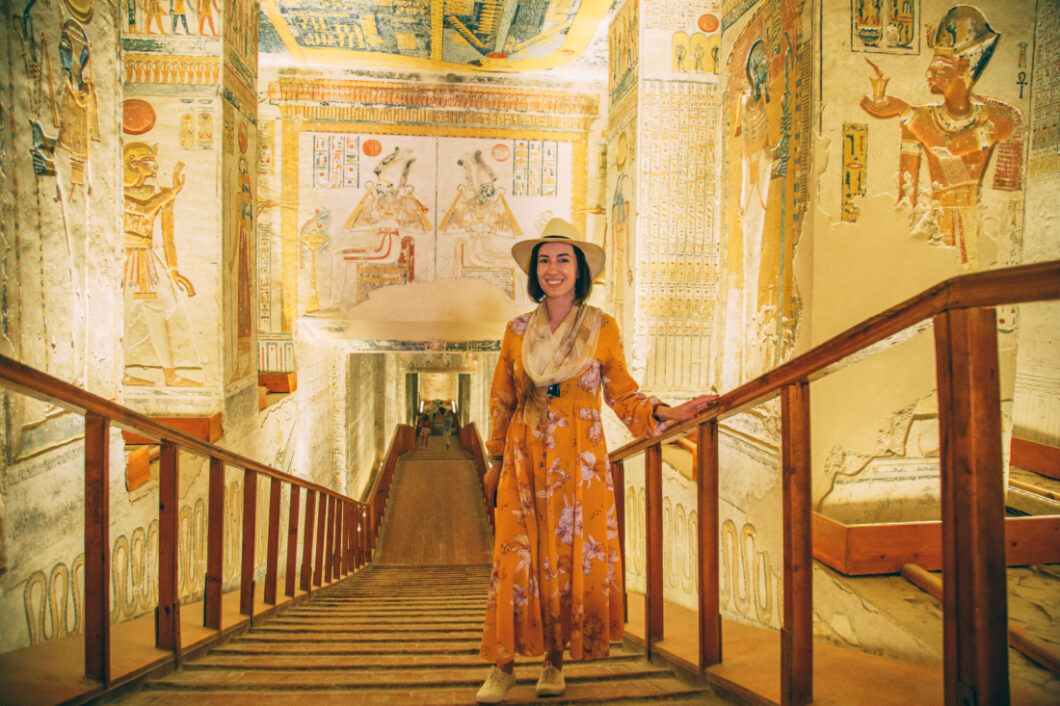 5.) Be sure to see the tomb of Ramses V! If it's open, I highly recommend visiting this tomb. It's very well-preserved and hardly anyone was going inside it for some reason. (Of course, prepare yourself, it just might not be open on the day you get there. Don't get your heart too set on seeing certain tombs.) This tomb does require an extra ticket, though.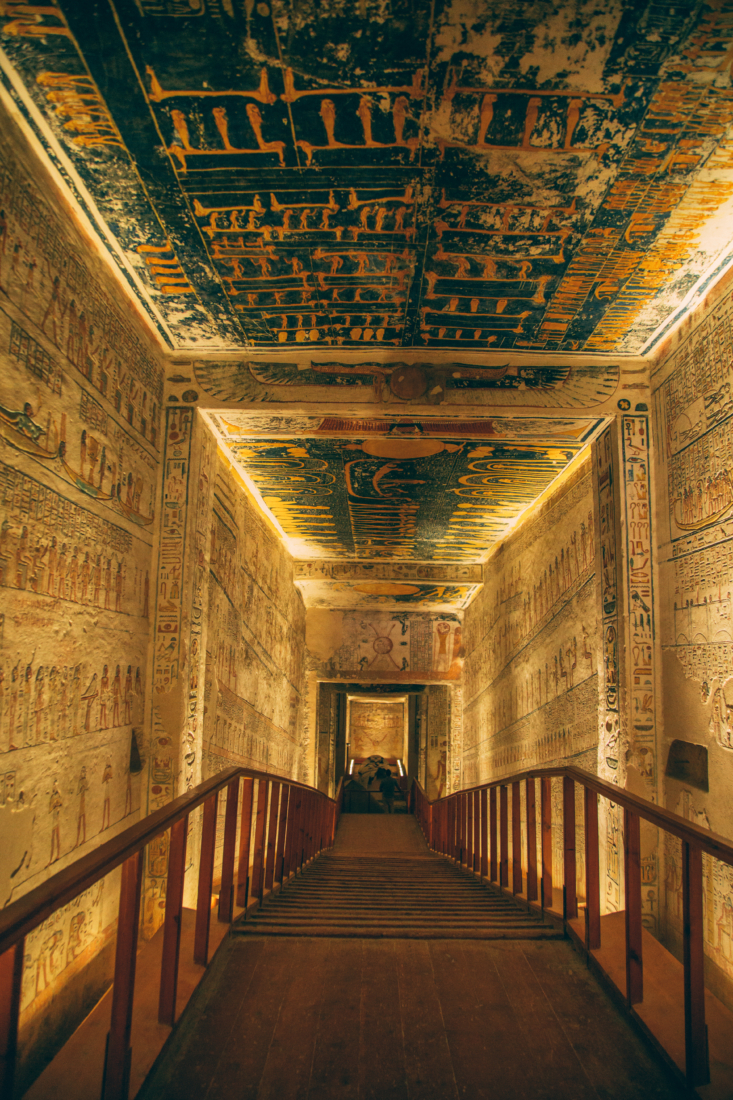 Photo Gallery: Inside King Ramses V's Tomb in the Valley of the Kings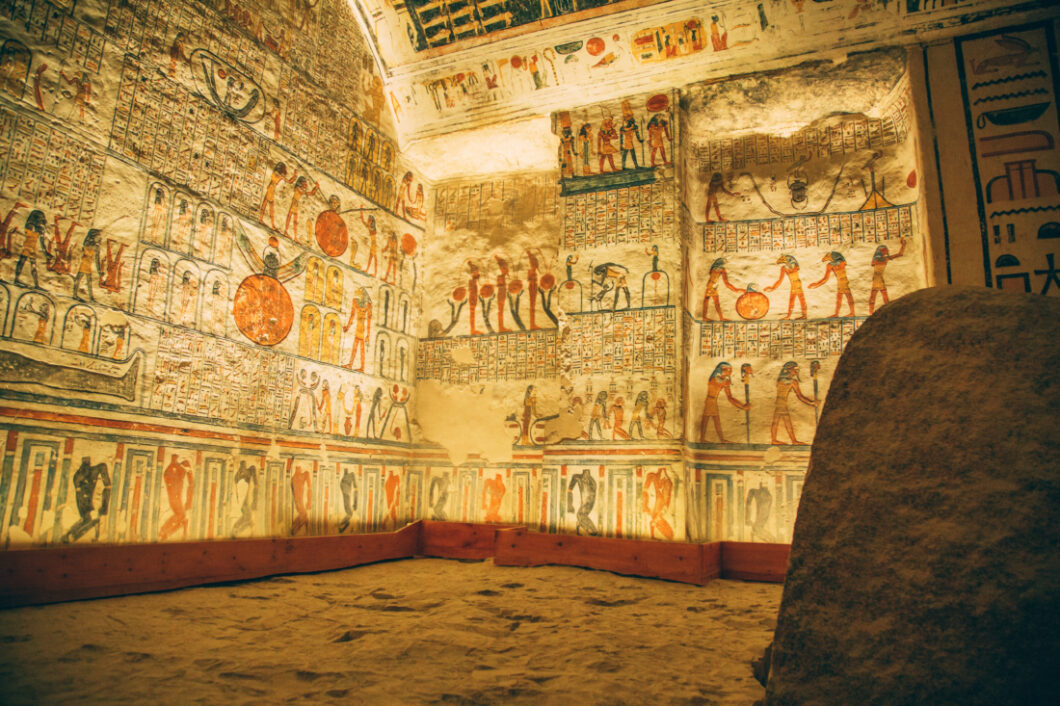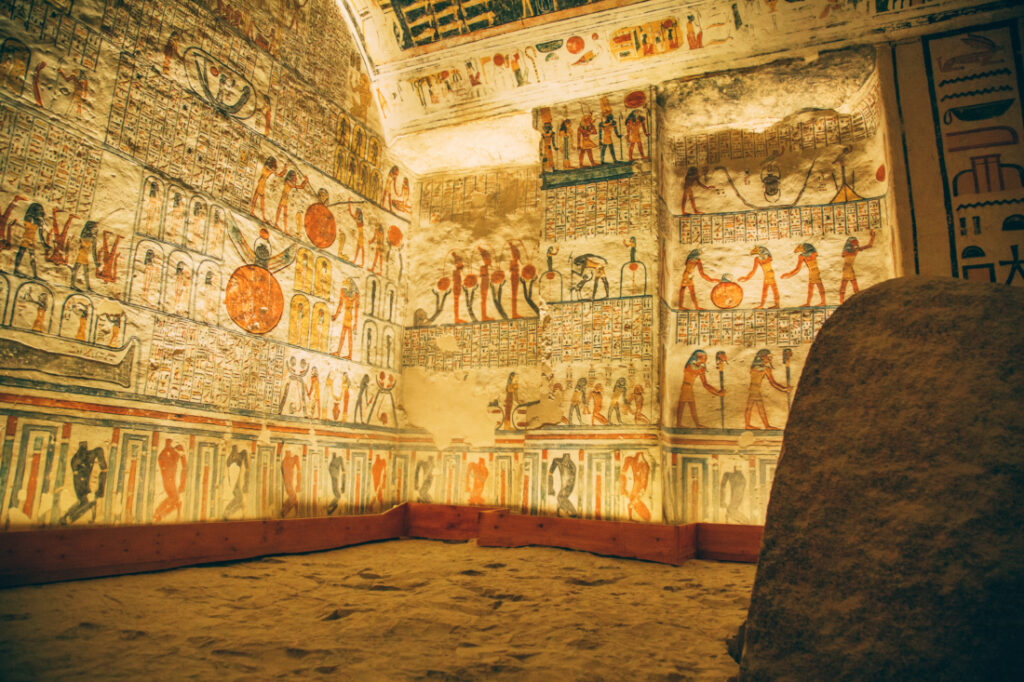 6.) King Tut's tomb really only has his mummy in it and a pretty mural on the wall. All of his treasures are located in the museum in Cairo. We did go inside. It's crazy to be able to see the famous King Tut with your own eyes, but beyond that, there isn't much to see inside this tomb. (And, again, no photos inside and there is an extra ticket to purchase if you want to see inside!)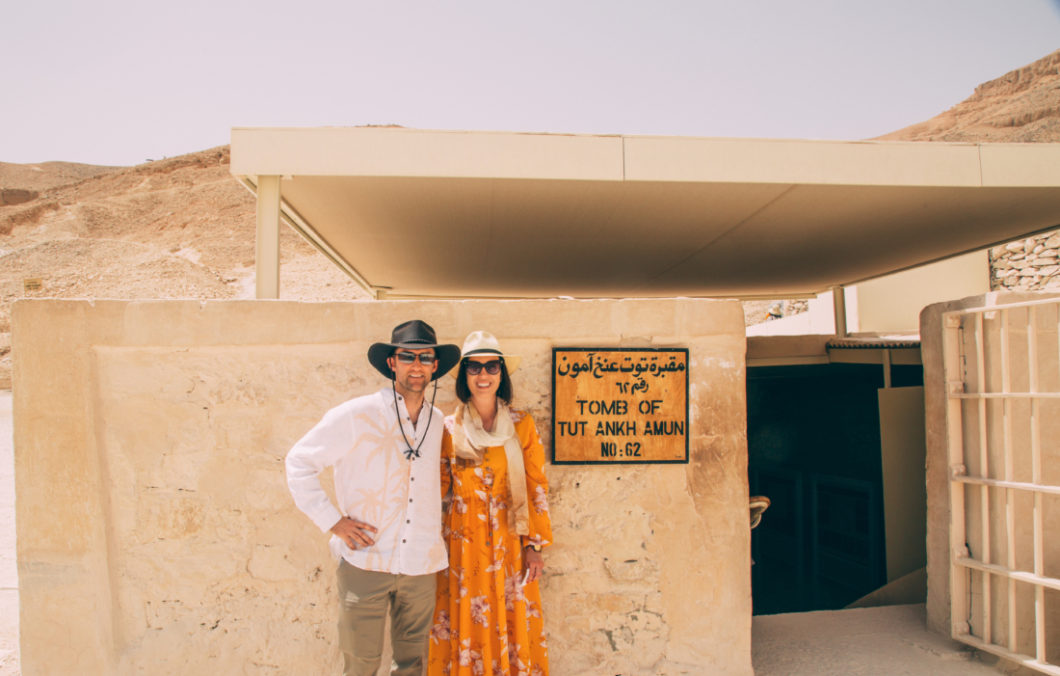 7.) Be sure to visit the Temple of Hatshepsut. The Temple of Hatshepsut is on your way to the Valley of the Kings from Luxor. It is AMAZING, as is the ruler – Queen Hatshepsut. She was a badass lady pharaoh who is widely accepted as one of the most successful pharaohs among Egyptologists.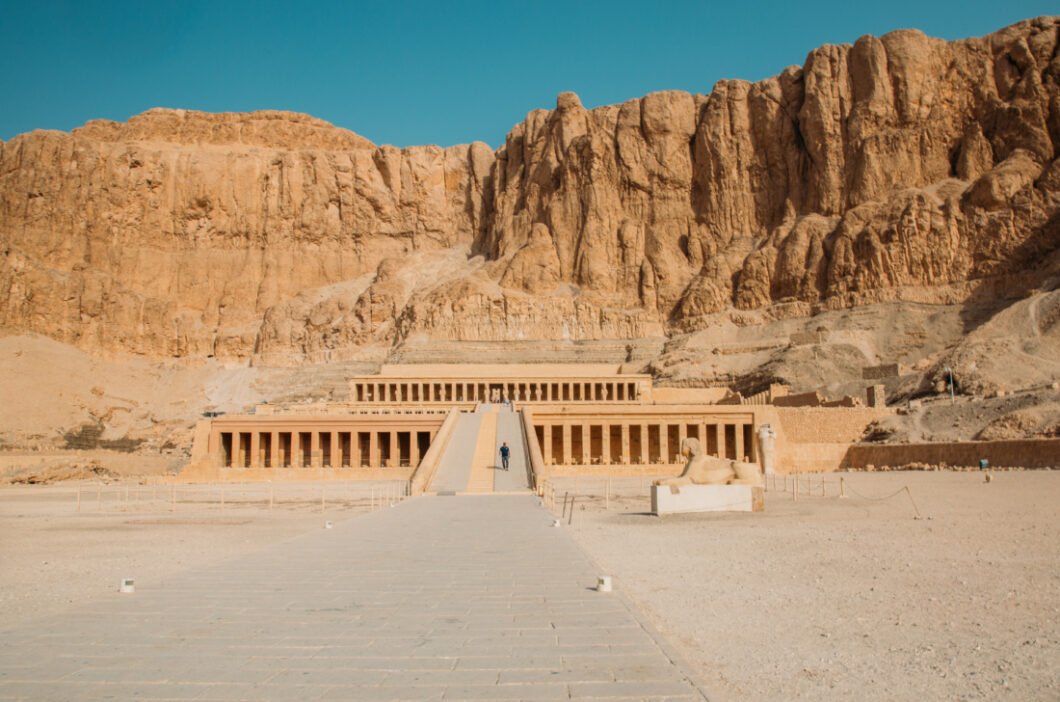 Photo Gallery: The Temple of Hatshepsut Outside the Valley of the Kings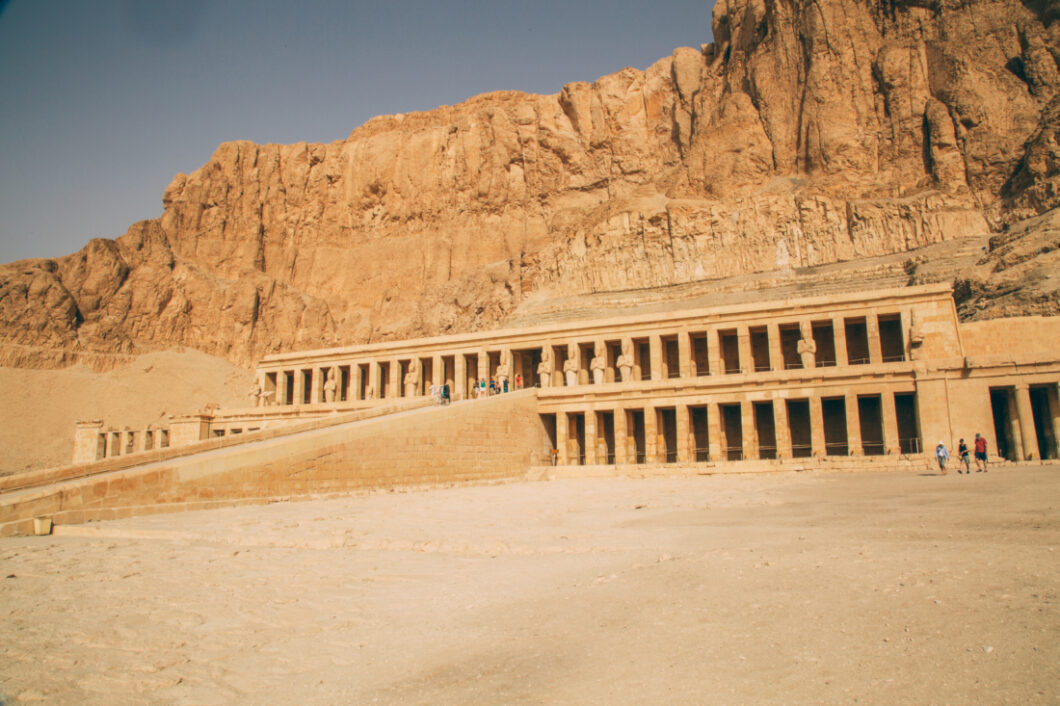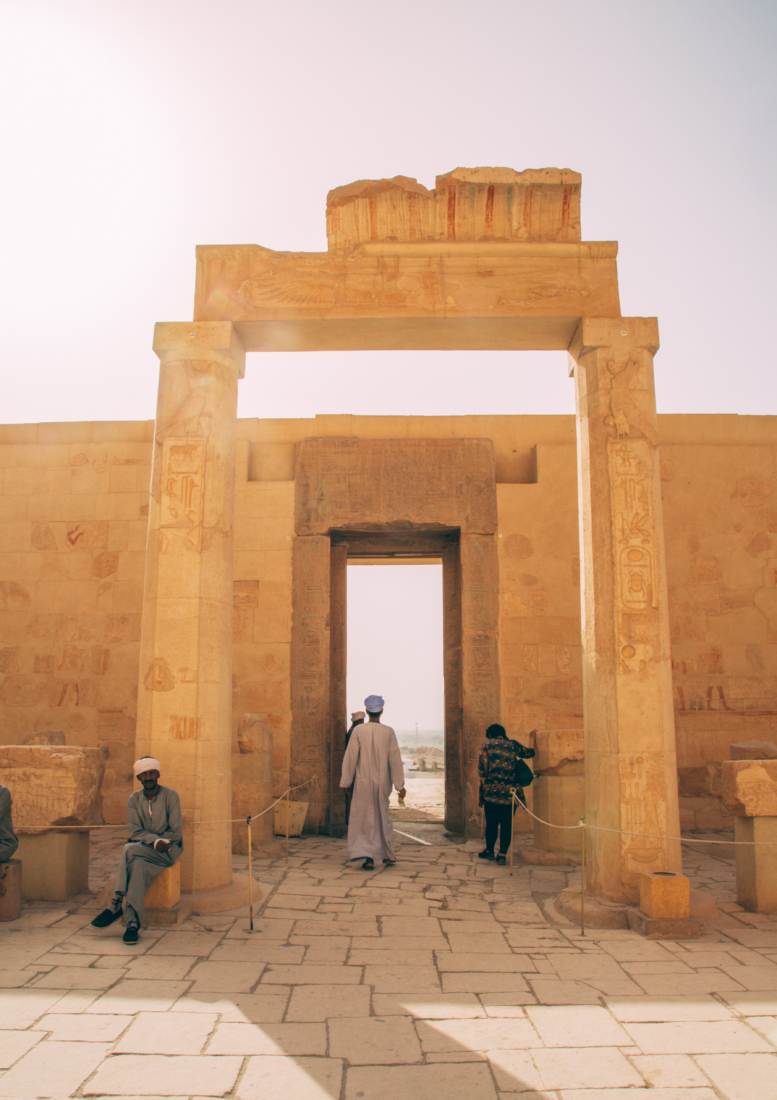 8.) The Colossi of Memnon are also along the way, and are awesome if you go in the morning! (Hot air balloons fly over them!) They are massive stone statues of the Pharaoh Amenhotep III. They have stood here for the past 3,400 years!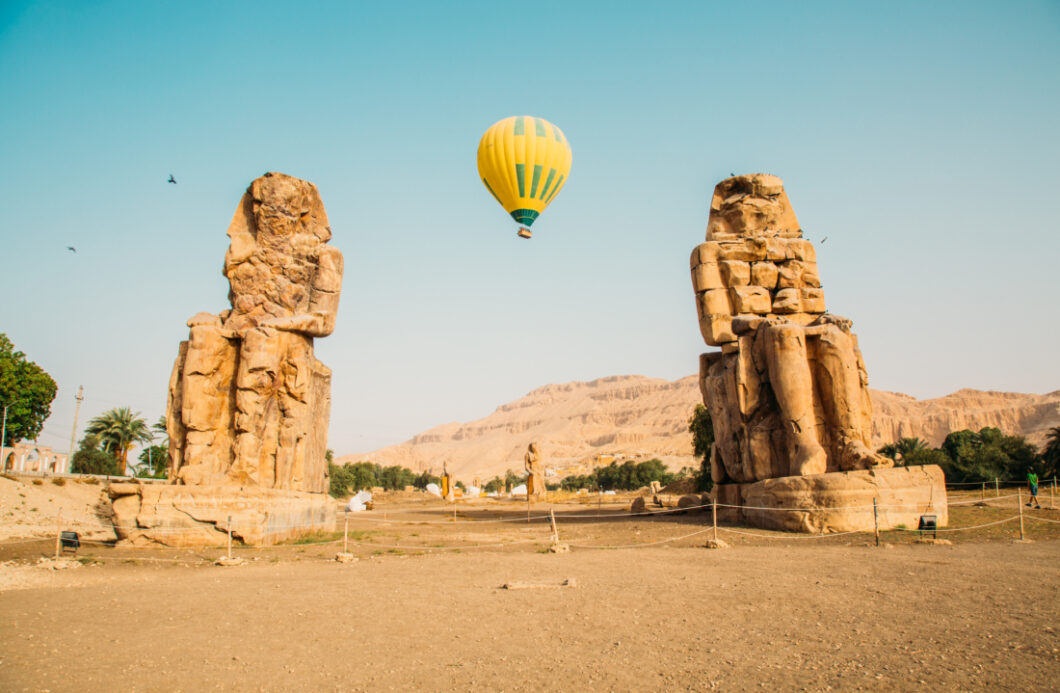 9.) There are a few different ways to get to the Valley of the Kings. You can hire a car to get there (many do this right through their hotel), I've also heard of people hiking and biking to get there (but it's SO hot – I would NOT want to attempt that). Another option is obviously, a tour. We had booked through Memphis Tours and Ahmed was the best tour guide I think I've ever had in my entire life!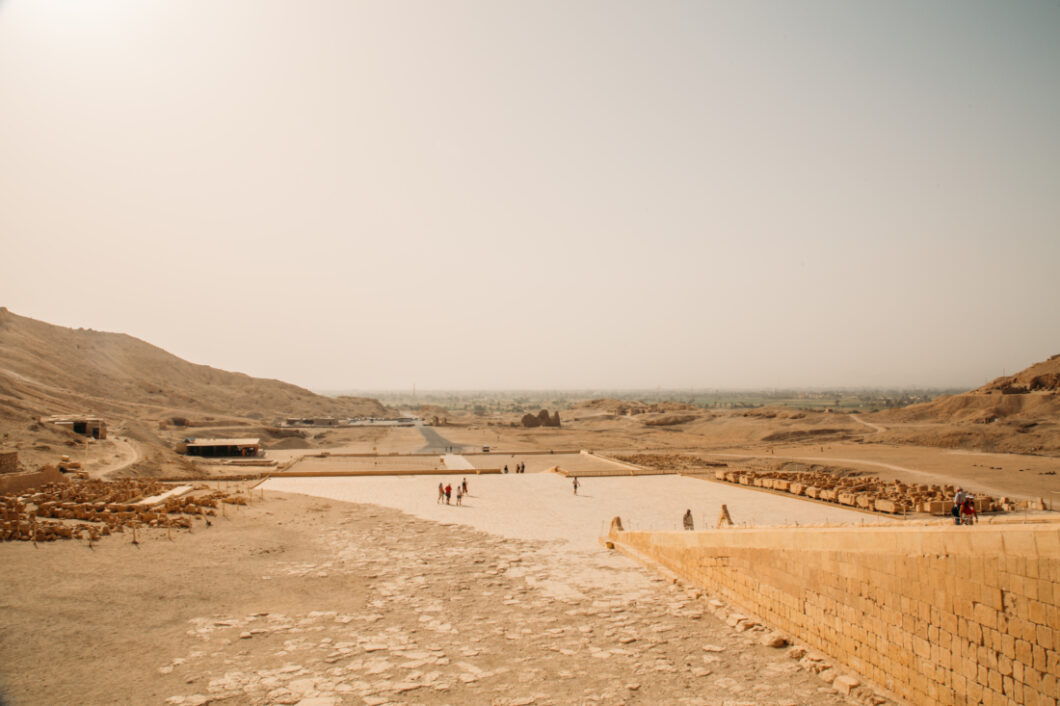 10.) However, if you do take a tour, note that guides are not allowed inside the tombs! (Ours would give us a rundown of each tomb outside of it, and then allow us free time to explore the tombs and look for the things he had just taught us about.)
11.) Be sure to visit the Egyptian Museum in Cairo (preferably after you visit the Valley of the Kings). This is where you'll see all the goodies from these tombs…including the mummies! You can read all about our visit to the Egyptian Museum here.
If you have any questions about visiting the Valley of the Kings – let me know in the comments!
Before you go, be sure to check out all of my posts about our travels to Egypt and read my post about must-see places in Luxor! Find my 2-day Luxor itinerary here, my complete women's packing list for Egypt here, and a full 7-day itinerary for Egypt here!
Photo Gallery: Inside the Tombs of the Valley of the Kings
*Disclosure: some of these links are affiliate links. Meaning, if you click a link and make a purchase, Have Clothes, Will Travel gets a very small commission at no extra cost to you. Thank you for supporting the brands that make this blog possible! I am also a participant in the Amazon Services LLC Associates Program, an affiliate advertising program designed to provide a means for us to earn fees by linking to Amazon.com and affiliated sites.