Visiting Karnak Temple & Luxor Temple – Must-See Places in Luxor, Egypt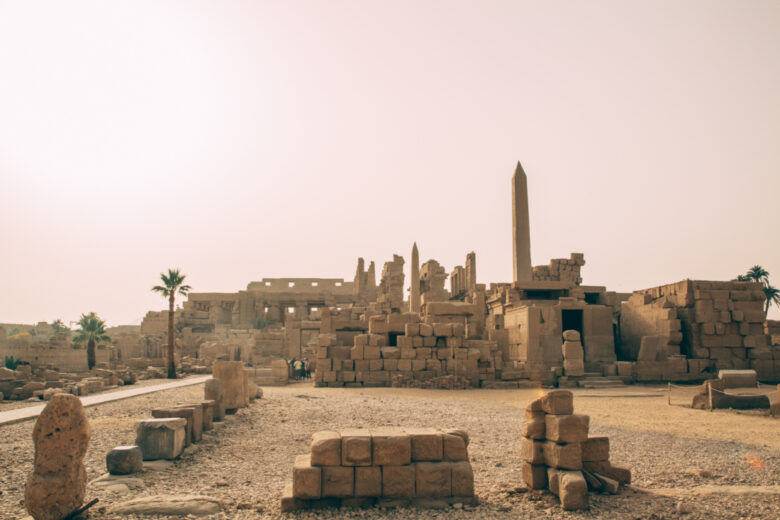 Most people come to Luxor, Egypt to see the Valley of the Kings. However, Karnak Temple & Luxor Temple are absolute must-see places in Luxor as well! This post will break down our experience at both, and what you need to know before you go.
Getting to Luxor from Cairo
We had taken an 8 a.m. flight from Cairo to Luxor. Luxor is where our 4-day Nile Cruise was departing from. So, we checked into our boat, dropped our bags off at our room and had plenty of time to relax and eat lunch before heading out to explore.
Visiting Karnak Temple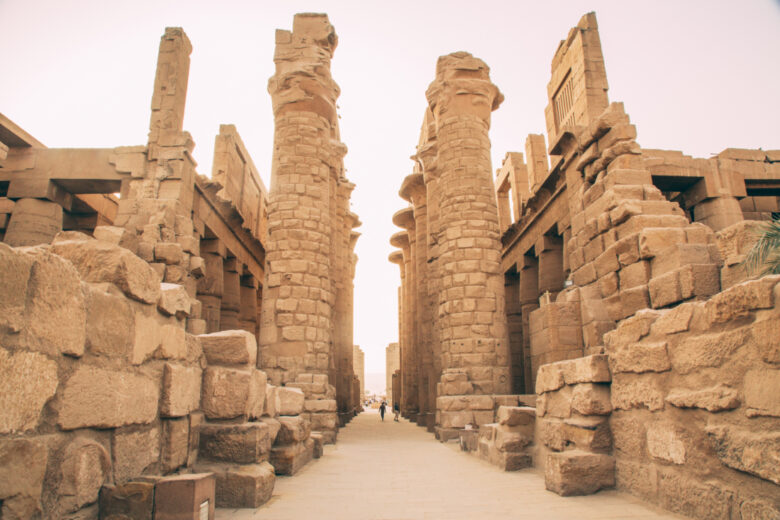 A Few Quick Facts About Karnak Temple
Karnak Temple is actually the 2nd most visited site in Egypt, second only to the pyramids in Giza! It's the largest religious complex ever constructed and was developed over 1,500 years (starting around 2,000 BC). It's dedicated to Amun, Mut and Khonsu
*Full discolure: Karnak Temple was one of my favorite places we visited during our time in Egypt. I walked around this place with my mouth hanging open in awe the entire time! It's also HUGE, so despite there being quite a few tourists here, you never felt crowded.
Famous Sights in Karnak Temple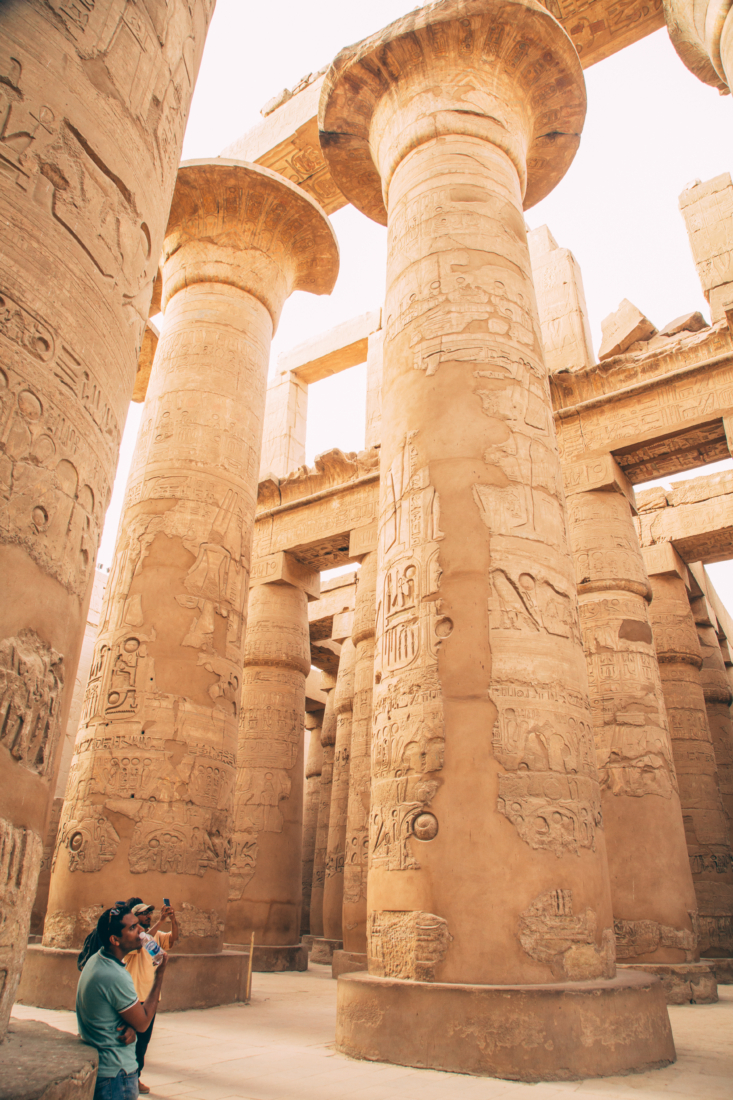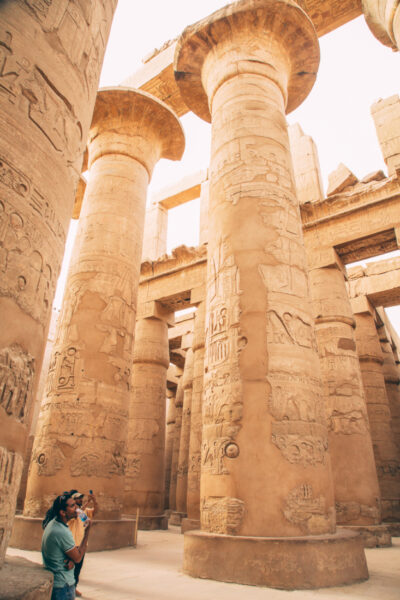 The Great Hypostyle Hall has 134 massive columns inside. It's incredible!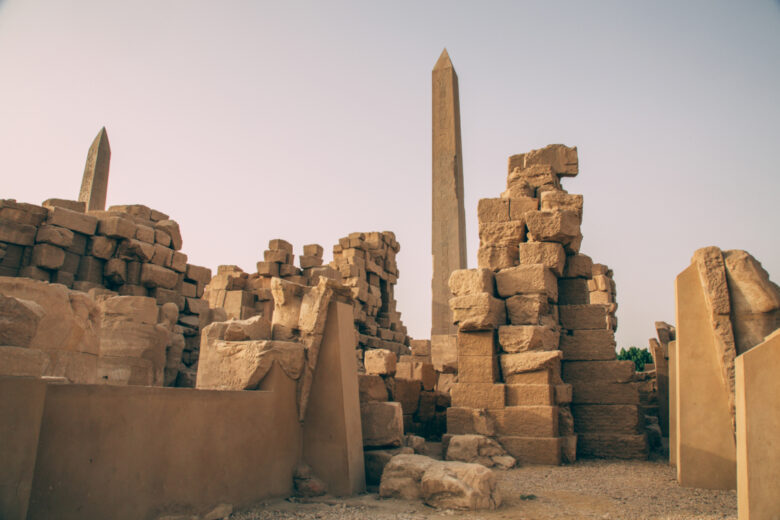 It's also remarkable to see some of the original painted colors of the temple in areas. No one seems to know how the coloring has managed to last for thousands of years without any restoration.
This building was never finished being built, and fortunately, it wasn't…because this shows us HOW it was built! The Ancient Egyptians would build huge mud ramps to build these structures, and then remove them once they were finished constructing. This mud brick ramp was never removed, though, and still stands today!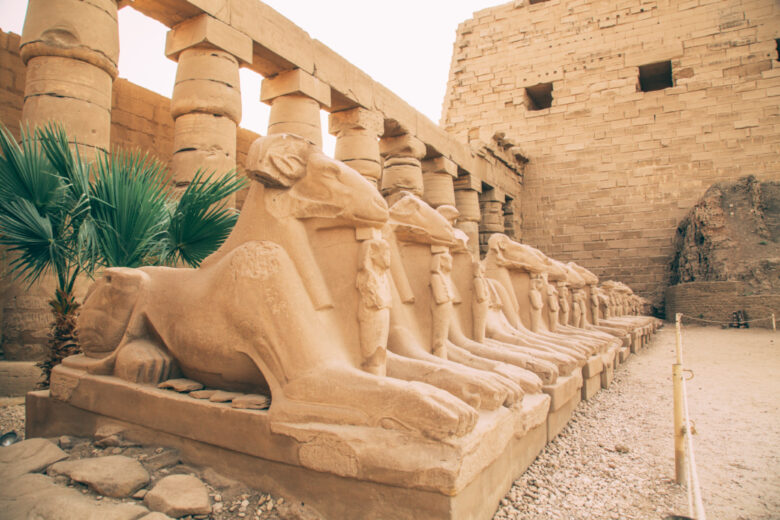 The Avenue of the Sphinxes is over 1 1/2 miles long, and it actually connects Karnak Temple and Luxor Temple. There were originally 1,350 sphinxes along this avenue. And there is actually a restoration effort underway now to restore this avenue to its former glory!
Visiting Luxor Temple
A Few Quick Facts About Luxor Temple
Luxor Temple is located within the modern city of Luxor (and Karnak Temple is only about a 15-minute drive from it). It was originally built by Amenhotep III, one of the great builders of ancient Egypt, from about 1390 to 1352 BC. Interestingly enough, though, the Romans also added their own touches to it later (you'll see a church inside and frescoes painted over the hieroglyphics), and there is a mosque built on top of it as you enter. The mosque was built in the 13th century and was built when much of Luxor Temple was buried beneath the sand. You'll see doors that lead to nowhere, now, and marks of where the sand used to be when you look up to the mosque. It's very interesting to see!
Photos in Luxor Temple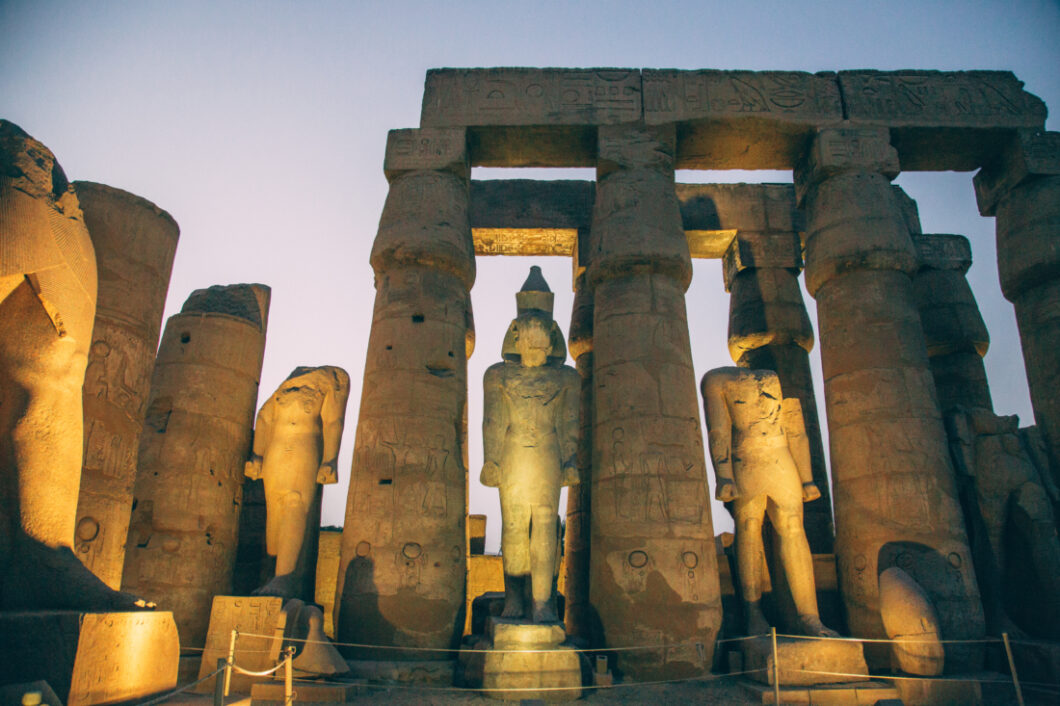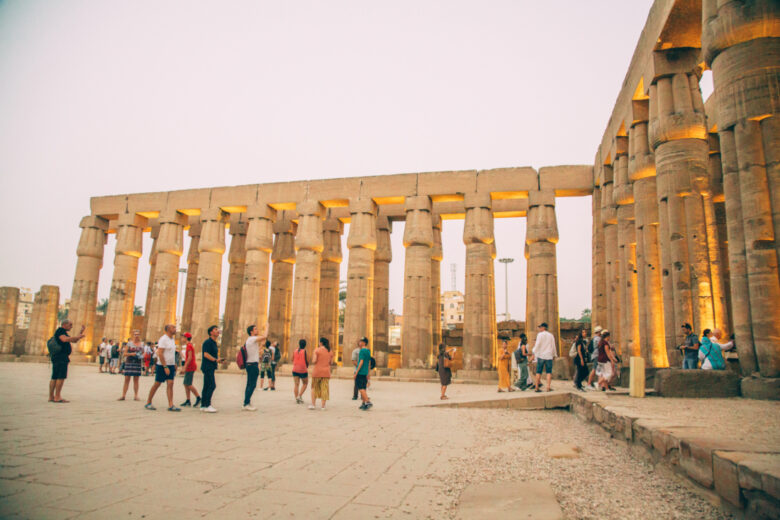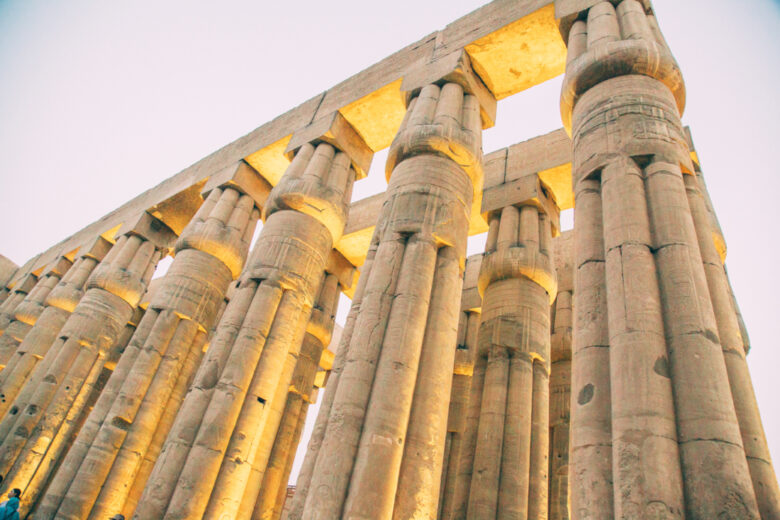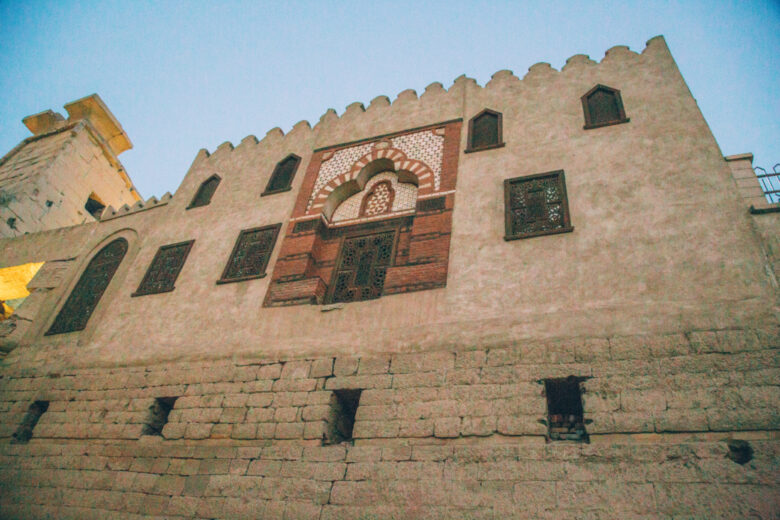 Note: Visiting Luxor at night can be interesting to see as well! The temple is illuminated very well.
Getting to Karnak Temple & Luxor Temple (Easily)
One way to get to Karnak & Luxor Temple is to hire a taxi via your hotel. Another is to book a guide. (Note, our guide was included in our Nile Cruise package.)
I, personally, felt a guide was worth it for visiting both of these places. Our guide showed us things we never would've seen on our own, plus, he kept us moving at a good pace, but also allowed us plenty of time to take photos. We had booked through Memphis Tours.
More Photos of Karnak Temple:
More Photos of Luxor Temple:
What are your thoughs on Karnak Temple and Luxor Temple? Are either of these places on your bucket list? Let me know in the comments!
*Click here to see my outfit post from Karnak Temple.
*Click here to read my post about how to spend 2 days in Luxor.
*Click here to see all my posts from Egypt.
*See my itinerary for how to spend 7 days in Egypt!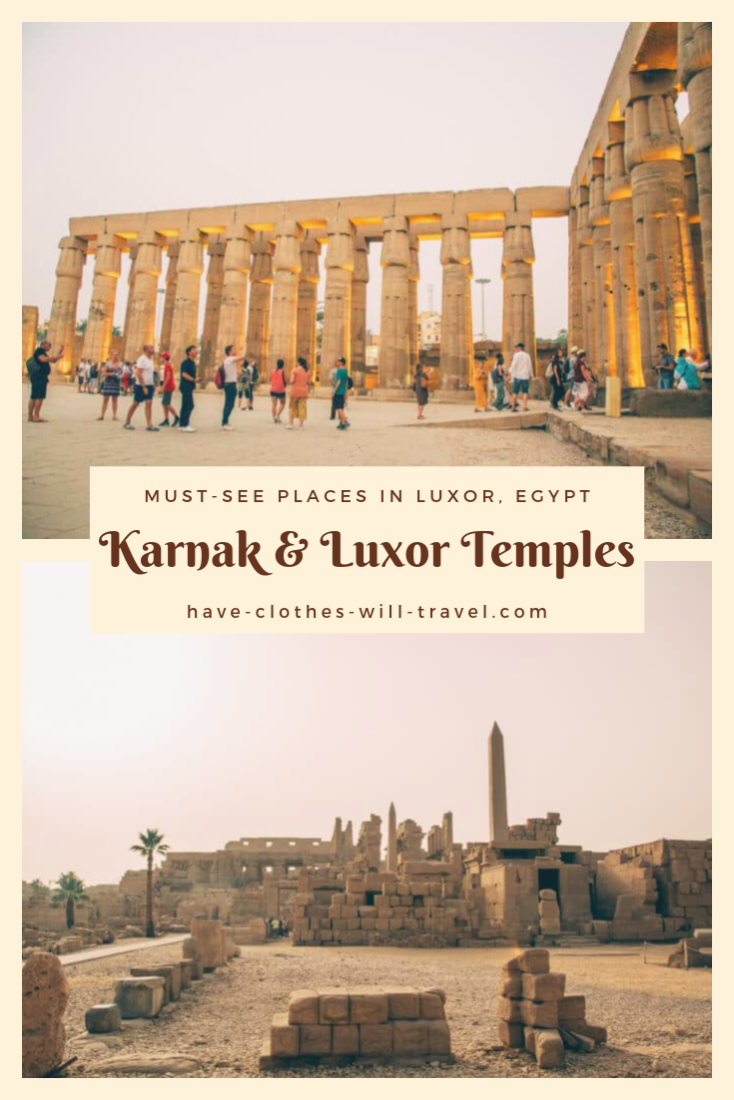 *Disclosure: some of these links are affiliate links. Meaning, if you click a link and make a purchase, Have Clothes, Will Travel gets a very small commission at no extra cost to you. Thank you for supporting the brands that make this blog possible! I am also a participant in the Amazon Services LLC Associates Program, an affiliate advertising program designed to provide a means for us to earn fees by linking to Amazon.com and affiliated sites.