Memphis Tours Review for Egypt and Jordan Travel Packages
Traveling to Egypt means you're likely going to book with a tour company – even if you're not the type of traveler who makes a habit of using tour companies. Egypt is a difficult country to navigate without a guide for even the most seasoned of travelers. Not that it can't be done, it's just much each easier, safer and enjoyable to use a guide service while in Egypt.
Memphis Tours is the tour company we booked with for our entire trip from Egypt to Jordan. This post will break down my honest thoughts on using their services and what to expect if you decide to use them too.
Why did we book with Memphis Tours?
I researched and contacted dozens of companies before booking with Memphis Tours. There were a few reasons I decided to go with them over any of the other companies…
Flexibility in their itineraries – We were traveling during a long Russian holiday in May, so my husband would not need to miss too much work. Our travel dates were not flexible because of this. Memphis Tours was able to accommodate our dates no problem and make sure we saw everything on our list for Egypt and Jordan.
Their prices – Because our dates were not flexible, we had to go the private tour route instead of booking with group tour companies such as G Adventures. Every other tour company we reached out to was FAR more expensive than Memphis Tours for a private tour scenario (such as Osiris Tours and Kensington Tours).
Let us book our own hotels – Most tour companies would not allow us to make our own hotel arrangements if we booked with them. However, Memphis Tours let us book our own accommodation with absolutely no issues. (We want to use that Marriott status whenever we can!)
Their customer service – The first person to begin helping us with our itinerary was Ahmed Fathy from Memphis Tours. I really enjoyed talking to him via email and on the phone – he was kind, helpful and answered all of my questions immediately and thoroughly. He ended up being the deciding factor for me to book with Memphis Tours, as Odynovo Tours also had competitive rates.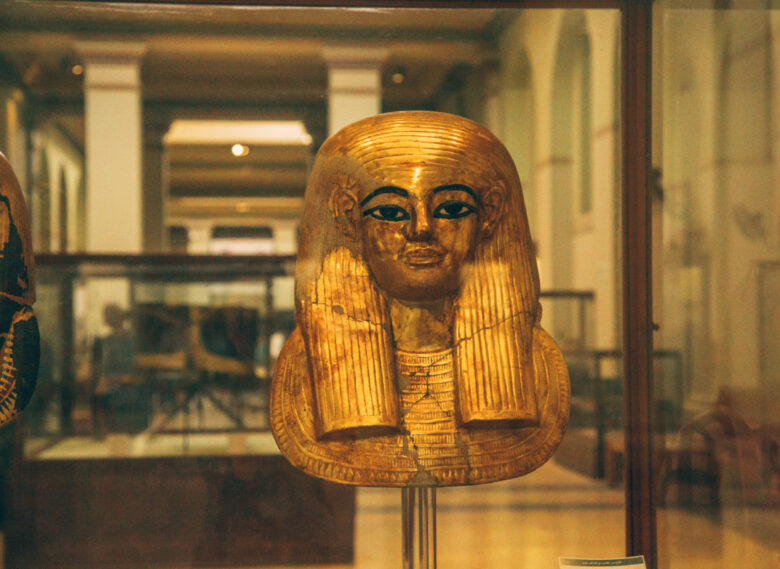 What to expect when booking with Memphis Tours
Forming your itinerary
Your first step is going to be to work with your tour consultant on finalizing an itinerary. I was pretty picky and had quite a lot of questions for Ahmed before we reached a final itinerary. I think we had at least a dozen emails back and forth and 3 phone calls before we had everything perfect for our Egypt and Jordan itinerary!
Worth noting…When you reach out to any tour company in Egypt regarding their services – you're going to get nonstop emails, phone calls, and Whatsapp messages until you answer them. This made me a little nuts – I prefer to do all of my communicating for this type of booking via email, so I have a written record of it. Memphis Tours would send me an email, followed up with a phone call a couple of minutes later and then a Whatsapp message. This seemed incredibly excessive to me. However, EVERY company we had reached out to did this. But, I suppose many people may like this type of interaction when making this big of a booking.
Booking your flights and hotels
We had opted to book our hotels and our international flights ourselves. So, we did all of these bookings and sent them over to Ahmed for review.
We also sent Ahmed a copy of our passports – this was for their visa services in Jordan, which were included in our tour package. So, don't be weirded out about sending this information to them. (Someone from Memphis Tours was there to meet us each time we got off a flight and escorted us to our vehicle.)
Payment
After all of that is taken care of, you'll pay a deposit of 25% of your trip to Memphis Tours using your credit card. Or, what we did, was paid in full using our credit card. This is because the other 75% would have to be paid in Egypt with cash, and I did not want to be carrying that much cash on me as I traveled from the US to Russia and then Egypt.
What exactly we had booked through Memphis Tours
All sightseeing tour services for Cairo and for our Nile River cruise and in Jordan.
4 nights on a Nile River cruise
Transportation for every aspect of our time in Egypt and also Jordan – including domestic flights.
You could also use Memphis Tours to book your hotels and international flights.
My honest review of Memphis Tours
Our Tour Consultant
The main reason I booked with Memphis Tours was because of how awesome our Tour Consultant, Ahmed Fathy, was with helping us. His itinerary and communications were so thorough and organized – that they even impressed my very critical husband! (Seriously.) I was blown away by the help and professionalism we had received.
Please feel free to email

[email protected]

with any inquiries and let him know Lindsey Puls sent you.
Tour Services in Cairo
Overall, I did not like the tour services we received in Cairo via Memphis Tours. Looking back, I should have requested the tour guides I was reading about on TripAdvisor by name. As Memphis Tours does seem to have some amazing guides hired in Cairo according to reviews – however, our guide, Hanan, was not one of them.
Our tour guide felt rather disinterested and seemed to be rushing us most of the time, despite booking a private tour, communication was only OK, and we ended up being 2 hours late for our tour to the Pyramids one morning because of a snafu she had with our hotel regarding documents. (Click here to read that whole ordeal.) Again, Hanan was her name – I don't recommend using her as a guide in Cairo.
Our tour representative in Cairo was also rather disinterested and late to pick us up from the airport. He also didn't really seem too apologetic regarding the whole 2 hours late for our tour that one morning…
Our driver in Cairo, though, was very nice, professional and always was on time (usually at least 15 minutes early). He also always made sure to keep us stocked with water bottles when we were out touring. His name was Farrag.
Tour Services on our Nile River Cruise
You can check out my complete Nile River cruise review, regarding the cruise itself and boat, here.
However, our guide via Memphis Tours for our Nile River cruise was the BEST guide I have ever had. Seriously, we had him for 4 days, and we were so lucky. He was so kind, knowledgable and accommodating for the entire trip. His tour services made our trip to Egypt unforgettable, plus, we learned SO much. (I think I deserve a college credit after that Nile Cruise!) His name is Ahmed Brince – ask for him when you book, and you'll have the best trip of your life.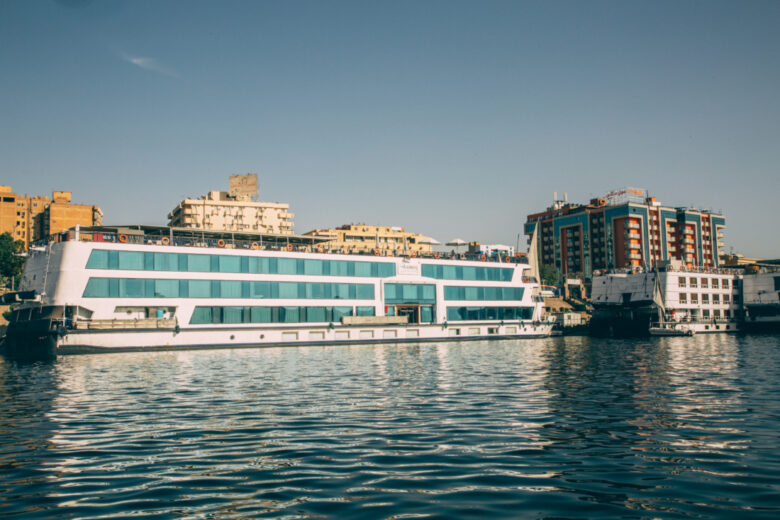 Tour Services in Jordan
Memphis Tours does not actually operate its tour services in Jordan. They contracted our tours and driver via Desert Adventures – who were fantastic! We were so happy with the service we received the entire time we were in Jordan. (Click here for my full review of their services.)
Bottom Line – Would I recommend Memphis Tours?
Yes, absolutely. I'm already planning to use their services again when we go to Morocco and on an African Safari one day!
I would just be sure to specify by name a tour guide via the latest TripAdvisor reviews when you book for Cairo. Cairo tour services weren't the worst tour services we have ever had (that award goes to this tour service), however, they could certainly have been better – especially given how fantastic every other aspect of this trip with Memphis Tours was.
I'm happy to answer any questions you have about Memphis Tours in the comments! It's also awesome if you mention my name, Lindsey Puls, and reference number (1254 / 05-2019), if you decide to book with Memphis Tours – as I get points toward a future trip with them in my account, but they are in no way sponsoring this post. We paid for this trip ourselves, and this review is in no way sponsored by Memphis Tours.

Please feel free to send any enquiries to [email protected] and let him know Lindsey Puls sent you.
*Click here for the Memphis Tours website.
*Click here to see all of my travel posts about Egypt.
Travel Insurance
It's a good idea, no matter where your adventure takes you, to have travel insurance. You never know what might happen! Whether you get sick before your trip and can't go, or you become sick or injured while on your adventure – being covered with travel insurance is a must. Some credit card companies do provide this service (check with yours), or you can get a quote from companies such as Squaremouth to find the best plan for you and your adventure. (This is the company I, personally, use. They are even recommended by Forbes!) To get a free quote, click here.
Visa Requirements
To check if your country requires a Visa for traveling to Egypt, click here.