Desert Adventures Tour Services Review for Jordan
While hiring a tour guide service is not necessary to explore Jordan (I'm sure most seasoned travelers would be fine navigating this lovely country on their own), it can certainly make the trip easier and less stressful. We had ended up using a tour service because we had paired this trip with a week-long adventure in Egypt, prior to coming to Jordan.
Now, in Egypt, I highly recommend hiring a guide service. We had worked with Memphis Tours for Egypt, and they also offered to take care of the logistics for our time in Jordan. They weren't the company, however, who would be actually performing the service in Jordan, though. That is where Desert Adventures comes in.
Desert Adventures Tourism is a destination management company that specializes in everything from tours to Visa support to transport services for UAE, Oman and Jordan.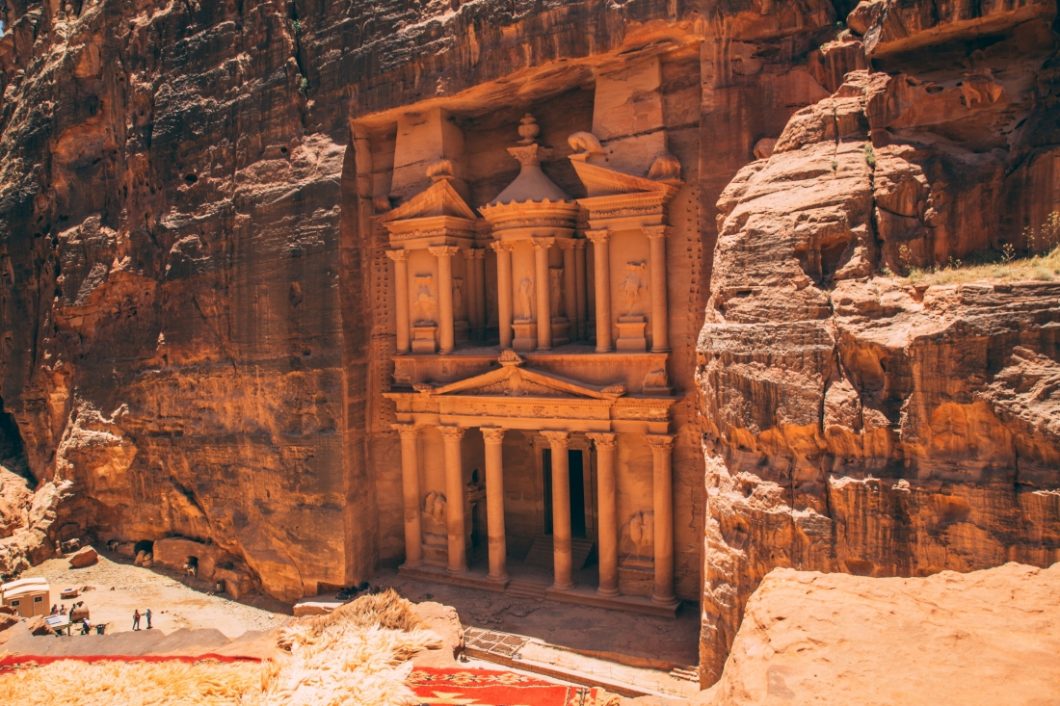 My Honest Review of Desert Adventures
I had completed all of the booking for this trip via Memphis Tours, so I can't attest to how that works for Desert Adventures.
Airport Pickup
Desert Adventures met us as we were exiting our plane and escorted us through customs. (Again, not that it's necessary – customs is not a bad process in Amman by any means, and it's very straight forward). For US citizens, at least at the time we visited in 2019, we did not need to get a visa ahead of time. We were able to get them at the airport. Click here to see if your country requires a visa ahead of time for visiting Jordan.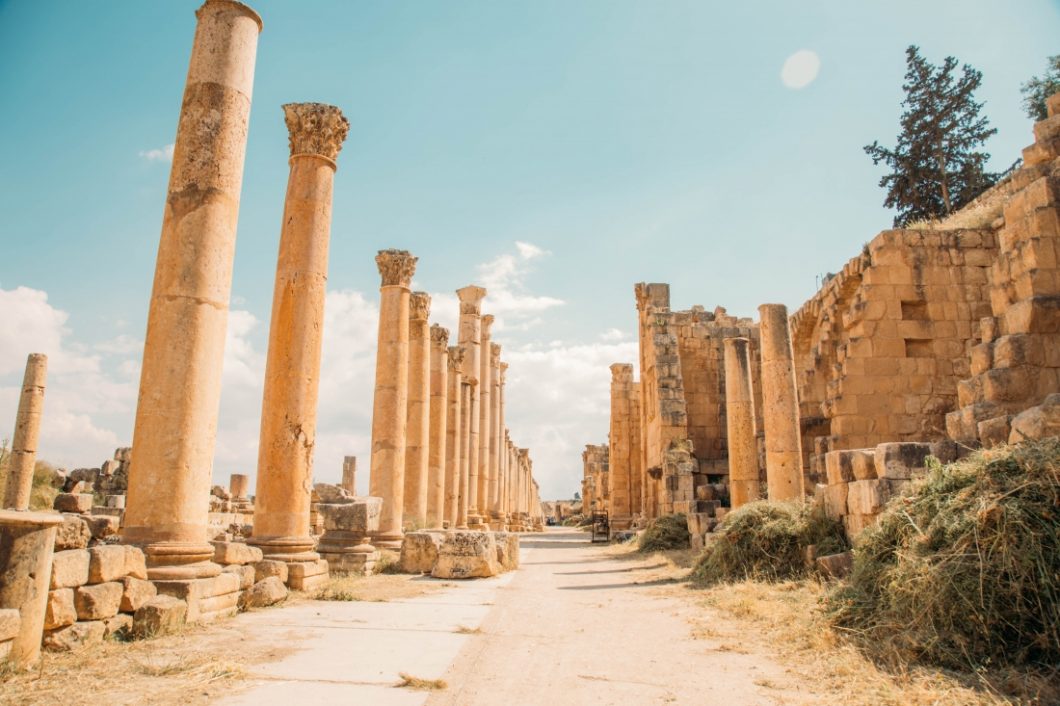 Driver/Tour Guide
After we got our bag and left the airport we were escorted to our driver/tour guide's car. His name was Wesam, and he is going to be the star of this review.
In Jordan, it's common for tourists to hire a driver who will take them to wherever they want to go for their tours. Wesam took us to every single place we went in Jordan. He also spoke English very well and gave us useful tips for each place he was taking us.
When we arrived at destinations, such as Jerash and Petra, Wesam was not able to come with us because these areas are "for local guides only." So, Wesam would organize our tours with local guides (if we wanted them), and then wait until we were ready to go to our next destination.
Wesam is the nicest most professional driver/tour guide we had ever encountered. He also was happy to answer any of our questions about Jordan and the Islam religion. We were there during Ramadan and weren't entirely familiar with what it all entailed. Wesam was always happy to explain anytime we were curious, and we really have a much better understanding of the Islam religion, thanks to him. (I'm mad I never asked to take a photo with him!)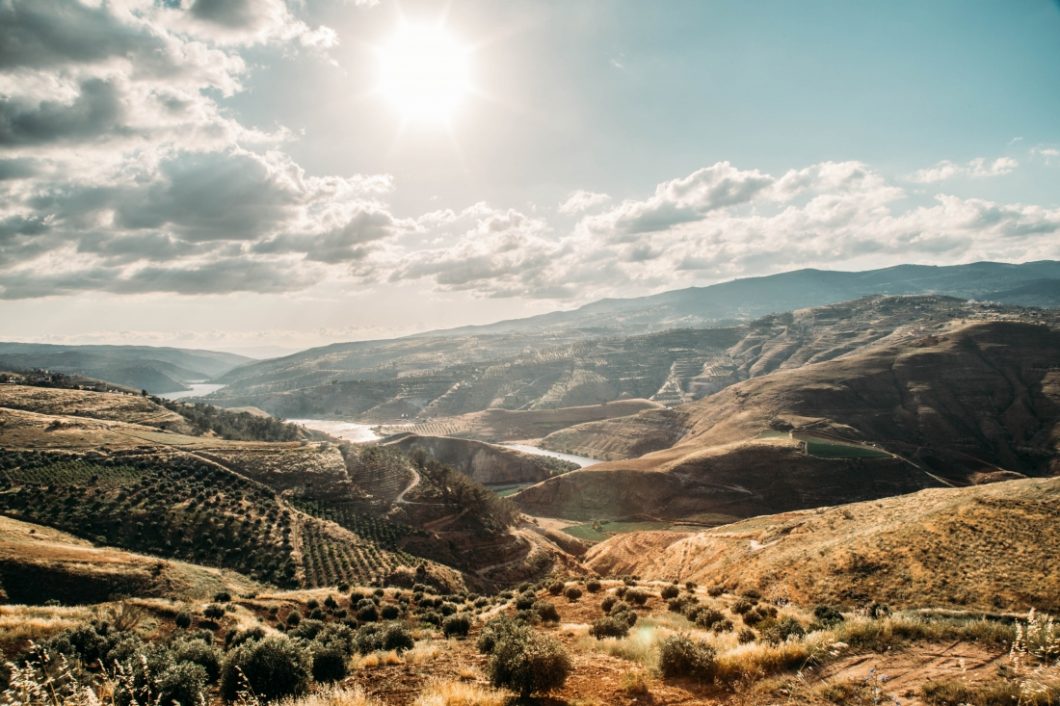 The funny part too is that Wesam had lived in Wisconsin as well! He actually showed us his Wisconsin driver's license one day. What a small world! He also always had his car stocked with water, candy, tissues and wet wipes for us.
He really made us feel as though we were his family while we were in Jordan. I would recommend Desert Adventures just to have Wesam as your driver/guide!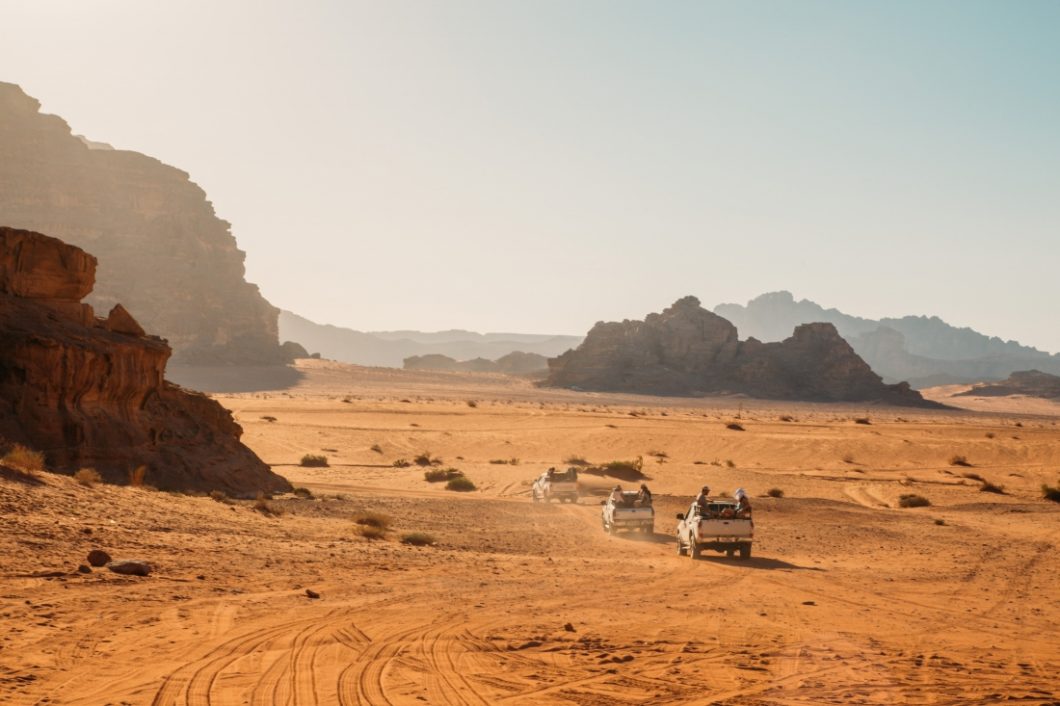 Jeep Tour
The only spot Wesam wasn't able to drive us is when we went into Wadi Rum to do our Jeep Tour. This was organized ahead of time by Desert Adventures as well. We thoroughly enjoyed this as well! You can click here for the entire review of this.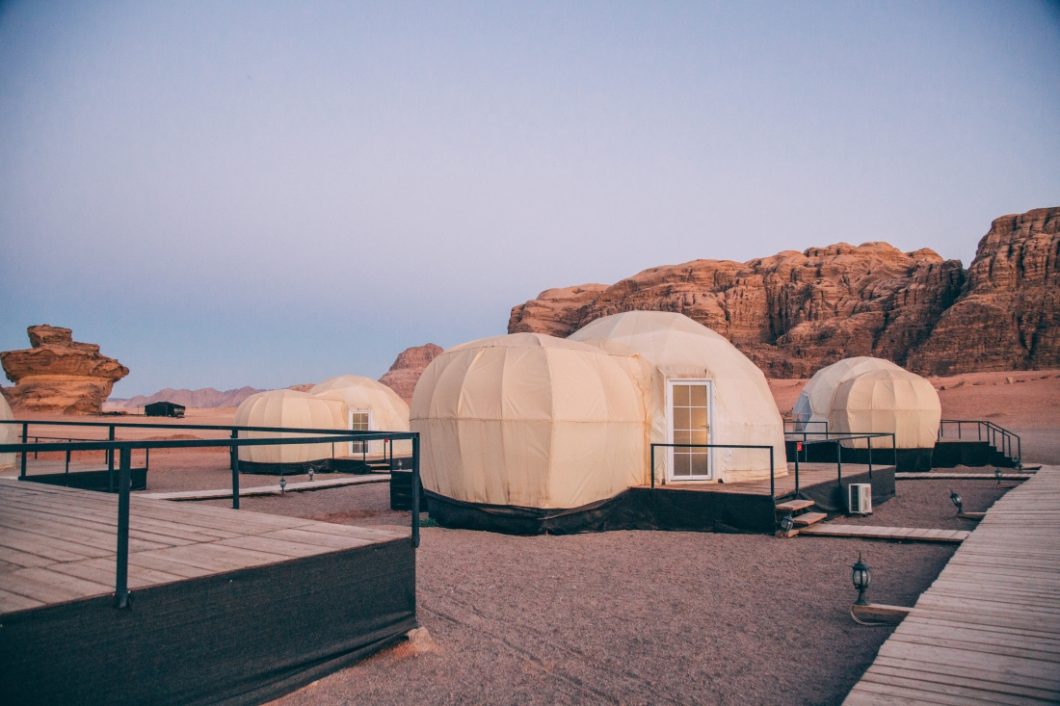 Accommodation
Desert Adventures would also book accommodation for you if you want them too. However, we, again, wanted to stick with our Marriott status/points. So, we booked our stay at the Amman Marriott Hotel – which was a FANTASTIC hotel to stay at. The service was phenomenal as was our room and the food onsite.
For Wadi Rum, though, Desert Adventures did book our stay at the Mazayen Rum Camp. We are so glad they had recommended this camp as it was one of our favorite experiences of our trip!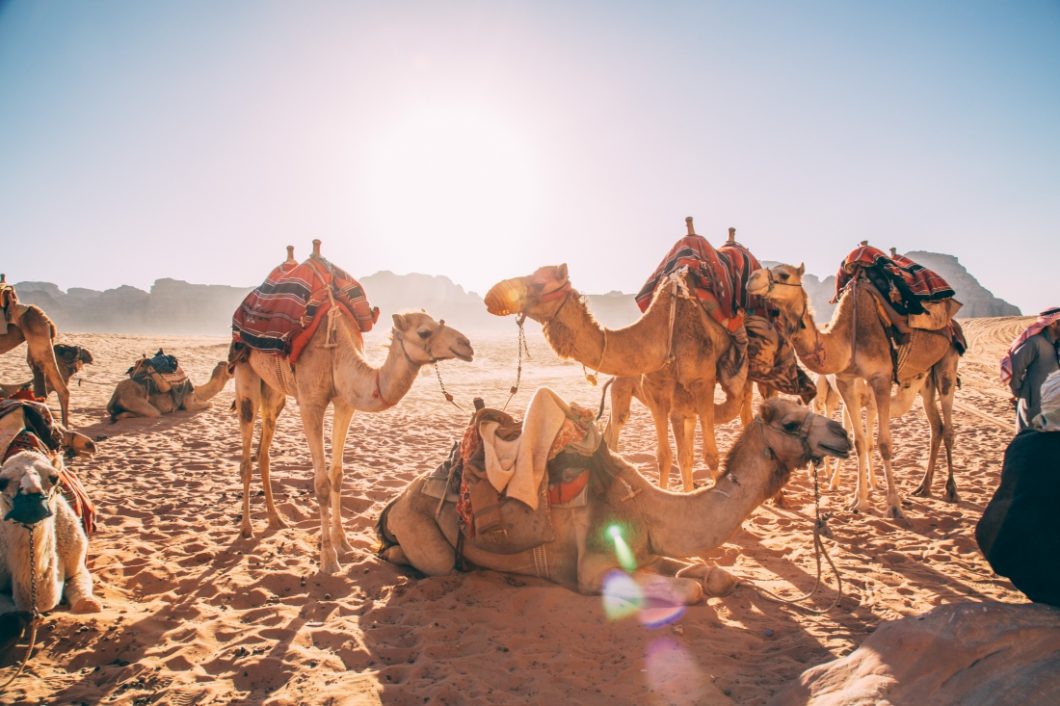 Bottom Line – Would I Recommends Desert Adventures?
Absolutely! Even if it's just to book Wesam as your driver – you will have a phenomenal time in Jordan if you use Desert Adventure's services (especially if you request Wesam…hint, hint). This was a very organized and professional company with fantastic employees every step of the way. They also have a really good synergy with Memphis Tours – if you're also looking to book a trip to Egypt at the same time.
I'm happy to answer any questions you have about Desert Adventures in the comments! They are in no way sponsoring this post. We paid for this trip ourselves and just really enjoyed their services.
*Click here to see the Desert Adventures website.
*Click here for all of my posts from Jordan.
*Click here for my 3-day Jordan itinerary.
*Click here for my 14-day Egypt & Jordan itinerary.