Wadi Rum, Jordan Jeep Tour – Is It Worth Doing?
Wadi Rum, a.k.a. "The Valley of the Moon," and the closest I'm likely ever going to get to Mars! It's a little under a 2-hour drive from Petra. We drove straight here after we were done hiking Petra, so we could embark on a 2-hour Jeep tour that would then drop us off at our desert camp.
But before I get started on explaining the tour, I want to give a little background on what Wadi Rum even is and why you would want to visit it in the first place.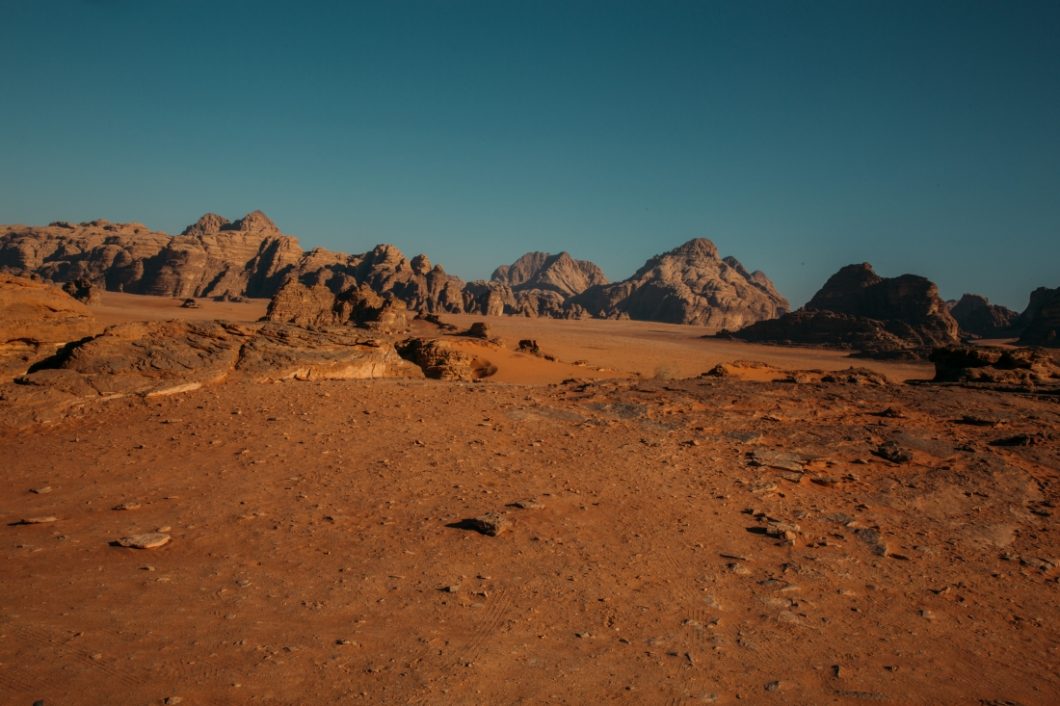 What is Wadi Rum?
Wadi Rum is a beautiful desert valley in Southern Jordan. The only people who live here are several thousand Bedouin nomads and villagers. There is no real infrastructure here, either.
The sand in Wadi Rum is known for being the reddest in Jordan (colored by iron oxide). Wadi Rum looks so much like Mars – many movies have been filmed here for their otherworldly scenes, such as The Martian, Rogue One: A Star Wars Story, Prometheus, Red Planet, and…of course, Lawrence of Arabia – just to name a few.
Many humans of different cultures inhabited Wadi Rum as early as 12,000 years ago. There are over 20,000 ancient petroglyphs inscribed throughout the desert.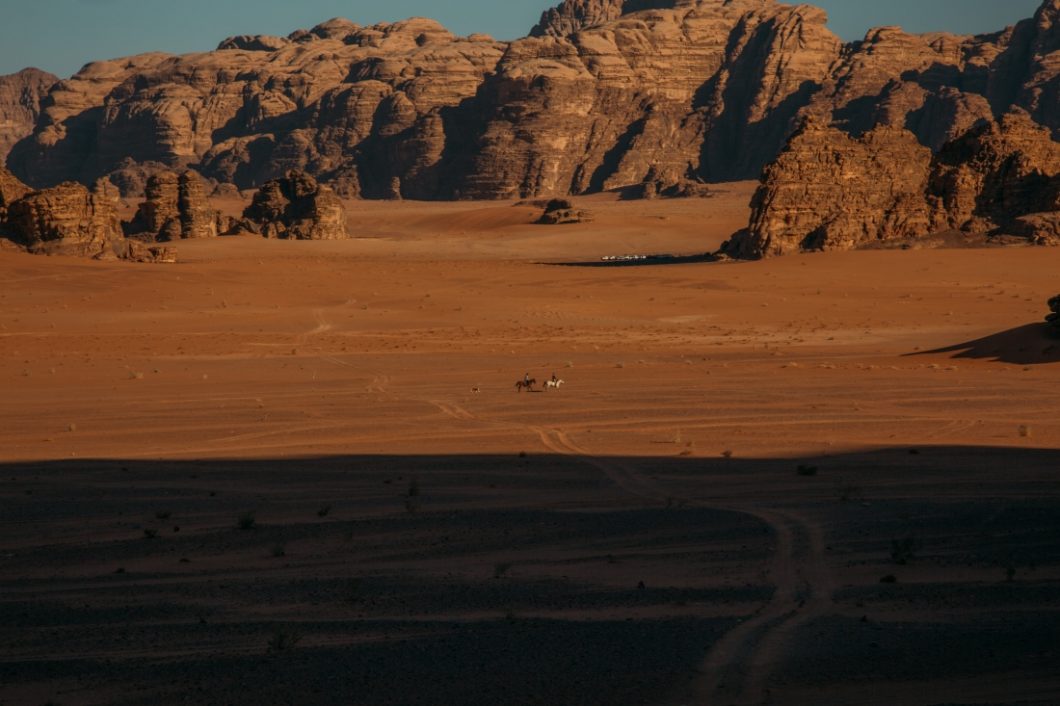 There are many different options for how you can see Wadi Rum – from taking 4-wheeler tours to horseback riding or camel riding. We opted for a Jeep tour as we were also transporting our bags with us to spend the night at a desert camp under the stars.
Wadi Rum, Jordan Jeep Tour Review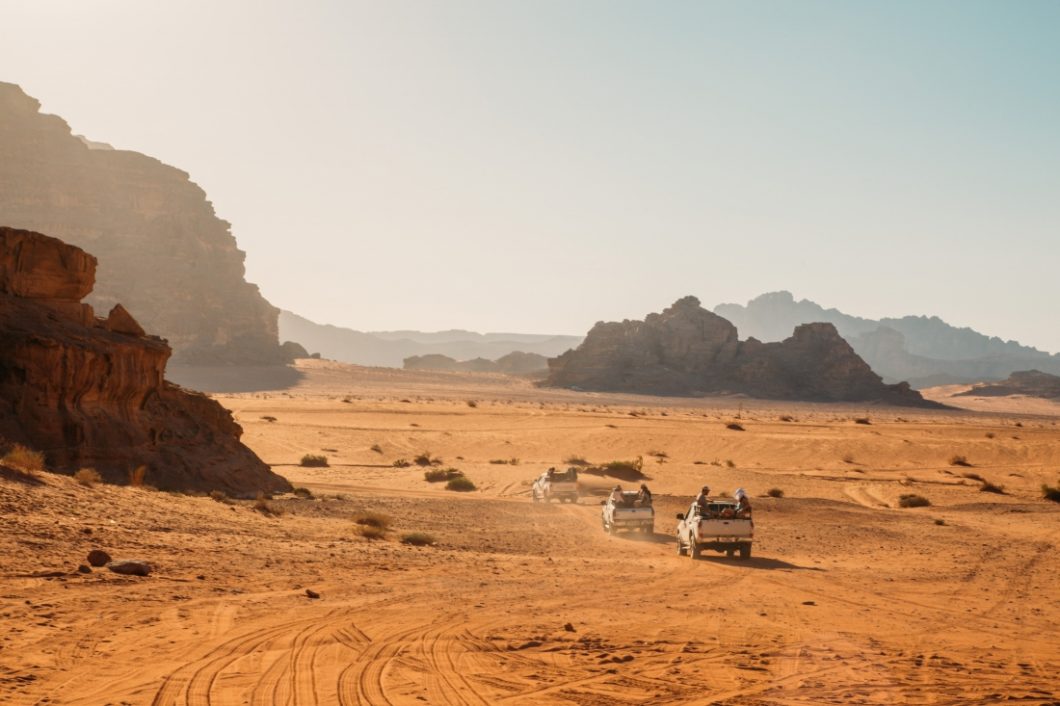 The tour will begin just outside the Wadi Rum visitor's center. You can hire a tour directly from the visitor's center (which will be the luck of the draw for who you get as a guide), or you can book ahead of time through a tour company. We aren't ones to leave these things to chance, so we booked our tour ahead of time.
Vehicles on the Wadi Rum Jeep Tour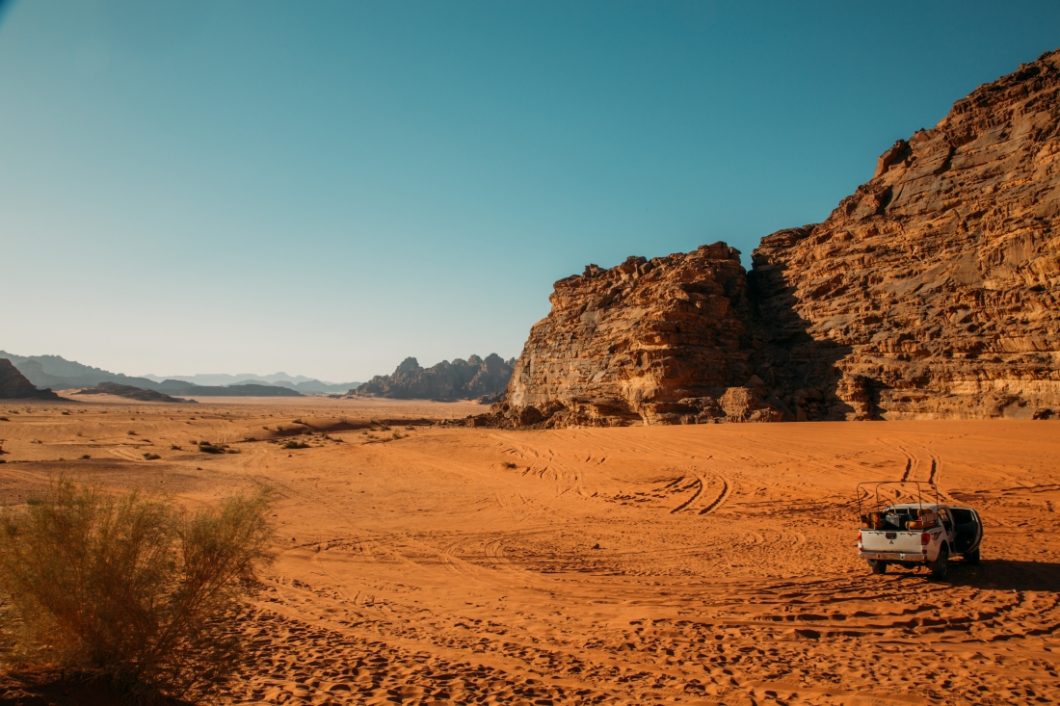 The Jeep tours consist of pickup trucks that have their truck beds converted into seats, so you can "comfortably" sit in the back of the truck and watch the scenery go by. Below is a brief video I took of riding in the back. It's pretty bumpy, and I don't have proper filming equipment, so you may get a bit of motion sickness from watching it!
Wadi Rum Tour Driver/Guide
Our driver was a pro! He knew what he was doing when it came to driving in the desert, and despite going quite fast at times, I never felt unsafe riding with him.
However, he only spoke a few words in English, and we only know a few words in Arabic. So, we didn't get a whole lot of information about what we were seeing on this tour until after the fact.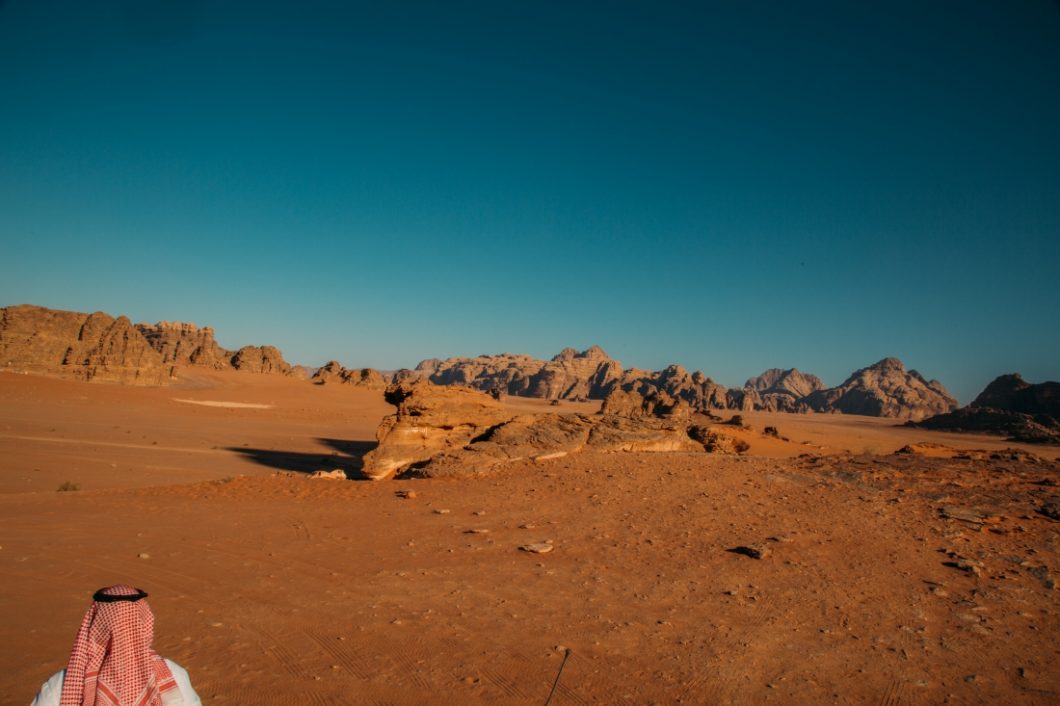 That being said, though, he was very kind and enthusiastic for the entire 2 hours we were with him. (Sorry, didn't take the best photo of him!)
The Scenery in the Wadi Rum Desert
The scenery in Wadi Rum is unbelievable. Even if you had the worst guide in all of Wadi Rum, I still think you would have a memorable time visiting Wadi Rum, just from the breathtaking views alone.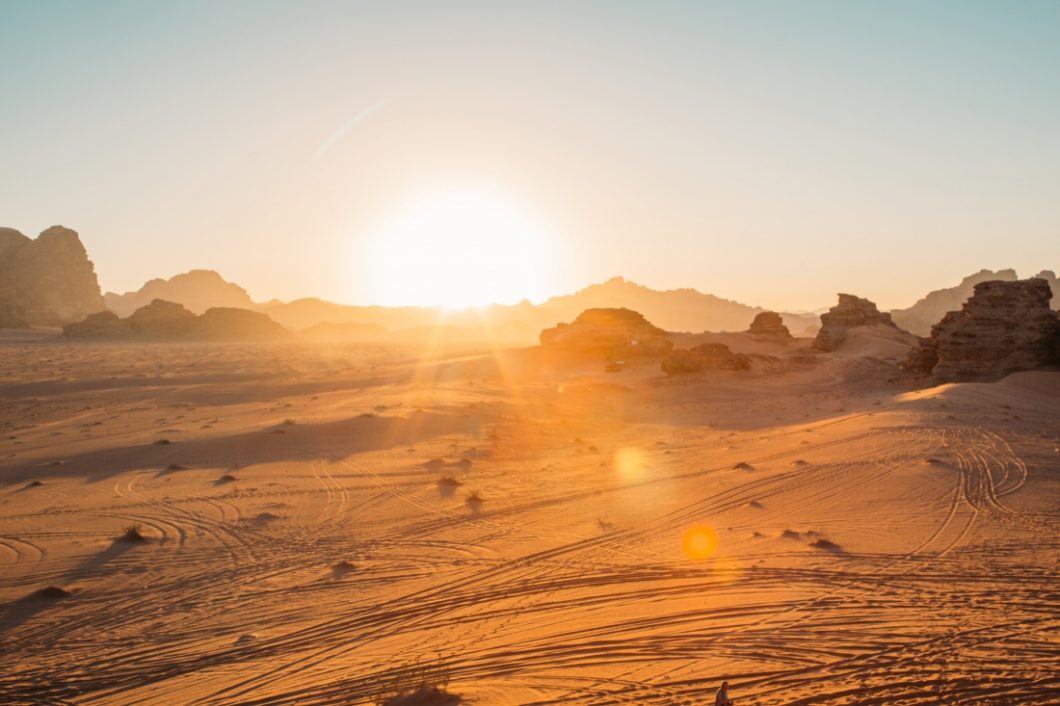 I was also able to take about a million more photos of camels too. Our driver stopped by some local Bedouins to say hello, and let us check out their camels. The group of Bedouins we met were all very kind and even offered to let us ride their camels.
However, I just wanted to take photos and pet them. There was even a baby camel!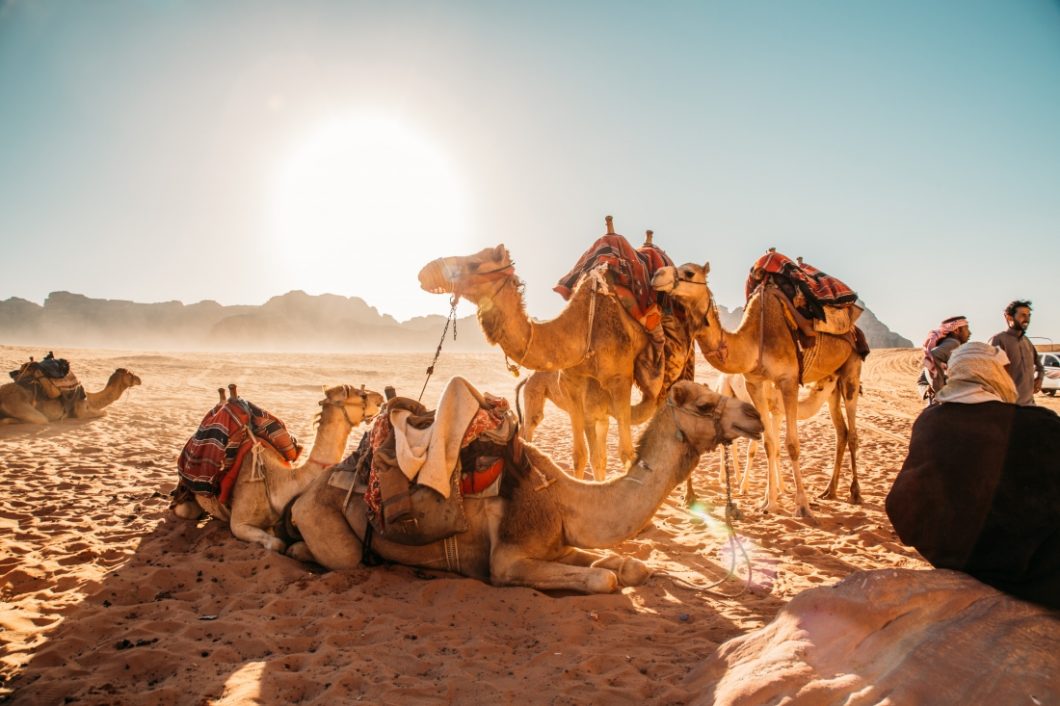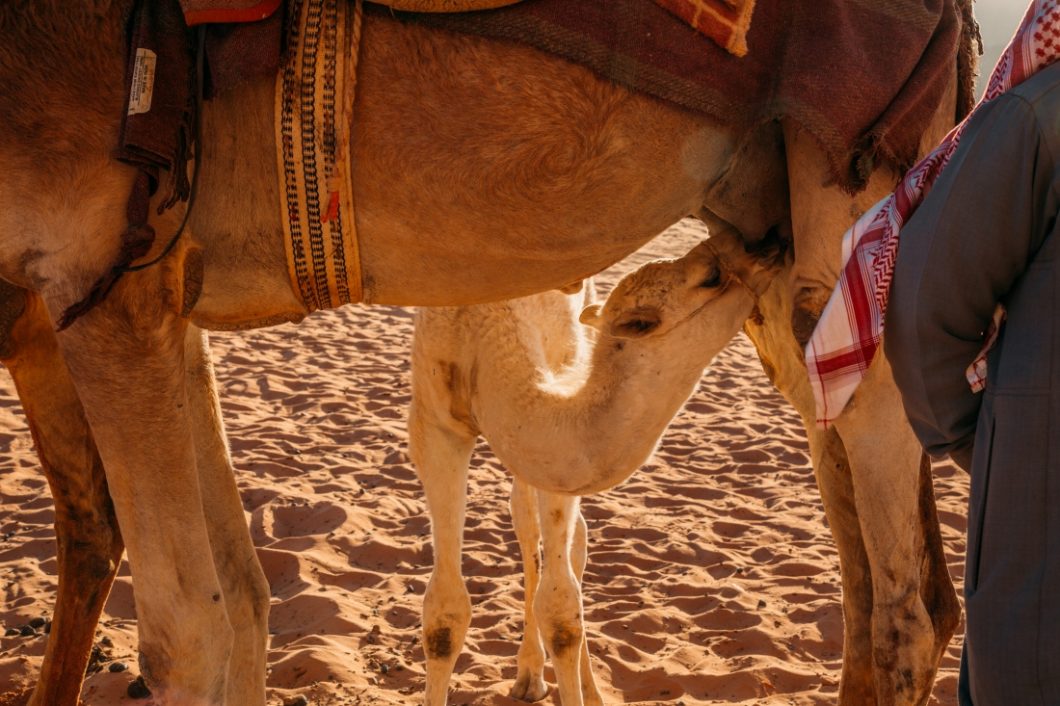 Our driver stopped at a few different viewing points along the way to let us take photos – he also pointed out some spots from Lawrence of Arabia. Then he ended the tour by taking us to a Bedouin tent for tea and snacks (there were also a few souvenirs for sale inside the tent).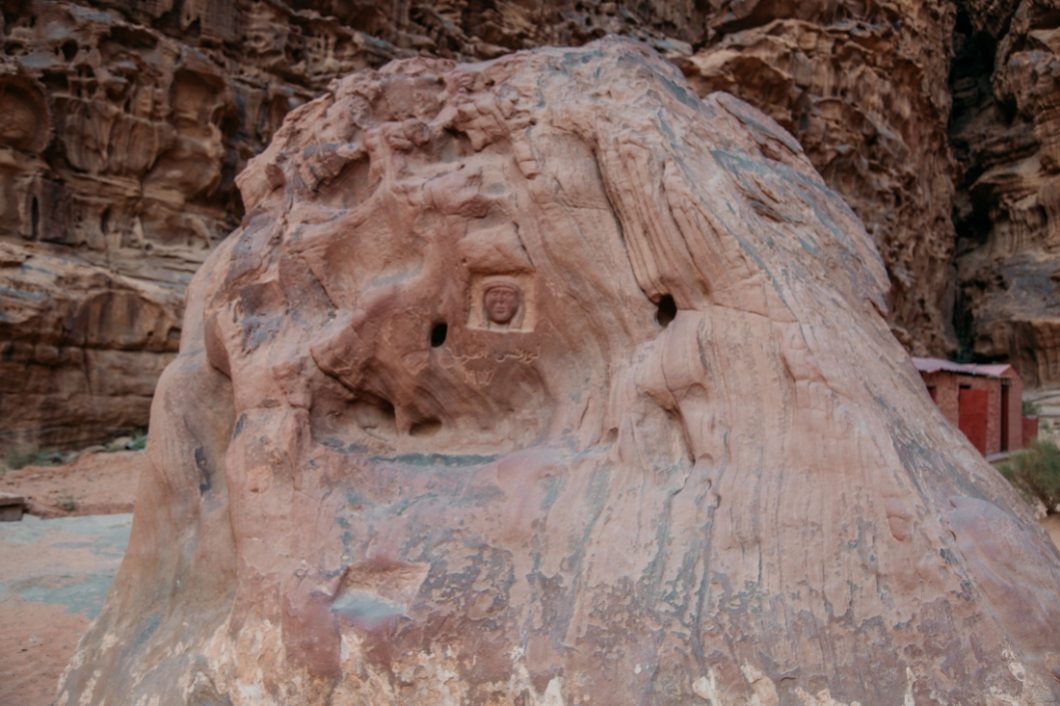 Bottom Line – Is the Wadi Rum Jeep Tour in Jordan Worth It?
Despite the language barrier and not really getting any info from the tour itself, my husband and I both really enjoyed seeing the landscape of Wadi Rum and checking out the Bedouin camps. Our guide was really kind, too, and did his best to make sure we were comfortable.
The Jeep tour will also get you to the sights faster than taking a camel or horse tour (but you'll miss some of the novelty of those experiences too). It's also going to be more comfortable – and will come in handy if you're hauling your suitcase with you for an overnight stay in the desert. (You can read my full review of the Wadi Rum desert camping experience here.)
After just seeing how awe-inspiring Petra is – I didn't think anything would top it. However, Wadi Rum really gave Petra a run for its money in terms of memorable moments of our Jordan trip. It is incredible to see in person! So, yes, absolutely, I say it's worth doing. If you can spare a day in your Jordan itinerary, you should head to Wadi Rum. You won't regret it!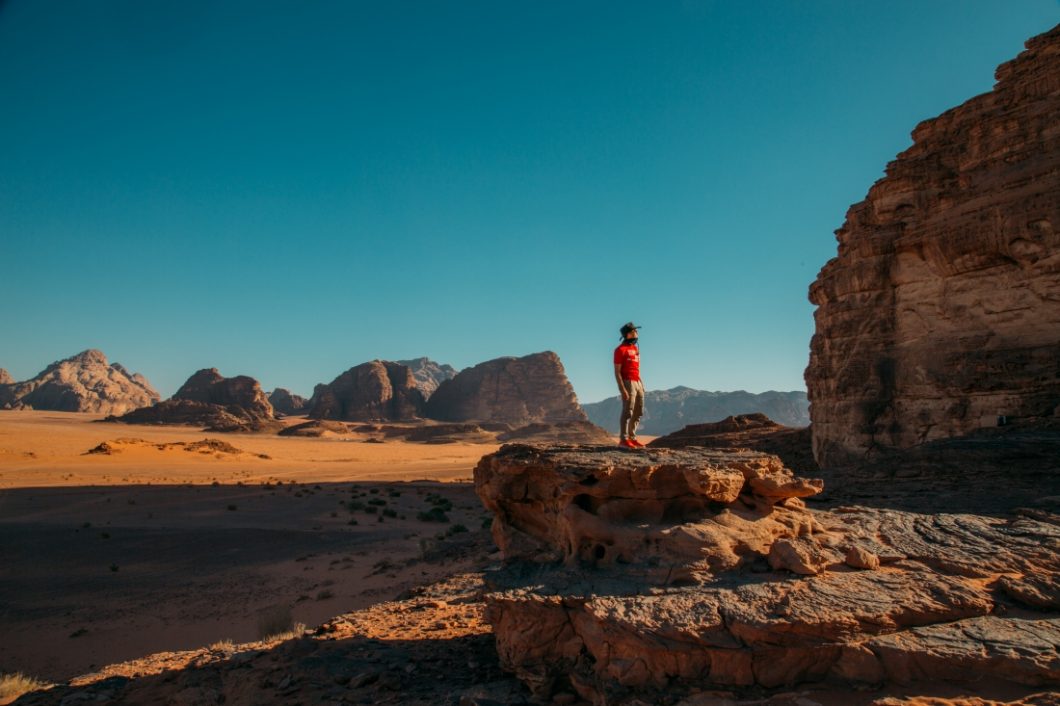 What to Wear for a Jeep Tour in Wadi Rum
We wore the exact same outfits as what we had worn for Petra – and we were perfectly comfortable. The Jeep tour doesn't have a ton of walking, and a lot of it is on sand, so you would be OK wearing your sandals as well.
Wear something you're comfortable in, and nothing too loose or flowy, as you'll be cruising along in the back of a truck. (I took my hat off for this and hid it under a seat, and also took off my scarf.)
Is Wadi Rum on your bucket list? Let me know in the comments! And feel free to ask me any questions about visiting in the comments section as well.
Don't forget to check out all my posts from our trip to Jordan, as well as a complete itinerary for Jordan and Egypt!
Wadi Rum Jeep Tour Photo Gallery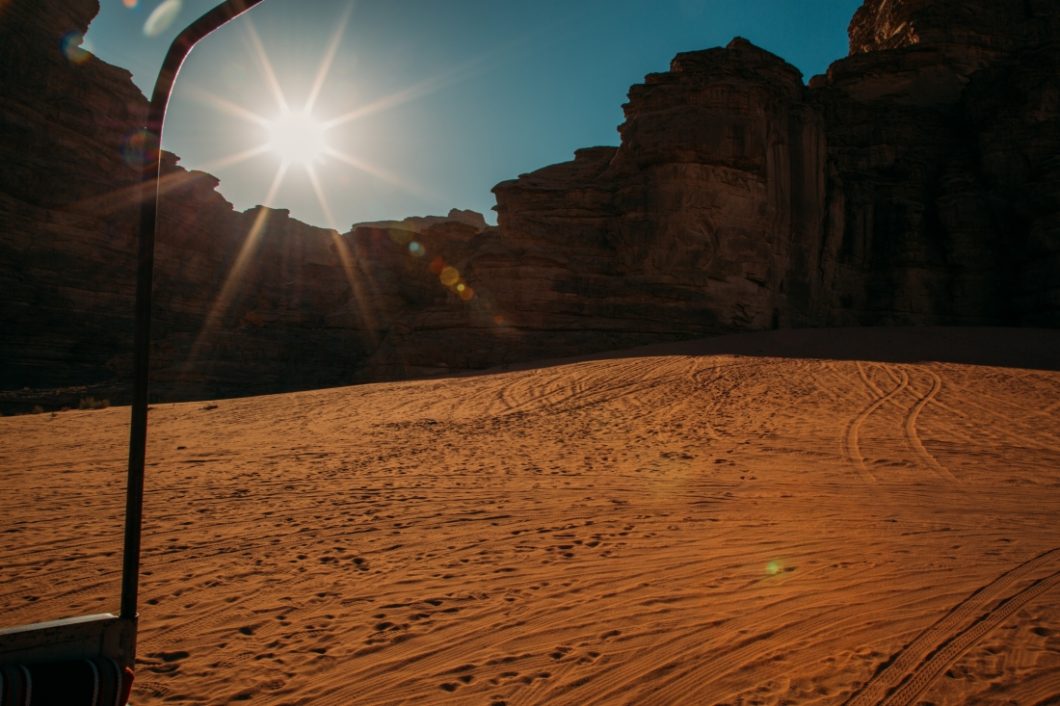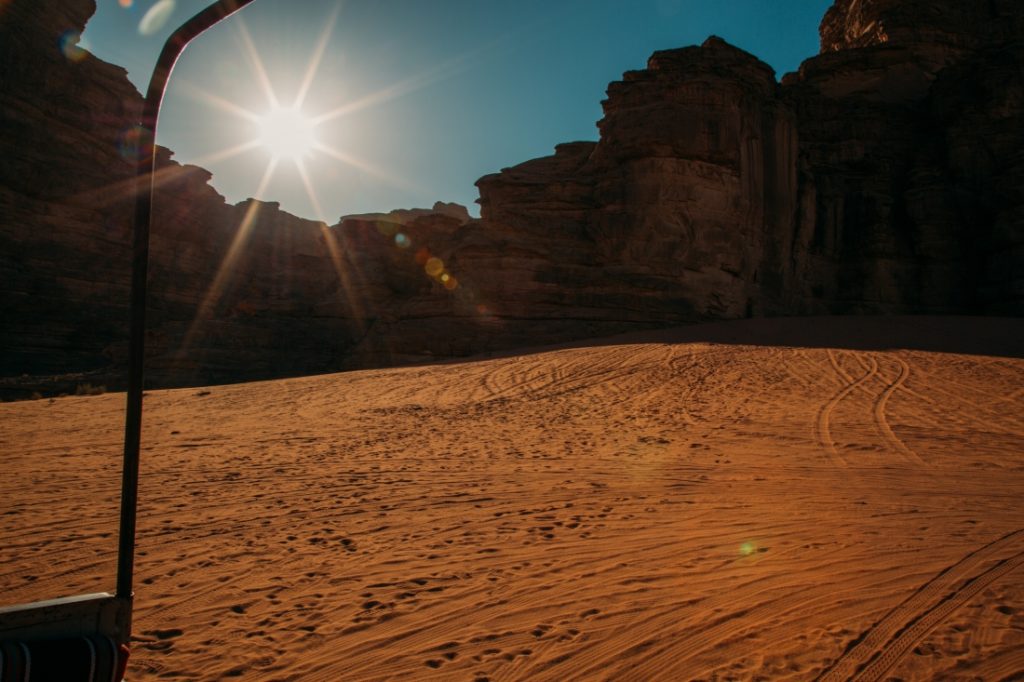 *Disclosure: some of these links are affiliate links. Meaning, if you click a link and make a purchase, Have Clothes, Will Travel gets a very small commission at no extra cost to you. Thank you for supporting the brands that make this blog possible! I am also a participant in the Amazon Services LLC Associates Program, an affiliate advertising program designed to provide a means for us to earn fees by linking to Amazon.com and affiliated sites.