"The Mummy" Brendan Fraser/Rick O'Connell Inspired Outfit for Egypt
An outfit I wore in Luxor, Egypt inspired by Brendan Fraser's character, Rick O'Connell, in the movie "The Mummy."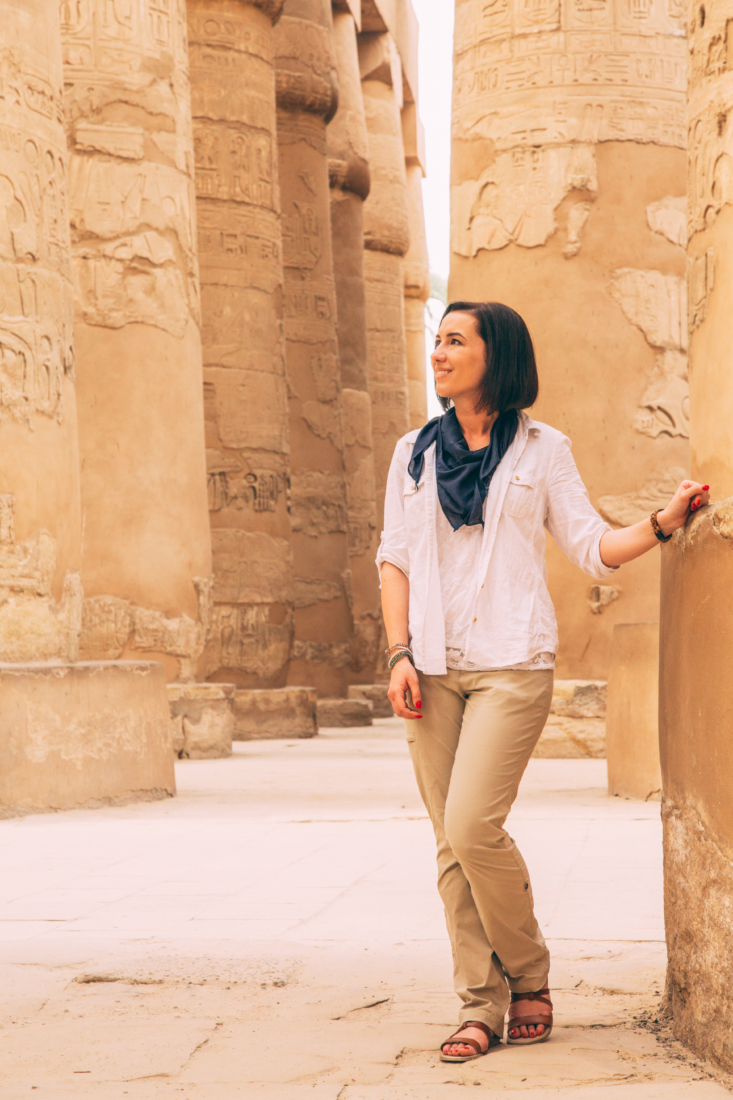 Growing up, I was absolutely obsessed with the movie, "The Mummy." (Let's be real, it's still one of my favorite movies.) I think I've watched it at least 10 thousand times. (I probably watched it even more than Star Wars.)
While getting ready for my trip to Egypt, I had to watch it one more time to get myself motivated to pack…which is when my cousin, Mandie, suggested to me that I should do an outfit post based on the movie! Perhaps a feminine take on Rick O'Connell's outfit? I loved the idea, but I didn't have time to buy anything new for my trip, so I took what I was already planning to bring along and rearranged it for this post. (Except the blue scarf, that I bought at an Egyptian cotton store my first day in Cairo with this outfit in mind. Haha.)
The Rick O'Connell Outfit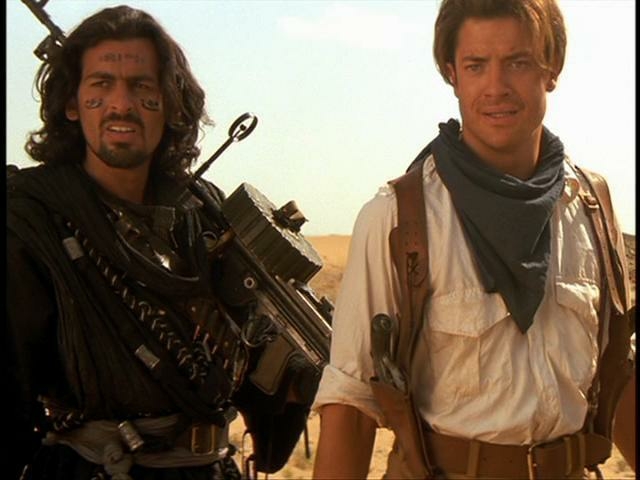 I had to go sans gun holsters, belt and riding boots, but otherwise, I was pretty satisfied with how this outfit turned out! But I'll let you guys be the judge…did I get close to looking like Rick O'Connell?
Ha! I'll never forget my husband turning to me and saying, "So, are you ready to take your Brendan Fraser photo? I think this will be a really good spot for it." I never thought I would hear such a phrase in my life, haha. (Also, best husband award goes to…mine!)
Not Hamunaptra, but Karnak Temple in Luxor, Egypt for a Background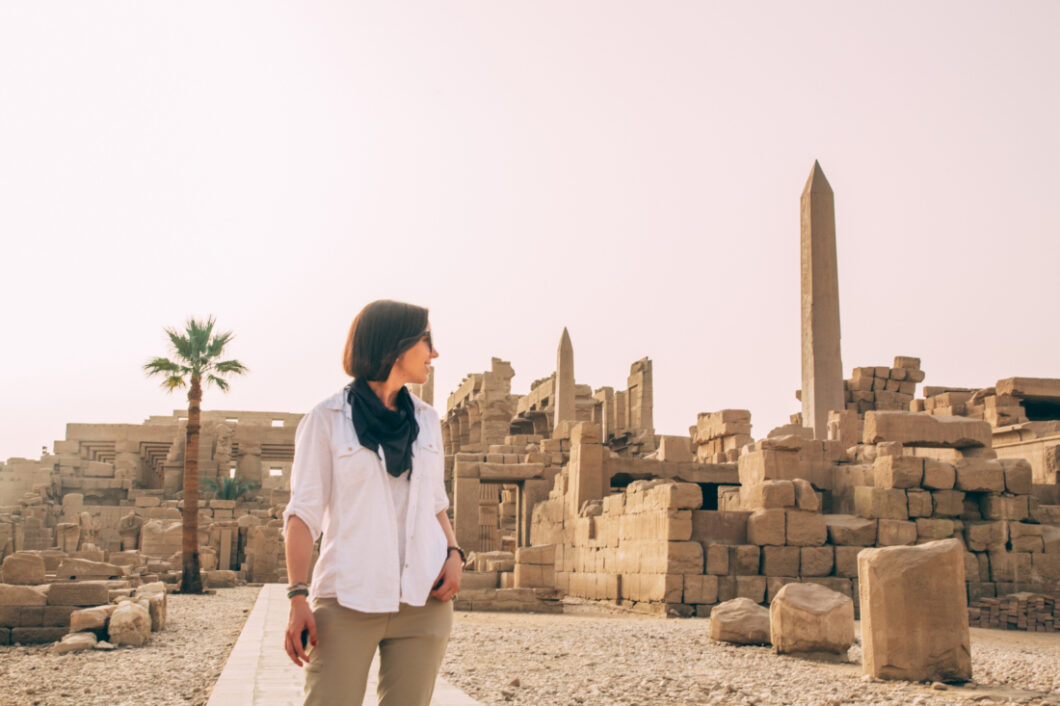 This may not be Hamunaptra, either, but Karnak Temple in the city of Luxor sure felt just as extraordinary. I have an entire post about visiting this incredible temple complex, here! (If you haven't seen the movie Hamunaptra is the made-up city of The Dead everyone is trying to find in Egypt.)
Thoughts on Wearing This Outfit for Traveling
This outfit was SO comfortable for a day of exploring in and traveling through Egypt. I actually liked it so much I wore it again for Petra….and I didn't even have to wash it! Despite sweating like crazy all day, this outfit didn't get smelly. Breathable fabrics are where it's at!
My hiking pants are the best travel pants I've ever bought. They are what I normally wear when flying, and I've worn them on countless adventures when I was living in South America. (They were especially handy for my Peruvian Adventures.) I love that they're quick drying too. I've been able to wash them in the hotel sink at night and have them be dry in just a couple hours!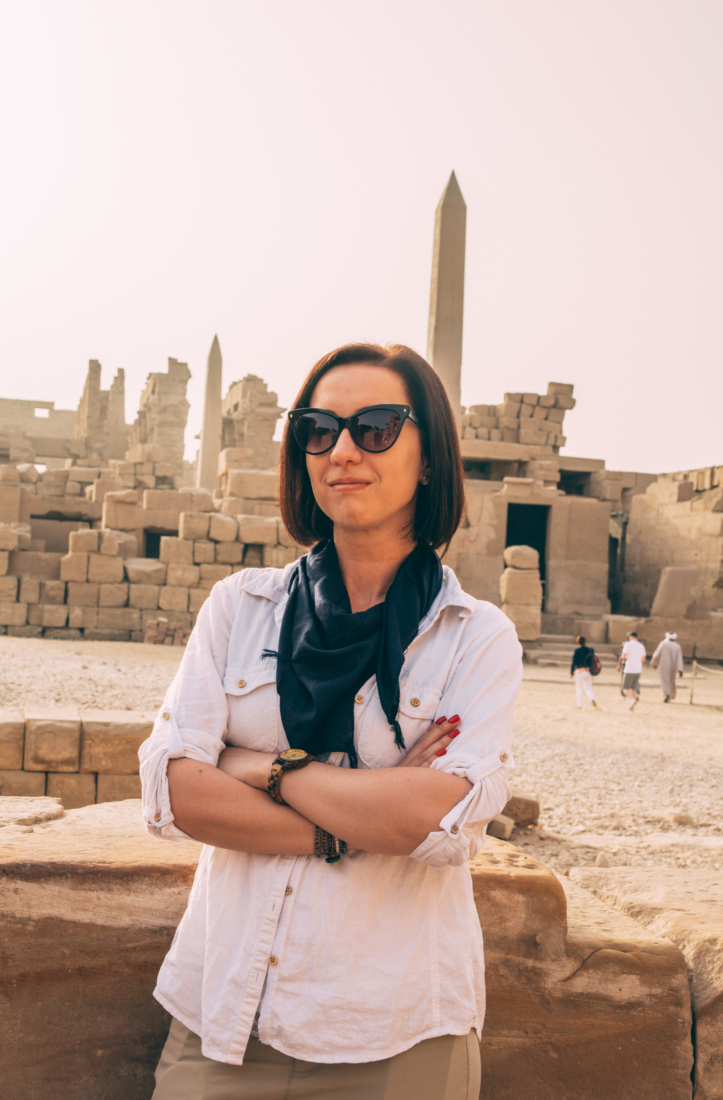 This shirt is an old linen blend one I had bought over 6 years ago for my trip to India. It's one of those shirts that I should have been wearing for every single trip I've ever taken, but I kind of forgot I had it until last summer. It was like Christmas morning when I dug it out! It's perfect for protecting me from the sun when we are out in the desert all day. It also worked well for the chillier nights in Jordan. (I'm definitely going to be investing in more travel shirts like this!)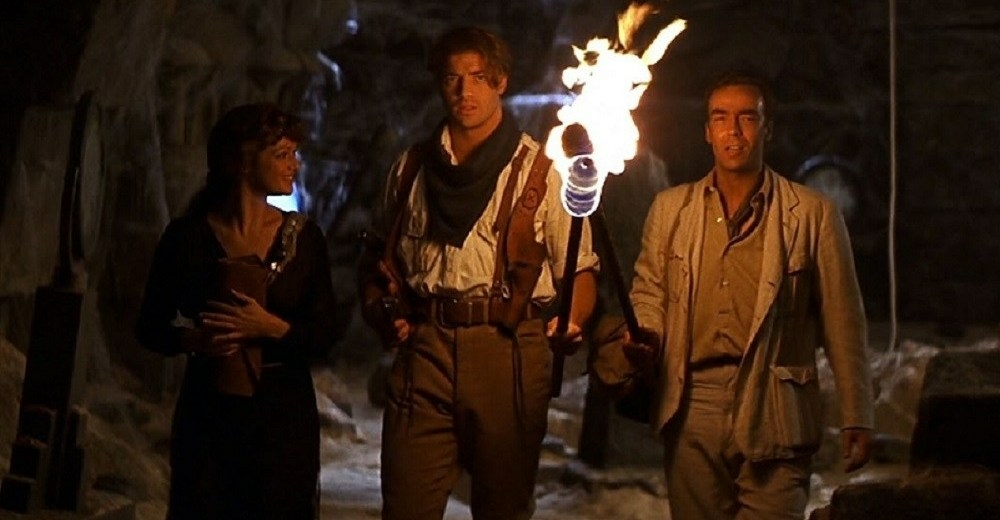 *You can also check out my entire packing list for Egypt as a woman.
*Also see my itinerary for how to spend 7 days in Egypt!
So, now, I have to know…who else is a fan of "The Mummy?" (The 1999 version at least.) Let me know in the comments!
Where to find it:
Shirt: Old (Similar here & here)
Hiking Pants: Eddie Bauer
Sandals: Zappos
Scarf: Bought in Egypt (Similar here)
Sunnies: Old (Similar here)
Watch: Similar here
Bracelet: WestRiverLeatherCo.
*Disclosure: some of these links are affiliate links. Meaning, if you click a link and make a purchase, Have Clothes, Will Travel gets a very small commission at no extra cost to you. Thank you for supporting the brands that make this blog possible! I am also a participant in the Amazon Services LLC Associates Program, an affiliate advertising program designed to provide a means for us to earn fees by linking to Amazon.com and affiliated sites.
*c/o = courtesy of, meaning the company gave me the product to be used on my blog, and I did not pay for it. All opinions are my own, and I am not being compensated for a positive review.