*If you like this post, it is now available on iTunes as a self-guided walking tour! Click here to download it.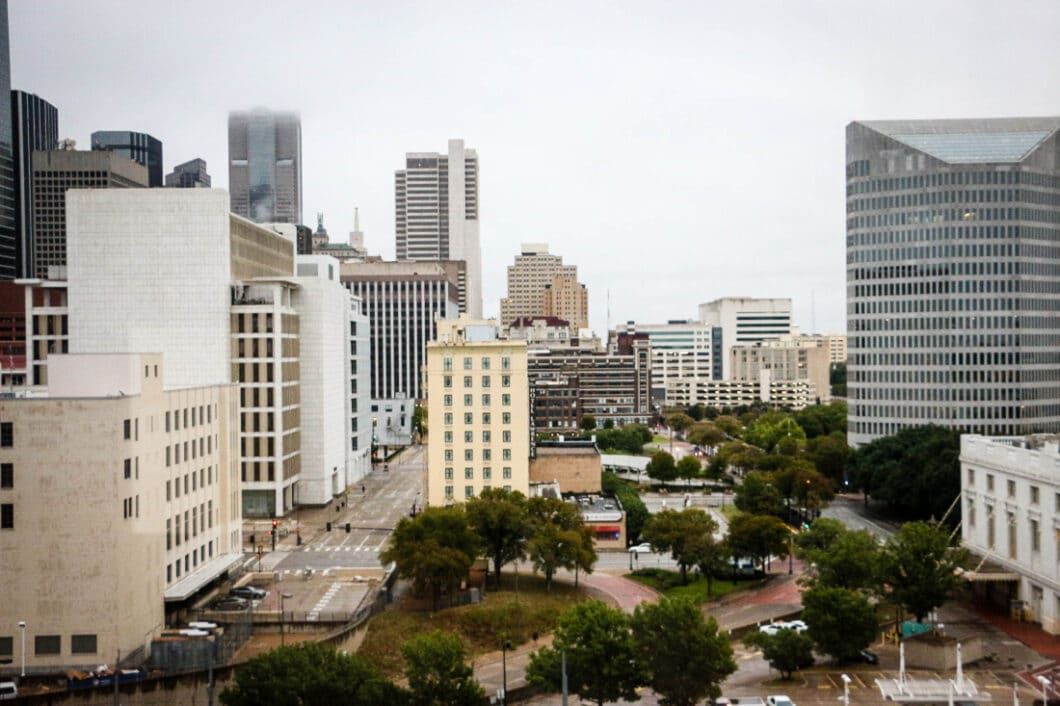 My adventure in Dallas didn't exactly go according to plan. I intended to have a few days to wander and explore the city at my leisure. However, due to a monsoon that overtook Dallas while I was there (seriously, they had flooding and record rainfall), and a flu bug that landed me in my hotel room for a whole day and a half… I wound up cramming all of my sightseeing activities into one afternoon!
I did get to check out Reunion Tower, which I talked about in my last post. I was also able to see the JFK Memorial, which weirdly enough, is not where JFK was assassinated…and I did see the Grassy Knoll.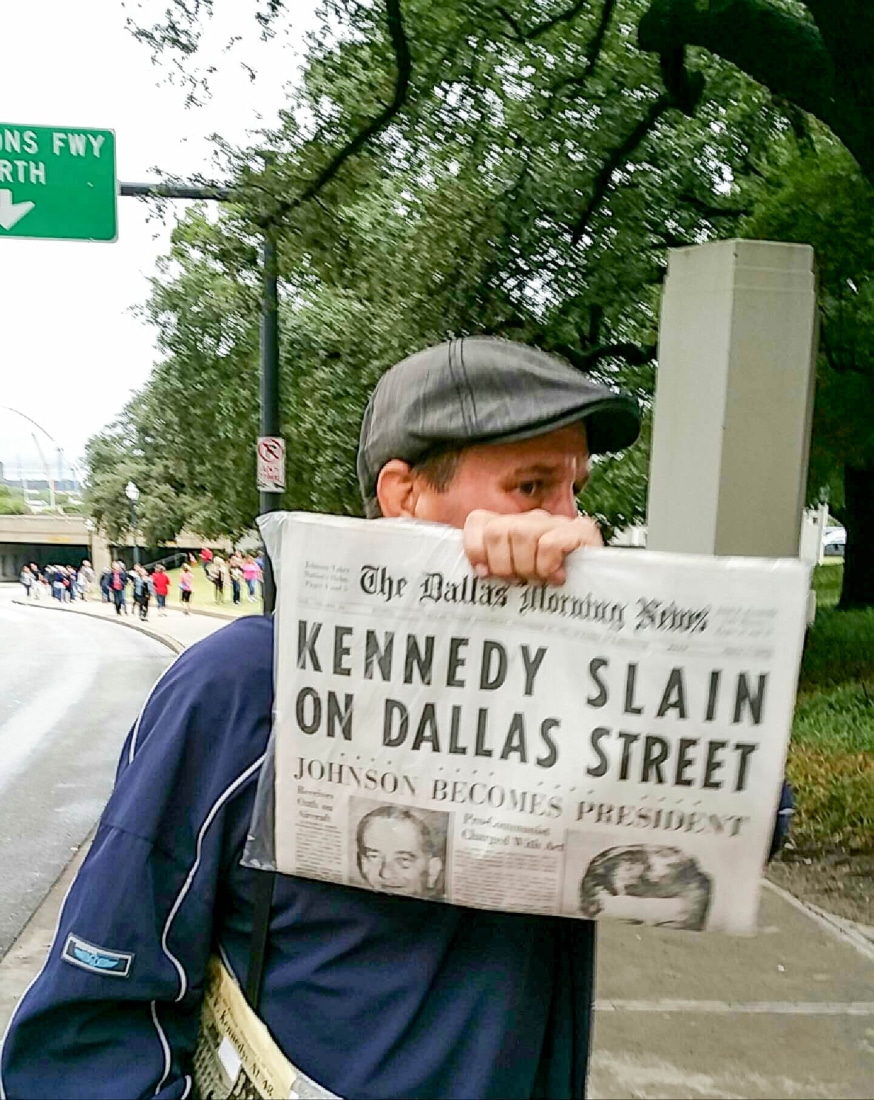 I had also heard wonderful things about The Dallas Museum of Art, as well as The Sixth Floor Museum. However, I felt like I've been to quite a few museums this summer…and I wasn't feeling the best…so, I wasn't sure how well I was going to be able to concentrate on the content. I, therefore, made the logical decision to spend my only afternoon in Dallas at the Dallas World Aquarium. I swear it made me feel better, and I had a blast watching the penguins! (Kind of like the equivalent to watching Saturday morning cartoons, haha.) Prepare yourself for all kinds of critter pictures!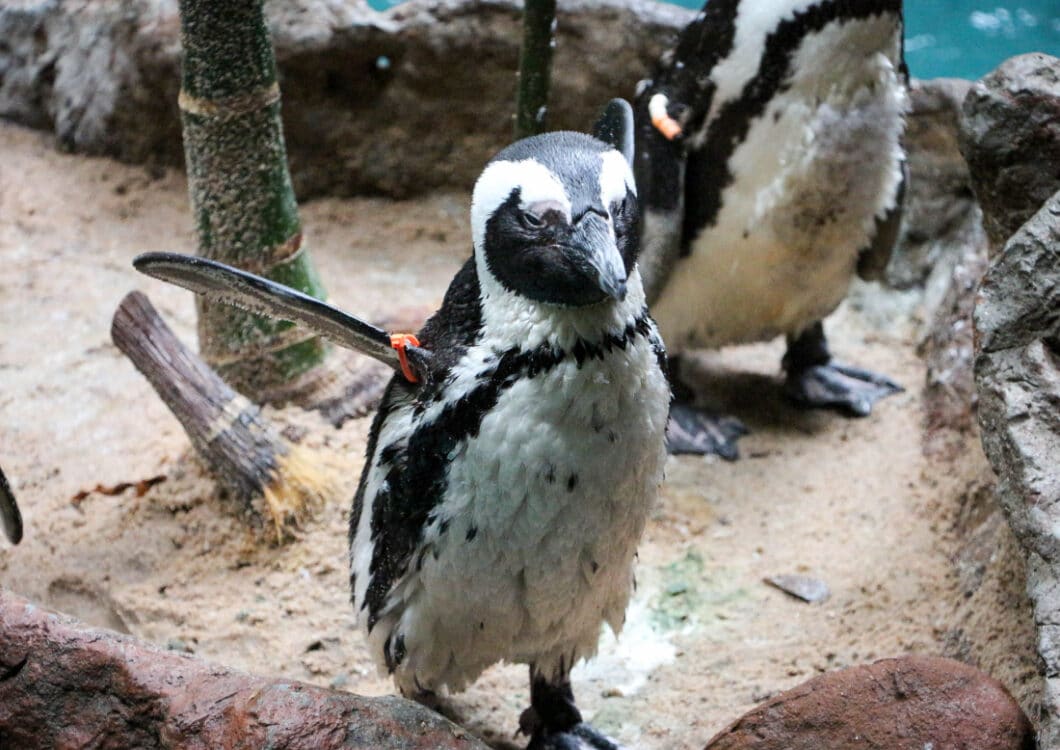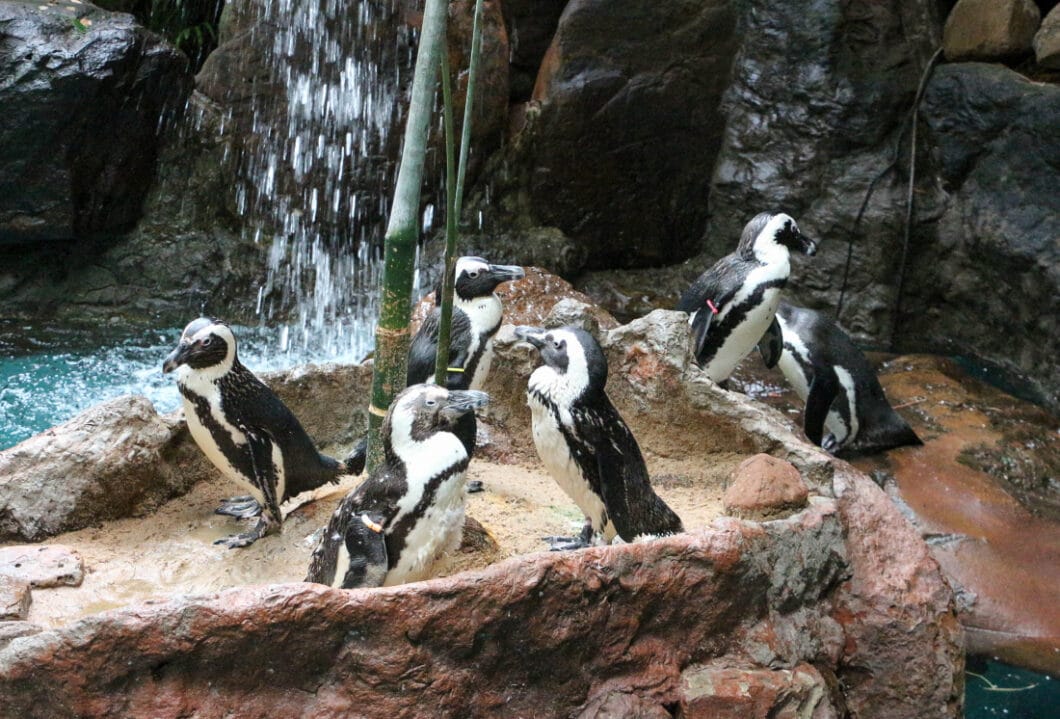 I was so happy I decided to spend my afternoon at the aquarium! The only other aquarium I've ever been to is the Shedd Aquarium in Chicago. And while that aquarium is huge and impressive, there are an absolutely insane amount of people there, and it's a bit hard to enjoy yourself. But the Dallas aquarium is much smaller, which I personally liked! And even though I went on a crummy Saturday afternoon, I didn't feel as though the place was too crowded. I was able to wander around and even backtrack without difficulty if I wanted to spend more time at an exhibit.
The Dallas Aquarium also has scheduled feeding times, where you can watch the animals get fed and a zookeeper tells you the animals' names and fun facts about them. I went to the penguin feeding (they're my favorites) and watched the little guys swallow their fish whole. Haha.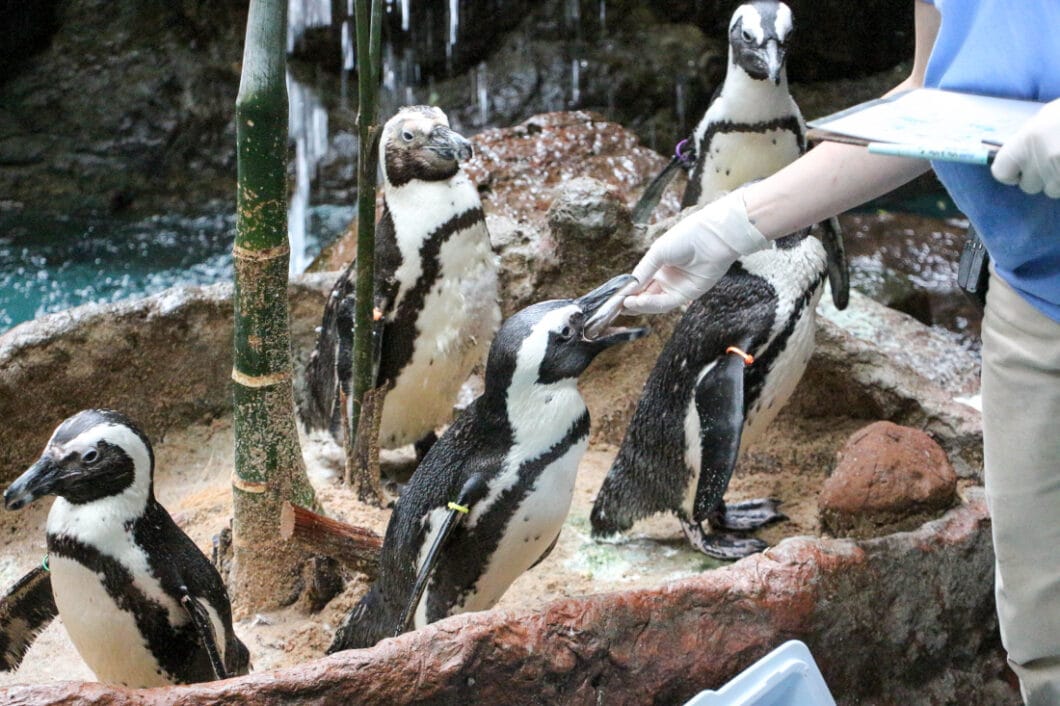 Another random observation about this aquarium that amused me, was the fact you could purchase beer, margaritas, and other alcoholic beverages at the cafes and bring them with you through the exhibits. I did not sample any of these beverages, but it was fun to see couples sipping on margaritas watching the fish swim by. (I was pleased enough that my water bottle only cost a $1.50!)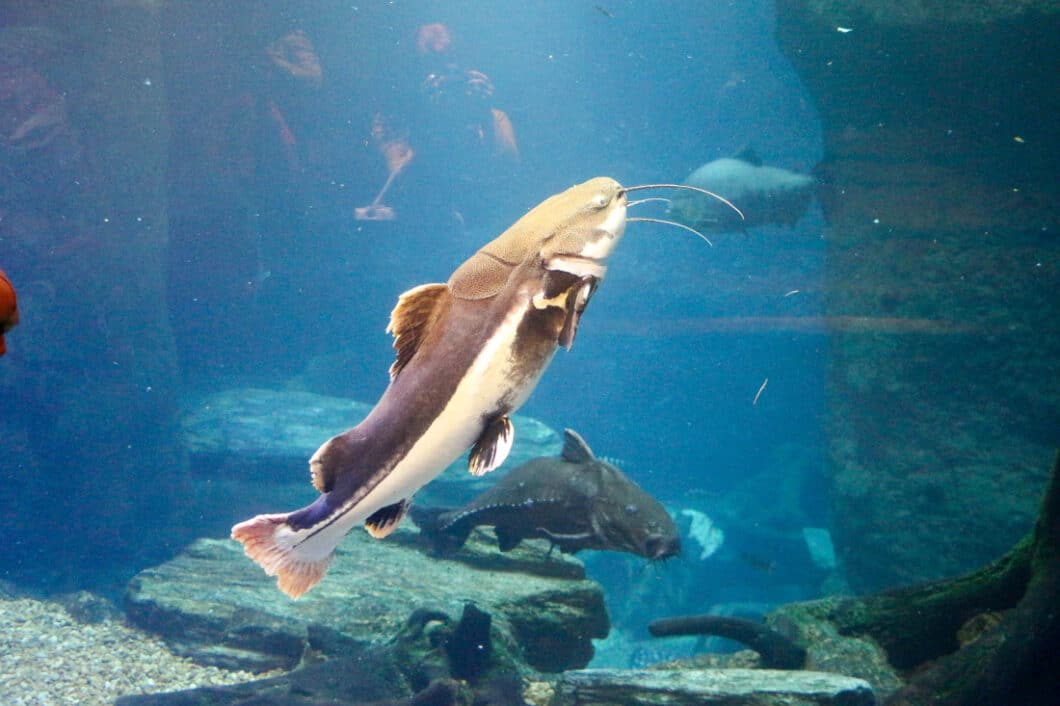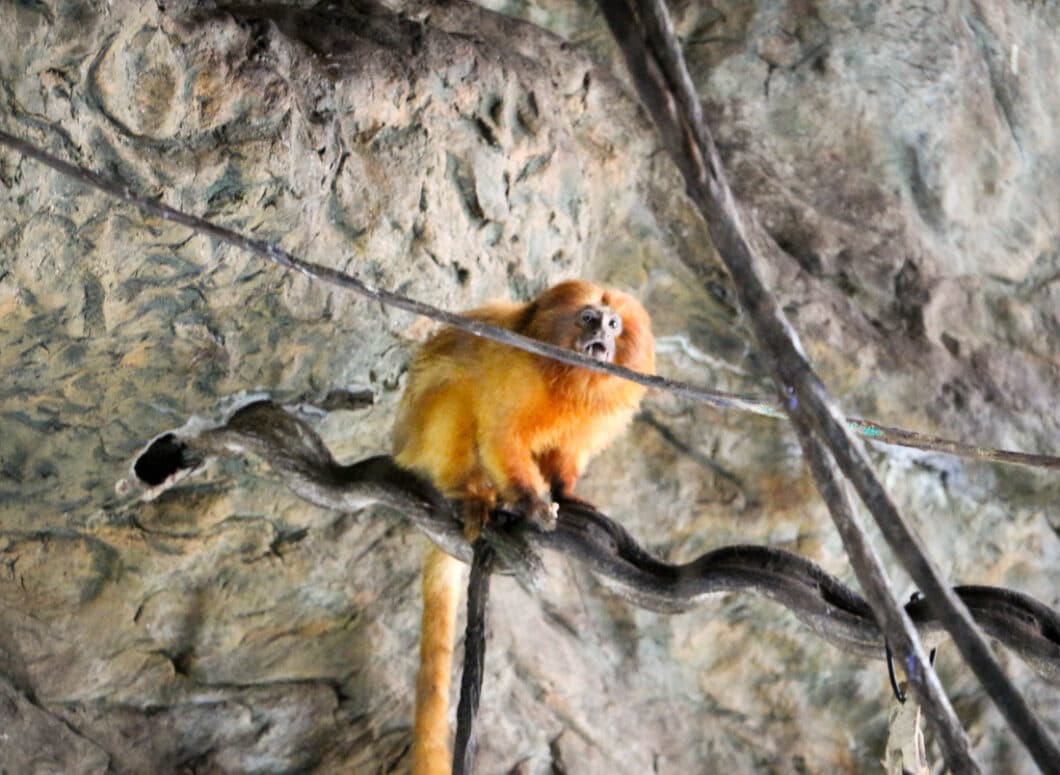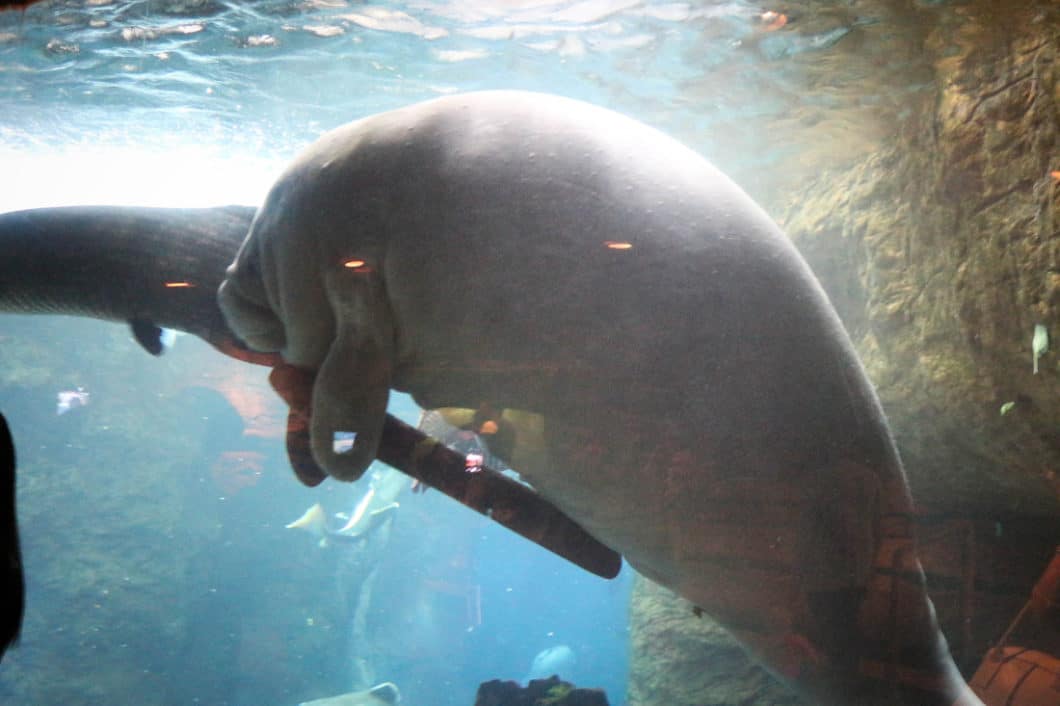 I'm going to show off more photos of my time at the aquarium before I show you how I spent my only night on the town in Dallas (you can click on any of the photos in the gallery to make them full-sized).
Dallas World Aquarium photo gallery
My time at the aquarium made me feel so much better, I was actually able to go out for some authentic Mexican food and to a Cowboy Dancehall later that night! I, for the life of me, can't remember the name of the restaurant we went to (probably for the best, though, I didn't really like my enchiladas. Haha.). However, the dancehall we went to is called Cowboys Red River Dancehall.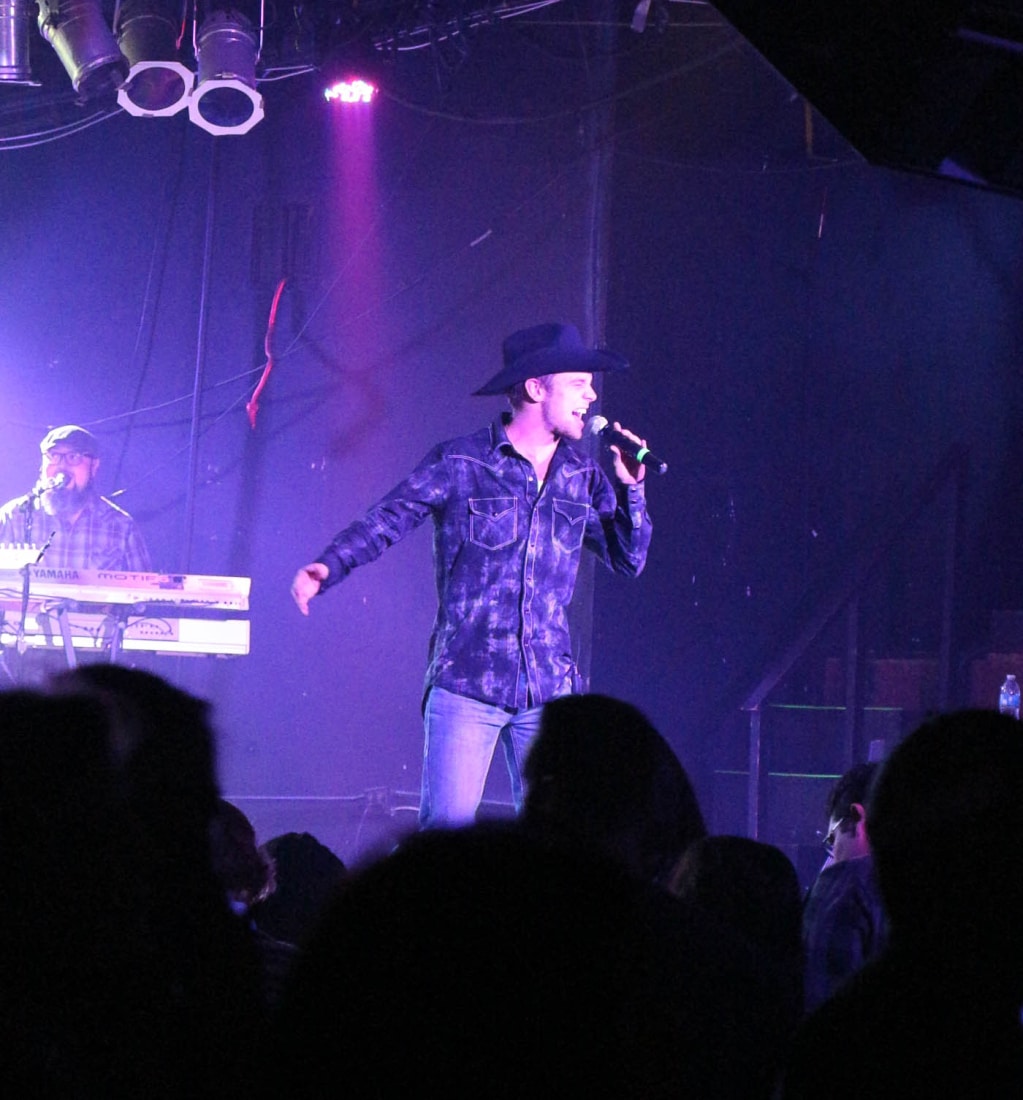 I am really not a fan of country music, really not a fan. However, it was my only night in Dallas and this seemed like the thing to do! I also have to admit, the singers they had on stage were good! I really liked the guy pictured above, he was singing quite a bit of older country music…which I don't mind as much because it brings back fond memories of my childhood (George Straight, Clint Black, Garth Brooks, I don't mind these guys so much). I was also super impressed with how well everyone on the dance floor could dance! I'm a terrible dancer and know nothing about dancing…but I really enjoyed watching everyone's dancing abilities!
And what kind of a Cowboy Dancehall would this be if it didn't have a mechanical bull? Haha. I did not participate in this either. (I didn't think I would be able to gracefully do this in a dress!) But my husband decided to try it out – and he did really well! You can check out the video below if you want to see it. 🙂
Not too bad, right? The band was on an intermission, that's why you are sadly not hearing any country music playing in the background. My husband said that was the dizziest he has ever been, and that was probably the hardest part of riding the bull!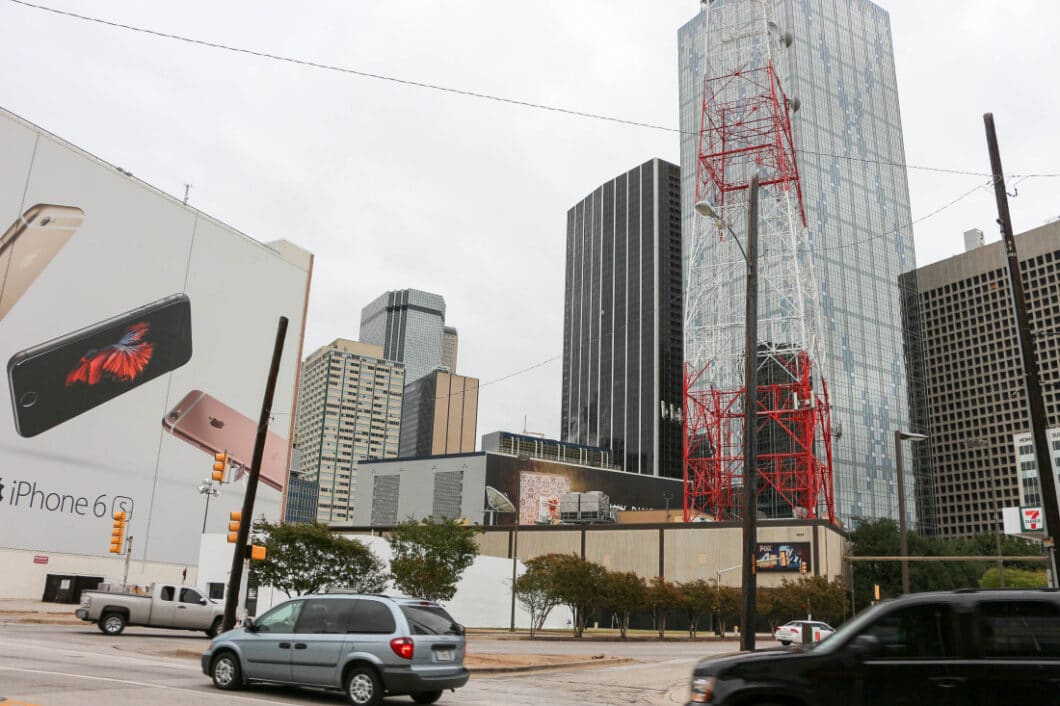 While the trip didn't exactly go according to plan, I was very happy with all that I was able to see in my very limited time in Dallas! I will definitely have to return for the full Dallas experience, though!
I do have a question for people who have visited Dallas, though…is it just me, or are there hardly any people in the city? I thought it was so strange that I never saw anyone on the streets, ever! I know the weather was crummy, but it still struck me as weird. Was this just because of the weather, or did you guys think Dallas wasn't all that populated of a city either? Let me know in the comments!
This is the last chance to vote for me in the Pullman Workation competition! Just click here to cast your vote! Thank you so much! (Also, if you don't immediately see my smiling face when you click the link, X out of it and try again! The site doesn't seem to always load properly.)