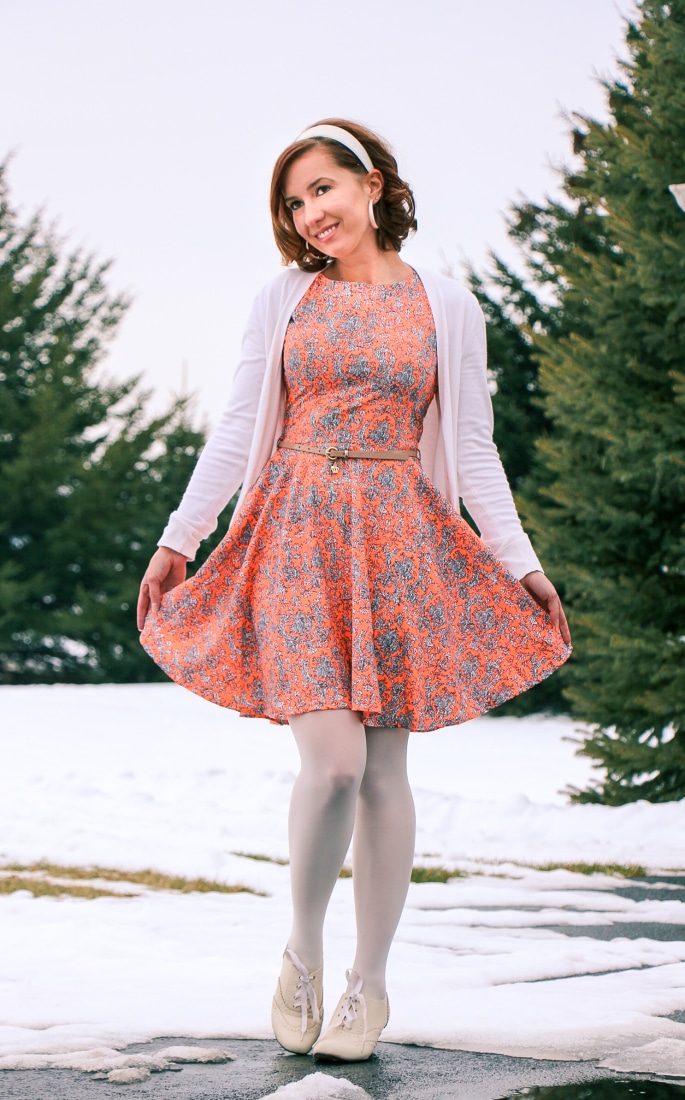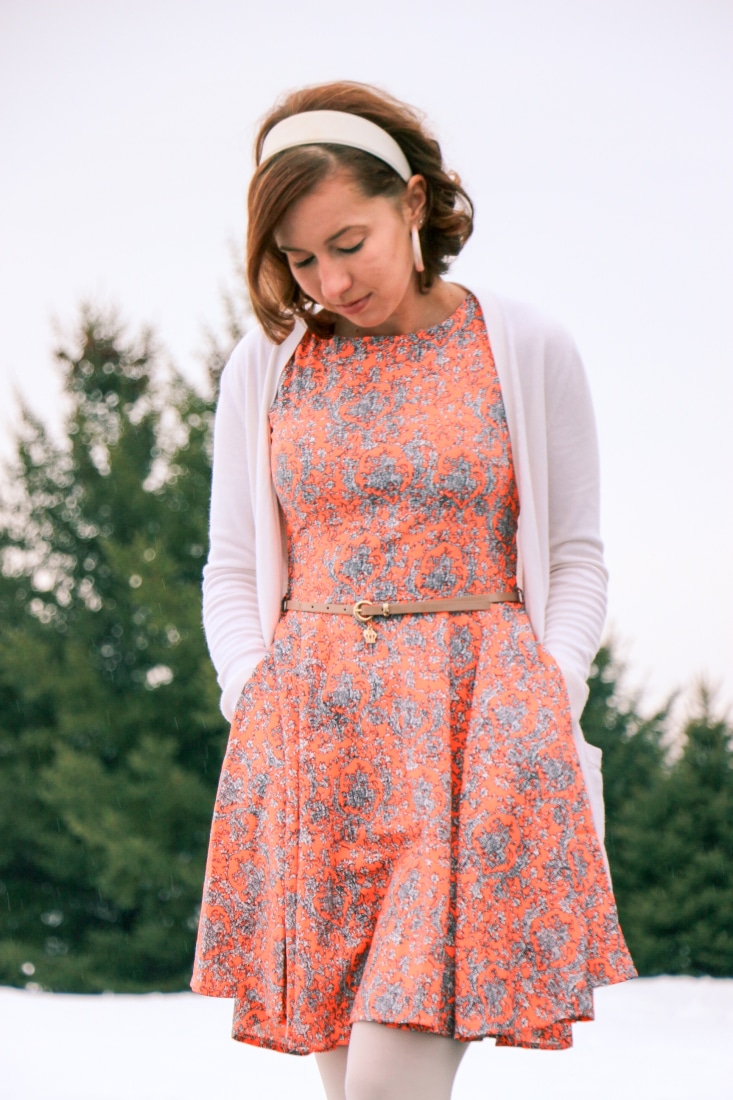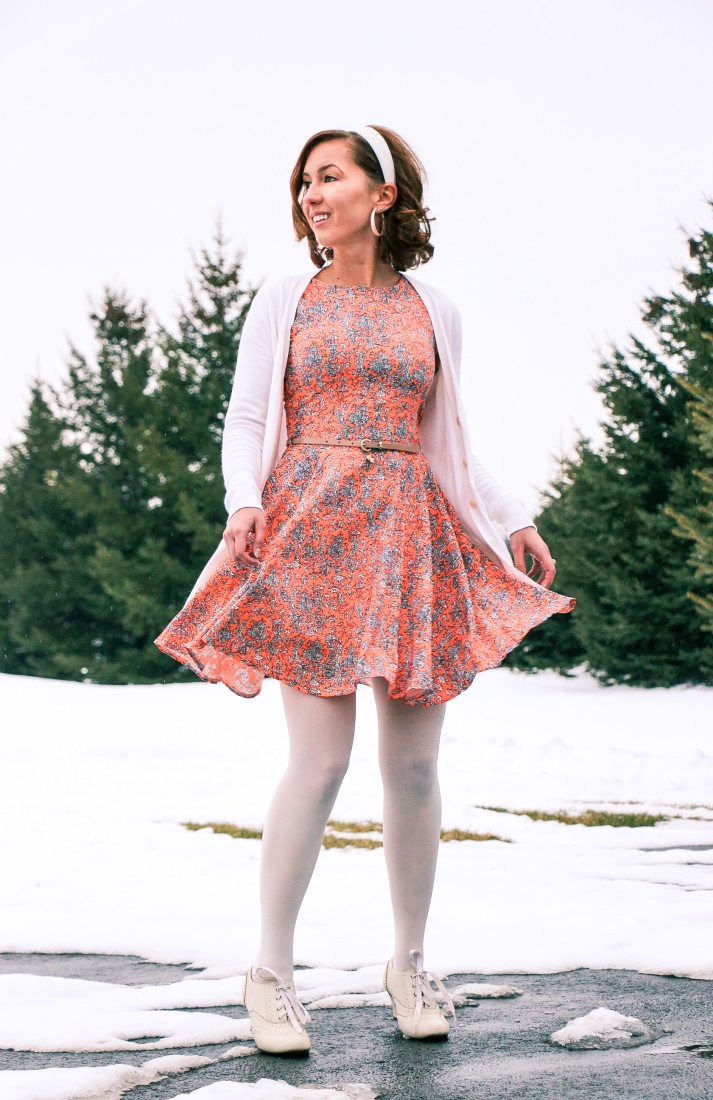 Shop the look:

This dress wasn't worn for just any date night, this was actually my outfit for my 3 year anniversary with my husband! Wahoo! 3 whole years together as an old married couple. Haha.
Our anniversary was actually on Monday, but we were both so worn out from 2 weeks of nonstop holiday events…we decided to just stay in and watch Netflix instead. (See, old married couple right here. Haha.) But last night we were finally recharged enough to venture back into society. We went to celebrate at one of my favorite date night restaurants in downtown Appleton – Il Angolo. I love this restaurant not only for its awesome food and ambiance, but also because I don't have to make decisions when I'm here. They have a special where the chef will pick out 5 (technically 6) courses for you – salad, soup, appetizer, seafood, steak & dessert. It's always so good! And a great way to try different things on the menu. And last night was no different, we had a lovely time, the food was fantastic and our waitress was very sweet and helpful.
However, a shoutout to the lady who was sitting behind us and talking about us for the majority of the evening. We could hear you.. the restaurant is not that big, nor was it that busy. I'm not entirely sure what we did to spark your interest, but it was a slightly odd situation to hear you trying to guess my age and making sarcastic comments about how "classy" we are. I'm guessing it was a comment about "ladyfingers" that really set you off, because after that comment was made you became much louder. (We were talking about ladyfingers..the cookie..because we had tiramisu for dessert..which has ladyfingers in it.) I'm guessing you either don't know what ladyfingers are, or you were drunk, either way…I'm really regretting not glaring at you when I left. Phew! That's off my chest..thanks for reading another rant of mine! Let's move on to the dress, shall we? 🙂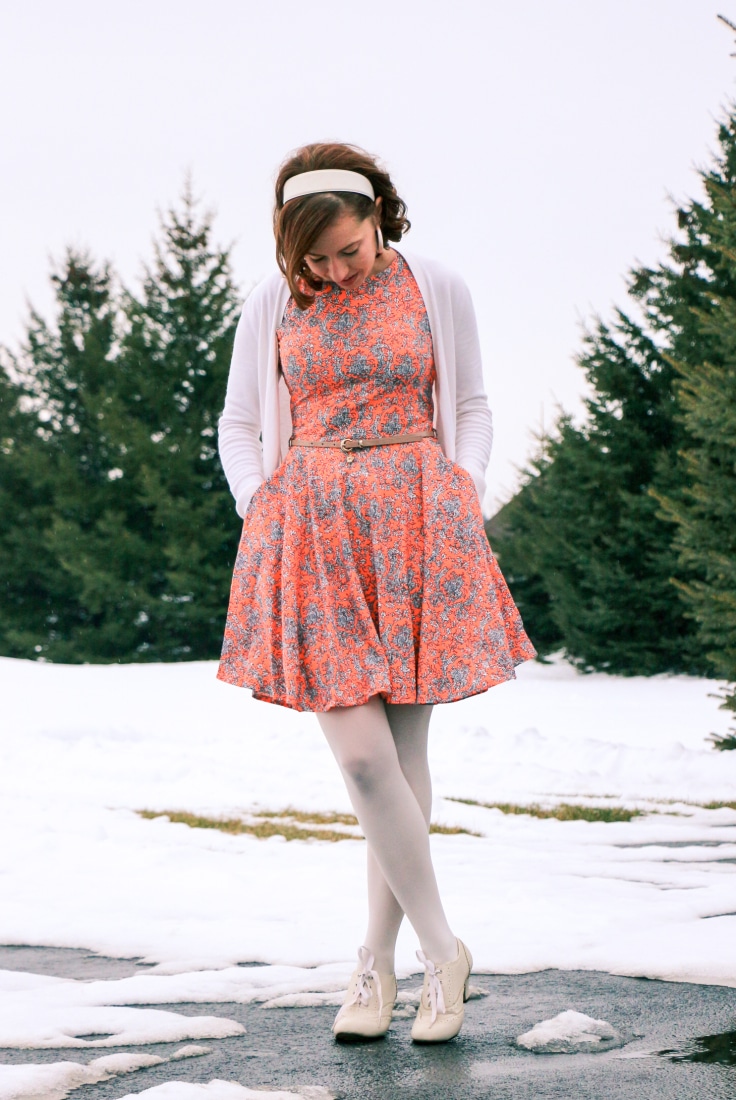 This is another dress from the lovely Lilee Fashionyamanto! It reminds me of my collection of Closet Clothing skater dresses (a.k.a ModCloth's Luck Be a Lady dresses) – except it actually fits me a lot better. I love my Closet dresses, but the armholes are always slightly too big on me and show my bra…so I always have to wear a cardigan with them. But this dress is great! No gaping armholes and the material is stretchier and more breathable. I'm really looking forward to breaking this one out in the summer months. Oh, and it is a good twirling dress and it has pockets – need I say more?
What's your favorite date night restaurant? And has anyone else bought the Luck Be a Lady dresses? What do you think of the fit? Let me know in the comments!
Where to find it:
Dress: c/o* Lilee Fashionyamanto (Reminder: this is a Facebook page. Just comment on the dress you want for more info. Similar option, here.)
Tights: ModCloth (similar)
Shoes: ModCloth (similar)
Headband: Claire's
Cardigan: Old Navy
*c/o = courtesy of, meaning the company gave me this product to be used on my blog, and I did not pay for it. All opinions are my own, and I am not being compensated for a positive review.