Gift Ideas: Fun Subscription Boxes & Delivery Services
You can get everything from beer to butterflies and unique Japanese candies delivered right to your doorstep! They make great last-minute gifts too!
Even before we were all told to stay at home, I was a bit of an online shopping addict. If it meant I didn't have to go to a store I was SOLD. (I really hate in-store shopping!) So, this post will include several things that I have delivered to my home, personally, as well as some that I am looking into… or just thought was a fun idea!
I hope you enjoy this list – and I would love to hear some of your favorites that I may have missed, in the comments section at the end of the post!
Fun Delivery & Online Subscription Services to Try or Give as Gifts
Self-care boxes
During this stressful time, nothing is more important than carving out a little "me" time. Pour yourself a bubble bath or wine or both and try some fabulous destressing products for your body and mind.
If you're interested in a monthly subscription service, Crate Joy has just about every monthly self-care subscription box under the sun to choose from.
Or I also recommend Annmarie Skin Care, if you would rather do a one-time, self-care box. I have their "Recharge & Relax Bundle" and have been using it for a couple months now. It is divine!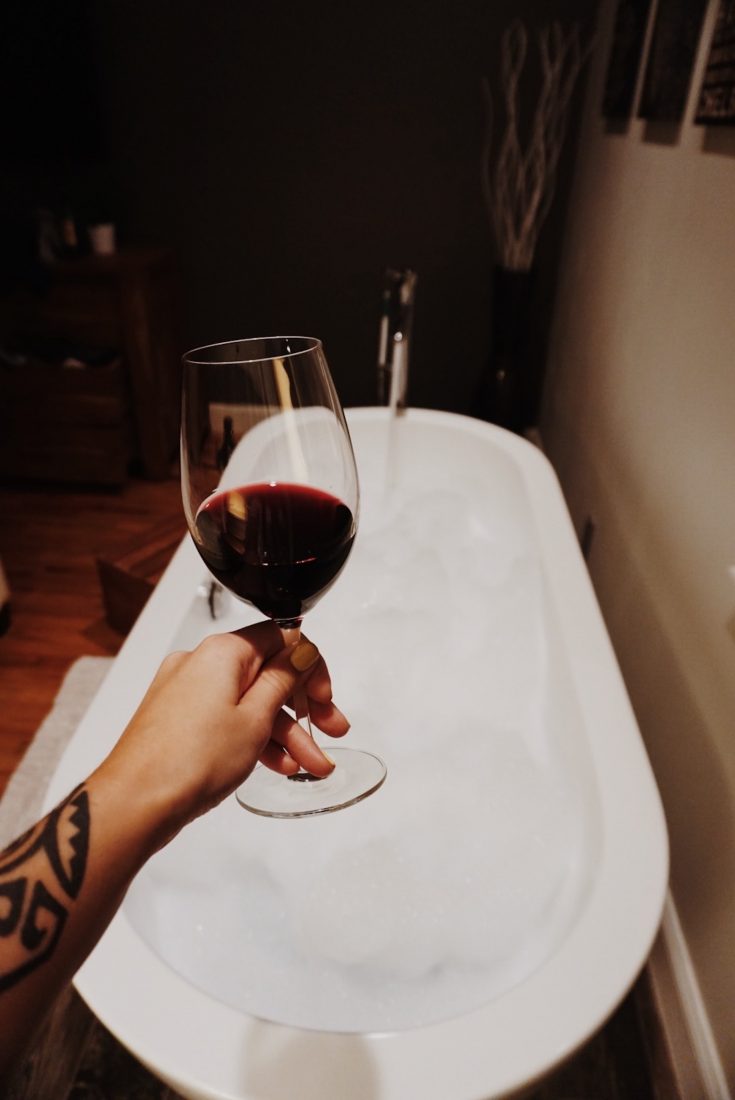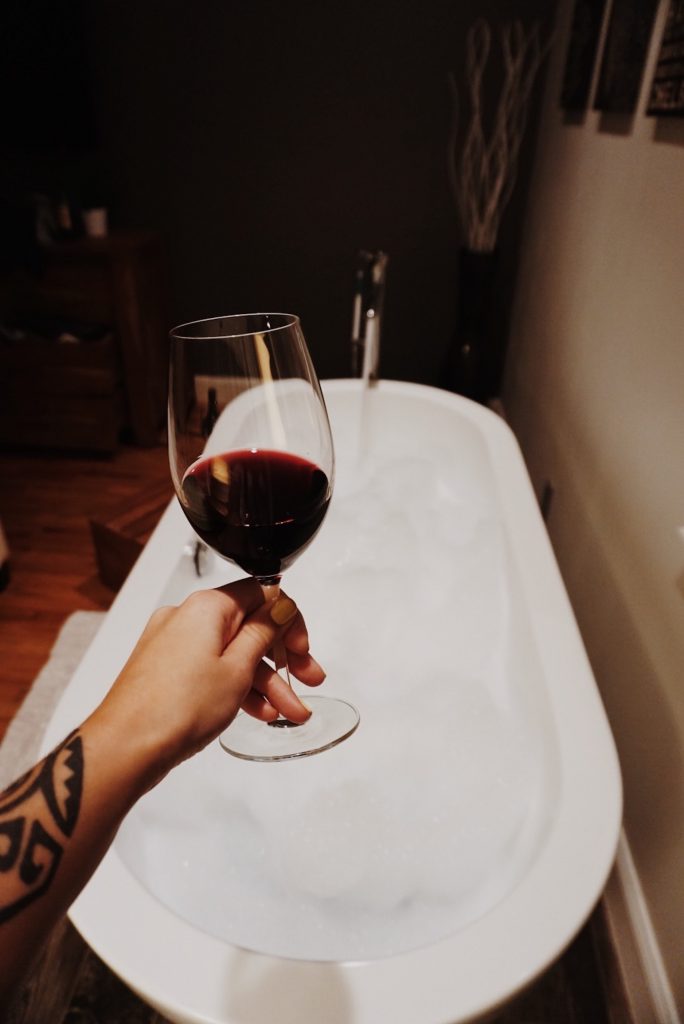 Wine Subscription Box or Delivery
While we're talking about self-care, I firmly believe a glass of wine falls into that category! And there are services out there that will deliver wine right to your doorstep.
Winc is a flexible monthly subscription service, that sends you 4 bottles of wine based on your taste. (Comes out to about $13 per bottle including shipping.)
Another option is Drizly, if you would rather not do a subscription. Drizly partners with more than 2,200 retailers across North America to send wine, beer, liquor and snacks to your door. When you add something to your cart, you'll have the option to choose which store in your area will fulfill the order. You can often get your order delivered in under an hour (though the site currently warns to expect delays given the increased demand).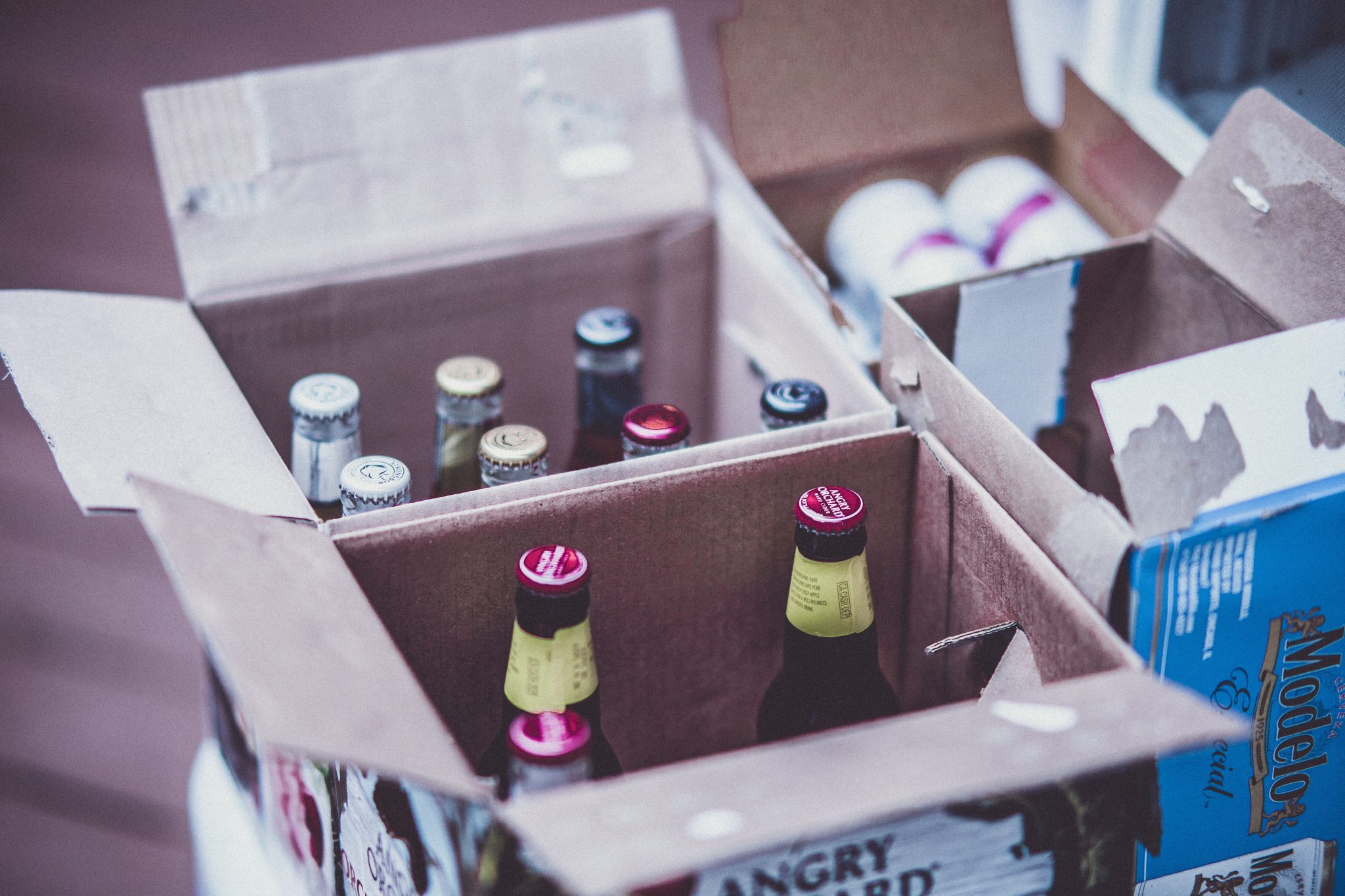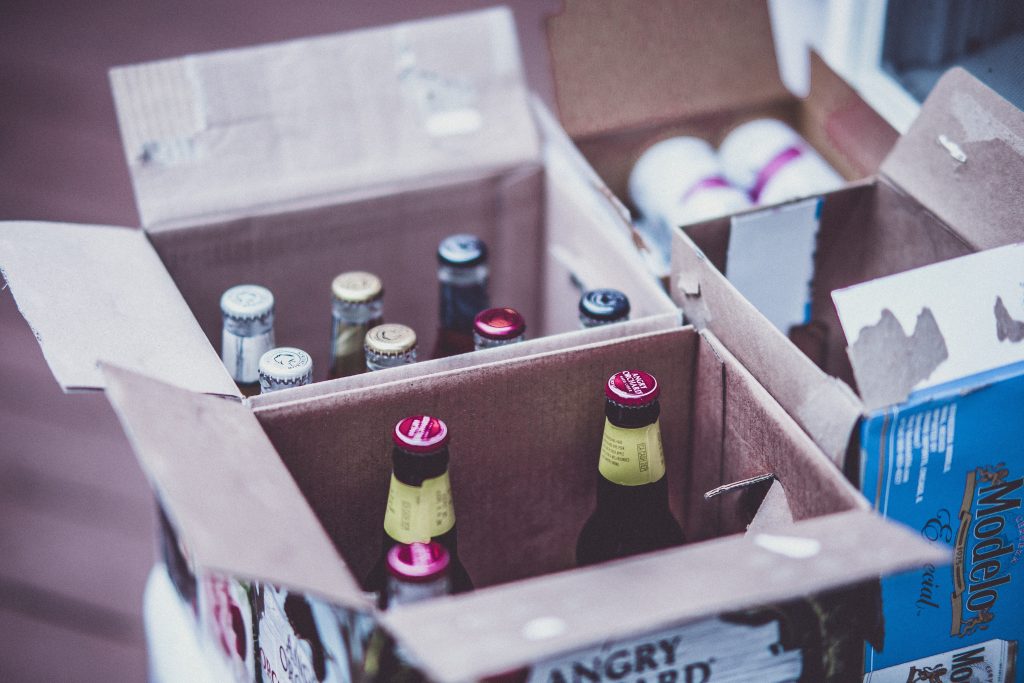 Beer Subscription Box or Delivery
More of a beer fan? (Me too!) Don't worry there are beer delivery services too! I've personally used Beer of the Month Club and really enjoyed it! They send you 12 beers from craft breweries all across the United States. (It's roughly $3.50 per beer including shipping.)
Drizly, again, is another option to have beer delivered quickly without a subscription, or try Postmates! They are similar to Drizly and boast delivery times of less than an hour too.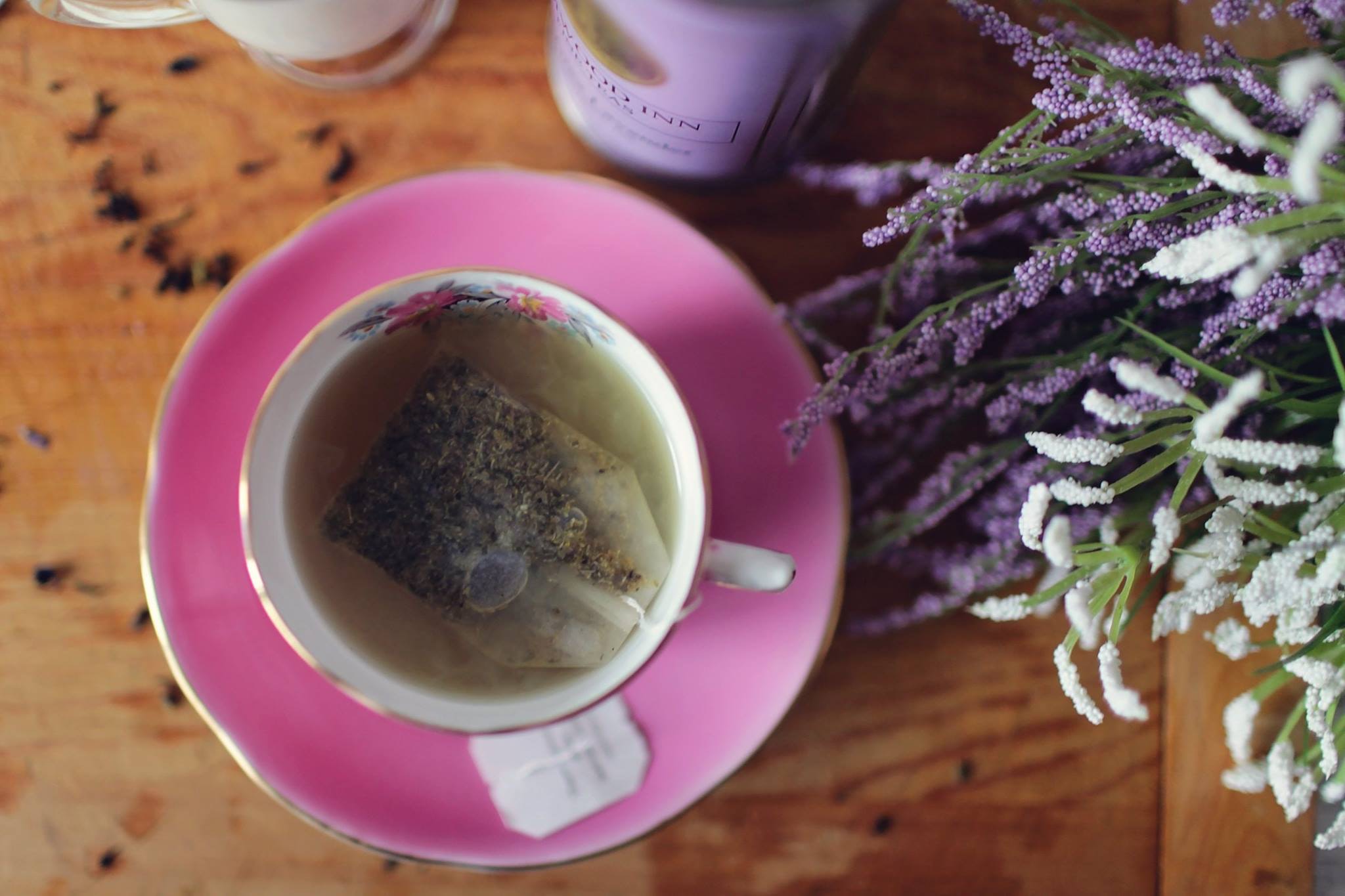 Tea / Coffee / Kombucha Subscription
But alcohol doesn't haven't to be the only beverage that gets all the glory! You can also get delectable tea and coffee boxes delivered right to your door.
Simple Loose Leaf Tea will send you four different bags of loose leaf tea each month! And with Bean Box, you can get a single bag of unique coffee or a sampler box (from tons of different brews)! Amazon also has TONS of individual tea and coffee choices if you would rather not do a subscription.
Another fun beverage is Kombucha! Kombucha is a fermented, black, or green tea drink that has loads of probiotics. I, personally, order my Kombucha from and recommend Health-Ade. It's also a great alternative option to have to alcohol during the holidays.
Cooking Kit Subscription
It's great to order takeout and delivery right now, as your local restaurants need the business. However, you'll likely not want to be eating delivery or takeout every single night. That's where cooking kit subscriptions can be a fun change of pace!
I've tried a couple now. My personal favorite is HelloFresh, and the photos above are few of my recent favorite meals. The recipes are simple, unique and take less than 30 minutes on average. The food is always fresh too!
I've also tried EveryPlate – which is a more affordable option. However, I didn't care for it as much. The recipes weren't as healthy or as exciting to me (just personal preference). The price was considerably reduced, though.
And Freshly is a good option if you don't want to cook at all. They send healthy premade meals that only require you to microwave them. I do really like these meals if I don't feel like cooking or only want a quick lunch. I love their sausage & pesto fusilli and buffalo chicken!
Bokksu is an interesting service that does monthly subscriptions of Japanese candy and goodies! You can also order individual Japanese snacks and candy if you'd rather not do the monthly box. (I might have to order myself some Green Tea Kit Kats… I crave them ALL the time. They are SO good.)
Amazon also has a lot of unique Japanese snacks to choose from too! Click here to check them out.
Plant Boxes
I think this is SO cool. The Plant Club delivers a new plant to your door each month along with cute pots & accessories! These are mainly house plants.
If you're looking for more of the garden variety, there are TONS of subscriptions for gardeners too. Click here to see them.

Barkbox – Dog Toys and Treats!
You can get a your furry friend some fun stuff too! Every BarkBox has 2 innovative toys, 2 all-natural bags of treats, and a chew, curated from each month's unique themed collection.
If you're looking to easily get your pup or ANY pet in your house some fun items delivered, I personally like ordering from Petco. I go a little crazy on here for Miss Kitty! (She has a fancy new water fountain on the way… along with a harness and leash so I can take her in the backyard safely!)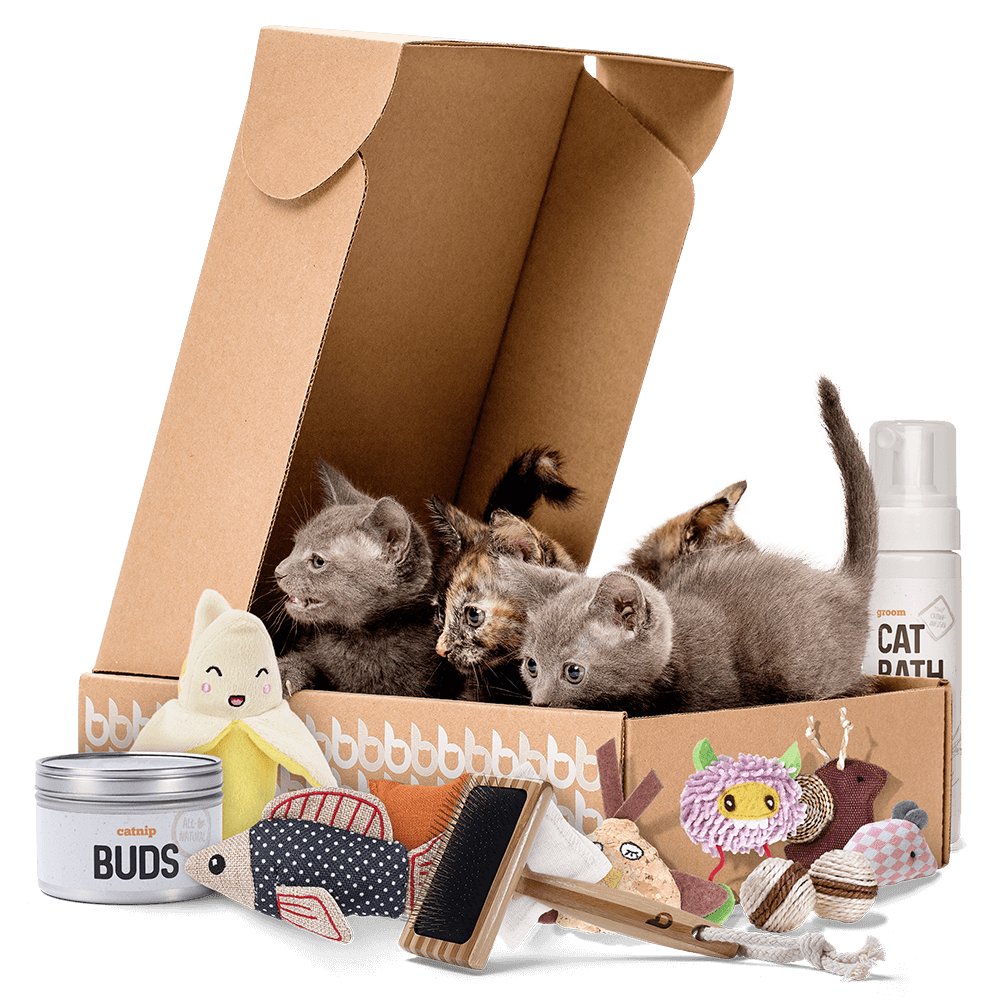 Subscription Cat Box
Don't forget about your kitty cats! Litterbox.com just launched a cat subscription box that is filled with unique toys and premium products. The first box will ship in May. For a limited time only, you can preorder and get $10 to use on your next purchase at Litterbox.com! (Click here for more info on this box.)
Explore Local Box
This is a great subscription for someone who enjoys traveling, but obviously, can't right now. Each month a new city is explored through locally made food and products delivered right to your door via Explore Local. I love this idea!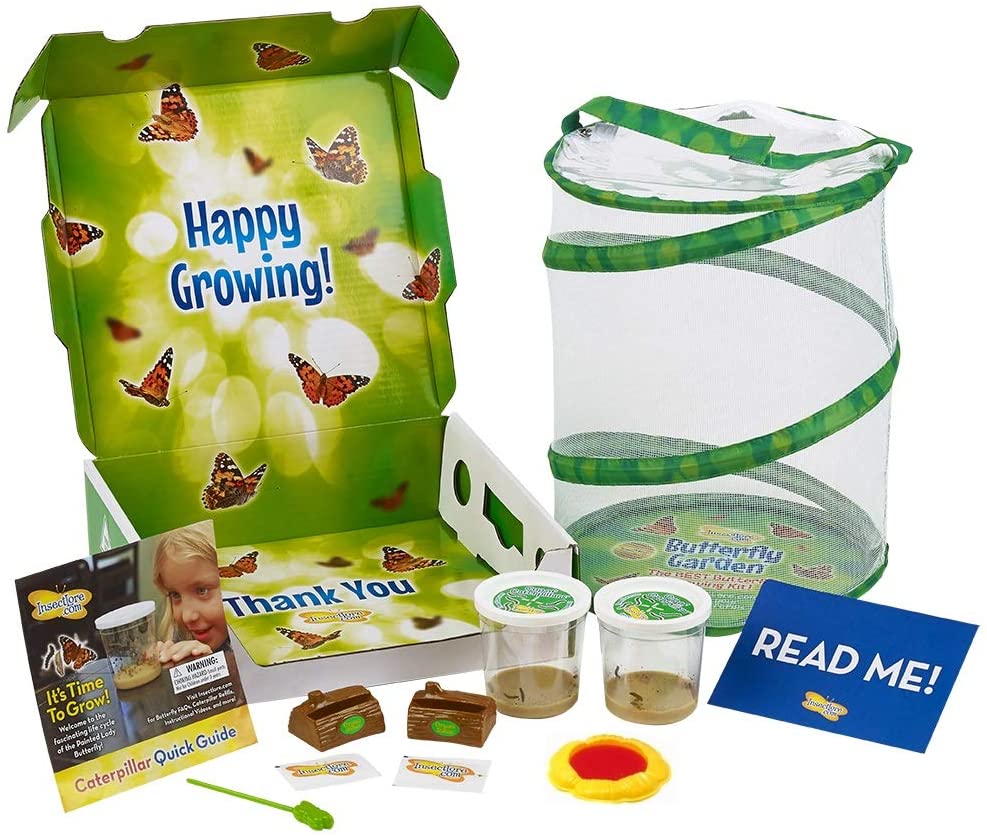 Insect Lore Box
Perfect for your kiddos while they're at home! There are tons of services that will deliver live caterpillars, habitats and supplies for your kiddos to take care of the caterpillars while they turn into butterflies! My parents had nearly this exact kit for me from Insect Lore when I was growing up, and I LOVED it. I thought it was the coolest thing ever! Click here to learn more.
Book of the Month Club
Book of the Month Club delivers books to your doorstep each month. They feature 5 new books each month—with an emphasis on early releases, fresh perspectives, and debut authors. Then you pick which one sounds the most interesting to you. If you decide you don't want a new book one month, you can simply skip it. It's a fun way to discover new books and get motivated to read! My friend, Shannon, does this one and lends me her books that she likes. (I should probably get my own subscription!) This is how I ended up reading A Gentleman in Moscow and The Age of Light. (New fave books!)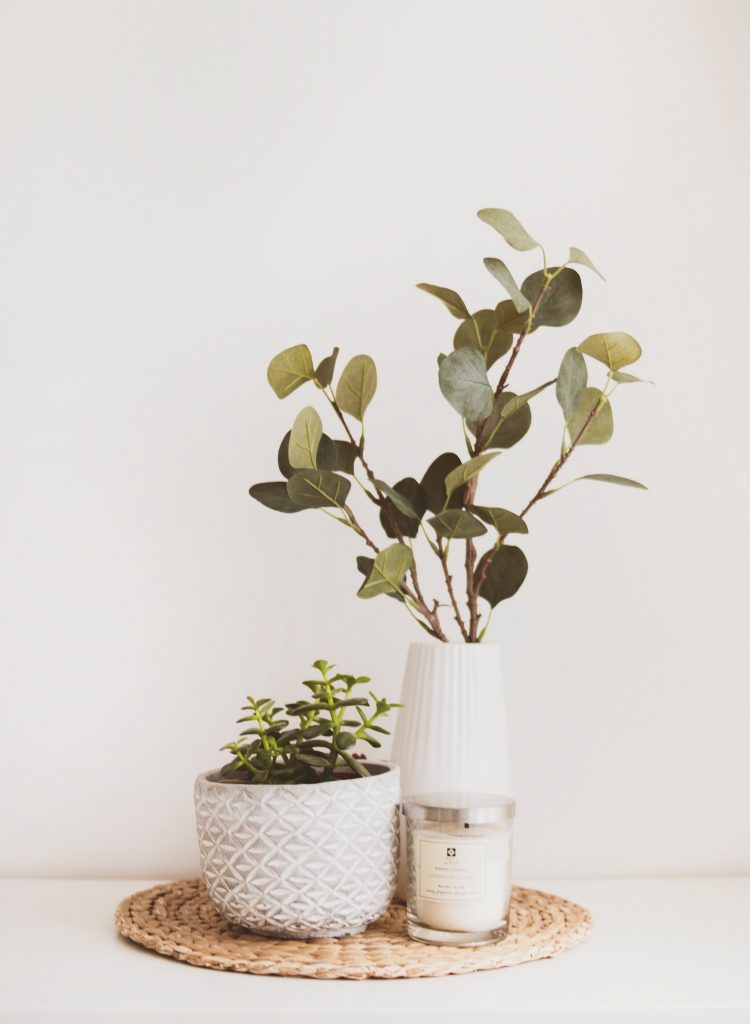 Wickbox – Luxury Candle Delivery
With Wickbox subscription service you will receive a large or medium luxury candle that is expertly curated to match your unique scent preferences every month. Each month features a different brand and a beautiful container that goes with the season.
There are also some amazing luxury candles on Etsy, if you would rather not have a monthly subscription.
Haverdash – Clothing Rental
Haverdash is a clothing rental subscription service that lets you rent as many clothing items as you want for one flat fee of $59 per month, and you can cancel at any time. This link also gets you 20% off your first month. The brands you will get to rent will range from ModCloth to All in Favor and French Connection (to name a few of my favorites)! And the clothing items you can rent are shirts/blouses, sweaters, jackets, dresses, jumpsuits, jeans, pants and skirts.
It's a great way to motivate yourself to wear something other than PJs while you're working from home! (And let me tell you, I NEED that kind of motivation right now.) Click here to read my full review of Haverdash.
Rosetta Stone
Rosetta Stone is a monthly language software subscription that teaches you a new language! It's also free for students in K-12. (I'm currently using it to brush up on Spanish while I'm home.) Click here for more info.
What are some of your favorite subscription boxes or delivery services? Let me know in the comments!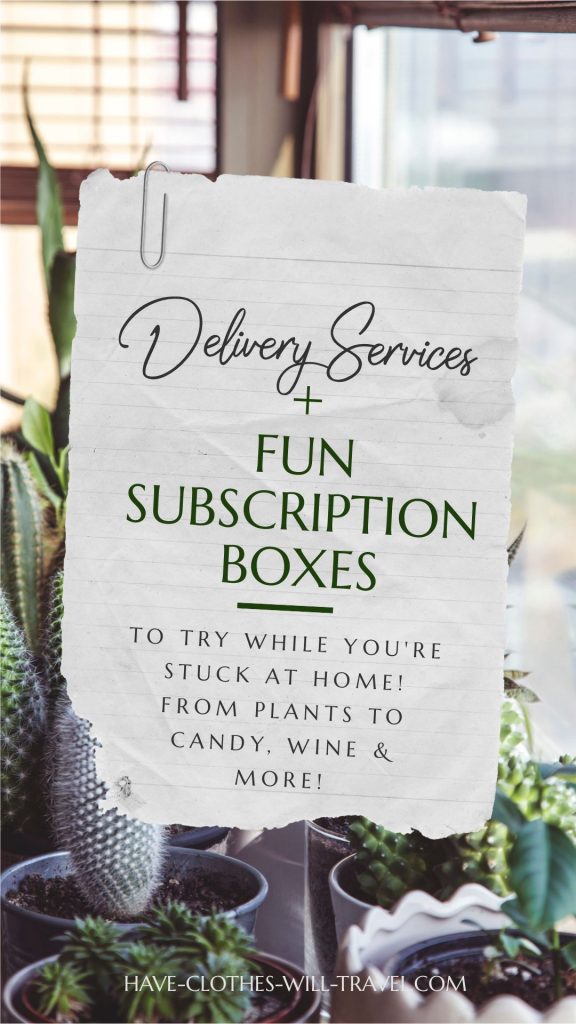 *Disclosure: some of these links are affiliate links. Meaning, if you click a link and make a purchase, Have Clothes, Will Travel gets a very small commission at no extra cost to you. Thank you for supporting the brands that make this blog possible! I am also a participant in the Amazon Services LLC Associates Program, an affiliate advertising program designed to provide a means for us to earn fees by linking to Amazon.com and affiliated sites.