A Fancy Dress, for a Fancy Lambeau Leap!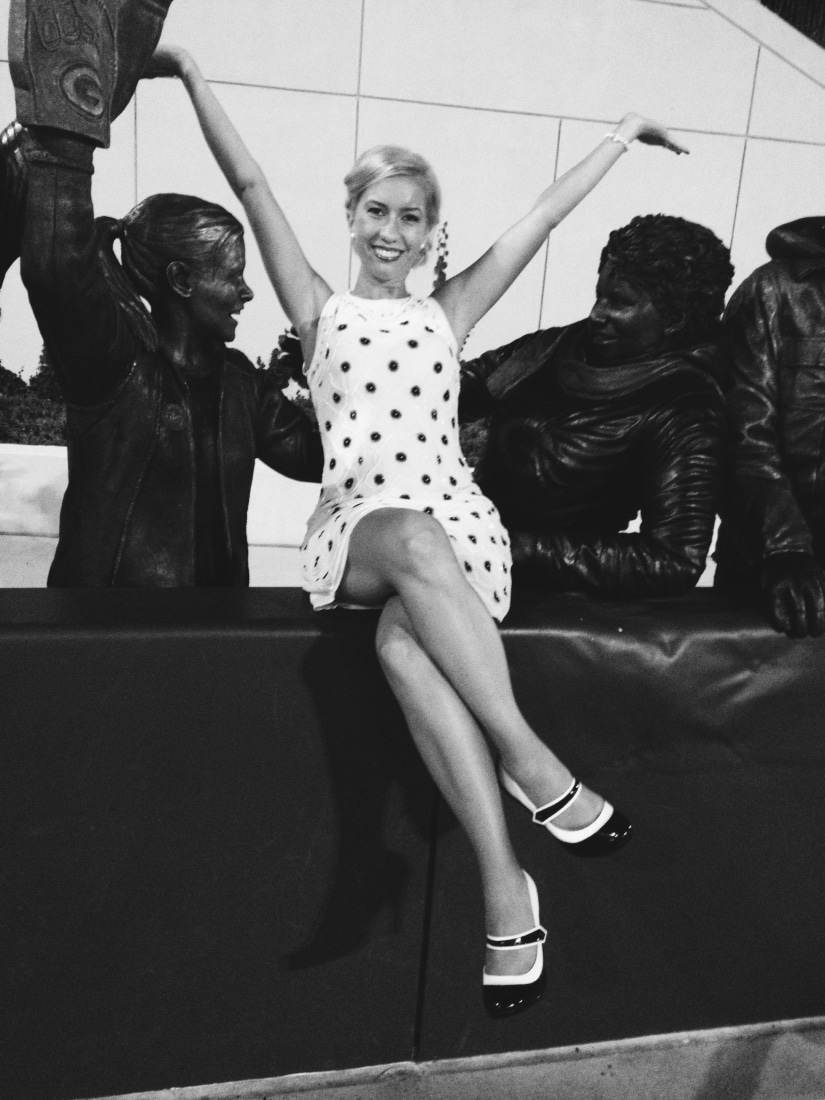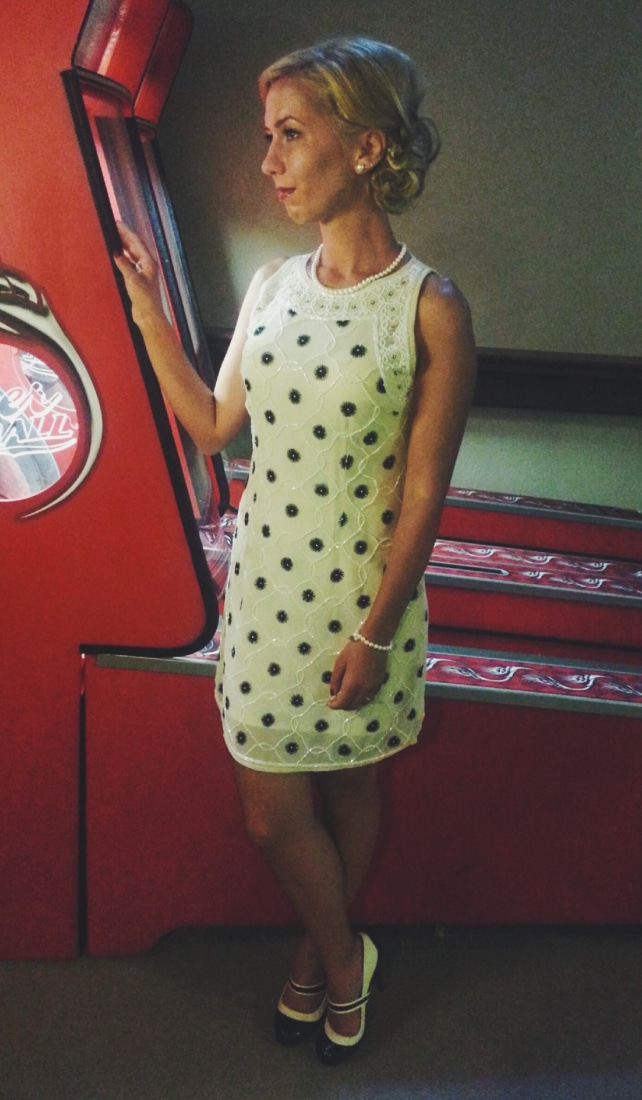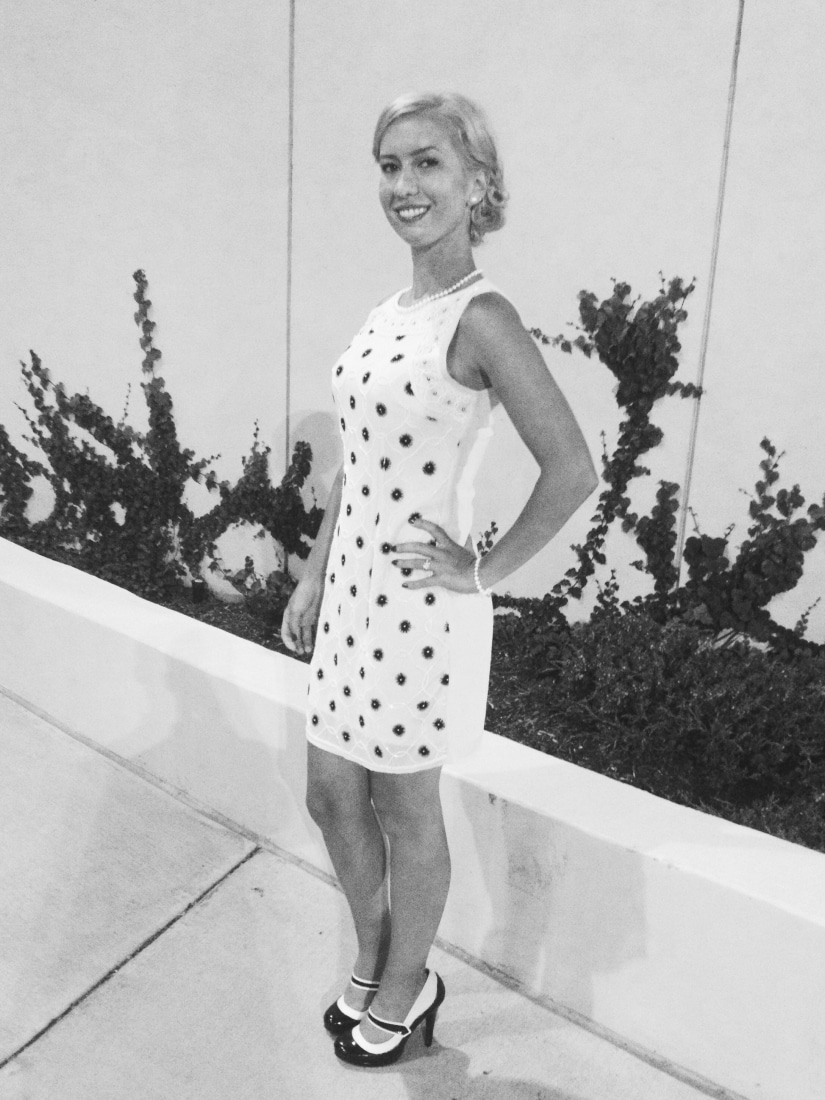 Shop the look:

When visiting the absolutely amazing Lambeau Field, jerseys may be the normal attire. However, for my first "Lambeau Leap," I made it a slightly more fancy affair.
OK, so it wasn't an actual Lambeau Leap…there's a new bronze statue in front of Lambeau Field where fans can pretend they're doing a Lambeau Leap (and it's pretty awesome!). I should also point out I am a Cheesehead, and quite proud of it. Haha!
For this special occasion, I wore a lovely A-line dress, that has a very retro feel to it and is a very flattering cut. It was tight enough to show off a girlish figure, but not so tight it made me self-conscious or feeling as though I had to suck it in all night. The beading on this dress is also very pretty and detailed. The length is just perfect, in my opinion. I should also mention that a couple of the pictures do make the length look a little shorter than it actually is.

While this dress is beautiful, I do have a couple complaints about it. First up, the arm holes are very large. I have about 20 safety pins, as well as stylist tape holding this dress up so my bra wouldn't be hanging out. This is a problem I have with many of my dresses, but this dress really required the most work to make sure my bra wouldn't be showing. Also, this dress is a bit sheerer than I would have liked. You could see the outline of my bra in the front of it (in certain light) and I had to choose my underwear with exceptional care.
As for my super cute heels…they were, unfortunately, better sitting than walking shoes! I have had these heels since December of last year and had worn them on several occasions in the winter and didn't think they were that bad at all. I'm not sure if I just hadn't walked in them as much on those occasions, or if my feet were swollen a bit now that it's summer (and I had run 20 miles the day before..so that may have had something to do with it too)…but my goodness this time around these were some uncomfortable shoes to wear! They are so darn cute, though, I am willing to endure some pain to wear them again.
Although this particular ensemble may have had some challenges, it did receive many compliments and made me feel very glamorous. I was able to do my first "Lambeau Leap" in style! And with a pair of sheer black tights, this is one outfit that I will be wearing in the cooler months as well. Now that I am aware of all this outfit's quirks, next time I wear it should be a far more comfortable experience.

Where to find it:
Dress: ModCloth
Shoes: ModCloth
Pearls: Gift from my husband