32+ Best Luxury Online Shopping Sites for Designer Clothing, Bags, Shoes, & More
After these last couple of years, many of us have turned to online shopping sites to get everything from groceries to luxury clothing. E-commerce has come a long way, and I personally prefer to shop for everything online!
This is also true for any luxury items I may want. I am no longer living in a large city, and it's nearly a 3-hour drive to Chicago… so, if I want to stock up on any new designer pieces, online shopping sites are the only way I am getting these items, now!
Below, are some of the best luxury online shopping sites for clothing, accessories, and beyond. It's awesome too, because many of these websites have relationships with designers and brands, and they have exclusive designer clothing you can ONLY buy on these websites.
I've also split this post into a few categories… the first lists the best websites for luxury designer clothing websites, then I have included some great sites for contemporary luxury brands, then this post ends with fantastic discount and secondhand online stores for luxury clothing and accessories. Happy shopping!
*Disclosure: some of these links are affiliate links. Meaning, if you click a link and make a purchase, Have Clothes, Will Travel gets a very small commission at no extra cost to you. Thank you for supporting the brands that make this blog possible!
Best Luxury Designer Clothing Websites to Buy High-End Brands
1.) 24S
24S is a digital offshoot of the famous Parisian department store Le Bon Marché. Here you'll find the finest designer brands curated by Parisian fashion experts for both men and women. Delivery is SUPER fast worldwide. For much of Europe and the US, shipping only takes 1-2 days, and returns are free and picked up at your home. 24S is also the exclusive online partner of Louis Vuitton, Dior, Celine, and Moynat globally.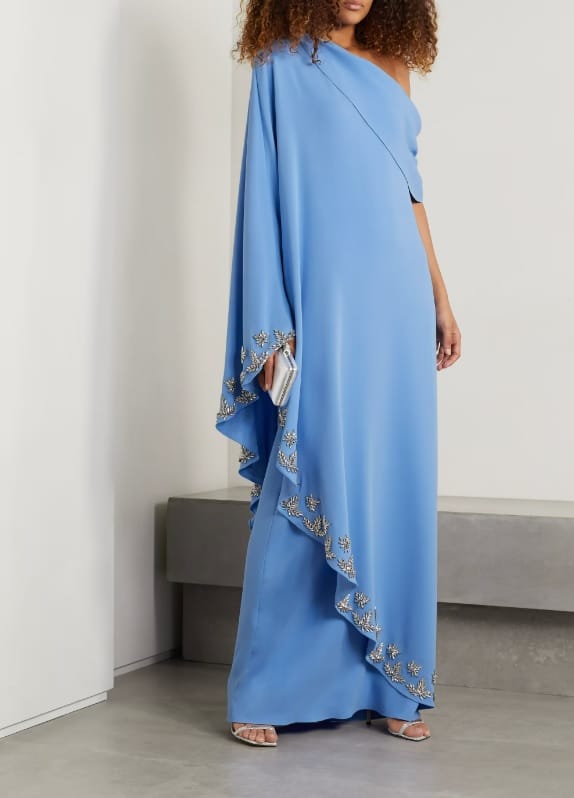 2.) NET‑A‑PORTER
NET‑A‑PORTER features more than 800 of the world's most coveted designer brands, including Gucci, Chloe, Balenciaga, Saint Laurent, Isabel Marant, Prada, and Stella McCartney, 200 specialist beauty brands, and new arrivals on-site three times a week.
NET‑A‑PORTER has express worldwide shipping to more than 170 countries (including same-day delivery to Manhattan, London, and Hong Kong SAR, China, plus next-day delivery to the UK, US, Germany, France, Australia, and Singapore). Packages come in luxurious wrapping and returns are super easy! (This is my personal favorite luxury clothing website.)
Read next: Is Net-a-Porter Legit? My HONEST Net-a-Porter Review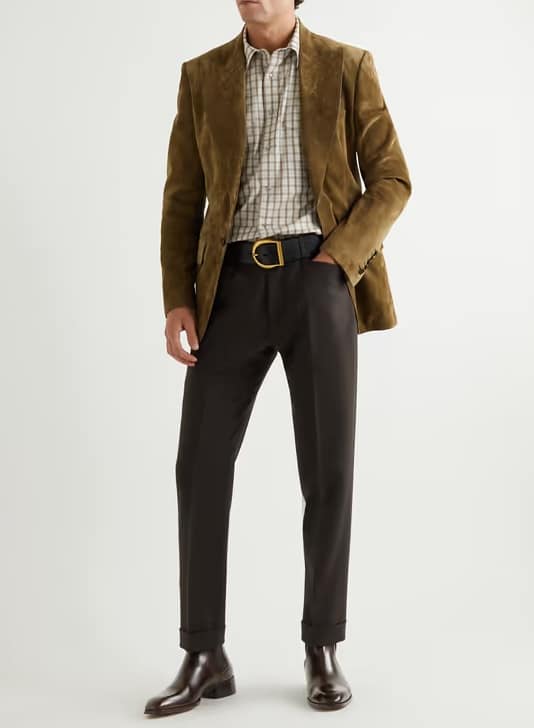 3.) MR PORTER
MR PORTER is NET‑A‑PORTER's men's fashion counterpart. This site features the best selection of luxury brands for menswear and accessories!
4.) Farfetch
Farfetch is an online luxury fashion retail platform that sells products from over 700 boutiques and brands from around the world. This is a great site to find exciting new designers! (They also have a pre-owned section you can shop – which I think is pretty awesome.) Returns are free and super easy.
5.) Mytheresa
Mytheresa is one of the world's leading online retailers for women's, men's, and kids' luxury fashion. With more than 250 top international luxury brands for women, over 120 brands for men, and over 35 brands for kids as well as outstanding customer service and delivery to 140 countries all over the world within 72 hours. Seriously! I love this site!
Read next: Is Mytheresa Legit? My Honest Mytheresa Review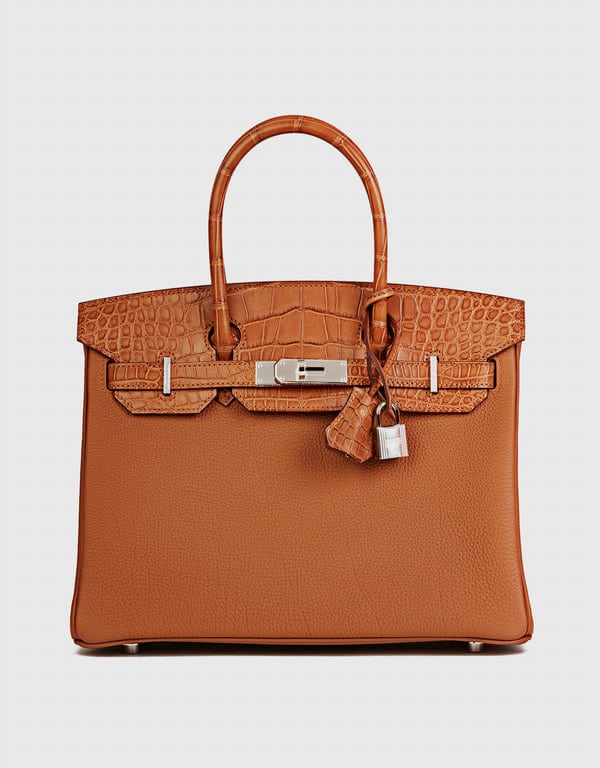 6.) IFCHIC
IFCHIC is an online luxury fashion site based in California that offers a wide selection of the world's top fashion designer brands online: Gucci, Marc Jacobs, Kenzo, Prada, Fendi, Creed, MSGM – you name it! They even have Hermès accessories, which you can purchase online.
7.) LUISAVIAROMA
Luisaviaroma has been based in Florence, Italy since 1930. They offer a great selection of luxury fashion from established designers as well as young emerging talents. Luisaviaroma features luxury fashion for men, women, and kids, as well as home decor brands.
They offer a dedicated 24/7 multilingual customer service and worldwide shipping – with orders in the US, typically taking 1-2 days for shipping and 2-6 days for much of Europe. Full shipping details can be found, here. Returns are not free with Luisaviaroma, though, and are honestly a little complicated compared to other sites listed here (at least in my experience).
Read next: Is LUISAVIAROMA Legit? My Honest LUISAVIAROMA Review
8.) Nordstrom
Nordstrom is an American luxury department store chain. It actually started as a shoe store and evolved into a full-line retailer with departments for clothing, footwear, handbags, jewelry, accessories, cosmetics, and fragrances for men, women, and kids. (They also host their anticipated Anniversary Sale each year.)
While Nordstrom is most known for their brick-and-mortar stores, they also have a fantastic site that I spend entirely too much money on! I especially like Nordstrom thanks to their great return policy – which is handled on a case-by-case basis. I've had Nordstrom give me full refunds on items that broke months and even years after use. They really stand behind the products they feature!
Read next: Why the Nordstrom Anniversary Sale is a Big Deal + My Top Picks
9.) Saks Fifth Avenue
Saks Fifth Avenue, originally A. Saks & Co., is also an American luxury department store chain. In the summer of 2000, Saks launched their website – Saks.com, which features exclusive luxury products and content. Returns and shipping are free.
Read next: The Saks Fifth Avenue Online Sale You HAVE to Take Advantage Of
10.) Neiman Marcus
Neiman Marcus offers unparalleled collections of the highest quality clothing, shoes, handbags, and cosmetics from world-renowned designers for men, women, and children – both in-store and on their website. Returns and shipping are free. (This is where I ordered my new YSL bag from!)
Read next: Best Designer Shoes to Shop From Neiman Marcus Right Now
11.) Bergdorf Goodman
Neiman Marcus actually owns Bergdorf Goodman now. Bergdorf Goodman is a luxury department store based on Fifth Avenue in Midtown Manhattan and now has an e-commerce site as well. Returns are free (if received within 15 days of delivery), and standard shipping is free.
Read next: The Top Bergdorf Goodman On-Sale Beauty Products to Stock Up On
12.) FORWARD
FORWARD is actually REVOLVE's sister site (if you're not familiar with Revolve, I explain them in the contemporary portion of this post). FORWARD is a luxury clothing site that carries designs by classic must-have designers to the latest emerging talents. You'll find all of fashion's leading names here with the same super fast shipping as REVOLVE!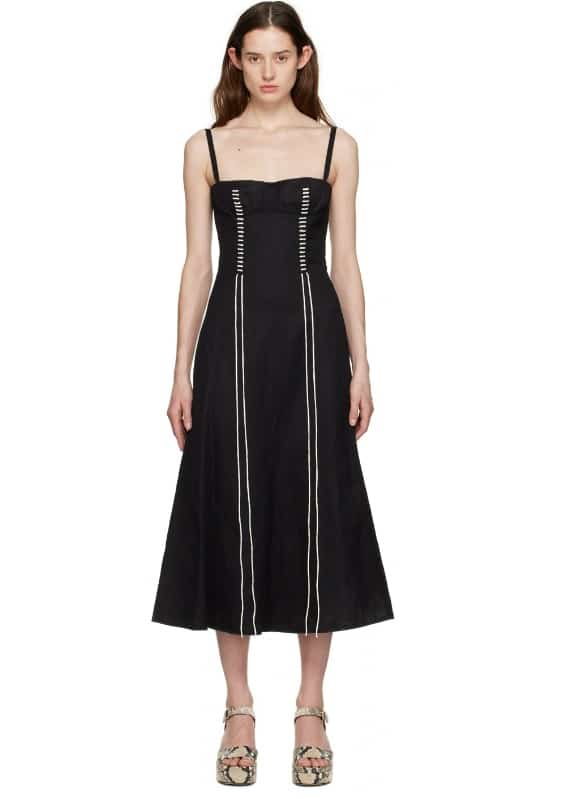 13.) SSENSE
SSENSE is a Canadian-based luxury and streetwear store. They carry 500+ luxury labels, emerging designers, and streetwear brands for both men and women! If trendy fashion is what you desire, then SSENSE has you covered. (Their customer service is also great, and returns are SUPER easy.)
Read next: Is SSENSE Legit? My Honest SSENSE Review
14.) Olivela
Olivela is a luxury retailer that, for every designer item sold, donates a portion of its proceeds to children in need. They also offer free shipping and free returns with a wide variety of fashion items, home decor, and beauty products.
15.) MATCHESFASHION
MATCHESFASHION is a London-based retailer that features over 650+ established and innovative designers, from Prada, Gucci, and Balenciaga to Saint Laurent, Halpern, and Wales Bonner. They aim to be the most personal luxury shopping experience in the world. MATCHES delivers to over 176 countries and offers 24/7 advice through its fashion concierge team – MyStylist.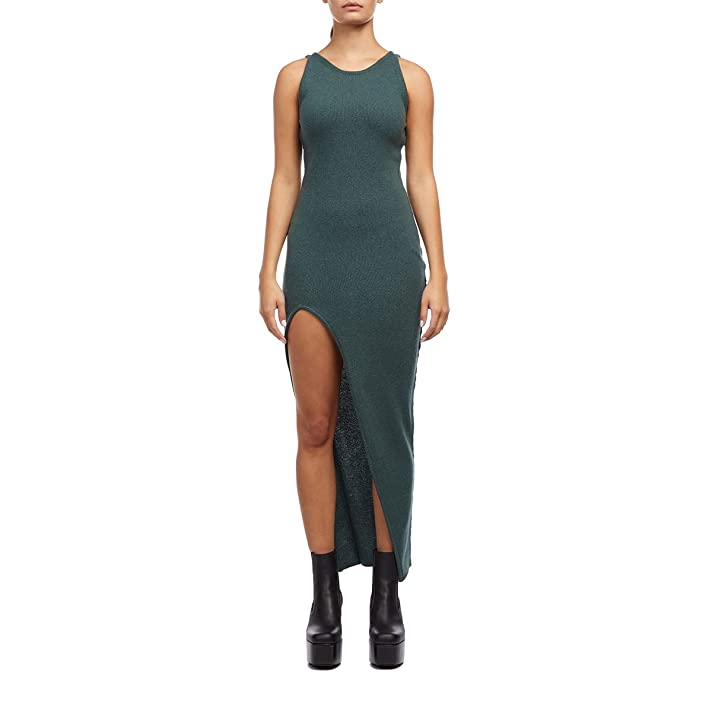 16.) VRSNL
Zappos is most known for their incredible selection of shoes and impeccable customer service. However, they also have a great selection of coveted designer clothing and accessories on a separate portion of their website called VRSNL. You can expect the same level of fast shipping and easy returns as Zappos' main site.
Read next: Is Zappos Legit? My Honest Zappos Review for Shoes
17.) Harvey Nichols
Harvey Nichols is a luxury British department store chain with a flagship store in Knightsbridge, London, and a fabulous website that offers shipping worldwide. They sell fashion for men and women, fashion accessories, beauty products… and even wine and food!
18.) Selfridges
Selfridges is also a chain of high-end department stores in the United Kingdom that has a fabulous shopping site. They have all the latest designer collections, home decor, must-have toys & gifts for the whole family. They deliver to over 130 countries all over the world.
19.) Moda Operandi
Moda Operandi carries hundreds of brands and designers across women's, men's, fine jewelry, and home – from Oscar de la Renta to Johanna Ortiz to Prada & more. As of early January 2023, they also carry an impressive range of luxury beauty items too. They ship to over 125 countries worldwide.
20.) Bloomingdale's
Bloomingdale's is an American luxury department store that's website features everything from designer handbags to clothing for the kiddos to furniture and high-end beauty products.( You'll get free shipping if you are part of their Loyallist Rewards program.)
21.) Harrods
Harrods is a British department store that's website features 5,000 different brands. They have designer fashion and accessories, luxury beauty, fine jewelry and watches, food, furniture and more. Harrods also offers a free virtual personal shopping service (that can be especially handy if you're shopping for gifts).
Where to Buy Cheap Luxury Clothing and Accessories Online
The next section is dedicated to stores that carry discounted luxury clothing and accessories, and they can all be purchased online!
22.) THE OUTNET
THE OUTNET is a luxury discount shopping site, offering over 350 designer fashion brands at exceptional prices of up to 70% off. THE OUTNET is renowned for high-end designer collaborations, offering unique and limited-edition exclusives for its global customers alongside in-house label Iris & Ink.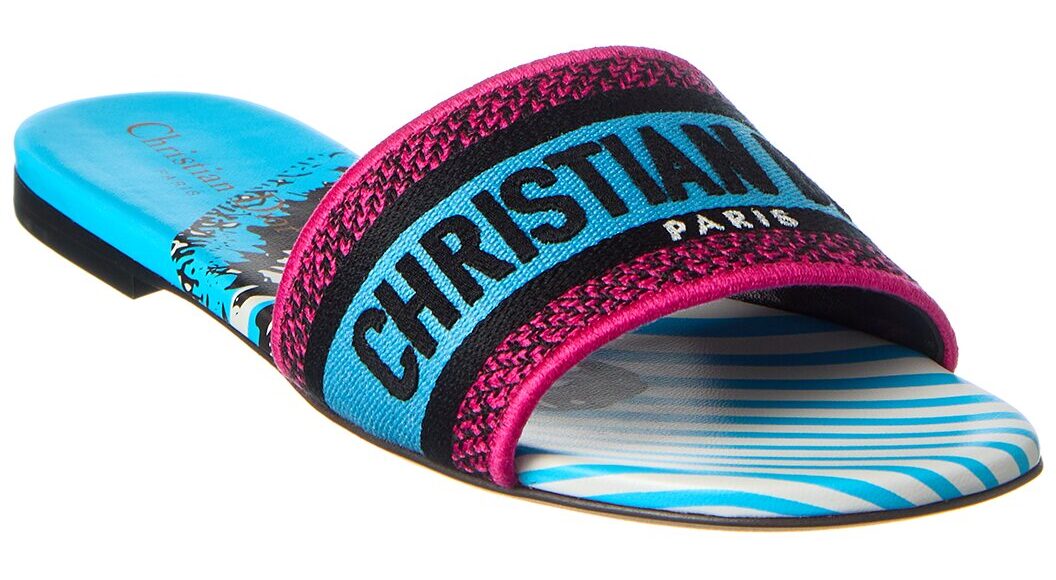 23.) Gilt
Gilt delivers insider-level access to coveted designers at up to 70% off retail prices​. They deliver inspired finds for women, men, kids, and home, as well as luxury travel and one-of-a-kind experiences. There are always new steals to discover, so be sure to check their website often to get in on the latest arrivals.
24.) Balardi
Balardi is an online outlet store that sells 100% authentic luxury brands for a fraction of their original prices. Their tagline is "the best place to buy luxury clothes at cheap prices." Shipping is free for orders over $199.
25.) YOOX
YOOX is also part of the NET-A-PORTER and MR PORTER family. YOOX includes hard-to-find clothing and accessories for men and women from the world's most prestigious designers as well as kidswear, a unique selection of home design objects, and exclusive collaborations with internationally renowned artists.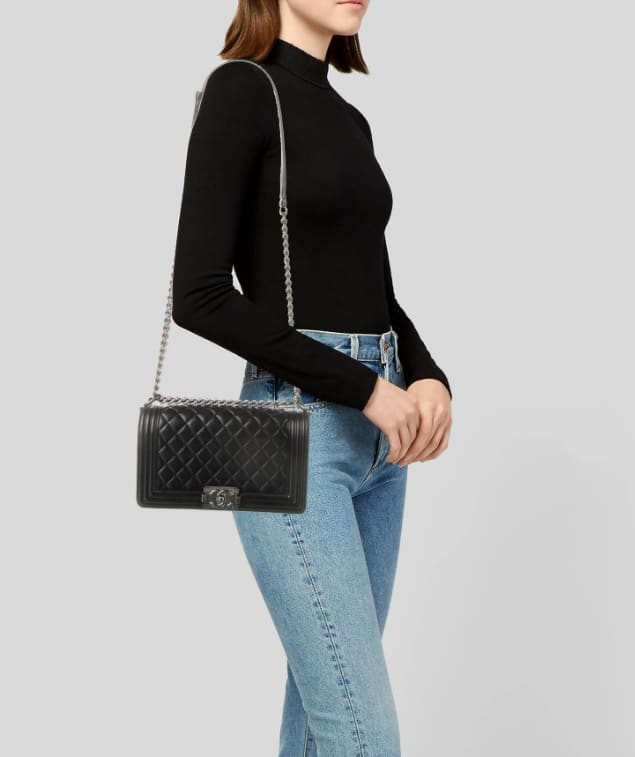 26.) What Goes Around Comes Around
What Goes Around Comes Around is my personal favorite site for shopping (and selling) luxury consignment clothing and designer handbags. All items are authenticated through a rigorous process overseen by experts. The WGACA team of buyers travels the world to hand-select the finest designer handbags, accessories, and apparel from the world's most coveted fashion houses. They select the best styles from the most iconic designers and collectible pieces from the 1880s and beyond.
Read next: Honest What Goes Around Comes Around Review (Website) Featuring My Chanel Order
27.) Vestiaire Collective

Vestiaire Collective offers over 600,000 carefully curated pre-owned designer pieces and ships to over 50 countries around the world. Their site is another great option if you are looking for designer pieces online but don't want to pay full price!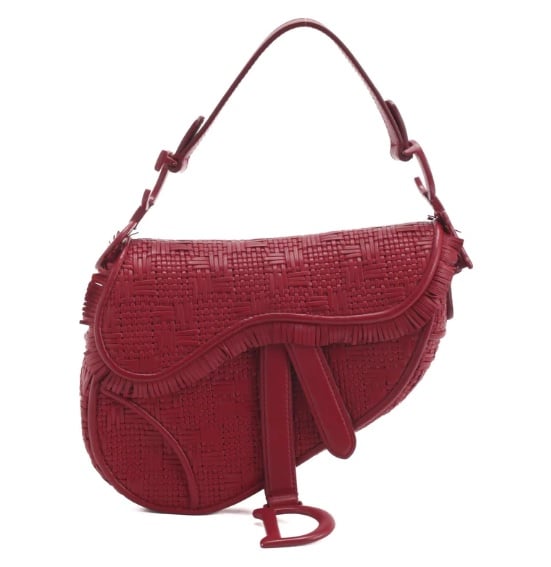 28.) LXRandCO
If buying designer brands secondhand online makes you nervous (totally get it!), LXR helps with that! LXR has a network of expert luxury buyers in Tokyo and Canada who shop for one-of-a-kind designer handbags. They authenticate them, purchase them, and then offer them to their clients. They also accept returns and are willing to negotiate prices. (Don't believe me? Check out their feature in Forbes!)
Best Sites for Contemporary Luxury Brands
29.) Verishop
Verishop is my personal favorite online shopping site right now for contemporary designer brands. They are a fairly new site that sells women's and men's fashion as well as kid's fashion, home goods, and beauty products. They have 2-day shipping across most of the site, as well as free returns and 24/7 customer service.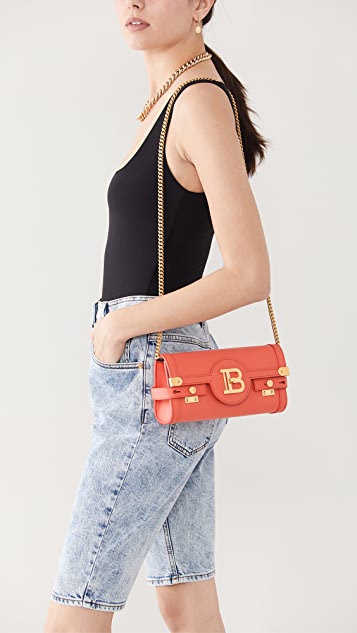 30.) Shopbop

Shopbop is a very close second to Verishop, though! Shopbop is an online retailer that's been around since 2000. (Amazon bought them in 2006). They feature high-end clothes, shoes, bags, and accessories. Shopbop offers free returns and 3-day shipping worldwide.
Read next: Is Shopbop Legit? My Honest Shopbop Review
31.) Revolve
REVOLVE is another personal favorite of mine. (My closet is mainly Revolve clothing this year!) REVOLVE is an awesome online clothing store that features more than 500 brands and popular designers from around the world on its website.
They typically add up to 1,000 new gorgeous clothing items each day to their site, plus, they've added a beauty section that carries all of my favorite makeup and skincare brands! Shipping is super fast – they offer free 2 Day shipping within the US. and free return shipping for all domestic orders.
Read next: 25+ Stores Like REVOLVE for On-Trend Clothing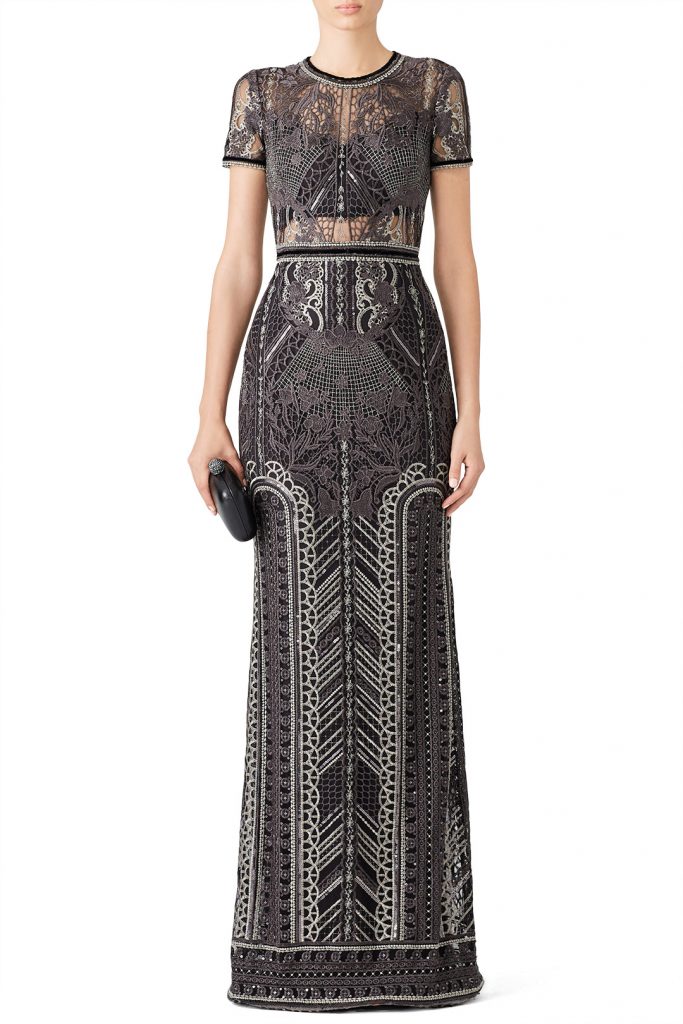 32.) Rent the Runway
Now, if you only need a designer outfit to wear one time… you don't have to buy it, you can rent it! Rent the Runway is fantastic – they let you rent items for events, or you can subscribe to their rental plans and have items sent to your home every month or even week! I also love how helpful their reviews section is. A lot of customers will upload photos too, so you have a really good idea of what the items look like.
Now, if you want to buy your designer clothing right from the source… many designers offer a great selection of their designs on their websites! Check them out in the list below.
Read next: 45 Top Designer Brands in 2023 for Clothing, Bags, Shoes, & Jewelry