Is LUISAVIAROMA Legit? My Honest LUISAVIAROMA Review (With Photos)
Are you wondering if Luisaviaroma is legit? This post is my honest review of Luisaviaroma after spending hundreds of dollars with this luxury online retailer. If you are wondering whether Luisaviaroma is selling fake designer items, what their shipping and return policy is, and whether or not I recommend shopping on Luisaviaroma… this is the post for you.
What is Luisaviaroma? And where is Luisaviaroma located?
Luisaviaroma is a popular online luxury fashion store that is based in Florence, Italy. They also have a brick-and-mortar store in Florence you can shop every day from 10:30 – 19:30.
Luisaviaroma opened in the early 1930s and started their online store in 1999. The company now attributes 95% of its revenue to online sales, so it's safe to say they are more of an "online retailer" than a traditional luxury department store these days.
They feature a variety of designer clothing, shoes, handbags, jewelry, and home decor for women, men, and children. Designers they feature range from Tom Ford to Dolce & Gabbana to Balmain and beyond.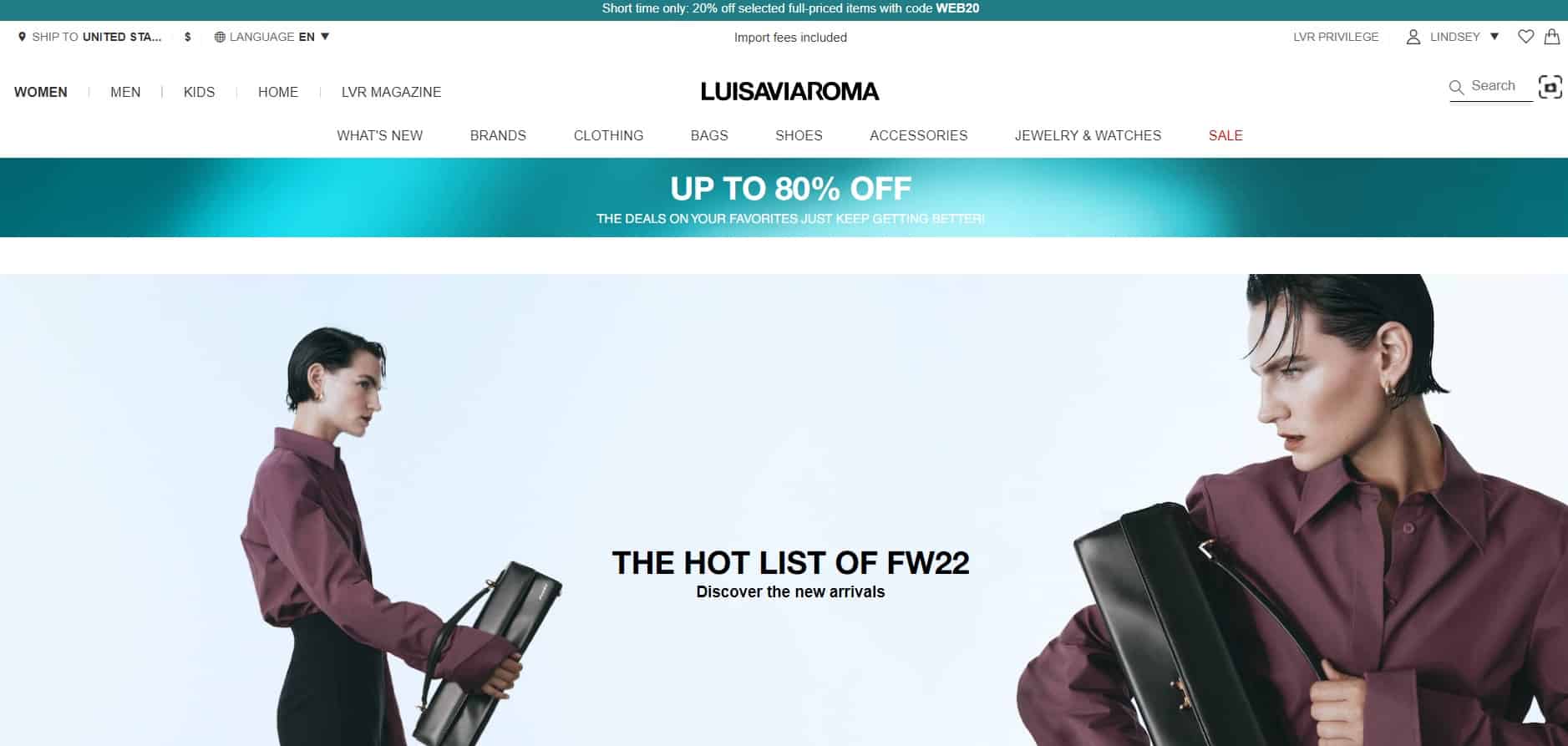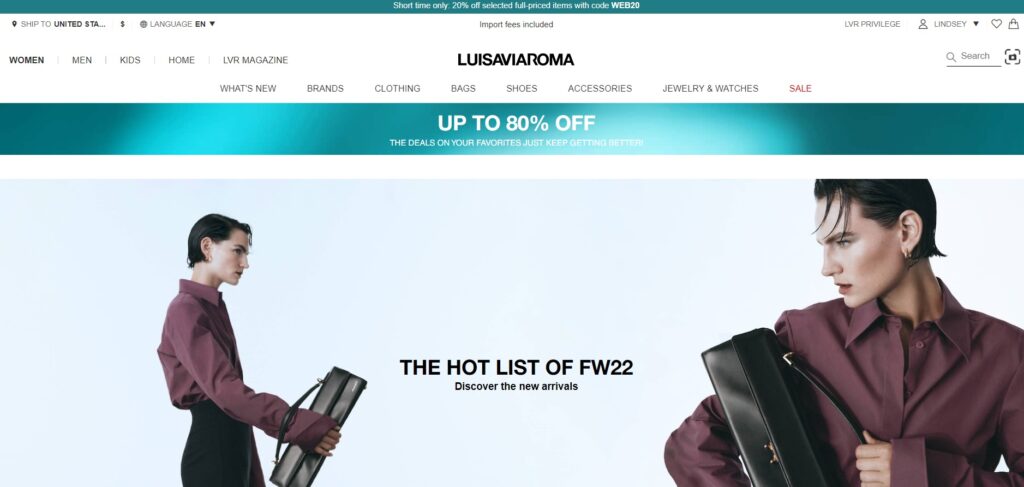 Why shop on Luisaviaroma?
This is a question I get asked frequently, "why shop on a third-party site, such as Luisaviaroma or Mytheresa – when you could just buy directly from the designer?" There are a few different reasons I shop on sites like this…
1.) I typically find myself shopping on sites like Luisaviaroma, Mytheresa, Ssense, etc. because the item I want is sold out on the designer's website. These websites are more likely to have the size and/or color that I want in an item. I also live in the middle of nowhere and do not have stores nearby that carry designer items. Therefore, I shop for these items online (and yay for not having to deal with snooty salespeople).
2.) Sites like Luisaviaroma will partner with brands and designers to release EXCLUSIVE collections to their website. This means you can only buy these items on the Luisaviaroma website. (See their current exclusive items, here.)
3.) Luisaviaroma does run sales where you can sometimes get items cheaper than you would directly from the designer. In my experience, this has typically been at the end of the season, though. (See their current sale items, here.)
My Honest Review of Luisaviaroma
I recently ordered a pair of Gucci sandals from Luisaviaroma because they had the size and color I wanted in these sandals. They were sold out on the Gucci website, so I ordered them from Luisaviaroma instead.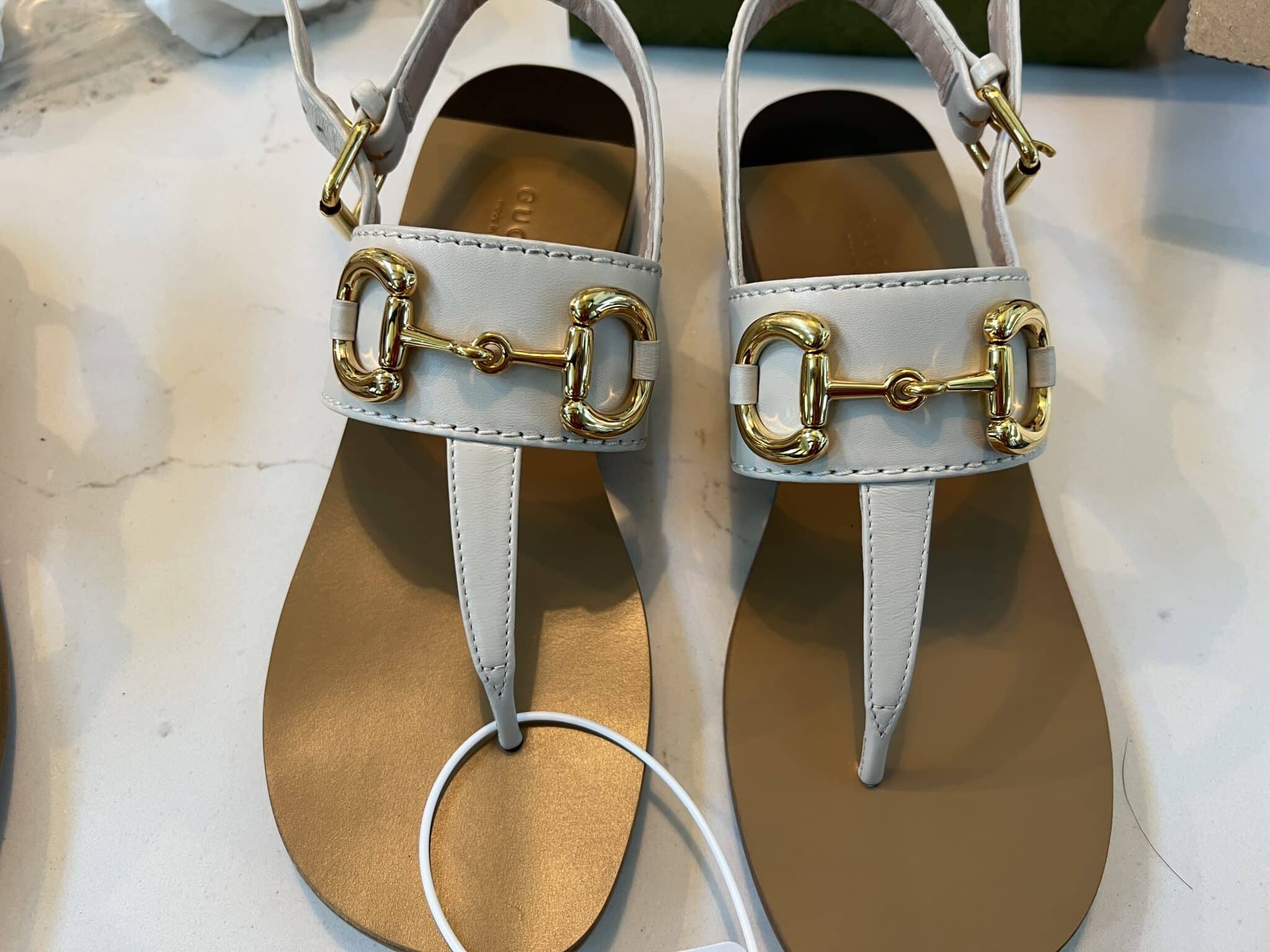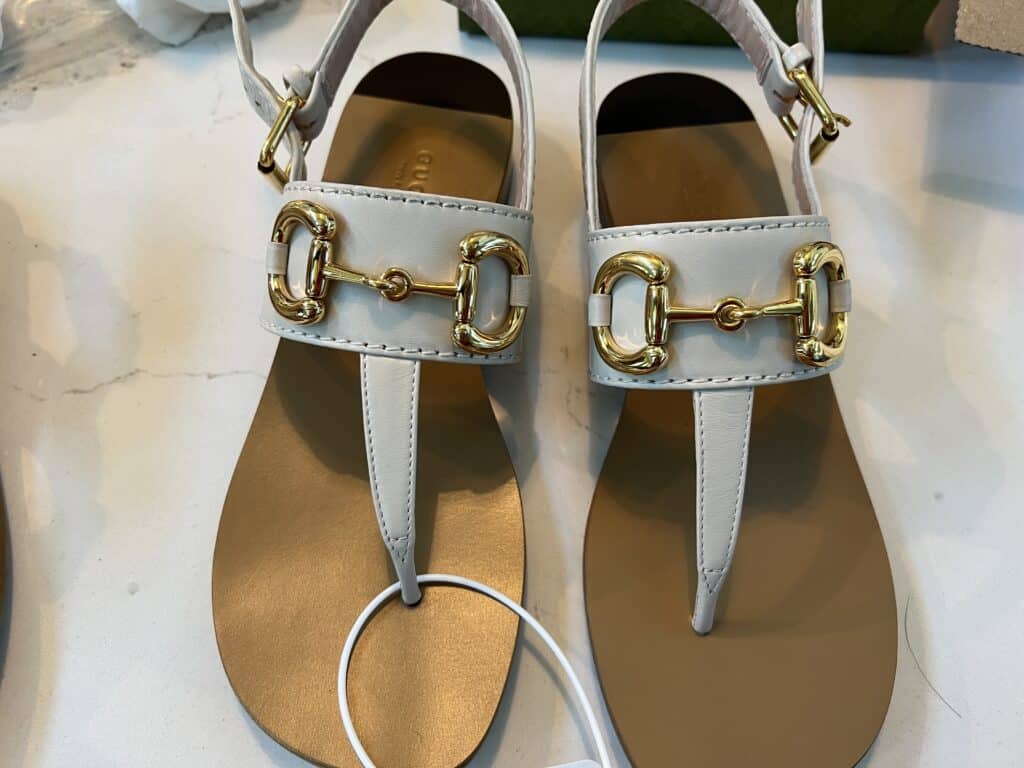 Ordering from Luisaviaroma – My experience
Shopping on the Luisaviaroma website is very easy and straightforward. I like that you can also set your shopping preferences to your size and preferred colors (that's pretty nifty). I already knew exactly what I wanted for sandals, so that also helped!
Then, when I went to check out, the total price included all duties and taxes. So, there weren't any extra fees after it shipped from Italy to my address in the US.
I also received an order confirmation in my email immediately after checking out.
How long does shipping take with Luisaviaroma?
Before we get into this, I should also mention that shipping with Luisaviaroma is NOT free. It cost me an extra $26 to have my sandals shipped to my address in the US. Now, I know in the grand scheme of things $26 isn't terrible for shipping internationally, especially when you're spending hundreds of dollars on designer items.
BUT, having to pay that shipping fee makes me irrationally angry. I can't explain it. Maybe Amazon Prime has ruined me? Whatever it is, this shipping fee with Luisaviaroma is NOT something I'm a fan of and makes me not want to go out of my way to shop here in the future.
End rant…Haha.
But back to the shipping time! It took 2 days for Luisaviaroma to process my order and ship it. Then, it took 4 days to reach my address in the US (this was with their expedited shipping option, which was the only one available at the time I placed my order).
I also had to be present to sign for the package, which was delivered by DHL. Make sure someone is home to sign for your package!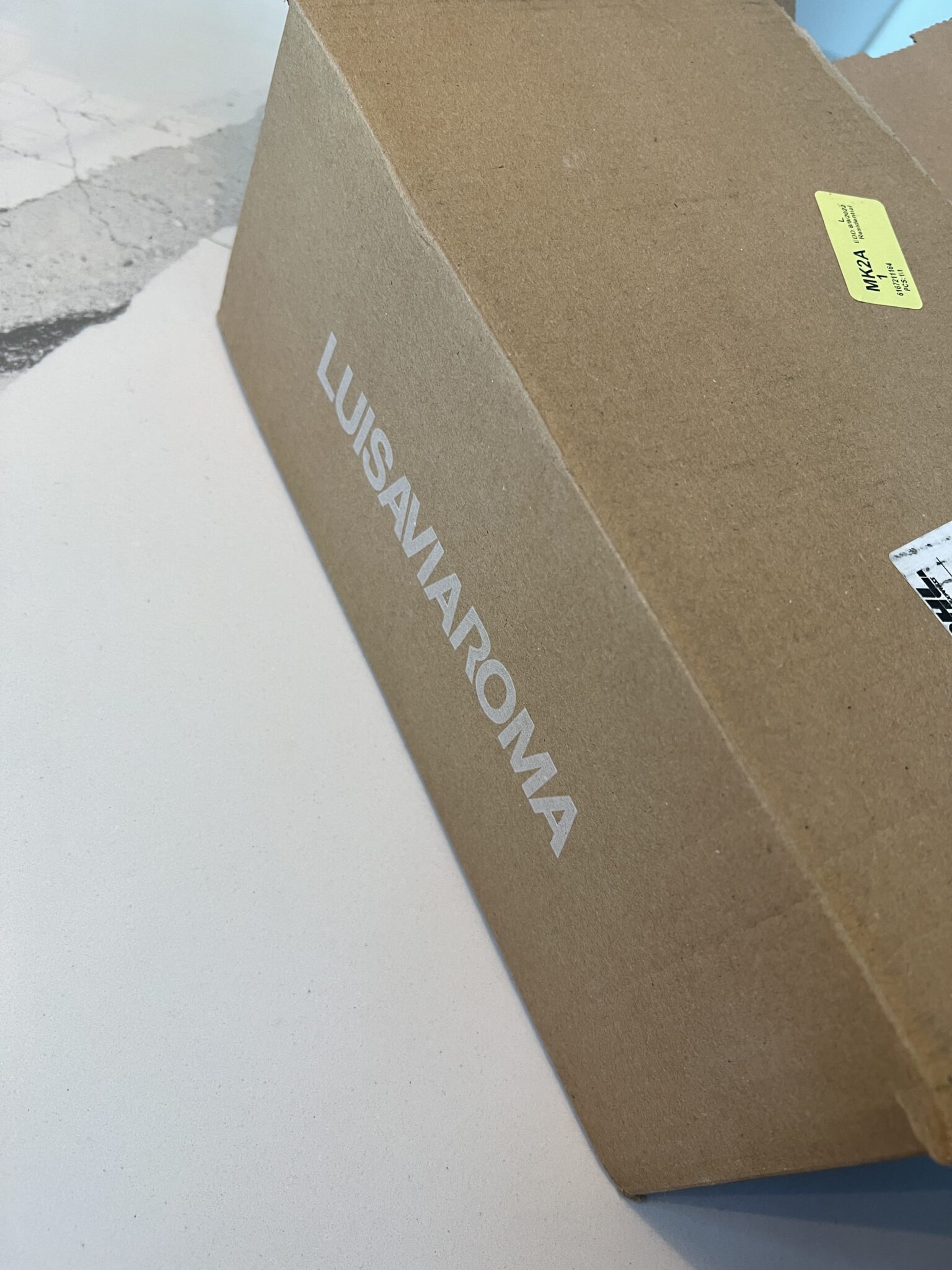 The sandals arrived with all of the authenticity paperwork, dust cover and the original Gucci box. Sometimes sites like this do not ship items in the original designer box, but Luisaviaroma did send the shoes in a Gucci box.
The sandals themselves have their own in-depth review if you're interested in reading more about Gucci sandals. (I'll also be updating this soon, as I just ordered a couple different pairs of sandals to get an idea of the fit and quality.)
Read next: Honest Gucci Sandals Review For Sizing, Comfort, & Quality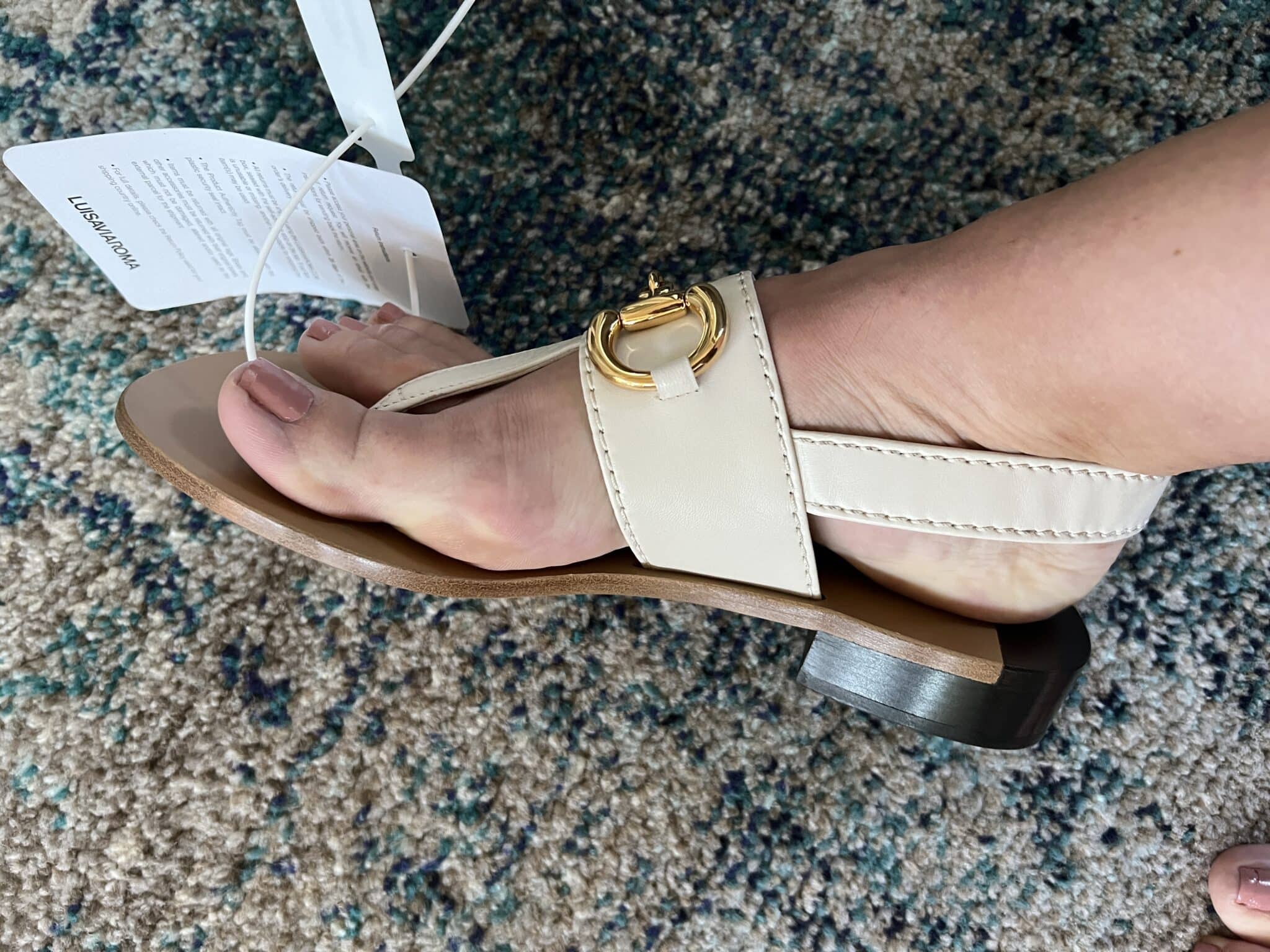 This was my first time ordering Gucci sandals. So, I ordered them in a size 38 1/2 from Luisaviaroma (above) and also a size 38 (my normal size) from Ssense. Neither of these sizes ended up working. These sandals are SO narrow. I ended up returning both of them!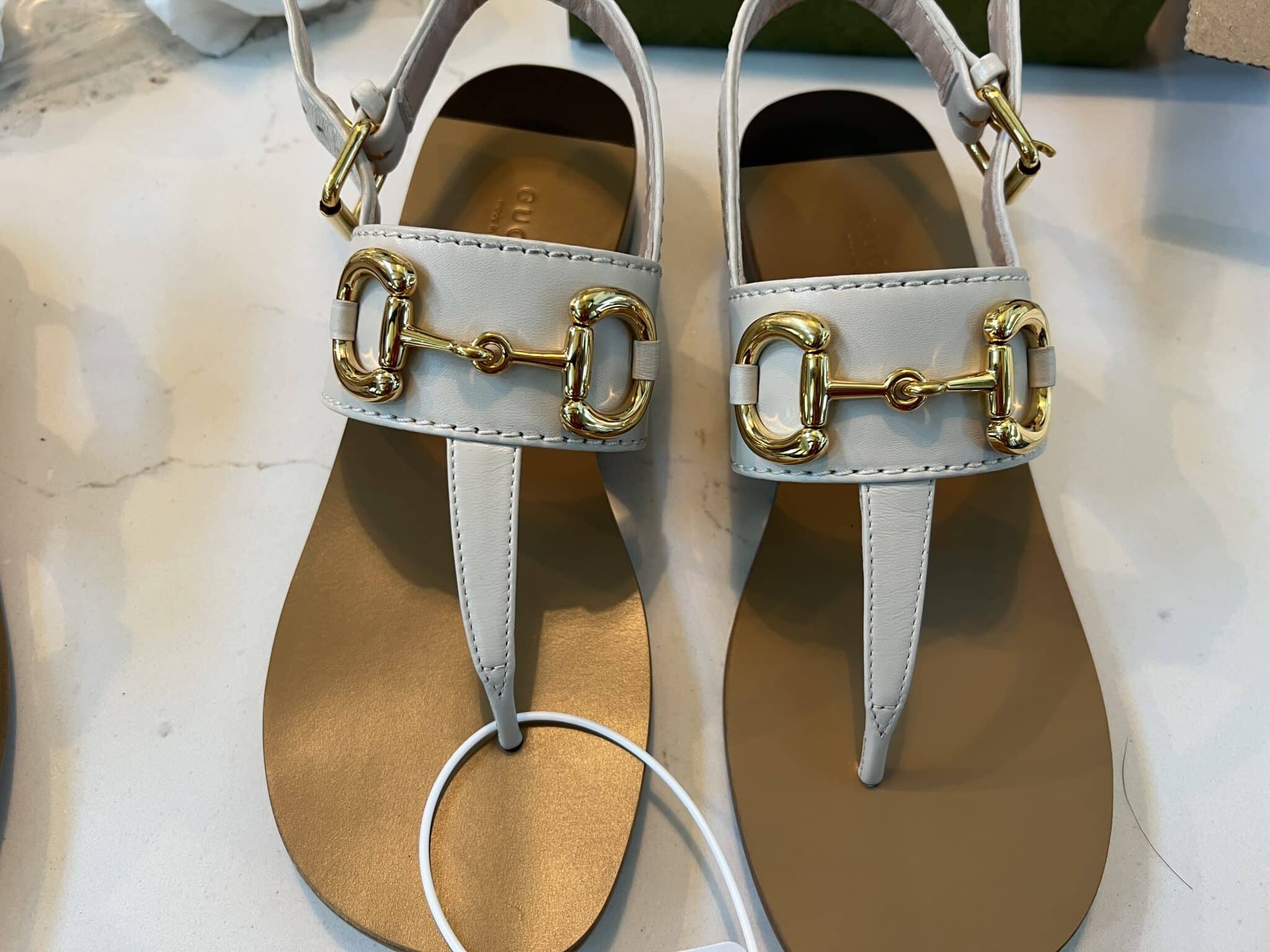 Does Luisaviaroma sell fakes?
However, because I had ordered these sandals from Ssense as well. I was able to compare the quality and compare the sandals side by side. I couldn't notice any differences between the sandals other than their sizes. They also came with the exact same paperwork, box, and dust cover.
There is nothing to suggest that Luisaviaroma is selling fake designer items. And given that they've been in this business for so long, this hadn't been something I was worried about… but I noticed it's a question a lot of people ask! So, I thought it was worth answering with some proof.
Luisaviaroma Return Process – My Experience
So, because they did not fit, I returned my Gucci sandals to Luisaviaroma. Their returns must be shipped within 28 days of your order's delivery date. And I am here to tell you, this process was not all that simple.
To return the sandals to Luisaviaroma, I had to schedule a time for DHL to come to my home and pick up the sandals. The nearest DHL is around 2 hours away from me, so I couldn't just take it to a store.
Luisaviaroma then just gave me a generic link to the DHL homepage, so I had to figure out myself the correct spot to request a pick-up for a return.
I also had to be home the day that the DHL pickup was happening to talk to the driver. I couldn't just leave it on my doorstep.
I also had to provide DHL with a waybill number, an account number, and a courier waybill, as well as give the courier three printed and signed copies of a pro forma invoice (and attached one copy to the package).
These were just a couple of extra steps that were a little annoying on a busy day. I went through the return process at the same time with Ssense, and the only thing I had to do was print off a return label and drop the package off at UPS. It was a lot less of a hassle.
I never got any sort of confirmation from Luisaviaroma that they had received my return or anything. I just got a refund to my Paypal account 8 days later and then an email from Luisaviaroma stating they had issued a refund. (So, it took 8 days total to ship the sandals back to Italy with DHL, for Luisaviaroma to process the return, and then issue the refund.)
Are Luisaviaroma returns free?
Return shipments are free for Luisaviaroma. However, they won't refund you any shipping costs that you paid. So, I received a full refund for the sandals and the taxes/duties, but I did not get my $26 shipping fee back. (That darn shipping fee!!!)
So, is Luisaviaroma Legit? And will I shop on Luisaviaroma again?
I mean, Luisaviaroma is legit in the sense they are selling authentic designer items. However, I won't be going out of my way to shop on Luisaviaroma again. I didn't love the return process or that I had to pay for shipping. I had a much better experience shopping with Ssense and also with Mytheresa.
Unless I find myself in another situation where all of the sizes and colors are sold out of an item I want, and Luisaviaroma is the only site that has it… that's the only way I'll shop on here again. There are just too many options for online luxury stores these days!
Thank you so much for reading my Luisaviaroma review! If anyone has any questions at all, please reach out in the comments at the end of the post.