14+ Brands Like AllSaints for Edgy & Fashionable Clothing
Putting together a post featuring brands like AllSaints was not an easy task. This cult British brand boasts a style all its own! AllSaints is most known for its signature leather jackets and biker boots. It's a little edgy and goth with a modern rock n' roll style. Most of their items favor neutral colors and unique prints. Personally, I'm a fan of AllSaints dresses – which lean a little more feminine in style and are mainly maxi and midi lengths. They have a great selection of unique prints too. (Which is all right up my alley!)
However, if you're searching for other brands out there like AllSaints, I've done my best to rustle up 15 brands that AllSaints fans will appreciate. Happy shopping! *Disclosure: some of these links are affiliate links. Meaning, if you click a link and make a purchase, Have Clothes, Will Travel gets a very small commission at no extra cost to you. Thank you for supporting the brands that make this blog possible!
14+ Brands Like AllSaints for Edgy & Fashionable Clothing
1.) The Kooples In my shopping experience, The Kooples is one of the brands most like AllSaints. The Kooples is a rock n' roll French brand that features dark colors and gothic patterns, all mixed with a hint of streetwear and androgyny. Their price point is similar to AllSaints too.
2.) Acne Studios Acne Studios is a luxury fashion house based in Stockholm, Sweden that specializes in men's and women's ready-to-wear fashion, footwear, accessories and denim. While it is hard to pinpoint Acne Studios style… I do think AllSaints fans will appreciate their clothing. Although, it generally more expensive than AllSaints.
3.) Reiss Reiss is a British brand that focuses on wardrobe classics, but better. They are most known for their classic knitwear and array of smart winter coats (even British Royalty is a fan). Prices are very similar to AllSaint's.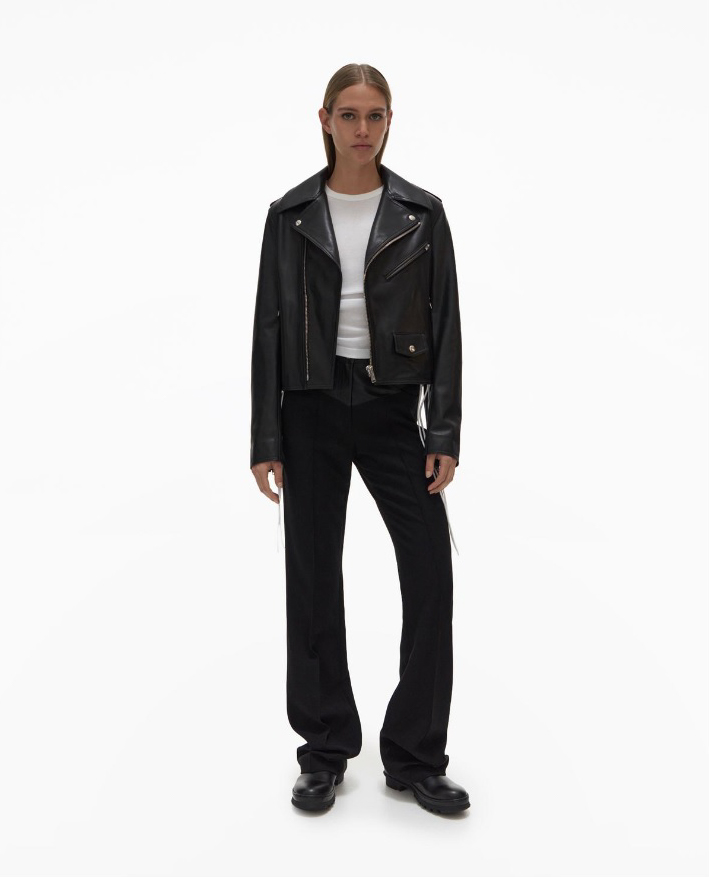 4.) Helmut Lang Helmut Lang is a pioneer in the fashion industry and known for his sleek 90s minimalism designs. While Lang is no longer at the helm, the brand lives on with its minimalist and edgy designs.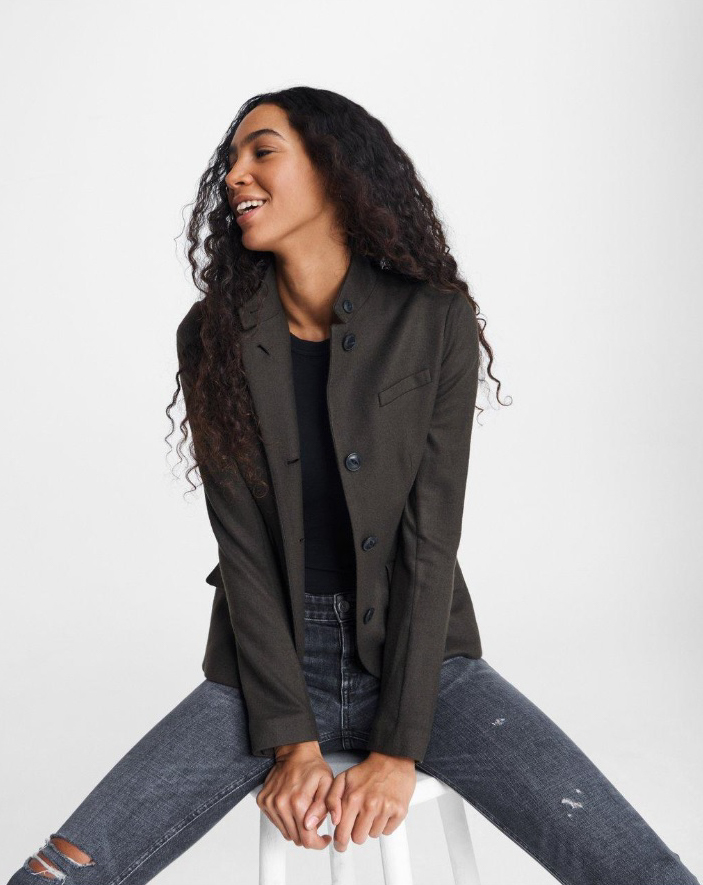 5.) Rag & Bone Rag & Bone combines British heritage with modern design. The brand is known for its wearable pieces that meld classic tailoring with an edgy yet understated NYC aesthetic. Some of their more popular items are their crisp blazers, versatile booties, and sleek trousers.
6.) Bellstaff Established in England in 1924 as solely an outerwear firm, Belstaff has recently been re-launched as a contemporary luxury brand – from its traditional biker jackets to its essentials collection. I think AllSaints fans will especially appreciate their quality selection of leather jackets.
7.) Topshop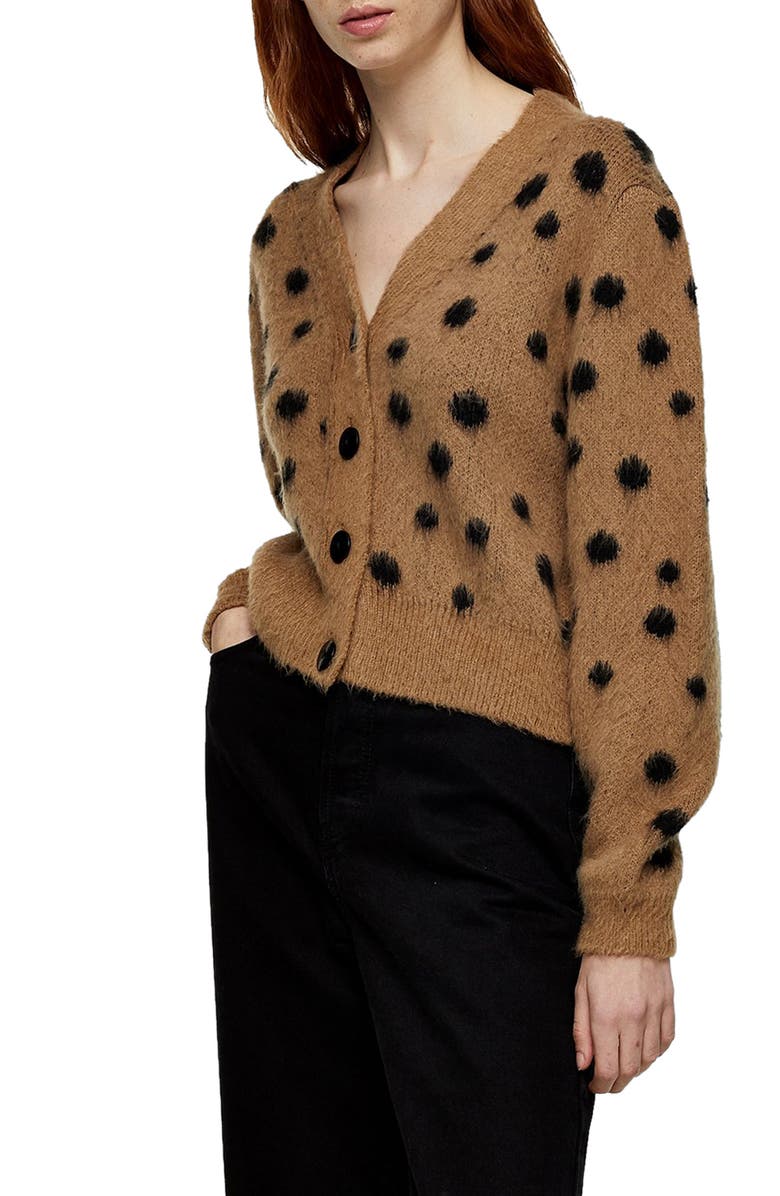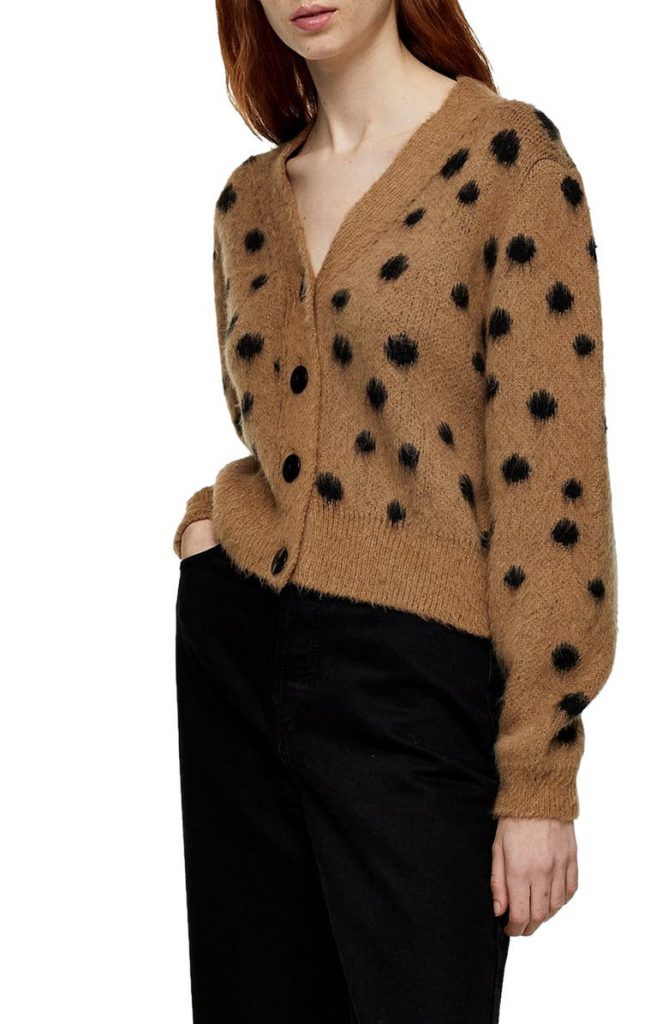 Topshop is a British fashion retailer of women's clothing, shoes, make-up and accessories. They also have a men's line now called Topman. AllSaints fans will especially like their selection of jeans and pullovers.
8.) FWRD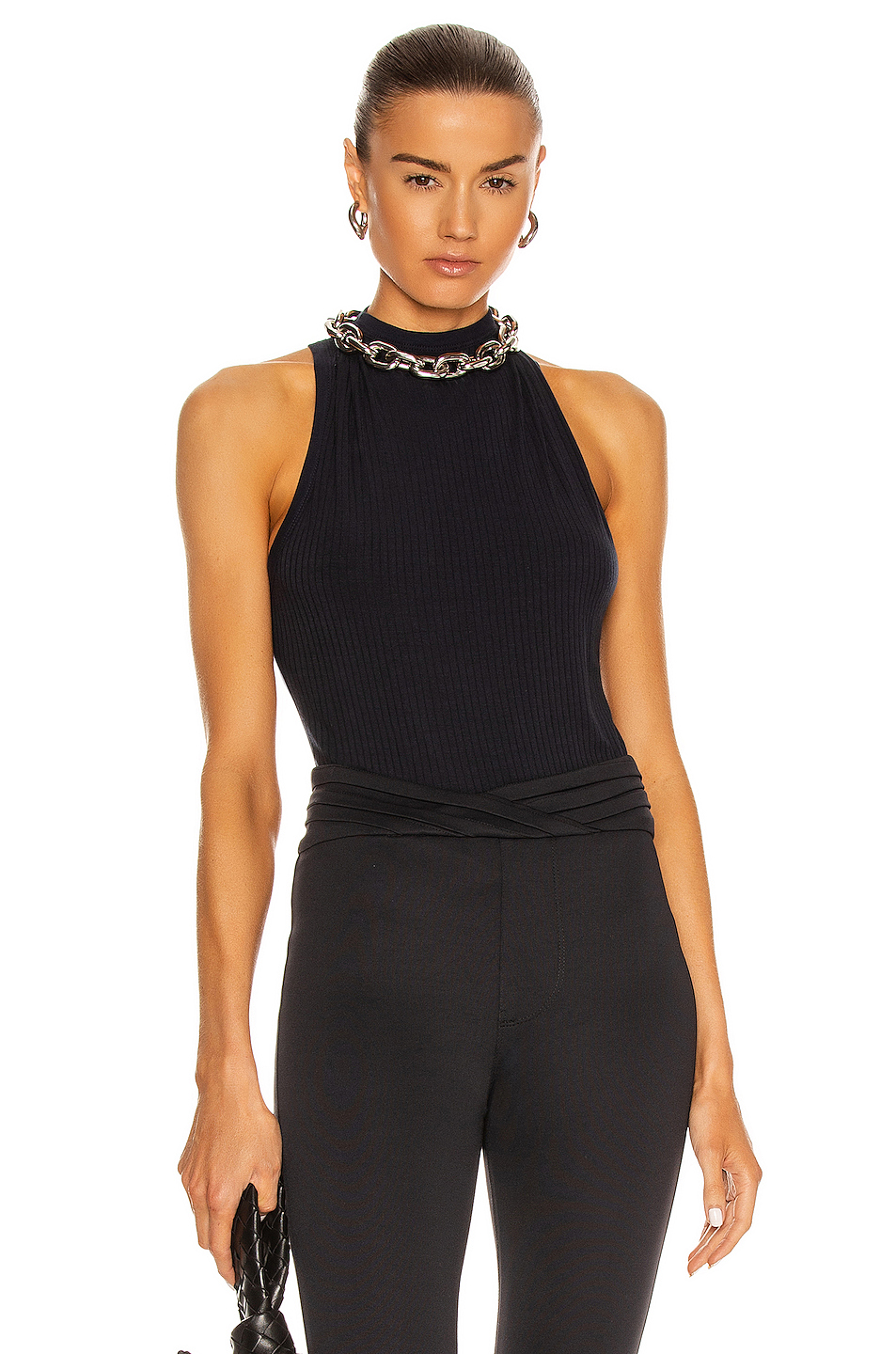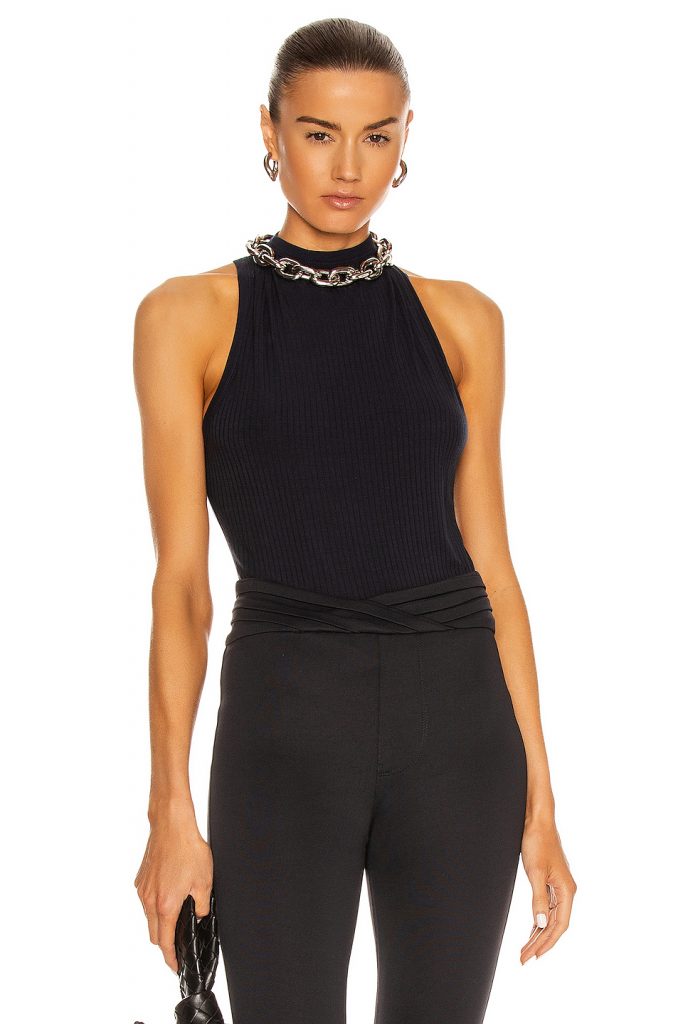 FWRD is the luxe sister site to the ever-popular fashion site Revolve. FWRD's style is a little closer to that of AllSaints vs Revolve, though. FWRD features everything from iconic maisons de couture to the latest emerging talents, all of style's leading names can be found here.
9.) 3.1 Philip Lim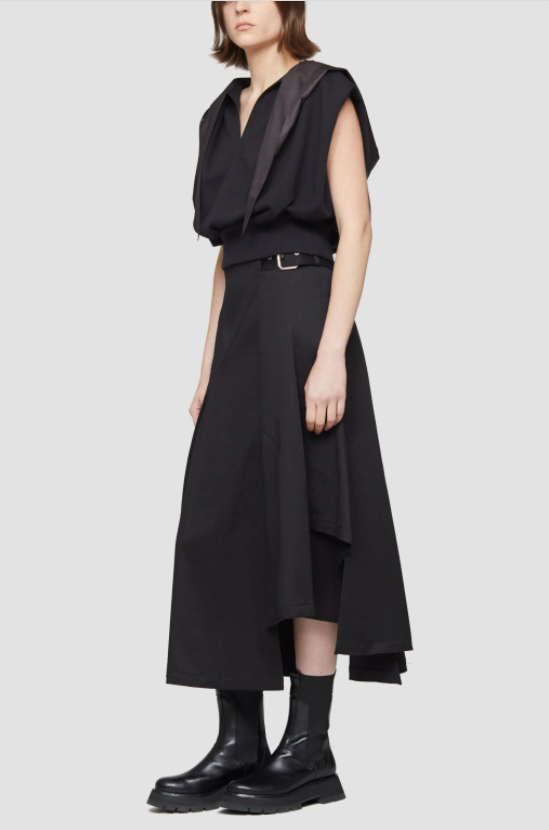 Phillip Lim launched his namesake collection in 2005, naming it "3.1" after his 31 years of age. Skirts and dresses, bomber jackets, oversized knits, colorful furs and shearlings, and Lim's signature Pashli handbags balance quirky femininity with a sleek, street-chic sensibility. Unexpected graphics, patterns, and color treatments similarly bring a touch of romance and excitement to of-the-moment items. Never overdone but always interesting, Lim celebrates youthful elegance and individual style.
10.) AGOLDE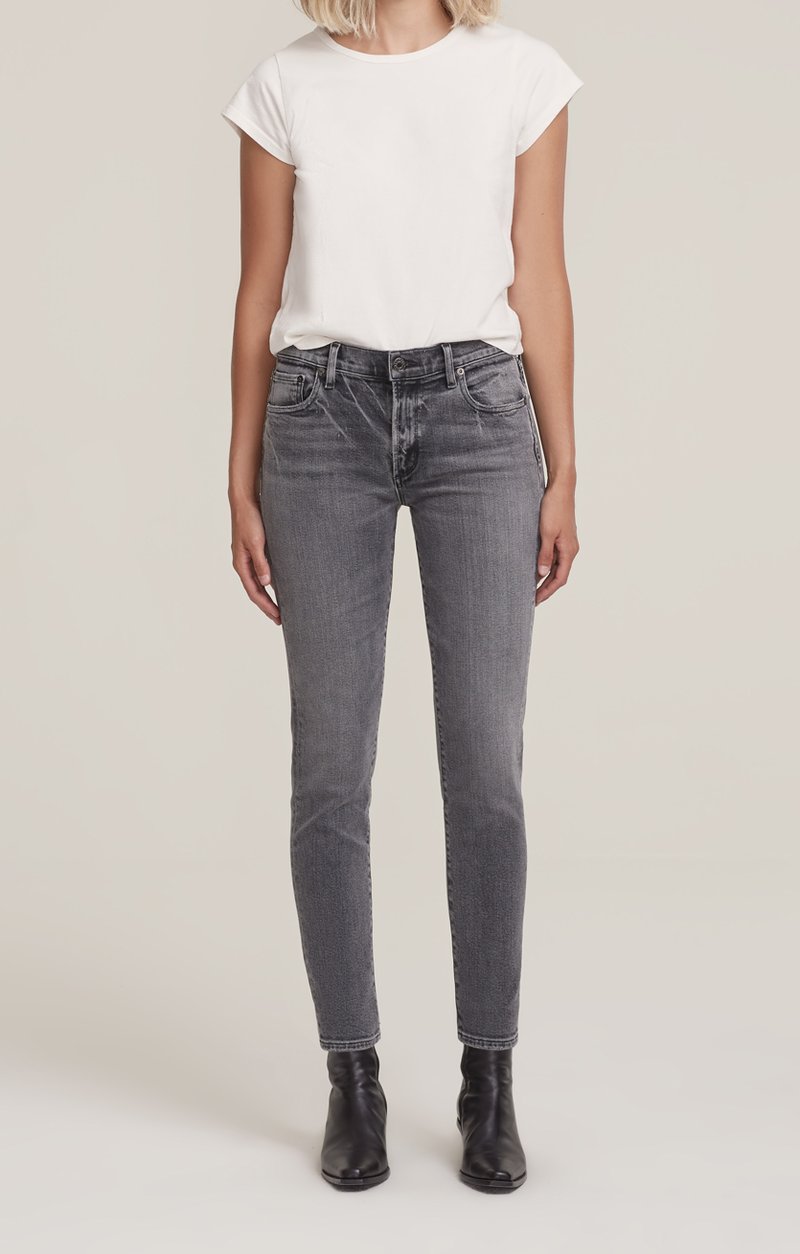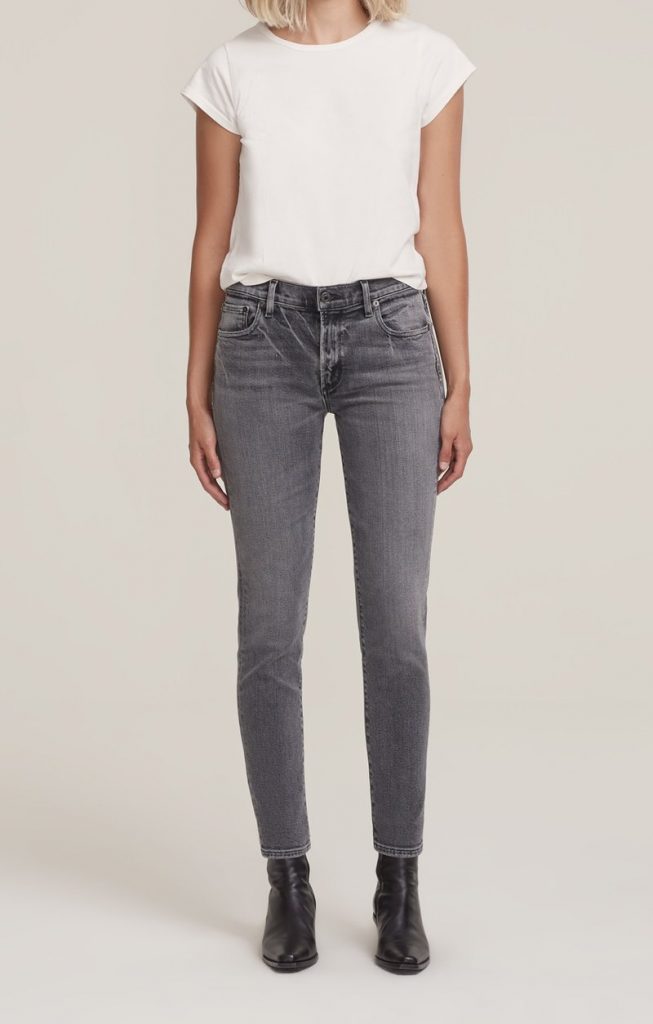 AGOLDE is a premium denim label dedicated to setting the standard for advanced, directional denim. If you're a fan of AllSaints jeans, you'll love AGOLDE.
11.) Alexander Wang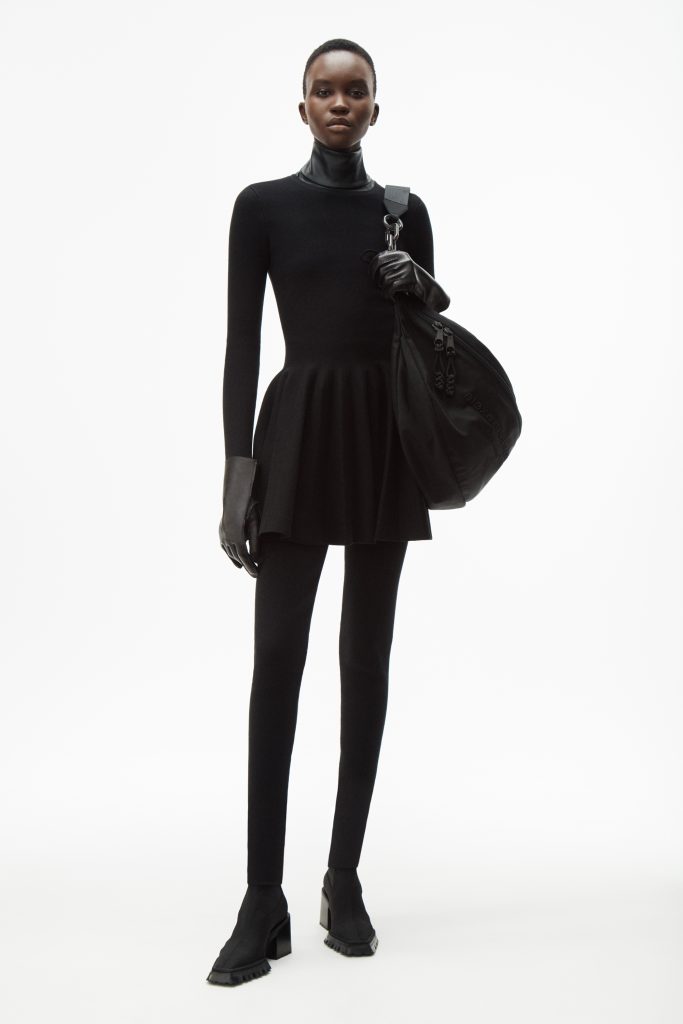 Alexander Wang features tailored skirts, trousers and overcoats with smart, couture-influenced silhouettes that join 90s-influenced bra tops, shorts, cropped sweatshirts, and bodycon dresses in neoprene, leather, and fluorescent tech fabrics. Rounded out by his signature Rockie, Diego, and Prisma bags and backpacks and each season's range of covetable shoes, Wang conveys a modern vision of femininity animated by contrasts: playful and tough, sexy and androgynous, provocative and refined.
12.) Ted Baker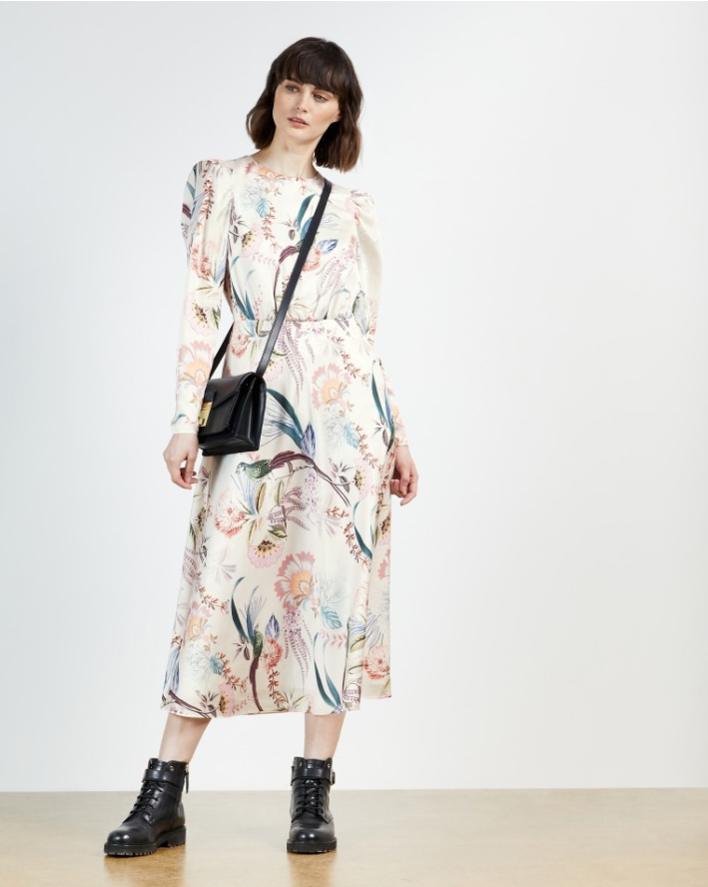 Founded as a men's shirting specialist in Glasgow, Ted Baker London has grown into a world-renowned brand offering contemporary clothing, accessories and shoes for men and women. The company is known for its distinctive use of color and pattern, attention to detail. While I hesitate to say Ted Baker is "like All Saints," I do think AllSaints fans will also love Ted Baker dresses. (I know I do!)
13.) & Other Stories
Another brand that AllSaints fans will appreciate for their dresses is & Other Stories. With design ateliers in Paris, Stockholm and Los Angeles, the brand's collections are as eclectic as the locations they take inspiration from. Offering that effortlessly cool vibe, its range of clothing, shoes, swimwear and accessories fits into any aesthetic.
14.) SSENSE
OK, so SSENSE is not actually a "brand" like the rest of this list. SSENSE is a Canadian-based luxury and streetwear store that features 500+ luxury labels, emerging designers and streetwear brands for both men and women. If you like AllSaints, you'll have a hard time shopping on SSENSE and NOT finding something you like! Many of the brands and designers featured on this list can also be found on SSENSE.
Which brands would you add to this list? Let me know in the comments!
Read next: 32+ Best Luxury Online Shopping Sites for Designer Clothing, Bags, Shoes & More